As freelancers, we're often working on the go. On any day we can be working from a coffee shop, coworking space, different areas in our home, or even the airport. Regardless of where we put our workstation, having an ergonomic setup is better for the body and better for productivity.
The Benefits of Building an Ergonomic Workstation
Many people often experience neck and back pain when they're sitting at a desk all day. Freelancers have the ability to move around a little more often and have more flexibility in our work environment. However, it's important to be mindful of how you're working affects your overall health. There are often many reasons why we don't implement an ergonomic set-up - it either is too expensive, it's too heavy to carry around, or we're moving around too often.
Travel Work Set-Up
Before I left for a year of being a digital nomad and working remotely, I invested in some gear that I still use to this day. I use it at home, take it to coworking spaces or coffee-shops. I've recommended the gear to dozens of other friends and colleagues, and want to share with you the best set-ups we've found. One great thing to remember is you're able to deduct all of these expenses at the end of the year as a business write-off.
Stands
The Roost Stand is great because it can be used at home as part of your home office workstation or on the go. It's lightweight, collapses really small, and is adjustable so that it can make sure your laptop is positioned to be at eye level.
I've been embarrassed if my work set-up takes up a lot of room, especially at a coffee shop, or gives the impression that I'm going to be there all day. But the Roost stand is very minimal and doesn't grab a lot of attention.
The Roost will hold over 50lbs so any laptop will fit on it without worry of collapsing. To make sure it fits snugly, the only requirement is that the "front edge" of the laptop chassis is less than 0.75" (1.9 cm) thick, so it can fit in snuggly.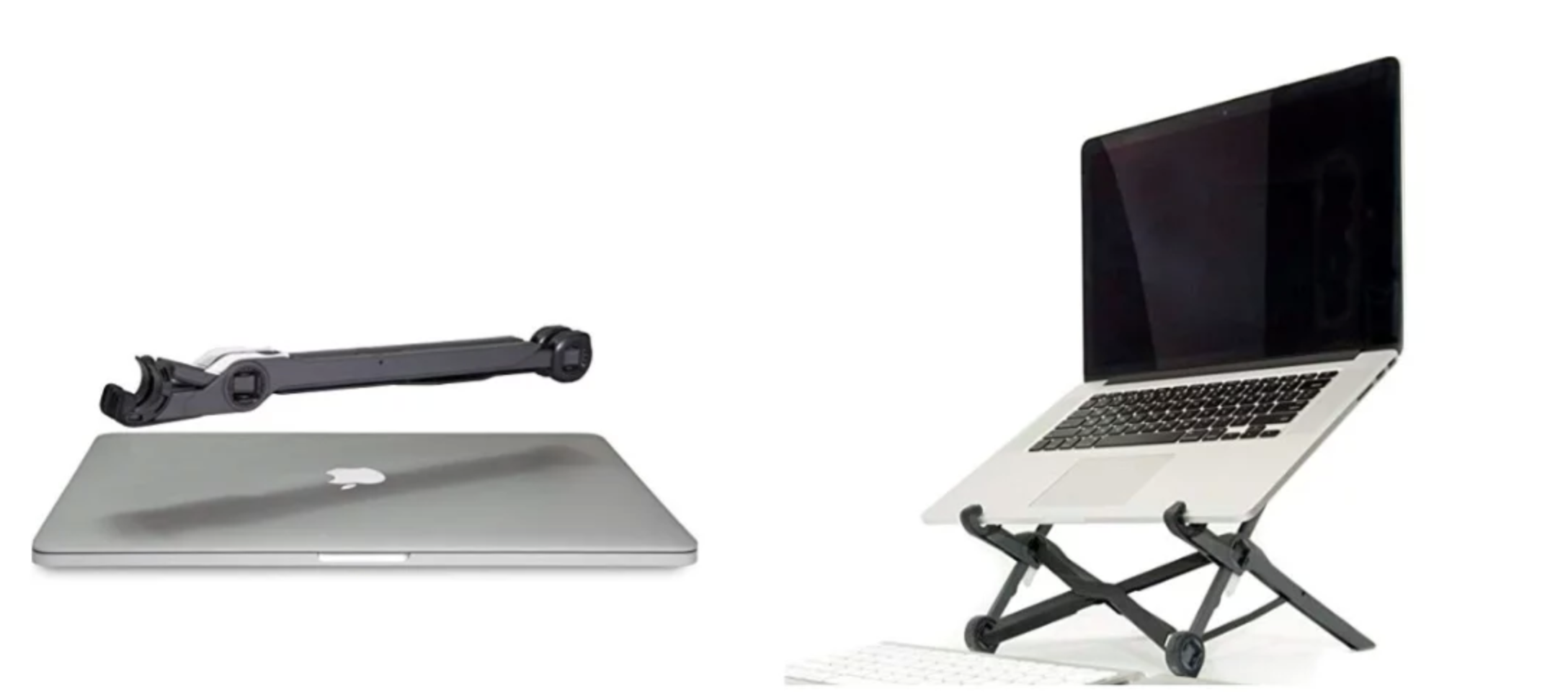 Portable Keyboard and Trackpad/Mouse
In order to use the Roost Stand ergonomically, you'll need to invest in a portable keyboard and trackpad/mouse. I personally prefer Apple's most recent edition of their trackpad and keyboard as they don't require batteries like previous versions. They also pack really light, they hold a charge for a long time, and work well.

Some people swear by the magic mouse, however for me my productivity goes down significantly without the trackpad.
Travel Monitor
Before I started freelancing I trained myself to be productive with just one screen, but many of my colleagues won't leave the house without a second travel monitor. This allows you to maintain your productivity from outside of the house and your home set-up and minimize frustration.
The ASUS below has been recommended to me by several coworkers as the best value and size. It's worth giving it a try to see how your productivity can be boosted by investing in the second monitor. This one comes in at less than $200.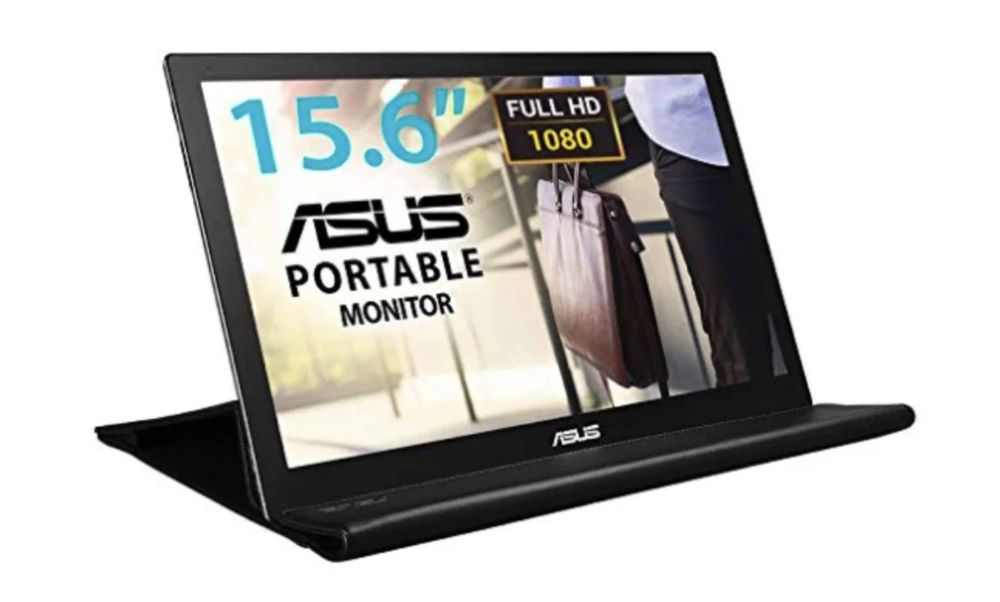 Extras
This is by no means essential, but one of my favorite comfort ideas, when I'm traveling or working remotely for a long period of time, is bringing a travel essential oil diffuser. I'll often use this when I'm working from different Airbnb's while traveling and working, or even a coworking space where I have a 'hot desk'. It helps me destress and sink into my work more, especially if it's a more 'upbeat' oil like peppermint.
It has a USB plug that fits into your laptop as you work and is small enough to fit into your backpack with ease.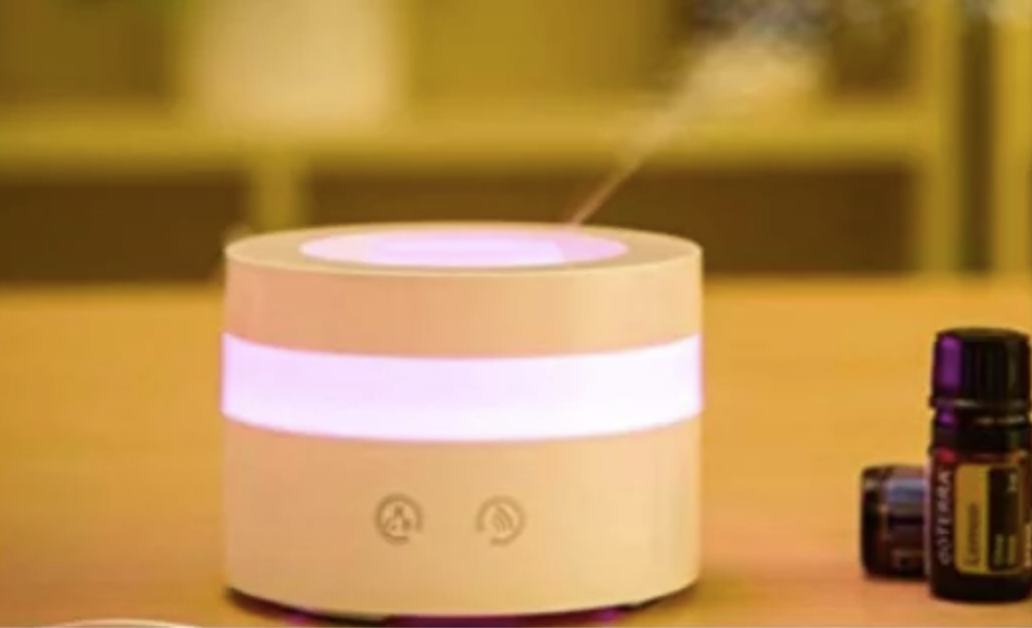 If you're interested in learning more check out our article 7 Work From Home Office Setup Tips to Boost Productivity.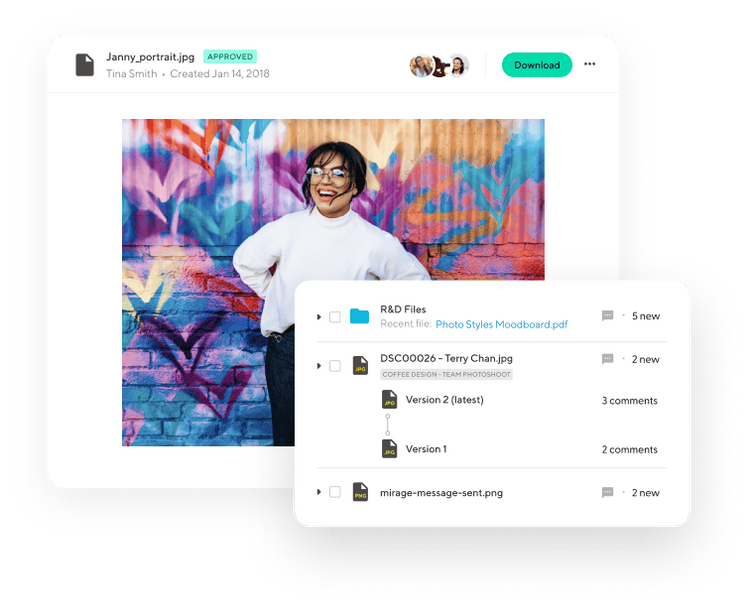 Is freelance work getting too complicated?
Use Indy to make freelance simple. The useful set of tools will make your freelance admin easier by connecting your work from proposals to payment.
Get started for free