Barcelona is a vibrant city with a blend of inspiring classic architecture and youthful energy. The pleasant year-round climate makes it an attractive destination for a growing number of 'autonomos;' the Spanish term for freelancers and remote workers. Coworking spaces have been popping up in Barcelona like mushrooms after heavy rain. Let us tell you about some of the best ones. Your ideal coworking space will depend on your individual needs and preferences, but this list will help you decide.
For freelancers looking to streamline their admin tasks while working in these spaces, Indy is the perfect platform to help you manage your business. Head on down to where the sun always shines and get clued up on the finest Barcelona coworking spaces. Your ideal office space is just waiting to be found in this buzzing Spanish city.
Before we get going, it is worth noting that there are at least 100 coworking spaces in the city. All of them have something to offer, but these are the spaces that are widely considered to be the best. If you are a digital nomad, a starter entrepreneur, or any kind of freelancer, you will find something in this article to spark your imagination.
1. One CoWork Coworking Space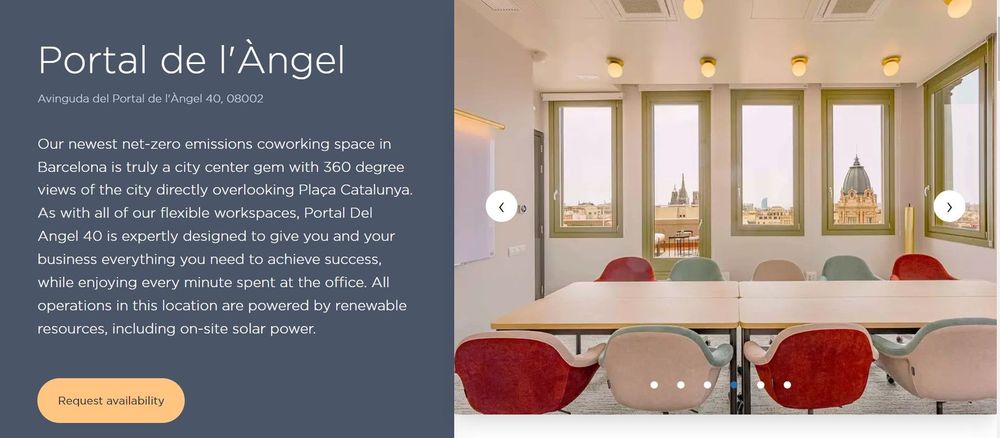 The words 'free coffee' may leap out at most of us from a review of One CoWork, but this stunning space is about so much more. It is not just one of the best-known coworking spaces in Barcelona but worldwide, with an article in Forbes magazine singling it out as a unique coworking space. This is due to the spectacular views over Barcelona port but also the huge network of entrepreneurs, freelancers, and even startups who congregate there.
What makes this place stand out is that it is thought by many to be 'The coworking space Barcelona.' If you like being part of a sociable and lively community while you go it alone work-wise, then this is a modern space where you can exchange ideas and live your best life!
Amenities:
Printer and scanner for use by clients
Free refreshments for users
High-speed internet connection
Phone booths
Community networking events taking place regularly
2. MOB CoWorking Space Barcelona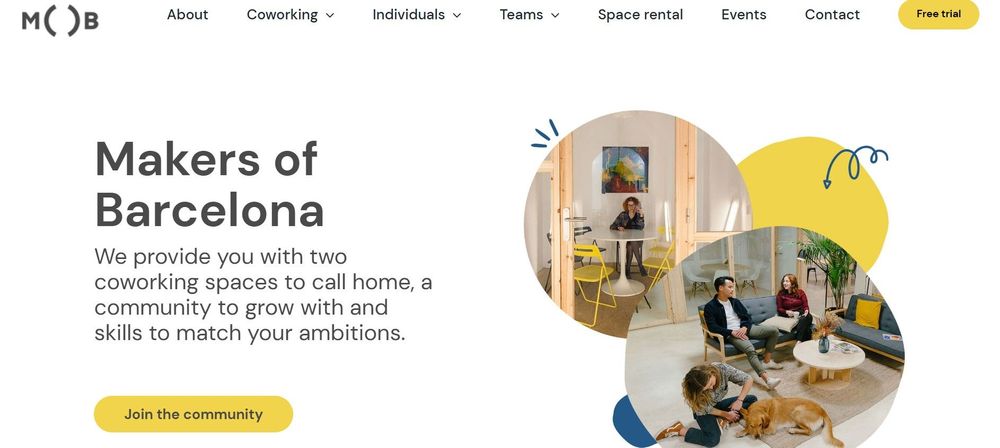 This is the perfect coworking space in Barcelona city if your work involves 3D printing, creativity, or design. MOB means Makers of Barcelona and is used by over 300 lone workers already. Their main branch is in the Eixample neighborhood, but there is also a smaller branch in El Born.
What makes MOB unique is that they are partnered with FabCafe – an innovation lab with branches worldwide aimed at creating the products of the future – so it's an ideal space for techie freelancers, one and all.
Amenities:
Meeting rooms
Virtual office solutions
IT support
High-speed internet
Underground parking
Breakout zones
3. La Vaca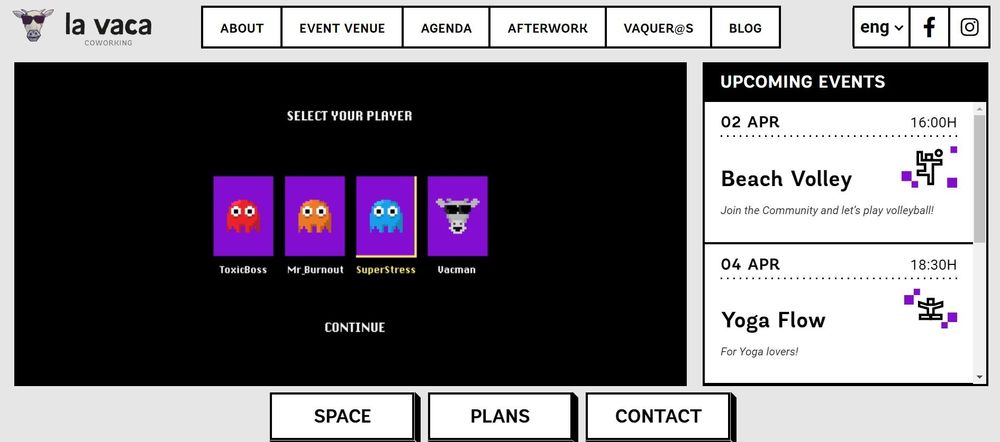 Being located in the boho district of PobleSec, it may come as little surprise that La Vaca is a highly sociable location with plenty of amenities to make you feel at home. With a pool table, yoga art exhibitions, and a spacious lounge area, this is where you will want to go if comfort is what you are looking for.
This space has been renovated from what used to be a giant cowshed. It may sound like all play and no work is the order of the day, but actually, the relaxed environment means workers feel at ease and can be more productive. What it may lack in natural light it makes up for with superb decor. Many different professionals from artists to engineers make use of the unique artistic vibe here.
Amenities:
Meeting rooms
Regular events and activities
Printer and scanner
Reception
Free refreshments
4. Imagin Cafe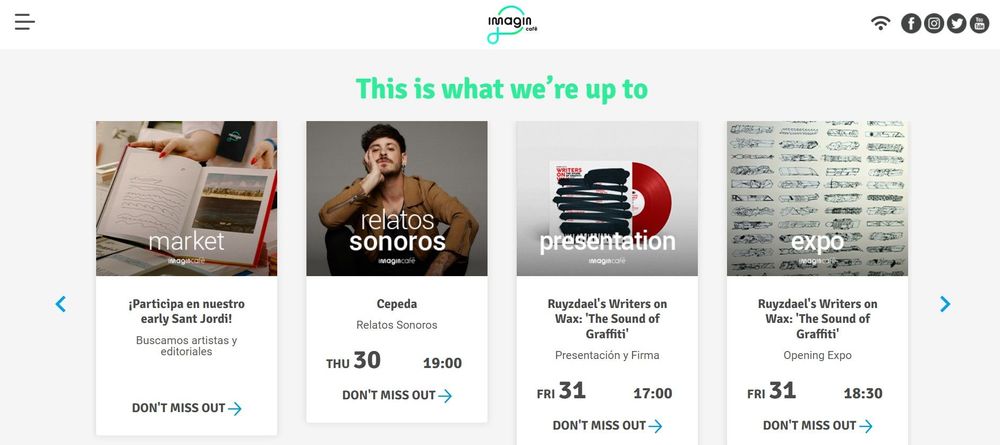 This is a great office space for digital nomads and anyone who is on a budget due to it being a free coworking space! So what's the drawback?... Well, that depends on whether you want a quiet space or not. Imagin Cafe, as the name suggests, doubles up as a cafe, so it can be very busy at certain times of day. This means it can be a noisy environment and not always conducive to producing your best work.
What makes it stand out is the extremely low cost (!) and the fact it's a popular hangout spot for travellers from many different nations. If you thrive in a bustling atmosphere, then this open coworking space will be like a home from home.
Amenities:
Printer and scanner
High-speed internet
Free refreshments
Community events
Security
5. Sowo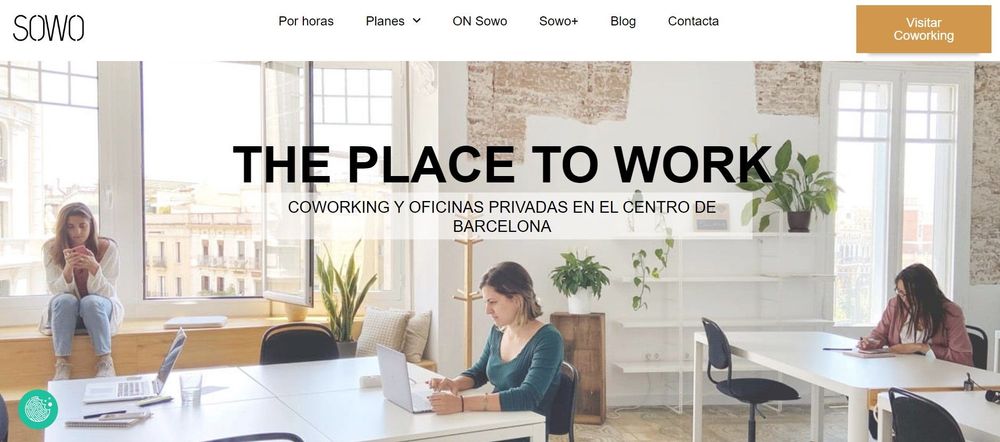 Some freelance workers will require a private office to conduct their business, and if that's you, then Sowo could be what you're looking for. Unlike many coworking spaces, this one is open 24/7 so you can get your work done whenever you need to, although the reception is usually only open during office hours.
The privacy element is what sets Sowo apart from many other coworking spaces, but of course, it is also a collaborative area. As common spaces go, it has the right blend of social and private aspects.
Amenities:
High-speed internet
Security
Events and training
Printer and scanner
Meeting room
Reception
6. BASE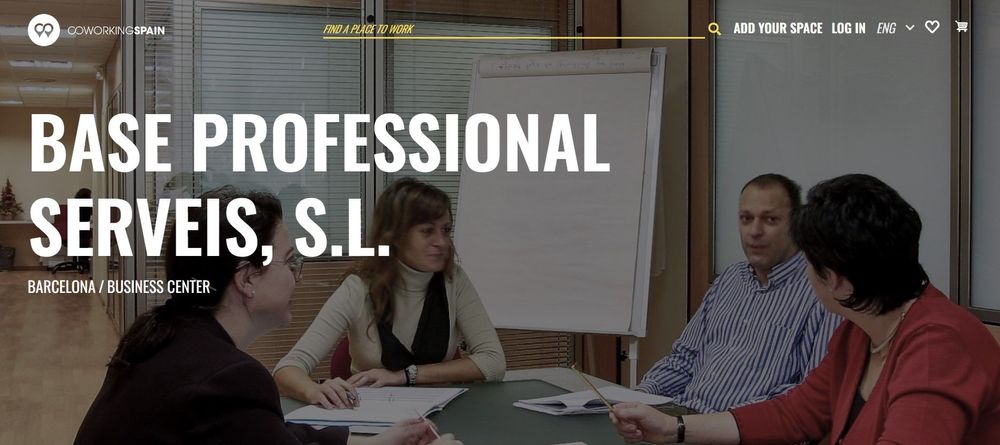 One of the best coworking spaces for anyone who is tech-minded, BASE is another hub for 3D printing but with a big focus on robotics. If these, or textiles, are not your area of work, then you may be better off looking elsewhere, but if 3D printing is your thing, then you will find a lot of like-minded people here.
What sets it apart is that it is owned by Noumena, a world-renowned tech company, and their fingerprints are all over this gigantic space. A haven for geeks is one way of putting it, or you could say the perfect place for technically minded freelancers to convene. It's a great space to learn, develop prototypes, and share ideas with other freelancers.
Amenities:
Free refreshments
High-speed internet
Workshops
Printers and scanners
7. CREC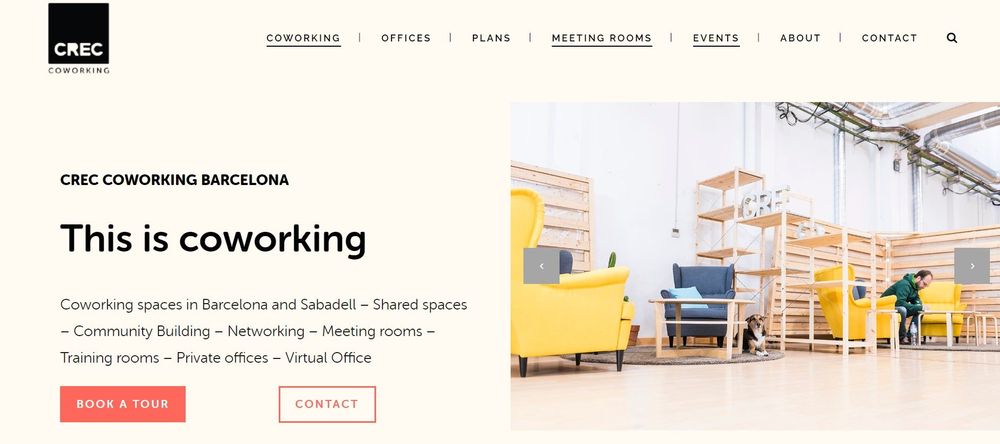 This is one of the best spaces for anyone who sees themself as a bit of a lone ranger. If you want somewhere you can do your own thing your own way, then here's somewhere you will definitely be able to. On the website, you are told you can do 'What you want when you want to do it' here, and this is definitely the case.
The uniqueness of this place is that despite being a coworking space, it has no particular vibe or atmosphere. It's very much led by you, the freelancer. If this seems at odds with what a coworking space is all about, then worry not – CREC prides itself on the number of networking opportunities on offer. The individualism of the space is perfect for showcasing what you're all about, and being a popular place means you will get plenty of chances to do just that.
Amenities:
WiFi
Open 24/7
Security
Community events
Printer
8. Cahoot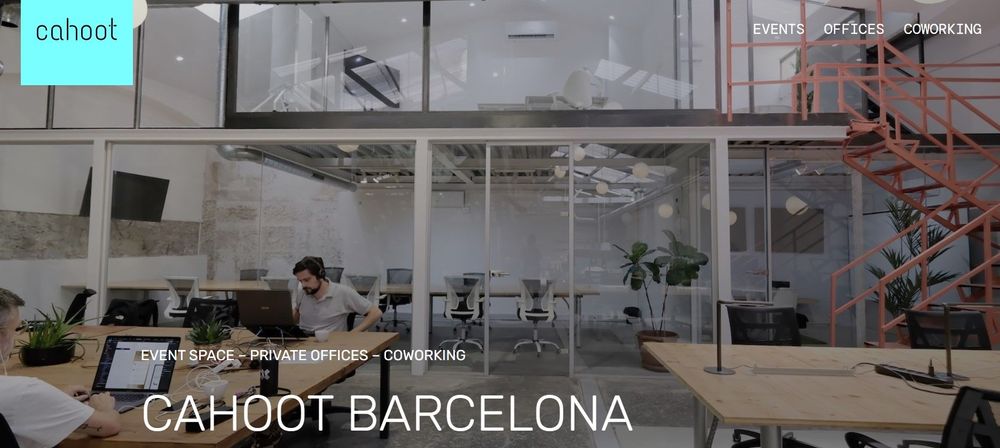 If you like your food then Cahoot is bound to be right up your street. Situated in the San Antoni district, which is famous for its culinary scene, and designed by renowned architect Oriel Hostench, this is a coworking space where you will get some culture alongside your business.
Aside from the food, the individuality of this space comes from the day pass system - 15 Euros per day, and you get incredible value for your money. It may sound like a noisy area, but it's actually one of the quieter and more comfortable coworking spaces in this city. Stunning architecture, fine dining, quiet working environment... what's not to like?
Amenities:
Full day access
Community events
Mail and package delivery
Phone booths
Free refreshments
9. Aticco Workspaces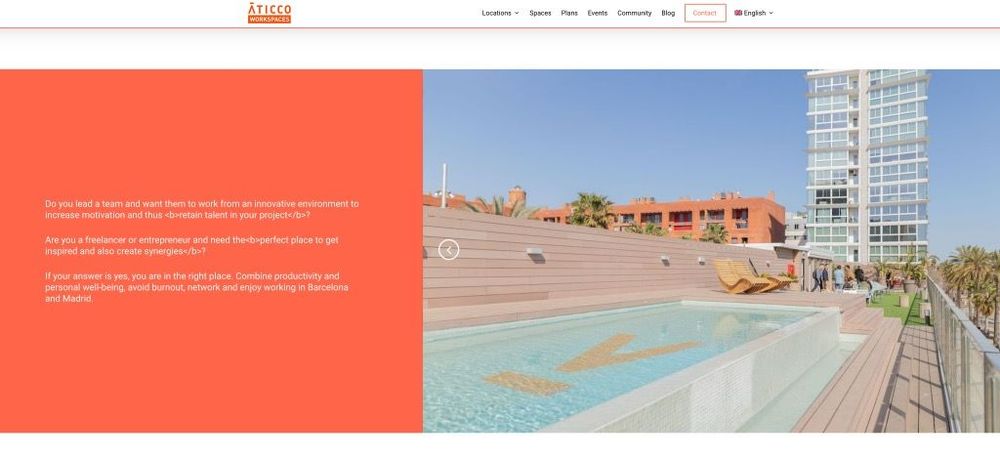 Situated in the heart of Barcelona's bustling business districts, Aticco Workspaces provides prime locations with state-of-the-art facilities designed to meet every need. These centers boast a stunning blend of modern design, inspiring workspaces, and top-notch amenities to help professionals thrive in their endeavors.
Amenities:
Shared offices and private offices
High-speed internet access
Complimentary coffee and tea
Meeting rooms
Terraces and rest areas
10. Betahaus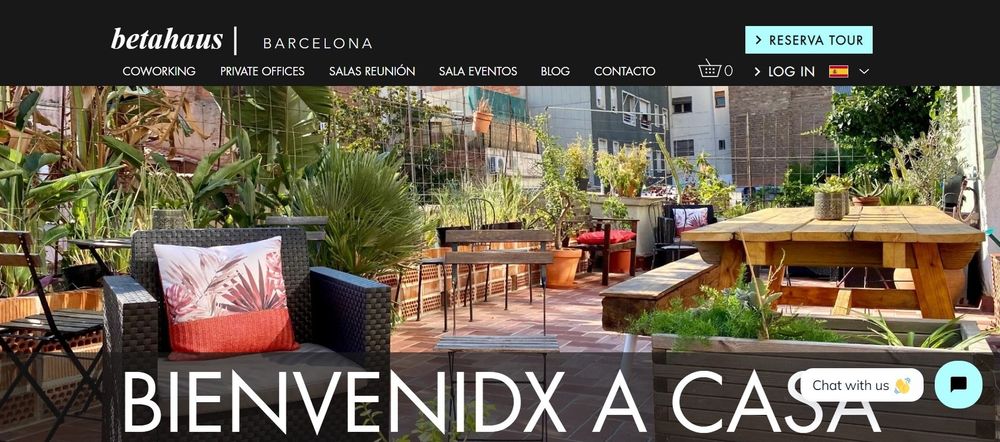 Among the shared workspaces of Barcelona, Betahaus is up there with the best when it comes to upskilling alongside others. It is perhaps the best place in the Catalan capital to develop skills alongside others of a like mind, and this is the main focus. Being open 24/7 means you can drop in any time and there will be different people to learn from.
The USP of Betahaus? Well, the clue is in the name. It is for workers who are always in 'beta' mode and are seeking feedback from their peers in order to improve. People of different backgrounds congregate to help each other learn and thrive. This place promotes collaboration like few others.
Amenities:
Open to air workspace
Security
Cafe and bar
Community events
How Indy Helps Freelancers
Once you have your workspace lined up, consider using Indy to simplify your freelance business endeavors. With Indy, you can access a variety of useful tools, such as:
Monitoring time and expenses for each project
Issuing invoices and receiving payments online
Gathering feedback through automated and embeddable forms
Indy makes everything straightforward so you can just concentrate on growing your business. It is a helpful platform for freelancers in Barcelona or anywhere.
Conclusion
Barcelona is a lively city with an energetic atmosphere but awash with history. In simple terms, it is a great blend of the best aspects European cities can offer. With this in mind, it will come as no surprise that there are coworking spaces to cater to every taste and every form of business. Which one you go for will depend on your requirements but having read about some of the prime spots, you should be able to narrow it down. Maybe try a couple of different locations if it's hard to decide. Above all, be assured that Barcelona is a place where freelancers can thrive.
Additionally, platforms like Indy can help freelancers manage their business operations more efficiently, like tasks, contracts, and invoices, allowing them to focus on their passion and grow their careers. Whether you're a freelancer just starting or an established professional looking for a change, Barcelona's coworking spaces offer a range of opportunities to help you succeed.