Welcome to Porto, a city known for its rich history, stunning architecture, and booming tech scene. As a hub for freelancers, startups, and remote workers, Porto offers a diverse range of coworking spaces to suit all styles and needs. From modern offices to art studios, there's a space for everyone.
In this article, we'll introduce you to the top coworking spaces in Porto, including their unique amenities and pricing, so you can find the perfect place to work and grow your business.
1. CRU Coworking
Are you looking for a coworking space with a friendly and motivated community where you can work, collaborate, and connect with others? Consider CRU creative hub - a coworking space in Portugal that offers the perfect conditions for creatives, freelancers, and solo entrepreneurs. Not only will you find spacious workspaces for both individual tables and workshops, but also a design store, coffee bar, art exhibition area, and studios for digital production.
Amenities of CRU:
Reception and correspondence service
Shared or individual tables
Pantry and dining area
Patio with 40 m² of tranquillity
Rentable skype booth
Meeting and conference rooms
Pricing starts at €60 per month + VAT for an individual flexible table and ranges up to €140 per month + VAT for a double atelier. Plus, CRU members enjoy free access to club events, such as CRU About the Table, Altruistic Sessions, and our famous Snack! Also, you have access to our network of European partners, where you can be able to travel and work from inspiring spaces around the world, such as Lisbon, Madrid, Barcelona, Berlin, Istanbul, and Riga.
2. Porto i/o
Welcome to Porto i/o - your community-centred coworking space! Land yourself in the heart of Porto and get ready to work and mingle with talented people. With four unique workspaces across Porto, you'll find the perfect fit for your needs. Whether it's in the heart of downtown, with a stunning view over the old town, or right by the seaside, you won't be able to tear yourself away from your work!
Amenities of Porto i/o:
Positive impact: run on green energy and foster social impact
Vibrant community: each space has its own vibe, and together they rock the city
Great WiFi: get a great connection speed with enterprise-level WiFi
Conference room
Kitchen area: always stocked up with coffee and snacks
Pricing starts from 40€/month for a virtual office to 200€/month for a private office. Single day passes, meeting rooms, 10 day packs, and event spaces are also available. Prices vary depending on the different options and are without VAT.
3. Selina Porto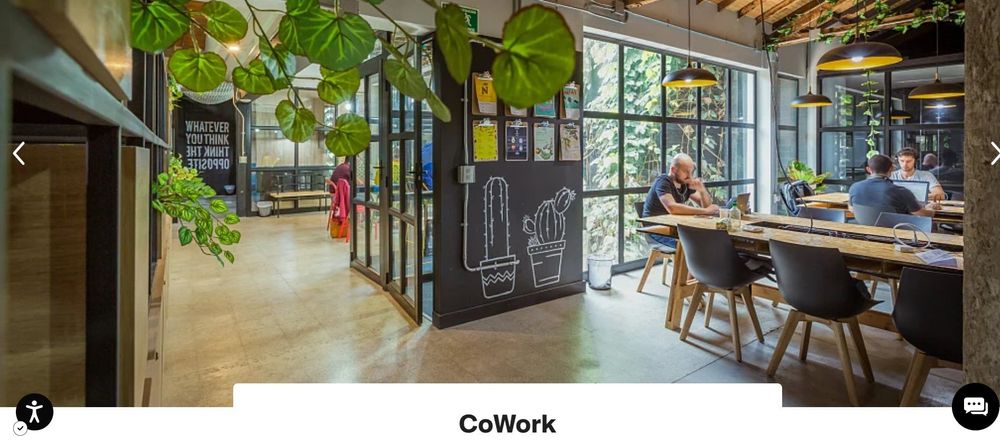 Find the hustle and bustle of the city of Porto, Portugal alluring? Check out Selina Porto – a coworking space located right in the center of this vibrant city, offering more than a simple desk to work from. Get connected to the high-speed WiFi, join us on daily walking tours held by the welcoming reception, or grab a day pass for the hot desk. Recharge with a massage or a glass of sweet local port wine and end the day partying in the nightclub with beats from the resident DJs. Here's the list of amenities you can enjoy at Selina Porto:
Amenities of Selina Porto:
Free WiFi
Social Events
Live Music
Library
Shared Kitchen
Pricing for using the coworking space ranges from EUR 12 - EUR 200 per month.
4. Synergy

Synergy is a cozy and vibrant coworking space located in the heart of Porto, Portugal. This family-run space boasts a wide range of amenities, from lunches served daily to coworking events, video recording studios, and CNC workshops. They offer a host of services to help you grow your business, from career and vocational coaching to legal and accounting support. Their mission is to create an informal environment by providing a strong community of innovative people and professionals.
Amenities of Synergy:
Incredible community ready to help you
24/7 access with biometric lock
Coffee and water included
Video recording studio
Prototyping workshop with CNC and 3D printing
Full-time open space coworking starts from €120/month +VAT, while coworking open space part-time is available from €70/month +VAT. A weekly pass is priced at €45/week +VAT, and a daily pass is €10/1 day +VAT.
5. Facts Coworking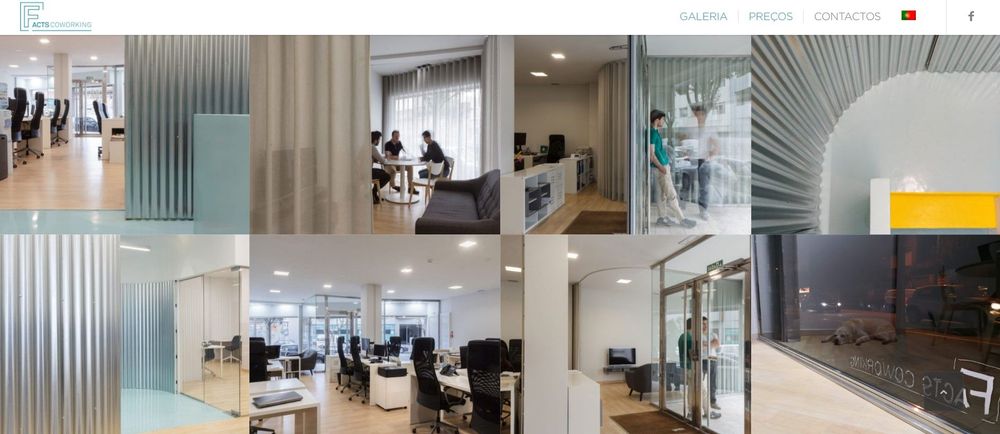 Facts Coworking has been around since 2010, assuring its customers of space, services, and excellent quality maintenance. Their mission is to create an environment with an attitude of professionalism, respect, and dedication – and they definitely deliver! It's the perfect spot to settle in when you're visiting the Rotunda da Boavista area, with Metro stops and buses nearby, paid parking, and plenty of shops, restaurants, and cultural attractions like the Casa da Música nearby.
Amenities:
American Coffee, Tea, and Espresso
Lockers
High-speed Internet
Printers
Meeting Room
Cheerful Room Chill-Out, TV, Playstation, Sound & Ping-Pong
Prices start from €88 per month for a shared table with six coworkers to €400 per month for an office. VAT at the current legal rate will be added.
6. Land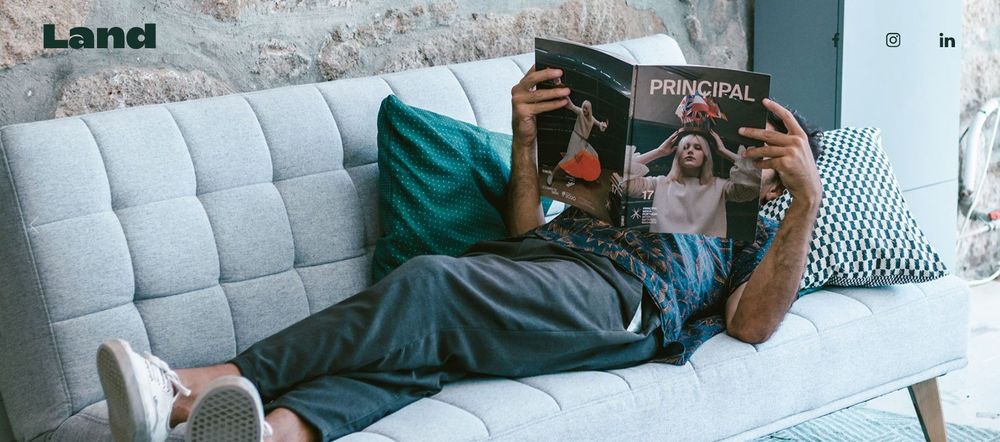 Step into a thriving space for coworking, workshops, training, and periodic events with Land. Located on Rua do Rosário 294 in the Arts block, Land provides a relaxed but professional environment to value, promote, disseminate, and help the growth of businesses, freelance workers, and new projects.
Enjoy the inspiring vibe of Land and the community of entrepreneurs, freelancers, and remote workers. Land also hosts events of all kinds and focuses on training to foster growth and development. Plus, Land has partnerships with various entities in the city to maximise the benefits for members.
Amenities of Land:
Video surveillance
Correspondence reception
Tax domicile
Private video call room
Bicycle Park
Meeting lounge
The pricing structure is €140 per month for a complete table, €129 per person to book a shared table, €90 per person (min. 4 people) to book a team table. VAT is added to the legal rate in force. Monthly stays are not currently allowed, and reservations must be made at least 48 hours in advance.
7. WOW Cowork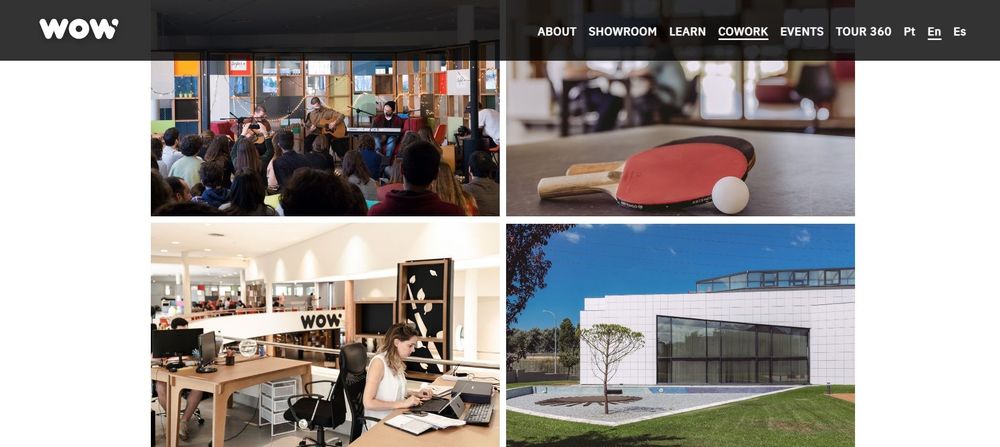 Welcome to WOW Cowork Porto: a versatile and dynamic coworking space that adapts to you and allows you to explore and bring your ideas to life. You'll find inspiring connections and collaborations with a multidisciplinary community of freelancers, startups, companies, businesswomen, programmers, artists, thinkers, and more. What's more, you can try it out for free.
Amenities of WOW Cowork Porto:
Central Location & Free Parking
Internet Fiber & Daily Cleaning
Water & Coffee
Ping-pong & Files & Rums
Auditors & Meeting Rooms, Lounge, Gardens, Kitchen, Restaurant, Reception of Orders, 24-Hour Access*, and Video Vigilance
The pricing structure for using the WOW COWORK PORTO starts at €60 per month for a Flex STD plan, €80 per month for a Flex plan, €120 per month for a Fixed plan, €360 or €480 per month for a Team plan, and €360 or €480 per month for a Studios plan.
8. Typographia Cowork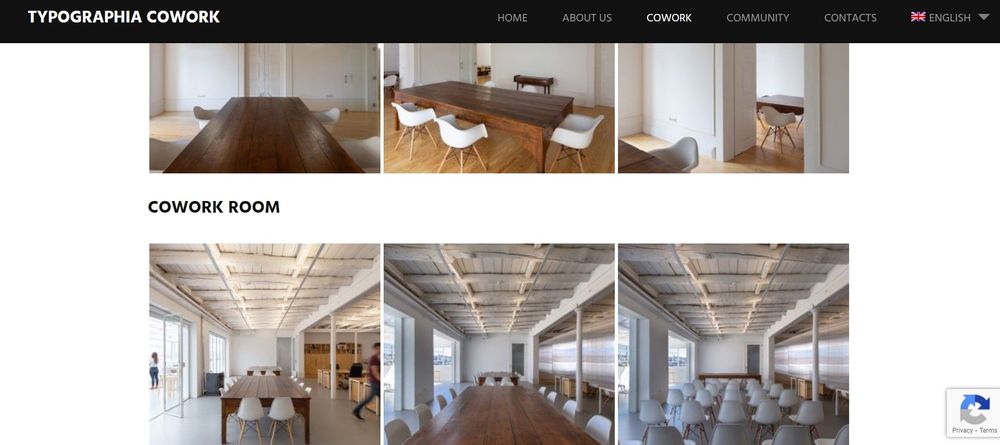 Visit Typographia Cowork to be a part of a vibrant and collaborative space of entrepreneurs, freelancers, and companies in the heart of the Historic Center of the City of Porto. This coworking space offers excellent working conditions and a privileged setting of inspiration, with an open-space work area of approximately 130 m2 and 18 equipped fixed stations. Its users will also have access to meeting and conference rooms of 16 m2 and 36 m2, respectively, as well as several spaces for common use, such as a kitchen, lounge area, and outdoor patio.
Amenities of Typographia-Cowork:
18 fully equipped fixed workstations
Meeting and conference rooms of 16m2 and 36m2, respectively
Kitchen, lounge area, and outdoor patio
Private lockers
Support furniture
Printing and telephone service
Internet access
Option to reserve the space for meetings and events
Typographia-Cowork offers a variety of modalities customized to fit the specific needs of its coworkers and the possibility of reserving the space for meetings and events. Prices start at €50/month for a fixed desk and €15-25 per day for drop-in.
9. NorteSoul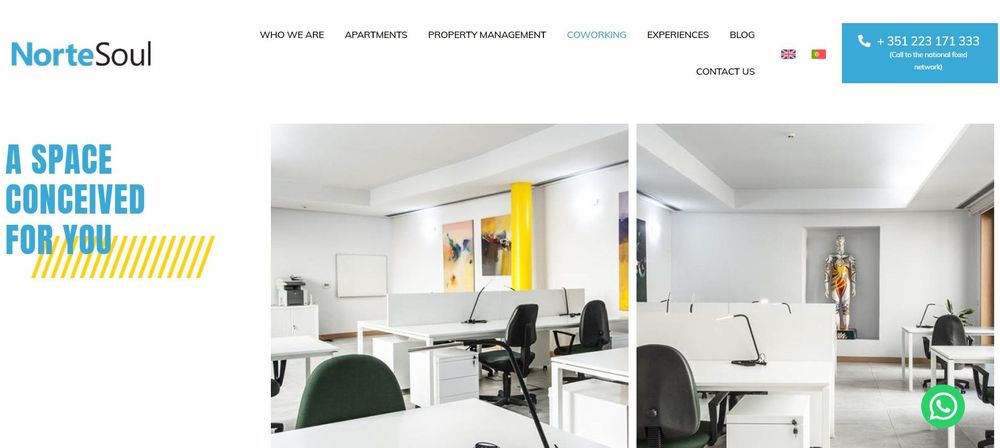 Ready to experience the best of coworking in Porto? Check out NorteSoul, an innovative coworking space located in the heart of the city. Offering an all-in-one working space with modern office furniture, a creative and relaxed environment to develop your work, and excellent infrastructures, this is a great place to focus and get things done. Their amenities include:
Amenities of NorteSoul:
Direct access to the Net by cable with 400 Mbps
Fully Furnished with a private drawer module per each stand
Air conditioning
Small kitchenette with coffee machine and microwave
10 Giga private cloud per workstation, 1000 prints/photocopies in black and white per month, fixed phone number, and access to a meeting room for 5 people.
With the freedom to choose the number of jobs and duration of use, prices start at €12.5/day, €50/week, and €100/month.
10. Vertical Cities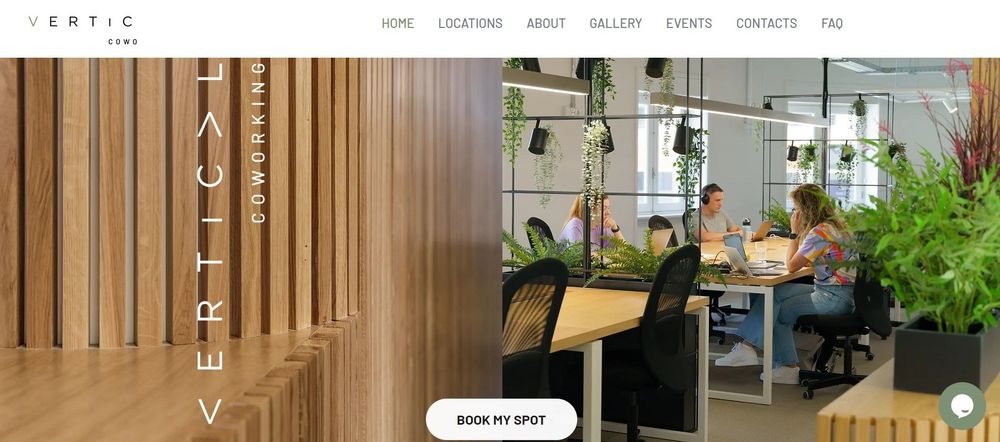 We Are Vertical Cities is redefining the coworking space in Porto. With two stylish and inviting locations in the city, they offer a wide range of amenities and services which make them one of the best coworking spaces in the area.
Located in downtown Porto, the Vertical Coworking space features more than 200 coworking desks and private offices, fully-equipped kitchens, lounges, phone booths, and private meeting rooms. We also have apartments for large groups and companies, and parking with a charging station for electric cars, spaces for motorcycles and bicycles, and venues for events, and a terrace. With a vibrant community of more than 500 members from 30+ countries, The Vertical Coworking is focused on building a supportive coworking space with positive interactions, socialisation, cooperation, and mutual help between individuals and technology companies.
Amenities of Vertical Cities:
Spacious conference room with stunning views over Porto
Well-equipped common/kitchen area with endless coffee and snacks
Locked bike storage
Secure 24/7 elevator access
Cable in the lounge
Pricing at Vertical Cities starts at €18/day for a hot desk, €200/month for a dedicated desk, €40/month for a virtual office, and private offices coming soon.
How Indy Supports Freelancers in Porto Coworking Spaces
If you're a freelancer in Porto looking to enhance your work experience, consider using Indy, a platform designed to streamline your freelance business management. Indy can support you as a remote worker in Porto by helping you:
With Indy, you can focus on your passion while managing the business aspects of freelancing. It's like having a personal assistant by your side wherever you go. So whether you're working from a coworking space in Porto or anywhere else in the world, Indy can help you thrive as a freelancer.
Final Thoughts
Those were our picks for the best shared workspaces! Porto offers a thriving ecosystem of coworking spaces designed to support the diverse needs of freelancers, remote workers, and startups. With a wealth of options to choose from, you're sure to find the perfect space to work, network, and be inspired in this beautiful city.
And remember, if you're a freelancer seeking to streamline your work from contracts to invoicing, don't forget to check out Indy – your personal assistant for managing your freelance business, no matter where you're working.