If you are a graphic designer with a reliable number of projects, looking for new freelance work can soon reach the bottom of your priority list. You may be happy with what's on your plate, but looking for better freelance job opportunities is always important to boost your earnings.
A simple search on Google will give you hundreds of freelance websites with loads of job opportunities, which is why we've narrowed it down to what we feel are the top picks. Here are the 17 best sites for you to find your next graphic design gig! Sign up for as many as you can and build a portfolio of your best work.
Upwork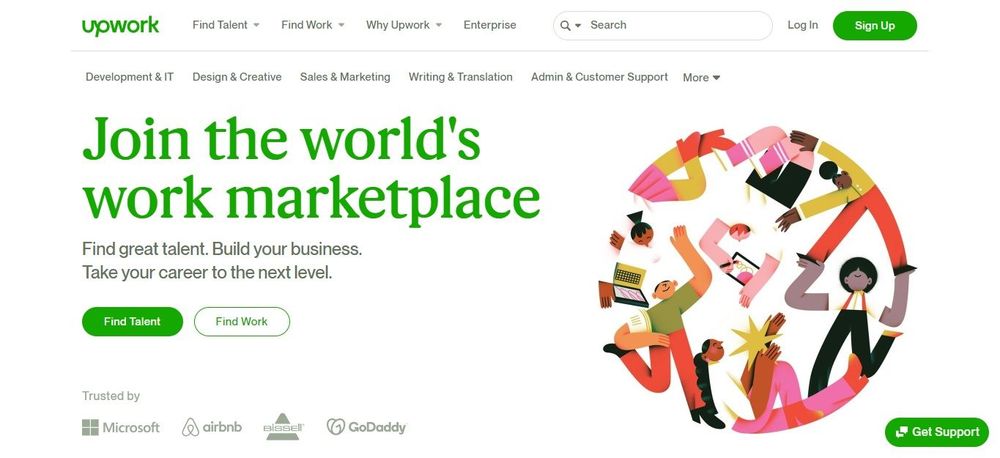 Upwork is a highly recommended freelance website to find work, regardless of the type of freelancer you are. Whether you are a freelance graphic designer, web designer, content writer, customer support executive, Upwork has a lot to offer you. It has an endless list of job postings for all. Whether small or multinational, companies hire bloggers, talented designers, freelance writers, and more through Upwork.
Previously known as Elance-o Desk, Upwork has a learning curve. You need to show your skills by posting an efficient proposal and bid for the project according to your pay rate. There is a big chunk of hungry freelancers competing for every job opportunity posted.
Upwork is a great platform to secure an abundance of work and earn projects, one after the other. So, signing up on Upwork can be worth the time as it has a great potential for returns.
Designhill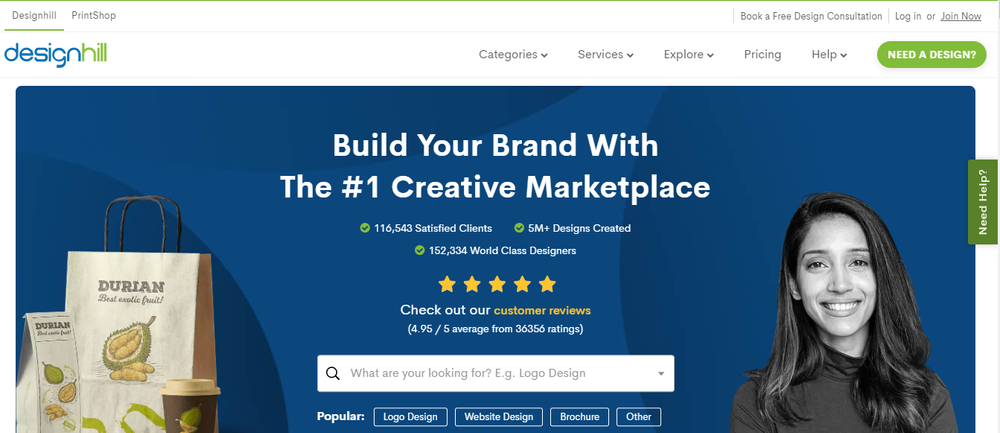 Designhill offers freelance designers a chance to find the best job opportunities for them. Companies create project content to find talented graphic designers and other freelancers and get various entries to select from.
Graphic design contests may be quite polarizing. So, if you hate crowdsourcing work on freelance job sites, then we know your pain. But some design contests are legit, and you can win over those offers.
Designhill has a lot to offer to all freelancers. It gives designers a chance to design their T-shirts, print them and sell them on their online store. It is a great way to provide freelancers with another way to show off their talent and make money through their artistry.
Toptal
Toptal is a freelance platform to look for the top 3% talented freelancers. It has a rigorous screening process that out of thousands of submissions received monthly, only a few get accepted. This brings it to the list of the top freelance websites and sets it apart. Getting in may be intimidating, but once you do, you can put your talent before some big names- Shopify, Duolingo, Airbnb that have used Toptal to search for designers.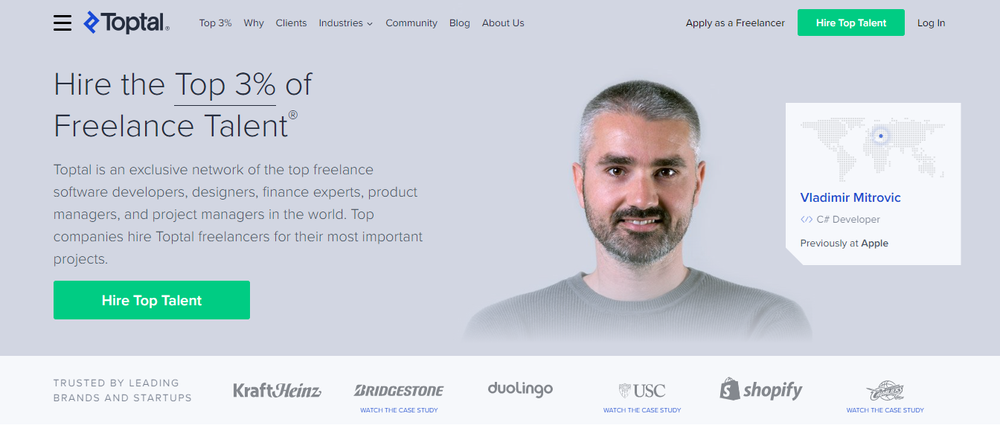 We Work Remotely
We Work Remotely states to receive over 3 million signups every month. They have immense job postings which several graphic design projects.
Companies or individuals looking to hire the best graphic designers have to spend a fixed amount of $299 to list their job opportunities. It works as a screening method to weed out poor job leads. Google, Amazon, and InVision are some companies to have posted authentic jobs on it, making it a legit freelance platform. And, what's great is that there is no need to create a profile. Just click on a job link, and you will be directed to it.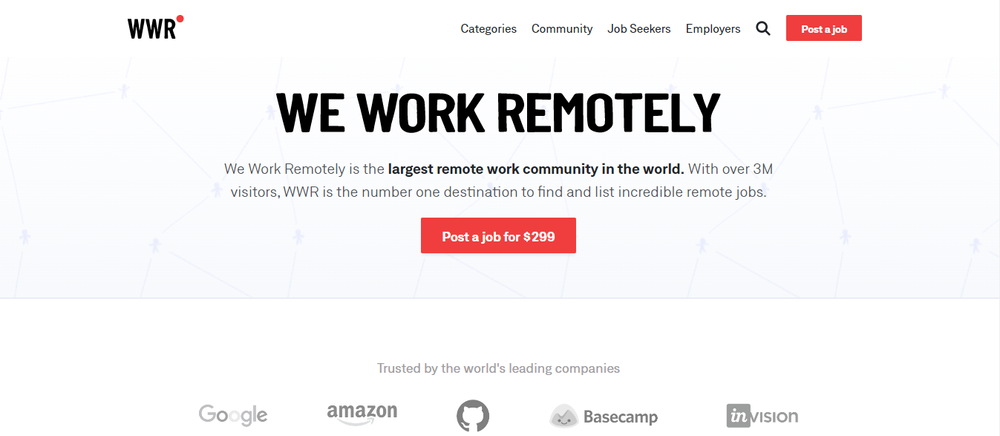 Job seekers find We Work Remotely the best freelancer platform for part-time and full-time freelancing opportunities to fit their skill set.
Behance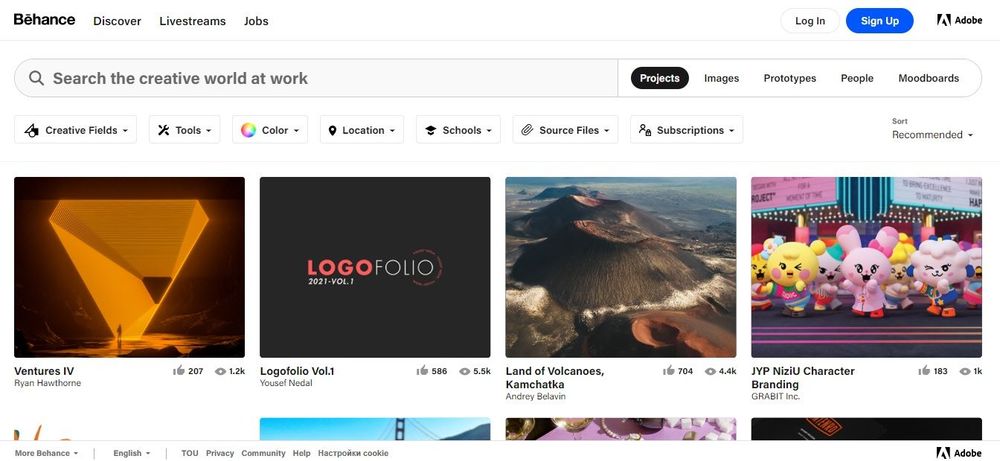 Behance is a freelance job site to find creative freelancers. It has a lot of job opportunities ranging from illustrations, web design, app development, graphic design, and more.
If you fill your profile with a good portfolio and get a good audience to notice it, you will get positive exposure. You never which potential client sees it and might wish to hire you. Behance also performs as a social media network and links you with other graphic designers. It grows your contact list to bring better design job opportunities for you.
SimplyHired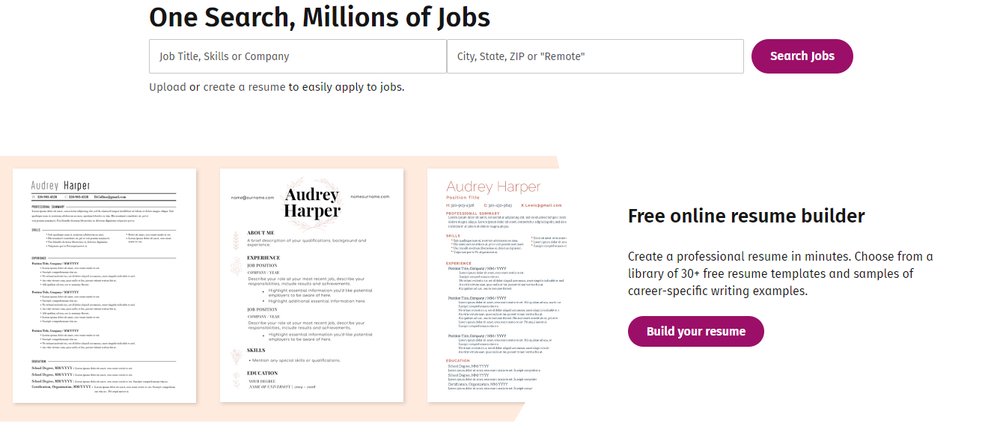 If you haven't found potential clients till now, SimplyHired is the best freelance website to give you more than simple jobs. You will find resume writing, cover letter writing guides along with other information to help job seekers. It also offers a free resume builder if you want to revamp yours.
There is no charge for companies to post job listings, which opens a gate for flooded job opportunities. Freelance workers can find endless job opportunities. Just upload your resume and run your profile immediately.
Dribbble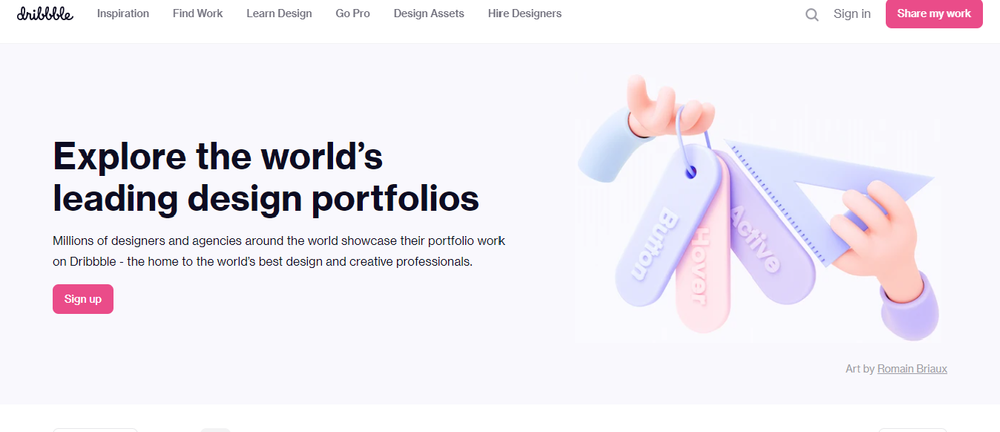 Dribbble is one of the best freelance platforms offering renowned design job boards for freelance graphic designers of all fields and spectrums. So, if you are searching for relevant projects ranging from graphic design, logo design to product design, fill in your profile, and you are good to go.
Making a top-level Dribbble profile will help you get a lot of limelight from potential clients. The freelance platform brings a lot of traffic from companies looking for talented designers. Add a stellar bio and present your best portfolio to the clients.
Graphic designers, web designers, and related creative talent will access a freelance design job board to look for their next freelance project.
Fiverr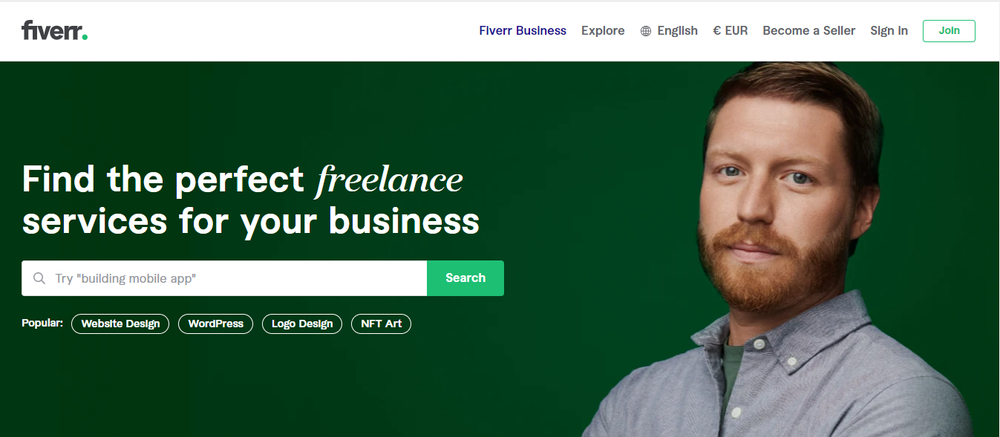 Fiverr earned its name because it provided freelance gigs for five dollars- but now it's much more advanced. The starting price, package, and other specs can be set. Some freelancers charge lower fees for small projects to attract new clients.
Fiverr integrated payments into the platform; hence, the freelancers don't have to worry about their invoices. It is an amazing freelance marketplace to start your freelance career and work at a varied range of rates for different projects.
PeoplePerHour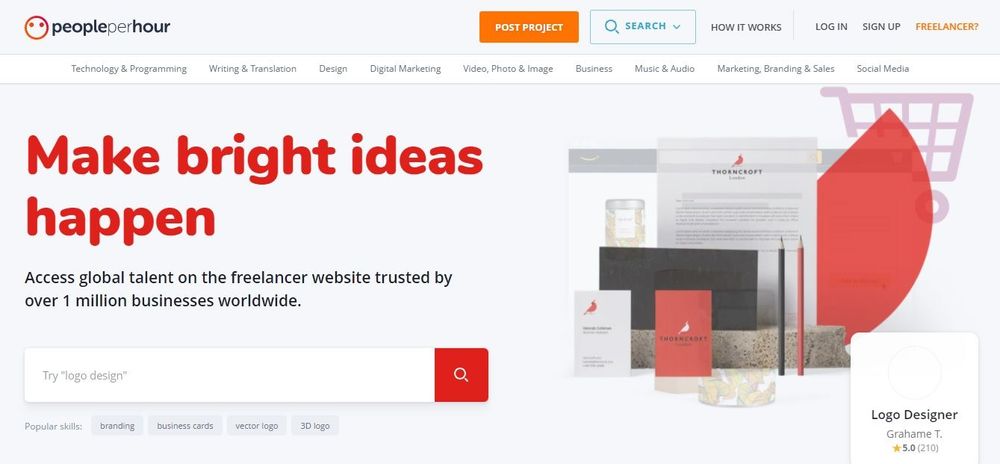 PeoplePerHour brands itself as pairing the best clients with designers compared to the other freelance websites. It is one of the best freelance graphic design websites that uses AI to assess the details of the project and match it with the best freelance talent.
The freelancers who have submitted their proposal should set their price, and clients can pick from them. It is a top freelance website because potential clients and freelancers can find the right fit without wasting their time. The platform has an integrated payment system to avoid any payment disagreements.
Guru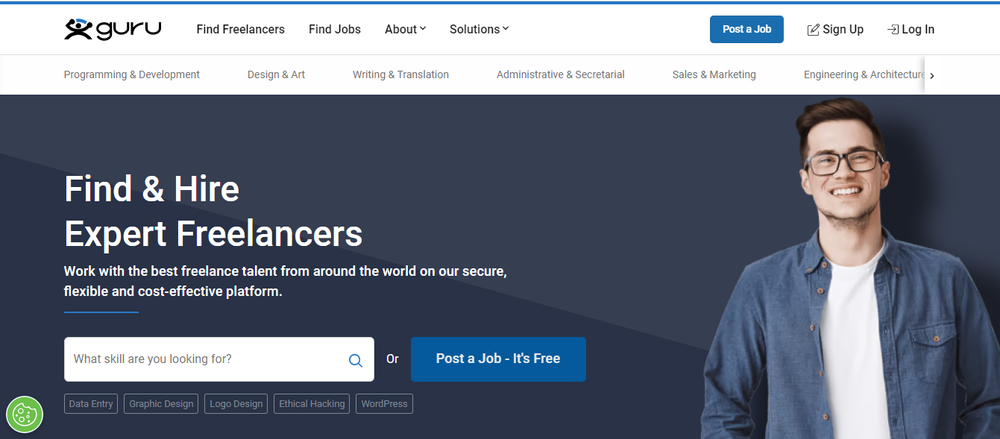 Guru is a simple website and offers what it claims to offer. It provides transparent freelance jobs on its platform, ensuring whatever you do, your expectations are fulfilled. They extend their job posting to give the details of a project.
Guru offers a betting procedure for freelancers to prove their credibility to companies. Project invoicing is simple, with several payment terms and safe payments integrated.
Guru is a reliable platform to find freelance jobs in a wide array of industries.
99Designs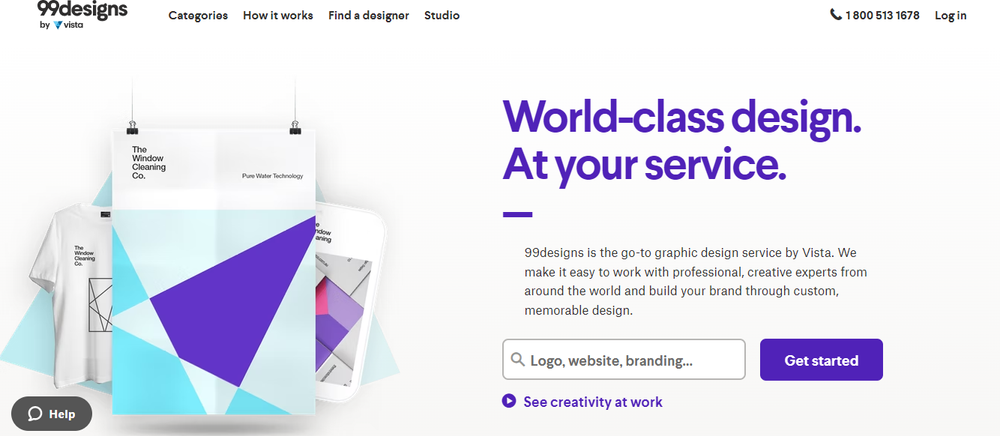 99 Designs is a graphic design platform offering more than 90 design services to freelancers, from logo design, business card design, web development, mobile app design to other design jobs.
All you need to do is submit a project description for your requirement, and the freelance designers will offer their take on it. The best one can be chosen.
The platform allows hosting contests to pick the freelance designer with the best offer. All the freelancers are fully screened so that the companies get the best.
DesignCrowd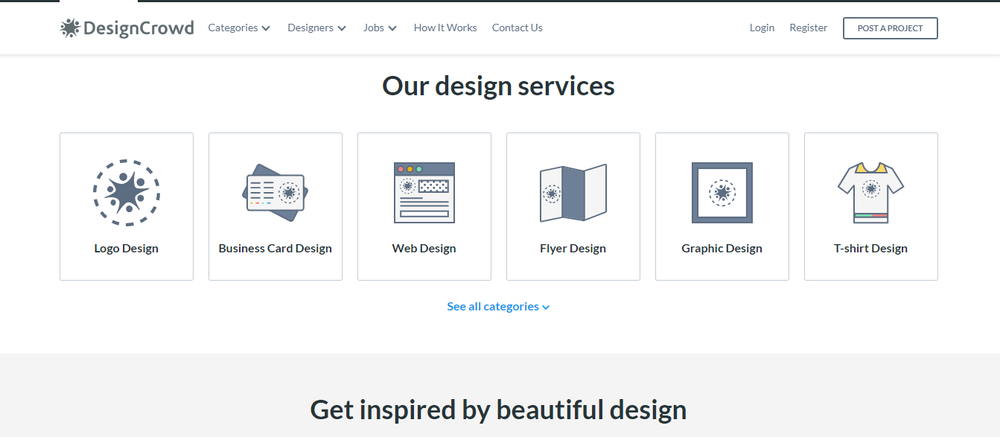 DesignCrowd is your one-stop solution to find graphic design jobs. It connects freelance designers with clients from across the globe. It is a full-fledged freelance marketplace for those companies that want options.
Clients can check out multiple graphic design freelancers and look for the right fit. The platform provides crowdsourcing for their work. So, if that's what you can do, then definitely browse the site to get the best job opportunities.
Twine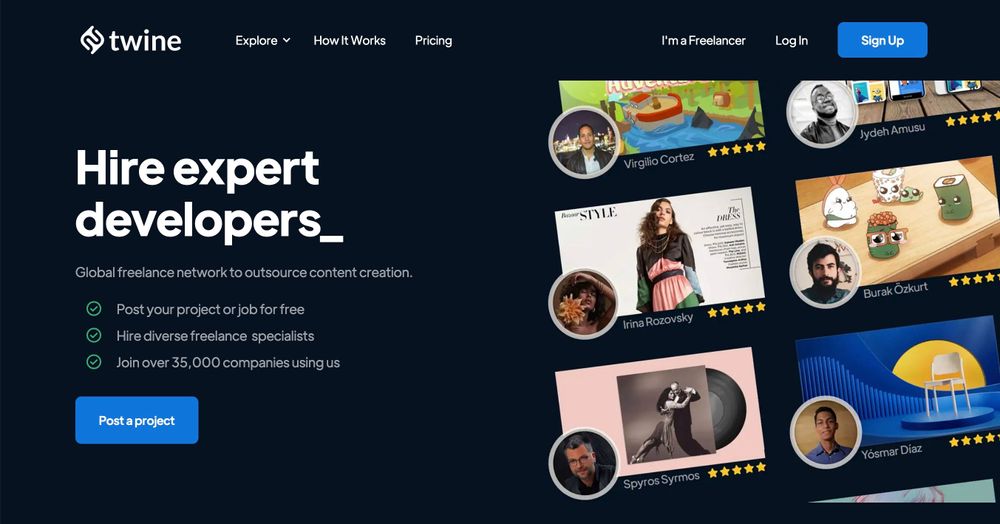 Twine prides itself in the lengths it goes to provide a diversified outlet for freelancers to find work. Companies can have the option to indicate their preference for diversity, and Twine will assist them in helping them bring more diversity to their team by assembling the right freelancers for the job.
Twine was designed for designers and other creative freelance job roles, which makes it easier to find the jobs you're actually looking for!
The Design Kids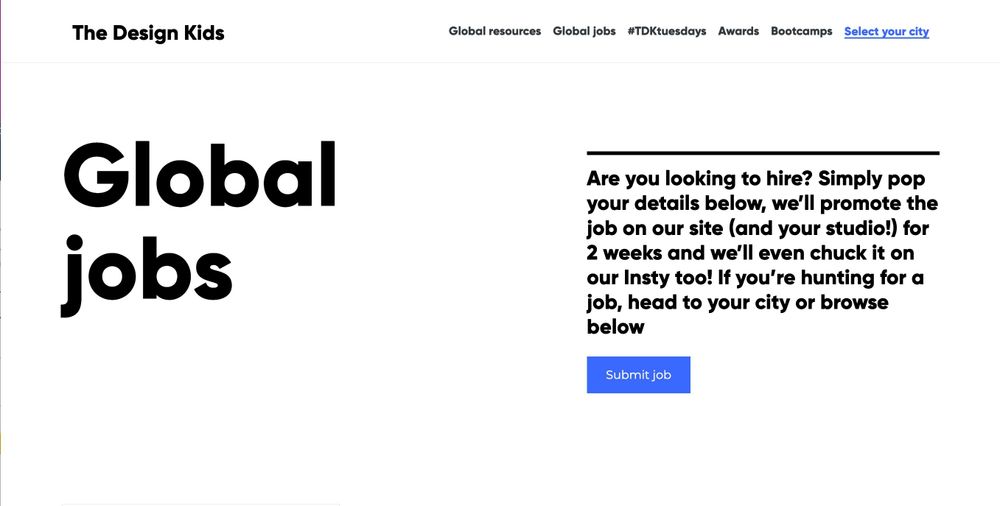 Just graduating or still a student? The Design Kids is the perfect place for you to get your foot in the door of some great companies who are looking to work with freelancers. The Design Kids is an online resource for finding entry-level positions and internships that'll kickstart your budding graphic design career.
It also has design fellowships to help you learn and network with other designers your age.
Wellfound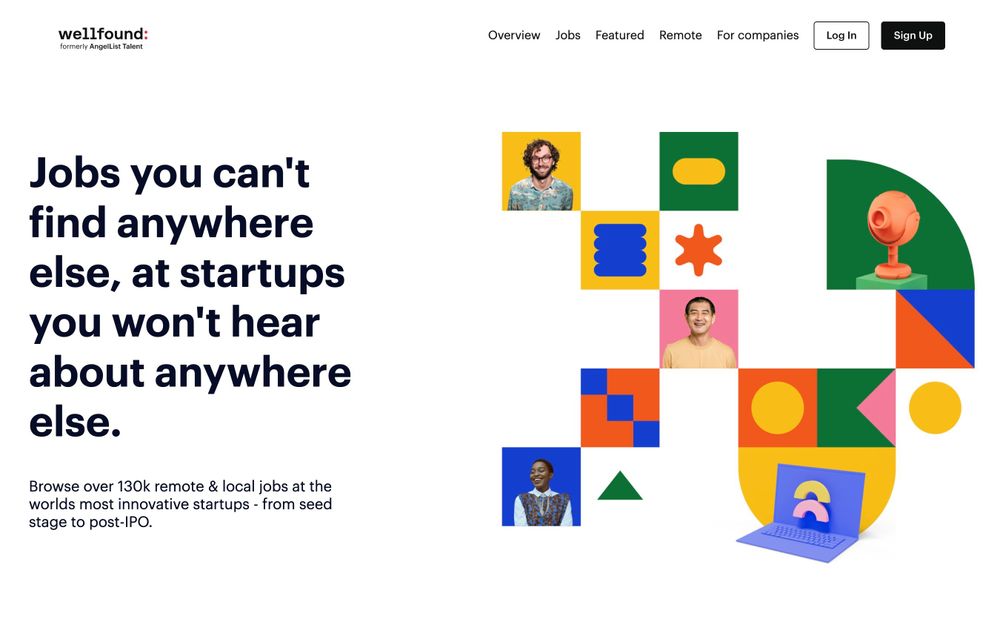 Wellfound, formerly Angel.co, boasts of having access to jobs you can't find anywhere else. They have over 130 thousand remote & local jobs you can search through to find the projects that match what you're looking for.
It's a great way to build up your portfolio so you can work toward landing bigger and bigger clients.
Authentic Jobs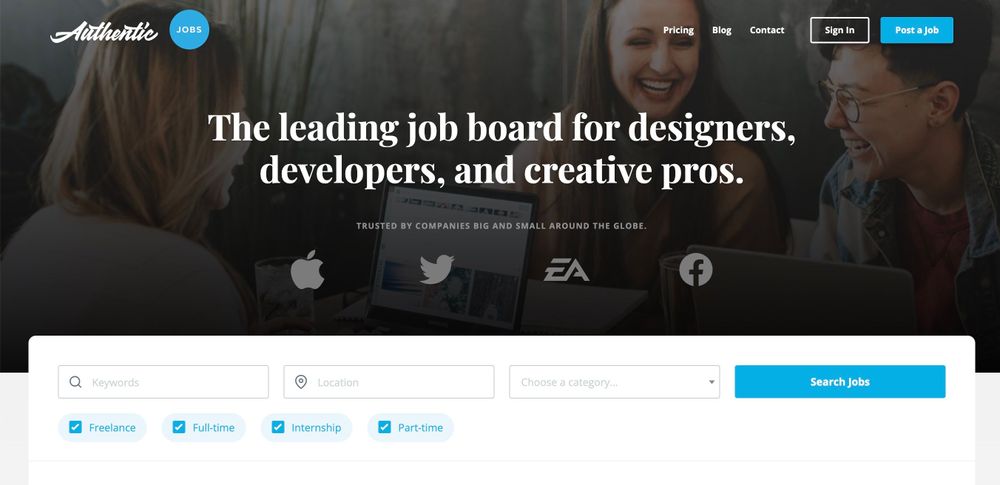 Authentic Jobs considers itself the #1 place to find jobs that are specific to designers and creative pros. You can search for both freelance work or full-time remote positions with some of the top companies around the world.
Unlike job boards like Upwork where you bid on clients, at Authentic Jobs, all you have to do is search for the jobs that you want and send your application. That's it!
Freelancer.com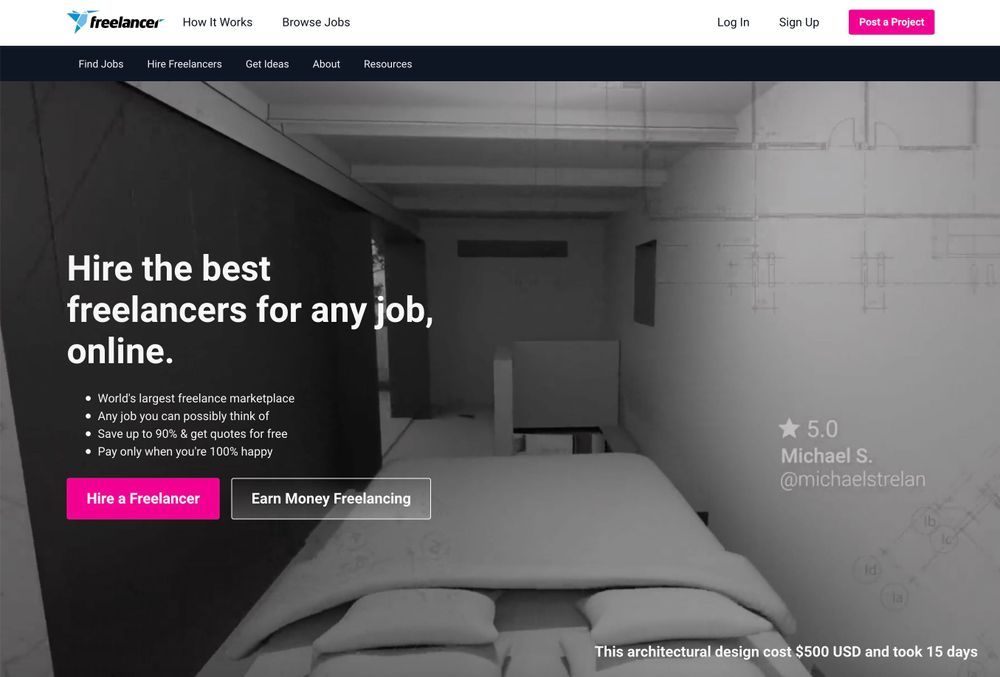 Freelancer.com is one of the originators when it comes to finding freelance gigs. Being the oldest platform on this list, it's highly established in the minds of companies looking to hire a freelancer, and therefore, a great platform to be on to find design work.
Plus, Freelancer.com gives you ample options to share your portfolio work, giving clients a full view of your talent and what you can offer them.
Pros and cons of freelance graphic design websites for freelancers
Pros
Designers get access to thousands of prospective clients.
Designers can quickly set their profile on the website.
Most websites offer safe payments; hence they don't have to worry about chasing clients.
Cons
Competition is high, so you need to present your best.
High competition makes it tough for freelance designers to charge premium prices.
Some websites charge high membership fees, big fees that eat most of the earnings.
The best freelance platform for a freelance graphic designer
In general, Upwork and Fiverr are good places to begin from. They have been in the limelight for quite some time with good opportunities. Toptal is also a great option for professional freelance graphic designers looking for creative projects with established companies that offer better projects. Contest-based platforms such as 99designs give you access to professional graphic designers at a fixed price.
Depending on how efficient you want your work turned around, your budget, and the type of work you want, you should choose the right freelancing design websites for you. But if you really want to stand out from other freelancers on these platforms, you'll need to send a killer proposal. Indy's Proposals tool takes the guesswork out of writing a winning proposal, with templates that are easy to customize and send in a matter of minutes. Check out how Indy's tool suite makes freelancing simple, and get started today!