Coworking spaces have increased significantly since the COVID-19 pandemic in 2020. The number of coworking spaces in the U.S. is expected to reach more than 6,200, an increase from 4,000 in 2017. This is because more people are working remotely now more than ever; there's an increasing number of freelancers, and companies are changing how they function by switching to flexible working practices.
Statistics show there are approximately 933,000 people in the U.S. who use coworking spaces. To cater for all these people, there have to be spaces in every state. Philadelphia is one of the states with quite a number of coworking spaces.
Thanks to the budding entrepreneurial scene, Philadelphia has been ranked as one of the top innovation hotspots where a lot of startups have prospered. If you are a freelancer or a small business owner, these coworking spaces are an ideal place to work, network with other people, and meet potential investors and team members.
Unlike coffee shops and public libraries, coworking spaces offer a better ecosystem. They offer a communal feel and make it easy to meet like-minded people. But, which are the best coworking spaces in Philadelphia? We have compiled a list of these locations, their amenities, and pricing structure to help you choose the best.
1. IndyHall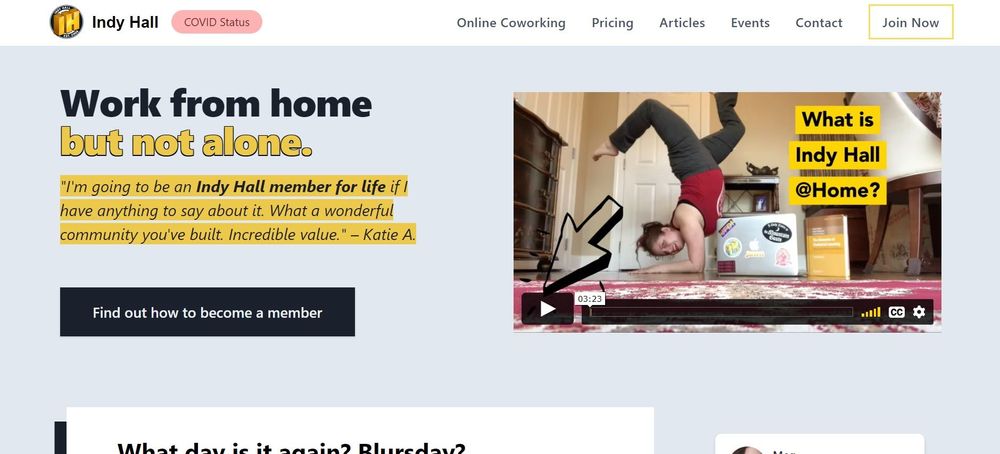 Indy Hall was founded to be a hub for friendship, mutual support, and collaboration. It caters to people who believe that working with a group of like-minded people is better and productive than working alone. Indy Hall has created a space for a community of professionals, freelancers, and business owners to work together.
They also have an online community where members can reach out to each other to get career and business advice. This Center City location is ideal for freelancers or entrepreneurs looking for a casual working space. Their amenities include meeting/conference rooms, weekly events, and community workshops.
Location: 399 Market Street
Pricing: Starting from $39 per month
2. The Yard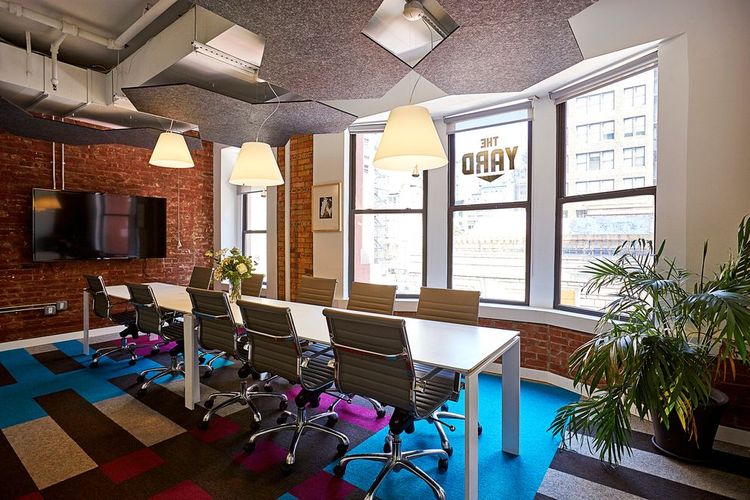 The Yard is one of the best options in Philadelphia if you are looking for a coworking space. Located inside the historic Steele Building, The Yard is on four floors, and members get to enjoy spectacular views of the Center City while working from here.
It's more than a workspace. The Yard has an art gallery that features new artists each month. You can attend a health and wellness event at the venue or relax at the rooftop lounge. With open, well-lit floors and state-of-the-art offices and amenities, The Yard is designed to encourage collaboration and innovation.
The amenities include bike storage, ergonomic chairs, on-site staff, high speed Wi-Fi, meeting rooms, neighborhood discounts and perks, printing, storage options, and key card access. They also have eight types of memberships for you to choose depending on your needs.
Location: 21 S. 11th Street
Pricing: Open coworking membership at $350 per month, dedicated desk rental at $400 per month, and virtual office space for $50 per month.
3. CultureWorks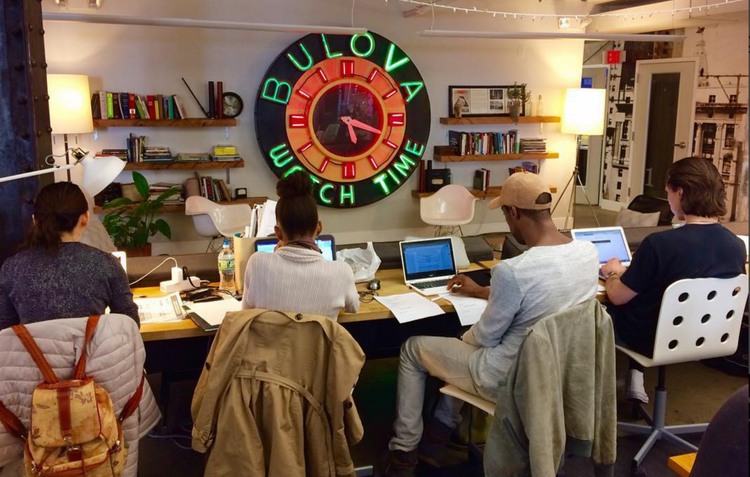 Located in central Philly, CultureWorks is a vibrant community of like minded organizations and artists. They provide a space for creative arts and heritage communities to hone and bring their ideas to life. Their unique space provides exceptional services for freelancers to thrive.
This coworking space also offers social and economic support to members. If you are building a small business, CultureWorks is the best support system. You can access office space, legal and HR staff, and basic insurance plans for your employees. The amenities available include career counseling, networking events, security, 24/7 access, mailing addresses, and a great community.
Location: 1315 Walnut Street, Suite 320
Pricing: Starting from $40 per month
4. Old City Collective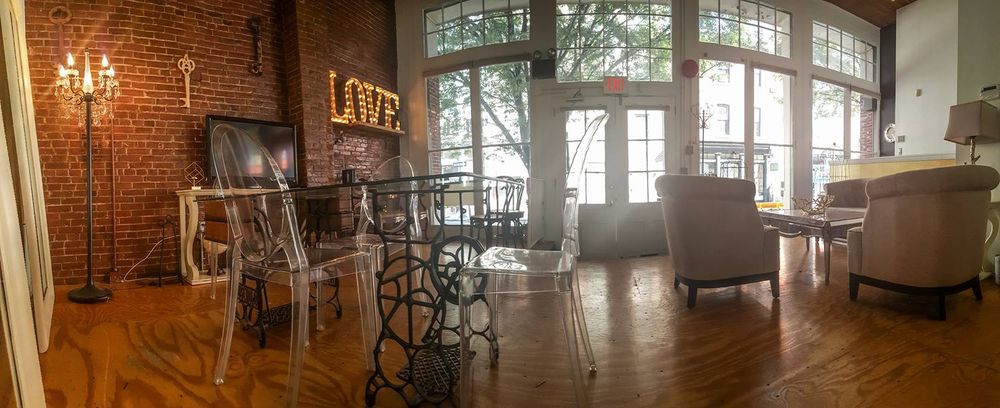 Old City Collective is different from other coworking spaces because it allows you to reserve the entire 900-foot space for yourself. You can book the entire office and work free from distractions and fighting for conference room space. Because of this, this coworking space is more suited for solo freelancers and entrepreneurs.
In addition, the coworking space has an accessible and easy-to-use online scheduling system for when you need to book a room. You can host an event, work at your desk, or conduct a business meeting. The amenities include storage space, kitchenette, mailing services, and more.
Location: 222B Race Street
Pricing: Starting from $350 per month
5. THRIVE Philadelphia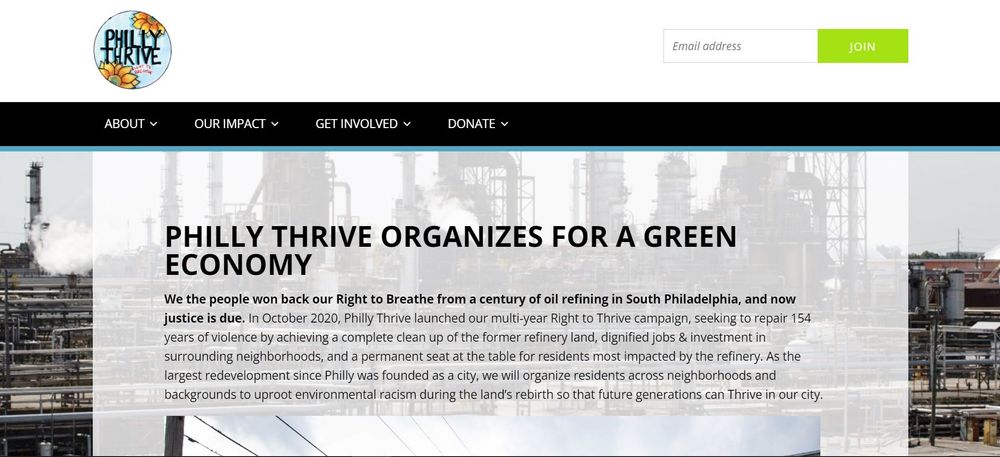 THRIVE is not just another coworking space. The coworking space is dog-friendly and features affordable parking on-site. After a long day of work, you can enjoy playing ping pong or chill out in the cafe.
This space also features event spaces which you can book for workshops. Members can work in modern sit/stand workspaces that have ergonomic furniture. Depending on the size of your team, you can choose a team office or a dedicated workstation. Although the space is located in Philly's growing technology community, it's open to all professionals and freelancers looking for a place to work.
Location: 418 North 3rd Street, Suite 401
Pricing: Starting from $410 per month for an individual workstation
6. WeWork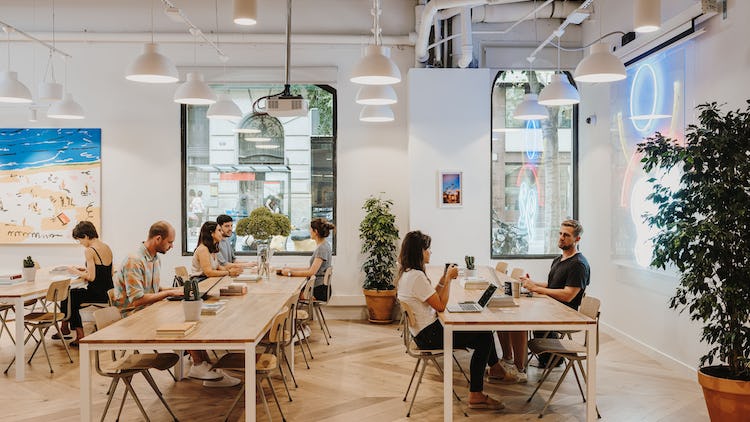 WeWork is one of the most popular coworking spaces in the U.S. As of 2019, WeWork had approximately 610,000 members worldwide. In Philadelphia, WeWork has three locations to choose from. The WeWork offices are tastefully designed for freelancers or teams looking for daily inspiration.
You can relax at lounges or work at the hotdesks or private offices based on your specific requirements. Office amenities include: meeting and conference rooms, mother's room, dog-friendly, event space, kitchenette, dedicated desk, and more.
Location: 1110 Ludlow Street, 1010 N. Hancock Street, and 1900 Market Street
Pricing: $300 for a regular coworking membership; $425 for a dedicated desk; $600 for a private office
7. Kismet Cowork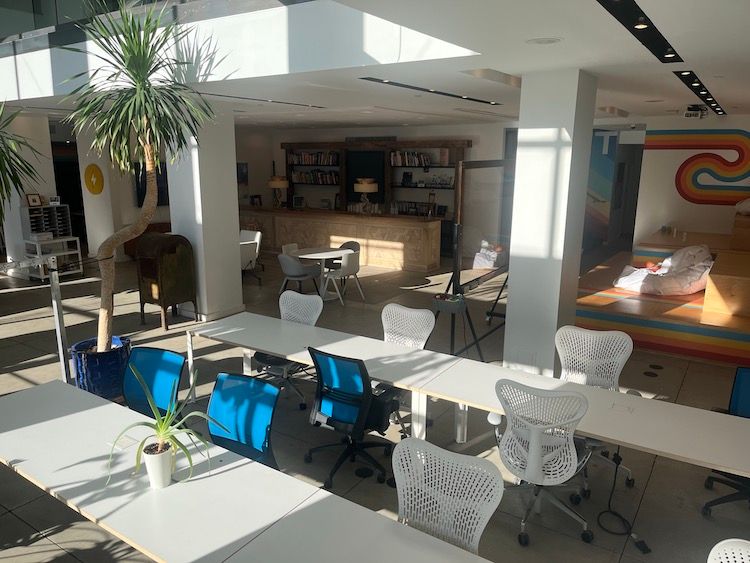 This location prides itself as Philadelphia's premier coworking space. At Kismet Cowork, you'll find a community of innovators and creators all under one roof. The coworking space serves different professionals from remote workers and freelancers to startups and entrepreneurs.
They have cutting-edge amenities and flexible membership plans for all the members depending on your schedule. Kismet Cowork has created a workplace that's an intersection of commerce, design, architecture, and connections. You'll fit right in whether you need privacy or a productive, focused work environment. The office space is also ideal if you are looking for an event space.
Location: 12 W. Willow Grove Avenue
Pricing: Starting from $350 per month for a floating desk and $450 per month for a designated desk
8. The Fire Works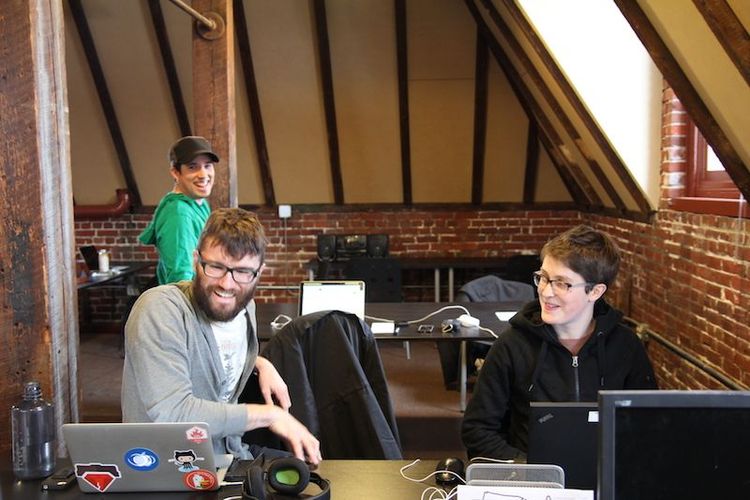 This West Philadelphia coworking space hosts professionals from all fields. The community is made up of independent workers from different backgrounds. You can get musicians, writers, web developers, cartographers, educators, and activists in this space. Therefore, The Fire Works is a perfect space if you are a freelancer.
Unlike other coworking spaces, it's open between 6am–9pm, 7 days a week; therefore, it's accessible. Their amenities include happy hour, networking events, and conference rooms. You can get in touch or visit the venue for a tour before signing up for membership.
Location: 701 S. 50th Street
Pricing: Starting from $60 per month for 5 days, $100 per month for 10 days, $120 monthly full time, and $200 for a full time designated desk
9. Industrious Coworking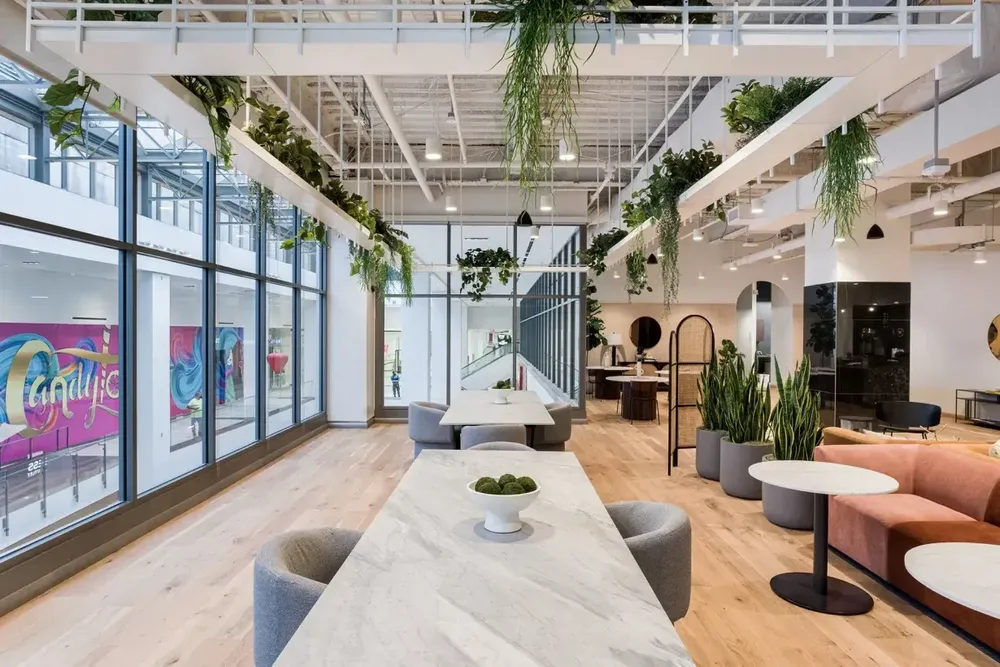 As one of the well-known coworking spaces in the country, Industrious Coworking has four locations in Philadelphia. Due to its magnitude, this coworking space creates the right atmosphere for businesses of any size, from startups to Fortune 500 companies.
Their office space is furnished with modern amenities and move-in ready. If you choose any of their locations in Philadelphia, you can choose from the flexible lease terms, and the workspaces can be customized according to your needs. Industrious features wellness rooms, mail handling, printing facilities, and high speed WiFi connection.
Location: 50 South 16th Street, 901 Market Street, 230 South Broad Street, and 1818 Market Street
Pricing: Starting from $428 for a regular coworking membership
10. The Loom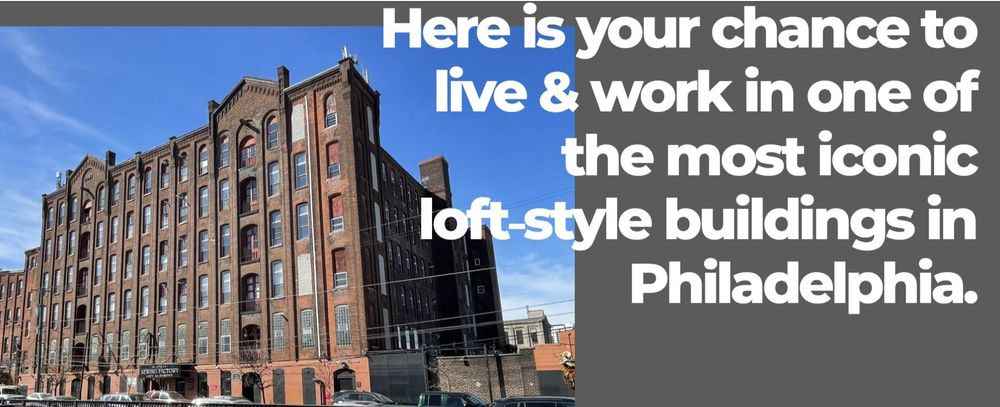 The Loom was founded due to the lack of workspaces for artists in the city. This coworking space is located in a number of converted factories in Port Richmond. It offers a range of affordable and rentable loft spaces to small businesses, startups, artists, entrepreneurs, creative thinkers, freelancers, and artisans.
The offices vary in size and price depending on your individual needs. The Loom comes with dedicated staff and office crew to assist you. Amenities include on-site staff, on-site parking, 24/7 access, and more.
Location: 3245 Amber Street
Pricing: Starting at $315 each month
11. City CoHo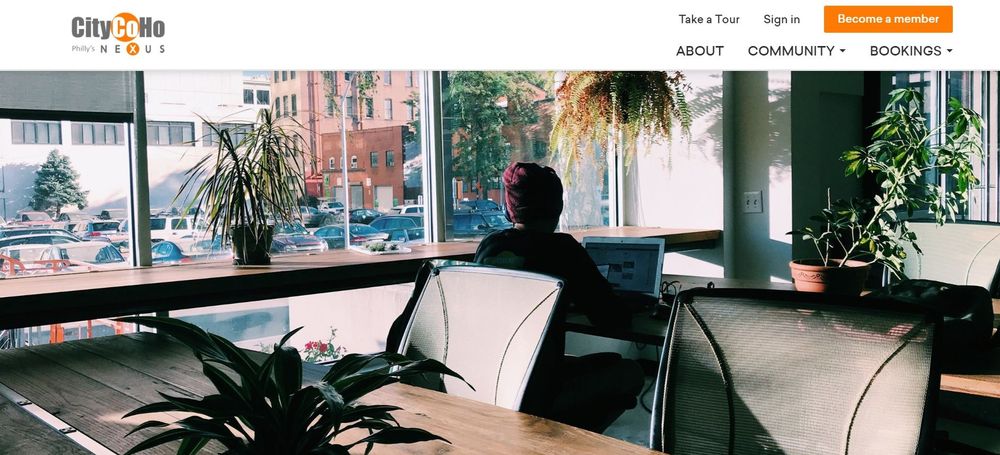 CityCoHo is a green workspace in Philadelphia that provides infrastructure for emerging businesses looking to change the world for the better. This office space is ideal for people looking for an exciting and collaborative office environment that's dedicated to sustainability.
This space brings together creative individuals, environmentally conscious entities, emerging technology companies, and humanities-focused non-profits. CityCoHo is the only green coworking location in the greater Philadelphia area (LEED gold-certified). Office amenities include kitchenette, ergonomic furniture, phone booths, and meeting rooms.
Location: 2401 Walnut Street
Pricing: Starting from $30 day pass; $100 five days each month; $300 full-time member
12. Pipeline Coworking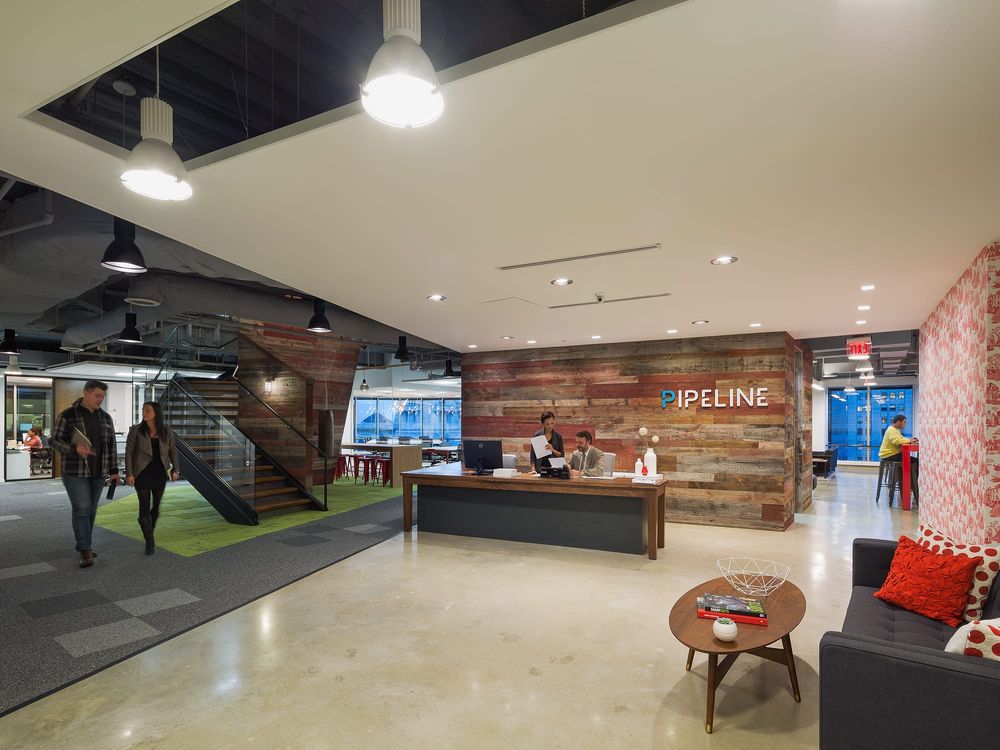 Located directly across from City Hall, Pipeline Coworking is centrally located in the city, making it ideal for freelancers and creative teams looking for inspiration and networking opportunities. Members can choose from the different options available designed to accommodate small business owners as well as solo entrepreneurs.
At Pipeline Coworking, you can rent the office space for a day at an affordable cost. In addition, they are also flexible and scalable to accommodate the expansion of your business. You can access amenities such as ergonomic furniture, Wi-Fi, gourmet coffee, business center, and video-conferencing.
Location: 30 South 15th Street, 15th floor
Pricing: Starting from $99 per month
13. The Philadelphia Design Center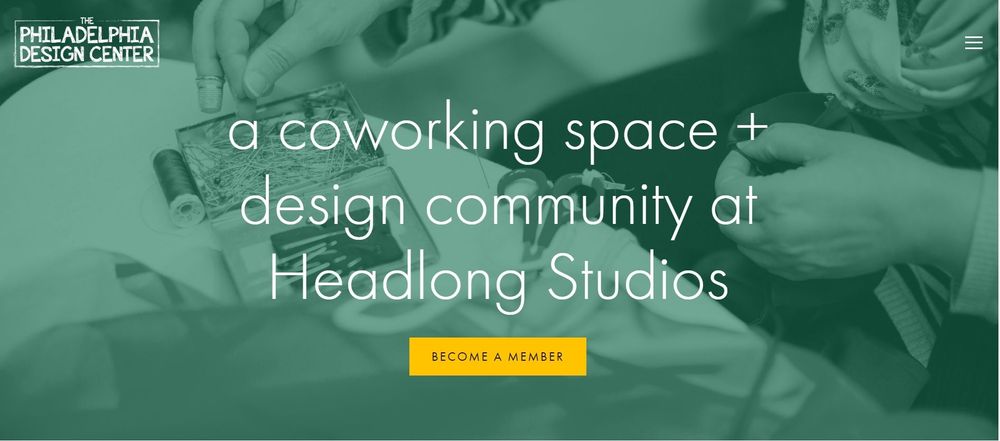 The Philadelphia Design Center is the ideal coworking space if you are looking for an artist-specific location. They are ideal for creative professionals and freelancers. You can access the latest equipment and technology as well as educational workshops for all levels of experience.
Members can access the innovative computer labs, textile shops, costume shops, and traditional coworking spaces. Some of the amenities available at this coworking space include meeting rooms, free parking, locker storage, community workshops, and more.
Location: 1313 South 33rd Street
Pricing: Starting from $50 per month for a digital membership
Final thoughts
Coworking spaces have become an essential part of remote working and freelancing. If you are just starting your freelance business in Philadelphia, a coworking space can be a good place to start if you are looking to network with like-minded people or look for investors.
Instead of working alone in a coffee shop or at home, you can interact with a community of professionals from different backgrounds in these coworking spaces. They have the amenities to make your working process seamless.
As your freelance business grows, you'll need to organize and manage your work in one place. Indy has productivity tools that help make freelancing simple, such as proposals if you want to turn leads into clients, contracts to help you protect your work, and invoices to get paid fast. Try Indy today for free!