Why in the world would a freelancer care about time-tracking software? Isn't being free from "project management" one of the perks of being a freelancer? Well, as it turns out, there are really good reasons why freelancers should use a time-tracking app.
Did you know freelancer work activity drops by 43% between 3:00 and 6:00 in the afternoon?
Maybe you knew that 28.6% of freelancers say they work over 30 hours per week. But did you know only 14% of freelancers do over 30 billable hours per week?
These figures point to a problem in how freelancers use their time. They spend more time working than they get paid for. So, using time-tracking solutions will help freelancers in a few ways:
Tracking time: A time tracker will show you how much time you spend on a task. Tracking your time as a freelancer is really significant because it is very easy to lose sight of how much time you spend on a project or task. Running over on one task might mean others fall behind, or it could eat into your personal life.
Billing time: This will help you create invoices for your customers accurately. A simple time-tracking app is enough to show you how much time you spend doing a customer's work. But a good time-tracking solution will turn your time entry into invoices and reports for you and your customers with just a few clicks.
Wasting time: If you know how much you spend working each day, you would also know how much time you spend not working. As fans of GI Joe already know, knowing is half the battle. Once you know you are wasting time, you can do something to fix it.
So, once you know you can fix a problem, you can fix the problem. The best way to fix the problem of lost time is to use time-tracking tools to help you find it again.
Let's get into what these tools are and how you can use them to get the most out of your time.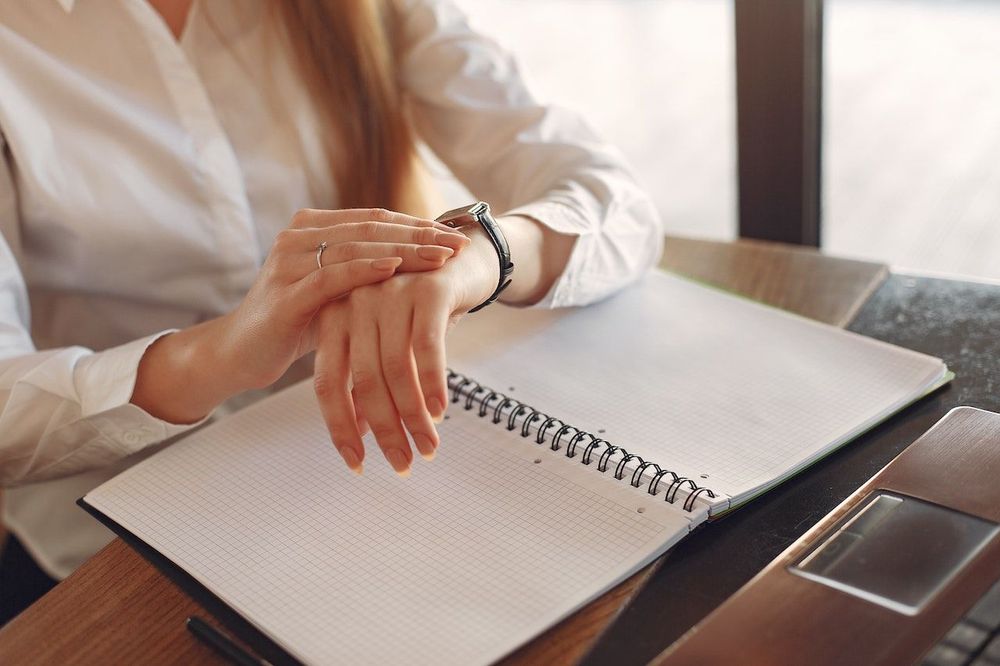 What is a time tracker?
Time tracking has been used to track employee work hours for decades, but how we track time has changed over the years with the introduction of digital time trackers. Now that more people are making the switch to freelancing, there has been a greater need for freelancers to track their hours.
At its core, a time tracking tool can be logged into so that you can keep better track of your hours, much like working with a traditional employer. The difference is that you are in charge of how you keep track of time.
While time tracking is a pretty straightforward idea, the flexibility of digital timekeeping tools allows for many more features that help with time management, like:
Automatic and manual time tracking
Spreadsheets
Online invoicing
When you analyze how your time is being used, you can make better business decisions about how to spend your time, when to schedule work, and how much you estimate for future projects.
These services are an excellent way for freelancers to manage their time while working on projects and turn in hours to clients for payment.
How does time-tracking software work?
Time tracking software is extremely easy to use so that you can get started on projects quickly. You simply log in, select a new project, name your task, and click start. It's as easy as that!
The app will begin tracking your progress in real-time until you stop the timer or change to a new task. Once a project is finished, the total time spent on the task will be automatically logged. You can then catalog your hours, attach them to an invoice, and easily send the work off to clients.
With a digital solution to timekeeping, you can have a more accurate reading without having to remember to fill out an Excel sheet. No more worrying about missed hours!
What a time-tracking app does not do for freelancers
Time tracking is not the same as employee monitoring. That is something paranoid employers do to make sure they are getting the most out of their staff. Some employee monitoring apps do all these things:
Use GPS tracking software to keep tabs on where employees spend their time.
Track employee time and employee productivity by monitoring keystrokes, mouse movements, and random screenshots.
Many freelancers feel these are unwarranted intrusions into their privacy. They are also assaults upon their autonomy.
Time-tracking software does not necessarily monitor all these things. These features can be added, but they are not a requirement and may not be necessary for freelancers anyway.
Benefits of time-tracking software
Whether your client is paying you hourly or per project, there are many benefits to keeping track of time as a freelancer. You can clock in to keep yourself focused on projects while showing your client that you've been hard at work.
You'll see just how much time is spent on projects so you can optimize your efficiency. Time efficiency is everything when it comes to freelancing. When you work faster, you can take on more projects and earn more money.
You can also send time tracker reports to your clients so they can see how many hours you worked and what they need to pay.
Here are some other significant benefits to start tracking your business hours:
Identify non-essential activities: You only have so many hours in a day. A time clock can show you just how much time you're spending on small tasks that aren't moving your business forward.
Stay on target: Ensures that you'll remain on track with fulfilling your project's scope on time.
Brings clarity to business goals: When you first start freelancing, there are a lot of different business goals that can pull you in different directions. As soon as you begin tracking time, you can put your business goals into better perspective.
Determine rates: You can use time clocks to determine how much you should charge clients by the hour (even if you charge by the project). A flat fee still needs to have some basis to which you compare the price so that clients will know how you arrived at that price point.
Optimize your task estimates: Sometimes, things take us longer than we think they will. You can predict how long a task will take and see how much time you actually spend on that task. This will help you better define your time estimates for future projects while helping you to speed up your process.
Create daily schedules: It can be challenging to schedule a daily routine if you aren't keeping track of time. That's why time-tracking software helps you determine how long you should spend on tasks like emails, invoicing, pitching, and project work.
Helps scale your business: One of the joys of freelancing is deciding how to grow your company. If you choose to keep scaling, you'll eventually reach a point where you need to start subcontracting freelancers to help handle the workload. Time trackers will make it easier to gauge how long they are working on projects and if they are staying in line with projected hours.
Time-tracking apps help freelancers better understand how profitable their time and business are.
Whether you're a freelancer just starting out, well-experienced, or beginning to subcontract, knowing the different types of time-tracking apps and their features can greatly support you.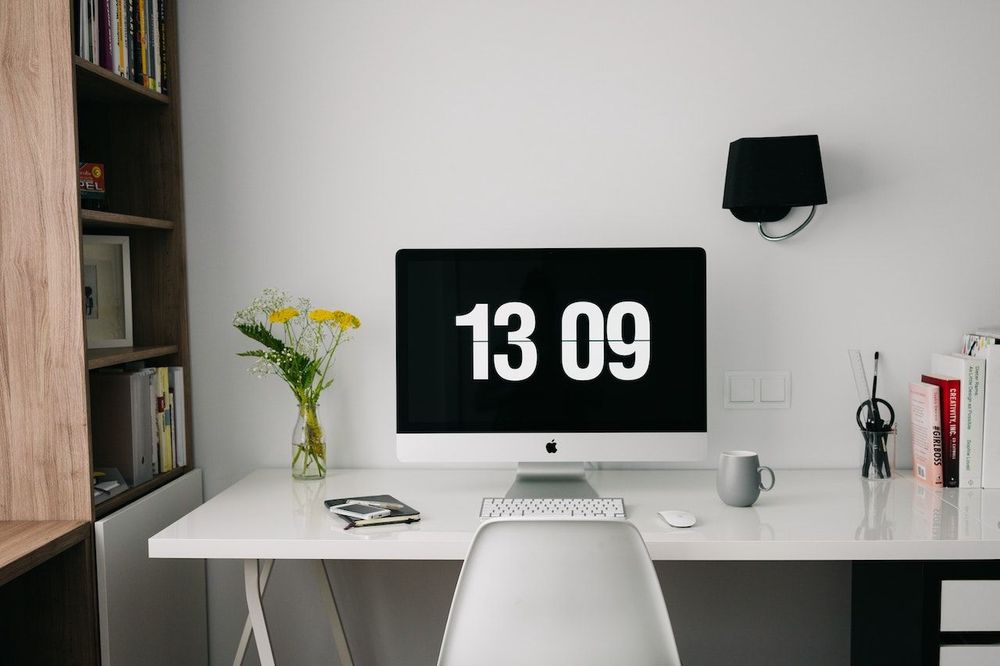 15 best time-tracking apps
There are a ton of options out there, so choosing the best app for you will boil down to what you need out of a time tracker. Every site is designed for a different audience, so make sure you find a site that caters to freelancers.
Tracking apps can be broken down into two categories:
Multi-tool: Gives you a host of awesome features that can help you manage every aspect of your business.
Single-tool: Gives you the very basics for tracking time.
Let's take a look at the positives of multi-tool and single-tool apps, and which apps provide these functions.
Multi-tools (3+ tools in one)
Some tracking apps have much more than just time-tracking functionality. Tools like Indy have time tracking, invoicing, getting paid, tasks, and contracts. These tools all integrate with each other so you can manage your full freelancing business from one toolset. If you're managing multiple clients, this is a great platform to help you spend less time on the business side of things and more time doing what you love.
1. Indy
Indy is an excellent time tracking app that freelancers should turn to if you are looking for time tracking that can integrate within your other business functionalities like invoicing, proposals, contracts, email templates, task management, and payments. Many freelancers choose Indy when they feel like they're using too many apps and are looking for a site that can meet all of their needs in one place.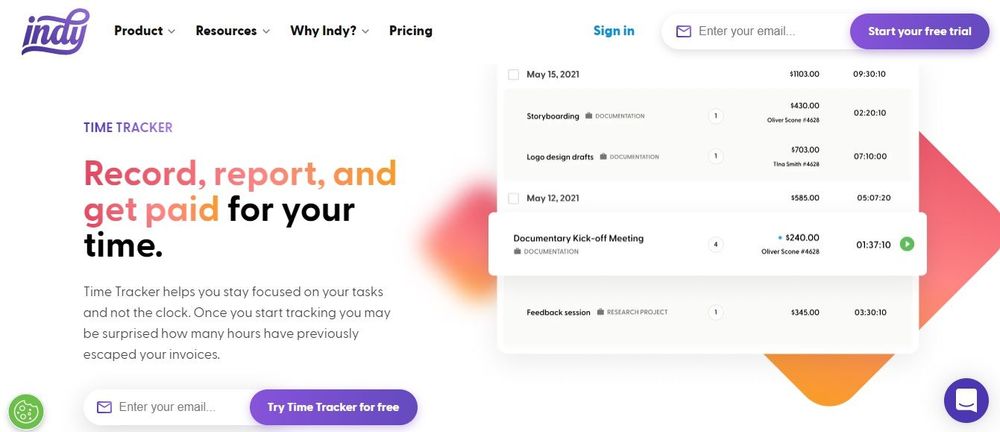 Indy is easy, flexible, affordable, and built from the ground up, specifically for freelancers.
With a simple interface, you can log hours in real-time, flexibly add time manually, and edit time entries to customize reports. You can quickly link your time with an invoice to send off to clients when you've wrapped up a project. You can even create recurring invoices to help save time.
Indy is designed for single freelancers, so it doesn't offer unlimited users. However, anyone can sign up, so it's possible to get your whole team on board.
It's a robust, all-in-one platform, so if you're tired of using multiple sites to manage your freelance business, Indy has you covered. You can get started with Indy's Free plan today and take full control of your independent business from start to finish. Or you can upgrade to the Pro plan and get unlimited use for just $12/month or $9/month when you pay yearly.
2. Hello Bonsai
Hello Bonsai has a lot of tools, including time tracking. They also include proposals, contracts, taxes, expenses, invoices, and payments, as well as a few others. However, Bonsai doesn't have a freemium option, and this robust toolset starts at $19 per month.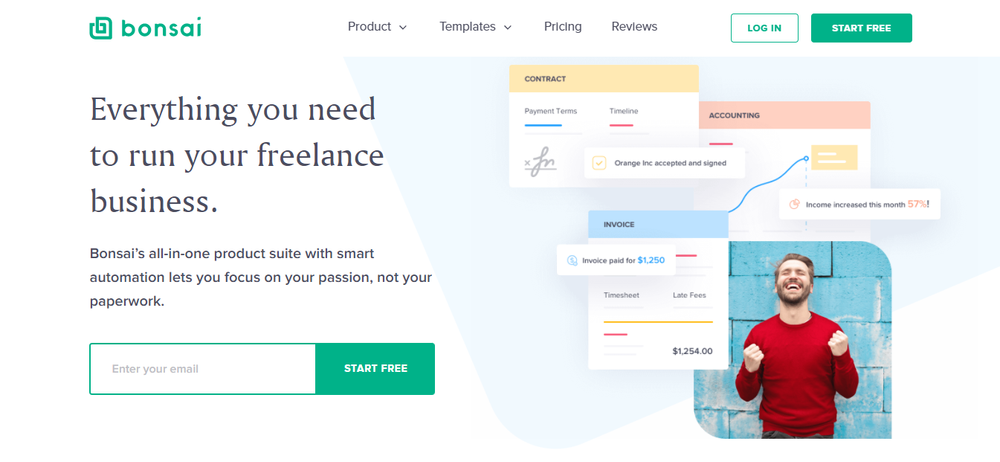 It has cross-platform functionality that lets you track time through the web, mobile app, macOS app, and Chrome extensions. You can also set up hourly rates per-project to help with your invoicing.
Bonsai comes with many great features, but if you mainly need a time tracker, you may not want to pay for a monthly subscription. For those looking to save money, you can find this same set of features for free on Indy.
Now that we've covered multi-tool sites that help you better manage a freelance business, here's what you get with single tool platforms:
Single/double tools to track time
Single tools are focused on the more advanced functionality of time tracking and expanding it to multiple team members. These features aren't always necessary for freelancers—but if you're only looking for a time tracker or maybe a time-tracker and invoicing combo, there are some great freemium options for these tools.
3. Harvest
Harvest is designed with team collaboration in mind and helps measure a project's profitability. However, you can still use their time-tracking features for freelancing. Their app offers time tracking, expense tracking, and time-based reporting. You can use data to create visual reports that will help you make intelligent choices about your business.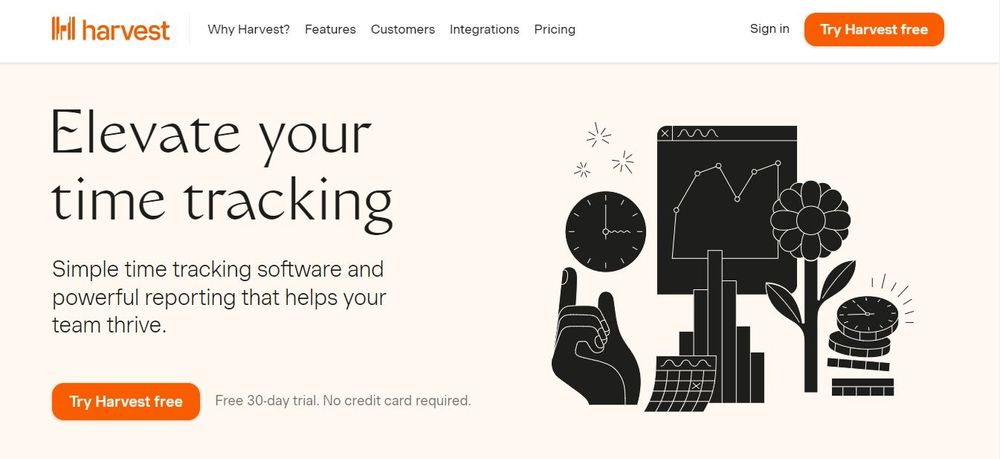 Analysis reports will show you how much time is spent on projects so you can see which tasks are taking up the most time. Harvest tracks expenses and offers unlimited invoices and estimates. And, in line with other options on this list, their software can integrate with other apps to streamline workflow.
They have a freemium option that allows for one person and two projects if you're price-conscious. However, if you need more tools beyond time tracking, you might find multi-tool apps, like Indy, to be a better all-around solution for you.
4. Toggl
Toggl has basic time-tracking features that allow for many different types of reporting. You can see if you're hitting timelines and budgets to help discover where your time has the most amount of value.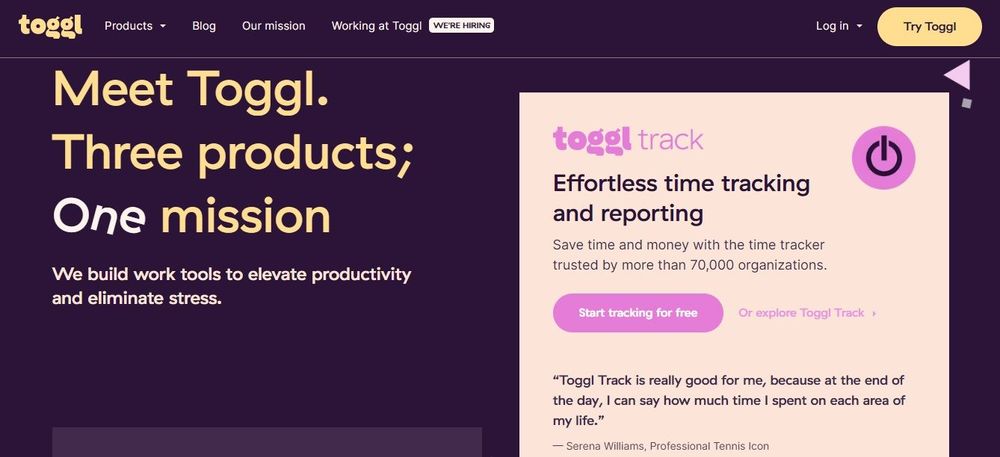 As with Harvest, Toggl's only focus is time tracking, which includes a mobile and desktop app. Toggl offers a freemium model with time tracking, idle time detection, and exportable reports. Still, if you're looking for advanced features like billable rates, project time estimates, and tasks, you'll need to pay $10 a month.
5. Hubstaff
Hubstaff helps monitor a freelancer's performance for remote teams. And although you can use their time tracker to monitor your hours, it's been designed with team management in mind with features like screenshots and activity monitoring. However, monitoring features can be turned off or used on a per-case basis, so you can toggle the features as needed if you are freelancing.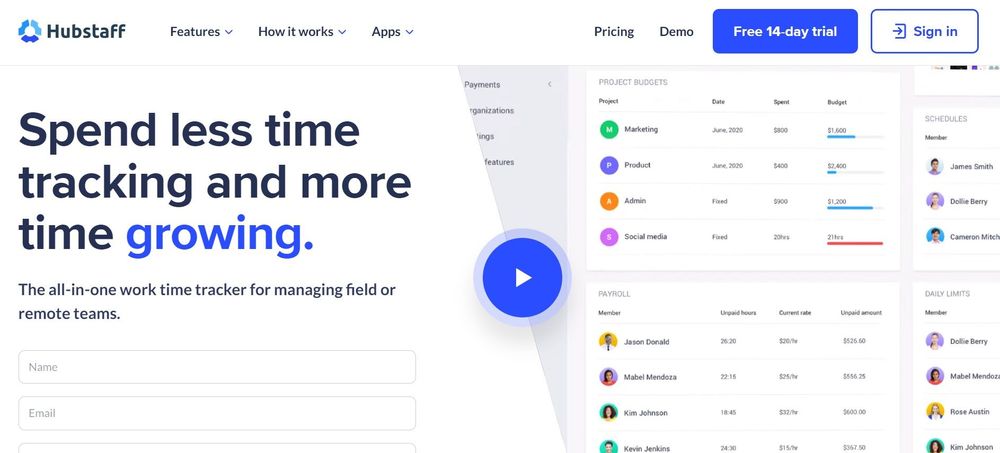 Their software integrates with other popular apps, and you can add or edit time entries into customizable timesheets and reports.
6. Invoicely
Invoicely, as the name suggests, places heavy emphasis on invoicing features. With the free plan, you can send 5 invoices a month. However, if you want access to time tracking, expenses, and 100 invoices, you'll need to upgrade to their paid option of $9.99 per month.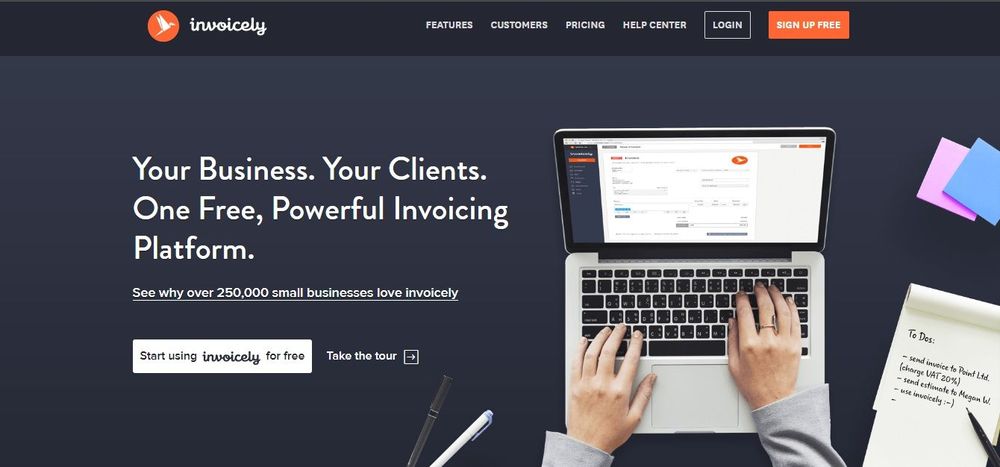 Depending on how often you're sending invoices and the functionality you use, it may make more sense to go with a freemium option that includes time tracking.
7. Clockify
Clockify is a tool that's forever free. It's a simple time tracker that includes time management, reporting, and team integration. This tool seems much simpler compared to some of the other tools on the market, but if you don't need much additional functionality, this can be a suitable tool.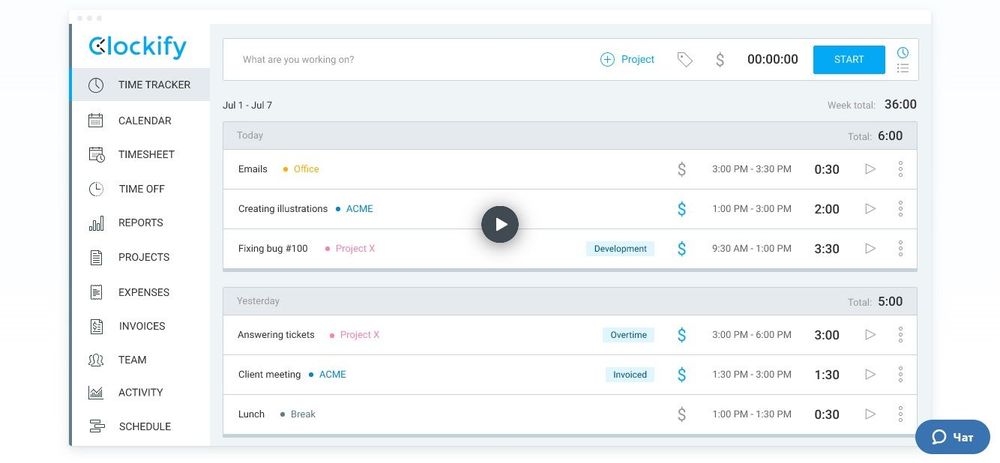 Clockify lets you create timesheets to categorize your hours. You can also view logged hours in a calendar view if you want to track time visually.
Clockify offers some team management features. If you're working on projects alongside a team, there's a reminder alert just in case someone forgot to start the timer. For additional features like branded reports, reminders, and time rounding, you can choose to pay a monthly option.
8. Everhour
Everhour offers simple time tracking, task management, expenses, and invoicing for $10 per month. These features can be integrated into apps like Slack, QuickBooks, GitHub, Trello, Basecamp, and more. The app has a search feature to help you find tasks quickly.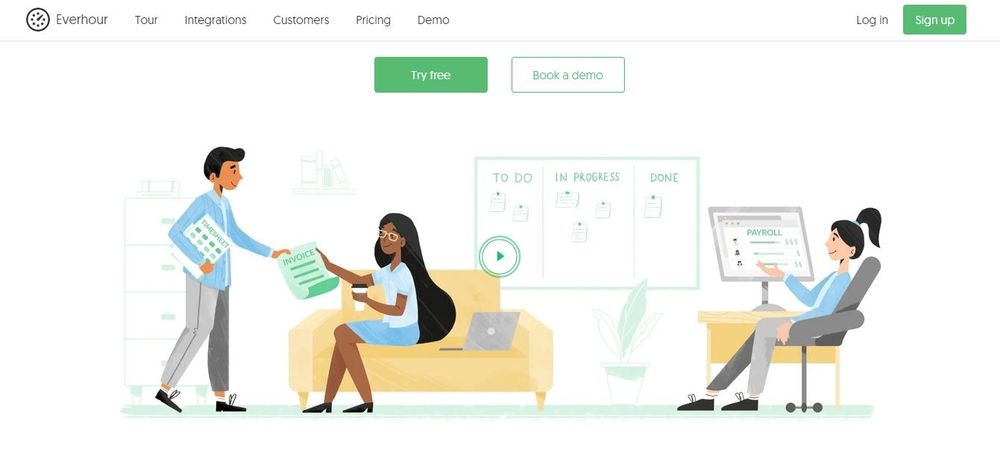 Everhour will give you the basics you need for time tracking as well as help you keep track of business expenses. While it's cheaper than Harvest, freelancers will need to decide if $10 per month is worth it for the time-tracking tools or to look elsewhere for added project management features at the same price.
9. Apploye
Apploye time tracker offers all basic time tracking features starting at $2 per month. Its task management feature allows freelancers to create a task time log. Freelancers can send invoices to their clients and get paid based on their working hours spent on specific projects and tasks. Additional features like a Pomodoro timer and idle time can help maintain productivity while working. Apploye offers many more features at a very affordable price.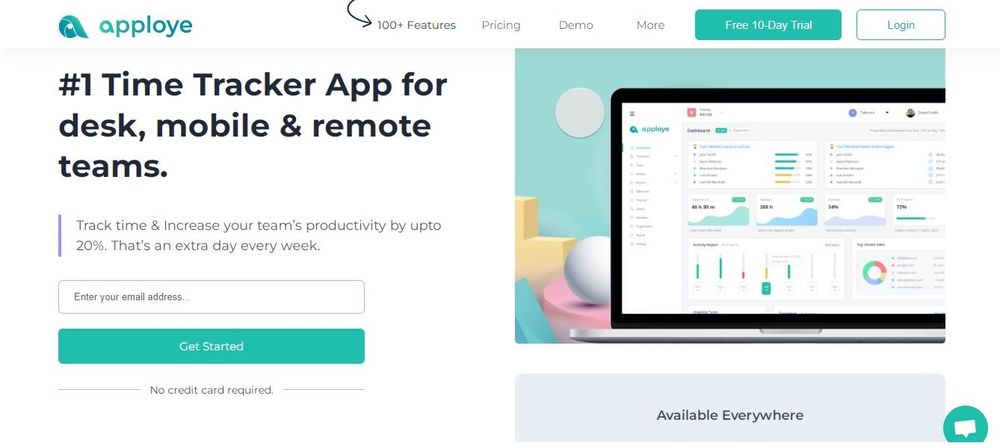 10. TrackingTime
TrackingTime offers a functional time tracker software for freelancers and teams. Project due dates can be set by priority, which helps you stay on top of deadlines. Time can be tracked from any device or in 30+ online services. Finally, you can create online timesheets and share professional business reports.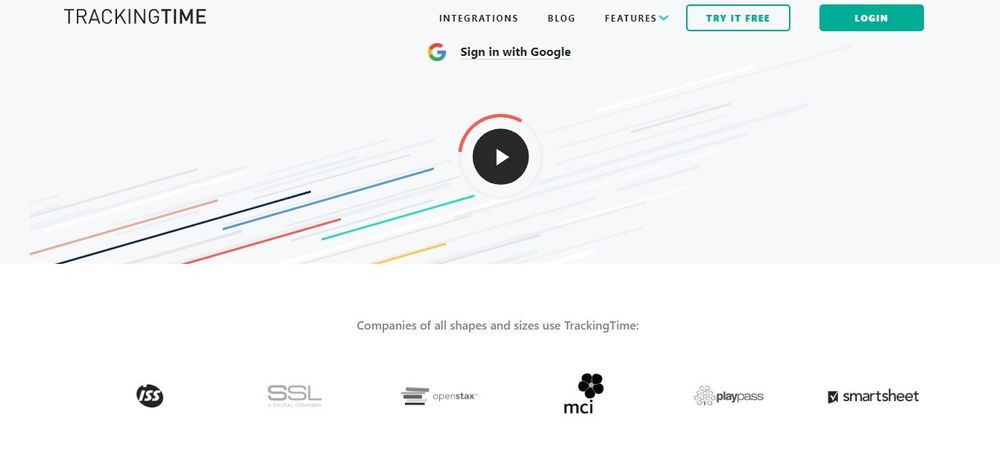 Most other features are designed with managers in mind, so companies can control employee attendance, assign tasks, manage permission, and keep track of progress and billable hours.
11. ezClocker
ezClocker is a simple app that lets you clock in and out like a traditional employee. This app works best if you are working remotely as a full-time employee. However, the timer still works for freelancers who are looking for a bare-bones time clock. Their paid plans start at $10 per month, giving you web and mobile access for up to 15 employees.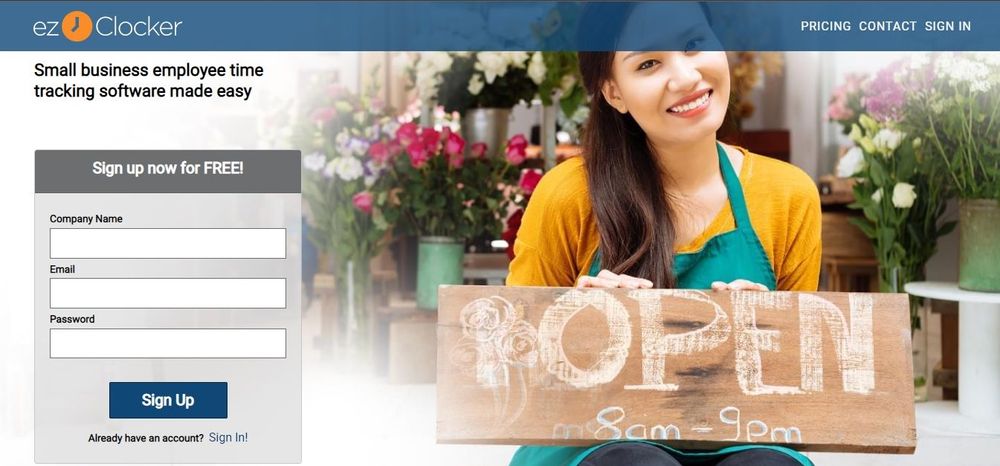 12. TMetric
TMetric is another useful tool for solo freelancers or those who serve on team projects. With their free option, you get access to unlimited time tracking and reporting. TMetric has a simple interface with the basic features that will help you keep track of your time. However, you won't have access to invoicing tools unless you upgrade to the $5 per month plan.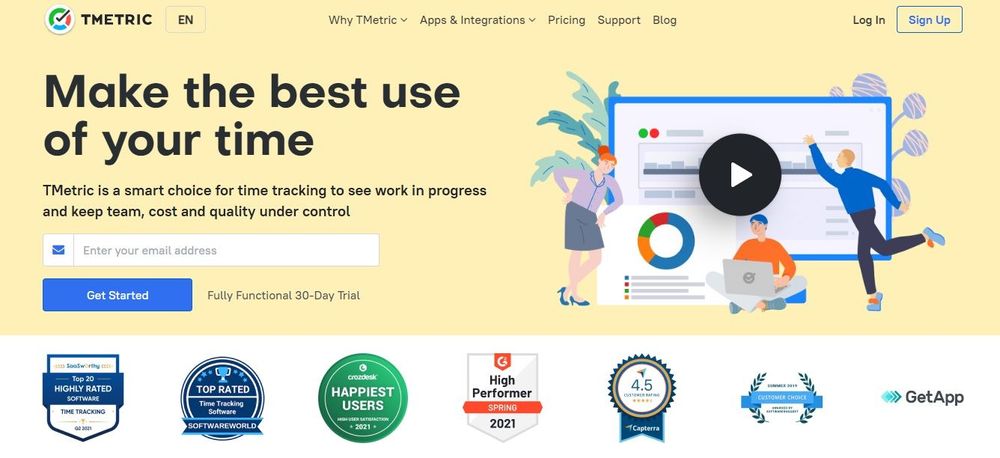 13. Time Doctor
Time Doctor is customizable and will adapt itself to suit your time-tracking requirements. These analytics provide useful information for company managers, but freelancers can also use this insight to improve performance. Common apps like Slack, Asana, GitHub, and Trello can integrate with Time Doctor's features to conveniently track a team's performance.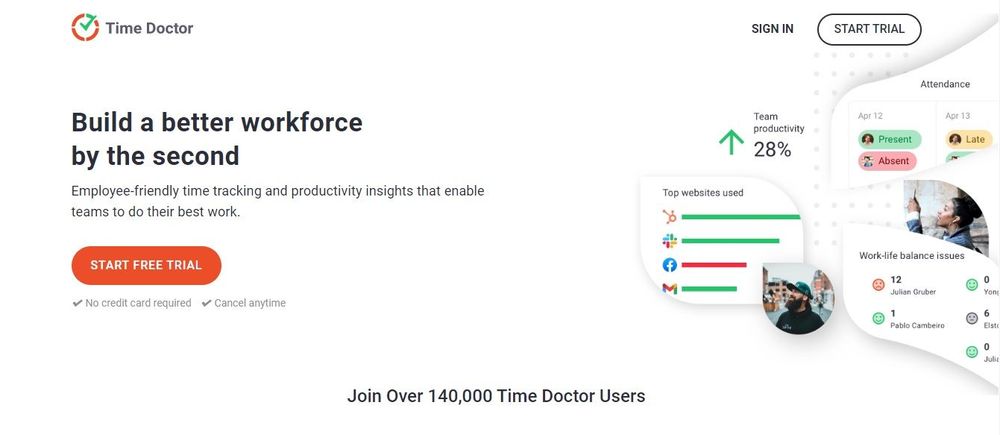 While Time Doctor comes with a lot of features for time tracking, there isn't a free option. You will need to pay $7 per month for the time tracking app and $10 if you want to integrate Time Doctor's features with other apps.
14. RescueTime
RescueTime is a productivity app that emphasizes its ability to keep you on task. They'll send you alerts that help you stay focused on a project's goals so that you don't miss deadlines.
RescueTime will monitor your activity so that you know what websites or apps are interfering with work time.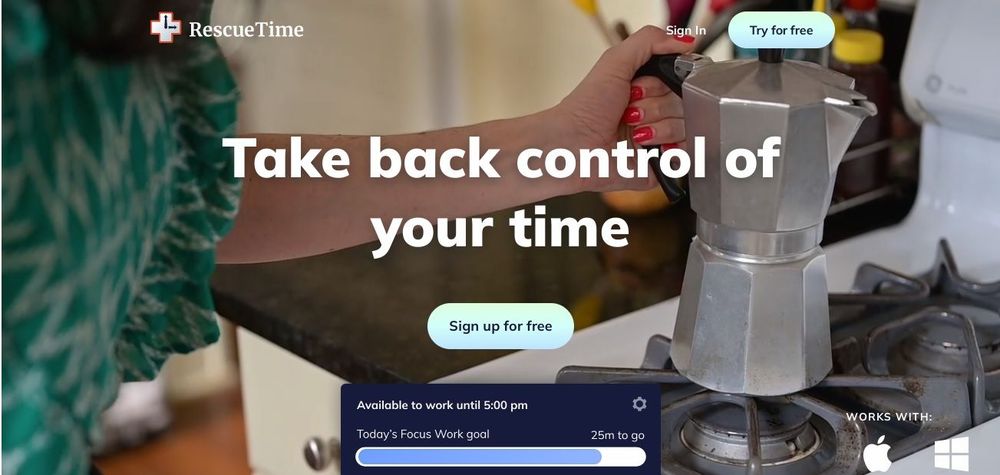 Along with the activity monitors, a Focus Session is a feature that helps to block out distractions. During Focus Sessions, you won't be able to access other sites while working within the app. So if you tend to get side-tracked during work hours, this can be a helpful feature for you.
RescueTime Lite is free forever, but the premium version is $12 per month.
15. DeskTime
DeskTime is an automatic time-tracking app that focuses on measuring your productivity based on the use of apps you've indicated as productive or unproductive. While designed for companies and teams, it can be helpful for freelancers who need an app to stay productive.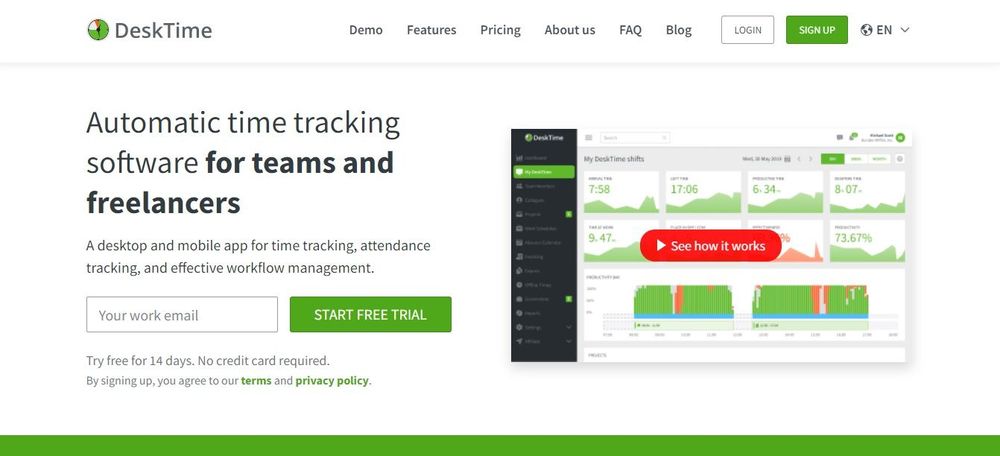 In addition, DeskTime has reporting, shift scheduling, invoicing, and project management features. DeskTime not only helps to keep productivity standards high but also helps to avoid overworking by reminding users to take regular breaks.
How to choose a time tracker
As you can see, there are ample tracking apps for freelancers. Many project management software companies are building time-tracking solutions and employee monitoring features into their apps as well. While these time-tracking systems might be good for companies, are they the best for freelancers?
The most important things you should consider are its time-tracking capabilities, reporting features, price point, and ease of use.
Here are some questions to help guide you:
What kinds of features do you need?
Is the software easy to use?
What is your workflow?
Which platform best understands freelancers?
Single tool trackers offer basic time-tracking features for team management. Freelancers can use these tools, but they have been designed with a company's mindset for managing teams. So, you probably won't get much use out of additional functionalities from their time clocks.
Freelancers require a variety of services to help manage projects. When freelancers invest in a site that only provides time tracking, this leads freelancers to need to subscribe to multiple websites to manage their business.
That's why a multi-tool site is designed with freelancing in mind to give you all the project management tools you'll need to fully pilot your freelance business.
What are the most important features for freelancers?
You'll find that the core function of time tracking can be pretty consistent across different platforms: a clock that you can start and stop to log your hours. While some apps have a more advanced time tracking functionality, such as activity monitoring and idle time tracking, many freelancers won't need those features.
And if that's the case for you, you'll find more value in software that fits into a project management tool.
When it comes to freelancing, keeping track of time is just a small portion of what it means to manage your business. You also need to:
Craft enticing proposals
Write engaging emails that can close deals
Plan a project's scope
Manage files and tasks
Create invoices
Draft contracts
Ideally, you want an easy-to-use time tracker that can double as a one-stop shop that handles all areas of project management. By using a single-app solution, you can maximize efficiency, which, in the end, means more money for you.
If that applies to you, look for a multi-tool site that can help you manage all these areas if you want to keep your business organized within a single app.
As a freelancer, you'll get the most out of your experience if the tools are designed with freelancers in mind.
Alternatives to time tracking
You don't have to track your time to be successful or productive. There are other ways to bill clients, manage your time, and maintain high productivity. Let's give you a few ideas.
Bill for your work, not your time
You could decide to opt for project tracking instead of having to track work hours. Communicate this to your clients positively by focusing on outcomes and not just time spent. You can direct the conversation towards the value of your work to their business.
"How much will this project help your business? ... That's why the cost will be $_____. When we're done, your business can grow."
By focusing on projects and individual tasks instead of time, you can charge more and get more flexibility in your schedule.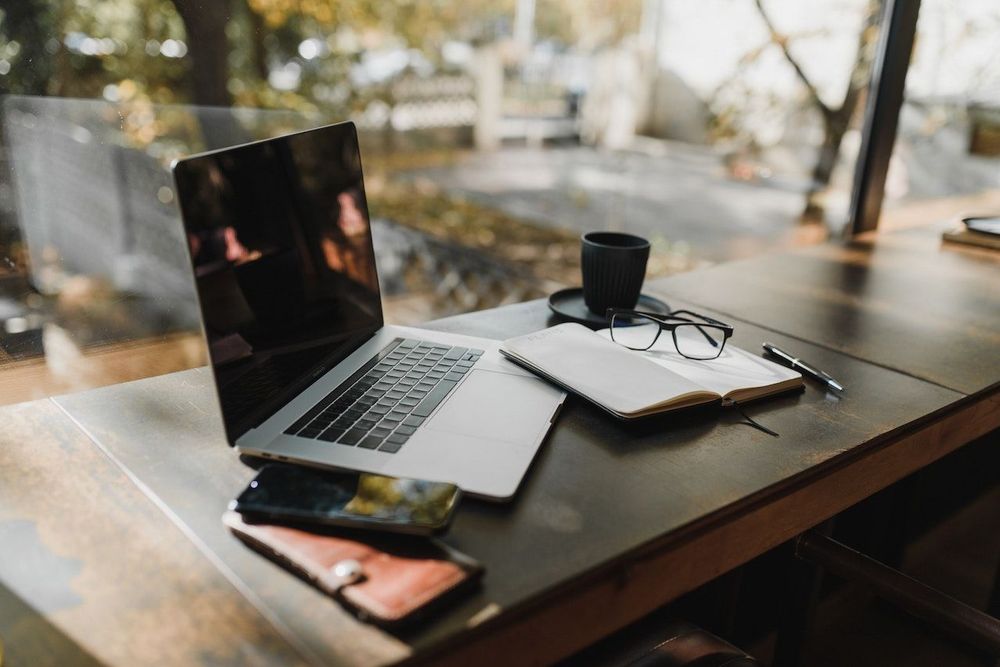 Reduce wasted time with other productivity-tracking methods
The past few years have seen a big increase in the number of ways people are trying to boost their productivity. But tracking time isn't the only way to do it.
Here are three other productivity-boosting methods:
Stop multitasking: It is natural to desire to get things done quickly and efficiently, especially if the activities at hand appear to be simple or uncomplicated. However, that strategy does not bear fruit. When we declare that we can easily handle phone calls, presentations, and eating lunch all at the same time, we are deceiving ourselves. If you give your full attention to a single activity at a time, you will actually do that work more quickly.
Take care of the most important responsibilities when you have the most energy. We all have times when we put off pursuing significant objectives because we are unsure of our ability to achieve them... And by the time we get around to them, we are so exhausted from our day that we are unable to give them the care they require. Because of this, projects frequently wind up stretching into additional days, giving the impression that productivity has all but vanished.
The key to successfully completing those massive projects on schedule is to gain an understanding of when and how you work best. There is no one schedule that can accommodate everyone's needs... If you're a morning person, it's best to get the most important things done first thing in the day.
Incorporate the "two-minute rule" into your practice.
You can make the most of the time you have at work by utilizing even the smallest gaps for productive work. You will truly save time if you search for things that will take two minutes or less and then complete them right away. Therefore, if it can be completed in less than two minutes, you should do it right away.
The second tenet of the "two-minute rule" is that any objective or routine can be initiated in significantly less than two minutes. Despite the fact that this does not imply that you will be able to finish every task in the allotted time of 120 seconds, setting new goals is the first step toward achieving them.
You don't have to track your time to be productive. But you do need to be proactive at countering the tendency to waste time with distractions.
Conclusion
There are many aspects you have to manage in your freelancing business. That's why you'll need a robust set of features that can help you tackle all areas of project management. Why juggle several different websites when you can sign up for one and be done?
If you're searching for a web app that can manage all your business needs, you can sign up with Indy for free. Start tracking your time today!
Time tracking software FAQ
Is time tracking a good idea?
The great thing about time tracking software is that it records your time and tasks accurately and automatically, so you don't have to keep track of them by hand. So, you can put your attention on other important tasks. It is also a useful tool for managing teams and projects.
What does a time tracking software do?
Time-tracking software is a type of computer program that lets workers keep track of how much time they spend on tasks or projects. The software is used in many fields, including those that hire freelancers and people who work by the hour. Professionals who charge their clients by the hour also use it.
Is time tracking micromanaging?
Many employees think that tracking time and using a simple employee scheduling app are just more ways for management to micromanage their work. People often take it as a sign that they can't be trusted to do their tasks on their own.
Why do companies use time tracking?
Brings out key operational metrics that might be hidden otherwise. Helps businesses figure out how much a project will really cost. Gives real-time information about the work that has been done and the work that still needs to be done. Helps companies stay on track with project timelines or budgets.
Does time tracking improve productivity?
Keeping track of time makes employees more productive. That's because you can see where your team stands with the right time-tracking tool. It lets you know who is working too much, who finished their job early, and who needs a little more time on a job.