It's easy to run out of time as a freelancer. There are so many things to get done! And it doesn't help if a simple job has to be repeated five times, like posting to social media.
Thankfully, Zapier has a solution for this.
What is Zapier?
Zapier lets you automate your work across more than 5,000 apps, so you can get things done more quickly. Zapier works with more apps than any other platform, so you can connect the tools you use now and the ones you'll use in the future.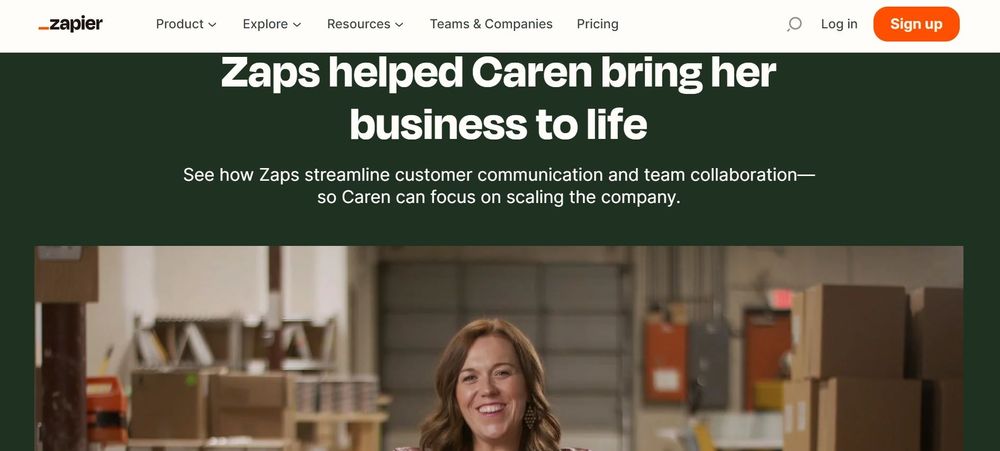 Why you might want to use Zapier:
Make workflows that accomplish more than one thing. These workflows can have up to 100 steps.
Add custom if/then reasoning to your processes to make them work like you would, but intuitively.
Change the format of data from one app so that it can be used by another app. No data science degree required!
Connect Instagram to Zapier to get more work done
You can automate tasks and devote more time to what really matters by integrating Instagram with hundreds of other popular applications using Zapier. You can use Zapier to share Instagram stories automatically as soon as you publish them. This keeps you from duplicating efforts by creating new posts on other sites.
You can also add your Instagram posts to other social media sites or schedule them using an app like Buffer. There are literally thousands of different ways to use Zapier for Instagram.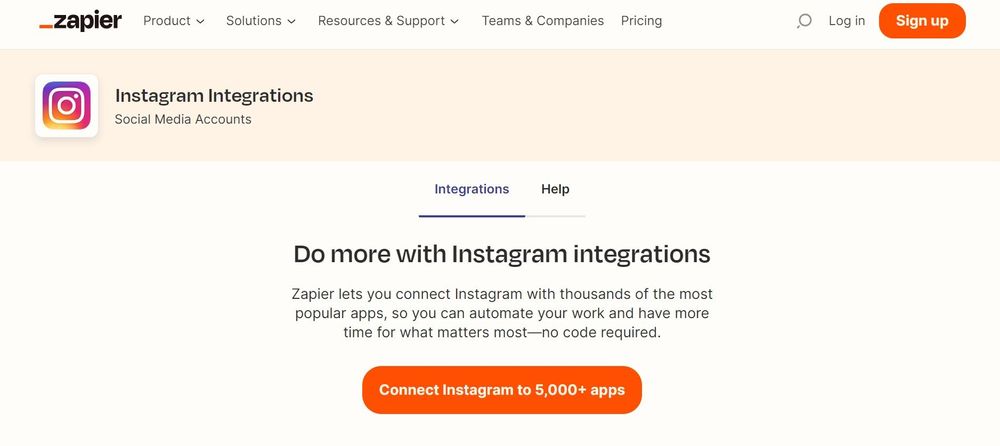 Instagram workflows are widely used in a variety of situations
There are some very popular Instagram integrations with other social media sites. Many people connect their Facebook pages, LinkedIn profiles, and Pinterest boards to Instagram stories to share their new posts immediately.
5 best Instagram integrations for freelancers
Let's start by looking at the most direct social media connections.
1. Post from Instagram photos to Facebook Pages
Your business has a great presence on Instagram; yet, you often fail to share those posts on the Facebook Pages that you administer. The good news is that you can now post all of your Instagram photos to each of your Facebook sites instantly.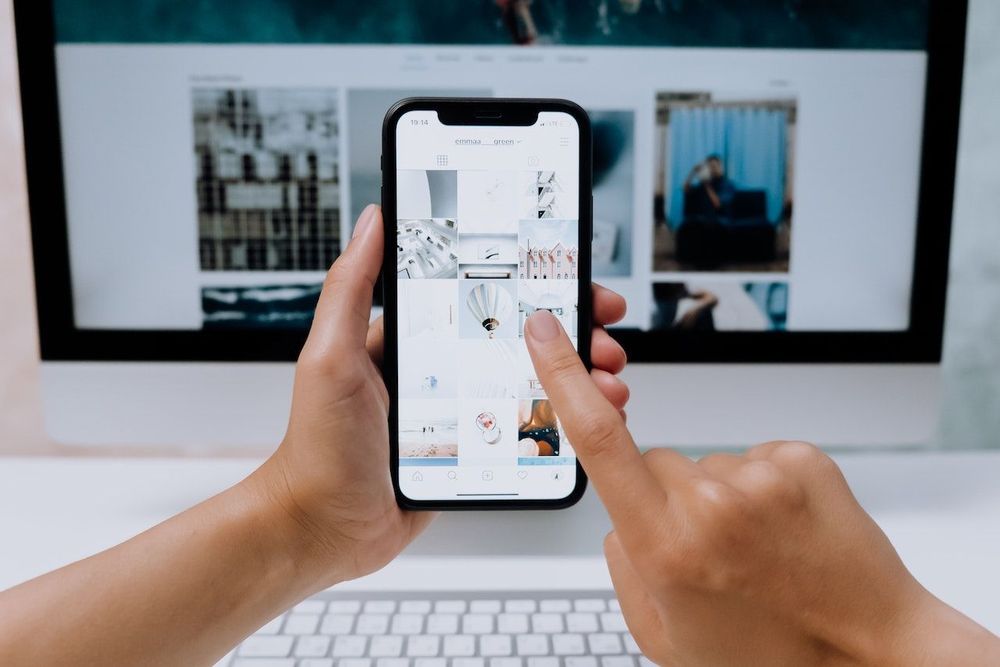 There are two methods to do this: the first is to make use of Instagram's built-in interface with Facebook, which enables you to connect to a single Facebook Page; the second is to make use of Zapier, which enables you to send photos to an unlimited number of Facebook Pages.
Zapier is much better if you manage a few Facebook Pages.
2. Tweet Instagram Stories on Twitter automatically
You put up some great photos on Instagram. Everyone has noticed, except for the people who follow you on Twitter. Why don't you post your pictures on Twitter?
If the only thing keeping you from doing it is the extra work of uploading photos twice, don't worry: you can link Instagram to Twitter so that photos are automatically posted to Twitter. This can be done in two main ways.
The first one is easy to set up and comes from Instagram. You can choose whether or not to send an image to Twitter when you post it to Instagram. The bad thing is that Twitter doesn't show the real photo. Instead of seeing the photo, followers will see a link to it on Instagram.
There is a better way, though: you can use Zapier to link Instagram to Twitter. It takes a little more work to set up, but you just have to do it once for each of your Instagram pictures to appear on Twitter.
3. Connect Instagram to Pinterest for images
Instagram allows users to upload photos to Facebook, Twitter, and Tumblr, as well as a few more sites that most native English speakers have never heard of; however, it does not allow users to upload photos to Pinterest.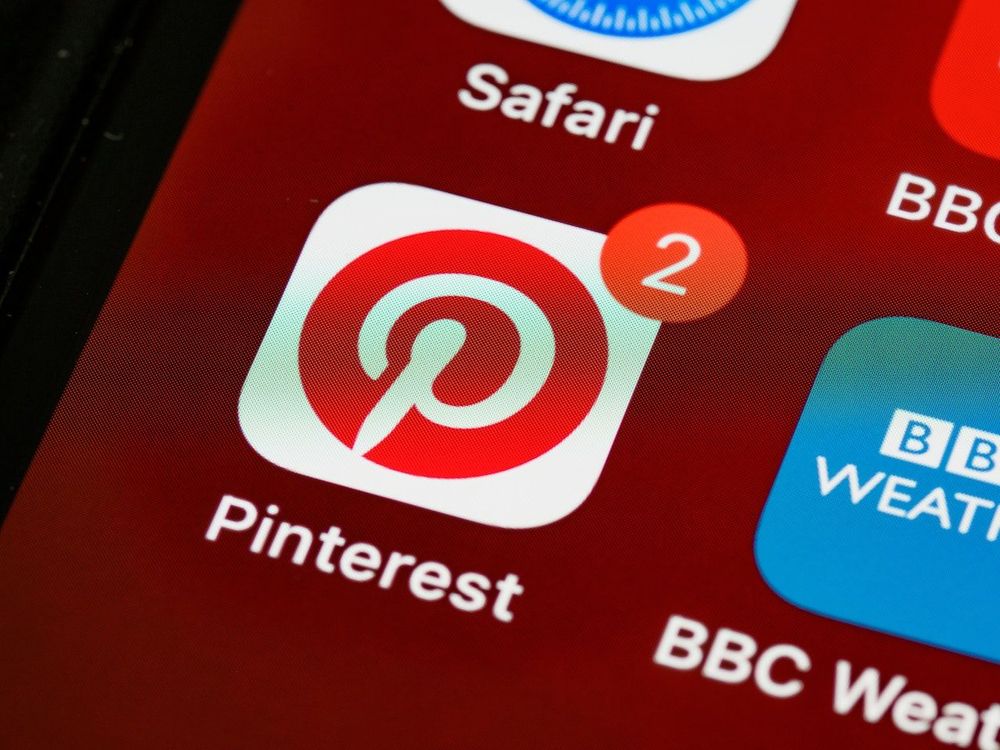 That's a shame, but Zapier may be able to assist. It's an automated tool that helps you cut down on the amount of manual work you have to do between sites like Instagram and Pinterest. You can set up a Zap, which is what they call automatic processes, in a matter of minutes, and it will pin your most recent Instagram photos to a chosen board on Pinterest.
4. Buffer your Instagram photos
Buffer is a common social media posting tool. You can connect it to Zapier to trigger when you add a new Instagram video, post, or story. The new event will create an item in your Buffer to be sent to all your profiles immediately or scheduled to share with your community later.
5. Boost your process with an Instagram and Trello collab
Trello is great for project and task management. You can use a Zapier - Instagram integration to manage your workflow. This would be especially useful if you work with a team for follow-up. The new Instagram videos or images could trigger a new Trello card that sets your whole team in motion.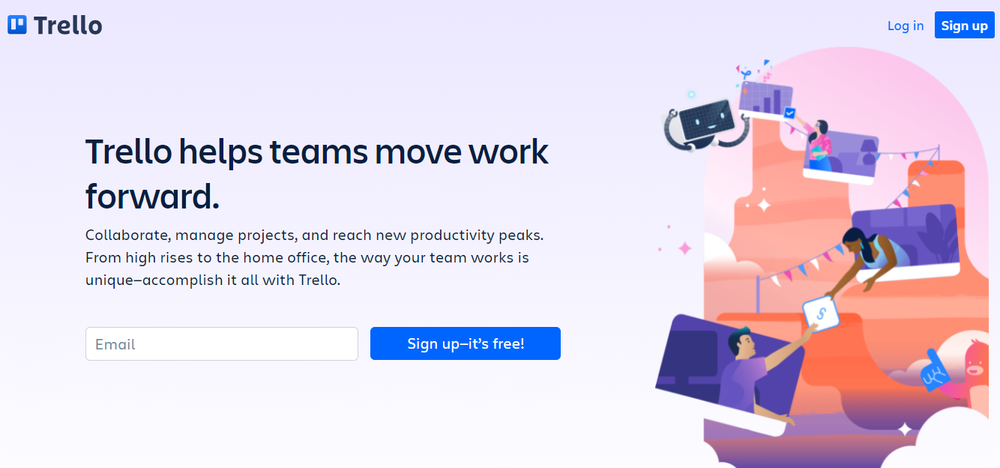 Another app to make freelancing simple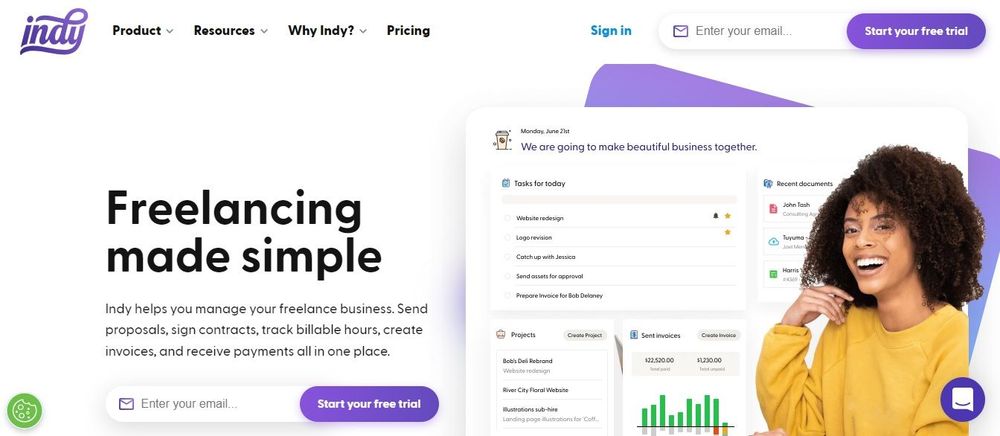 Zapier makes life simpler by using no-code automations to speed up your work. Indy is another app designed to make freelancing simple. Indy brings all the tools freelancers need into a single digital toolkit. From just one place, you can write, send, and track proposals and contracts. You can also manage your tasks and projects, track your billable hours, and create invoices. Now that Indy pairs with Zapier, you can save time by automating the tasks you don't like doing. Get started today for free.