Virtual assistants are skilled, independent workers who provide administrative support to other professionals. In other words, a virtual assistant takes on tasks that don't require face-to-face meetings.
Because VAs can work from home and set their own hours, they're ideal for jobs that aren't desk-based or don't require a lot of face time with your target audience (e.g., an author who needs an editor instead of someone who can meet with clients one-on-one).
Virtual assistants (also known as remote assistants or online assistants) help businesses by completing tasks that don't involve direct client interaction. There are approximately 25,000 virtual assistants currently working worldwide, and that number is increasingly growing as the VA industry is booming.
The average pay for an online personal assistant is around $30,000 a year if you work for a company. However, freelance virtual assistants decide on their own pricing, but it has to be based on previous experience and their skill set. The more valuable your skill set is, the more you can charge - and landing your first client is the goal.
But virtual assisting isn't just website management. It is about building relationships and a professional network. That is the real gold mine in the VA world. Prospective clients need to understand that you will not simply be managing calendars and typing up documents.
An average virtual assistant can bring in a few clients to the table. A great virtual assistant can make small businesses bloom by bringing multiple clients while at the same time cutting down the business expenses. If you are curious about how to become a virtual assistant - keep on reading!
What is a virtual assistant?
Virtual assistants are people who provide specific services for businesses or other professionals remotely.
For example, if you have experience in human resources and a business owner needs assistance every month to help with the payroll, you can work as their virtual assistant. You could also be a VA to other companies, thanks to the remote operations and flexible schedule.
Virtual help is a fast-growing job sector because of the advantages it provides to both individuals and their employers. Companies can save money and time by using virtual assistants instead of full-time staff or doing the work themselves.
In addition, VAs benefit from the freedom and flexibility that come with working from home as freelancers, which typically opens doors for those with less experience.
Being a virtual assistant is much more than working remotely, it is creating your own work and reinventing yourself every day. But can anyone become a virtual assistant?
The answer is yes, as long as you have a service to offer that can be executed in a virtual way and that there is a demand for this job. Some areas that are more common in this model:
Secretary
Administrative assistant
Customer service and relationship
Sales
Financial
Personal assistance
Transcription of documents and videos
Marketing
Real estate
Graphic design
There are still many other task options for those who want to start working as VAs. Let's see the job requirements on how to become a virtual assistant.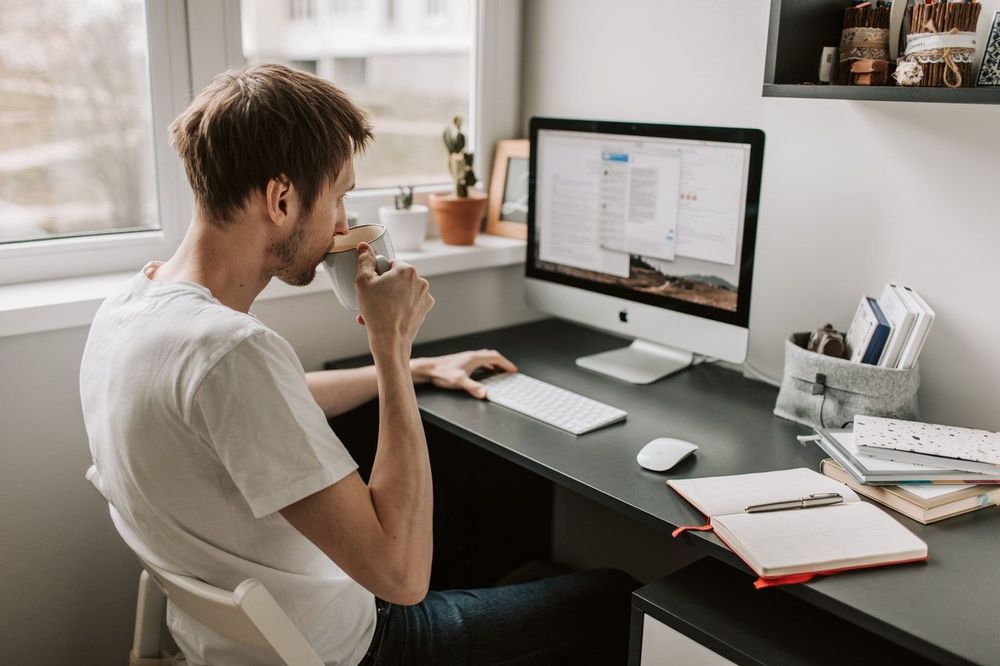 Skills needed to become a virtual assistant
If you've ever questioned how to become a virtual assistant, the first thing you need to do is assess your skills. You'll need to know what you can offer a business—so think about your skills, expertise, and experience.
For example, if you're a writer and editor with a background in marketing, then remote assistant work might suit you well. Also, if you have 10 years of experience as an office manager, then administrative tasks are likely your forte.
What a virtual assistant can do depends on the demands of the customer and the assistant's skill set. Virtual assistant skills (followed by these duties) can include:
Communication
Deal with emails in a timely manner and keep them organized
Respond to and transfer phone calls
Provide customer support, including answering queries
Schedule meetings
Organization
Organize schedules and calendars
Make travel plans
Order supplies
Accounting
Take care of accounting, billing, and bookkeeping duties
Data entry
Set up and keep track of documents
Writing/copywriting
Transcribe documents
Prepare documents such as reports, letters, and statements
Sort out files and papers
Work with spreadsheets
Conduct keyword and/or content research
Proofread and edit written materials
Marketing
Do email marketing
Boost revenue by generating leads
Evaluate new customers and projects
Manage your online presence, including website creation and maintenance
Manage social media accounts and do social media marketing
What makes a good virtual assistant?
A good virtual assistant is someone who (remotely or on-site) takes the stress out of the everyday routines, such as answering phones and ordering more staples, so that the actual job can be done more effectively. Usually, a VA will get a daily, weekly, and monthly to-do list to fulfill.
A great VA knows what to do and doesn't need to be instructed on what to do. If you strive to become a great virtual assistant, you need to recognize how you can help your client and in what capacity every day, week, and month. A great VA takes initiative, so if you notice your client is struggling with something, take on some of the load yourself. You'll have more to do, and they'll rely more heavily on you as a result of this.
For the most part, virtual assistants serve the purpose of alleviating the stress and chaos in your clients' daily lives. Don't wait to be asked to perform certain activities, rather step up and take off some of the workload from their shoulders.
How to become a virtual assistant in seven steps
For those who want to make money by working as a virtual assistant, follow these steps:
Decide which skills you need to develop
The first step to being a virtual assistant is to identify the abilities that you excel at. Even if you have only a few years of experience, a CV that emphasizes your administrative skills will help you land a position.
After defining what you can offer, you could also add (or simply rate them if you do not feel confident enough) other skills, such as production capacity, resilience, empathy with the client, and responsibility with deadlines, among others. Even if you have slight doubts and feel like you have no marketable skills that will attract potential clients, 'fake it till you make it!'
You can develop a few core VA skills and work from there. See where you feel most comfortable while already doing the job, and improve upon them as time goes by!
Obviously, the first skill set needs to be proficiency in computers. Virtual assistants must be proficient in a wide variety of computer systems.
Internet use, email management, and cloud-based communication (such as file sharing, password managers, and teleconferencing) are all essential skills. In addition, it is critical to be proficient in creating documents, files, and spreadsheets.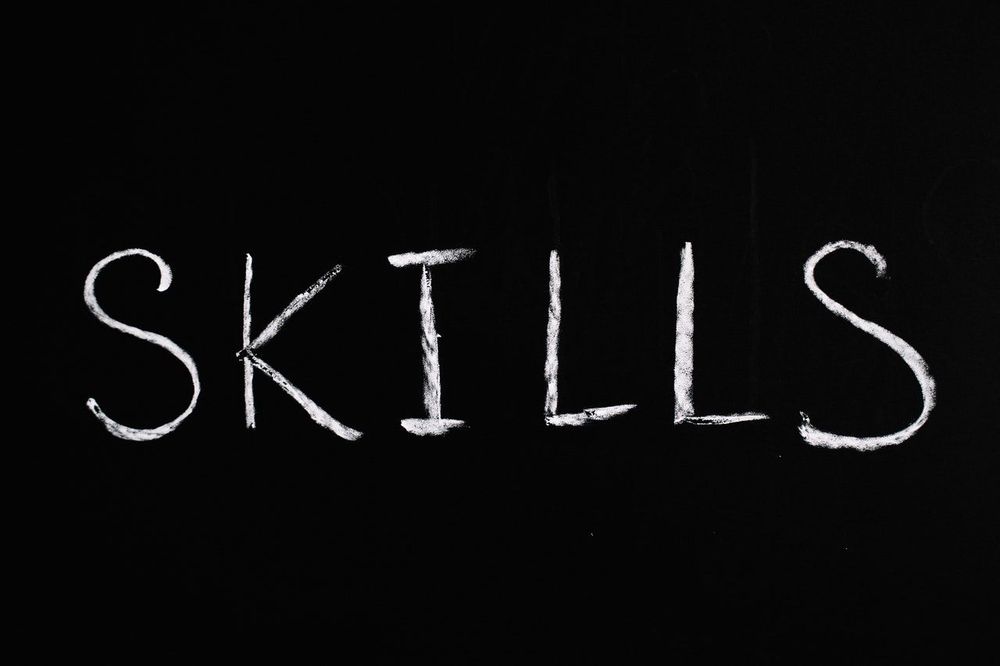 Next, virtual assistants must have excellent verbal and written communication skills in order to interact with customers, accept assignments from clients, and complete a wide range of tasks, including customer service and maintaining records.
As a virtual assistant, you should be able to produce high-quality written work that is free of typos and grammatical errors. You should be able to carry out basic research and type documents with ease.
Lastly, virtual assistants must be proficient at organizing their own duties and managing their own time in order to aid their customers. One of their tasks is managing their clients' time effectively and efficiently, as well. Virtual assistants often work with more clients at the same time.
Determine what services you'll provide and how you'll price them
Finding out what tasks you are capable of and ready to undertake can help you better target potential clients and increase your chances of landing work opportunities. Even if you have just finished a virtual assistant training course, and know exactly what you can do, putting it all on a piece of paper helps you group what virtual assistant services you can offer.
Maybe social media management is your forte, and you need to push it to the top and lead with it when getting your first clients.
It is important to establish your fees. While some virtual assistants charge by the hour, day, or week, others are compensated on a task basis.
Another smart tactic is to offer different prices for your services as a bundle. When giving bundle options on your services, three is the golden number. There's enough variety to keep your clients interested, but not so many that they get lost in the sea of options.
That way, clients can choose from a variety of solutions depending on their budget and demands.
Keep in mind that your income will have to be reduced by the taxes you pay yourself, so remember to budget for the self-employment tax. Set up a separate savings account for this purpose so that you are prepared to make your tax payments on time.
Think about what you want your net income to be when pricing your services, which is your take-home pay after taxes.
Build a portfolio
Construct a portfolio of customer reviews and samples of your work by asking for feedback from your clients as you build your virtual assistant experience. It's a good idea to put together an online portfolio to show to potential clients and employers what you can do.
Create a resume that is targeted toward a certain type of employer or career role. Your contact information, professional profile, employment history, and education should all be included on your resume, as well as any relevant certifications or licenses.
Determine which of your abilities matches those listed in the job description. Or, if you have any specialized service skills you believe make you a strong candidate, include that too. Consider categorizing the talents into hard, soft, and self-taught categories.
References and testimonials from satisfied customers can also be included in your resume to illustrate your expertise and talents. At the very least, include three to five people who can speak highly of your work.
Don't forget to offer examples that show your abilities. Include a wide range of writing examples, project summaries, and reports, in your resume. If you lack professional experience, try citing work from your school, club, or volunteer initiatives as examples of your work.
If you have access to any feedback, include it with your examples. For example, if you achieved an outstanding grade or were promoted after completing an assignment, include a ‌synopsis.
Consider concentrating on one area of expertise
By focusing on a certain market, virtual assistants may earn more money and retain more clients. Consider becoming an expert in a certain field by learning new skills and promoting yourself as an expert in that area.
Investing in becoming a specialist rather than a generalist will save you time and money in the long run, and it will keep you from becoming overwhelmed with possibilities.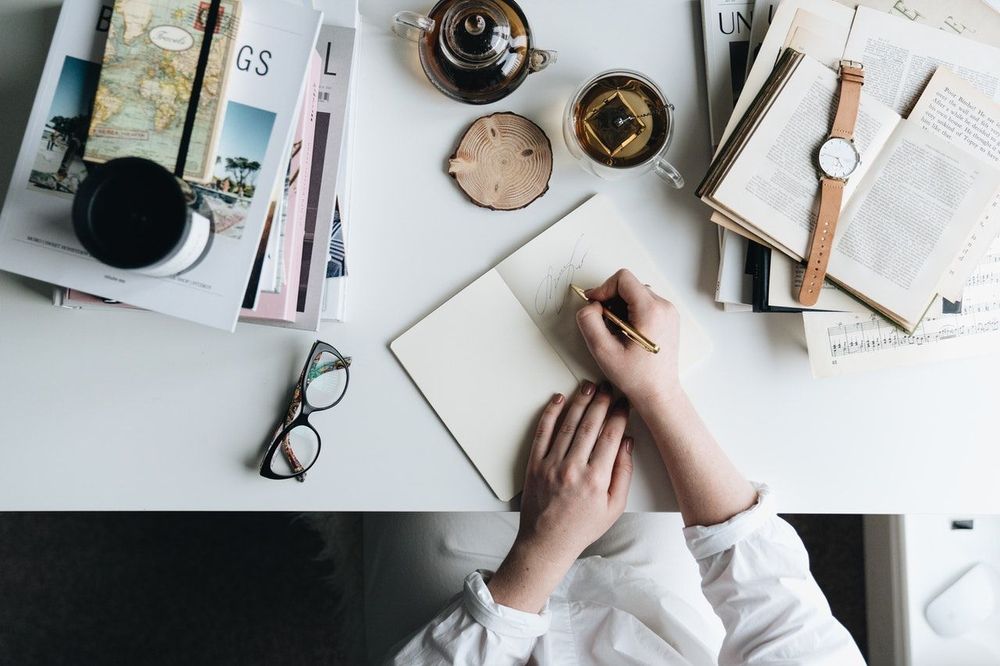 You might start with three to five services and see how you do. Examples of the services to provide include:
Social media management
Web design & copywriting
E-commerce store administration
Bookkeeping
Define the job niche
After an analysis of what you can bring to the table, it is time to look at the market.
Assuming you can sell the customer relationship service; this niche, by itself, is quite broad. In order to carry out the next steps - and close deals with customers - it is necessary to define a scope.
Small business owners may not have the knowledge of social media platforms, and so they need you. Virtual assistants work on promoting local businesses, too.
Write ‌which functions you will ‌perform and which ones you will not. And why is that important? Because it is much easier to find potential customers and establish yourself as an expert when you are focused on a specific group, as previously mentioned. If you excel at managing social media, then your marketing skills are what you need to be selling.
As an expert, you will ‌charge higher rates and attract better customers.
Define your ideal customer
When you're trying to find virtual assistant jobs, it helps with defining your ideal customer. Now that you know what you can sell and what activities are within your scope of work, you still need to understand who needs this service the most. The ideal is to start by choosing some prospective occupations as your ideal customers.
The question that you should ask is, "who needs help with the tasks I can do?" This step is very important so that you can design appropriate and assertive communication to prospective customers, which will increase the value of your work.
Market yourself
Your success as a virtual assistant is directly related to your ability to sell your products and services. Be more visible online by using social media and your professional accounts. Having your own website is a great way to show off your abilities and portfolio to potential employers. Build contacts and network as you get more work.
What you need to do to market yourself is to create a website and a presence on social media. Other business owners will ‌find you more easily if you properly market yourself.
Virtual assistant websites and social media profiles may be quite valuable to your business, even though some people argue ‌they aren't required.
Having a website makes you appear more professional, and it's a fantastic way to show off your company's products and services to the public. It's also possible to post your bundles and prices and let potential customers discover you! WordPress and website design skills may be helpful.
One of the most effective strategies to promote your company is through social media networks. You may look for clients and build up company accounts on Facebook, Pinterest, and Instagram, which are strong platforms, all for free.
Social media virtual assistants might use this opportunity to show off their abilities.
What tools do I need as a virtual assistant?
Depending on the sort of job and the number of projects you take, you may require extra computers, monitors, or phones. A virtual assistant may need a headset, dedicated landlines, and a 3-in-1 printer, scanner, and copier.
In order to run a virtual assistant business online, you'll need a reliable computer as one of your most important tools. For tools like Zoom and Skype, you'll want a PC with enough processing power, so that it can use them without glitching.
For a work-from-home position, you'll also need a reliable internet connection. Steady internet access is a prerequisite for every virtual assistant.
You might benefit from using multiple monitors, especially if you work with many tabs at once. It is easier to jump from screen to screen and have everything spread out in front of you than to click on the one monitor and try to find the tab you were previously using.
Google Workspace, Slack, and Trello are just a few of the ‌tools you may use as a virtual assistant. These programs assist in communication with clients, task management, and more. Many platforms include a free version that you may use to save money on startup fees.
Find clients and build a network
You'll need to look for clients as soon as your own virtual assistant business is established. Finding your first customer might be intimidating, but with practice, it becomes less difficult. Discovering potential customers is a critical skill for anybody aspiring to work as a virtual assistant.
Your own social media accounts are a good place to start. Begin a social media campaign to spread the word about your new website and social media profiles. You'd be amazed by the number of people in your circle of friends and family who could use what you offer.
You can also find potential clients by contacting local small companies.
Or, you could try cold-emailing as a method for acquiring new clients. The practice of "cold emailing" is when you email a business introducing yourself and requesting a meeting.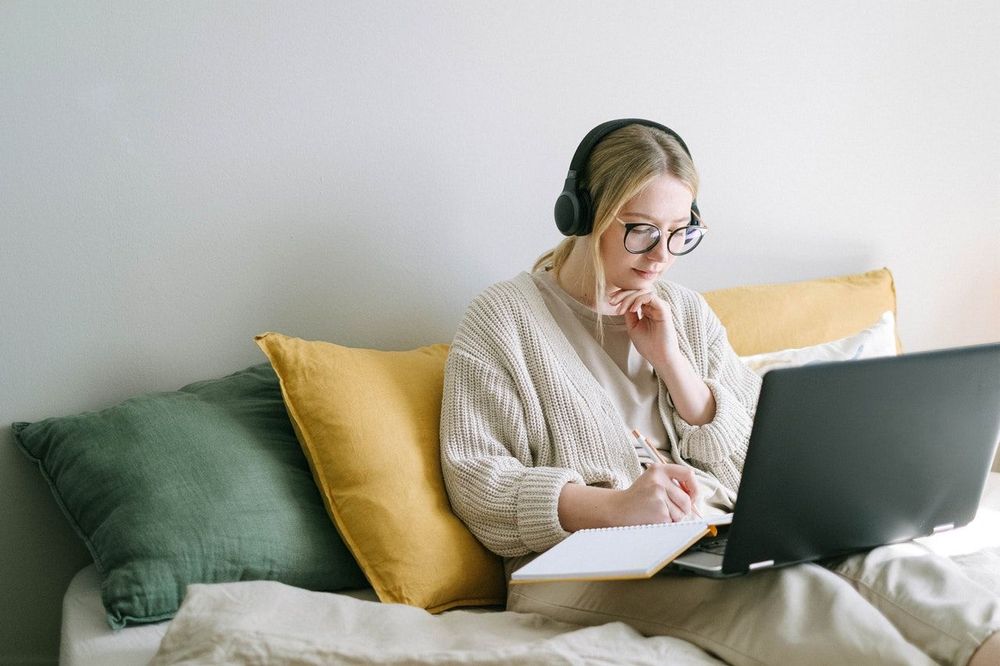 There are plenty of websites where you can find freelance virtual assistant work. You can check out the best websites for freelance jobs that will help you find work easier.
However, try not to limit your search to general virtual assistant work. The market can be very competitive, and narrowing your search might mean you miss out on great opportunities.
Instead, find out your most valuable skill set and search for jobs that are mainly looking for that. Anyone can call themselves a virtual assistant, but if you reach out and say how confident and experienced you are regarding the skill and service they need, you will certainly allow more doors to open.
Do virtual assistants make a good living?
Let's get straight to the point. A job we like is great, but having a job that also pays the bills is even better! The question is, how much money do virtual assistants really bring home each month?
The virtual assistant salary varies widely, based on their ‌expertize, years of experience, the sector they work in, and their particular customer.
The pay for VA services ranges anywhere from $21,000 to $56,000 per year, with the typical yearly salary at $36,272.
Virtual assistant positions earn anywhere from $10 to $60 an hour, depending on your skill level and whether you work for a corporation or as a freelancer.
Many virtual assistants choose to work for online businesses, as the virtual assistant industry can be tough. You will earn less money working for an online business than you will if you decide to work for yourself. Having your own VA business means you get to price your own services.
But it might be difficult to get that first client initially. So keep that in mind when you begin your new job.
Depending on your financial situation, you may wish to work only part-time while maintaining a full-time job until you establish some steady cash flow. Also, if you are going to be working as a freelancer, you might have to lose all the benefits of working for a company, such as paid vacation.
Conclusion
If you've ever wondered how to become a virtual assistant, you're in the right place! Find out everything you need to know about becoming a virtual assistant and having your own business by reading our ultimate guide. If you have the skills, the ambition, and the desire to work from home, then this just might be the job for you.
To put all this into practice, however, you may need further support. Here on Indy, you will find a lot of content that can help you explore the remote work world.