When you're considering remote jobs you can do from home, freelance writing is a perfect choice. You don't need extensive experience to break into the industry. And as a writer, you can work from anywhere. Becoming a freelance copywriter is the perfect option if you want to embark on the digital nomad lifestyle.
Looking for a copywriting job online is simple. There are many dedicated freelance websites, and you can use traditional hiring websites to look for job postings. For instance, small start-ups often take on freelance writers to work on ad-hoc quality content for their blogs and websites, so they don't have to pay for a regular staff member.
However, as having a freelance writing business is so popular, it's also highly competitive. So how will you stand out among other freelancers when submitting proposals to prospective clients?
This article will explain everything you need to know about becoming a freelance copywriter. We'll tell you where to find the best copywriter jobs and how to stand out from the rest of your competition to attract clients.
Source: The Balance Careers
Do I need qualifications and experience to work as a freelance copywriter?
Writing is one industry where it's not necessary to have a bachelor's degree to show you're good at it. What will make you stand out is your writing skills. If you can prove to potential clients that you are a good writer, that's all you need to stand out from the competition. Your writing should flow easily, have structure, and be free of grammatical or spelling errors. You should be creative with your copy.
Experience will always be beneficial when you're looking for freelance jobs in writing. The lucky thing about copywriting is that you can easily create your own blogs to give you that experience. If you're planning on starting a career in writing but have no actual copywriting experience, set yourself up with a blog online and start writing blogs in the niche you want to break into.
You can also write articles on Medium, a popular blogging platform where anyone can write and get paid for the number of views they get from registered Medium accounts. It's an excellent tool for getting some content behind your name.
Popular degrees that can help support a career in writing include Journalism, Communications, Media Studies, and English Literature, but they aren't essential for getting into the industry. If you're planning on studying for a bachelor's degree, you can do freelance writing to help support you through college and build up experience.
Skills you need for freelance writing
There's more to being a freelance writer than just writing, though. Yes, the top quality you need is excellent writing skills. That covers spelling, grammar, sentence structure, tone and style, and writing clean copy quickly. But it would help if you had a lot more too.
Successful freelance writers must also be excellent researchers, delving into each topic they write about and becoming experts on the subject. They also need to be able to skim other content quickly, picking out relevant pieces of information. Your attention to detail should be exemplary, and you must be comfortable working on your own initiative and meeting deadlines.
No client wants a writer who can't meet a deadline.
Freelance writers must also be willing to accept criticism to learn and grow during their careers. When editors come in and request changes, you must accept them gracefully. At the end of the day, your copy has to meet the client's specifications. Along the same vein, you'll experience your fair share of rejection. So you need to be resilient, pick yourself up, and move on.
How much can I earn as a freelance writer?
According to Upwork, one of the most prominent freelancing job boards, freelance writers have an average salary of $42,000. It depends on your skill level and also your niche. Writers who complete complicated white papers full of technical information can command a higher rate than someone who writes travel blogs. That shouldn't dissuade you if you're hoping to get into travel writing. White papers require lots of research and dedication to complete the project. One isn't better than the other. They're just different niches.
You'll have to work for a lower rate when you're just beginning your copywriting career. But as you develop and grow, you can increase these. People tend to charge a certain amount of cents per word. Depending on the client and project, it can be anything from 1c per word to 50c per word.
It's up to you to decide what you want to charge, but don't go below your worth. Don't be disheartened when you see a successful copywriter earning significantly more than you. With time, commitment, and dedication, you'll get more experience writing and be able to command higher rates.
Source: Acadium
Online jobs for copywriters
Freelance writing online is a competitive industry, but there are plenty of opportunities out there. When working as a copywriter, you can work across multiple niches or stick to one. Getting paid to write is a beautiful thing, but it can get boring if you don't enjoy the topics you're writing about. If you're starting your career, we'd recommend trying a few things to see what you like best.
We've broken down some of the most popular online writing jobs you'll come across when you're looking. It'll help you better understand what businesses need and help you create content to land your first job.
Content writing
Whenever you go online and read an article about history, fashion, or entertainment, you're reading content someone else has written. It helps drive traffic to a website and is a vital part of any digital marketing strategy. Content writers create engaging and clickable content in the hope that readers will browse the site further and, in the case of e-commerce, potentially make a purchase.
Another way of generating revenue from content writing is paid search ad copy, where the page has advertisements that companies pay the website to display to their readers. Some content writers will also write advertising copy.
Social media writer
Social media copy is another form of digital marketing focusing on social media. Freelance copywriters create social media posts, combining video content, pictures, and captions. This content has to be concise, snappy, and engaging. It usually aims to get higher engagement levels, more followers, or direct people to the website to sell products or generate ad revenue. Social media writers must write compelling pieces as briefly as possible.
Marketing copywriter
Marketing copywriters create content for the web, primarily for other businesses. It's their job to ensure their content is persuasive and that it convinces customers to buy a product or service. This makes up the bulk of marketing material.
It could include creating content for email marketing or an SMS campaign, and it could also involve writing landing pages or reviewing products and services. Companies will also pay for off-site and on-site blog pieces to advertise a specific product or service to attract more customers.
Professional copywriter
Other copywriting projects can include:
Writing landing pages for companies on their websites.
Creating instructional how-to articles.
Writing product descriptions.
Hiring a freelance copywriter to complete a few landing pages a month for a small company is much more sensible than hiring a part-time writer in-house. The freelancer can produce the copy quickly, saving time and money in the recruitment process. They only have to pay for the work they need. Large companies can afford their own writers as part of the marketing team, or they might outsource to an agency.
Source: Bowwe
Where to find a freelance writer job online
Freelance writing jobs are popular, which means there are plenty of places to find them online. When you're considering freelancing in copywriting, the first thing you want to do is start looking for jobs. There are plenty, and they change every day.
Let's look at all the places you can find freelance copywriting jobs advertised online.
Freelance job boards
There are several freelance job boards online where you'll find various remote jobs. When working as a copywriter, you don't just have to work for a company in your country. The beauty of a writing job is that you can be anywhere in the world, writing for a company anywhere in the world.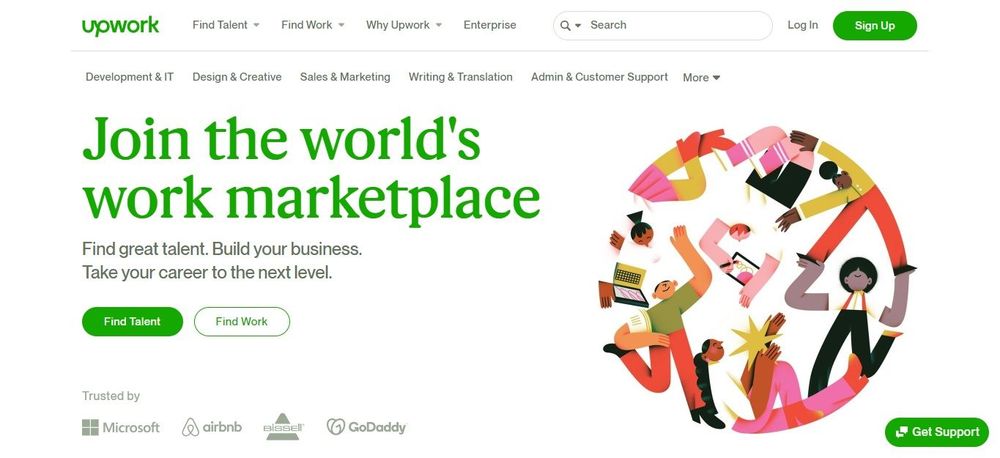 Job boards like Upwork, the most popular place to find freelance jobs, also allow you to manage payments with your clients so you don't have to worry about invoicing and can focus more on writing online copy. On Upwork, you create a profile and then get to browse job postings in your desired field. There's a vast amount of projects posted daily, ranging from beginner to expert. So you can filter through and submit proposals for the ones most related to your skill and niche.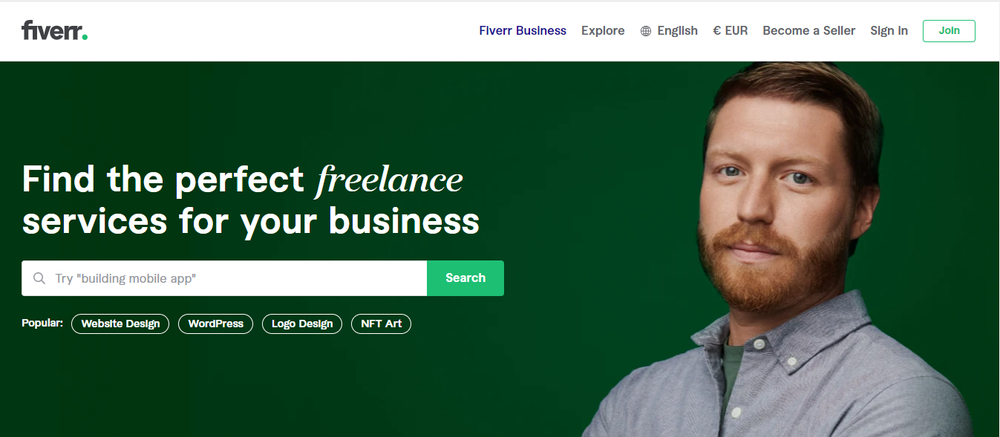 Other job websites like Fiverr let you create a gig and have prospective clients come to you to discuss rates and submit orders. It's worth setting one up, but be patient as it can take a while for your first job to come through.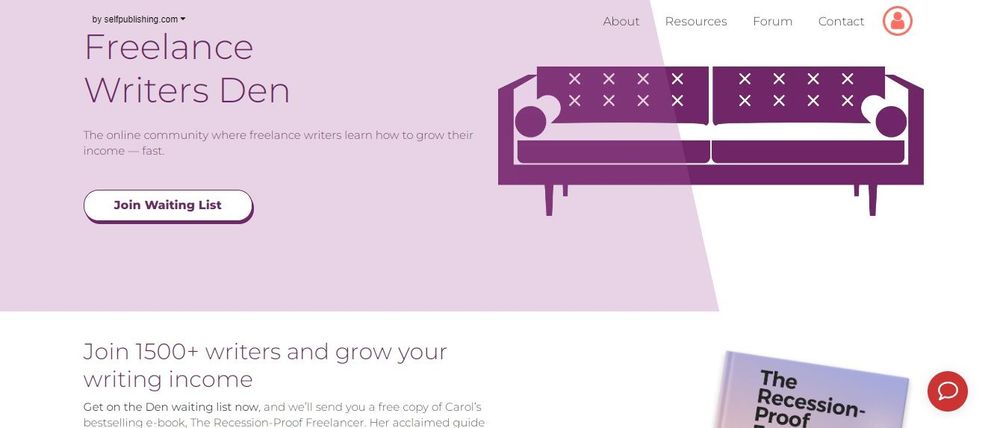 For writing, you can also check out the Freelance Writers Den, an online community you can subscribe to for $40 a month that gives you access to various remote jobs online copywriting. There's also ProBlogger, another freelance job board filled with projects to apply for.
Traditional hiring websites
It doesn't just have to be dedicated freelance websites you look for jobs on. Plenty of companies will advertise freelance remote jobs on regular job websites too. When typing into the search bar, ensure you put 'freelance writer' and carefully read the job description.
You can check these regularly. It might not be as busy as other sites like Upwork and ProBlogger, but it's worth checking to try and reach out to prospective clients.
Creative staffing agencies
Being attached to advertising and digital marketing agencies is an excellent way to get reliable work as a writer. They handle the hard part of sourcing clients and send you a steady stream of work. Naturally, this can still be in peaks and troughs, depending on the type of agency you work for. As a freelance copywriter, you could be attached to several digital marketing agencies or staffing agencies to keep your schedule busy.
You'll see them advertising for writers on dedicated freelance job boards, or you can look them up and submit a proposal directly to them to see if they're interested. The worst they can do is say no!
Work for other writers
Other writers who command high and expensive rates often outsource their work to a cheaper freelance copywriter. This can be an excellent tool when you're starting to build on experience. But you must accept that everything you write will be ghostwritten under that other writer's name.
Sometimes, prolific writers set up their own freelance writing businesses. They'll have a team of writers working cheaply underneath them and sell it to clients as their work. You can consider it once you've been working as a freelance copywriter for some time and can command a high salary. Then you only have to edit other people's copy and tailor it to your needs.
In the meantime, picking up work for other writers is quite common, and you'll see plenty of job postings where people advertise these types of copywriter jobs.
Source: AWAI
Landing a job as a freelance copywriter
There are various steps to being successful as a professional copywriter online. Many other freelancers are looking to get the same jobs as you. Every application you submit should be directly related to the job description, so read them carefully. It's essential to highlight to clients your value and what makes you unique.
Tailor your samples for every proposal you submit. If you're offering samples alongside your proposal (and you should be, even if they are pieces you wrote on your blog), try to make them relevant to the job description. If it's a gaming website, don't submit a history article, for example. This will get easier the longer you work as a freelance copywriter because you'll have more samples to choose from.
Choose your niche
We've touched on this already. There are so many topics to write about that you don't want to spread yourself too thin and cover it all. Instead, think about issues you feel passionate about and choose a niche. When producing copy, you want to be interested in the topic you're writing about.
There are lots of niches out there. You could get into business writing and create engaging landing pages for companies. Endless brands out there need a freelance copywriter to support them with their company websites. You could also write travel and history blogs for online publications or gaming reviews for gamer blogs. The opportunities are endless.
Build a portfolio
With writing, your portfolio is a crucial element in landing jobs. As soon as you've got something published on the internet, especially if it's under your name, you're in a better position than people who don't. That's why creating your own blog is sensible to get some pieces out there and practice.
Writing is like a muscle. You have to exercise it to improve. If you haven't got any experience, that's okay. Just start practicing. Write essays and articles on topics you like. If you read something online and think you can do it better, write it!
Look for clients
There are lots of ways to look for clients as a freelance writer. First, you can use all the websites and freelancer boards mentioned above to apply for online writing jobs. But there are other ways to source clients too.
You can look in your local area, identify potential clients from their websites, and send cold emails to them with your proposals. You might not always hear back, but getting one response is better than nothing. Cold pitching is quite common with freelance writing.
If you want to write for online publications and have some experience, you can submit your ideas to them with samples.
Write proposals
This is the part where you get clients interested in you. Copywriter jobs are competitive, so you need to make sure you stand out from the crowd. A client could receive over a hundred proposals for every job they post. Your proposals should be a snapshot of your relevant experience, which could cover any educational background and any companies you've worked for in writing or jobs where you could get some writing experience.
For example, did you write a newsletter? Conduct an email campaign? All of that could be an experience to put in your proposal.
You can also use a proposal tool to help add some extra oomph to any job application. Indy has a range of proposal templates that allow you to create professional proposals using your logo and branding. Adding color and structure can make your proposals memorable for prospective clients.
Using the efficient proposal tool on Indy, you can also track and monitor the status of your proposal. So you'll be able to see who has opened them, and which ones have been successful or not. This could be especially useful when you're cold pitching to clients and sending cold emails to an inbox. You'll be able to see which have been opened.
To finish off
If you're looking for remote jobs that can be flexible and give you the freedom to pick your own hours, then freelance copywriting is a perfect choice. Even if you don't have any experience in copywriting, you shouldn't let that put you off finding an online copywriting job. You can write your unique blogs and articles and publish them on your own website to get your name out there.
Freelance copywriting jobs are advertised in several places online, including dedicated freelance job boards and traditional hiring websites. But you can also send cold pitches to prospective clients.
The key is having an incredible proposal that makes you stand out among other freelancers. You can do this by using a proposal management tool that helps you create professional proposals from templates, giving them an extra finesse.
You can also use the proposal management tool to monitor your proposal's status, which will be an extra benefit when you're cold emailing potential clients and don't know whether they've opened the email or read it yet. It puts you ahead of the competition and will help you land more jobs.
Remember to include relevant samples in your proposals and ensure you have provided clients with an outline of your experience and career, demonstrating why you're the ideal candidate for the position.
A content writer or a copywriter creates almost everything you read on the internet. Even this! So why not you?