As the innovation boom reshapes the modern workplace, coworking spaces sweep Boston's professionals off their collective feet. The city is bursting at the seams with bright minds and big dreams. But even the most brilliant creatives and ambitious entrepreneurs need a suitable space to put down roots and watch their visions grow.
With options from shared desks and private offices to monthly memberships and day passes, the city's community spaces offer all the productivity-boosting essentials at different prices.
The city fairly teems with coworking contenders, so sorting out the best ones could be puzzling. But fear not! We at Indy have rounded up the finest spaces fueling Beantown's workplace revolution.
Coworking spaces in Boston: Top 12 picks
Most of the coworking spaces on this list offer business support, networking opportunities, and resources to break down barriers for your business. Here are the places that have been turning heads and taking names.
1. WeWork
In just six years, WeWork has exploded onto Boston's coworking scene and into its entrepreneurial hearts. The start-up has become the city's hottest office tenant, with multiple branches in different venues. You can get your creative flow on any location that inspires you the most.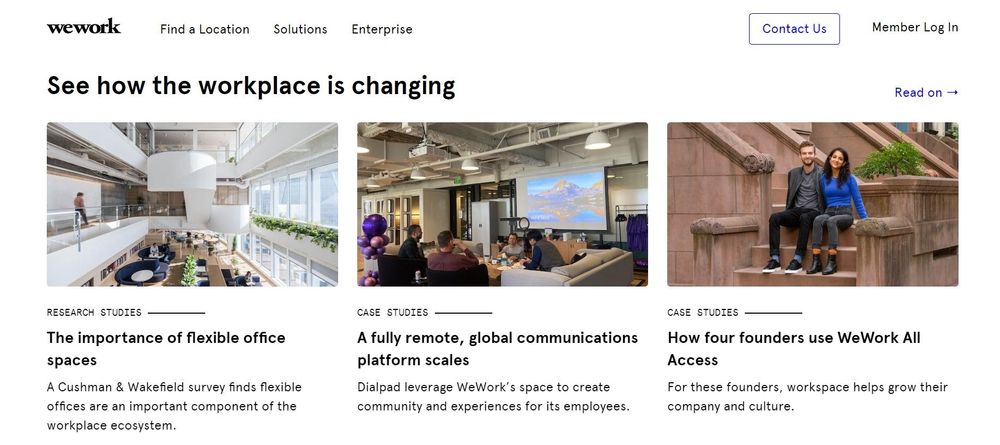 At WeWork, productivity is more than just a buzzword. It provides uber-social community vibes with flexible, spacious offices and all necessary amenities. Essential work fuels from coffee on tap to high-speed Wi-Fi.
Whether you're a lone ranger or pack leader, WeWork's perks will keep your team firing on all cylinders. So, ditch the home office and unleash your inner innovator where Boston's top talents get down to business.
Key Amenities
High-speed internet connection
Phone booth
Meeting space
Onsite staff
Cleaning service
Professional and social events
Pricing
$840/month for private office
$470/month for a dedicated desk
$370/month for a hot desk membership
Location
711 Atlantic Ave 6th floor, Boston, MA 02111, United States.
33 Arch St, Boston, MA 02110, United States.
200 Portland St, Boston, MA 02114, United States.
51 Melcher St, Boston, MA 02210, United States.
One Seaport Square, 77 Sleeper St, Boston, MA 02210, United States.
2. Workbar
For Boston's hustlers and creatives, the daily grind is about more than just the bottom line; it's about well-being, community, and office space to fuel your fire. Enter Workbar, the coworking pioneer bringing fresh air into the city's workspace culture.
As Boston's first WELL-certified coworking place, Workbar is where productivity meets wellness. Across two downtown branches, their spaces serve a menu of feel-good essentials and enriching networking. Bonding with your fellow members is all part of the Workbar experience.
And the office spaces? Workbar keeps things energetic and distraction-free. You will get reliable internet speed, AV and IT support, phone booths, and video instruments. The rooms are so sun-drenched and library-quiet that you won't believe you're still in the heart of the city.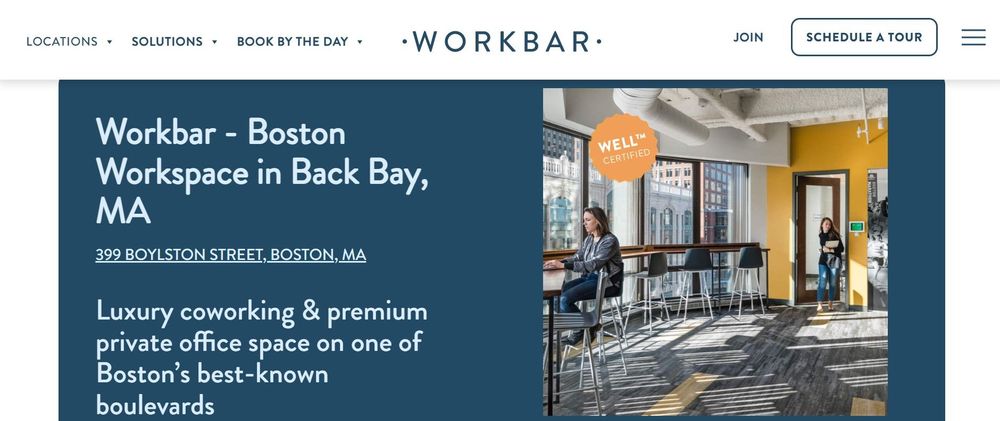 Key Amenities
No noise areas
Wellness rooms
Meeting and conference rooms
Event spaces
Onsite AV and IT support
Nursing room
Collaboration whiteboard areas
Walk-in phone booths
Video equipment
Pricing
$699/month for a dedicated desk
$399/month for private workspace
$249/month for team coworking space
$199/month for hybrid solutions
Location
399 Boylston St f6, Boston, MA 02116, United States
24 School St, 2nd floor, Boston, MA 02108, United States
3. The Food Loft
Boston's food scene is cooking up a storm, and The Food Loft serves up the coworking space to match. The place is committed to growing a successful business from scratch for food media, food tech, and food businesses. It's a space with strong networks of like-minded organizations.
Nestled in the city's heart, The Food Loft delivers an atmosphere as vibrant as its members. You can share a desk, spread out in the ergonomic seating options, or upgrade to your own semi-private or private office.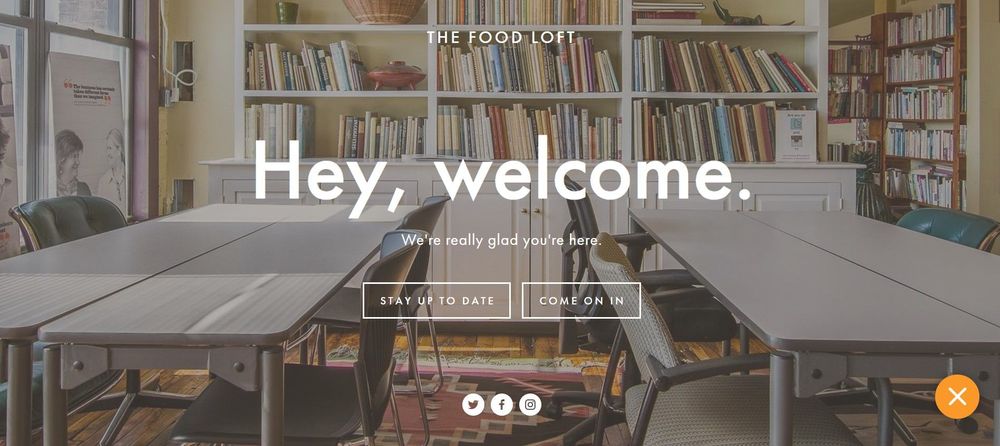 Community is also on the menu, with can't-miss events and mentors eager to listen to your concept. The place serves foodpreneurs a space to rise.
Key Amenities
A spacious kitchen
24 hours access
Fast Wi-Fi connection
Private conference rooms
Scanners and printers
Free tea, coffee, and snacks
Pricing
$550/month for a semi-private office
$150/month for shared desks
$7.50/day for day passes
Location
535 Albany St, Floor 5, Boston, MA 02118, United States
4. Idea Space
When creativity is the name of the game, the community is vital. Idea Space gets it—this coworking pioneer provides shared office space and an all-star support system for Boston's brightest minds.
Under Idea Space's artfully designed roof, ambition meets motivation daily. Celebrate wins together in spaces as seamlessly suited for individual and team success. You can spark new synergies at networking events and member meetups.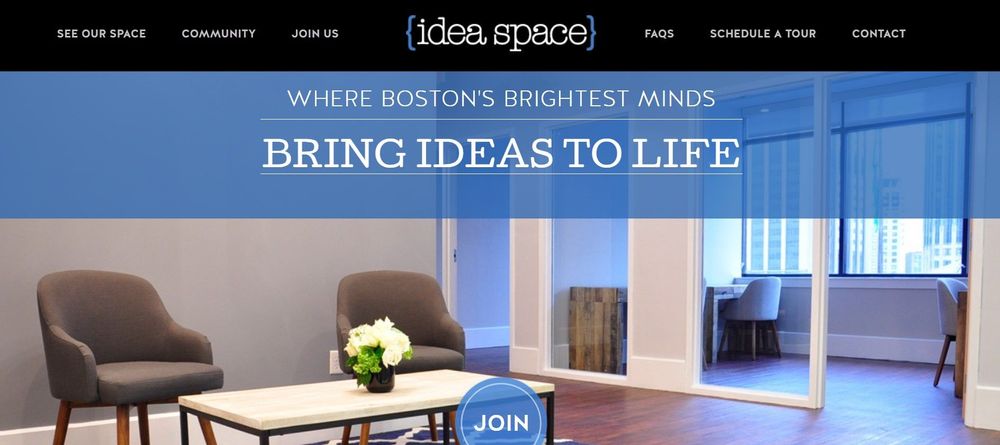 Choose your own Idea Space adventure for rents as flexible as your workflow. Scale from virtual membership and drop-in meeting rooms to dedicated desks and private offices. There are various covetable member perks to boost your productivity.
The collaborative space is engineered to make your creative sparks fly. At Idea Space, the only limit is your imagination.
Key Amenities
Full-furnished office space
Reception services
Networking events
Member discounts and referral program
Equipped meeting spaces
Pricing
$500/month for private office space
$350/month for dedicated desks
Location
867 Boylston St, 5th floor, Boston, MA 02116, United States
5. Cambridge Innovation Center (CIC)
When industry pioneers want to accelerate innovation, they go to Cambridge Innovation Center. This coworking OG has fueled start-ups, enterprises, and world-shakers for over 20 years. When many now-popular coworking spaces were still a concept, CIC was already home to the likes of HubSpot, Google, Amazon, Adobe, and more.
CIC's secret to coworking longevity? A feelings-first approach to office space. Members choose their adventure, from team tables to private offices and everything in between. As for essentials, just bring your big ideas—CIC handles the rest, from zippy Wi-Fi and conference rooms to office admin and events.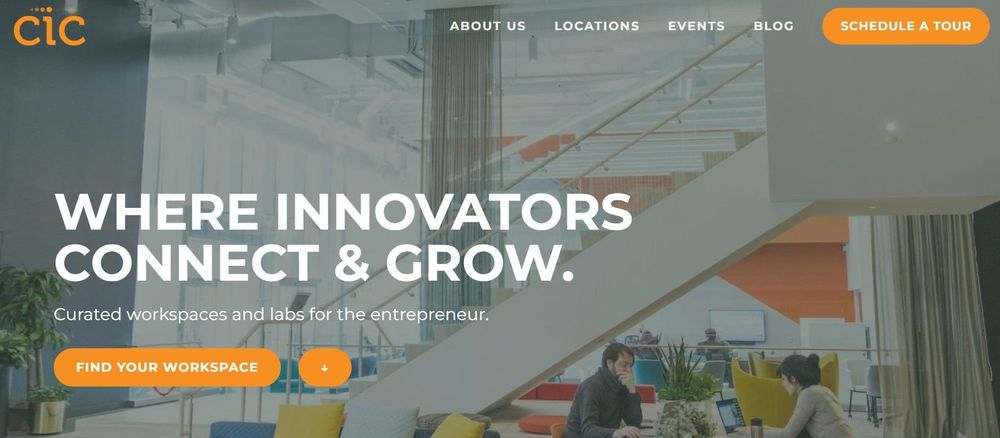 Over 10,000 big names and innovators share the networking and expertise at CIC. The can-do community sparks progress in everyone. This is coworking with serious street credibility.
Key Amenities
Internet service
Conference rooms
Kitchen
Concierge services
Operational and technical supports
Networking event
Pricing
Around $900/month for dedicated desks
$385/month for coworking spaces
Location
50 Milk St, 16th floor, Boston, MA 02109, United States
6. Fields Corner Business Lab
Great things grow in communities. For the small businesses, entrepreneurs, and change-makers planting roots in Boston, Fields Corner Business Lab offers everyone a place to thrive.
Whatever your workstyle, FCCBL has a space to suit. Choose between drop-in desks for virtual office nomads, dedicated desks for nine-to-fivers, or private offices for meet-and-greets—all with 24/7 access to keep workflow on your schedule.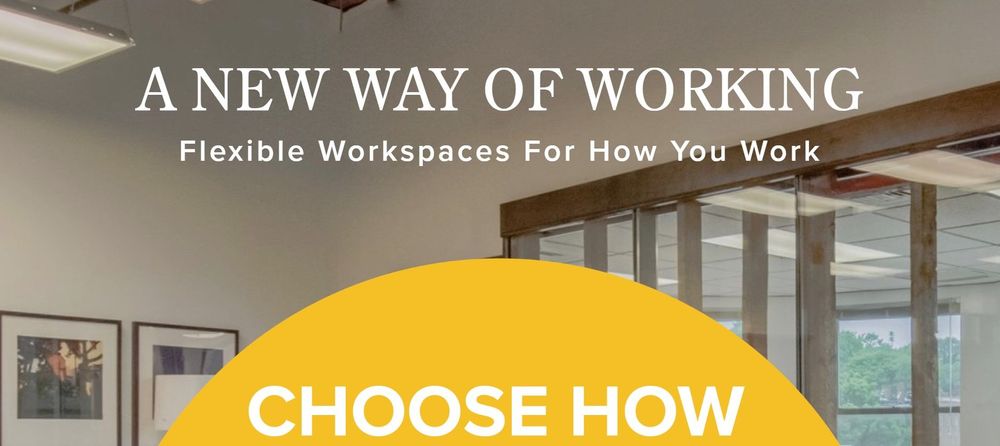 Essentials are also covered here, from speedy Wi-Fi and a community printer to a kitchen and coffee on tap for refueling moments. Events and networking complete the value-add at this coworking space.
There is no doubt that great things are growing at Fields Corner Business Lab, and your business could be the next.
Key Amenities
Unlimited free coffee and snacks
Kitchen
Directory
Mailing address
250 B/W printer
High-speed Wi-Fi
Conference rooms
Pricing
$600/month for private offices
$325/month for dedicated workstations
$200/month for a full-time, flexible workspace
$125/month for a part-time, flexible workspace
Location
1452 Dorchester Ave, 4th floor, Dorchester, MA 02122, United States
7. Industrious Coworking Space
When your business is going places, you need a dynamic workspace to keep it on the rise. Industrious can give you that much-needed boost.
The company has outlets in seven prime locations across the city. All of them are premium spaces loaded with perks and services to keep you working with full energy. All the venues are excellent examples of convenience that meets professionalism.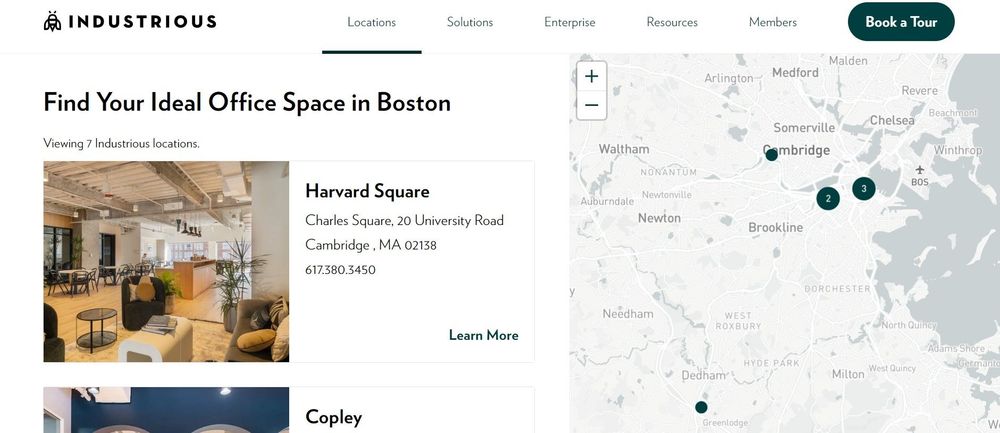 Exclusive Industrious experience includes power solo sessions and conference rooms for better brainstorming. The rest is for members, going above and beyond with wellness rooms, mail services, and the daily breakfast fuel-up.
Productivity has a price, but accomplishment comes at a premium. Luckily, Industrious monthly plans offer one-of-a-kind value. And as for that all-important networking piece? Members share access to the company's nationwide community of innovators.
Key Amenities
Cleaning and office supplies
Outdoor space
Conference rooms
Phone booths
Wellness rooms
Mail and packaging amenities
Coffee and beverage
Daily breakfast
Unlimited color printing
Pricing
$1319/month for office spaces
Location
855 Boylston St, Suite 1000, Boston, MA 02116, United States
22 Boston Wharf Rd, 7th floor, Boston, MA 02210, United States
100 Summer Street, Suite 1600, Boston, MA 02110, United States
131 Dartmouth St, 3rd Floor, Boston, MA 02116, United States
225 Franklin St, 26th Floor, Boston, MA 02110, United States
8. Spaces Newbury Street
Creativity meets convenience on Newbury Street, where Spaces brings coworking benefits within easy reach of everyone. A stroll from the subway's Green Line or Amtrak will bring you to this workspace bubbling with productivity.
Community is service at Spaces, where unique floors cater to any workflow, and helpful teams keep things running smoothly. So go ahead—spread out in a dedicated desk spot, get heads together in spacious meeting rooms, or seek fresh perspectives in open breakout spaces. Essentials are also covered, from high-speed Wi-Fi for powering through deadlines to networking programs for making your way to new opportunities.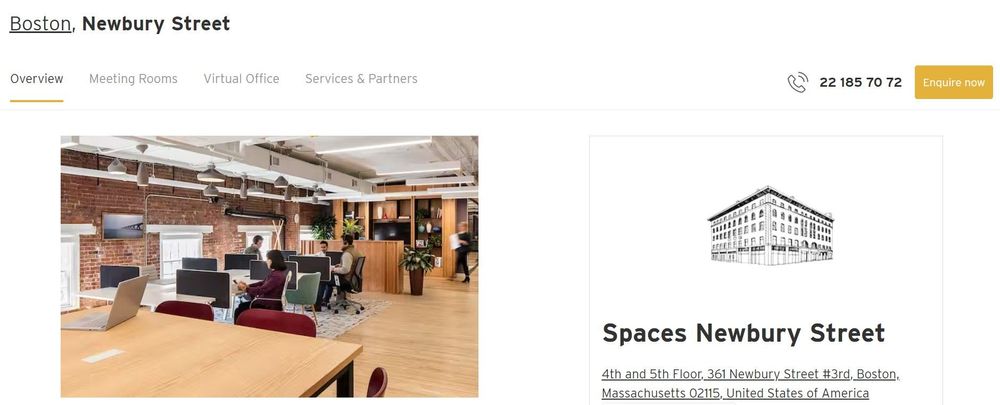 For start-ups and fast-growing businesses seeking networking scopes, this coworking space in Boston has a refreshingly accessible solution..
Key Amenities
Super fast Wi-Fi
3 meeting rooms
Parking area
Breakout spaces
Networking programs
Pricing (Per Person)
$575/month for office space
$549/month for a dedicated desk
$269/month for coworking membership
$89/hour for renting a meeting room
$59/month for virtual office
Location
4th and 5th Floor, 361 Newbury St #3rd, Boston, MA 02115, United States
9. Branchfood
The future of food is growing at Branchfood. This coworking space harvests Boston's top food minds and most fertile business opportunities. It's the home for organizations working to improve their food systems.
The Boston coworking space has brought food industries together through shared workspaces, investments, advisory support, and curated events. The companies unite over networking to cheer on and get specialized support to solve the industry's most pressing problems. You can share desks or scale up to private offices for client meetings.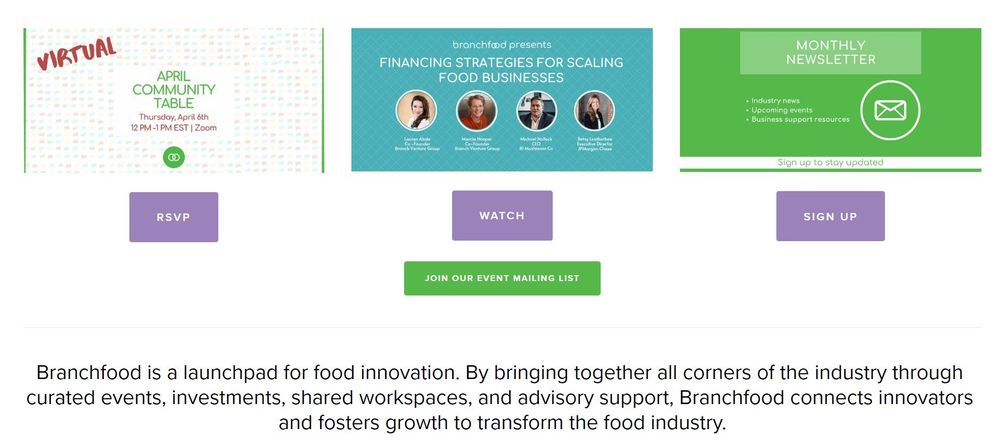 Promote your passion project with the brand promotion service, crowdsource solutions at can't-miss events, or put the strategy into gear with one-on-one mentorship. The coworking space has the ecosystem to nourish your venture.
Key Amenities
Mentorship service
Curated connection
Conference room
Tech assistance
Networking programs
Printer
Brand promotion
Strategic planning sessions
Concierge services
Pricing
Branchfood charges between $459 and $1089 per month for rent
Location
50 Milk St, Boston, MA 02109, United States
10. Venture Lane Boston
When a tech-savvy platform craves an ecosystem with an edge, Venture Lane delivers. This coworking place is wired for success, serving up community and connectivity. It sets you up for success with a tailored roster of events, networking, and expertise sharing.
The workspace has a cabinet's worth of storage, adjustable standing desks, and meeting rooms to initiate collabs on the fly. Venture Lane's bandwidth and coffee are unlimited, giving you the boost needed to get those big ideas off the ground.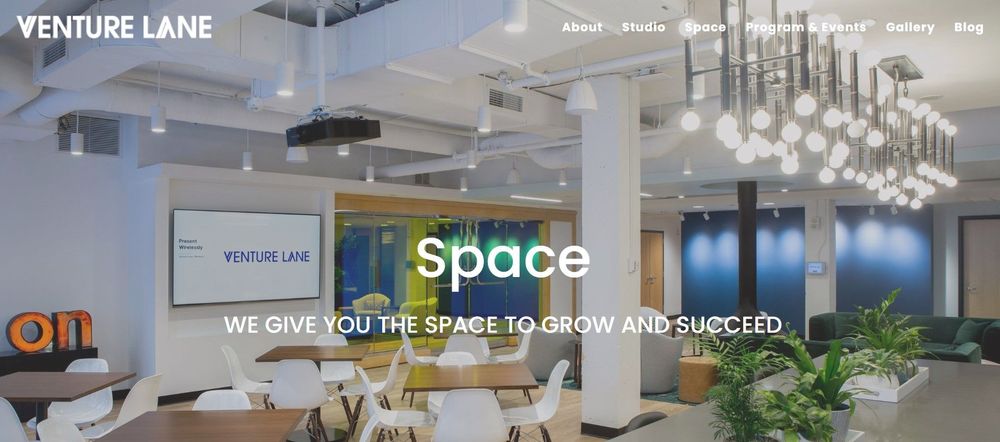 The membership comes with three different packages, each offering plenty of perks and values. Apart from the standard amenities, you will get free Azure and AWS credits and huge discounts on industry-leading tools.
Forget the daily grind and plug into the future. Venture Lane provides an accelerated path to big-scale success.
Key Amenities
Fast fiber Wi-Fi and Ethernet
Sound-proof phone booths
Unlimited espresso and tea
Meeting rooms
Personal cabinet and storage
Adjustable standing desk
Pricing
$810/month for private offices for 4 to 13 members
$570/month for a dedicated seat with private lockers
$400/month for a hot desk
Location
55 Court St, Floor 2, Boston, MA 02108, United States
11. Social Invention Forum
Big things start small, and for Boston's change-makers, big things start at the Social Invention Forum. Since 2017, this coworking space has been serving the community-powered space and specialist support that nonprofits need to thrive.
Bond over hot desking or scale up to dedicated space, then dive into a dialogue-driven events lineup engineered for growth. Trade ideas, talent, or lightbulb moments, SIF ensures the environment for members to perform at their peak.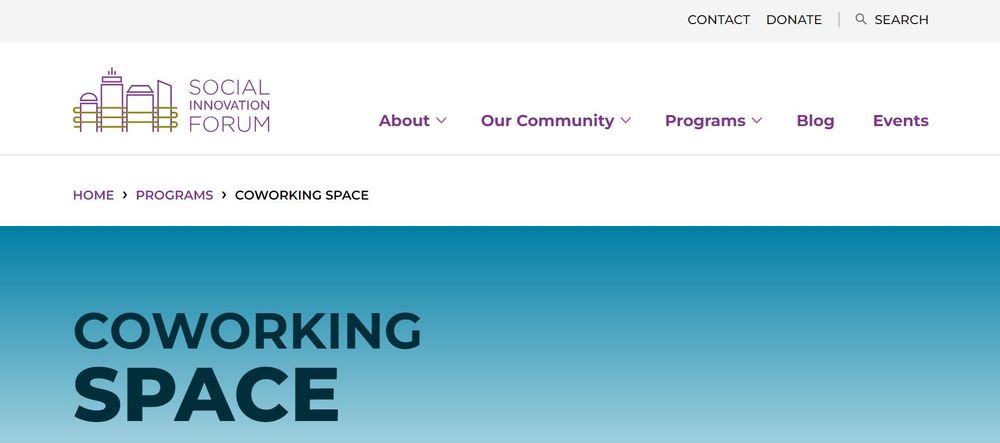 Standard amenities, from fast internet to a community printer and refreshments, are a part of the package. Members also share access to SIF's exclusive network of leading nonprofit names.
Getting to the place is a breeze since it's located close to the South Station in Downtown Boston.
Key Amenities
High-speed fiber internet
Shared conference rooms
Mailing address
Coffee, snacks, and water
Printing and scanning facilities
Pricing
$425/month for dedicated desks
$375/month for hot desks
Location
2 Oliver St, Boston, MA 02109, United States
12. Courtyard Space
Community comes tailored at Courtyard Space. With a workspace fit for every venture and value-add for days, this coworking keeps pace with Boston's diverse constituency of entrepreneurs and start-ups.
Whether you go solo at a coworking spot, work with your team in private office space, or run your e-venture with a virtual solution, Courtyard Space covers your workstyle needs.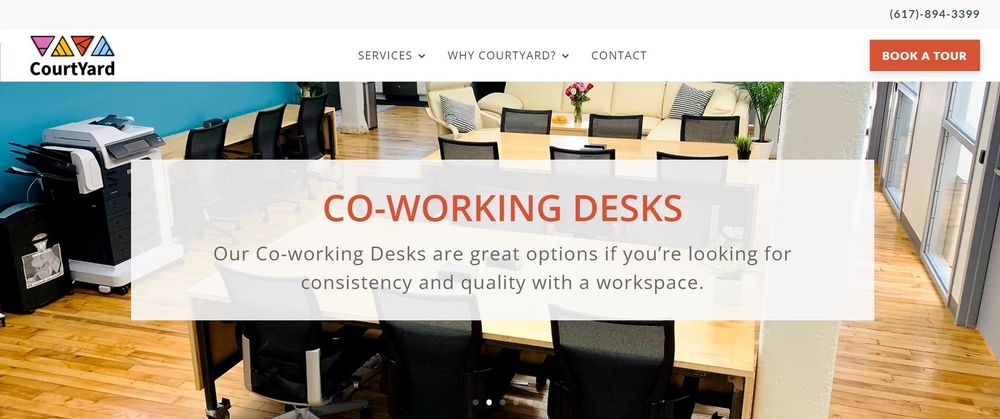 Then there are the essentials, from ergonomic everything for full-day comfort to high-speed everything for full-steam productivity. Also, you'll have opportunities for professional development and networking.
Key Amenities
Ergonomic furniture
Starbucks coffee and snacks
CCTV monitoring
High-speed internet
Professional development events
Networking opportunities
Pricing
$1805/month for private offices
$150/month for a dedicated desk
$40/day and $250/month for a hot desk
Location
68 Harrison Ave, 6th Floor, Boston, MA 02111, United States
Final Thoughts
Those were our picks for the best coworking spaces around Boston. With flexible memberships and affordable rates, Boston's coworking scene makes it easier for professionals to stay on a budget. You can learn from peers and take your venture to the next level without isolating yourself behind a laptop screen.
Indy's got your freelancing hacks covered too. Our toolkit covers everything from task management to client-impressing proposals.