Charlotte, North Carolina, is a great place to live. It has a relatively mild climate, lower-than-average cost of living, and a growing food scene - and it has become one of the top 20 fastest-growing cities in the United States! With such prospects, many people have moved to Charlotte, often bringing their remote work with them.
At Indy, we understand it's vital to find the perfect place where you can do work and make new connections. Luckily, Charlotte has responded well to the rise of coworking, offering many excellent options for freelancers, entrepreneurs, and small business owners looking for private office spaces, hot desks, designated desks, and event space. So, let's go through our favorites in a little more detail.
1. WeWork 615 S College St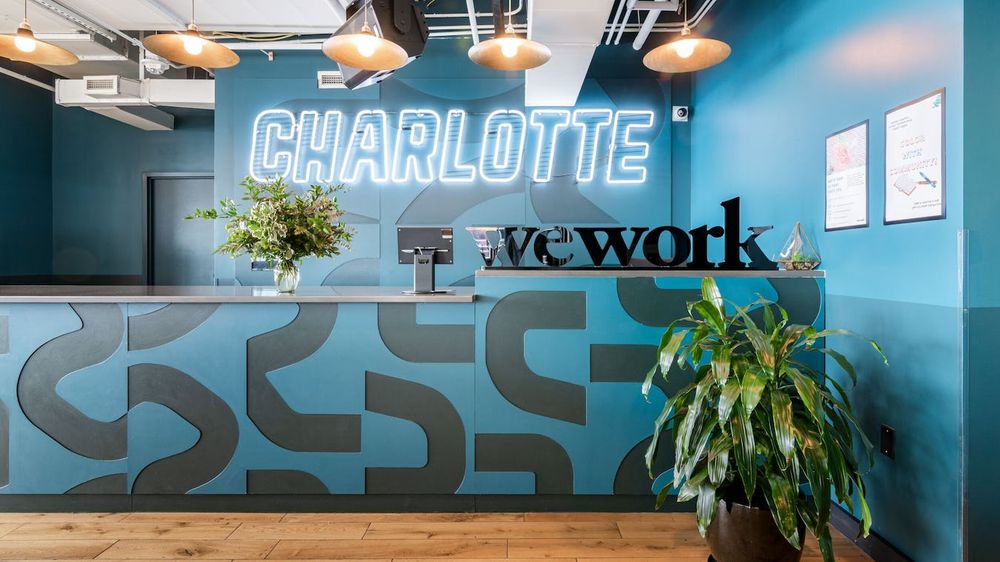 Source: WeWork 615 S College St
WeWork 615 S College St Charlotte is an uptown shared workplace distributed on two gleaming, glass-front floors. The space offers private offices, dedicated desks, a full-floor office, and hot desks. You can buy day passes or monthly memberships, or book meeting rooms by the hour. Amenities include cleaning services, a mother's room, a wellness room, event space, and outdoor space. WeWork is also dog-friendly. This coworking location, right off the light rail Stonewall Station stop, also has its own parking lot and bike storage.
2. Hygge Charlotte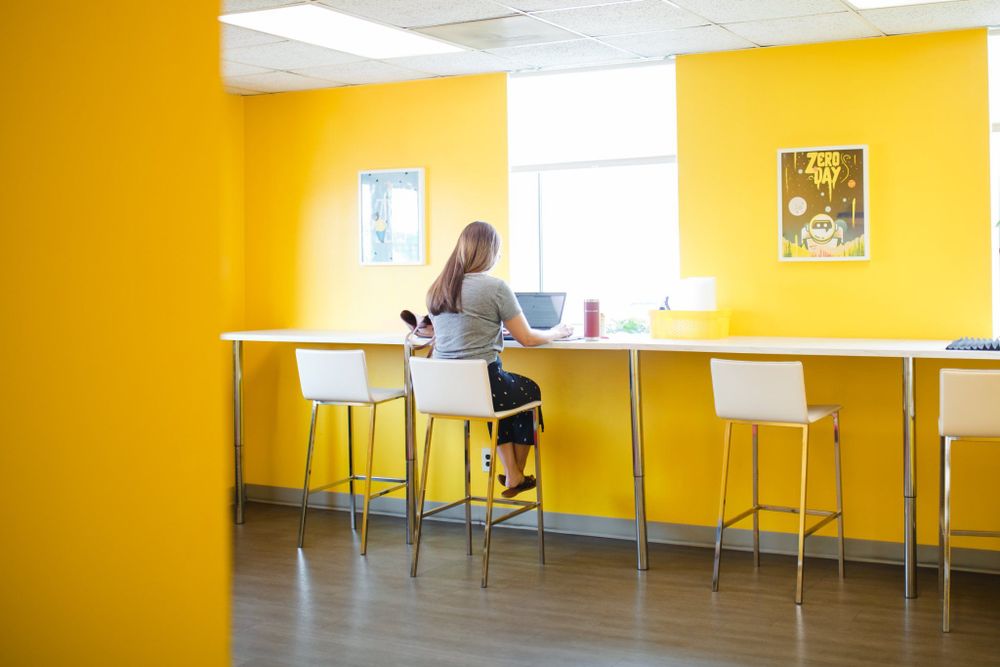 Source: Hygge Charlotte
Hygge Charlotte is the city's largest independently owned coworking space. Hygge has a community of diverse freelancers, entrepreneurs, startup founders, remote workers, podcasters, and nonprofits. You can become a member (there's a flex membership and a dedicated desk membership) or use a day pass and join one of the five locations (3rd Ward, Camp Greene, Camp North End, Wesley Heights, and Belmont), offering coworking spaces, meeting rooms, conference rooms, and creative suites. Hygge also holds regular networking events and workshops and offers virtual mail.
3. CocoTiv
CocoTiv is a coworking community offering office space so you can grow your business from the day you move in. They rent private offices, coworking stations, and virtual offices and have a wide range of amenities, including free parking, a fitness center, 2/7 secure access, ergonomic furniture, high-speed fiber internet, and Enderly coffee for members (plus kombucha tea, local craft beers, and a beverage machine on every floor). You can also book meeting spaces and get a physical location for your mail (which can include a mailing address or also notifications and conference room discounts).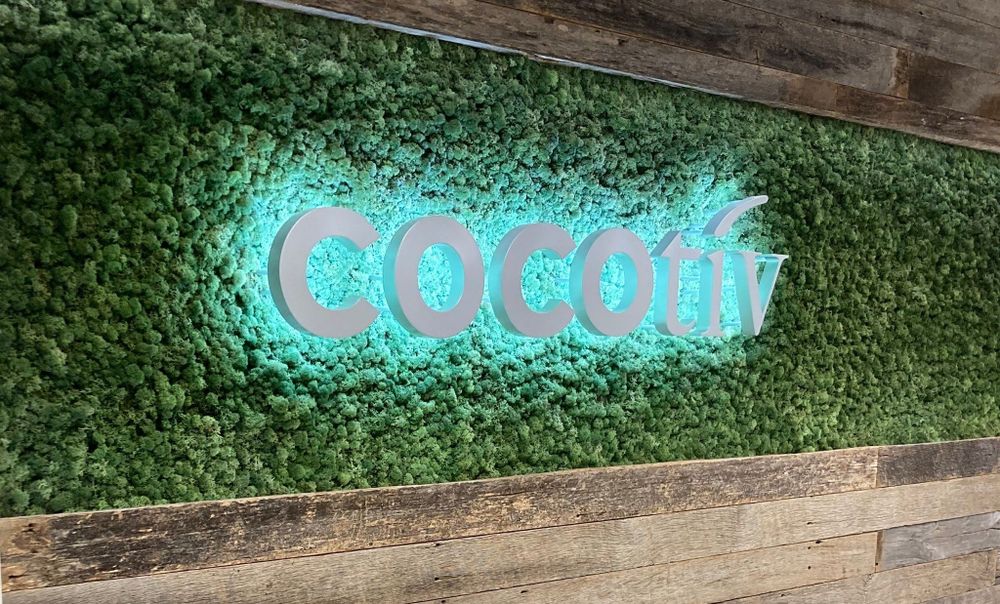 Source: CocoTiv
4. RevTech Labs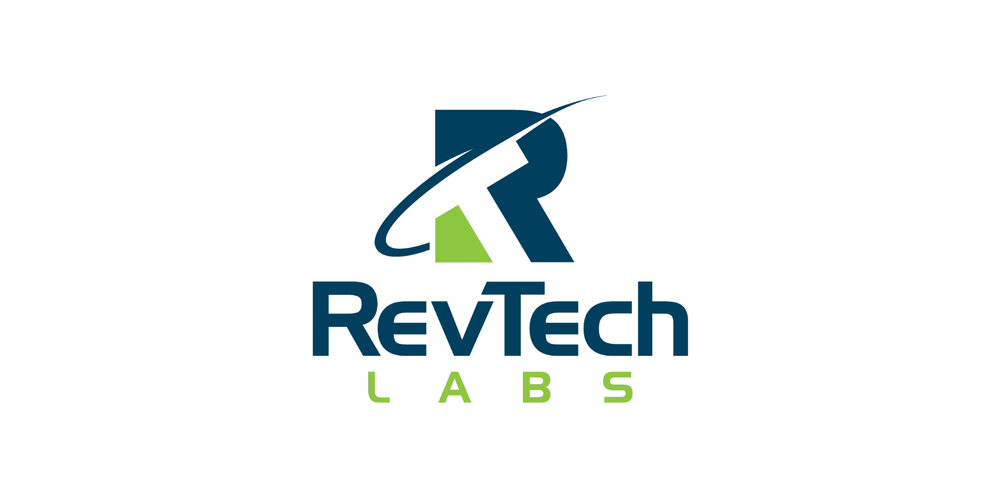 Source: RevTech Labs (
RevTech Labs is an aggregator that aims to facilitate connection and innovation across the Fintech, Insurtech, and health tech ecosystems. On top of organizing annual conferences and events with globally diverse voices, they also have coworking spaces (Packard Place) where founders can access all the technology and assistance they need to help their businesses and startups deliver the best solutions. If you want to check this space, don't hesitate to join one of their Charlotte Community Tech Breakfasts.
5. The Mill Coworking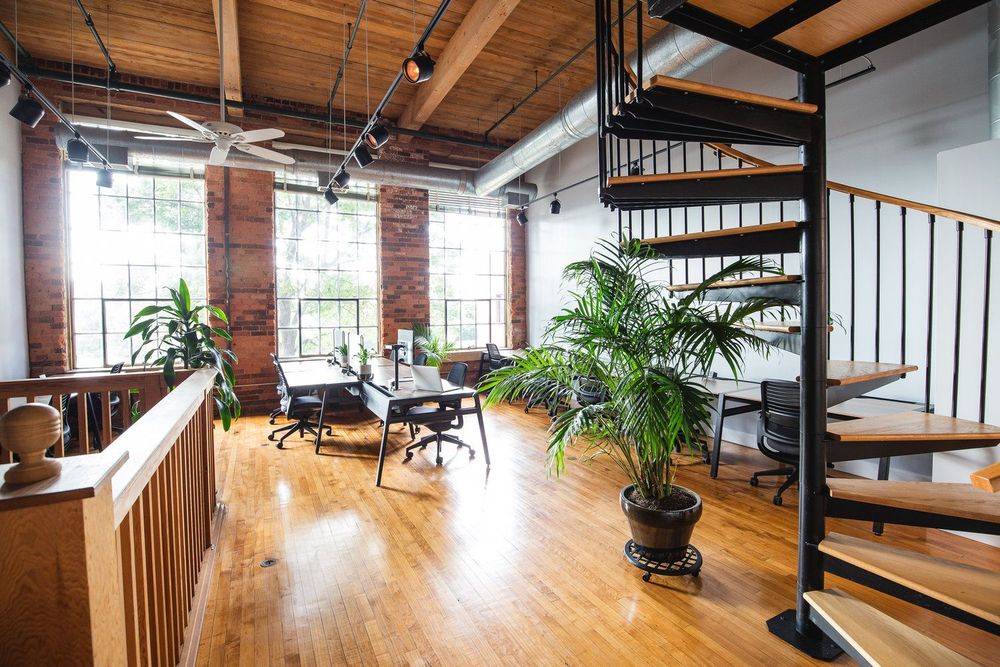 Source: The Mill
The Mill is a coworking community located in the heart of the Historic South End neighborhood. Designed to attract solopreneurs, freelancers, and established professionals, this beautiful space is just beside the Public on South Blvd and has several options for dining, shopping, and living. The Mill offers three memberships: Private offices, flex plans (cafe-style sitting and first-come-first-serve desks), and dedicated desks. All options include conference room use, 27/4 secure access, free parking, wi-fi, and coffee.
6. Industrious Uptown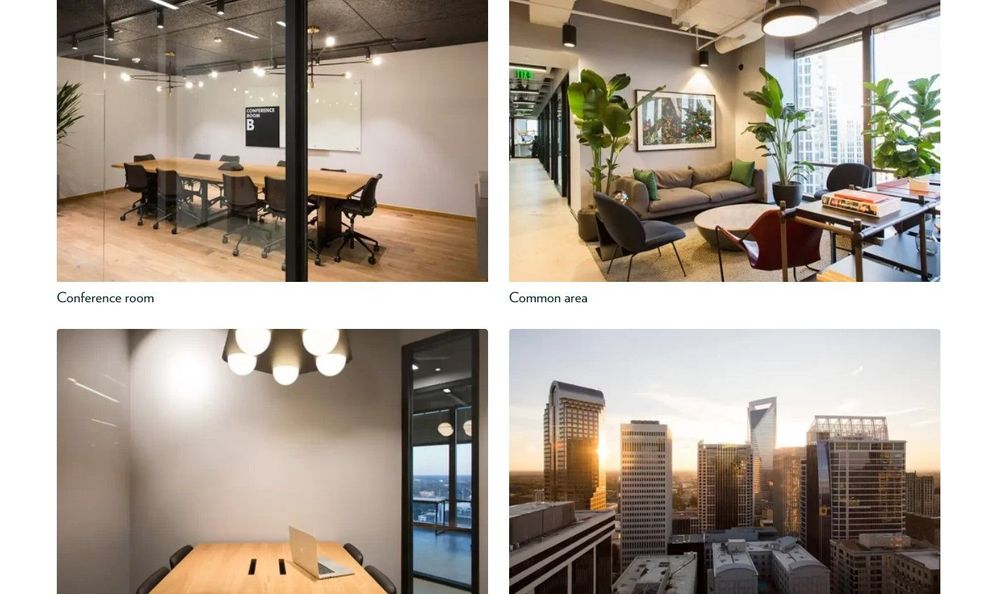 Source: Industrious Uptown
Industrious Uptown is a coworking space offering offices and meeting rooms in the heart of uptown Charlotte's financial district. There are flexible plans for open workspace booking, on-demand meeting spaces, office suites, and virtual offices. The amenities in Industrious are all-inclusive and include fast, secure wi-fi, office supplies, unlimited color printing, a wellness room, mail and packaging, daily breakfast and craft coffee, community events, event space, outdoor space, and several dining and retail options in the area.
7. Launch Factory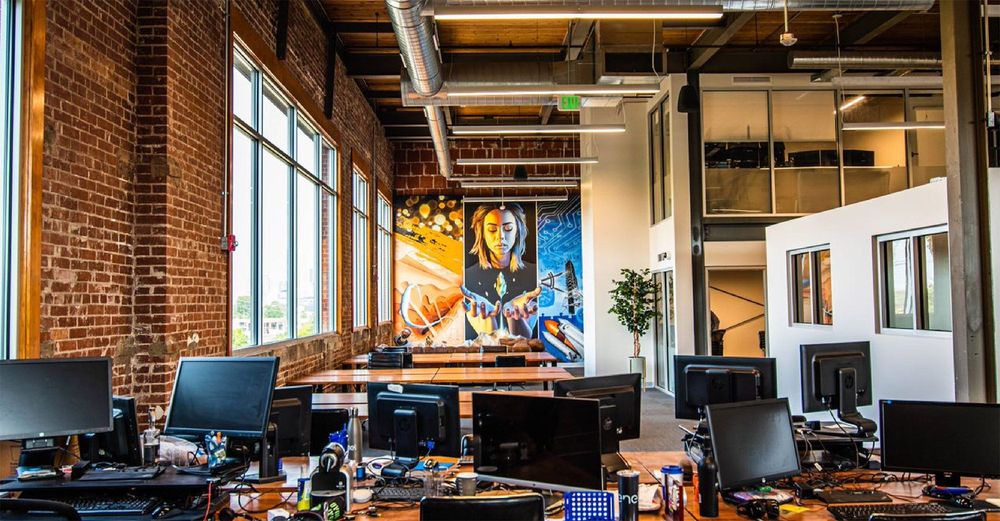 Source: Launch Factory
Launch Factory is a coworking space with incredible views of the city. Offering private offices, coworking areas, meeting spaces, a podcast studio, and a business mail service, Launch Factory is managed by Christina and Jennifer, two professionals that go above and beyond to make sure you find the perfect spot. Here, you will be able to choose from several fantastic offices, all equipped with whiteboards and standing desks. You can try this Charlotte coworking space using a day pass or join any of their regular events to get a feel for the place.
8. WeWork RailYard South End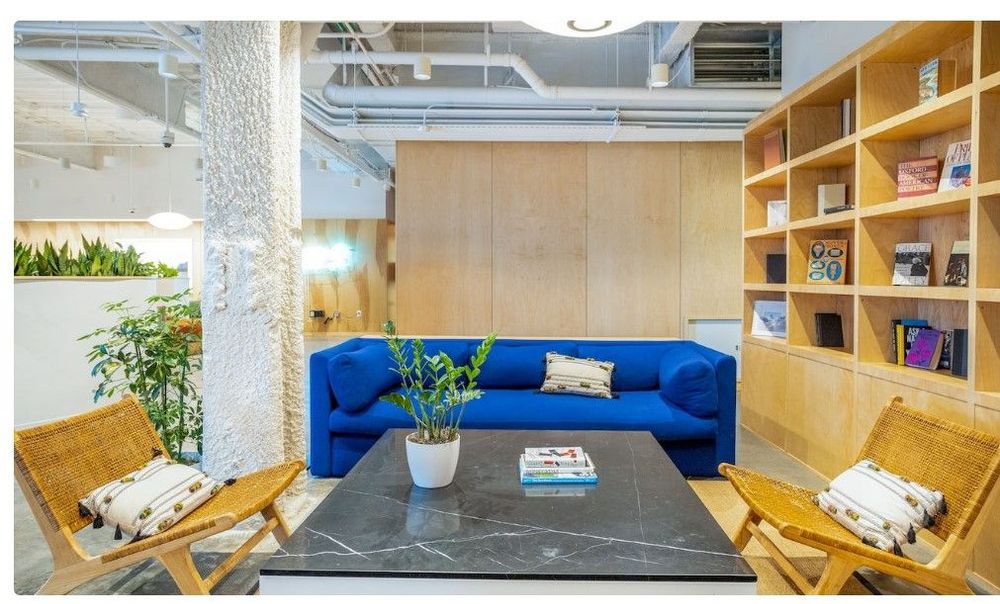 Source: WeWork RailYard South End
WeWork RailYard South End is a coworking space in Charlotte featuring move-in ready private offices, coworking spaces you can use with hot desking (also lounge areas and phone booths), and pay-as-you-go meeting rooms. As per usual at WeWork, you'll find many excellent amenities such as cleaning services, a mother's room, a wellness room, a fitness center, bike storage, and outdoor space; plus, a large food hall to bring your own meals. You should also check the events, as there's always something interesting happening at RailYard South End.
9. Industrious E 36th Street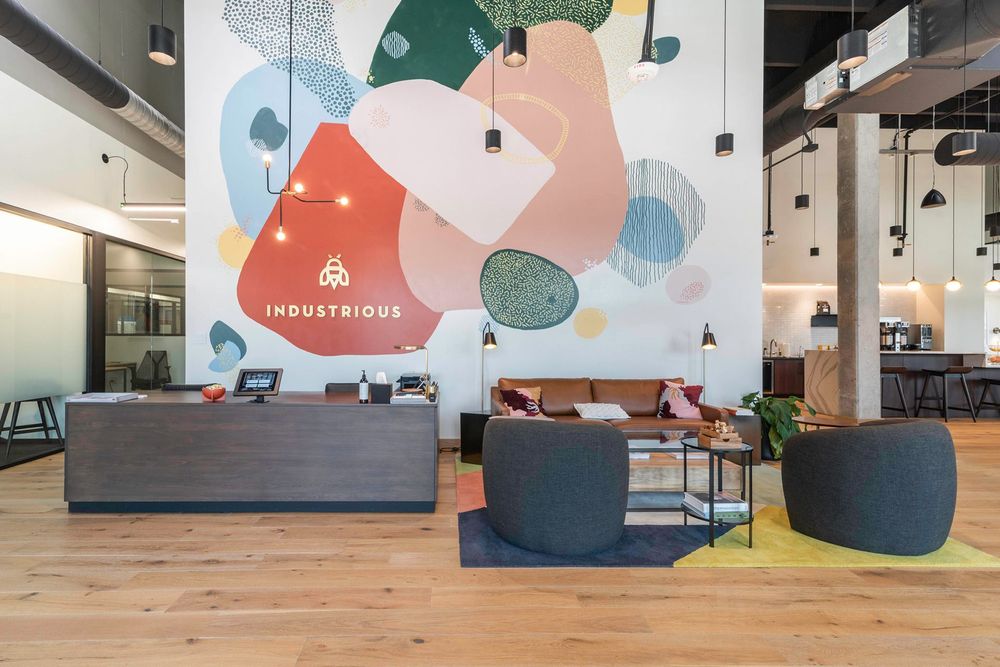 Source: Industrious E 36th Street
Industrious E 36th Street is a coworking space ideally located in Charlotte's historic arts and entertainment district. In this neighborhood, you will find music venues, eclectic galleries, and renowned theaters. This flexible workspace offers excellent services and amenities, including meeting rooms on-demand, fully-furnished offices, guest passes, and virtual addresses and mail forwarding. Also, fast, secure wi-fi, office supplies, a wellness room, daily breakfast, coffee, community events, professional-grade cleaning services, and unlimited color printing.
10. Spaces South End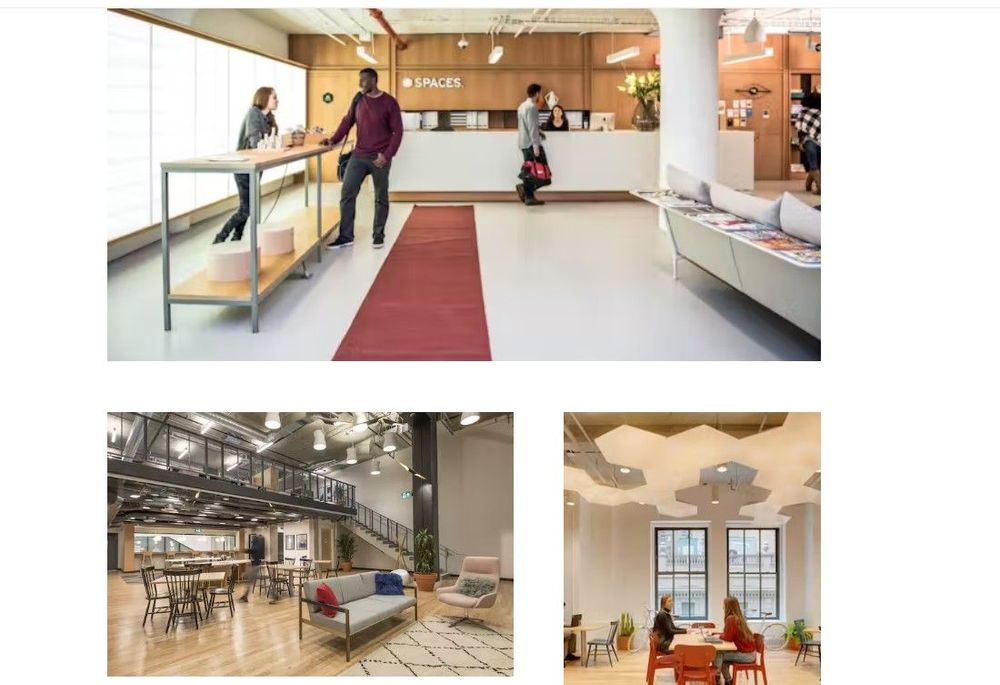 Source: Spaces South End
Spaces South End is a vibrant coworking environment in Charlotte's South End. More than a workspace, Spaces offers a community of like-minded professionals that can help you grow your network. Apart from private office space, coworking memberships, dedicated desks (with personal lockers), and virtual offices, Spaces South End provides its users with meeting rooms, 55 parking spots, superfast wi-fi, breakout areas, an outdoor area, and accessible facilities. All of this is included in one price, and you can pay as you go.
11. Venture X Charlotte - The Refinery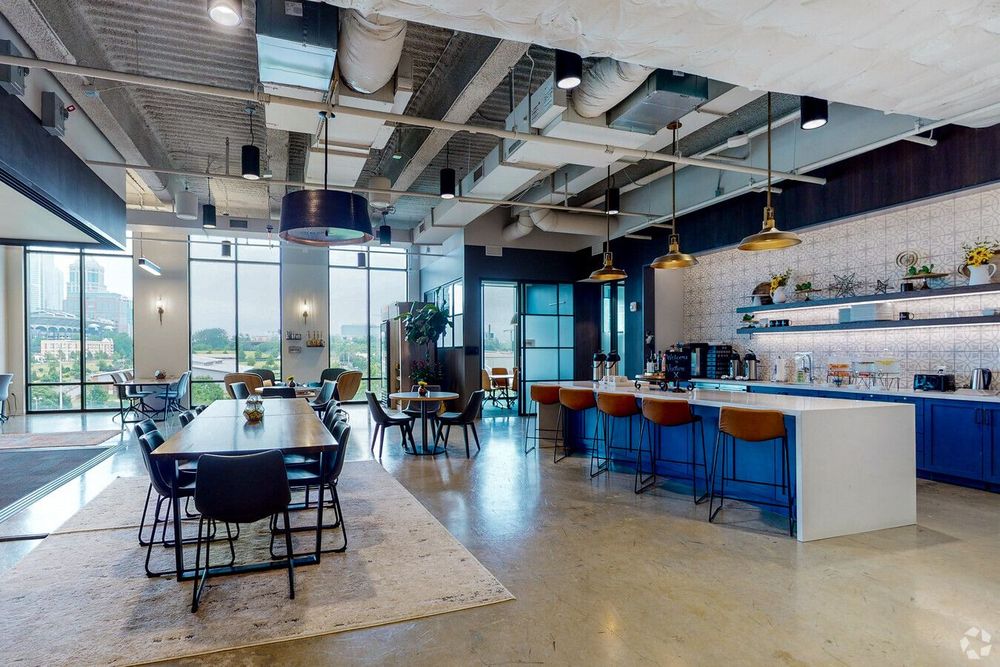 Source: Venture Charlotte
Venture X Charlotte - The Refinery is a workspace in Charlotte offering professional executive offices on flexible terms. Its members include established businesses, entrepreneurs, startups, and freelancers. The spade is modernly designed, with high exposed ceilings, floor-to-ceiling windows, and a rooftop deck with stunning views of Charlotte. There's also a large lounge area where you can host events and a cafe. All meeting rooms are equipped with the latest tech, and you can choose between private offices, dedicated desks, or virtual offices.
12. Expansive Uptown

Source: Expansive Uptown
Expansive Uptown is a four-story boutique coworking space in the heart of uptown Charlotte. The building has historical roots but was rebuilt in 2015 to include the latest amenities and comforts. For instance, there are massive windows, ergonomic furniture, and the latest tech - all within walking distance of Bank of America Stadium, Romare Bearden Park, and Trust Field. The workspaces in Expansive Uptown include private offices, dedicated desks, coworking areas, and access passes to use the facilities by the day or the month (plus virtual offices, on-demand conference rooms, day offices, lounge passes, and virtual office services).
Coworking Spaces Charlotte - Final Thoughts
As you can probably guess by now, Charlotte has plenty of excellent options where you can develop your freelance career or bring your remote work. Choosing the best coworking space in Charlotte is actually really easy; you just need to keep a few things in mind before making your decision. For one, always check what modalities the coworking space supports (such as office space, meeting rooms, or a dedicated desk). Amenities and facilities are important, too, especially if you're looking for a coworking space that has phone booths, free coffee, conference rooms, etc. Lastly, don't forget to try a free day trial before you commit to a longer membership.
When you've located the perfect coworking space in Charlotte, the next step is to make sure you have the best tools to get the work done. With Indy, you get access to nine powerful tools that will help you save time and money, including contracts, proposals, invoices, and time trackers.