Dallas is one of the United States' fastest-growing cities. Boasting an ever-green economy and endless things to do, it's actually considered one of the best places to live in America. Dallas was, in fact, founded by an entrepreneur called John Neely Brian as a trading post. Today, it's become a lively location filled with work opportunities.
At Indy, we firmly believe finding the perfect place and creating new connections to do work is vital. This is why we've compiled this list containing the best coworking spaces in Dallas and what makes them unique. In this article, we're going to cover workplaces that offer hot desks, dedicated desks, private offices, and meeting rooms and go through their amenities (such as free coffee, bike storage, and wi-fi quality) in detail. Let's get started, shall we?
1. WeWork 1920 McKinney Ave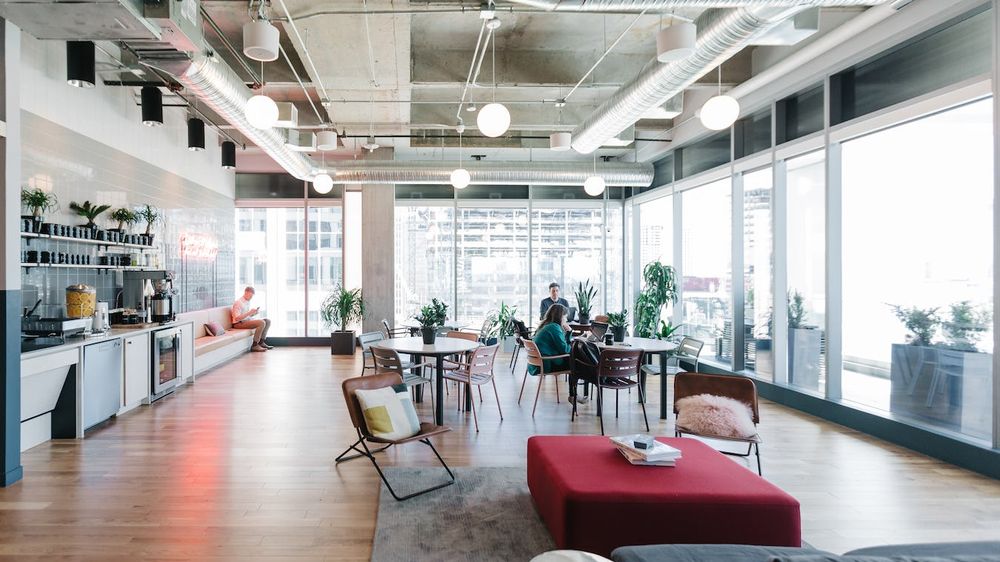 Source: WeWork 1920 McKinney Ave
WeWork 1920 McKinney Ave is a modern, boutique coworking space office with three floors of sunlit shared areas, private offices, conference rooms, and suites. In the heart of an upscale neighborhood in uptown Dallas, this WeWork is also conveniently located next to the Water Grill building. Here, you'll find dedicated desks, hot desks, and full-floor offices you can use for the day or the month. Some of the perks include bike storage, a mother's room, parking spaces, a wellness room, outdoor and event areas, and complimentary micro-roasted coffee or fruit water.
2. Dallas Cowork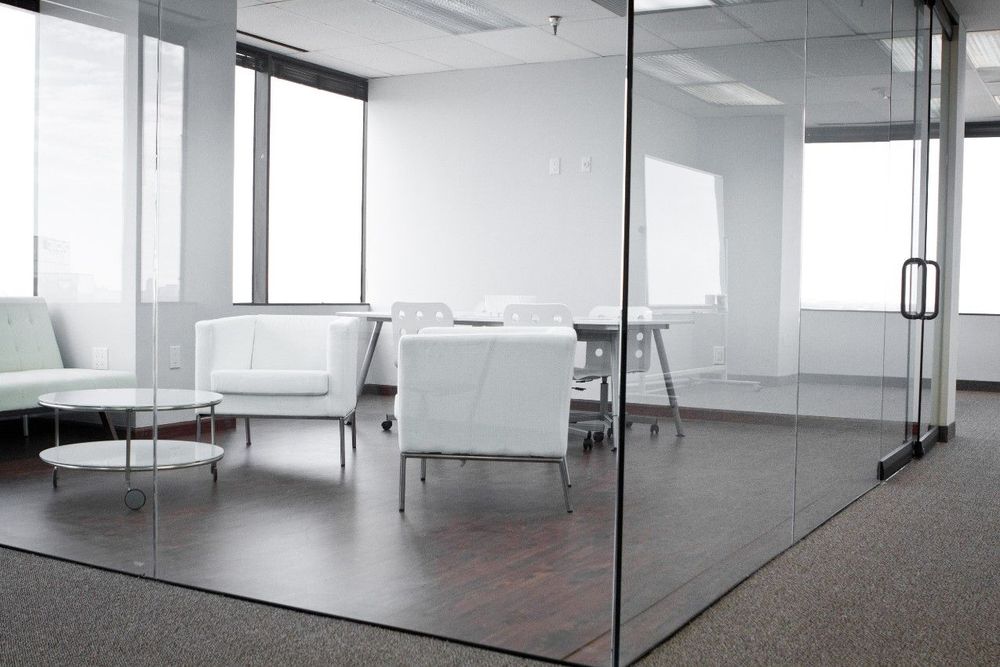 Source: Dallas Cowork
Dallas Cowork is an all-inclusive coworking space with no long-term contracts. Booking rooms at Dallas Cowork is very easy; all you need to do is join a self-service booking platform, and you'll be able to use team rooms, private phone rooms, private offices, and conference rooms, all designed for entrepreneurs, freelancers, and SMEs. The place offers a good range of amenities, including color printers, personal storage, secure 24/7 access, projectors, a kitchenette, free covered parking, complimentary coffee, and a business mailing address. Dallas Cowork is located within the Dallas Entrepreneur Center.
3. Common Desk Deep Ellum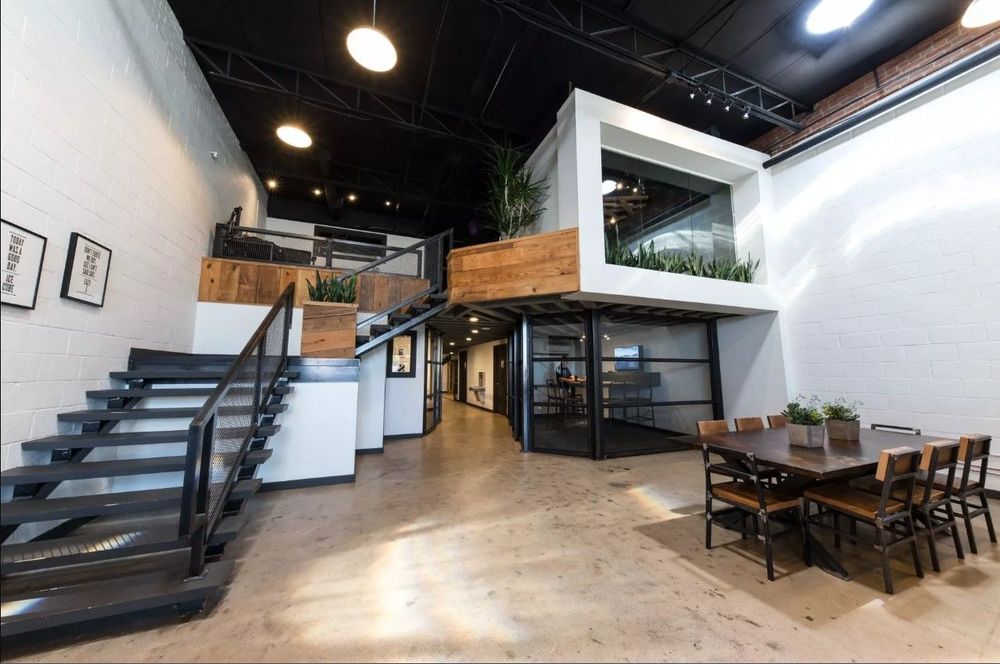 Source: Common Desk Deep Ellum
Common Desk Deep Ellum is Dallas' original Common Desk coworking space. Here's where it all began; a sort of footprint for the city's coworking scene. Deep Ellum offers a pass for drop-in common desk access, a shared desk membership, a shared plan for teams, dedicated desks, spacious and customizable private offices, and flexible, turned-keyed office suites. There are also discounts for students and amenities that include bottomless craft coffee, shared bikes and storage, patios and green spaces, community events, fast wi-fi, and beer on tap. All minutes away from some of Dallas' best restaurants and concert venues.
4. Good Coworking
Good Coworking is a futuristic building designed for productivity and creativity. Good Coworking has a variety of zones, like a tree-filled courtyard, collaboration lounges, acoustical domes, a nap room, a parent room, and a fitness room with equipment and regular classes. This place also offers free on-site parking, is a pet-friendly community, and has high green certifications (like TURN, SUPER, and MERV-13). You can use Good Coworking in two ways: By using a 10-day passbook (ideal for freelancers, entrepreneurs, and remote workers) or by purchasing a virtual mailbox membership. All spaces are flexible and can be used by all members.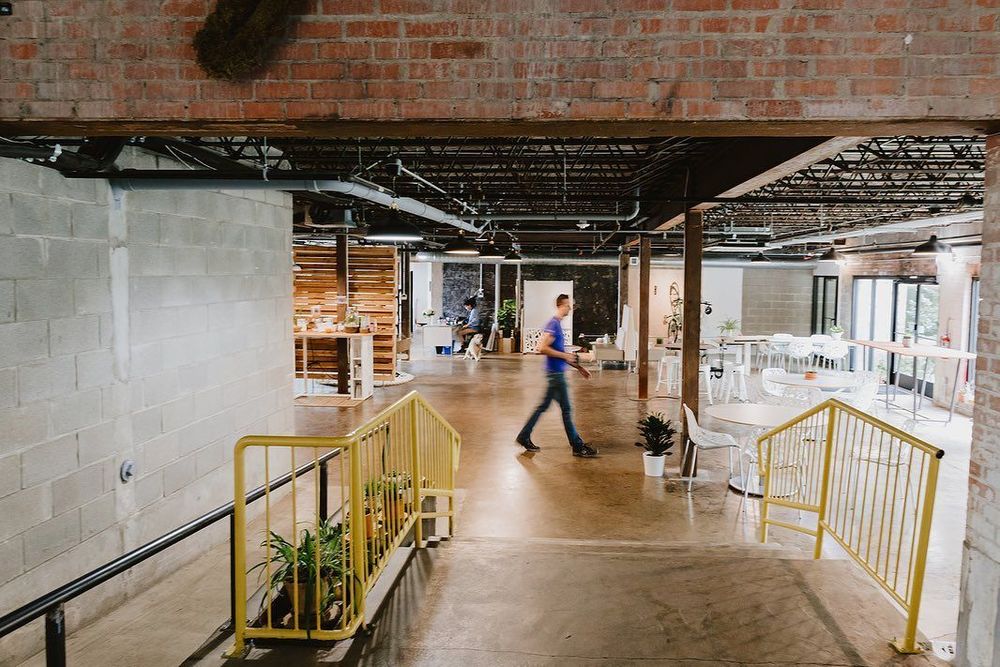 Source: Good Coworking
5. Work 214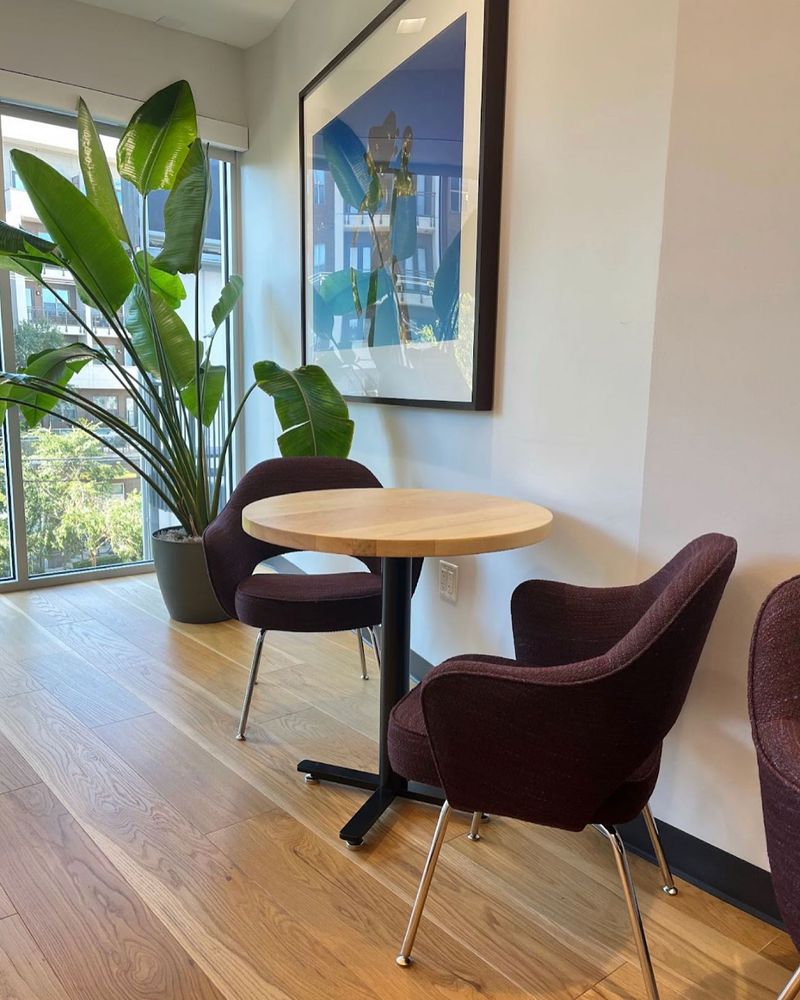 Source: Work 214
Work 214 offers flexible office space in a fantastic location. This coworking space has gorgeous interiors and many flexible plans. For example, if you are a part-timer, you can get Mon-Fri access for five days a month. There are also open coworking and dedicated desk memberships, and private office spaces. Of course, you can also use Work 214's conference room and private phone booths. All plans include amenities, such as free parking, blazing-fast fiber internet, sit/stand desks, a game room, printers, networking events, nap pods, windows all around the office, and no long-term contracts – all in the heart of uptown Dallas, where you will also find 70+ restaurants, personal care destination, and shops.
6. Industrious Arts District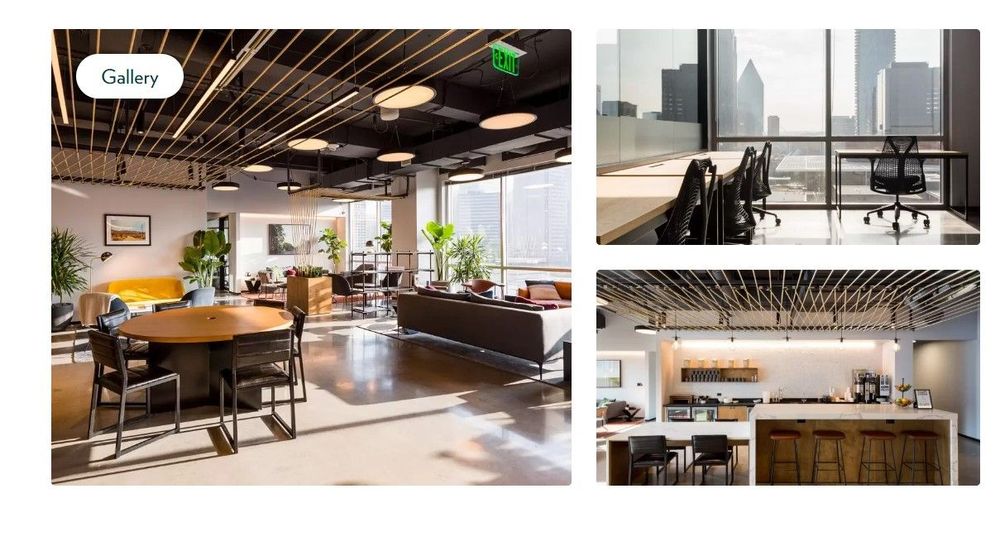 Source: Industrious Art District
Industrious Art District is a coworking space offering open areas, office space, and meeting rooms in the heart of Dallas' commerce and culture district. This place is thoughtfully designed and features best-in-class amenities and services so you can be your most productive. Some of them are fast-secure wi-fi, office supplies, unlimited color printing, a wellness room, daily breakfast and craft coffee, community events, professional-grade cleaning, concierge services, and a fitness center. In the area, you will also find excellent restaurants, bars, and venues to relax after a hard day's work.
7. Connected Coworking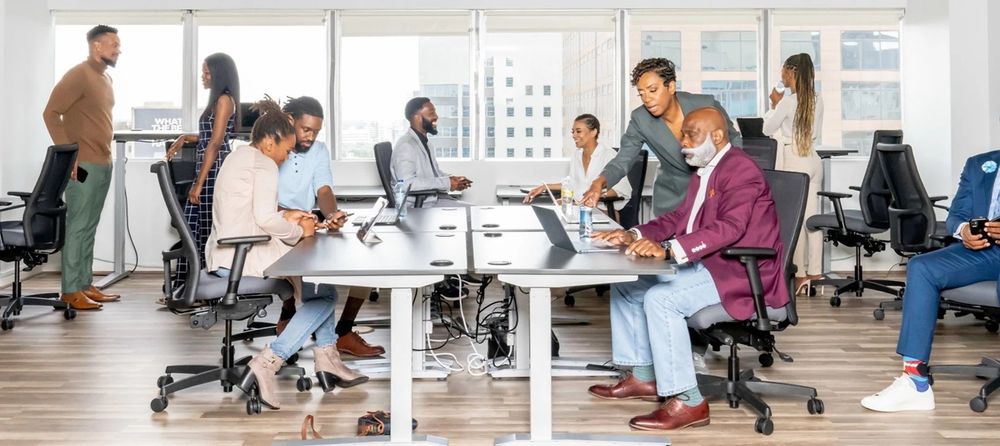 Source: Connected Coworking Dallas
Connected Coworking Dallas is a social enterprise with a mission: To change the culture of Dallas' entrepreneurship. To do this, this space aims to fill the gaps in available resources through educational programming and initiatives. So, in addition to stunning views and modern amenities, you will get access to a variety of mentors, community leaders, and consultants to ensure your business succeeds. That, plus bottomless coffee, computer stations with the latest tech, conference rooms, and private rooms for chatting and filming. All memberships include access to these spaces, as well as ultra-fast internet and a physical mailing address.
8. Venture X Dallas by the Galleria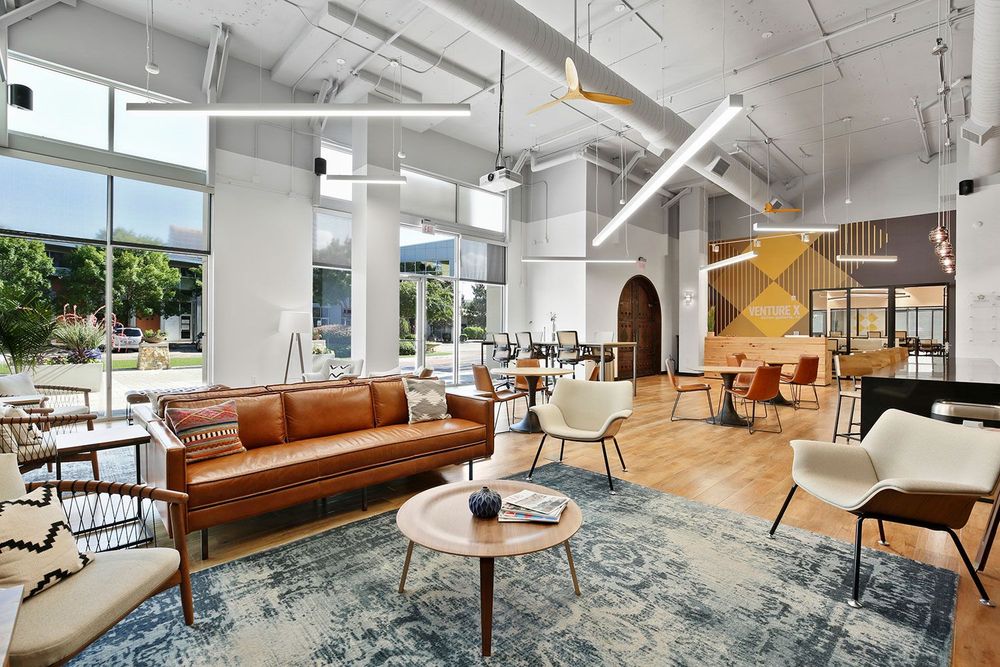 Source: Venture X Dallas by the Galleria
Venture X Dallas by the Galleria is a boutique professional community in North Dallas (next to Galleria & Addison). This inspirational workspace offers modern workspaces, including private offices, executive suites, virtual offices, and high-tech meeting rooms. If you join Venture X, you'll also get full concierge services and flexible month contracts, as well as unlimited gourmet tea and coffee, premium ergonomic furniture, cafe and lounge, nap rooms, phone booths, a video and podcast studio, 24/7 keycard access, free parking, printing facilities, cleaning services, event space, and an on-site gym. Venture X also provides day-to-day office support, and if you become a member, you'll be able to use any of their global locations for no extra cost.
9. Cue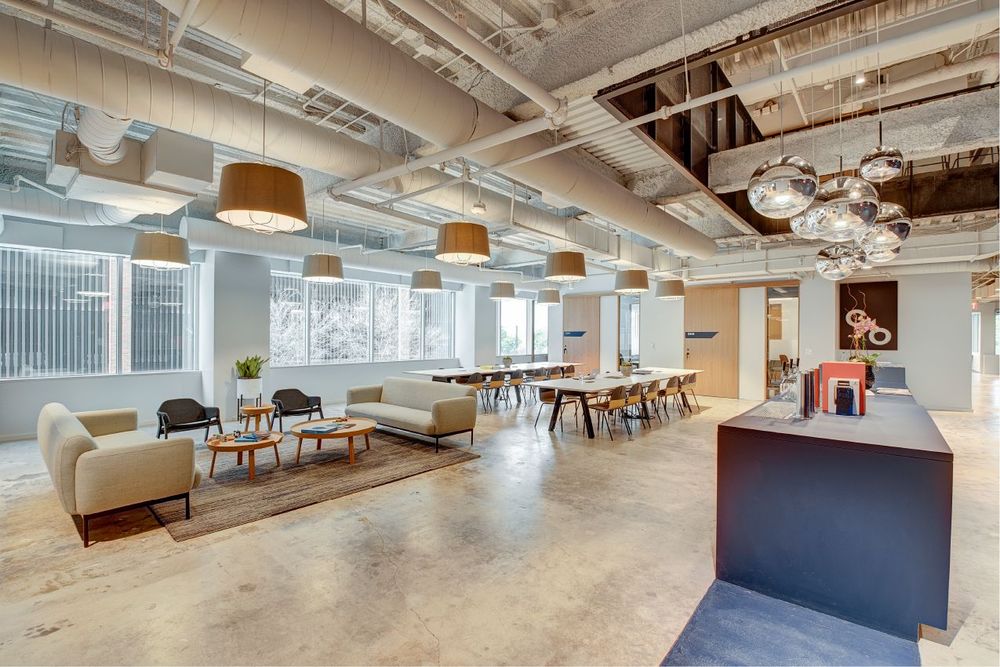 Source: Cue
Cue is an entrepreneurial office and coworking community for doers and startups interested in working in Dallas' Art District. Cue offers flexible spaces you can use how and when you want, all of them equipped with the latest technology and amenities and in a location that will surely inspire you. On top of three floors with large, medium, and small spaces and meeting rooms you can use on your own or share with others, you'll also get 24/7 security, fast and secure internet, free parking, and community programming. All plans also include the option to book conference rooms by the hour.
10. Expansive Katy Building

Source: Expansive Katy Building
Expansive Katy Building is a conveniently located coworking space in downtown Dallas. The historic Beaux-Arts style building (built in 1912) overlooks John F. Kennedy Memorial Plaza and the Old Red Courthouse and has been updated with contemporary amenities and state-of-the-art technology. The workspaces available at this location include smart suites, private offices, dedicated desks, coworking plans, as well as passes for the lounges, meeting rooms, and day offices. Amenities include an indoor lounge area, bike storage, two phone booths, a mother's room, and three conference rooms. There are also long-term space rentals available.
11. Wax Space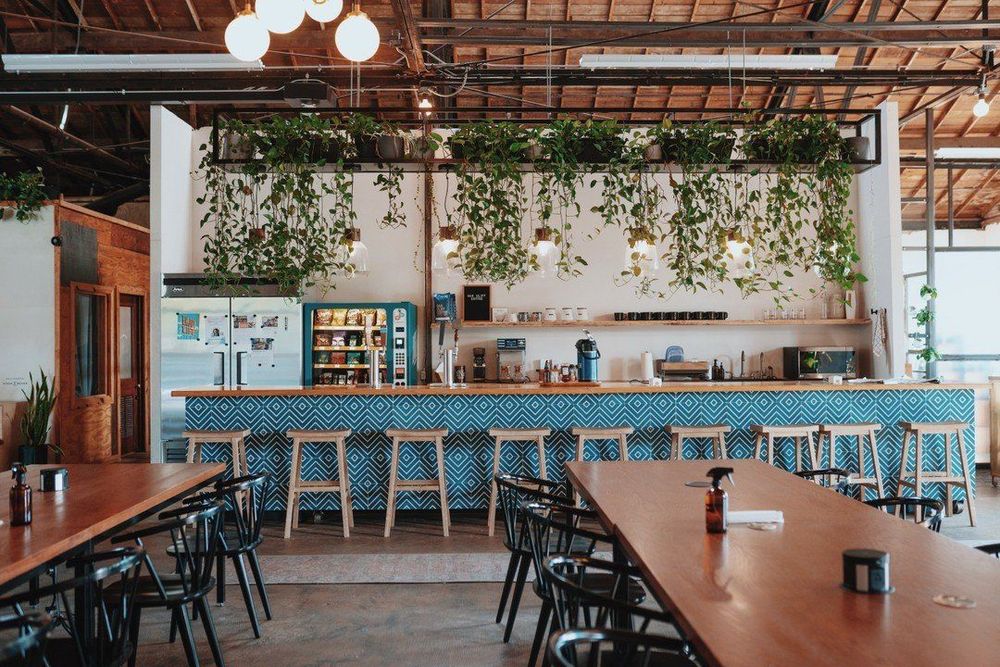 Source: Wax Space
Wax Space is a neighborhood work club and coworking space in Dallas. This creative community offers work nooks and phone booths accompanied by craft beer on tap and periodical stands (in short, a coffee shop and library all in one). Some users have compared Wax Space with a study hall for grownups (although making friends is encouraged!). This affordable coworking space has a single membership mode, which gives you business-hour access and all the opportunities the space has to offer, including member events. Of course, there's also ultra-fast wi-fi, too.
12. Workstyle Spaces 1910 Pacific Avenue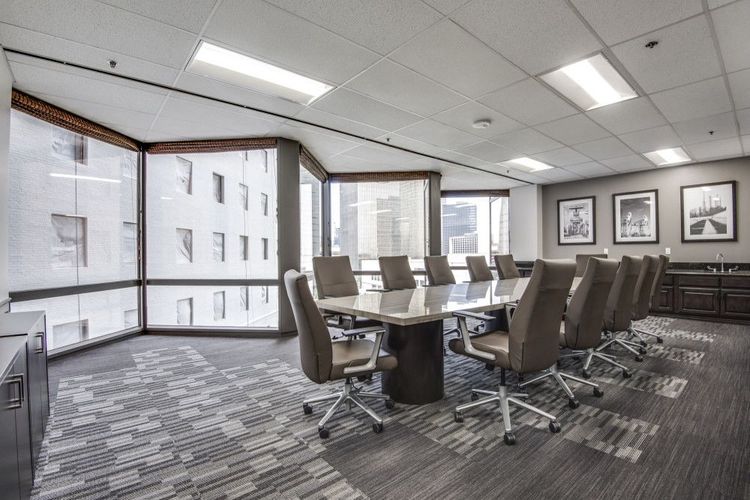 Source: Workstyle Spaces 1910 Pacific Avenue
Workstyle Spaces 1910 Pacific Avenue is a 324,000+ square feet office space offering plenty of coworking rooms and amenities. The building has a flexible layout and many amenities and services, including high-speed internet, accessibility features, a sky bridge connected to the Dallas Tunnel System, key cards, security guards in the lobby, and a parking garage. Other amenities include a coffee bar, conference rooms, huddle rooms, a lounge area, and 100% furnished offices.
13. The DFW GlobalCoWork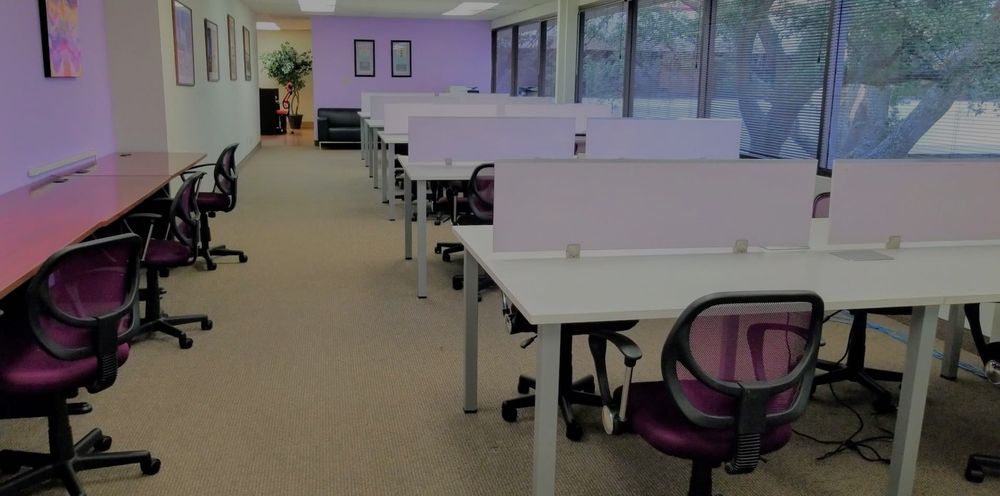 Source: The DFW Global Cowork
The DFW GlobalCoWork is a growing business network and coworking space for entrepreneurs, startups, and freelancers in Dallas. Offering dedicated desks, meeting rooms, and conference rooms, this space encourages diversity and provides excellent amenities to boost productivity. Here, you'll find lounge areas, coffee, scanners, printers, high-speed wi-fi, and networking events. There's also a professional business address service with a dedicated mailbox you can pay month-by-month.
Coworking spaces Dallas: Final thoughts
Dallas is the perfect place to make your way as an entrepreneur, freelancer, or small business owner. Choosing the best coworking space doesn't have to be difficult, although we've gone through so many excellent options that you might actually suffer from decision paralysis! Before you commit to any memberships, make sure you visit these coworking spaces (you can usually do by purchasing a day pass or asking for a trial one) and see all the modalities they offer. It's important to also ask about the perks and whether they are included in the plans that interest you.
Once you've found your little coworking refuge in Dallas, all you need to do next is to make sure you have the best tools you'll need to create or make your projects succeed. Here's where Indy can come in handy! Indy comes with nine powerful tools that will definitely help you save time and money, including contracts, invoices, proposals, and time trackers.