Orlando has year-long sunshine, the beach, plenty of entertainment options, and laid-back vibes. It's also more affordable than other Floridian cities, and this is one of the reasons why many people move here to live and work.
At Indy, we understand having a great place to network and develop your projects is essential. This is why, in this article, you will be able to go through the best coworking spaces offering private offices, dedicated desks, meeting rooms, and phone booths for freelancers, entrepreneurs, and small business owners. We got some excellent options to cover, so let's get right to it!
1. Venture X Downtown Orlando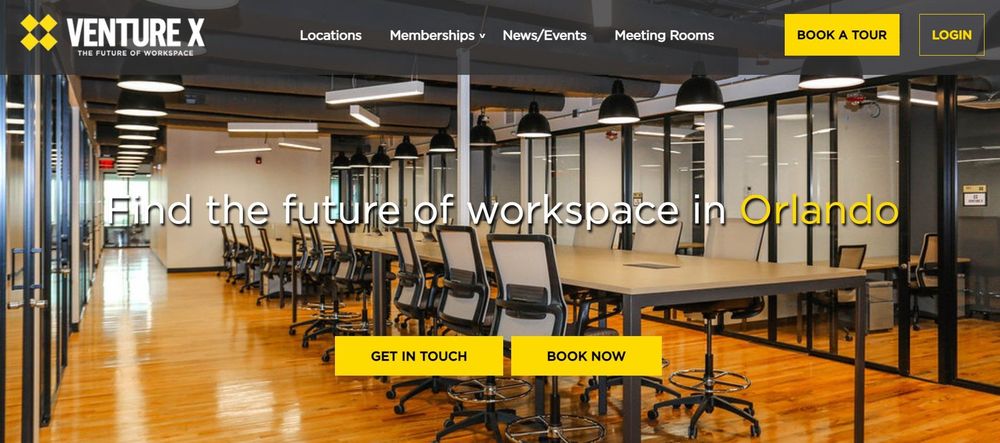 Venture X Orlando is a flexible workspace offering everything you need to be productive and efficient. You can, for example, rent a dedicated desk, shared desk, private office space, or virtual office and have access to conference rooms and professional events where you can collaborate and get inspired. All memberships also include 24/7 secure keycard access, ultra-fast fiber internet, and a beautiful cafe and lounge area. Plus, copy and print services, guest day passes, and staff support.
2. Pipeland Orlando
Pipeland Orlando is more than a coworking space; it's a community of like-minded creatives and independent professionals, startups, and businesses of all sizes. As a purpose-built space, Pipeland offers coworking schemes and executive office suites. All member options include high-speed internet (both wired and wi-fi), 24/7 access, professional cleaners, ergonomic furniture, conference rooms, and organic coffee and specialty teas. There's also a full-time receptionist, helpful specialized staff, and high-speed color printers.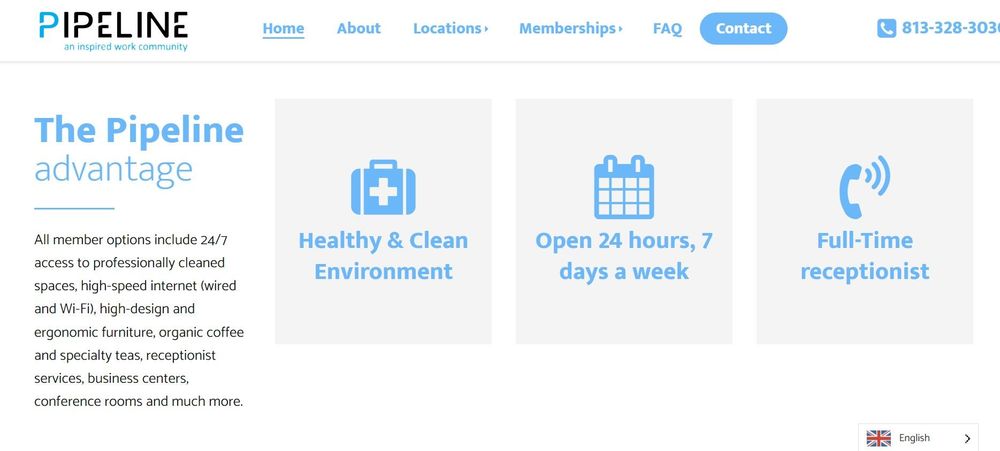 3. Industrious 300 S. Orange Avenue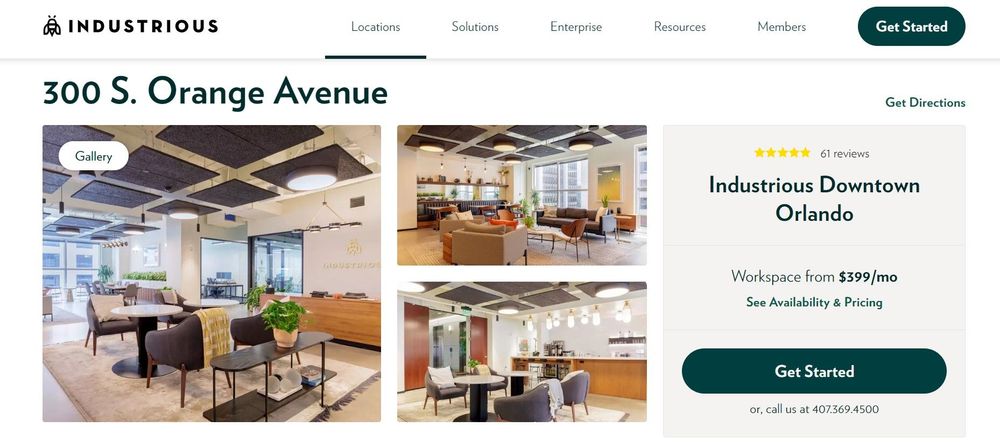 Industrious 300 South Orange Avenue is a stunning workspace near Lake Eola Park and Church Street Station in Orlando. These offices offer lush interiors, best-in-class services and amenities, and (unlike many of the options here) beautiful panoramic views of the city. Industrious has several flexible workspace plans, from fully-furnished private offices to virtual offices, as well as meeting rooms, phone booth rooms, and event spaces. Amenities include fast, secure wi-fi, office supplies, unlimited color printing, daily breakfast and craft coffee, a fitness center, dining options, and community events.
4. Serendipity Labs Orlando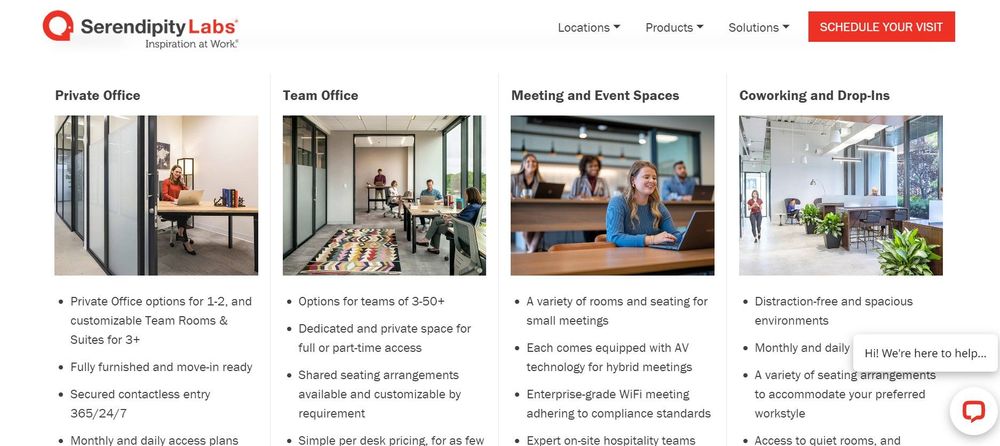 Serendipity Labs offers a private office, team offices, and coworking spaces, as well as meeting rooms and conference rooms for freelancers and small business owners. All spaces are fully furnished and can be customized to your preference. Serendipity Labs Orlando is located next to City Hall, the SunRail, and Church Street Marketplace and near multiple international eateries, shops, and pubs. There's also the City Commons parking garage attached. Amenities for this coworking space include complimentary fruit-infused water, tea, and coffee, a wide variety of seating options, inspiring common areas, full-service hospitality staff, and quiet and wellness rooms.
5. Citigreen Workspaces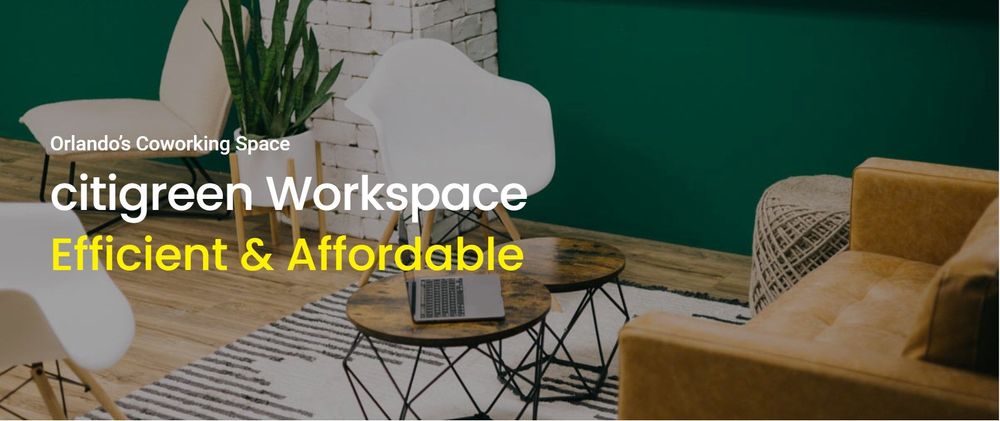 Citigreen Workspaces is an efficient and affordable coworking space with private offices and many good amenities. Located in the middle of downtown Orlando, Citigreen is a perfect choice for freelancers, startups, and small businesses looking for a space that can boost morale and stir creativity. You can choose between having your own dedicated desk, renting an office, or sharing an open area with others. All these plans include complimentary coffee, high-speed internet and printing, and access to conference rooms, all for a very reasonable price and for flexible periods of time.
5. CREDO Conduit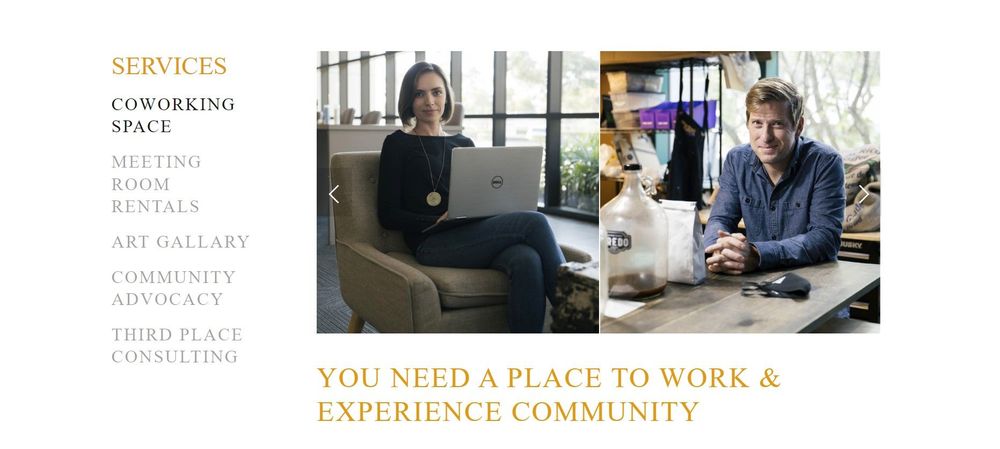 CREDO Conduit is a coworking community of people who want to get things done alongside others. Unlike other coworking spaces in Orlando, the focus of this company is to help you surround yourself with other creatives and entrepreneurs – even if the space also has plenty of areas to experience quietness. CREDO Conduit was founded by Ben Hoyer and Kyle Steele, two social entrepreneurs who believe lives get better when lived within a community. Member benefits include a private and free parking lot, high-speed internet, private conference and meeting rooms, a photography studio, and includes coffee and snacks.
6. Easy Work Space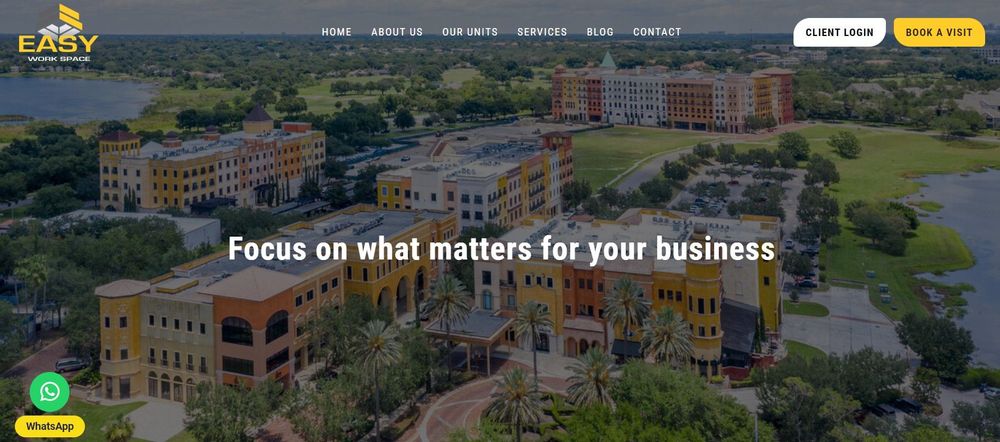 Easy Work Space is a company serving small, medium, and large businesses by providing infrastructure for day-to-day work. Their offices are located in Central Florida and consist of several units, office spaces, conference rooms, and meeting rooms. They also provide virtual offices for professionals and creatives. Amenities include 24/7 access, high-speed internet, a business address, break rooms, public parking, and accessible toilets for all units. Memberships are cost-effective and flexible and allow for excellent networking opportunities.
6. Expansive Angebilt Building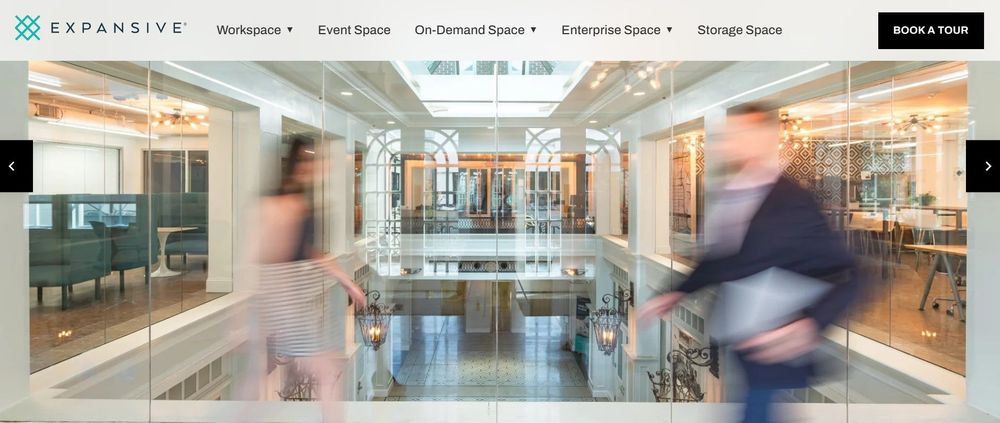 Expansive Angebilt Building is a workspace company offering suites, private offices, dedicated desks, and coworking areas in what's been an Orlando landmark since 1923. This prestigious 11-story location has excellent ambient light, indoor bike storage, numerous outdoor spaces, and a mother's room. There are also plenty of onsite and adjacent dining options and bars. All plans get access passes, the use of conference rooms, and ten phone booths at no extra cost. Not to mention a vibrant community of hard-working people working towards similar goals.
7. e|spaces Orlando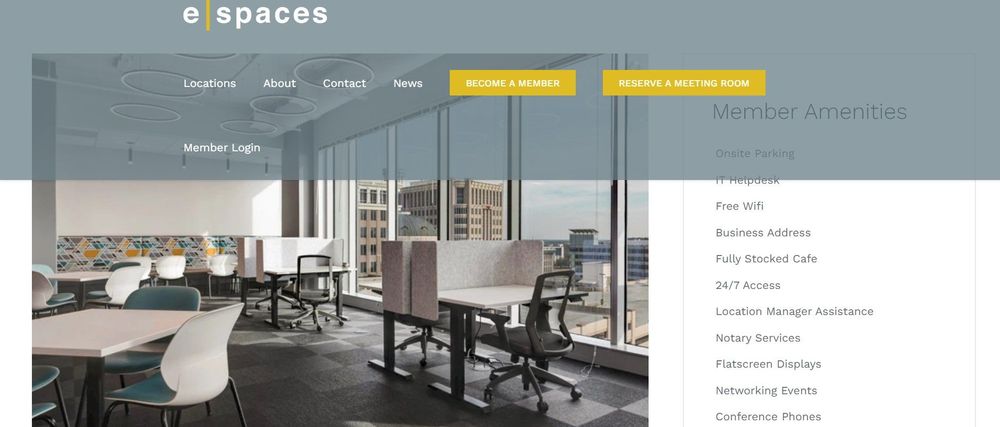 e|spaces Orlando has private offices with various capacities, as well as meeting and conference rooms that can fit up to 110 people. There's also a large coworking space, all with onsite parking, an IT helpdesk, free wi-fi, a fully stocked cafe, 24/7 access, notary service, and flatscreen displays. Plus, plenty of restaurants within walking distance and many networking events to meet other professionals. All dedicated office spaces are fully furnished, and you can choose between sizes fitting one to six people. The offices are located on the corner of South Garland and W. South Street.
8. Boomerang Office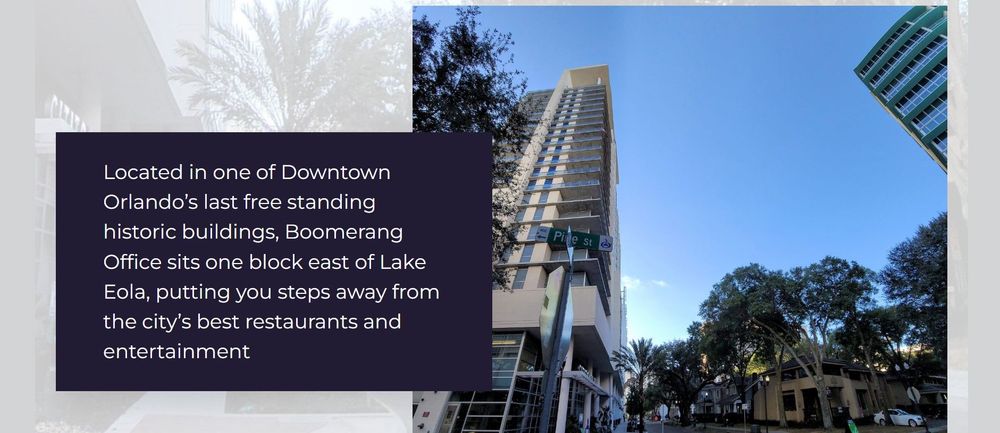 Boomerang Office offers shared office spaces in Downtown Orlando. Each of them is located within one of Orlando's last free-standing historic buildings, surrounded by restaurants and businesses, and fully furnished and ready for you to move in. Boomerang Offices has three membership plans: A shared space plan with hot desks, private offices for one to four people, and meeting spaces for up to 15 people. All of these plans include speedy wi-fi and complimentary coffee.
9. Regus Millenia Lakes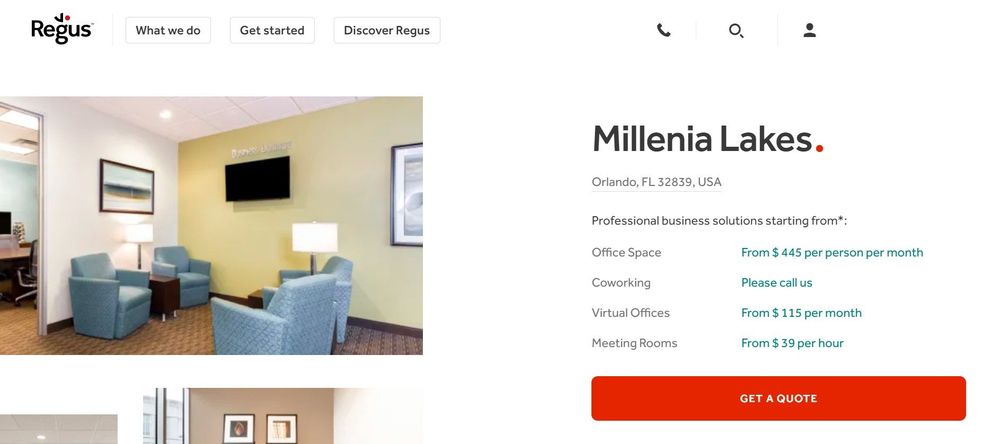 Regus Millenia Lakes is an eco-friendly Gold LEED-certified (green and energy-efficient) coworking space offering solutions for freelancers and small business owners. This beautifully designed building includes ninety private offices and two meeting rooms. You can choose between renting office space, coworking, using meeting rooms, or hiring a virtual office. There are various memberships to fit different budgets.
10. iWorkspaces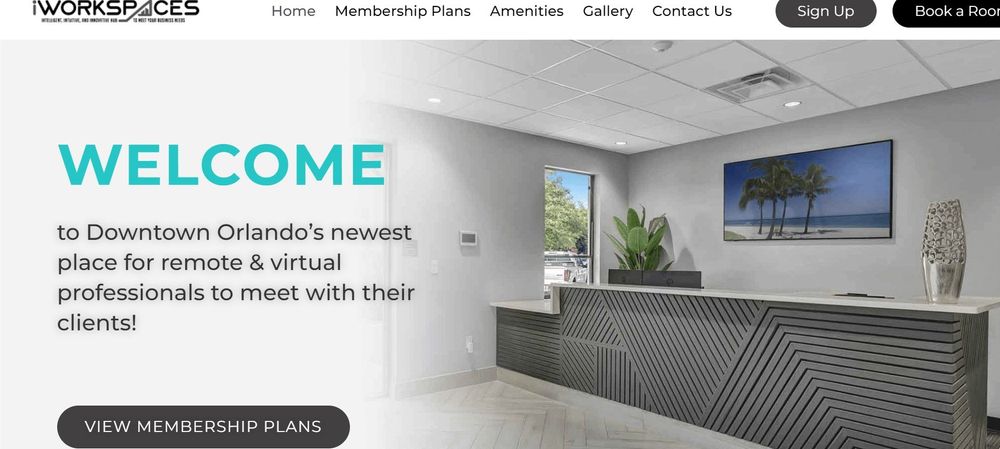 iWorkspaces is the perfect place for remote and virtual professionals to meet with clients. These offices in Downtown Orlando offer month-to-month contracts that include state-of-the-art amenities and services. There's free wi-fi, free parking, a fitness center and break room, electronic mail delivery, several meeting spaces, secured entry available 24/7, an outdoor entertainment area, an onsite receptionist, and reserved conference rooms. When you join this company, you also get a unique mailing address. iWorkspaces offers three plans depending on your needs.
Coworking spaces in Orlando: Final thoughts
Orlando is a great place to live, but if you're looking for unique and comfortable coworking spaces, you're in luck here, too. Choosing the best coworking space can be a fun task. Just remember to always compare the different membership plans, evaluate which perks are included in them, and make sure to take advantage of trial days, so you know exactly what to expect from your chosen coworking space.
Once you've found the perfect location in Orlando, all you need to do is arm yourself with the right tools to get the work done. If you're looking for a solution that has it all, you should look into Indy. Indy comes with nine powerful tools to save time and money, including proposals, contracts, invoices, and a time tracker.