Virtual assistants must be organized and efficient. These are core qualities that make virtual assistants successful. But organizing and planning work for multiple clients can get super complicated very fast.
To help you, we've created a list of the best apps virtual assistants can use to simplify and streamline their work in 2023.
1. Indy - Multiple tools
Indy is a great productive tool you can have in your arsenal if you are in the business world, especially as a freelancer. Indy is a one-stop solution where you can exchange ideas, streamline contracts, track billable hours, manage multiple tasks, generate bills, and get paid. The best part? These core tools are free forever.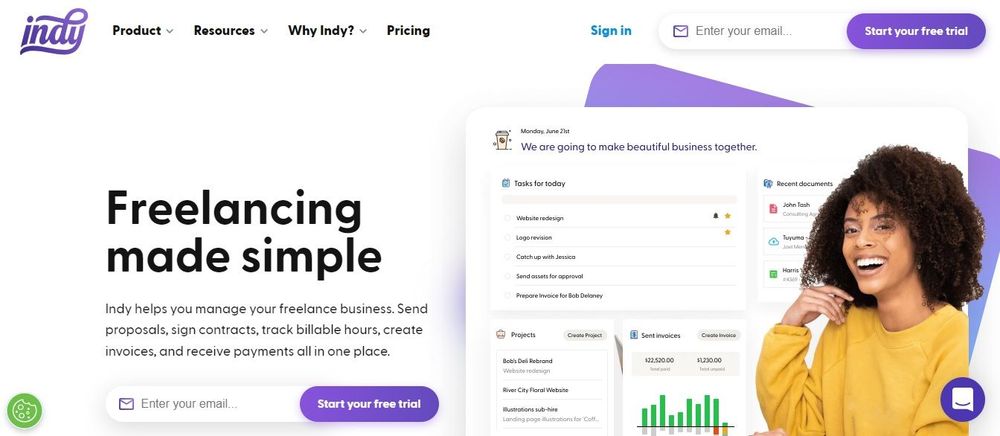 It integrates multiple valuable tools under one roof and eases laborious tasks like time tracking, contract creation, and many more.
Compiling and managing information can be a headache. Here's where Indy steps in and harmonizes client and project management tasks.
One of the most liked features of Indy is its intuitive project management dashboard that allows you to see all critical updates at a glance.
Learn more about this tool by clicking here.
2. Asana - Project management and time tracking
Using Asana, you can ensure that nothing slips through the cracks. Asana allows you to orchestrate everything, from project management to administrative duties. By looking at the job on a personal or Google Calendar, you can manage and use your time to the fullest extent.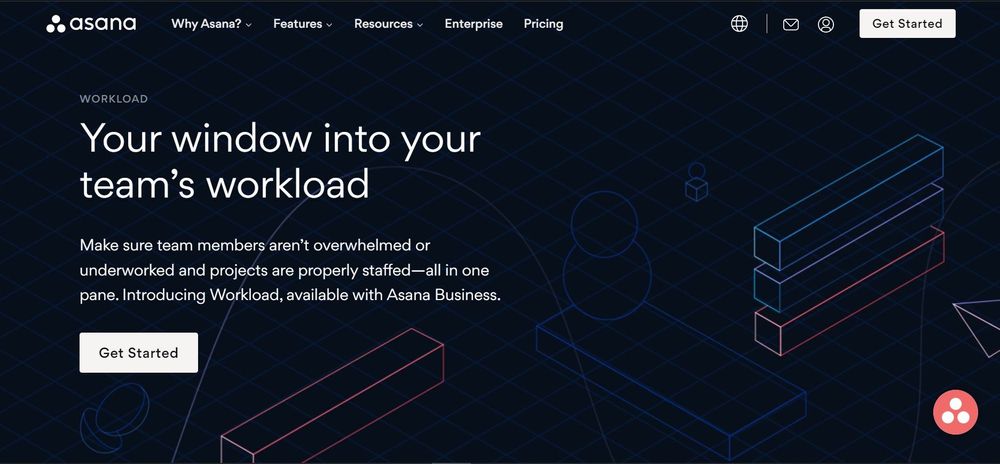 You can use Google Forms to create a standardized hiring procedure. Get the information your team needs and make it simple for others to request tasks using its unique features.
This tool allows you to reduce errors, streamline processes, and free up time to address more pressing issues using virtual assistant tools.
It also facilitates the status tracking of your work in real time. You can keep tabs and effectively manage project progress using virtual assistant software tools.
Learn more about this tool by clicking here.
3. Slack - Communication and collaboration
Slack's core strengths are the channels and organized communication areas that allow you to seamlessly interact with clients and other individuals.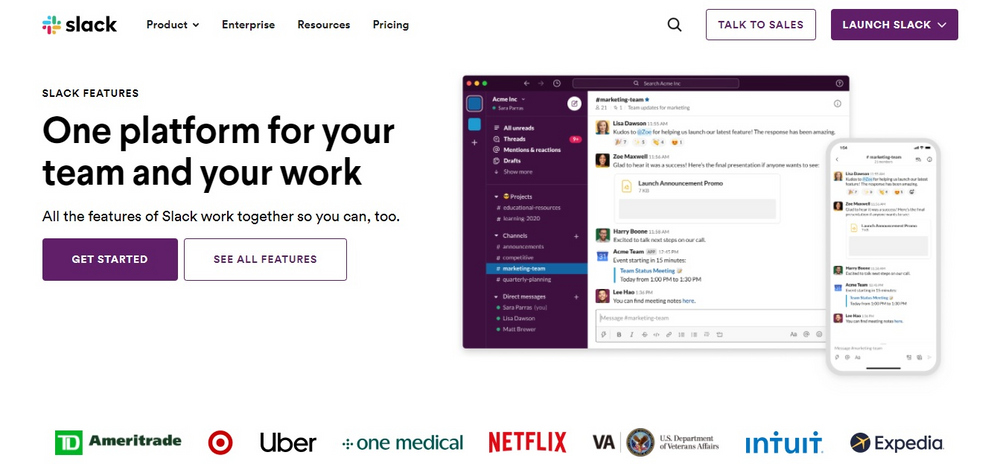 This tool offers multiple customization options through which you can give your profile a personalized touch.
You may easily chat, share audio and video files, or join a meeting to have a live discussion about the issues at hand.
It also allows you to integrate other elements from your Google account. For instance, if you are in a meeting on Google Meet, it can be seen on your Slack profile.
Learn more about this tool by clicking here.
4. Trello - Project management and organization
Simple, adaptable, and strong, Trello is an effective virtual assistant software. Trello makes it simple to keep an eye on every stage of your projects.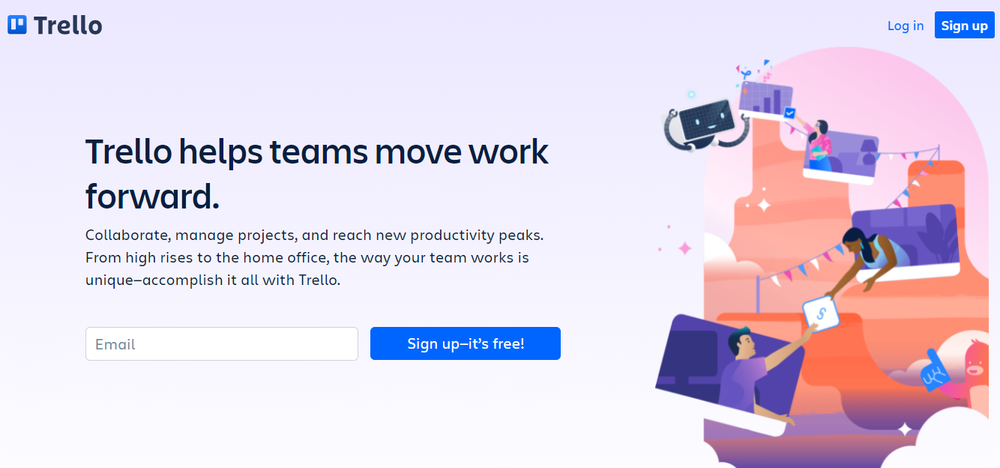 This tool has custom fields that save time, as you can systematically schedule meetings and social media posts. It will fit with the expectations of any project, whether it be a short to-do list or a complicated workflow.
The automation function of virtual assistant software tools integrated into Trello handles repetitive operations like making agenda cards, adding team members, or keeping track of deadlines.
With Trello's virtual assistant software, you can view your projects in various ways, including a dashboard, a timeline, a table, and more.
Learn more about this tool by clicking here.
5. Hootsuite - Social media management
Hootsuite is one of the leading social media management tools. You can schedule content posting for all of your various social media platforms using Hootsuite. It pushes the insightful content pertaining to your social media accounts and continuously tracks the performance of social media campaigns.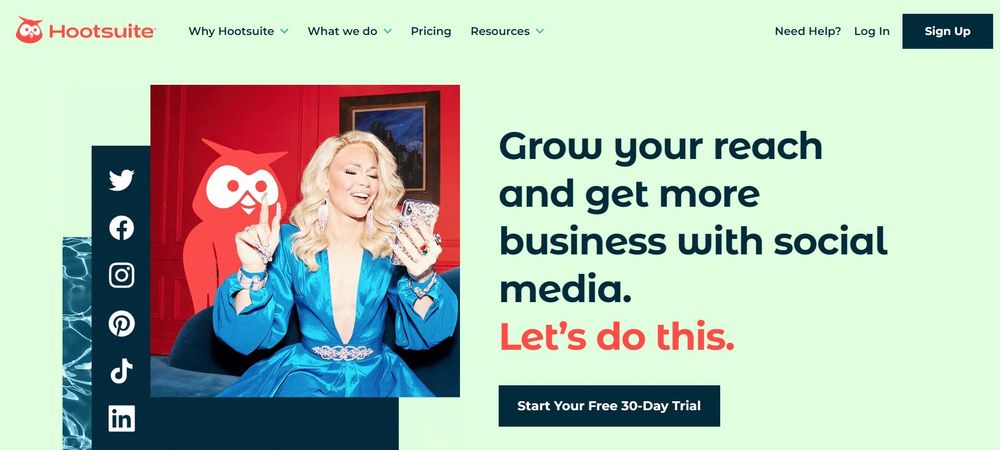 It enables you to view your scheduled social media posts and published social media content quickly while adding new posts and arranging older ones.
You can create individualized streams to follow developments and stay informed about your enterprise, clients, rivals, or any other subject that piques your interest on your social media accounts.
With this tool, you gain practical information on which timeline to post your content without doing extensive data analysis.
Learn more about this tool by clicking here.
6. Google Drive - Cloud storage and file sharing
Google Drive offers safe, encrypted access to your information through file storage apps. When malware, spam, ransomware, or phishing is found, you can proactively examine and safely remove the perilous files that have been shared with you.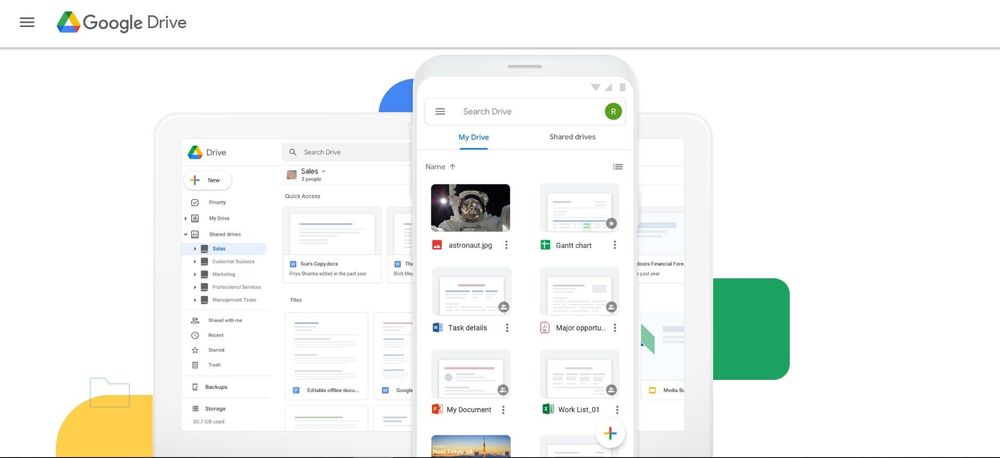 Docs, Sheets, and Slides are cloud-native productivity-based virtual assistant tools that interact with Google Drive to improve team collaboration and content creation.
This tool integrates with the current technologies used by your team on Google Workspace and enables a smooth workflow.
Without the need to convert file formats, you can liaise with Microsoft Office documents. You may also edit and save more than 100 types of files, such as PDFs, CAD files, photos, and more.
Learn more about this tool by clicking here.
7. Zoom - Video conferencing and online meetings
Zoom is one of the top video conferencing tools that freelancers and corporate associates use. You can impeccably communicate with one or multiple individuals using Zoom to enhance team success. Zoom is simple to use as well as manage, and it'll definitely power up your client communication.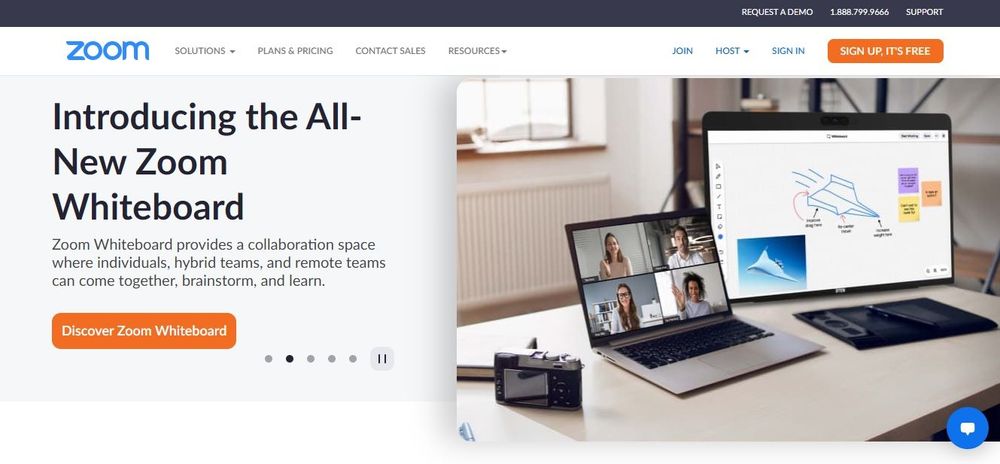 Zoom can assist you in connecting with people and enhancing teamwork in the boardroom and everything else in between.
It also has a background-noise reduction technology that can help you stay focused on the meeting without distracting other attendees.
You can also present a lot of things on the screen by clicking on a few tabs.
Learn more about this tool by clicking here.
8. Grammarly - Grammar and spelling checker
Grammarly can be your best friend if you are in the writing realm. It provides instant writing suggestions so you can deliver your content with optimum accuracy.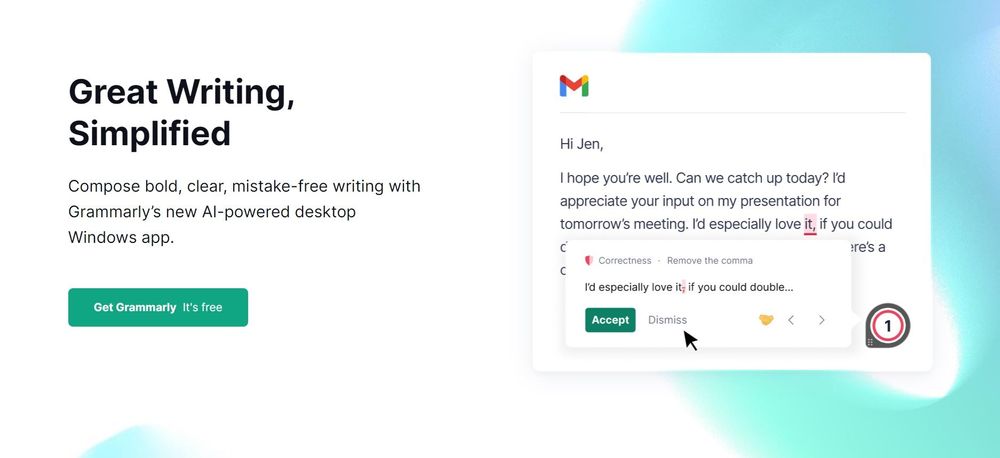 Get professional writing assistance on Google Docs and other websites using popular web browsers.
You can draft, save, and modify documents in a dedicated text editor that syncs between your devices.
You can speak with assurance while you're on the go with a Grammarly Keyboard. Make sure your writing is error-free and that the tone you use in your words is appropriate for your reader.
Learn more about this tool by clicking here.
9. Canva - Graphic design and visual content creation
Canva makes creating high-quality creative content for any format simple with user-friendly tools for the entire team. You can speed up the design process with Canva by providing your team with quick access to simple tools for producing interesting content.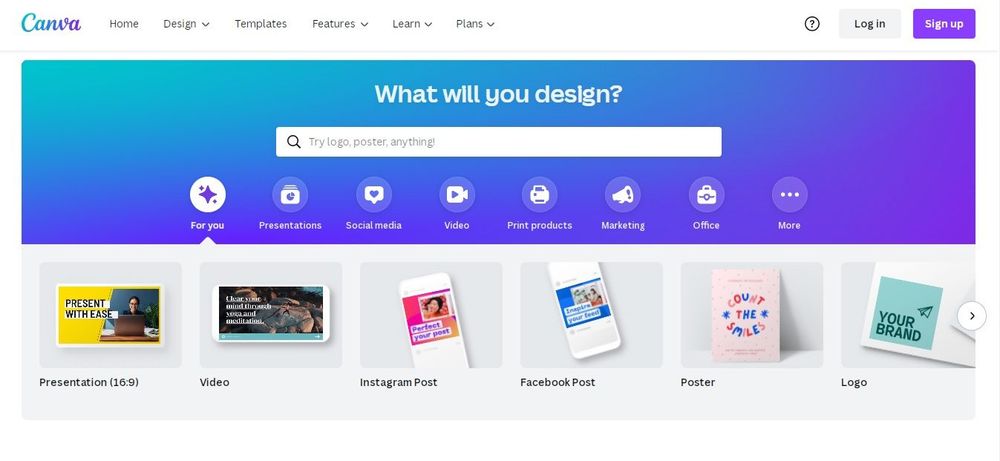 Your team can access hundreds of pre-made templates and limitless premium elements with Canva, ensuring that your projects always have total finesse.
Access Canva's premium content library, which contains more than 100 million images, drawings, videos, audio files, and fonts.
Use time-saving design tools like Magic Resize and Background Remover to resize content for any format.
Learn more about this tool by clicking here.
10. Adobe Creative Cloud - Graphic design, video and audio editing, and other creative tasks
With modern AI tools in Illustrator, Premiere Pro, and Lightroom, you can handle creative tasks effortlessly. You can utilize Share for Review to collaborate in Photoshop Illustrator. You can also leverage Adobe Express to create compelling content and 3D graphic tools for your future projects.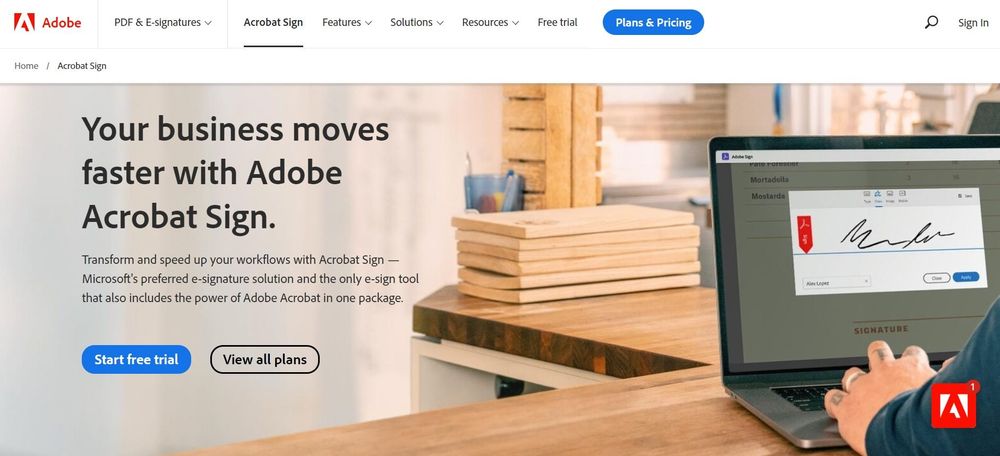 This tool offers more than a million free images, drawings, videos, and fonts.
It also has libraries to collect and distribute brand assets, including logos, fonts, and photos.
With Frame.io for Premiere Pro, you can collaborate and review your work in a sophisticated manner.
Learn more about this tool by clicking here.
11. LastPass - Password management and security
With numerous advanced features, LastPass is a password manager tool that is a full-fledged safety solution. It has been around for more than ten years and is one of the industry's most widely used tools. To prevent you from having to remember them, it also creates the most robust passwords and stores them safely in the vault.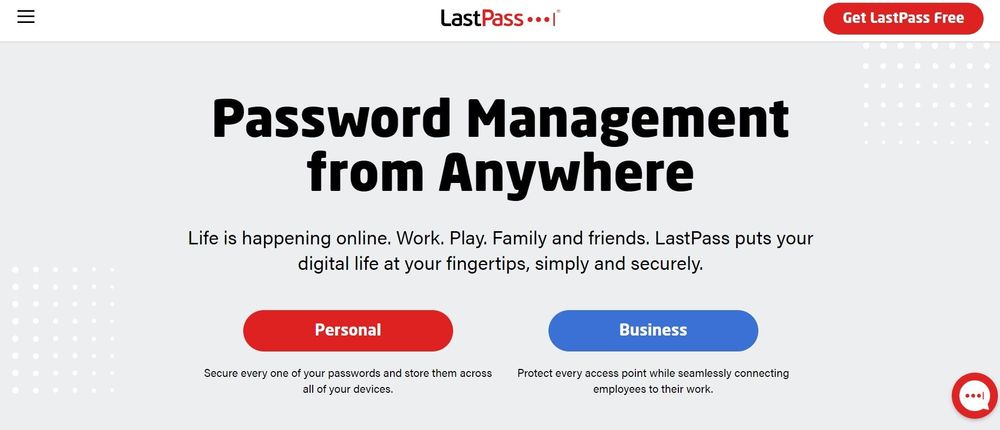 The app comes with apps for Windows, Android, iOS, and macOS, as well as extensions for all popular web browsers.
To guarantee complete anonymity, LastPass uses 256-bit encryption and a zero-knowledge policy.
You can access your LastPass passwords by memorizing just one primary password, making it safer to share your password with your virtual assistant.
Learn more about this tool by clicking here.
12. QuickBooks - Accounting and financial management
There's a good chance that folks familiar with accounting and bookkeeping tools are also familiar with the accounting software QuickBooks. This tool's technology makes automated invoicing and bill payments a breeze.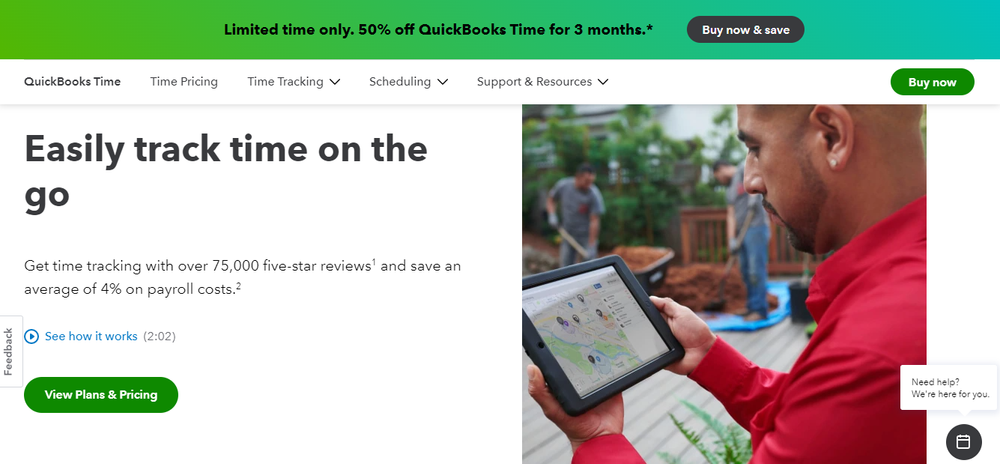 Electronic invoicing is another function of this program, saving you valuable time. Through the system, you may quickly and automatically email clients' bills, track them, collect online payments, and request electronic signatures.
Additionally, QuickBooks couples with many third-party programs, like payroll services, e-commerce websites, and customer relationship management.
It can even remind you to make payments, sync data from credit card and bank transactions, and reconcile accounts.
Learn more about this tool by clicking here.
13. Dropbox - Cloud storage and file sharing
Dropbox is one of the most well-known file-sharing platforms out there. It has long been the norm for information sharing and cloud storage. It is well-known for its hassle-free synchronization between desktop, cloud, and mobile devices, as well as its dependable servers.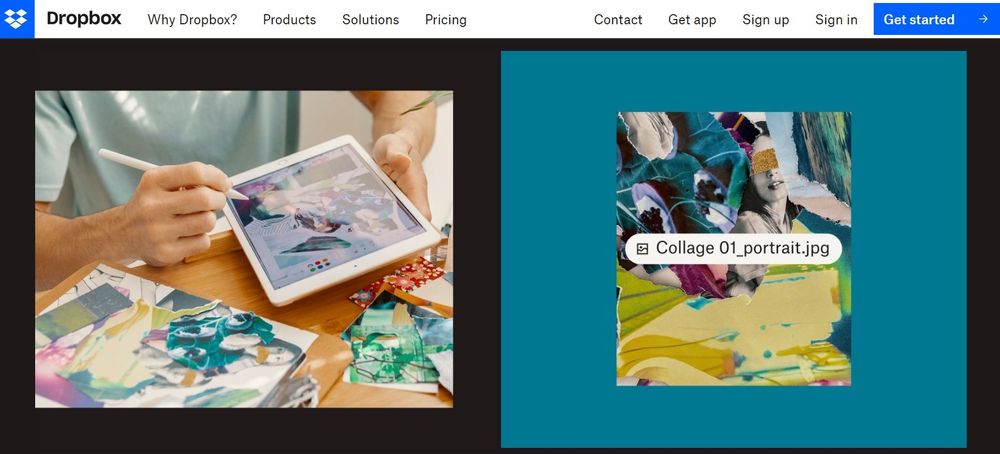 Dropbox offers cloud storage to store and manage all your information in one location.
Additionally, it offers mobile and PC compatibility so you can access your information conveniently.
It basically serves as a workhorse for cloud storage as it enables integration with over 100,000 third-party applications.
Learn more about this tool by clicking here.
14. Salesforce - Customer relationship management
Salesforce enables you to bring your teams together around your customers, gain valuable data insights, draw in prospects, and keep hold of devoted clients. It enables your entire staff to be on the same platform and liaise more practically. It is integrated with Slack and Google Workspace apps, two widely used communication tools.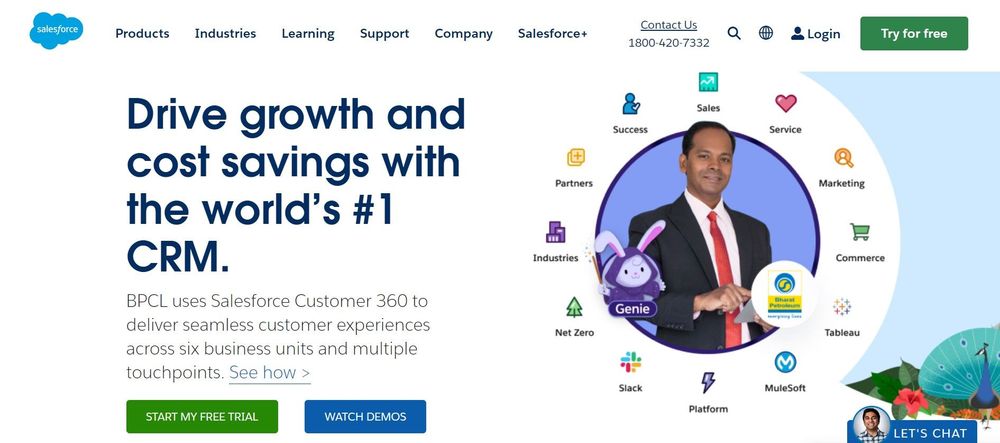 You can use the "team mailbox" to connect with your team and creative design workflows to save yourself from performing numerous manual activities.
Additionally, it offers a power-dialer tool that will automate the entire process by dialing each client one at a time if you frequently communicate with your clients on the phone.
There is no need to manually go to a different contact and paste the number again.
Learn more about this tool by clicking here.
15. Mailchimp - Email marketing and automation
Mailchimp isn't new for freelancers, specifically for those in marketing. This tool can help you manage and communicate with your client's customers using Mailchimp.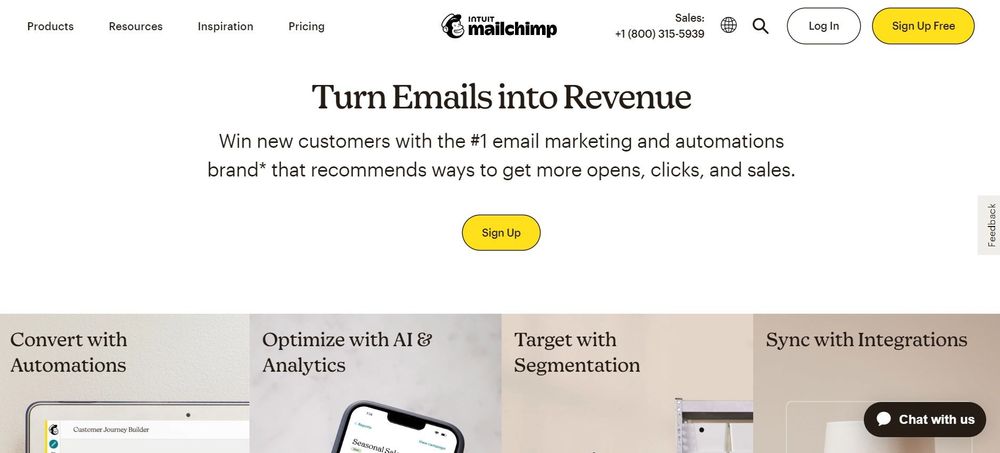 You can send mass emails using the service, segment your newsletters, and evaluate the effectiveness of individual advertising campaigns.
Additionally, you may combine the platform with additional tools, such as Shopify and Stripe.
Using Mailchimp, you can use newsletters or ad campaigns to introduce your clients' new goods and services to their clientele or target market.
Learn more about this tool by clicking here.
16. Hireology - Applicant tracking and recruitment
Hireology can be a great tool, particularly if you wish to expand your team and hire individuals. Using a single platform, Hireology centralizes manual, fragmented recruiting processes. It assists businesses and freelancers in finding and hiring the best staff. It also steers the onboarding process by involving you in the least way possible.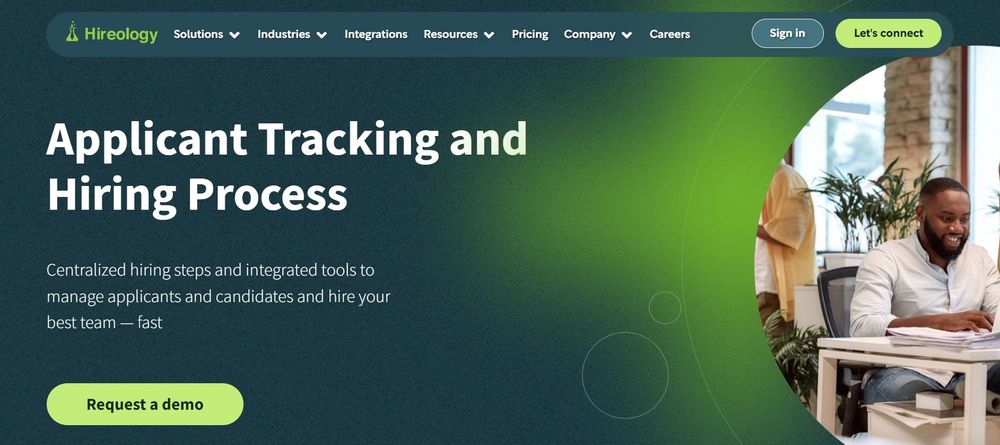 You just have to send a quick true/false survey automatically when a candidate applies to the job posting. Going ahead, the software weeds out unfit candidates without manual human evaluation.
You can order a variety of skills assessments, background checks, and drug tests through your Hireology account, and you'll get notifications when the results are ready.
Using Hireology, you can send emails and texts to potential employees while keeping your personal contact information private.
Learn more about this tool by clicking here.
17. Calendly - Appointment scheduling and management
Calendly is an automated scheduling tool that is both robust and easy to use. It makes interacting with others simpler, allowing you to concentrate on your main objectives. Instead of exchanging dozens of emails back and forth to schedule a meeting, you can provide the recipient a single Calendly link.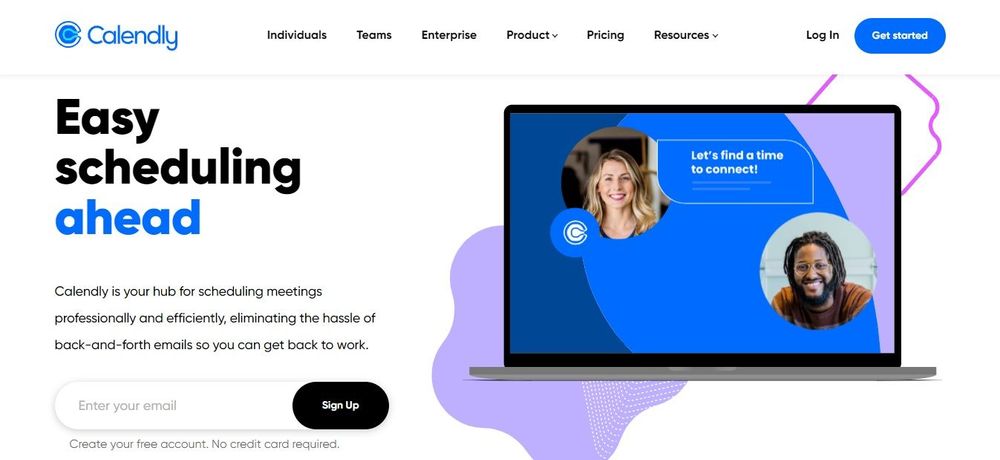 This tool detects the other party's or recipient's time zone automatically and displays your availability in their time.
It also works in a vice-versa manner by allowing your invitee to do the same. The person can arrange different kinds of meetings as per their convenience.
Additionally, it sends a reminder via email or text to the person you invited to the meeting, depending on their preferences.
Learn more about this tool by clicking here.
18. DocuSign - Electronic signature and document management
DocuSign is a document storage and contract creation tool valid in more than 180 countries. You can sign contracts in 44 languages and deliver them in 14 while adhering to industry- and region-specific rules and standards for electronic and digital signatures and ID verification.
DocuSign's eSignature infrastructure enables you to attain over 99.99% precision in contracts with negligible maintenance downtime.
Your most important documents will be stored and categorized together, allowing you to stay away from document fatigue.
You can rationalize the contracting process and make it smoother by linking it to a contract management workflow.
Learn more about this tool by clicking here.
19. FreshBooks - Invoicing and time tracking app
FreshBooks is a fantastic choice for small businesses and individuals who spend the majority of their time concentrating on cost and receipt management. Business owners can benefit from its amazing features, such as clean invoicing, time tracking, and automated reports. It will give you access to a user-friendly interface that enables you to keep track of every financial transaction.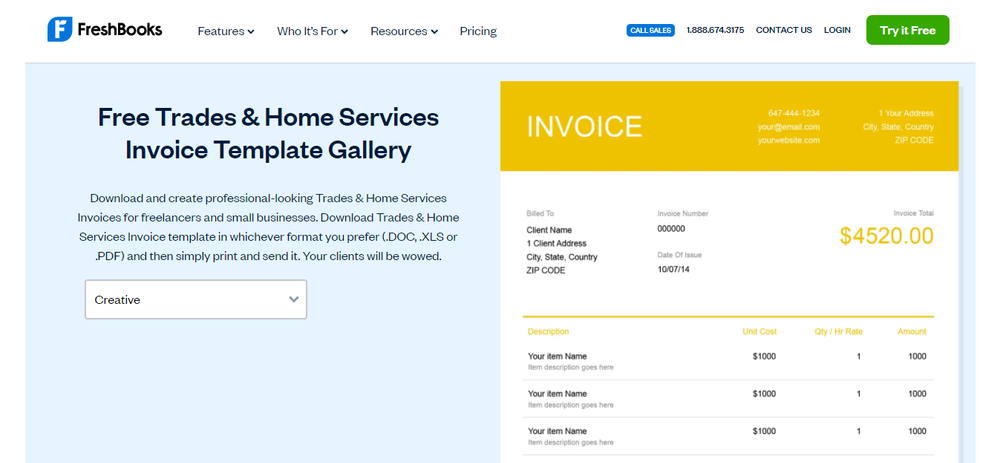 FreshBooks' time tracking, invoicing, and spending tracking features make it a great tool for forecasting and setting budgets.
With only a few clicks, you can easily produce invoices that appear professional. Additionally, it makes it simple for your customers to pay with a credit card.
You can also synchronize your credit card and bank account information with this service.
Learn more about this tool by clicking here.
20. Xero - Accounting and financial management
Xero is the best choice when it comes to online accounting. It works with every platform, gadget, and operating system that we are aware of.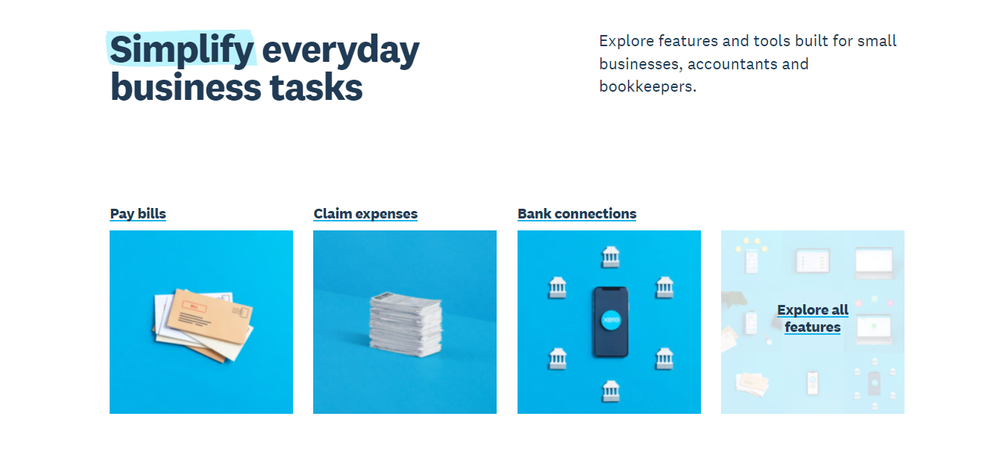 With this powerful tool, you can do many things, including an instant link to your bank to check your balance, send clients bills, and reconcile accounts.
By photographing your receipts, you may enter your expenses directly. This makes double-entry bookkeeping simpler and converts foreign currencies for you.
Your virtual assistant can swiftly generate balance sheets and financial statements with the aid of Xero and keep you informed about your financial reporting.
Learn more about this tool by clicking here.
21. Zoho CRM - Customer relationship management
The Zoho ecosystem includes Zoho Books, a cloud-based accounting and bookkeeping platform geared toward small and mid-sized businesses.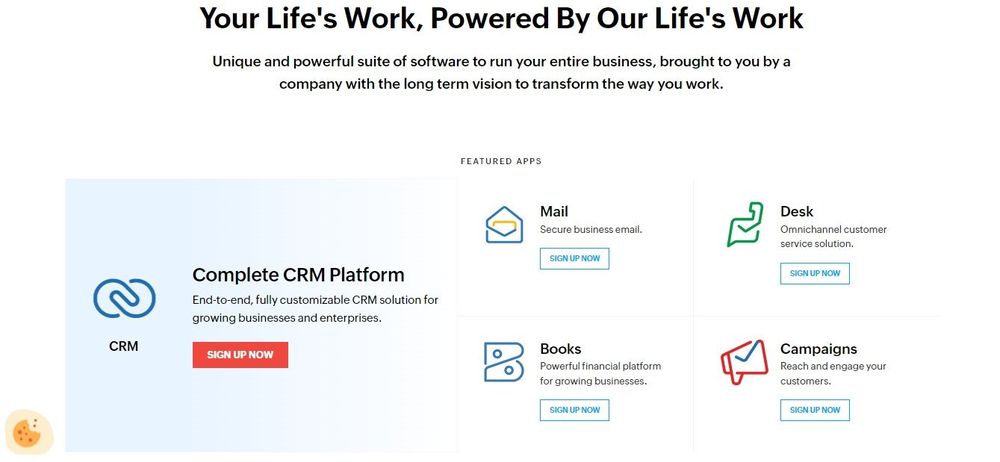 Through this tool, you can submit estimates, create invoices, accept payments, and track spending.
An impressive feature of Zoho Books is the ability to remind clients who still need to pay their bills automatically. This function can save a lot of the time that you spend on following up.
Additionally, it includes many robust features, including contract management, inventory management, and time monitoring.
Learn more about this tool by clicking here.
22. Airtable - Database management and organization
The Airtable platform makes it simple to create effective, unique applications. The best part about these tools is that you can use them without even learning to write a single line of code, which means they can harmonize practically any process, workflow, or project.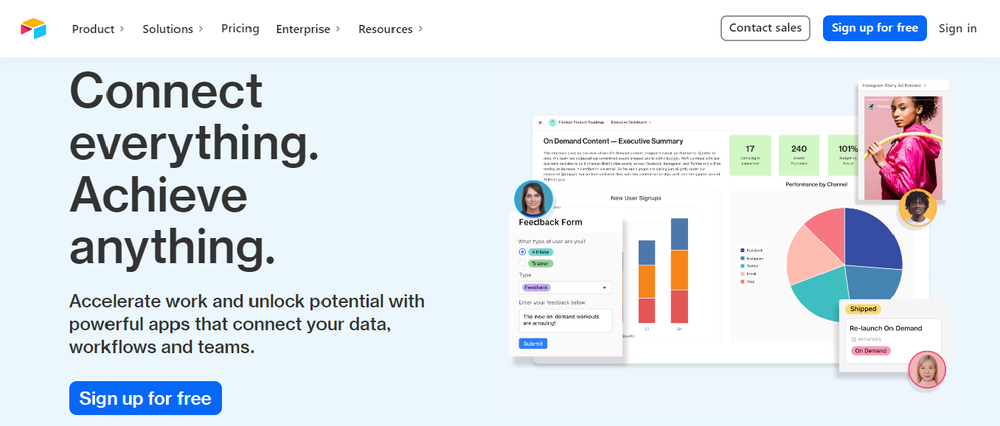 You may connect Airtable to your other tools to automate highly tactical actions like posting a tweet or sending an email update. Furthermore, it can track all the information related to your goals.
It also compiles and collates data from numerous sources, reducing significant hassle in the data-gathering process.
To create personalized entry points, you can collaborate with your team and business partners to sort, filter, and reorganize your data. This will ascertain that everyone has access to the necessary information in a manner that best suits them.
Learn more about this tool by clicking here.
23. Google Analytics - Website and digital marketing analysis
You can monitor and comprehend your customers' behavior, user experiences, online content, device performance, and more using Google Analytics. Google Analytics gives you the data you need to develop a successful business growth strategy while learning facts about your website's users that you probably didn't know.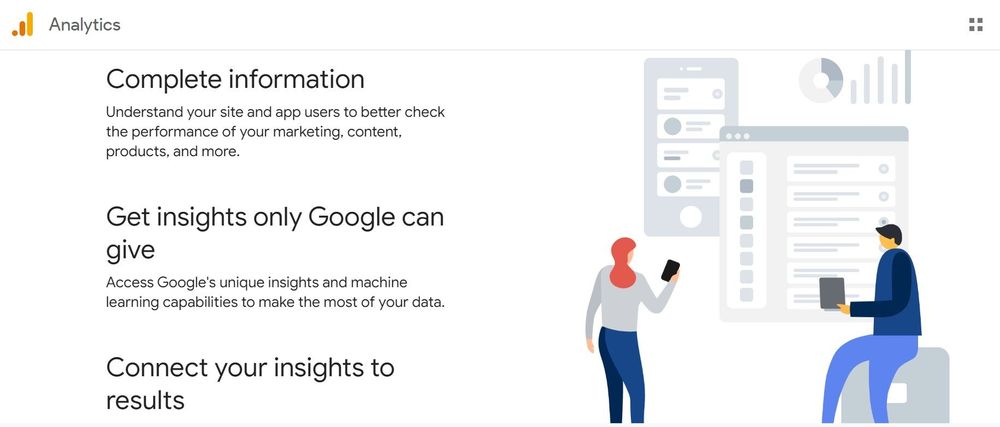 The time it takes to enter the data into spreadsheets or documents is reduced because Google Analytics does all the work for you.
You have a variety of Google report templates to pick from in Google Analytics, or you may create your unique report. You can choose the metrics and parameters you want to view as well as their presentation.
When Google Analytics and AdWords are combined, they essentially align two technologies that work together to provide actionable data to aid in the success of your AdWords campaigns.
Learn more about this tool by clicking here.
24. HubSpot - Marketing, sales, and customer service
HubSpot, a CRM platform, unifies all the components a developing company needs to deliver world-class customer service in one place. Their thoughtfully constructed solution equips teams with the resources they need to grow into stronger, more productive teams.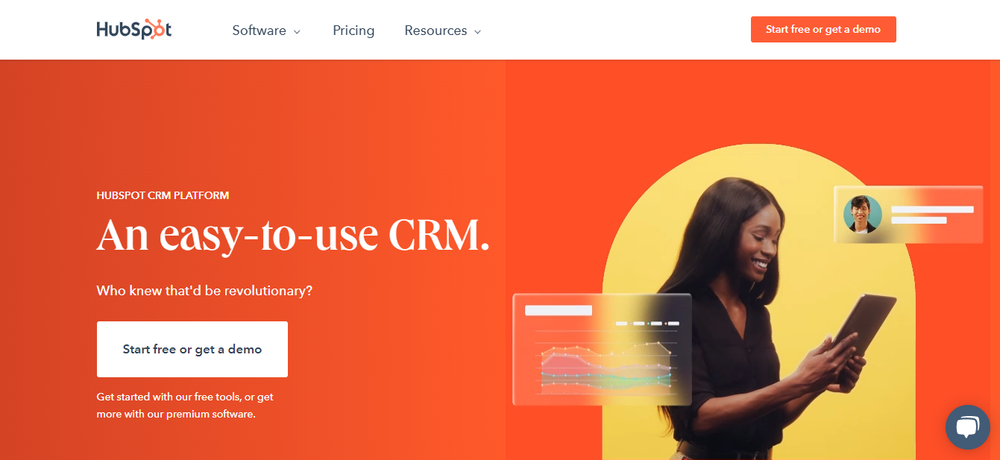 No matter which package you choose, you gain access to virtually all the fundamental tools you need to advance in freelancing.
It has all-inclusive marketing automation software with the features you need to attract your target market, convince them to make a purchase, as well as track and assess results.
As a powerful sales CRM, this tool offers you a thorough insight into your prospects and helps you close more deals faster.
Learn more about this tool by clicking here.
25. Coursera - Online learning and professional development
One of the most well-known online learning platforms, Coursera provides thousands of courses and a variety of learning opportunities, including guided projects, professional certificates, and degrees. It creates its courses and learning programs in collaboration with renowned universities and businesses.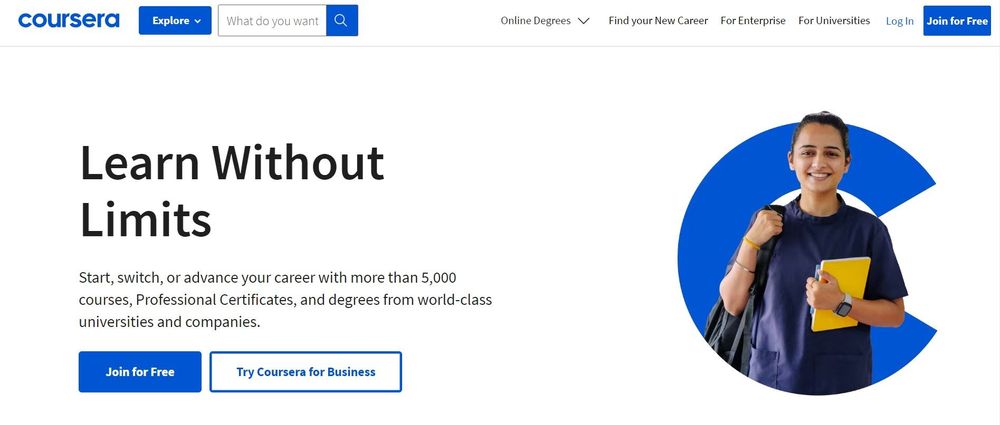 Coursera offers a range of payment options, including free, paying for a single course, and subscribing monthly or annually. Future employers are aware of its flexible, reasonably priced, and employment-relevant courses.
Coursera for Businesses provides an Enterprise package for bigger enterprises and individual learning. You will have unrestricted access to the platform's training materials, performance indicators, user data, and success-enhancing integration.
On both Coursera Plus and individual courses, you can request a refund within two weeks of making a payment. Coursera Plus also offers a completely free trial.
Learn more about this tool by clicking here.
26. Udemy - Online learning and professional development
Udemy encompasses CorpU, Udemy Courses, and Udemy Business Pro (a premium learning environment with laboratories, tests, and practical simulations). CorpU offers courses in strategy, leadership, critical thinking, sales, and supply-chain management and is intended for senior and up-and-coming leaders.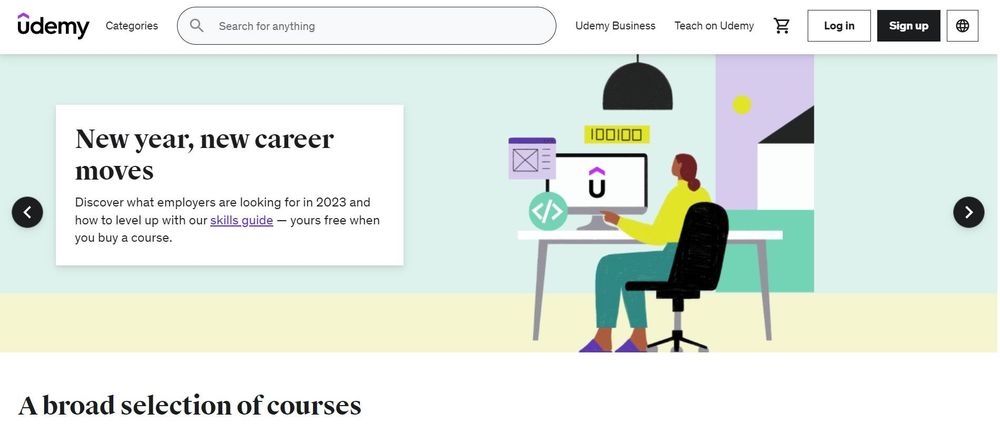 CorpU brings leaders together through cohort-based learning in courses on strategy, leadership, critical thinking, sales, and supply-chain management.
The instructional strategy allows students to collaborate with a moderator and a subject-matter expert.
Udemy collaborates with local instructors and global specialists to design learning paths and functional skills models. Hence, it's ideal for students as well as business leaders.
Learn more about this tool by clicking here.
27. Evernote - Digital files and project planning
Evernote is one of the most fantastic project management tools for organizing and recording your ideas and information. It has more power than Simplenote or Apple Notes, two other popular note-taking programs.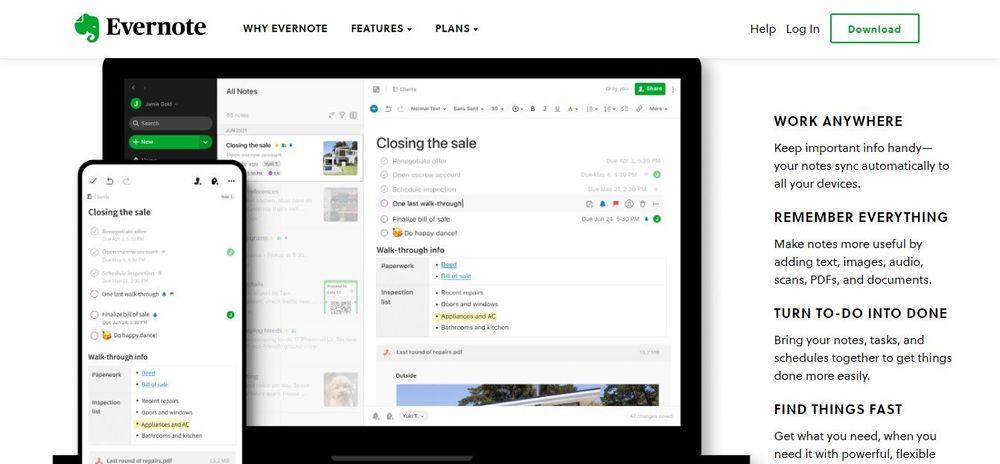 Evernote is designed to allow you to take and share pictures from your notes with colleagues.
In Evernote, you can use and leverage templates to reduce the time spent taking meeting notes. Evernote also makes it effortless to link notes to your calendar events.
It functions as a personal journal, digital file vault, and project management tool.
Learn more about this tool by clicking here.
28. Todoist - Task management and planning
Todoist allows you to plan and draft your daily and weekly schedule in the most efficient manner possible. You can add quick tasks you accomplish, one at a time, and give each one a brief description using this tool. Plus, one cool benefit of using digital to-do lists over paper ones is that you can include descriptions.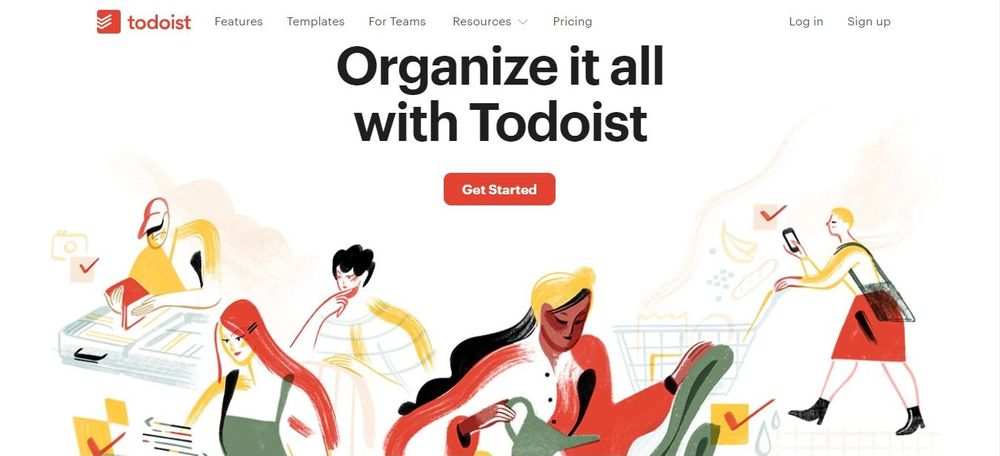 You can sort through tasks using Todoist's filters based on whether you or someone else assigned them. You may also check out which ones are priorities.
If you want to gain an in-depth sneak peek, you can check every category in the bar on the left.
Its free version provides valuable features like prioritization, due date settings, and cohesive collaboration.
Learn more about this tool by clicking here.
29. Microsoft Office - Multiple tools
MS Office needs no introduction. Microsoft created Microsoft Office in 1988. This Office suite includes several programs that are instrumental in today's digital computer usage. A single file that can be downloaded as a document can contain text along with graphics, colors, photos, and animations.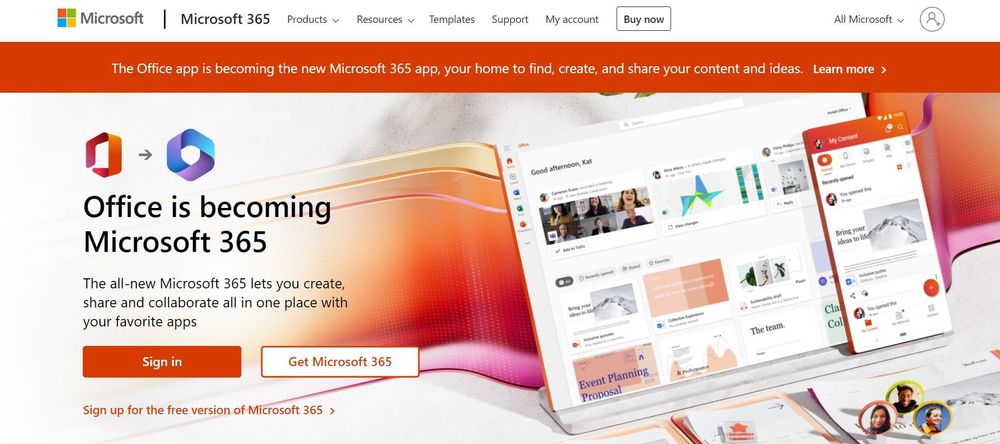 You can use Microsoft Word to create customized templates for a plethora of functions.
This is one of the most extensive tools used by content creators and authors to create and edit their work.
The X-factor of MS Office is that it provides a bundle of highly useful tools in one location.
Learn more about this tool by clicking here.
30. LinkedIn Learning - Online learning and professional development
LinkedIn Learning is an online learning platform that provides video-based content that is available on demand. More than 16,000 courses are available on the platform, and over 9,000 of those are in English.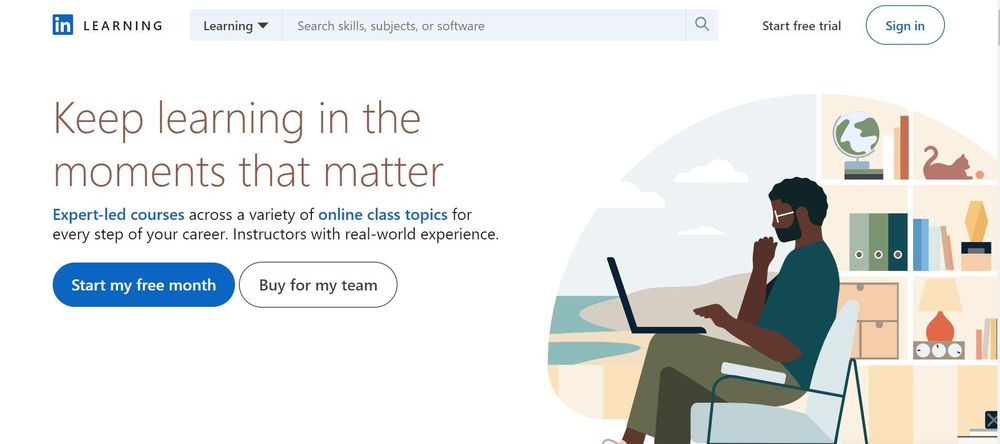 Each course is divided into several concise movies with distinct learning objectives. The three categories of LinkedIn Learning courses are business, technology, and creative. Subcategories are found inside each category.
Unlike traditional education, LinkedIn Learning offers self-paced education that facilitates great flexibility in terms of time and the learning process.
You also get credible certificates, which can complement your resume in a substantial manner.
Learn more about this tool by clicking here.
Summary
These 30 apps will enable you to get more done in less time. We are, of course, a bit biased. We think every freelancer, including virtual assistants, should start with Indy. It brings together so many tools in one place. Start with Indy's efficient and powerful platform, and you'll be able to build a strong virtual assistant business in no time.