These days, you don't need to constantly worry about your work and whether or not it is taking up too much of your time.
There are several software packages available that can help automate your work, regardless of what industry you may be in.
One such app is Zapier, which is undoubtedly one of the best software packages available on the market. Ask any software developer what they look for in an integration app, and they will tell you that convenience, time-saving capabilities, and cost are the factors most often looked at.
Keeping these factors in mind, let's look at how Indy's range of integration tools, especially Zapier-GitHub, can transform how you manage your work.
What is GitHub?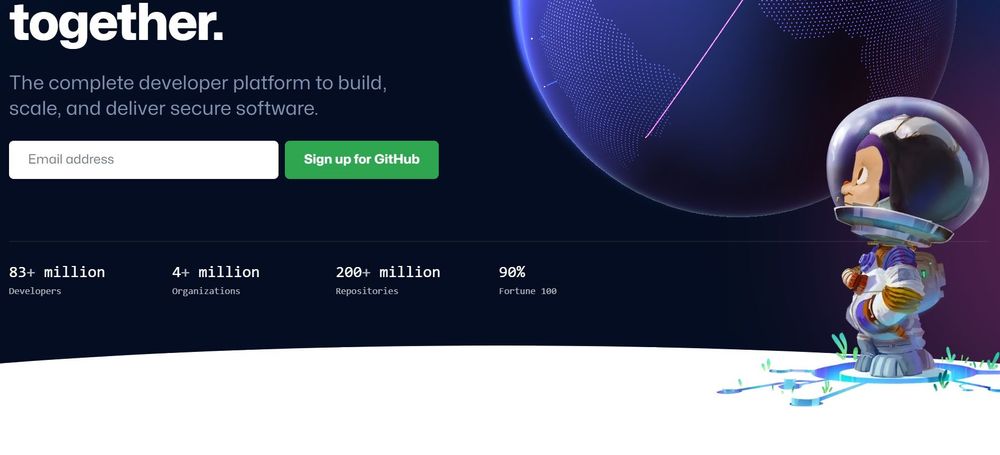 GitHub is an internet hosting service for software developers that not only hosts software development programs, but Github actions also include:
Task management
Create workflow integration details
Track bugs in the software development process using Git
Integrate various programs and applications
Control access to software and software programs
Zapier is one of the top integration tools currently available for GitHub, and looking at its functions, we think it's safe to say that every software developer should be using Zapier for GitHub. You can read more about GitHub, Inc. by visiting their website.
What is Zapier?
Zapier is a software application that can help integrate web applications, automate your work, and simplify role-specific automation by creating "Zaps."
Zaps are automated workflows that assign one application as a "trigger" to create "actions" in another application. For instance, when a client pays an invoice, Zapier can automatically add that invoice to another application, like Quickbooks, to ensure all your information stays current.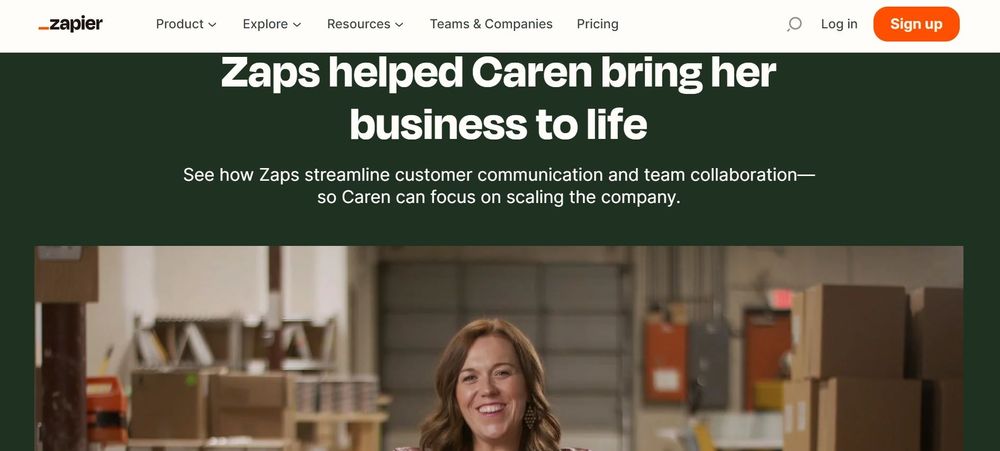 Zaps like these can automate recurring tasks to save you from having to manually update your information across multiple applications.
With over 5,000 applications supported on Zapier, linking your calendar, workstream manager, and even your email is now simplified.
Top 5 Zapier applications for GitHub
Let's take a quick look at the most popular applications by Zapier and how they can be used to manage your work and automate your processes by filtering, formatting, or running open-source software.
1. Schedule by Zapier: Ghost admin
Set your schedules, recurring actions, and more with Schedule by Zapier. Schedules can be set daily, weekly, or monthly. This ghost admin feature can be used for main jobs and is great when working on a new site.
2. Filter by Zapier
Block unnecessary actions by using the Filter by Zapier. Emails, texts, and other processes can distract you from what you are busy with.
Filter by Zapier will help you navigate your streams rather than have the user open a page on another tab or window.
3. Email by Zapier
The email app by Zapier gives you a custom email address, easy communication tools, tips when dealing with clients, and integration with your GitHub subscription.
All-in-one communication capabilities reduce the time spent using different applications without needing to open another tab or window.
4. Webhooks by Zapier: API URL
Posting and accepting data from various sources is one of the critical aspects of software development. By allowing only certain data or a specific type of file to be posted, Webhooks ensures that you are using the best data possible.
5. Formatter by Zapier: Ghost theme
Automatically export your data or code to the formats or themes required for your programming. Formatter by Zapier can format any data or source code quickly and easily. Change settings to suit your theme.
Why use Zapier integration tools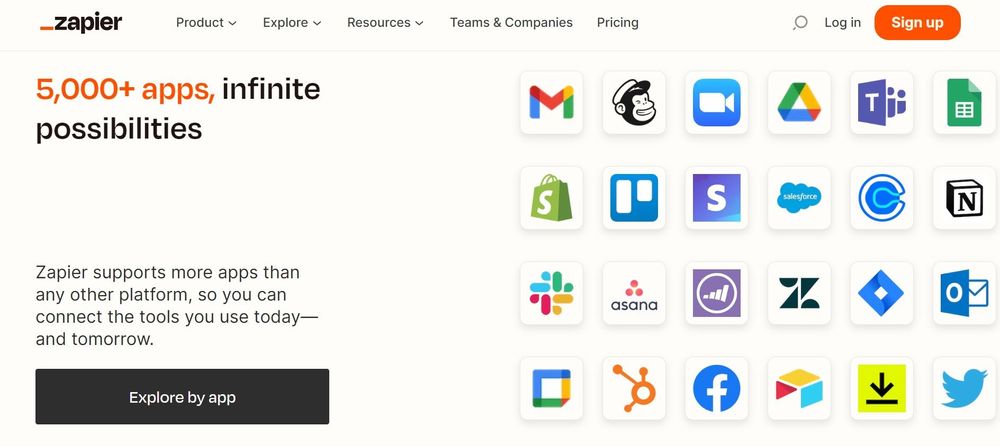 If you are still not convinced that the tools offered by Zapier are the best to use for your automation and workflow needs, there are a few other benefits that might change your mind:
Zapier is convenient and allows the user to update multiple platforms at once. This can save you a lot of time and effort and will help you improve your work processes.
Zapier is the ultimate control panel to monitor various platforms used by top streamers and content creators.
Cut your actual working time by using automated apps that change your workstreams and allow for the easy integration of various programs.
There are different packages available depending on your needs. The basic version is free to use, which allows you to test before you commit.
While there are other platforms available, Zapier is still considered one of the best platforms or applications to improve the functions of software programmers.
Zapier uses role-specific automation tools to improve just about any process.
Zapier-Github and Indy
Indy, a project management software designed from the ground up for freelancers, is working on an update allowing users to connect their apps with Indy using Zapier.
This functionality will see more people being granted access to Zapiers integration and automation apps that work well with platforms like GitHub. This includes freelancers and other business executives looking to improve their processes.
This release is coming very soon, so keep an eye out for it in the coming weeks.
Indy and freelancing: The best relationship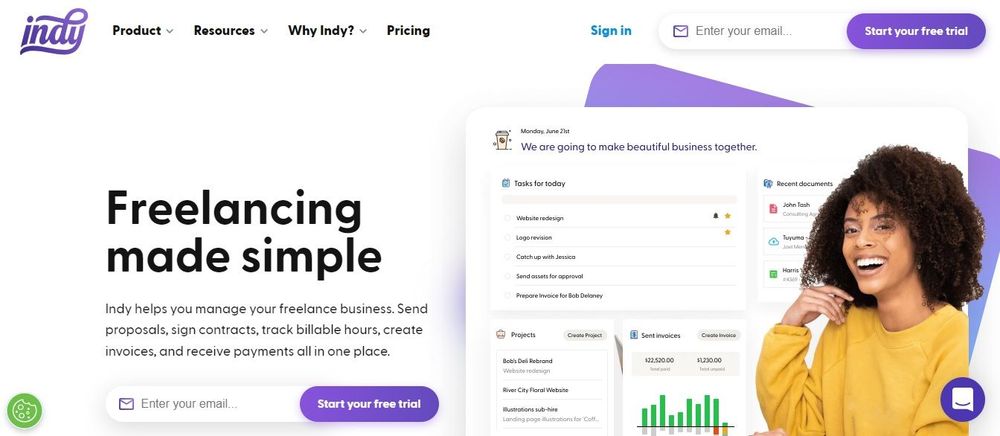 Indy is the best platform for freelancers. Working on multiple projects at a time can be confusing, and using Indy can help to improve work processes like creating and sending proposals, contracts, and invoices, keeping track of time, managing tasks, and more.
Teaming up with Zapier, Indy will provide 1,000+ more integrated apps that will change how freelancers do business and can help save time and effort in how they communicate.
Conclusion
Zapier has some of the best new custom integration tools that just about anyone can use to improve their workflows, automate many of the functions they would do manually, and help create a single platform with multiple capabilities.
Now teaming with Zapier, Indy can become the best automation tool for freelancers, allowing them to improve how they do business. Check out how Indy can streamline your freelance business today.