Being Australia's capital, Canberra has seen tremendous growth in the coworking movement.
Coworking in a shared office is not a new idea. The coworking movement has resulted in the creation of various coworking spaces Canberra has to offer. Coworking spaces in Canberra are on-trend this year, whether it's for a beautiful location, an inclusive workspace, flexible memberships, meeting rooms, extra benefits, or a fantastic hot desk.
In this article, we'll outline a few of Canberra's well-known coworking locations in which you can rent a private office space or a virtual office.
1. Good Work (The Studio Braddon)
Good Work Canberra might be one of the least expensive choices if you're seeking a coworking space in Canberra that is truly economical. A local coffee roaster's coffee is even served at this "boutique coworking" area.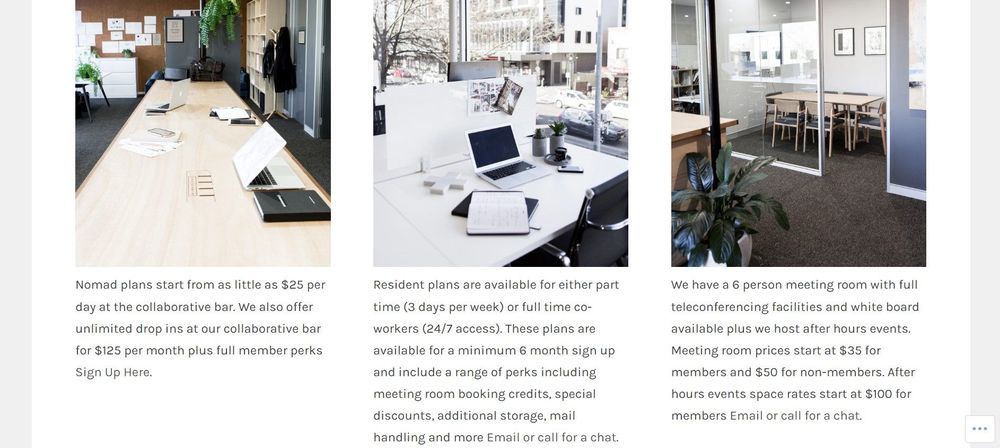 The Nomad options start at $25 per day for all the freelancers and startups operating on a tighter budget, with unrestricted hot-desking at the bar costing $295 per month. A resident membership with access seven days a week or for three days a week costs $420 a month.
Good Work Canberra is the ideal location for networking and connecting, in addition to coworking.
Of course, it's a great option for anyone just starting out with their own projects because it's so affordable and conveniently placed.
2. Nous House
Nous House has shared office spaces in Melbourne and Brisbane, in addition to being one of the top coworking spaces in Canberra.
This location is ideal for professionals seeking a genuine coworking space in Canberra where you can exchange ideas with other experienced freelancers and startups on how to advance your firm.
With a gym on-site, secure storage, a common kitchen, 24/7 access, and on-site parking, Nous House may essentially turn into your second home.
Naturally, complimentary refreshments like coffee, tea, and snacks are provided all day long so you can stay energised as you create your own project.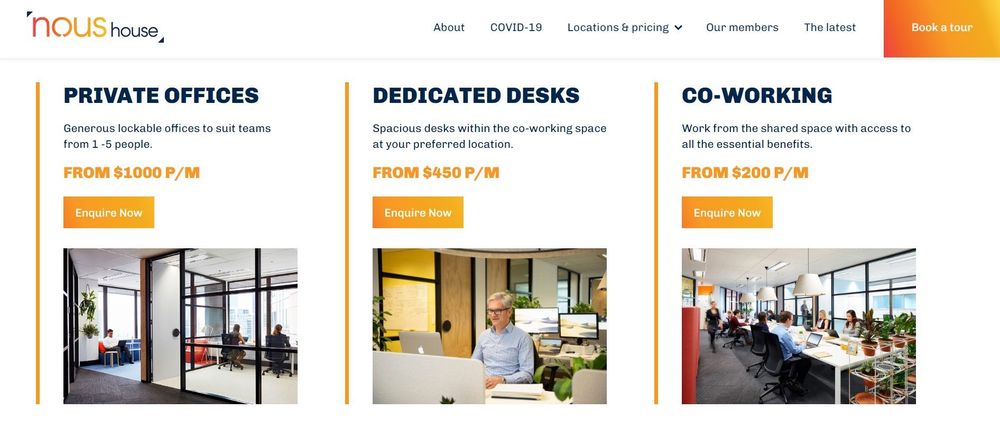 Your monthly coworking fee in this area of Canberra will be at least $200, and your dedicated desk rental fee will start at $450. For a private office space that can accommodate a team of 1 to 5 people, budget $1200 a month.
Regardless of the membership you select, you will always have access to the basic benefits. Depending on the membership, you may also be able to use additional Nous House locations even if you live outside of Canberra.
3. Innovation Network, Canberra
The Canberra Innovation Network is one of the most significant locations in the ACT when it comes to shared office space, where interaction is at the centre of the offer if you're searching for the finest coworking space in Canberra for small businesses and startups.
With the Canberra Innovation Network, a true community has been created where the team and the freelancers are both working on a project to alter how we view work and, to a greater extent, how we view the world.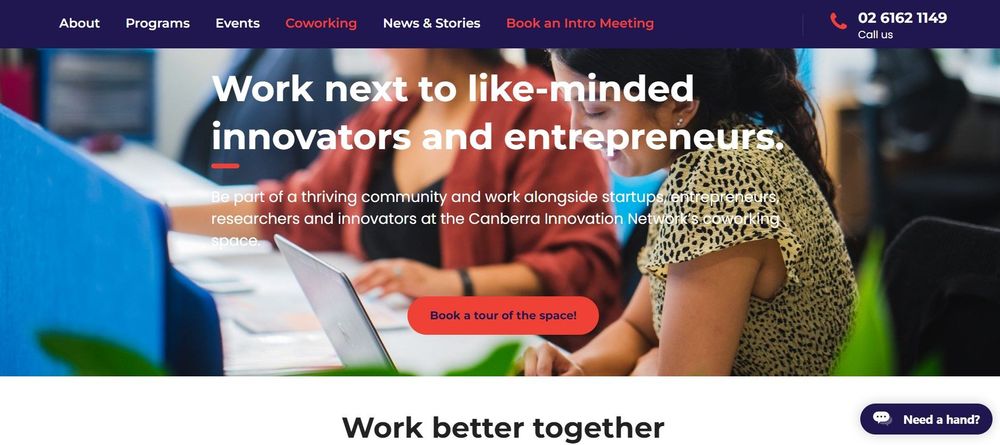 In terms of memberships, a hot desk in Canberra for a single day from 9 to 5 would run you $30 + GST.
For 1, 2, or 3 days a week with access to the facility from 9 to 5, using a communal desk in the shared office space will cost you between $90 and $200 + GST. The monthly cost is $300 + GST if you think you'll require a dedicated workstation with access available around the clock.
The community meetings and free tea and coffee are available to everyone who utilises this coworking space in Canberra throughout the day.
The quantity of networking you can do there, though, is the most crucial factor. Researchers, inventors, and small enterprises are also coming here in addition to independent contractors. So, the assistance you may receive from your new family is priceless.
4. Gorman Commons
The Gorman Commons coworking space (Canberra) would be ideal for you if you consider yourself to be the most creative sort.
Gorman Commons is the main location for artists and creatives in Canberra, in contrast to many other Canberra-based coworking spaces. You will receive all the assistance you require from the local artists while building genuine relationships.
All different forms of independent contractors and small enterprises whose livelihood depends on the arts are supported and promoted by the Gorman Arts Center.
You may enjoy high-speed WiFi at this shared office space in Canberra, along with many other standard benefits, including meeting rooms, free endless tea, and bike storage.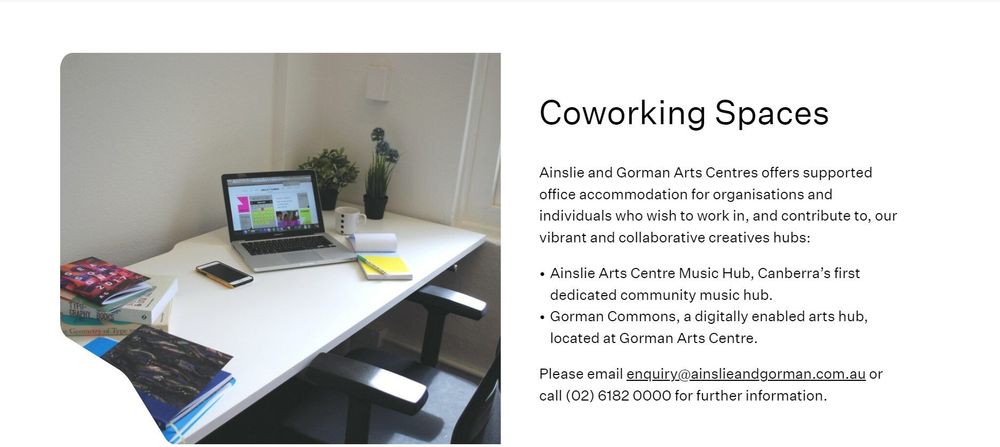 The use of IT tools and projectors, showers, a kitchen, as well as - very significantly - social media and marketing help are only the beginning of what Gorman Commons has to offer.
In Gorman Commons, there are only two membership options: $363 for unlimited access and a personal desk or $242 for 3 days a week for a shared desk.
5. Keep Co (Coworking Canberra)
Productivity, interaction, and connection are the lifeblood of Keep Co.
This is the coworking location in Canberra where business owners of all stripes can gather and feel confident that they can count on support from both their colleagues and the Keep Co team.
Like many coworking spaces in Canberra, Keep Co offers a variety of membership options based on how much time you want to spend there each week and day.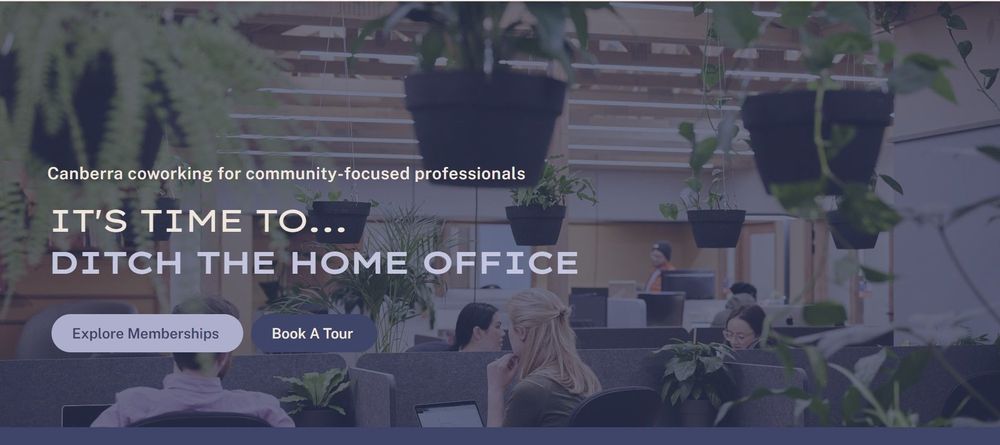 At $320 per month, you may reserve a shared desk that is accessible from 6 am to 8 pm seven days a week at this "relational" coworking space in Canberra. For $480, you can get a dedicated desk that is accessible around the clock.
A day pass will set you back $35, while a four-day pass, also known as the Community Pass, would cost you $120 every month (and $220 for 12 days) if you'd like more flexibility.
Unsurprisingly, there is high-speed Internet access, but members can also take advantage of free parking and storage, frequent events, and exclusive deals with local businesses in Canberra.
As a member, you will have access to the conference rooms, phone booths, tea, coffee, and snacks all day long.
If your dog is well-behaved, feel free to bring them in since this is one of the coworking spaces in Canberra that are dog friendly.
6. Wotso (Coworking Canberra)
With coworking spaces across Adelaide, Hobart, Brisbane, and Sydney, to name a few, Wotso is among the best-known names in coworking in Canberra and around Australia.
The greatest benefit of Wotso is the degree of flexibility they provide. Most freelancers, startups, and small company owners use coworking spaces and shared offices.
The day pass at Wotso starts at $55 if you only want to stop by for a single visit, but if you bring your team, the fee drops to $33 per person and per day.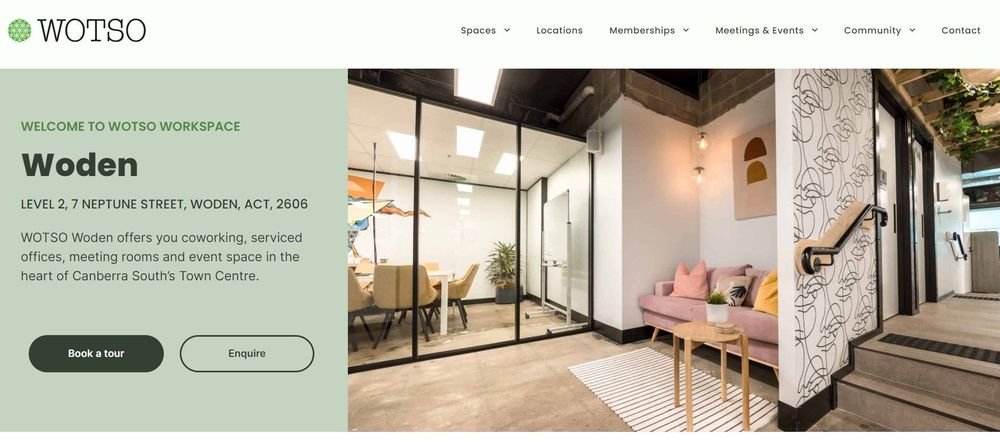 Wotso has many options for memberships. Let's take a closer look:
Shared desk (between 6am – 8pm, 7 days) $320 per month
Dedicated desk (24/7 access) $480 per month
Offices (private, lockable studios) $1,200 per month
Day pass (9am – 5 pm, weekdays) $35 per day
Community pass (9am – 5 pm, 4 days) $120 per month
Flex pass (6am – 8pm, 12 days) $220 per month
Meetings room from $50 per hour
Workshop and event space from $100 per hour
Photo studio from $120 per hour
Naturally, the pricier membership will entitle a small business to more benefits.
The best part of Wotso is that if you sign up for a monthly coworking membership, you'll also have secure access to the facility around-the-clock, as well as access to social and networking events, and free access to other coworking spaces in Brisbane, Melbourne, and other Australian cities.
7. Jaga
With its many flexible membership options, Jaga is another of Canberra's top coworking spaces, and it's simple to see why.
The motto "The future starts right here, right now" that is painted on one of the walls at the Canberra coworking space makes them one of the most well-known brands for coworking in Canberra.
The cost of membership ranges from $30 for a day pass to utilise a hot desk to $600 a month flex pass for a dedicated desk.

The ultimate freedom pass, which costs $349 a month and permits you to use the Jaga space on Allara Street for coworking in Canberra and other Australian cities, is one of the most intriguing memberships.
Of course, there are many benefits to using this shared office space as well, such as 24-hour access, safe bike racks, on-site parking, showers, kitchens, conference rooms, and phone booths you can use if you need to organise a meeting.
If you want to work in a community-focused work environment with like-minded individuals in Canberra, this is a highly effective coworking space for you. It's not far from the city centre.
8. Hub Civic Quarter
One of Canberra's top coworking spaces for networking with other independent contractors and small company owners is The Hub (Hub Civic Quarter).
The Hub in Canberra is a large and welcoming coworking space that offers much more than just shared office space. Here, you may meet a lot of other freelancers, startup entrepreneurs, and owners of small and established businesses.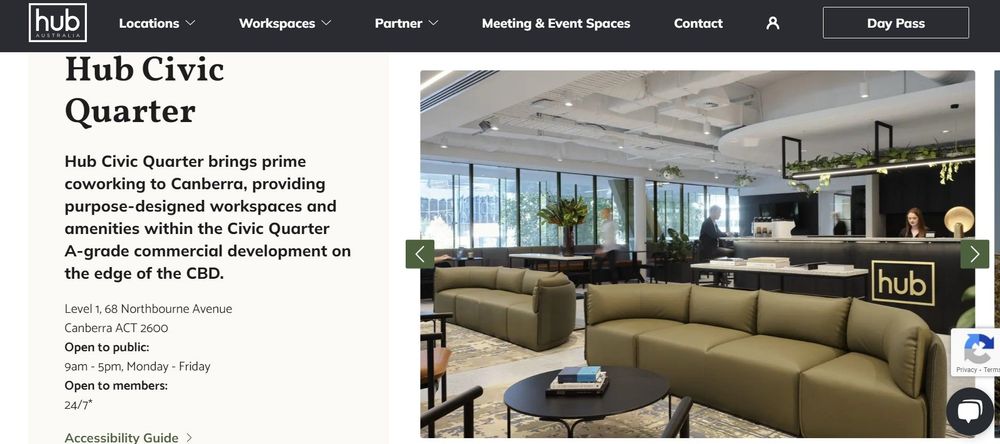 At the Hub Civic Quarter, options are a little different from those at other coworking spaces in Canberra. Memberships range from booking an unlimited hot desk to an 8-day-per-month hot desk, and a day ticket is $50 + GST (with access from 9 am to 5 pm).
Indy can help freelancers thrive in coworking spaces
Canberra, Australia's capital, has experienced significant growth in the coworking movement, offering various spaces suitable for freelancers, creatives, and startups. As a freelancer in Canberra, you can benefit from the innovative platform Indy, designed to streamline your freelance business management. Here's how Indy can help you succeed in Canberra's coworking scene:
Indy is like having a personal assistant, allowing you to focus on your passion while handling the business aspects of freelancing. So whether you're working from a coworking space in Canberra or anywhere else in the world, Indy can help you thrive as a freelancer.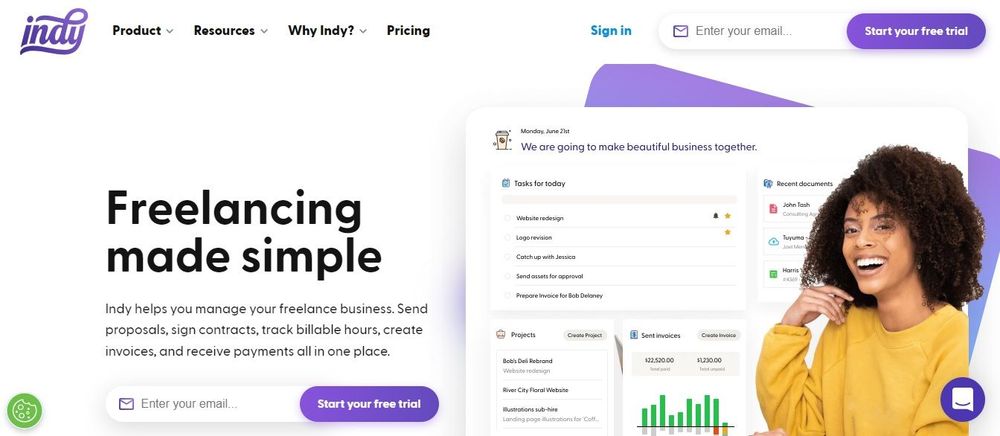 Conclusion
Coworking spaces seem to be not only on-trend right now but what a future office setting will be like. Small business owners can pay a small fee for coworking spaces in Canberra that offer virtual office spaces, dedicated desks, and meeting rooms. Say goodbye to the stress of finding a great space in the city for a steal!
Once you've made a decision about your perfect coworking space, the next step is to make sure you have all the tools required to do the job. Here's where Indy can help! Indy comes with nine exclusive and powerful tools that will help you save time and money, including contracts, invoices, proposals, and time trackers.