Hustle culture is changing the way that we work; so much so that Dolly Parton remade her hit song "9-5" as an homage to the gig industry for Squarespace. For some, a side hustle is an opportunity to make money doing something that you love, and for others, having one is a means of making ends meet when your day job isn't cutting it financially.
Writing is the only side hustle that's ever made sense for me. I've always been a writer. Since I was five years old, I've been scribbling words on a page, an index card, or on the back of business cards, letting whatever was on my mind just flow. While I can't vouch for my abilities at five, I can now say that I'm in the place where I can be paid to write. However, it took being laid off from a stable, yet soul-sucking job, for me to finally take a chance on myself. I wish I had known earlier that I could actually make a living doing something that came so naturally to me.
It came so naturally, in fact, that I've been able to find success very quickly, and a common question people ask me is how they, too, can make money through a passion project. My advice is always the same, and it starts with evaluating whether or not a side gig is right for you. Before taking a hobby on the road, you should ask yourself three important questions: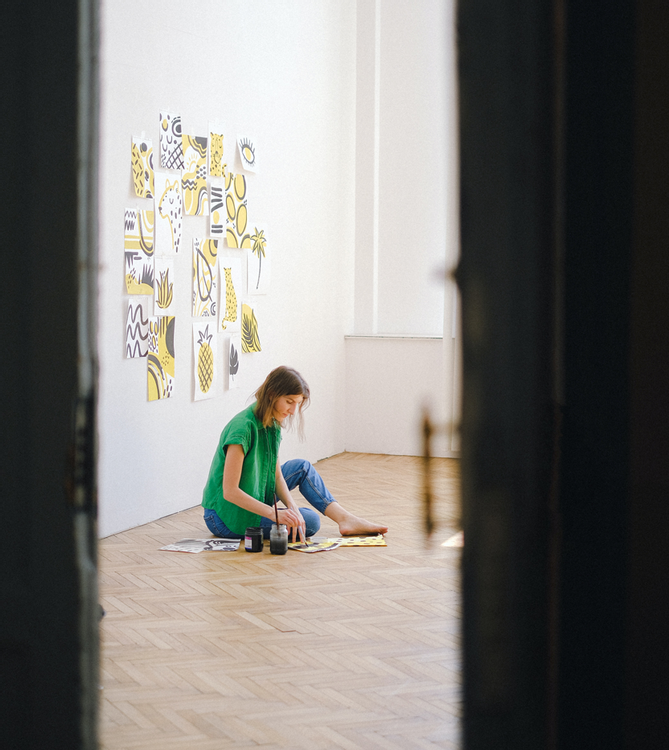 Why do I love doing this?
Sometimes activities can be purely cathartic, and when that is the case, we tend to pour our souls into a project, and often, we end up with baked goods that look like something from Nailed It. The baking did its job, which was simply to help you relax. Another reason one might enjoy something is that the process is freeing, and the end result is polished. Often we like the accolades that come from sharing a pristine product, and that pride in your work is what can open doors to paid opportunities.
Am I willing to take my knowledge to the next level?
This is important for two reasons. For one, you'll need to be able to handle criticism. Having your craft poked at can sometimes be painful. I was terrified to share my writing in my first memoir class, but, if I ever planned to publish an essay or a book, I'd have to open myself up to getting negative feedback. Until then, my writing would have to be a hobby, and it took three years for me to submit something – out of necessity. Also, if you have the passion, you need to be sure that you can produce consistent, quality work. Growth will require you to be open to learning as much as you can, and that can cost you some of your profits at first. For instance, my cousin was a self-taught drummer, learning to play by ear. However, prior to taking on any paid opportunities, he had to learn how to read music and the names of each part of the drum. It wasn't enough that he could mimic what was being played, he had to learn how to be more professional in order to get paid.
Would I enjoy doing this for longer hours and when I'm tired?
Some activities are only fun because you can do them at your leisure or when you feel inspired. However, taking on clients means that you have to find inspiration when it may not be there. Writing forces me to use my imagination and form meaningful sentences long after the brain fog has set in. While it is impossible to enjoy every single day of work, regardless of how much you love what you do, you have to trust your ability to perform under stress.
Ideally, these questions wouldn't increase someone's anxiety. However, the thought of promoting yourself and building a list of clients could potentially be what makes your palms sweat. The internet has made it easier to get yourself noticed, as long as your work stands out.
Regardless of what your passion project is, these three things are key: quality samples, professionalism, and authenticity. Bartering with a friend for professional photos or taking your own with a lightbox or ring light can help you compile samples that show off your abilities. For writing opportunities, clips are important. Blog posts can count as samples if they are well-written and edited. Once you feel prepared to showcase your work, begin to seek out opportunities.
Work on your social image
Sharing your work on social media is encouraged, but it takes consistency and strategy. Share your samples and make it known that you are available to work. In your posts, also be sure to use relevant hashtags, which will increase your visibility. Use a few broad ones (think: #blackownedbusiness or #bossbabe), then use some that are more specific (#clevelandrestaurants or #nolablackownedbusiness). Social media may not seem helpful to someone who doesn't live on Instagram or Twitter, but people do use hashtag searches to get inspiration or find freelancers. A solid hashtag strategy could mean someone following you and recommending you to a friend. If you rely on this strategy, you have to post frequently and switch to a business profile (which allows you to add contact info). Also, make it known on personal accounts (including Facebook) that you are working and available. Friends are great for referrals.
Find groups catering to your identities
If you are a woman or belong to a marginalized group, there are Facebook groups that people use to find freelancers. Searching "Binders" or "Freelance" plus whatever your specialty can help you find groups. For instance, I am a member of Black Binders, Diverse Social Media Editors and Digital Journalists, and Freelancing Females. Opportunities are posted in these places, but oftentimes timing is everything. Check a few times a day and/or make sure you are getting notifications when there are new posts because chances are, quite a few others have also seen the opportunities. I've gotten quite a few writing assignments because I responded within a half-hour of the post. Make sure to follow the instructions given for how to contact or what to submit. Also, resist the urge to accept every unpaid or low-paying gig because these can be time-consuming and excruciating. However, you may need to accept two or three so you can have professional clips, recommendations, and samples.
Your neighbors need help, too
Every now and then, someone in my town will ask for a recommendation for a graphic designer or a babysitter on the local township pages. This is typically through Facebook, but occasionally people ask through the Nextdoor app. If allowed, join multiple county and township pages around you on social media. Promote your services using quality examples and with contact information. Occasionally neighbors will search these pages for recommendations.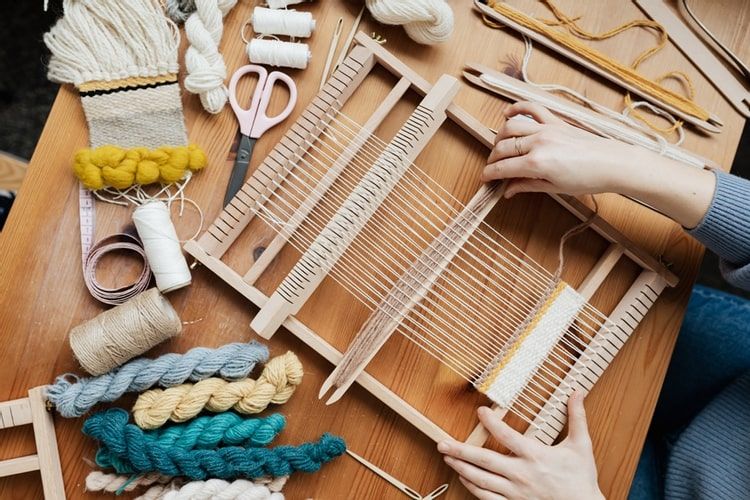 Join newsletters
You don't have to pay a lot of money to find opportunities, but some newsletters do charge a nominal monthly fee for membership. Some social accounts offer a newsletter option, such as Freelancing Females and Study Hall, which compile tips, opportunities, and information on workshops and training.
Twitter keyword searches
Pair your specialty with search words and your identity (if applicable) to find gigs. For instance, one could search "Seeking Queer Graphic Designer" or "Looking for BIPOC Writers" and come across a trove of opportunities that are a great fit.
No two days as a freelancer are the same. Some days, you'll do quite a bit of searching for gigs, and other days, opportunities will come to you. Don't take a lack of work personally, because gig work is always in flux and the money is not steady, like working a 9-5. However, doing what you love can be rewarding and rid you of the dreaded Sunday scaries.