For many people, preparing a resume to apply for a new position is a stressful but relatively straightforward process. You can find many examples online that cover the most common components of a traditional resume. But what about those of us who, for a while, have been working as freelancers? How do we make sure we are showing our job history in a way that allows hiring managers to understand we have the skills and expertise?
In this article, we will show you everything you need to keep in mind when you first create a freelancing resume. We will cover how to fit your work history (including freelance gigs and employment gaps), past projects, and skill set so you can impress potential clients and stand out among other applicants. We will also show you some helpful examples and templates you can use as guidelines for your resume.
Common problems with a freelancing resume
Creating an impressive resume is no easy task - no matter your employment history. But if you have been working on freelance projects for a while, chances are your curriculum vitae summary looks a little plain.
Freelancing is a legitimate and credible way to work, no better or worse than those doing so full-time as an employee. The one thing to keep in mind is that when you are self-employed, you should always format your resume so it highlights your achievements and showcases your best work.
One of the first steps when creating a resume is to include your experience. There are some common reasons why listing freelance or independent work on your resume can be tricky. For instance:
You have worked on too many projects over your career, and you are not sure which ones are best to list.
You were freelancing as a side-hustle, possibly in a different field that is not relevant to your freelancer resume, and you fear you might not have enough to show.
You have just graduated or changed careers and have no work achievements yet.
You have spent long periods of time doing something else, so you have gaps in your work experience section.
There are many ways to present your skills and work experience in your freelance resume, even if you are new. First, let's go through a few basics (and then see some examples of great resumes for freelancers).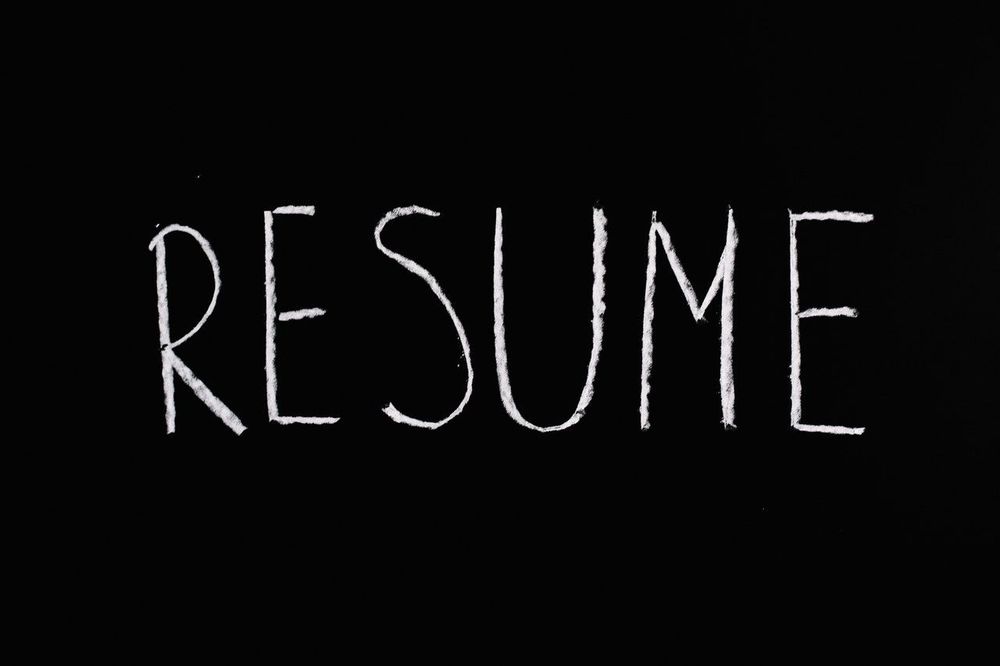 How to list freelance work in a freelance resume
Freelance work is just as valid as full-time work, so it's natural your resume will have many things in common with a more standard format.
The first thing you should focus on when writing your freelancer resume is your experience. Potential employers want to see what you have done and whether you were successful.
Select your best freelance jobs
You can start by making a list of your favorite freelance projects. If you have a lot of them, you can select the ones in which you take pride; the jobs for which you can list some achievements. For example, you might have worked with the launch of a cool-looking website or created content for a new helpful eBook. Or one of your photographs won an award. All these things count as work experience and can help you flesh out your resume.
It's always a good idea to explain to your prospective clients what your primary responsibilities were during your time working for specific clients or projects and what things you accomplished while doing this. Even if your freelance experience is limited to small or short gigs, if you did an excellent job and fulfilled the client's goals, you should mention it.
Recruiters care about your duties and how you were able to help your customers - no matter if you did so independently or in an in-house role. This is why you should always make sure you show how each of your previous job positions culminated in a successful result and cover the types of expertise you grew while doing so.
Choose a functional job title
Sometimes, picking the correct freelance job title feels more challenging than selecting and listing your projects. Many of us go through cycles when it comes to our job description. For example, a designer can be an Interface Designer, UI Designer, UX Consultant, or Product Designer. And a writer can be a Content Writer, Article Writer, Blogger, or Copywriter.
In many cases, our job title depends on the responsibilities of a particular project. You will probably cycle through a few titles in your career; just make sure you use the one you picked last consistently.
Many freelancers choose a simplified title to introduce their list of relevant work. For example, "self-employment" or "self-work." The problem with these descriptions is that they are rather vague. They don't really explain what your job is, so they add very little to your freelance resume. Instead, it would be best if you considered using a functional title. Something that would tell a hiring manager what your role was. For example, "Senior Web Developer" or "Freelance writer" is a much more informative way to present your job titles and instantly communicate your niche.
Don't forget to always include the dates of your self-employment, when you began and when you finished a job, or whether it's still going. You can also add a little blurb under your title that explains the type of work you did, although it's always best to be more descriptive in your description (bullet list) section. If you worked as a limited business, you could add your company's name to your resume as well.
Include clients and references
One of the risks any potential client faces when they hire someone with mostly freelance work on their resume is the possibility that they cannot prove the work they have done. This is especially an issue if you have worked on projects that haven't been launched yet, are protected by NDAs, or if your work was done as part of a university or professional course.
A common workaround is to include your client information and references in your freelance resume (these can come from teachers, too, if you have recently graduated). For example, your resume can contain a subheadline to name the client and even include the niche. Don't be afraid to weed out clients that don't relate to the work for which you are applying. A shorter but more relevant resume is much better than a long one filled with gigs that have nothing to do with a future project.
If you have a good relationship with your previous clients, partners, and collaborators, don't be scared to redirect your recruiter to them. Even if they don't end up reaching out, you will have shown you are happy to back your claims with evidence.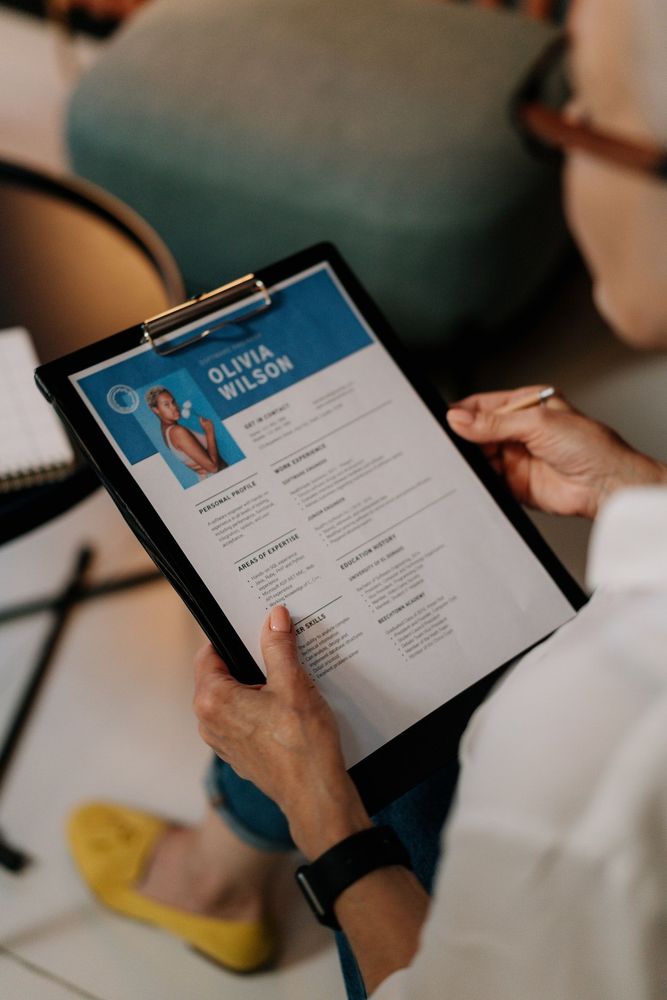 Showcase your portfolio
Listing your most notable skills and achievements with bullet points is great - but showing a portfolio that truly showcases your talent is so much better!
Whenever possible, you should link to examples of the most relevant work on your resume. For example, you can link to your portfolio if you are an artist. Or if you are a developer, to a website or application you built, or your GitHub profile where recruiters can actually see your completed work. There are many free websites that allow you to upload samples; these are usually also a great way to network and meet new people in your field.
You might be wondering how many samples of work you should show in your portfolio. The answer depends on the prospective client or project and your specific field, but a good range is usually three to five. That is, your best three to five.
Your digital portfolio should always display your best work and provide tangible metrics that your potential employer can assess. And who knows who else might come across your creations and send you a job offer!
Freelancer resume examples and templates
We have put together a few examples to help you prepare your freelance resume. Keep in mind our little templates won't include client names (something you should definitely add to yours if you have had noteworthy customers).
Choosing your job title
Remember, you should always pick a title that describes your work. For some professions, you can also hint at your expertise level.
For example, if you are a web developer, you can choose from a few title options such as:
Web Developer
Front-End Developer
Freelance Web Developer
Senior Web Developer (Freelance)
Senior Web Developer (JavaScript, PHP - Freelance)
As you can see, all of these options are much better than "Self-Employed." You can choose to use a simple title like "Web Developer" for entry positions or short projects where you worked with others. A better idea would be to add more relevant information if you specialize in a determined language or want to specify your expertise level or work modalities - such as freelancer, contractor, or consultant.
Here are some other example job titles (remember you can add your expertise level and mode to them too):
Job title examples for freelance writers: Blogger, Ghostwriter, Creative Consultant, Copy Editor, Book Coach (etc.)
Job title examples for freelance designers: UX Designer, Art Director, Product Designer, Production Artist, Layout Artist, Information Architect, Front-End Designer, UI Designer (just to name a few!)
Job title examples for freelance developers: Software Engineer, Front-End Developer, Programmer, Web Developer, Network Engineer, Java Developer, Software Developer, Data Engineer, Game Developer, Machine Learning Engineer, React Developer, Blockchain Developer (etc.)
Job title examples for freelance photographers: Photojournalist, Portrait Photographer, Commercial Photographer (etc.)
Listing your freelance jobs
A common way to list your jobs includes (in addition to the job title) a place, duration, description, and usually a bullet point list of responsibilities and achievements. The bullet list can include both descriptions of common tasks and things you achieved, such as new leads, more clicks, or better customer feedback. Try to list at least three but no more than ten points.
For example:
Senior Front-End Developer (Contract), San Francisco, CA | 2020 - Present
As a Senior Front-End Developer, I was responsible for implementing visual elements and optimizing web pages to increase efficiency using a variety of programming languages. Key projects included:
Maintained and improved the company website.
Worked in a multidisciplinary team including back-end developers and UX designers.
Optimized web applications for responsiveness and better speed.
Gathered user and customer feedback.
Created designs consistent with brand guidelines.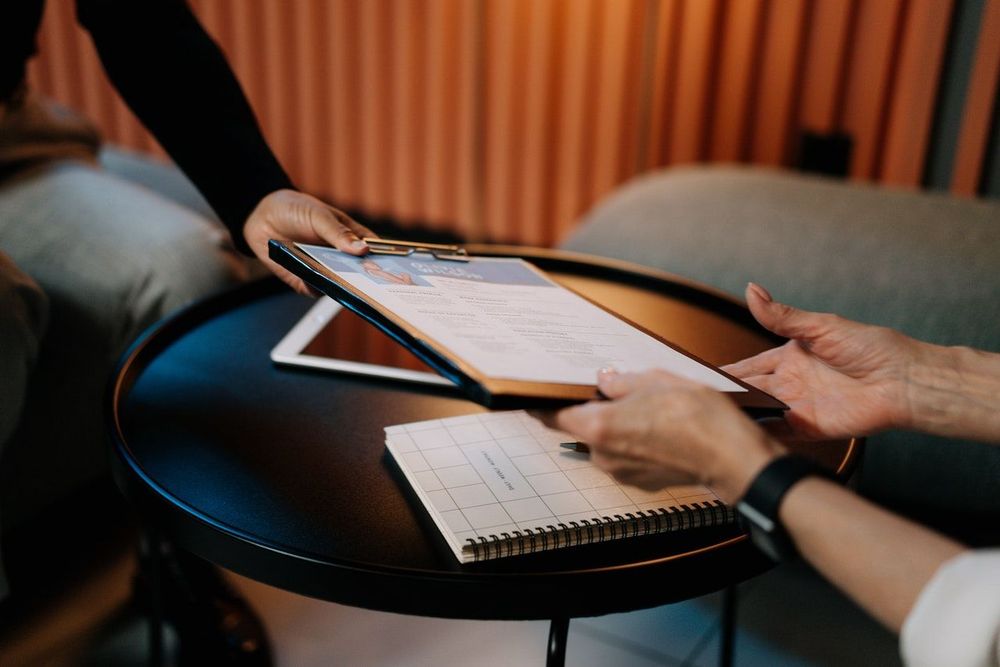 Listing your achievements
It's always a great idea to include achievements, positive results, recognitions, and awards that resulted from your previous freelancing experiences.
For example, an achievement as a freelance writer could be something like:
Consistently delivered 10,000 words a month, including website blog content, ad copy, email newsletters, and whitepapers. With regularly published articles, the website saw an increase of 5,000 visitors and 10+ qualified leads a month.
On the other hand, someone in sales could list something like this as part of their achievements:
Hit and exceeded all department KPIs by 30% for six months in a row.
Other examples of achievements and recognitions are:
Developed a new business model and implemented the company's first accounting system, increasing the revenue by 5% in 2020 and 10% in 2021.
Optimized the process of reporting sales, resulting in a reduction in meeting duration (30% in the last three quarters).
Redesigned keyword research to update product pages and increased organic keywords in the top 100 by 6,000 for high-volume sales.
Won the Red Dot Award 2019 for Product Design and Communication.
Your achievements don't need to all be related to your work experience. If you have just graduated, you can mention things like:
Maintained a 3.8 GPA while working full-time.
Created a sales strategy for Company Name as part of my Sales 101 course.
Volunteered remotely as a graphic design tutor at an orphanage in Cambodia.
It's always useful to include a timeframe for your achievements (over what timeframe you did a task, how many times a week you did something, or when you saw results), a scale (for example, you can mention how many people you managed, how big a budget was, or how many customers you secured), and results (listed in a measurable way. For example, "delivered a 1.6x ROI on a total spend of $20,000").
Listing your references
When you list your references, you should always include:
The person's first and last name
Their professional position and/or title
The name of the company they work for
Their business' address, including city, state, and zip code
A phone number
An email address
For example:
John Doe - Marketing Coordinator - UltraCompany
Paradise Avenue. Atlantic City, NJ, 07312
(600) 18749202 - johndoe@ultracompany.com
You should list your most important and impressive reference first. A reference should always include your working relationship with the person writing it.
You don't need to include a description of what value you brought to the company or project in your resume, but if you have some on LinkedIn, for example, it's always a good idea to link to your profile so your potential client can see them. Do not overshare; you should only include what's most relevant for the position for which you are applying.
It's important to choose your references appropriately. Pick three to five fitting ones and use the same format for all of them. If you are a student or recent graduate, you can get references from guidance tutors, counselors, mentors, and teachers. Just remember to always ask for permission and say thank you (you can also email your references a copy of your resume).
Linking to your portfolio
You should link your portfolio in a separate document and attach it to your application or share the link if it's online (for example, on a site like Behance or Dribbble). Make sure your work is not hidden behind any paywalls, and always ask for permission from your clients if the work is still not public.
Summing up
Do you need to put together a resume really fast? Here is a quick summary of all our tips for creating an effective freelancer resume:
Give yourself a title that expresses the nature of your freelance work. You can also add the word "Consultant," "Freelancer," or "Contract" to it.
Provide a summary of the services you offered and your achievements. You can write a blurb under your job title and dates to explain the type of work you did.
Use bullet points to showcase noteworthy clients or projects. They can call attention to your lists and make your resume easier to read.
Include a portfolio. Clients shouldn't have to take your word for it!
How Indy can help you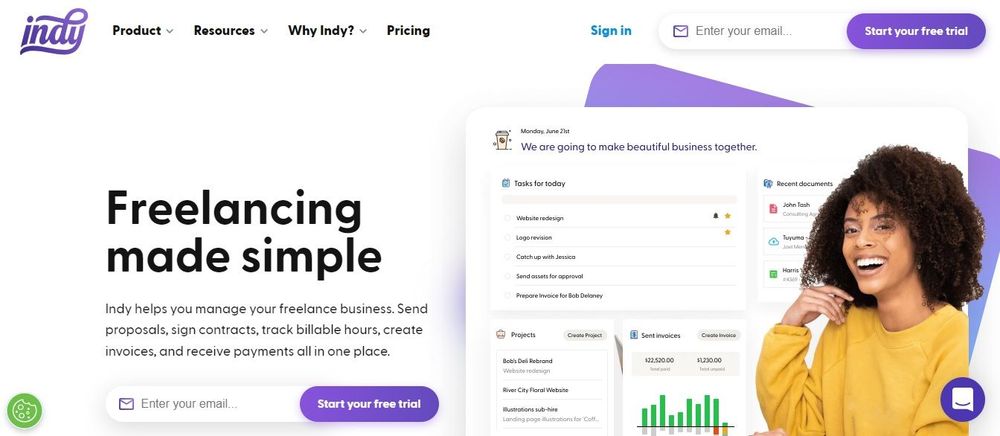 There is absolutely no reason why any recruiter should see your freelance work as less valuable than those done in an in-house role. If you were able to help a client, you should take pride in your work and list your achievements as part of your freelancer resume. Actually, many companies and customers appreciate the fact that you were your own boss because it shows you can handle pressure, stick to deadlines, and collaborate with a variety of different teams.
If you are using your freelance resume to apply for different projects and you would like a hand managing your new responsibilities, consider looking into our platform. We specifically designed Indy with freelancers and small business owners in mind, so you don't have to do everything yourself. We have developed nine tools to help you take full control of your business in a single, easy-to-use space. These tools include proposals, contracts, invoices, forms, time tracking, calendars, files, chat, and tasks, so you can manage your projects from beginning to end.
You can access Indy from your computer, tablet, or phone, and you don't need to commit before you have tried the platform. You can try Indy's Free plan that gives you free unlimited access to all the basic tools and, if you like it, upgrade to our Pro Bundle for just $12 a month.