Estimating cash flow is one of the toughest parts of being a freelancer. With so many jobs coming in and with a plethora of opportunities knocking on the doors of successful writers, cash flow might appear simple. However, maintaining a consistent flow of paid invoices is not always possible. Hence, the best alternative for regular and predictable revenue is a retainer.
Here is everything you need to know about a retainer, including how to set up a retainer agreement.
What is a retainer agreement?
In simple words, a retainer explains that a client pays in advance to ensure that your services are accessible to them for a particular time. A client can make partial payments over a month or even a lump sum upfront. It can be for services periodically or for a one-time or long-term project.
Having a retainer agreement in place is desirable for freelancers. Working on a retainer means that you have at least one assured source of income as a freelancer every month.
Retainers are extremely famous in the legal field, where clients can retain attorney services if they need any legal help. For a consistent monthly retainer fee, attorneys offer hourly services.
Advantages of retainer agreements
Retainer agreements have gained popularity as the service sector looks for better income stability.
Getting a consistent income helps you focus on your clients' needs and deliver top-notch work, rather than spending time looking for clients that pay on a monthly basis.
Similarly, clients are ensured that they have a dedicated working hour. Usually, retainer agreements optimize work procedures and create revenue for their clients. Some other advantages that you can expect from a retainer agreement are:
Lower time to sell your services
Better relations with clients
Easy prediction of cash flow
The concept of a retainer works in all companies with recurring projects and transactions, but it is especially common among agencies.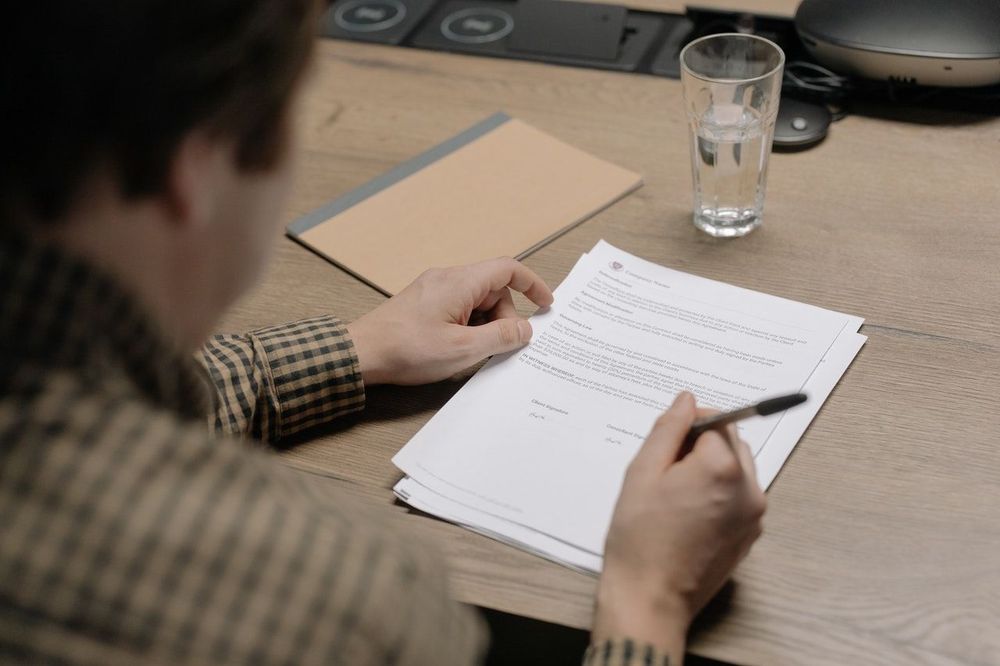 How does a retainer work?
Here are some points to make it work for you:
Know your potential clients
Before approaching new clients, it is important to know them and their work. That way, it will be easier to tailor your marketing pitch and proposal to their business. Find out how you can help their business with the skills that you possess.
Understanding the business of new clients will help you know how a retainer agreement works and what the benefits are.
After the pitch is prepared, you must draft the value you can bring to a company.
There are two possible timelines to explain to clients how a retainer works:
Either during the start of the business while sharing the proposal with them,
Or at the end of a current solo project, when the client is off-boarding. [debriefing/feedback session/exit interview]
The close of a project is the perfect time to pitch a retainer project as the client will know you, your work, and the value you bring to their business.
Frame the agreement
You have a variety of options to frame an agreement. Before suggesting a retainer relationship, it is up to you to ask the client about their expectations.
For example, you can decide to work on 10 blog posts on a monthly basis. This way, you will bill for value, not for work.
Here are some ways that a retainer agreement can be structured:
The client pays monthly for a specific amount of time.
The client gives payment on a monthly basis for a particular number of deliverables.
The client pays to have freelancer access. It is quite common for the legal profession and consulting services.
A retainer agreement depends on various aspects, such as your work quality, your services, your business, the client's business and needs, and the relationship between you and the client. The actual contract includes the details of how the retainer relationship will work. So, make sure you mention all the details of your work. Do not be vague to your client. Find out all the essentials of a freelance contract.
To set up relationships with more than one client, you need to be upfront with them. Transparency can help prevent any conflicts. Be specific about your deadlines. Clearly defined deadlines ensure satisfaction for the clients.
Make sure you are paid
The retainer agreement states how much you will get paid. Regular cash flow is one of the benefits you can derive from a retainer client. You can structure your retainer fee in several ways:
Lump-sum upfront retainer fee
Monthly payment
Retainer fee plus an additional payment for additional work
Fees for being accessible and extra payment for retainer projects
As per the business nature, client, your relationship, and how the retainer fee has been structured, you can calculate the total payment amount.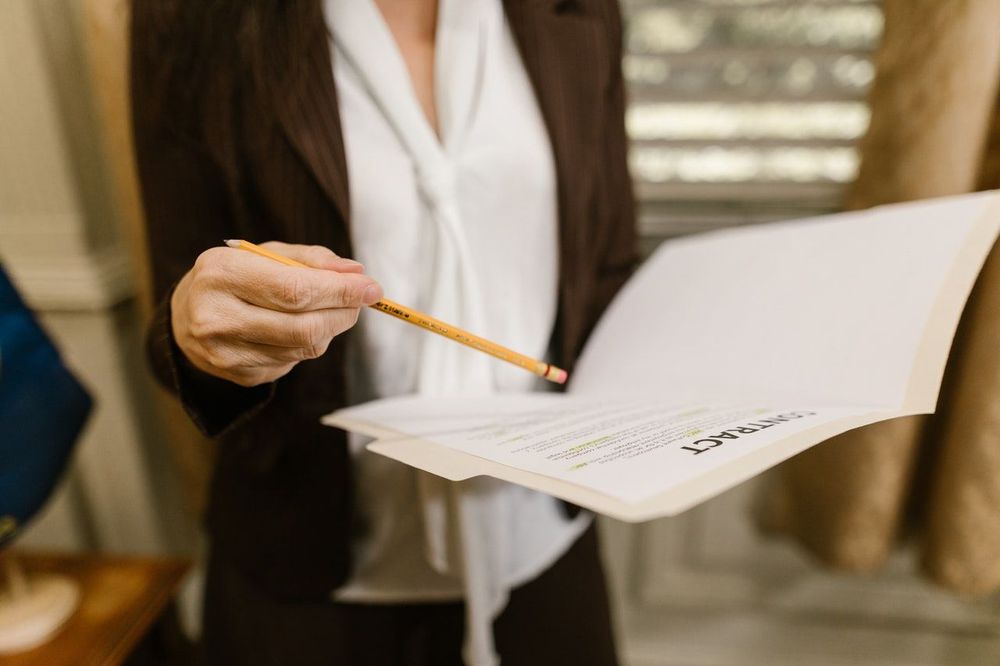 Keep track of your time
So, now that you have a contract and have received your payment, you should divide your workload wisely.
Make sure your budget tackles your retained client's work efficiently. Structure your time well so that you can bid on other jobs, too.
Create a monthly report
A consistent report must be shared with the client that will showcase how your work has helped the company. This will help the client see the benefits of working with you.
The report should detail what services you have provided the client, with a growth comparison every month.
Review and amendments
Like any other contract or agreement, you should track your work, review it, and amend it as required.
Speak to your client regularly and find out if they find value in the contract. Is there anything missing? Do they need something more? While reviewing with your client, suggest new initiatives that can add benefit to the agreement.
Tips for selling clients on a monthly retainer
Now that you know how a retainer works, you should know how to sell it!
Freelancers may struggle with selling on retainers because they don't believe in their pricing or are scared of demanding a monthly commitment from their clients.
Here are some ways to get clients on board:
Make sure you open the right door
Just like any relationship, you don't have to move too quickly to get a new client on board. Regardless of how well off your client is, it is highly unlikely for a person to pay a monthly retainer fee for any number of months without seeing your work.
Hence, you can offer a free trial of your services to give them an idea of your work. All you need to do is prove to the client that your services are worth every penny.
You can use discovery sessions to create trust and show your high-quality work to your client. You need to shine, so make sure you show how you can solve their problems so that they can trust you with their business.
Sell value, don't go by hours worked
Now that your client trusts you and understands your value, concentrate on your services, rather than billing them at an hourly rate.
As you become more efficient at your job, you will be making less money with an hourly rate than you would on a project-based rate. Hence, sell your client what you will do for them monthly and how it will bring value to them.
List all your services in the retainer fee to meet your client's expectations and draft the payment plan accordingly.
Draft a clear contract
When selling your client on the idea of working on a retainer basis, don't forget to keep your own interest in place, too. Scope creep can take up a lot of your time due to an unclear contract.
To avoid random fixes and updates, always be upfront, without sounding rude, about adding things to the retainer agreement. If your client demands something beyond the retainer contract, you can outline it as 'additional work.'
Final thoughts
If you can get retainers for your business, you will have a steady income to cover your expenses. It means some project work is guaranteed, and there is room for extra work.
A monthly retainer account provides a steady flow of income and helps you plan for growth. The ability to work under a retainer will create long-lasting business collaborations for you. So, start your search now!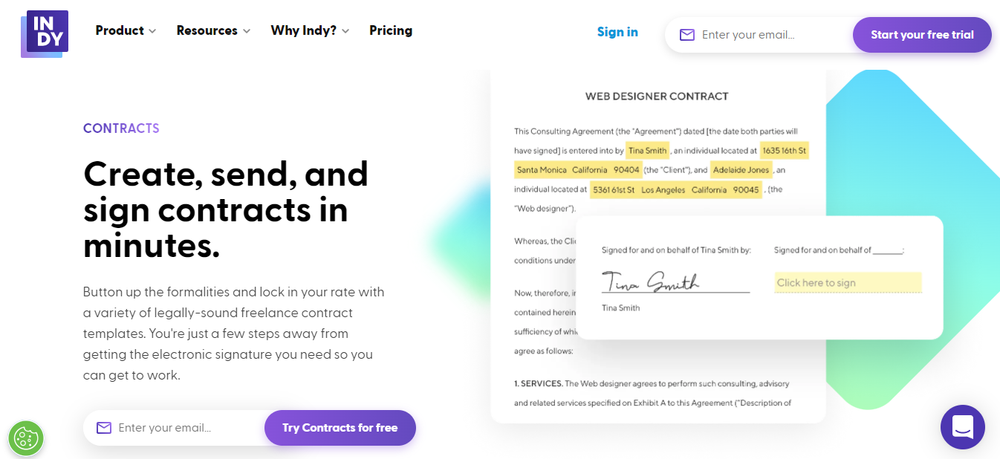 And as you reach out to companies, you can cut down on time spent writing proposals and contracts by using Indy's Proposals and Contracts tools. We have the templates you need to make pitching clients easy. Sign up for Indy today!