Having a strong personal brand as a content creator can truly differentiate you from others and help you establish your business. Developing a personal branding strategy has always been relevant, but since the emergence of social media, it's become a need. But how exactly do you go about this?
In this lesson, we will go through a few essential definitions and personal branding examples and explain how you can use your unique identity to stand out from the crowd. We will also give you a few tips and ideas to develop a compelling personal brand that resonates with your target audience. We got a lot to cover, so let's get the ball rolling!
What is a personal brand?
A personal brand is how you introduce yourself to others as a content creator. Basically, it's your presence online and the identity that accompanies everything you do. Your brand voice (which can be seen as an extension of the more traditional concept of branding) differentiates you from others and represents your expertise, your personality, and what drives you as a solopreneur.
The point of developing a strong personal brand is, on the one hand, to set you apart and give you a competitive advantage—but it's so much more than that, too! When your audience feels connected to you, they also connect to your products. And, when people talk about a product... well, they might buy it!
What makes a personal brand effective?
One of the things that make personal branding important is its ability to aim for a specific audience. Entrepreneurs can benefit greatly from it because it makes a message cohesive, consistent, and clear.
Depending on what your business is about, you can use your personal branding to position yourself as an expert, attract new clients, or grow your audience. But what makes a personal brand effective? Well, for one, people look for authenticity.
There is a misconception that, in order to have a powerful brand, you need to craft a persona or someone who's not you. This is incorrect; a facade is inauthentic, and this is something audiences can quickly see through.
Your best brand assets are your skills, your passions, and your core beliefs. Of course, it helps if you can define your brand's mission, vision, and message and determine a personality that is both authentic and unique. We'll go through this in some detail soon, but let's first explore a few examples to see how personal branding works in today's world.
Successful personal brand examples
As we mentioned, the idea of working on a personal brand is not new. Many emperors throughout history knew this, distributing heroic stories and beautiful coins with engraved faces. In the 18th and 19th centuries, the advent of mass production also brought more choices for consumers and the birth of commercial brands, while the cinema and TV turned personalities that were otherwise restricted to black-and-white pages into global stars. When we think of personal brands, the first examples that come to mind will probably be modern. But wasn't Elvis a brand? And what about Marilyn Monroe?
With the rise of social media, though, we've seen more systematic approaches that embrace the opportunity to stand out and create a compelling personal brand. Let's look at a few examples we can find in today's world.
Elon Musk
Elon Musk is an excellent example of how building a personal brand based on disruption, innovation, and futurism can have a huge impact on both technology and business. The CEO is a Chief Engineer for SpaceX, a Product Architect of Tesla, and the Co-Founder of Neuralink and OpenAI. His brand involves a willingness to take big risks and turn multiple failures into wins. You might not like Elon Musk, but you know who he is, and you are probably somewhat familiar with his endeavors.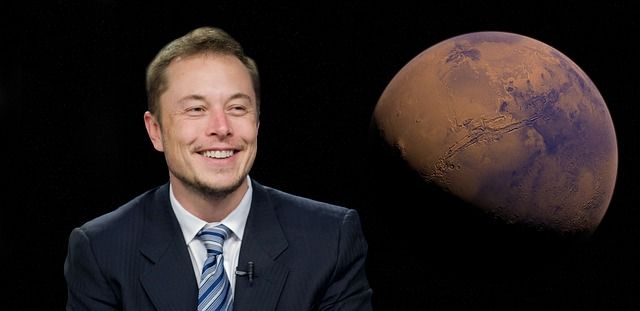 Oprah Winfrey
Oprah Winfrey (or just Oprah, let's face it) is an actress, philanthropist, and media executive best known for one of the longest-airing shows, "The Oprah Winfrey Show." What's Oprah's own personal brand? A positive attitude, an ability to connect with people from all walks of life, and a strong work ethic that sets her apart. Interestingly, Oprah rejects the idea of being a brand—which some would argue is a brand in itself!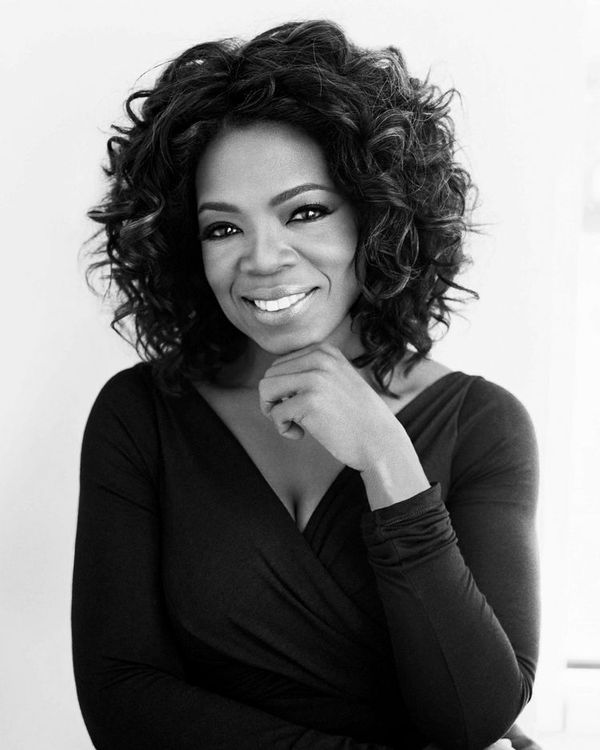 Source: Pinterest
Bill Nye
Bill Nye is a mechanical engineer best known for his enthusiasm, bowties, and... science-dad jokes. His personal branding is all about increasing awareness and appreciation of science, reason, and objective thinking. He has a stage persona that is goofy, affable, and very nerdy, and he uses this presentation to make content really accessible.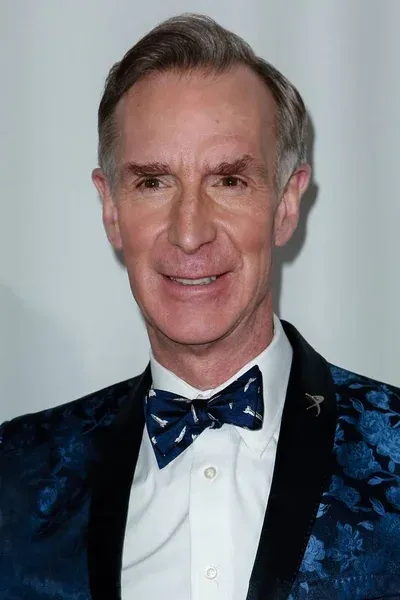 Source: DepositPhotos
Kim Kardashian
'Keeping up with the Kardashians' Kim Kardashian is a media personality, socialite, and businesswoman who has developed a significant presence online. Time Magazine included her on their list of 100 Most Influential People! Kim didn't spend money on traditional advertising; instead, she gained popularity by growing her social media accounts. Today, she's launched more than 26 companies and is responsible for numerous culturally memorable imagery.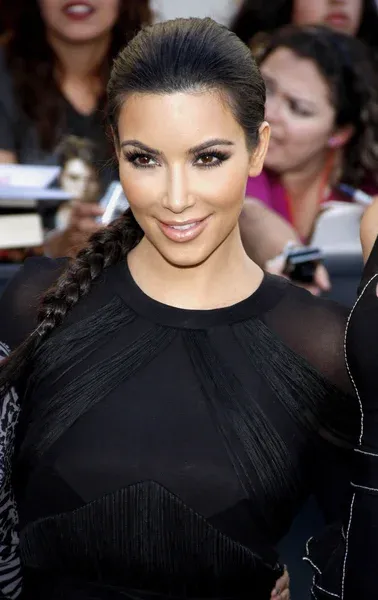 Source: DepositPhotos
Shaquille O'Neal
Shaquille O'Neal (or just Shaq) is a former basketball player-turned-personality. He's built a successful personal brand based on his sense of humor and his ease when connecting with others. O'Neal won several awards, including 4x NBA Champion, 15x NBA All-Star, and dozens more, and is considered one of the greatest basketball players of all time. He's also got a PhD in education and a Masters in business, which he's used to open hundreds of franchises.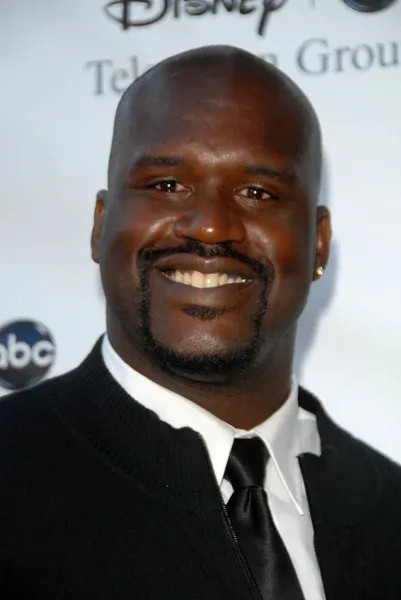 Source: DepositPhotos
Benefits of building personal brands
Having a brand is important because they are a great way to connect to your target audience. Plus, it offers several benefits we'll now cover.
Building a network: When your personal brand articulates who you are clearly, and shows others what you can do, people can see the value in connecting with you. This means you can use your personal branding strategy to build up your network quickly.
Positioning you as an authority: A solid personal brand can help you position yourself as a trustworthy expert and thought leader within your industry.
Attracting more clients: Because a personal brand has the potential to make you an expert, it can also bring more clients and customers to you! What's more, you can target your audience, so you cater to more specific needs.
Getting featured: If you have good personal branding, you can pitch it and be found more easily by magazines, television, publication, podcasts, etc. The media is always looking for experts willing to share their insights, and you can make it easier by putting yourself out there.
Charging more: If your brand becomes popular, you can use it to justify increasing your premium. Think of it this way: Without a brand, you are a commodity, and you need to compete with others based on price. If you build a personal brand, you offer something nobody else can.
Develop a platform: In time, building a strong personal brand can lead to you setting up a platform composed of multiple businesses in various industries, which means a wider reach, bigger audiences, and more revenue.
What is a personal branding strategy?
If you want to jump from relative obscurity into visibility (and potentially fame), you need a personal branding strategy. Something that describes where you are today and where you want to go.
Your branding strategy details all the tactics, skills, and tools you will need to achieve your business goals. It typically includes things like content marketing and content calendars (more on these soon) and figuring out what your current level is. The classification is not exhaustive, but let's say you can be an expert, a rising star, an industry rock star, or a global superstar.
Your first job is to figure out where you stand on this scale and decide where you want to go.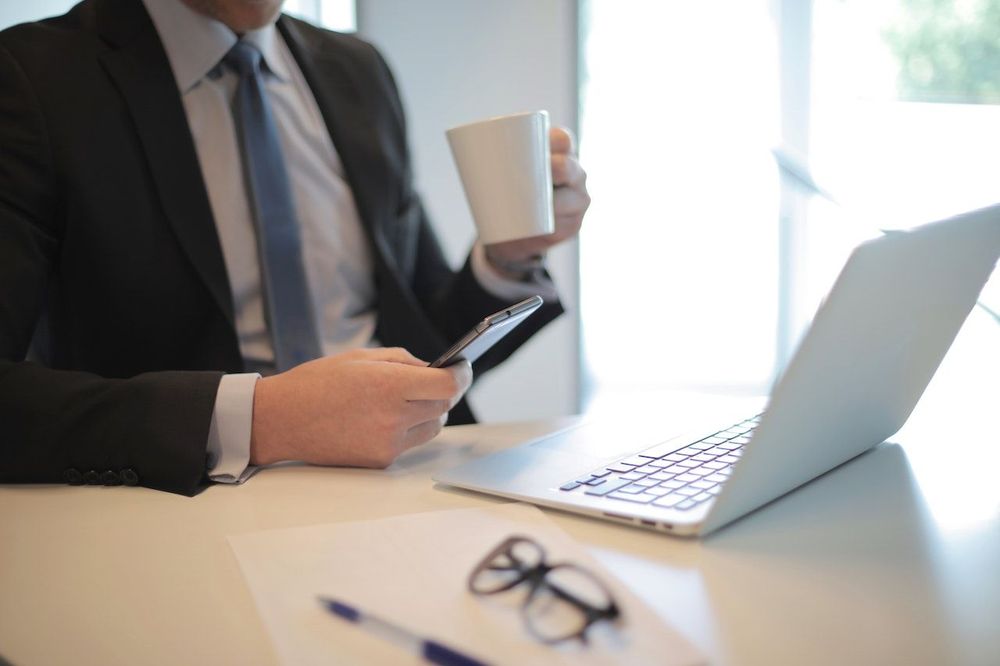 Building your personal brand: Step-by-step guide
We've gone through the benefits of working on your personal branding and covered a few examples of successful entrepreneurs doing so effectively. Now, it's time to start working on your own brand development! Let's break the enterprise into a few more straightforward steps, shall we?
1. Prepare your foundations
We mentioned before that one of the key principles for building a personal brand was authenticity. We stand by this; branding is not about selling something you are not. Rather, it has to do with showcasing your authentic self strategically and purposefully to your audience so they can see your beliefs, skills, and passion.
A great first step towards building your business brand as a content creator is to take inventory of all your assets as you can access them today. What things do you already possess that can contribute towards the growth of your identity?
Beliefs and core values: What do you actually believe in? What do you support, and what do you stand against? You don't need to 'get political' (that is, unless your brand is political), but understanding and showing to some degree what your most essential core values are is a great way to connect with your audience.
Credentials and skills: What are things you have learned in your life? What's something you can do well? And have you received any awards, certifications, or credentials that are worth highlighting?
Interests and passions: A little skill can go a long way, but being passionate about something (anything, really) is a great way to create connections. When you like something, others can tell; you inspire them. So, what are the topics or industries that interest you? And why do you feel strongly about them?
Once you've identified your assets, you can start piecing together your vision, mission, message, and brand personality. As a quick reference, your vision is what you want to be known for (for example, being an expert in a video game genre, an industry, or making people laugh). Your mission is why you want to pursue your brand, what your purpose is, and who you want to influence. Your brand message is the key thing you want to communicate and reinforce through your content. Lastly, your personality is the traits and characteristics you can intertwine with your brand. For example, a casual tone, a quirky take, or a more adventurous approach.
2. Define your target audience
The next step in developing your brand is to choose a target audience. In theory, you will probably want to attract a lot of people. In reality, though, not everyone will be an ideal client or follower. This is why it's important to define who you will aim at and how you can build a personal brand that fits their needs.
Not everyone who reads or sees your content will like it, and that's fine. As long as it resonates with your ideal audience, then you can build a successful business.
We talk more about finding and targeting an audience in our Target Audience for Content Creators lesson, so we won't go into too much detail. A few things that are worth keeping in mind, though, are:
The more knowledge you have about your target audience, the more prepared you will be to adjust your content marketing to what they are looking for.
Keep demographics in mind. Your target audience will most likely have some similarities in terms of age, education, gender, income, or profession, just to name a few.
Take your followers' desires and aspirations into consideration, and don't forget their challenges and pain points.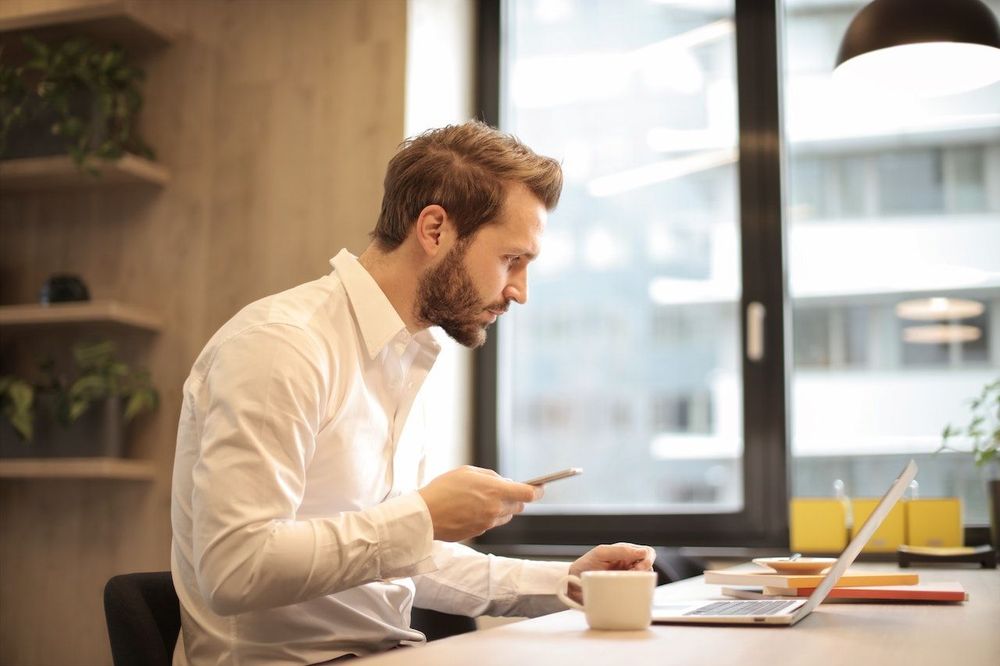 3. Find your value proposition
When talking about personal branding in general, it's always a good idea to create an irresistible offer that your audience will want to buy. In the case of a content creator, this can simply be a video, an article, or a product. One thing is common: Whatever you're providing should solve a problem or answer a question.
Many entrepreneurs jump on creating services and products that don't fulfill a need—so they soon discover nobody is interested in purchasing them. This is why it can be important to first identify your potential clients or followers and figure out what it is they want.
Now, there are a few ways in which you can create a good offer. The most common one is to place yourself as a specialist in your field. If you can do something you love and combine it with the things you are best at and what your audience needs... you will probably have a very successful future!
It can be helpful to think of this in terms of a value proposition. What do you do, how does it provide value, and how will you go about doing it? Another excellent idea is to name your offer. For example, you can give your methodology or technique a unique name so it can stand out against competitor products and ideas.
5. Work on your personal website
If you're building a content strategy, you can benefit from having a website that can promote your personal brand and give you a stronger online presence. Of course, having social media profiles is important, but you don't really have full control over any of them. With a site, you can talk directly to your target audience and motivate them to become clients.
One vital thing to keep in mind is that there will be lots of different people visiting your site, from those arriving there for the first time to recurrent users. They should all feel like they can instantly understand who you are and how you can help them.
Here are a few components that can help your personal brand stand out through your website:
Make sure you include a professional logo. Even if you have a very clear concept of what your identity should look like, it's always a good idea to hire a graphic designer to help you execute it to perfection.
Use good photography and include pictures of yourself. People will want to connect more with you if they can see your face. Plus, you can reuse these shots for your social media channels, too.
Always display your value proposition prominently on your website. Most sites do this in the top section of the homepage, alongside a main call to action (that acts as a recommended next step. For example, to apply for a webinar, download a product demo, or contact you for a consultation).
Include all your social media profiles and any relevant testimonials from clients and customers, and social proof you have that shows you know what you're doing.
5. Create a community around your content
You don't necessarily need to build a massive audience around your content; you can also become the leader of a community so everyone can interact with each other, and you can all grow together. In fact, many personal brands use groups and membership sites to build a community around their business. Some examples include:
Livestreaming and events: You can livestream your content and create events so people can join you in real time (even in person). This is a way of solidifying your relationship with your audience and can also give you opportunities for monetization, especially if you accept donations during your stream.
Facebook groups: You'd be surprised how many successful Facebook groups are run by content creators with a solid personal branding strategy. Groups also give you a chance to engage people directly and engage in conversations. Plus, followers can also support each other and answer each other's questions.
Private membership sites: If you want to provide people with exclusive access, do live calls, or offer seminars, another thing you can do is create a membership site people can join in exchange for a fee. Some platforms do this for you already (for example, Patreon), but you can save on costs if you start yours from scratch.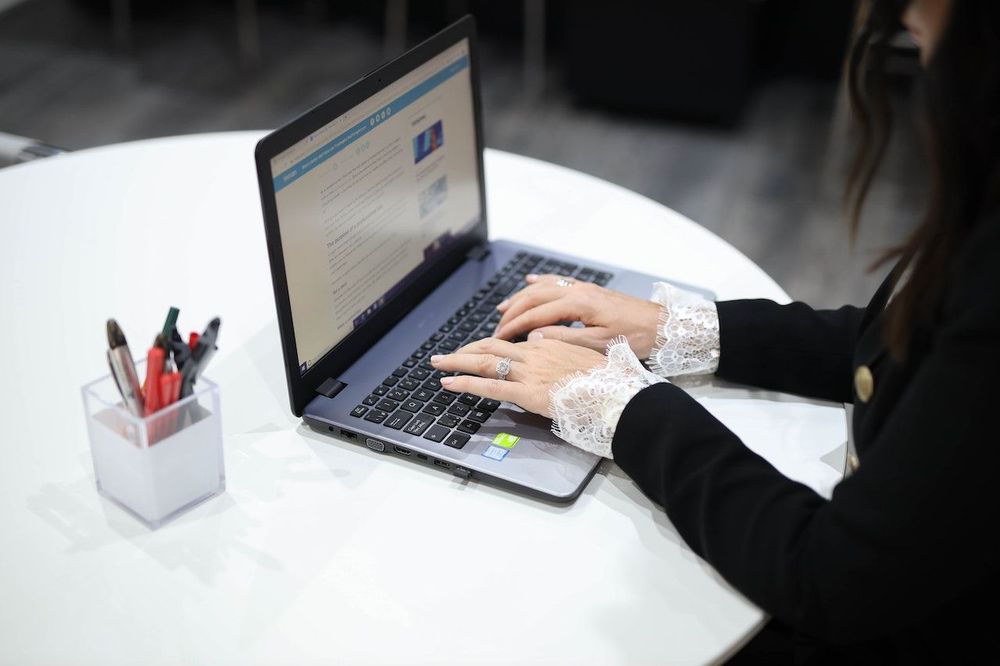 6. Polish your content strategy
When you're just getting started as a content creator, you'll probably offer most of your stuff for free. This is quite common, as you want to grow an audience by helping people as much as possible. This is actually a great idea!
Most successful personal brands offer some kind of free or demo content to hook new visitors, be it as text, videos, podcasts, webinars, infographics, etc. The medium you choose to distribute this content is also important; you can do so using your own website, sign up for directories, use social media, or participate in popular platforms like Quora, Slideshare, etc.
If there's one thing you should focus on, it's quality. Your content will reflect on your brand, so it needs to be good and consistent. Content creation takes time, but it can also give immense benefits in the long term. You don't need to do everything at once, though. You can start with a couple of content types (for example, blog posts or videos) and one or two channels (say, a website and YouTube). Once you see these do well, you can think of expanding your content strategy.
Another important consideration when it comes to sharing content is to make sure you have as much visibility as you can. Some common ways to build an audience are to use guest blogging, join partnerships, and do interviews. In fact, working with others can inspire all parties involved and attract people that wouldn't otherwise be able to find your brand as easily.
Types of personal branding
There's a lot of variation in what a personal brand might entitle. Most content creators' brands will belong to one of the following types (or more than one of them).
Lifestyle personal brands
Many influencers and fashion bloggers have a marked lifestyle branding based on their personal style. You're probably familiar with this identity strategy, even if you don't follow these types of content creators yourself. Most people using this type of branding consistently share pictures and recommendations for outfits, makeup, accessories, and brands. Many influencers also offer personalized advice through DMs.
The goal of a lifestyle-branded content creator is to become a go-to resource that can inspire people looking for fashion recommendations. As a result, this type of branding can lead to many interesting partnerships and sponsorships!
Professional personal brands
This is quite a common option used by creators that want to establish themselves as experts in their fields. This type of branding leverages your skills and experience to create a professional image that sets what you're offering apart from the competition.
If you want to develop a professional personal brand, you should start by creating a strong online presence and producing high-quality, consistent content. It's also a great idea to network with other people in your field and attend events that can leverage it.
If you're going to try this style of personal branding, don't forget to create some attractive business cards to go with your social media channels!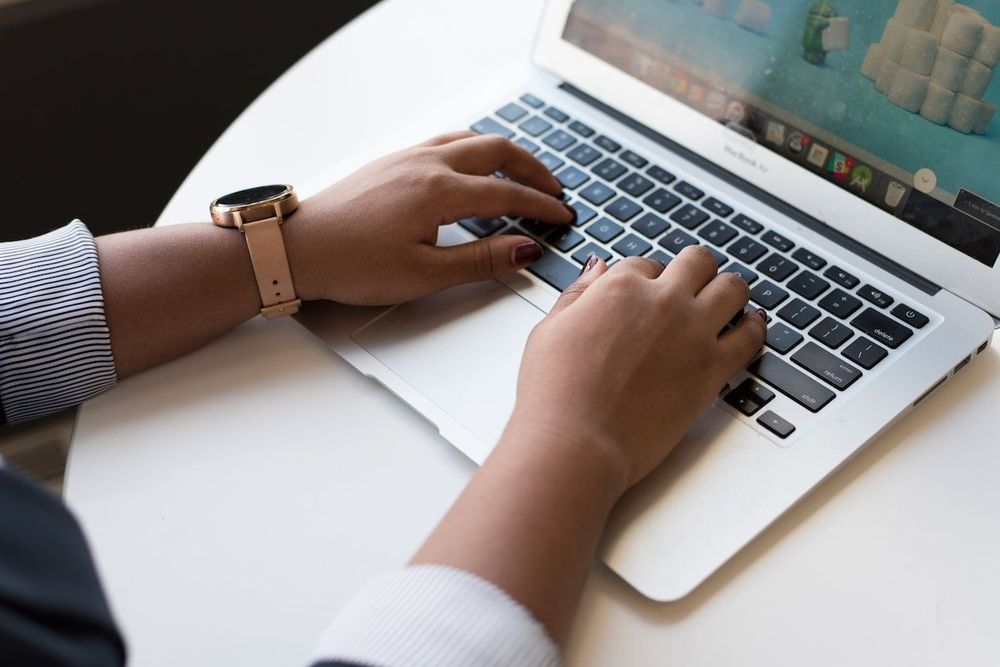 Entrepreneurial or solopreneurial personal brands
This type of branding usually represents a person as an entrepreneur or solopreneur and thus highlights their value proposition, aesthetics, and unique vision. With this type of identity, your goal would be to ultimately differentiate yourself as someone capable of innovation, disruption, and growth.
An example we already saw of this type of brand is Elon Musk. If you can establish your brand as that of someone who can inspire and attract motivated followers, and someone who likes to share a memorable journey, you can use your dedication and ambition to grow your target audience and business.
Personal development personal brands
Many life coaches, health advisors, and personal trainers have brands based on personal development. If your interest is in helping people achieve their goals or improve in any manner, this could be an excellent fit.
Most content creators using this type of personal branding regularly post videos and social media posts with thoughts on mindsets, goal setting, and time management. They also tend to share their own experiences and give advice so others can change their lives, too.
For this branding, it's important to engage with audiences through streams, DMs, and comments—in particular, if you can additionally offer coaching services that are tailored to specific audience segments or people.
Celebrity personal brands
Lastly, you can have a personal brand that is based more or less on someone being a celebrity. The reasons can be varied. Perhaps they are known for their public behavior, their professional achievements, or their style (there can be an overlap between different branding types).
A celebrity with a strong personal brand can attract more opportunities, stand out, and connect more closely with an audience. They can also use social media to promote products and services, including cosmetics, clothes, or home goods.
Rounding up: How to build your brand as a content creator
We've gone through almost everything you need to know about personal branding for content creation, including a few contemporary examples, strategies, types of brands, and a step-by-step guide to getting started. Now, let's summarize everything we covered and close this lesson with a little... inspiration.
Find your voice... and believe in it
One of the most important things you need to keep in mind when thinking about creating or further developing your personal brand is to find your own voice. What do we mean by this? You can't be everything to everyone, so if you want to become a famous creator, you need to stay true to yourself. There's no going around this; of course, if your content delivers value to your subscribers, your business will probably do okay. But that is not the same as establishing a strong, memorable personal brand.
Your followers can go to many different places to find the information they are looking for. If they choose you, it's because you have a fresh take on an idea, you believe in what you're saying, or you can offer something your competitors cannot.
Work with intention
The only way you will be able to deliver valuable content is if you are aware of who your target audience is. Only then will you understand what they need and can create a content strategy that fits that gap.
There's just no point in talking about personal branding for content creation if we don't consider the audience. They are, after all, the ones that will eventually buy what you're offering! So your blog posts, videos, podcasts, or whatever you create should get their attention first and then solve their problems.
If your content has intention, it can speak to your audience and spark a conversation. But you will only have a chance at changing the world if you pick the right purpose and you communicate it to the right people. We talked about being authentic; many people choose to make their content personality-driven—which means their brand is always accompanied by a specific point of view.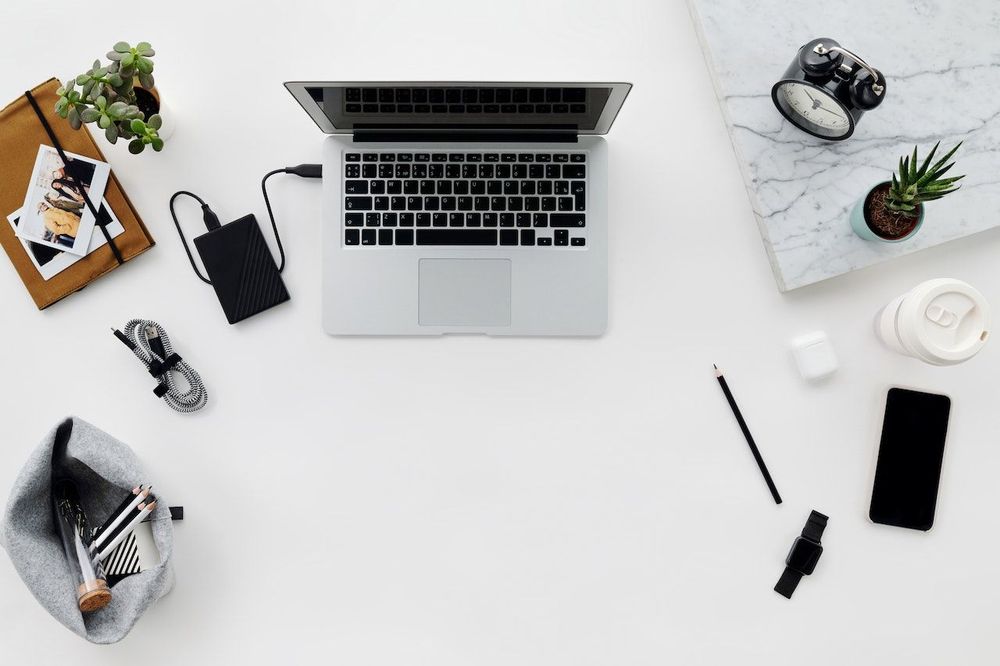 Don't be scared to get involved
A few years ago, being a content creator was enough to start building a business. Today, though, you need to do more. You need to have many different skills, a unique voice, and be ready to turn any positive interaction into a relationship. That's just the way things work now; people don't want to just absorb content; they want to feel involved. So, you need to be involved as well.
This can be a little daunting at first, but think of it this way: If your message and delivery resonate with your audience, they will be more likely to engage with you. Which, in turn, will make your personal brand more visible and bring in new followers.
You will never have full control over how people see you, but you can try your best to make a good first impression!
Never stop
This sounds rather vague, but if you're already creating content, you probably understand what this means. This is a long game because content creation just never stops. So neither should you (provided it brings you fulfillment, that is).
The most successful creators are always looking for new ideas and novel inspiration. Even when they are playing games, doing sports, or traveling the world, they can just pick up on trends and opportunities. And they update their social media feeds accordingly!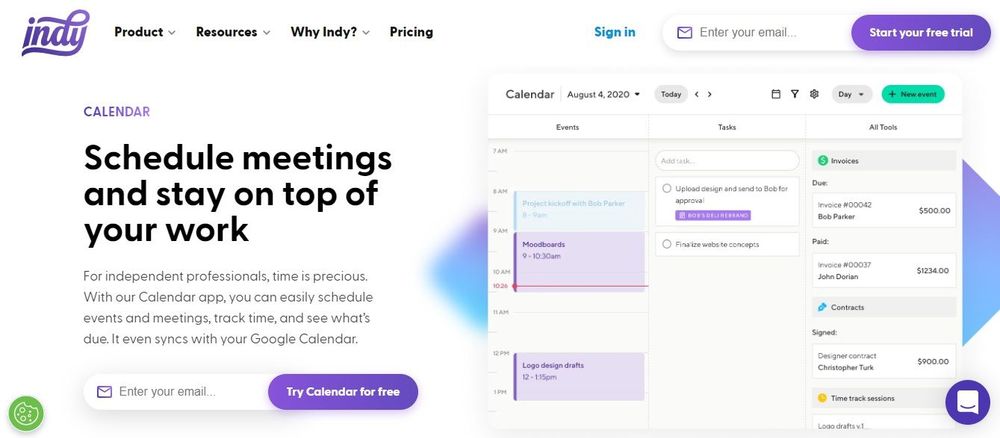 One of the best things you can do to grow your content business is to build familiarity. Stick to a schedule, push yourself, and try to upload good and consistent content frequently (you can use Indy's calendar to keep track of everything!). Of course, you don't need to post every single minute or stress yourself. If you have the right audience and you're authentic, sharing your passion might be the only thing required.