Feeling overwhelmed by numerous tasks? Don't worry! Using a to-do list to organize your responsibilities might help you feel more grounded and in control of your life.
Compiling and referring back to a general overview of your finished and uncompleted work will help you feel more organized and mentally engaged.
This article will discuss what a to-do list is, how you can create it, how it can help you, and why you should use it.
What is a to-do list?
A to-do list is one of the basic aspects of any productivity application. It is a list of tasks that must be completed to attain a major objective. Your own to-do list compiles all of your tasks into one convenient location.
An effective to-do list breaks down complex tasks and helps you set priorities, track progress, refresh your memory, and promptly complete important activities.
What to write on a task list or a to-do list
When a new task comes to mind, jot it down as soon as possible. People often assume that the purpose behind noting down sudden thoughts is to ensure that you don't forget something, but the truth is that quickly jotting down tasks stops you from fixating on them.
Establishing a to-do list can also help you enhance your short-term memory. You might remember more information if you frequently write down tasks and short-term objectives. You will also be able to ensure that all critical jobs are completed.
By writing down a task that you need to do at a later time, you don't have to worry about correctly recalling it. You can clear the concept from your mind and focus on other essential things. Just remember to be concise, but not too concise, otherwise, you might forget what you meant when you return to it later.
Remember: writing one-word items on your to-do list can make it more challenging to complete them, and while laying down a task in non-specific terms may help you feel relieved in the short term, it will hinder your progress and won't benefit you in the long run.
So, note down tasks in your to-do list using words you'll be able to understand once the glow of inspiration has faded away.
To-do list examples
Business to-do lists include a company's corporate activities and the timeframe in which they must be completed.
The tasks that must be completed or achieved to meet a company goal or objective are crucial to list on a business to-do list since they might affect the overall flow of business activities.
So, a business to-do list must include:
The deadline by which specific tasks must be completed
Daily tasks in your schedule
The output and achievements that must be achieved in the day ahead
A report about the company's and its employees' actual work
Employees' work responsibilities
Business tasks that need to be completed by specified departments or groups as part of a given business process
A to-do list can be used to list all of the items that need to be addressed for the execution of the business project and the business's everyday operations.
The following information can be found in a business project to-do list:
The project's title and a brief description
The client for whom the product is being prepared
The project's requirements and specs
The procedures that must be followed to complete each project step
The objects and supplies needed to complete the project
Is it good to have a daily to-do list for all your tasks?
You may already have a general to-do list, but how about a daily to-do list? Is it a good idea to break down your tasks into daily chunks?
Yes, having a daily to-do list is beneficial for meeting the deadlines of every task you come across, whether it's a simple task, for example, cleaning your desk, or a larger client-focused task like completing a mock-up.
Plus, since all your responsibilities are clearly laid out in advance, a to-do list can help you manage your free time better. After you finish a task and go on to the next one on the list, you will have a better idea of what to accomplish.
In addition to that, completing a task can improve morale. Even if it's as easy as submitting an article, completing a task is a significant motivator for many people.
What do you write on your daily to-do list?
Having a lot of tasks to remember every day might be stressful, but with the right motivation and tools, you can knock out more tasks and relieve stress. However, best practice dictates that you should not have more than four tasks on your list at a time.
Piling up too many tasks on your daily to-do list might induce stress by reminding you of the pending duties, so try to keep your lists brief and manageable. If you finish everything on the list but still want to accomplish more, make a new one and start there. Complete the high-priority or most important tasks first, then move on to the rest.
Your daily to-do list should consist of tasks such as getting started on a project, attending an important meeting, signing documents, writing a report, etc.
Create a to-do list that you actually use
As we've already covered, a to-do list is one of the simplest ways to keep track of your tasks in general and on a daily basis. It will provide you with a clear view of your workload, allowing you to manage your time better.
But, looking at your to-do lists can become tedious at times, so here are some ways to keep your list creative to keep you interested, engaged, and focused on completing the tasks at hand. Here's how to do it:
Prioritize your tasks and make a list
It will be very challenging to meet deadlines if you don't have good task prioritization skills. Learning to prioritize tasks can help you enhance your efficiency and be as effective as possible, regardless of your job.
You can't complete every task at the same time, so you have to effectively manage your time, prioritize critical tasks, and set aside time to complete larger projects. The highest priority jobs can be highlighted, so they are clearly recognizable at a glance, and make sure each task has a deadline.
Create separate lists for different work categories
You may be expected to fulfill work related to several initiatives and professional or personal obligations.
Planning the next month's Facebook posts, for example, may be classified as a social media activity, while conducting a competitor study could be classified as a strategic marketing task. As a result, multiple categories can be used to organize tasks.
Furthermore, color coding these groups will make it easier to distinguish between them.
How do you write a to-do list?
Here's how you can write a to-do list:
Assign a due date
It is so easy to simply create a to-do list and then let it gather dust on your laptop. So, try assigning due dates or deadlines to every item on your list to motivate yourself to complete them. Consider adding calendar notifications to remind you of upcoming deadlines as well.
Due dates make it easier for you to keep track of project milestones, stay focused, help your team members stay in the loop, and ensure everything gets done on time.
Make a shorter to-do list
Don't place more than three (four at a push) of the most important tasks on your daily to-do list. Having too many tasks on your plate can make it almost impossible for you to keep track of due dates.
However, to make your life easier, you can establish a second background to-do list to keep track of the tasks heading your way. Sort these tasks according to importance. This way, you will first perform the urgent tasks, saving you time.
Create a realistic to-do list
Write down things on your to-do list that you can complete the same day. In other words, set goals that are realistic, as you may wind up delaying and even failing to complete your tasks if your goals are too ambiguous or challenging.
Break down large tasks in your to-do list
Extensive or large projects can be intimidating, and you can easily get overwhelmed by the sheer amount of work you have to perform. So, the best course of action is to break down extensive projects into smaller, more manageable chunks, which are easy on the eyes and the brain.
Where to store your to-do list
Smart to-do list
By now, you hopefully know the benefits of a to-do list, but how and where should you create it? There are a few options, including paper, smart lists, and specialist apps. Let's look at each one.
A smart list is a digital list that automatically updates when other changes are made. They are better than old-fashioned written lists as they are dynamic and stay up-to-date with work you are doing in other folders or documents.
Smart to-do lists allow you to rapidly note down any task that comes to mind, freeing up mental space. Plus, these tasks are updated automatically and can be created depending on your selected parameters.
You can, for example, create a smart list that only shows tasks that must be completed within the next month, tasks that don't have a deadline, and tasks that were accomplished within the last week. With a smart to-do list, you won't forget about a priority.
Paper to-do lists
When they're getting started, people typically envision making their own to-do lists using paper, such as sticky notes or fill-in calendars. However, they often forget that a paper to-do list will take more effort to manage over days and weeks than other options.
They may also have to shuffle around their plans every day and modify their to-do list more frequently if priorities shift or items need to be rearranged.
Furthermore, a paper to-do list does not provide security, and you cannot carry all of your paper to-do lists with you wherever you go – it's just not feasible.
To-do list application
Although there's nothing wrong with keeping your to-do list on your phone's notepad, there are several advantages to using an actual to-do list application.
A to-do list app allows you to compose, organize, and reprioritize your chores more efficiently. It also helps you attach notes, URLs, and documents to a task and to see when a task has been completed by someone else.
So, keeping a productivity app on your phone or laptop can significantly impact your company's efficiency and work schedule.
What makes a great to-do list app?
To-do lists come in a variety of formats and shapes. They used to be something you would write on paper using a pen, but due to the advancements in technology, to-do list applications can help you create to-do lists that are more efficient and easier to manage.
However, choosing a to-do list application can be challenging due to the multitude of apps available on the market. So, what characteristics distinguish an excellent to-do list app?
Simplicity – It should be simple to add and manage tasks.
Several levels of task organization – It should allow you to organize tasks in several ways.
Workflow arrangement – It should help you arrange your workflow.
Task scheduling – It should assist you in easily scheduling your tasks.
Task assignment – If you're using a to-do list app for team task management, then it should allow you to promptly assign tasks to team members.
Syncing – It should be capable of syncing across several platforms.
Templates – It should offer list templates.
Here are two of the best productivity apps:
Miro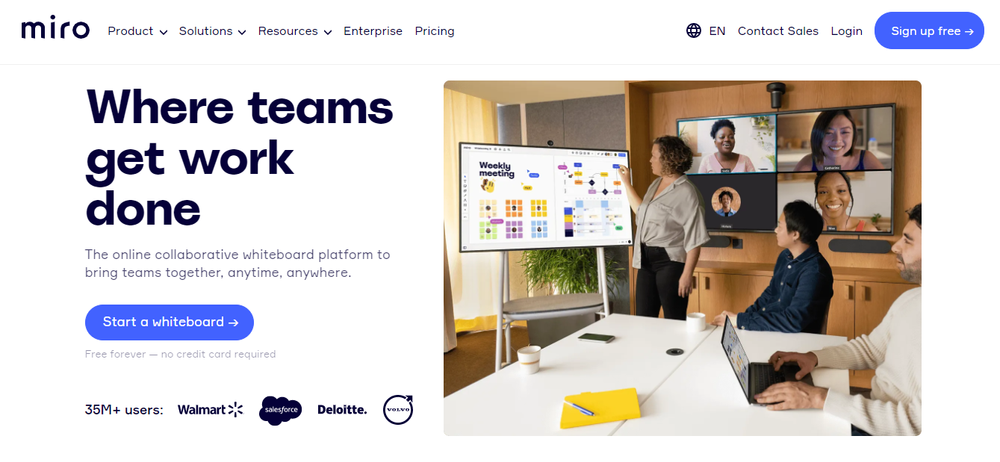 You can download to-do-list templates from Miro. These list templates provide teams and individuals with unlimited access to a framework for organizing their workload.
The templates can be used to construct an efficient and logical task list for everything from work-related issues to homework assignments. Unless you want them customized, these templates are free.
Todoist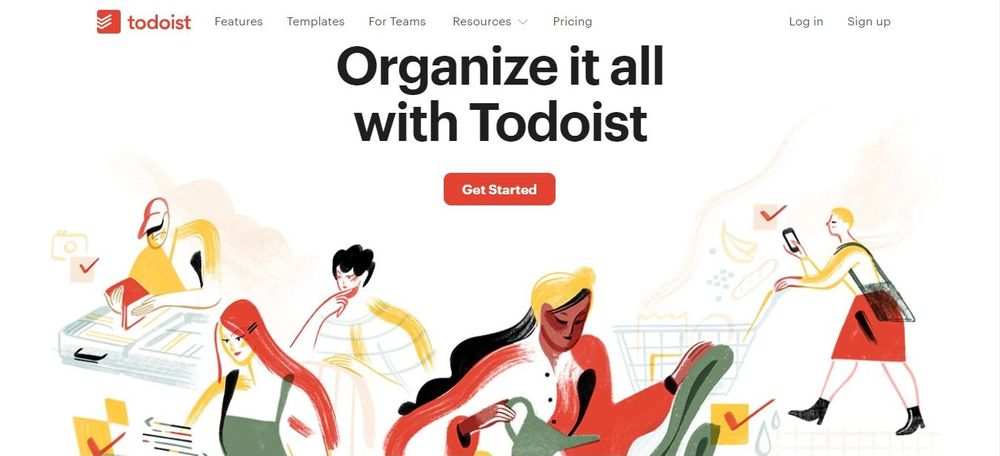 Todoist is an excellent application that has been around for quite some time. It offers several features that can help you create task lists or add color-coded labeling to tasks.
Using the app, you can create sub-tasks, projects, dependencies, and more tasks. You can also assign deadlines to specific projects and color-code your to-do lists. The app will help you stay on target if you're on a goal-setting mission.
Plus, Todoist's boards make it even easier to stay organized. They are a fantastic new way to visualize and organize your Todoist projects.
These boards make it easier to get a bird's-eye view of any project and track progress from scratch, whether weekly business projects or a five-year business strategy. In Todoist, you can easily switch between list view and board view whenever you need.
To-do list alternatives
To-do lists, despite their advantages, do not work for everyone. They frequently become obvious reminders of tasks that have yet to be completed.
If this is the case, you may want to consider the following alternatives:
Write down deadlines on calendars: Setting firm deadlines on your phone calendar is a proven approach to ensure that time-sensitive chores don't get lost among the dozens of other tasks on your to-do list.
Maintain a list of ideas: Keep a separate list for prospective future projects and objectives because you aren't ready to embark on every thought you have. Make a spreadsheet for your goals that can be easily accessed and filtered by date or type the next time you're looking for motivation.
Organize your emails: Many people consider their email inbox to be a second to-do list. To use emails as an alternative to a to-do list, make use of email add-ons that place old emails back on your screen after a specified date or amount of time to avoid emails and tasks sliding into a black hole. Star the most important ones, and delete emails that you no longer need.
Create reminders: We use reminders a lot, for example, for a coffee break. Creating reminders for every task can prove to be quite helpful. Using your phone to set reminders can be really useful.
Without having to reference a to-do list continually, electronic reminders help you to appropriately time tasks.
The bottom line
As mentioned above, a digital to-do list is great for entrepreneurs and freelancers. It is one of the simplest ways to increase business productivity and deliver projects on time.
You could create a digital to-do list using one of the many applications, such as Todoist and Miro, available on the internet. However, Indy's Tasks and Calendar tools leave all of these apps in the dust.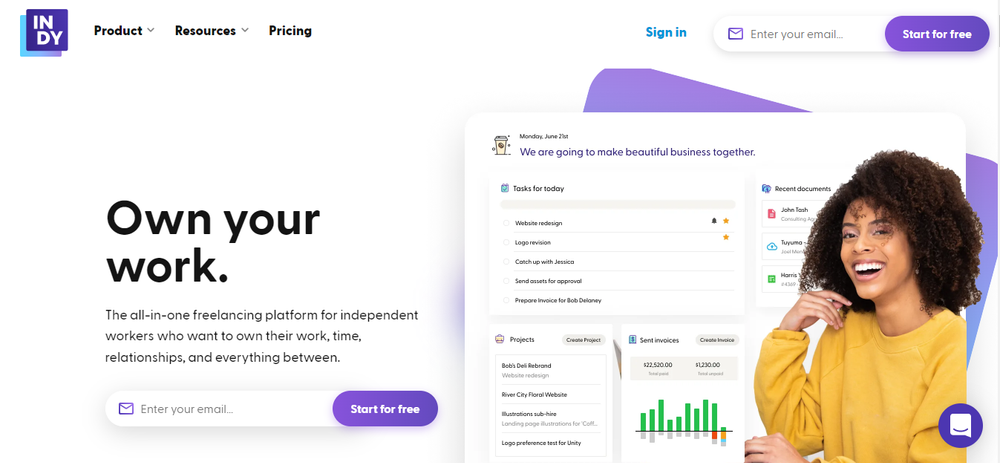 Indy can help you save time and money, track projects, proposals, and invoices, record calendar events for easy billing, manage time-sensitive tasks, and much more on a single platform. It offers all the tools you would ever need to run your business!
So, if you're trying to find a to-do list tool, try out Indy's free trial and start keeping track of your projects today!