With the increasing number of businesses looking to boost engagement through video marketing, there is no better time to become a freelance video editor.
The benefits of freelancing are many and varied. For example, it allows you to work for yourself and the flexibility to work hours that suit you. Meanwhile, tools such as Zoom or Teams make it easy to remain in contact with clients from wherever you're working, whether at home or some far-flung location.
You may already be a full-time video editor looking to make the jump into full-time freelancing, or a budding amateur who wants to begin monetizing some new skills. This article will guide you through becoming a successful freelance video editor—from building a clientele to how to make freelancing work for you.
Build the right skillset
Making a move into video editing requires a particular set of skills. If you're currently working as a full-time video editor, it will be much easier to transition into freelancing as you'll already have the proven level of experience that potential clients need.
However, if becoming a video editor represents a total shift in career direction, you must ensure you have the relevant skills to become a successful editor. You can start by downloading a popular video editing software, watching YouTube tutorials, and practicing everything you learn.
Choose your niche
When beginning your freelance editing journey, applying to every job ad might be tempting.
However, take the time to choose a particular genre for your editing. For example, you can specialize in video marketing or editing music videos. Having a specific niche is beneficial when it comes to showing potential employers what you can offer them. Offering high-quality product videos in two or three areas increases your chance of onboarding new clients sooner than employing a scattergun approach.
Learn video editing software
High-quality video content relies on using the best video editing software. Trying to cut costs and using free versions of video production programs is counter-productive. It will compromise the quality of your work.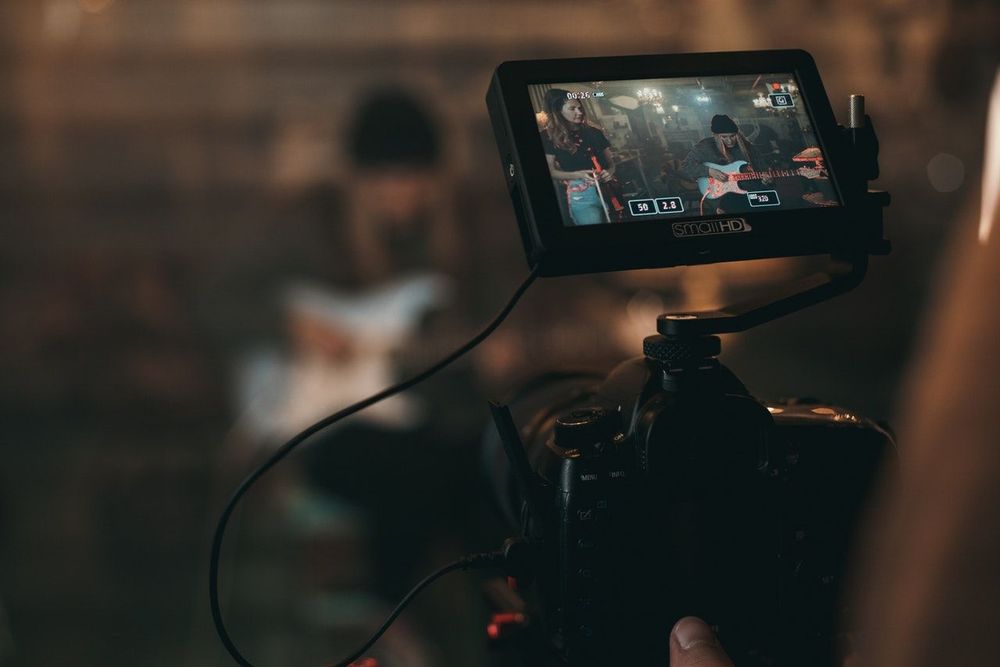 Learning how to utilize the best software on the market and keeping yourself updated on the latest developments in the industry are equally important. This will ensure excellent quality videos and give clients greater confidence in your ability.
Build a portfolio
Let your work speak for itself. It's not enough to be able to talk the talk when it comes to gaining clients as a freelance video editor; you will need to prove that you can also walk the walk.
Having a thriving portfolio of work examples is vital to finding the right clientele for you to build your freelance business. It's the best and most immediate way to show off your video editing skills, making it a lot easier to sell your services.
Transitioning to freelancing
Transitioning from a full-time job with the comfort and reassurance of a regular income to having to rely on income from clients requires bravery. However, showing that courage can reap rich dividends.
How, then, is it possible to make the transition from full-time workhorse to freelance freedom as smooth as possible?
Devote your free time to editing projects
Spending your free time to work on editing projects is an excellent way to begin the transition. Devote time to creating a few editing examples you can use as a portfolio to show prospective clients. Your portfolio can either be displayed on a personal website or a YouTube channel.
Have a financial safety-net
Finding new clients will take time, and it's unlikely that you'll find projects that will immediately cover the shortfall in earnings. Having at least three months' salary saved for you to fall back on while building your clientele is advisable. This allows you to focus on your new career without the financial fear, giving you the freedom to select video editing work that you will find fulfilling.
Consider going part-time
As you devote more time to video editing, it's well worth asking your current employers if you can transition to part-time work. This extra time can be used to search for jobs, work on video editing projects, learn about the best editing software, and several other ways to make yourself an attractive proposition as a freelance video editor.
On-board new clients
New freelance editors commonly suffer from 'imposter syndrome'. They feel that nagging worry about whether or not they're making the right move. Once you've begun onboarding new clients and received good feedback about your work, your confidence will grow. You will soon find your video editing skills increasing in demand.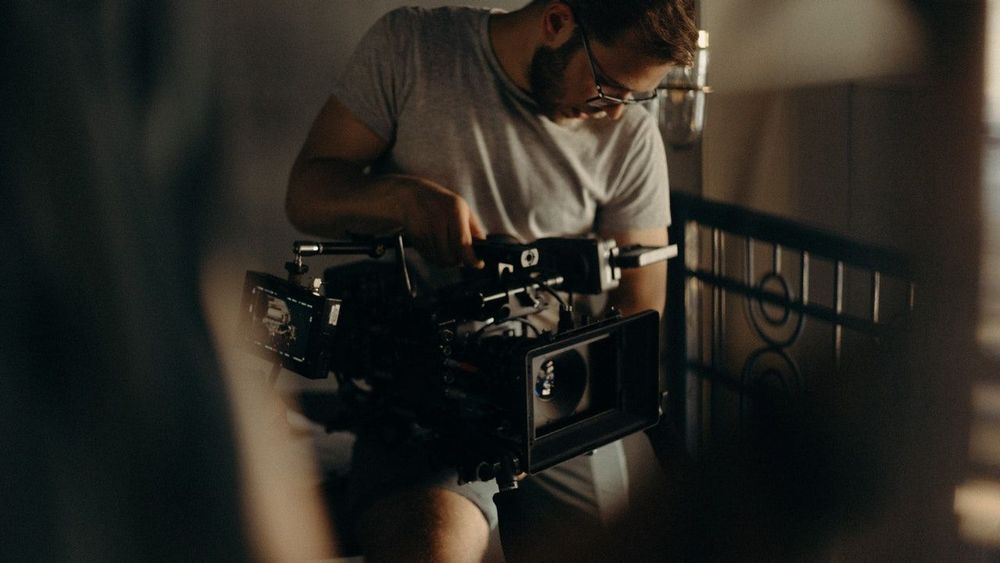 Take the leap!
Following these simple steps will give you confidence and reassurance to transition from a full-time office worker to becoming a full-time freelance video editor.
How to find freelance video editing jobs
Finding work is one of the most intimidating parts of freelancing. Thankfully, there are several ways to find video editor jobs.
Look local
Searching for opportunities close to you is an excellent way of getting your name known within your local community as an up-and-coming freelance video editor. Begin by networking with your client's contacts and look for other channels where you can spread word of mouth about your services.
Local community groups, non-profit organizations, social media groups, and schools are an excellent way to jumpstart your business. This can be via video marketing, local news stories, or live sports at local clubs.
Keep an eye on local job ads, especially for companies looking to boost their marketing departments. Sending them a cold email offering your freelance services can lead to a profitable long-term relationship.
Speak to existing clients
Once you start working with a client, maintaining that relationship is integral to bringing work in. Gaining repeat business from an existing client is much easier than finding new clients. Take the time to check in with people you've worked with previously to see if they have any video editing work available.
By being proactive with clients, it keeps your name at the front of their mind, making it more likely that they'll contact you the next time they need an editor. In addition, if a client hears that a colleague is looking for a new editor, they may recommend your services. This is an excellent way of opening up new job opportunities.
Freelancing websites
There are several sites available which companies post on looking for freelancers to fulfill a particular project need. Video editor work is regularly published on places like: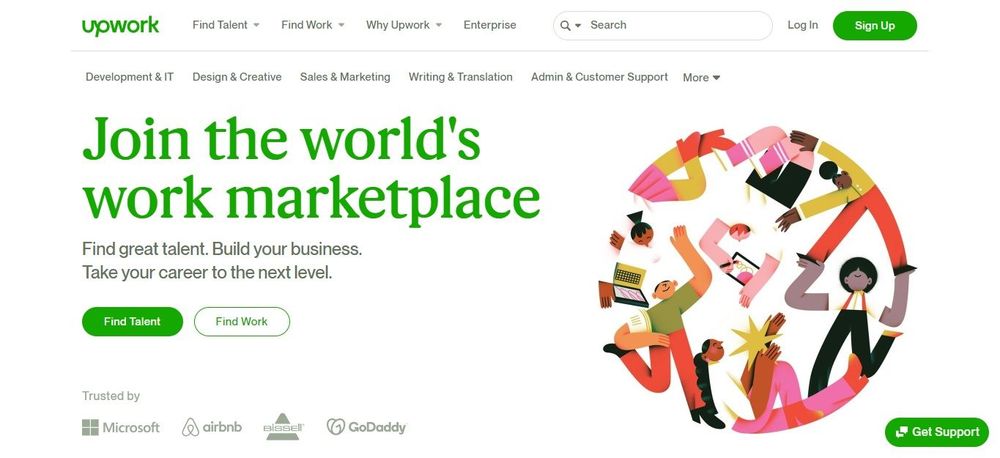 Upwork continues to be one of the most popular places for freelancers to find video editing jobs. Businesses of all sizes post frequent job updates searching for their next editor. All you have to do is sign up and fill out a custom profile. You can then start responding to job posts with a cover letter, your portfolio, and your rate. It's a great place to get some real experience when you're first starting out, and can lead to recurring projects if a client loves your work.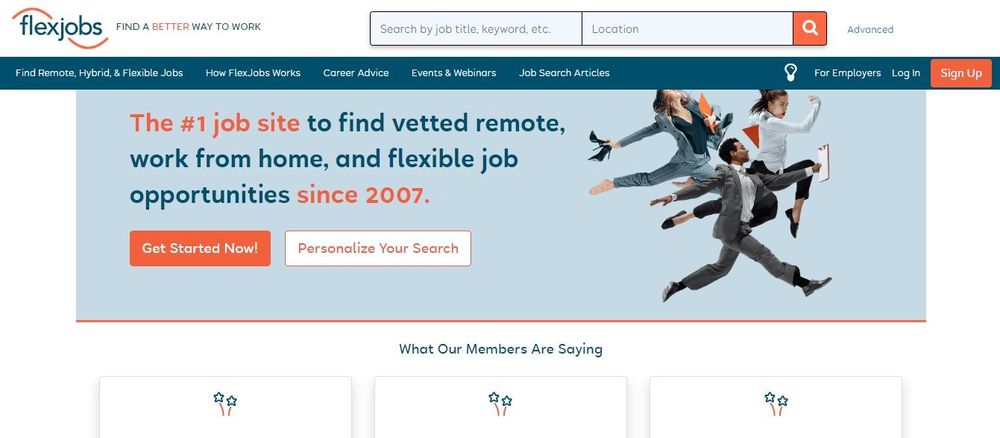 With FlexJobs, you fill out a questionnaire that gauges the kind of work you're looking for. This questionnaire will determine the kinds of job posts you'll receive in your inbox. You'll get updates on the latest job postings, many with remote work opportunities. Like the other entries on this list, all of the job postings are vetted so you can be sure that you won't be scammed.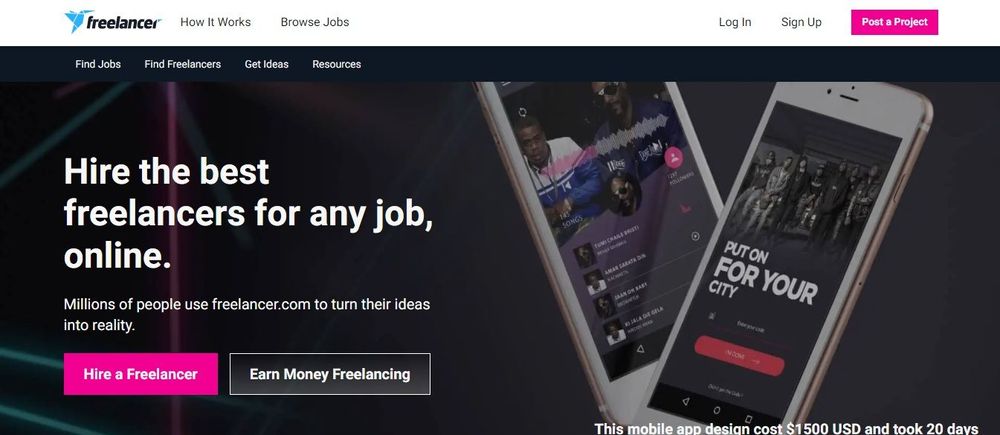 This is the largest freelancing platform, with more than 35 million users and 52 million employers registered. Freelancer.com can be an excellent place to find video editing gigs. Like Upwork, freelancers can bid on projects and view the average bid from other freelancers. It's easy to use. You can even filter searches for fixed-rate projects or hourly work.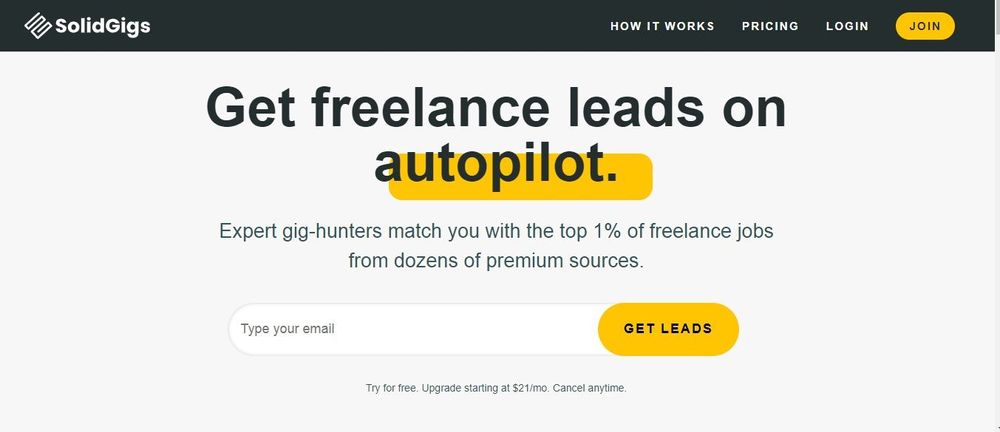 SolidGigs helps you discover video editing jobs across the web. Just type in the kind of editing work you're looking for and SolidGigs will search various platforms for opportunities that you can apply for. You'll get these job posts sent directly to your inbox.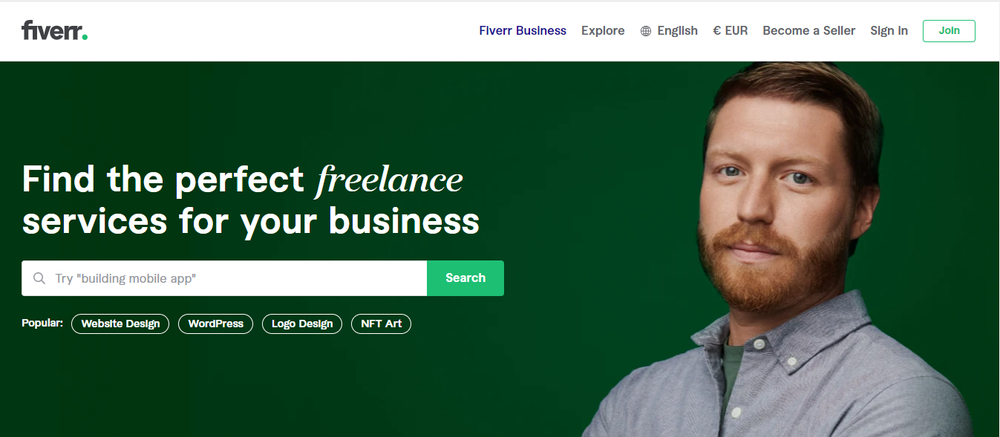 Fiverr differs from platforms like Upwork in that businesses will be searching for you, rather than the other way around. You create a detailed profile (try to stand out as best you can) and businesses can find your profile when looking for video editors. Clients will be looking through many profiles, so make sure you have a strong unique value proposition for a better chance at grabbing their attention.
If you have a portfolio showing examples of your skills, applying for job ads on these sites is an excellent way to find clients.
When applying for jobs, you'll need a strong proposal that showcases why you're the perfect choice for the job. Indy has a superb Proposals tool for you to easily create your next proposal. Just pick a template, add your details to the content blocks, and it's ready to send! You can even customize the contents and style it with over 50 fonts, including the option to add your business logo and color.
Managing your freelance business
Finding and onboarding clients is a large part of building a freelance video editing business. However, once it starts to get established, you'll need to make sure your time is split between projects and managing the administration involved with freelancing.
You may find at the beginning that you spend as much time building your business as you do on a client's job. However, this is essential to the health and success of your business.
These are a few of the best ways to make your business run like clockwork.
Use systems to manage your routine
Maintaining workflow systems is vital to creating high-quality work, providing outstanding service to your clients, and managing your time efficiently.
Putting processes in place to build a schedule that allows enough time to work on your creative offerings while managing the administrative side is crucial to your success.
You may find that you are working on more than one job concurrently that has tight deadlines. Having workflow systems that allow you to prioritize your work to ensure that demanding deadlines are met will help you meet your client commitments.
Use automated contract and invoicing systems
Creating client contracts for jobs and invoicing after a project can be highly time-consuming when done manually. Although it can be tempting to delay this kind of administrative effort in favor of the creative side of the job, contracting and invoicing are essential since you won't get paid without these.
Both of these elements of freelancing can be managed online, making them considerably easier to manage.
Whether you're producing a fixed price contract or invoicing at an hourly rate, sites like Indy's Contracts tool can automatically generate a contract, quickly and smoothly, and is designed to help you establish the work expectations with clients. In addition, you can track how long it takes to complete a project and add those time tracks to Indy's Invoices tool.
The invoice template can be generated with the click of a button for you to fill out and send to clients.
What to include in an invoice
The simpler you make your invoicing system, the more likely your customers will pay you promptly and without queries. Several things need to be included in your invoices.
Ensure you include payment terms, so your client knows when you expect to receive payments. Payment terms usually have been agreed upon in advance when negotiating the contract terms for the job. Still, they should be included on the invoice anyway.
There should be a clear description of the works completed or hours being billed upon the invoice. In addition, make it clear how your customers can pay you. Include your bank details on the invoice if you agree to a bank transfer. Alternatively, if you accept card payments, make this clear too.
Scaling up your business
When you've successfully established your freelance video editing business, you can begin to explore ways in which to grow and scale up your business.
You'll find yourself learning new skills with every project you undertake, which will allow you to diversify what you can offer to clients. You can branch out into other areas of video editing. In addition, you will be able to find videographers and other creatives with whom you can collaborate to offer clients a more tailored package to meet their needs.
In conclusion
Making the jump from the regular 9 to 5 office job to becoming a freelance video editor is risky and requires a high degree of courage. However, the benefits to your well-being and work-life balance of being able to control which video editing jobs you choose to take on are potentially immense.
By playing to your strengths and showing potential employers that you're passionate about being a video editor, your chances of becoming a successful freelancer will be that much greater.