The food industry is a huge and competitive marketplace. However, there are many opportunities for entrepreneurs to start a successful food-related business. In this blog, we'll provide an overview of the food industry, why it's a great way to start a new business, and 5 side business ideas to get started in this field.
Overview of the food industry
The food industry is a massive and diverse sector that encompasses everything from farming and food production to food service and retail. In the United States, the food industry is responsible for employing over 15 million people and generating nearly $1.5 trillion in annual revenue.
There are many different types of businesses that make up the food industry, from small family-owned operations to large multinational corporations. The industry can be divided into several different segments, including agriculture, production, distribution, retail, and foodservice.
The agricultural segment of the industry includes farmers and other agricultural workers who grow crops and raise livestock.
The production segment encompasses those who process raw ingredients into finished products, such as packaged foods or beverages.
The distribution segment includes companies that transport food products from manufacturers to retailers or customers.
The retail segment comprises grocery stores, supermarkets, convenience stores, and other outlets that sell food products to consumers.
Finally, the foodservice segment consists of restaurants, caterers, institutional dining facilities, and other businesses that prepare and serve meals to customers away from home.
Benefits of starting a food side business
Starting a business in the food industry has many benefits. For one thing, it's a very large and growing industry with plenty of room for new businesses to enter the market and find success. Breaking into the food-related business can be relatively easy compared to other types of businesses; depending on the type of business you want to start, you may not need much in terms of startup capital or experience.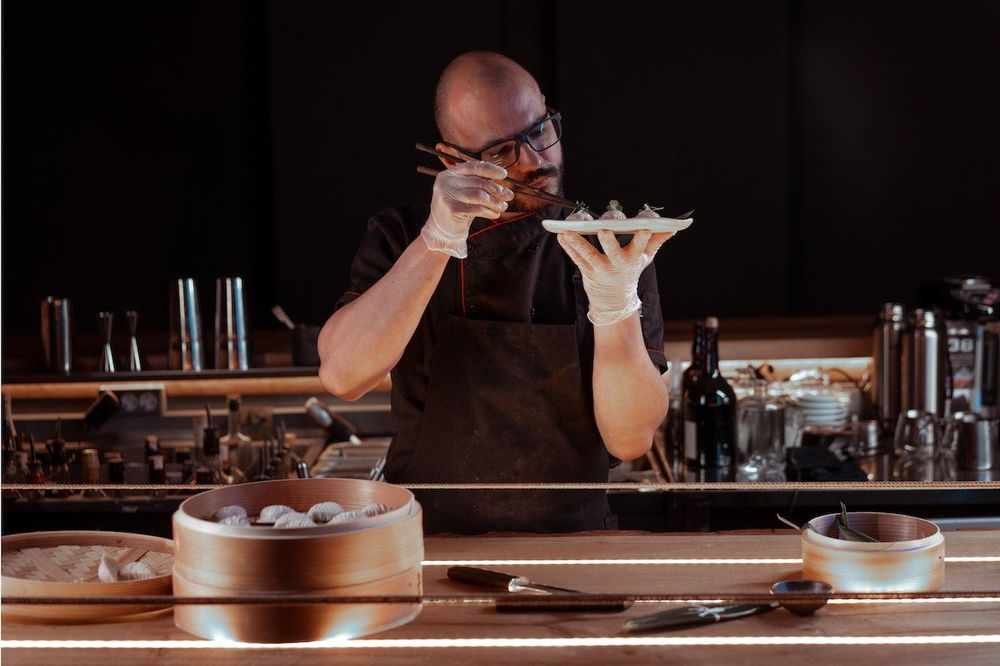 Another great benefit of starting a food business is that it can be incredibly rewarding, both financially and emotionally. Many food entrepreneurs find that they have a passion for creating delicious meals, treats, and snacks that make people smile. Not only can this be a great way to make money, but it can also bring you immense personal satisfaction.
Additionally, the more success you have with your business, the more people you can reach and the more lives you can impact.
Lastly, there is always demand for good quality food products and services; even in tough economic times people still have to eat!
So if you're looking for a way to make a difference and create something that will last, then starting a food-related business may be the perfect opportunity for you!
5 side business ideas to get started
With the popularity of the food industry, there is practically an endless number of ways for you to get involved—from launching a TikTok channel to going a more traditional route in starting your own restaurant.
Here are 5 great ways to capitalize on your love for good food.
1. Meal prep delivery service
Our first side business idea is starting a meal prep delivery service. This is a great option for those who love to cook and are looking for a way to make some extra money. There are a few things you will need to get started, such as a food safe kitchen, commercial refrigerator, and basic cooking equipment. You will also need to create a menu of healthy and delicious meals that your customers can choose from. Once you have all of your supplies and menus created, you can start marketing your business online and through word-of-mouth.
2. Food blogging
Another option for those looking to get started in the food industry is starting a food blog. This is a great way to share your passion for food with others and potentially make some money through advertising or sponsored posts. To get started, you will need to create a website and then fill it with engaging content. Once your site is up and running, you can start promoting it through social media and other online channels. If you build up enough traffic, you may be able to monetize your site through advertising or sponsored posts.
3. Meal kit delivery services
If you're looking for another side business idea in the food industry, consider starting a meal kit delivery service. This is a growing industry that allows busy people to have access to healthy and delicious meals without having to cook them themselves. To get started, you will need to research the different meal kit companies out there and decide which one would be the best fit for your business model. Then, you will need to create a website or online store where customers can place orders. Once everything is set up, you can start promoting your business online and through word-of-mouth marketing.
4. Catering services
Another option for getting involved in the food industry is starting catering services. This is a great option for those who love to cook and entertain others. To get started, you will need to put together a portfolio of your best work as well as create an appealing website or online store. Then, you can start marketing your services online and through word-of-mouth marketing. If everything goes well, you may even be able to expand your business by opening up your own restaurant or catering company eventually!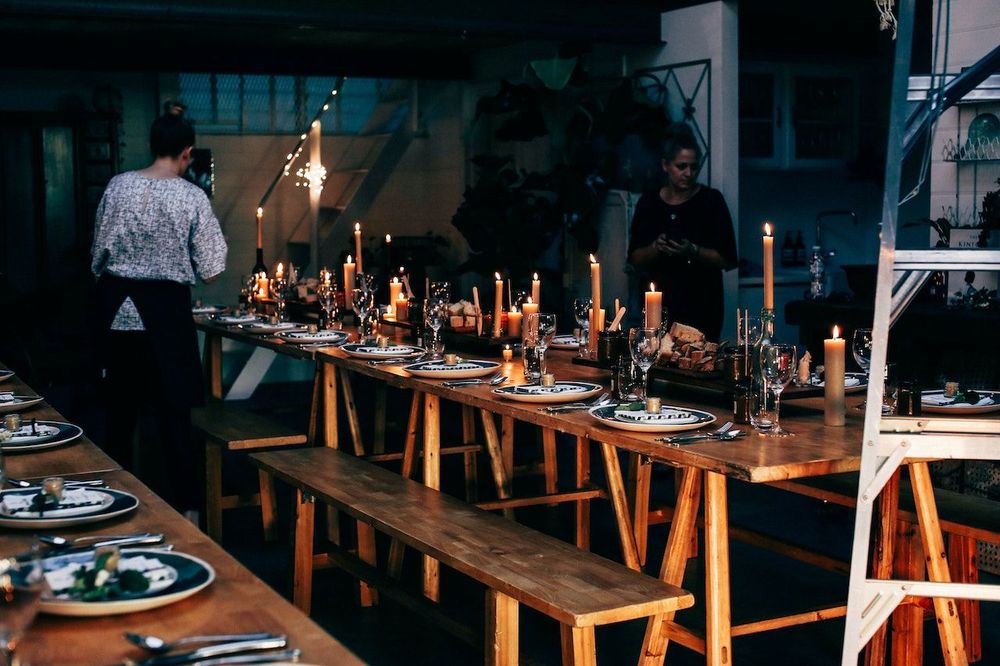 5. Food photography
If taking pictures of pretty food sounds like fun then this might just be the perfect side business idea for you! Starting off as food photographer requires very little investment–-all you really need is a decent quality camera (that doesn't necessarily mean an expensive DSLR—smartphone cameras have come leaps and bounds in recent years), some creative skillset along with good lighting knowledge. Once you've got yourself setup, begin reaching out to local businesses, restaurants, etc., who might want someone to take photos of their menu items. You could also look into getting involved with stock photography sites & submitting photos there.
Conclusion
There's nothing better than starting a side hustle that's based on your passion, and the food industry is a great place to start your own business. There are many benefits to starting a food side business (including the potential to make a lot of money doing what you love). The food industry is hugely profitable, and it's an industry that will always be around. So if one of the ideas we mentioned struck a chord with you, take some time to research deeper into the topic to find out if it's the perfect fit for you!
Indy can help you manage the important administrative areas of your business, like scheduling your week, managing invoices, and generating new clients. Get started today!