29% of invoices are paid late to freelancers. Late payment creates all kinds of problems, this such as:
Cash flow issues when income doesn't arrive
Time lost because of extra payment requests
Emotional and mental strain due to anxiety
Strained relationships with clients
One of the most common challenges freelancers experience is getting paid. We want to help. In this article, we'll show you three things:
What to include when you ask for payment.
How to write an email to a customer for payment in a friendly way.
Your options for dealing with overdue invoices.
In all industries, there is an etiquette when it comes to email communications, and freelancing is no different. It's a great skill to learn and can be helpful to improve no matter where you're at in your career - whether you're trying to collect a payment or share a deliverable.
Before we get into what happens if a client is late on a payment, it's important to talk about how you asked for payment. Your invoice should be professional, clear, easy to access, have all the pertinent information, and sent to the right person. This can be a complicated process, especially if you are new to the freelance world. Fortunately for you, Indy has an invoicing tool that can help you. You can even try it for free.
But let's presume, despite your perfect invoice, a client still hasn't paid you on time. How can you proceed without stepping on toes, losing a client, or delaying a payment even further?
But First: Don't Panic When the Due Date Passes
If your client's payment is already past the due date, don't fret, especially if you've worked with this client before. Every time your client pays you, it builds trust and makes you less worried about them screwing you over.
If this is the first time you've worked with them, don't jump to the worst-case scenario and wonder how you're going to make rent. Focus first on collecting payment before stressing yourself out and wondering what you'll do if you don't get paid.
What Should You Include When Asking for Payment?
So, now you know you have to ask for payment. The client has neglected your invoice, the due date has gone by, and there is no money coming in to your bank account. What do you say?
Try to Write a Friendly, Non-Threatening Email Subject Line
The first thing to remember when asking for payment from a client by email is the subject line. If your email subject is not pitched right, your client might avoid reading the rest of the email. So, here are a few tips:
Don't threaten clients (in the subject). Instead, call it a "friendly reminder.0"
Consider talking about your reminder emails as "contract updates."
If it is appropriate, use your client's name.
We'll show you some examples of subject lines in just a moment. For now, let's take a look at other things to include in your payment request email.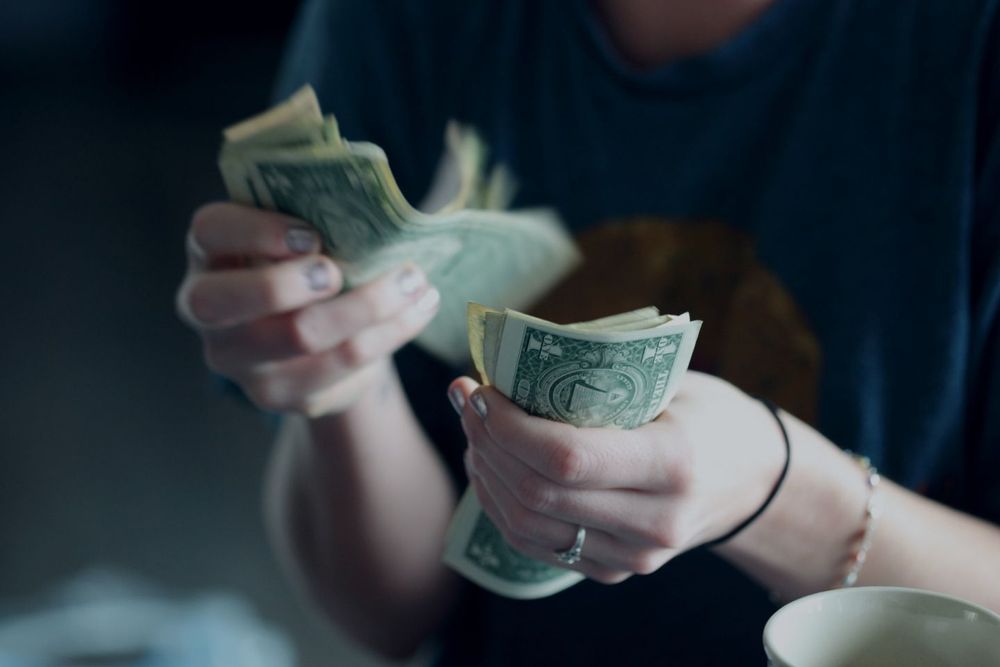 Always Attach a Copy of the Invoice
Every payment request email should go with a copy of the invoice. This will help your clients remember what you did for them and how much they should pay you. However, sometimes people get a bit confused about invoices. Here are a few things to remember:
An invoice is not a legally binding document. Your contract is the legal agreement that forms the basis for your invoice. If you don't have a contract, or an agreed written quote, then collecting on an invoice will be more difficult.
Without the correct invoice information, such as addresses for both parties, dates, and an invoice number, clients can ignore your invoices or send them back as invalid.
An invoice email without an invoice is a little useless. Always attach invoices to your email messages when you make a payment request.
Politely Remind Clients of the Payment Terms
Your payment terms should have been made clear in your contract and on every invoice. The contract should explain the payment process, due date, and any late fees you will charge. Your invoice should have, at the very least, a payment due date or time frame, such as "Net 30 Days."
Add Your Bank Account or Payment Provider Information to Your Payment Request
If you're asking someone to pay you, make it as easy as possible for your client. Put the payment information in the invoice email and on the invoice itself. If it is possible, offer credit card and online payment options to your clients. Once you start turning up the heat on your client, try to make a convenient way for them to organize payment.
Payment Reminder Email Template Ideas
We've prepared some simple email templates you can adapt for your clients. Just be sure to change the info for you and your client.
Friendly Payment Reminder Template for One Week Out
Sending your client a payment reminder one week before the payment is due is a helpful way to bring your payment to your client's mind before it's due. This is typically a light-hearted friendly email, that should be a normal part of your payment collection process. This will help get a higher percentage of your payments on time and before the due date.
Subject: Friendly Reminder: Invoice [#] Due in One Week
Hi [client name],
I hope things are well. I really enjoyed working on our project together and wanted to reach out to give a quick heads up that Invoice [#] is due one week from today.
You can view the invoice here [invoice link] and view the different payment methods.
Please let me know if you have any questions regarding the invoice, payment methods or services rendered.
Thanks!
[First Name]
Friendly Payment Reminder Template for One/Two Days Late
Sending a quick email to a client right after the invoice is due keeps it in the front of mind and makes the payment not extend for too long. You're able to give clients a grace period of a few days before sending this out, especially if the due date fell over a weekend.
Subject: Friendly Reminder: Invoice [#] Past Due
Hi [Client Name],
I hope you're having a great day. Based on my records Invoice [#] is overdue as of [date]. There's currently a balance of [balance owed].
For your convenience and ease, I've attached the invoice and payment methods here [insert invoice link].
Please let me know if any issues arise with the payments or you have any additional questions.
Thanks so much,
[first name]
Friendly Payment Reminder Template for One Week Late
In order to get paid, one of the strongest tactics to use is consistency with email follow-ups. This doesn't mean that you send an email to your clients every day, but a weekly or biweekly email won't come across poorly. Use this template below to send an additional payment reminder email to your client or change it to your discretion.
Subject: Friendly Reminder: Invoice [#] One Week Past Due
Hi [Client Name],
I hope your week is going well. My records indicate that I haven't received your payment for Invoice [#] of [invoice balance] which is now one week overdue. Would you mind looking into this for me?
Please let me know if there's someone else I can contact regarding payment, or if there is a system or process that I can make payment easier on your end.
I've attached the invoice here for your convenience [insert invoice link].
If you have any update on when this payment should be received, it would be greatly appreciated.
All the best,
[insert first name]
Friendly Payment Reminder Template for Two Weeks Late
It's okay to start switching the tone of the email as your invoice becomes to be two weeks to a month late. We'd never recommend being rude to your client, but it's okay to have a more serious tone.
Subject: Invoice [#] is Two Weeks Past Due
Hi [Client Name],
I wanted to reach out because my records indicate that payment for invoice [#] is two weeks late. Do you have any updates on when this should be received?
I've attached the invoice here [invoice link] for your convenience. Please let me know if there's any way I can be of further assistance.
Please note, that any payments that are over 30 days are subject to a late fee as described in our contract terms.
If you have any questions, please don't hesitate to reach out.
Best,
[insert first name]
Final Friendly Payment Reminder Template for One Month Late
In the email that goes out more than a month late it's good to introduce some of the repercussions that can come from not paying the invoice. This can be a late payment or fee, or if you're still working with them on a project, you can temporarily pause services until payment is made.
Subject: Invoice [#] is now 30 days overdue - please send payment
Hi [Client Name],
This is my fourth reminder that your payment on invoice [#] is past due. Please let me know if there's anything you need from my end to initiate payment.
I've attached the invoice here [insert link] where you can simply make a payment through multiple payment methods.
As mentioned in my previous email, that per my terms, a late fee may apply moving forward as the payment is more than 30 days late.
Please organize the payment for this invoice.
Thanks,
[first name]
What to do if your client doesn't pay?
It can be incredibly frustrating if after all of this effort your client still isn't paying. Even though it can be really easy to get mad at your client, try and keep a cool head. If you maintain a good relationship you're in a stronger power position moving forward than if you let your anger get the better of you. Late payments aren't personal attacks, even though they can feel like it.
Pause Existing Work
If your client is over a month late in payment and you're still working with them actively on projects, you can consider pausing current services until the invoice is paid. This mitigates the risk that you'll go several months without payment and opens up a more serious conversation with your client. This isn't a strategy that you can do for a one time project, but if they don't pay on time, it's a legitimate reason to not work with them again, or require 50% upfront.
Get on the Phone
If all of your emails have gone completely unanswered, hopping on a phone call with your client can eliminate possibilities that you're contacting the wrong person or your point of contact might have left. I know it seems like a long shot, but it's worth covering your bases to see if there was a misunderstanding or have an update on your payment. Remember to be friendly and empathetic as it will maintain your reputation and relationship.
What If There are No Results? Should You Hire a Collection Agency?
What if the client just refuses to pay? Let's be serious: this is your business. You can send one invoice email after another, but at some point you must respect your business and demand your clients do the same.
Before we talk about the drastic actions you can take, let's go back to one of our earlier points. Your invoices are not legally binding documents. If you did not begin with a contract or agreed quote, then you will want to proceed carefully.
Collection agencies are your last resort. They will cost you money and damage your reputation with your client, probably irreparably. You have another option: take your client to court.
Here is why a court case is better: the law is on your side. Even if you don't have a contract, any paperwork, even if it's just an email or text message, that demonstrates your agreement with your client will be enough to establish a contract situation between you. In a court, you should be on solid ground. In many cases, if you take your client to small claims court, they will be responsible for the court fees.
Indy Knows the Best Ways to Avoid Missed Payments
A great way to avoid having to chase down your payment is to have clear-cut terms from the start. This is where having a legally sound contract in place is key, and Indy can help. Check out how easy it is to create a client contract.
In addition to your contract, you can use the Files tool from Indy to get approval for your work. This is helpful for being clear that your work has been accepted and, thus, payment is due.
Did we miss something? Do you have a hope or horror story to share? Get in touch and let us know!
FAQ
How do you politely ask for payment?
The most polite way to ask for payment is an invoice email as a gentle reminder. Businesses get these regularly, and accept them as part of life. Send a simple email and follow it up with another one if payment is not made.
How do you ask for payment without being rude?
Don't make it personal for you or the client. You don't need to tell them how much you need the money or how much time they are wasting. Equally, your customers are probably the party in the relationship with the most resources. They should not bully you by non-payment. So, avoid being rude but make your demands clear.
How do you politely ask for payment via SMS?
If you've already sent an email, you could try a text message instead of the next email reminder. However, I think you're better off with phone calls. If you have their number, just call them.
What happens when someone refuses to pay?
You can hire a debt collection agency or take them to court. Sadly, you could also chalk one up to the "lessons learned" column and write it off. However, this is your business. It's probably worth the time to take them to court.
How Can a Small Business Owner Manage Late Payments?
Small business owners face cash flow challenges on a regular basis. The best time to manage late payments is before they happen. Sort out your contracts, make every customer sign one before the work starts, and use a good invoicing system. Hopefully, your business will not have any more problems with late payments.