Setting the right freelance writing rate is a complicated task. You need to charge enough to make a living, but you also don't want to price yourself out of the market. On top of that, you need to make sure that you're not undervaluing your work and time. That being said, how do you calculate a freelance writer's time and effort in terms of money?
Chances are, this question came to mind while you were searching for freelance writing jobs or projects. If you are running your own freelance writing business, you'll probably feel mindful of your rates all the time. In this article, we'll answer that very question, along with some rates you can charge for various writing projects and whether it's better to charge by the hour or by the project.
So, how much should a freelance writer charge?
A new job requires some background research. A new writer cannot charge a thousand dollars for an article in a day. Writing services will become meaningless if you cannot provide your client with valuable content that can drive leads and generate revenue for them.
Every writer is unique and has a different writing speed, business goal, pricing model, and writing skills. In the latest edition of Peak Freelance's annual Freelance Writing Rates report, it was surveyed that around 213 writers gained insight into how much they should ask for their freelancing writing rates.
The major highlights of this report are:
2+ years of experienced freelance writers earn up to $100k.
The most common freelance writing rate for a 1,500-word blog is $250 to $400.
The most common freelance writing rate for white papers is $500 to $1000.
Most freelance writers don't charge any additional fees for ghostwriting, and for those who do, most of them charge a premium amount, i.e., between 15% to 20%.
The widely used pricing model is on a project basis.
The biggest source of referrals for high-paying writing gigs is word-of-mouth.
Freelance writing services in 2023
Freelance writers are a crucial asset. During the COVID-19 situation, most consumers and businesses moved online, and freelancers became even more popular.
To understand why freelancers enjoyed a higher demand during the pandemic, you need to go through the stats, i.e., around 16% of freelancers just joined the industry in November 2021, and about 19% joined a year ago. While the majority of freelancers, approximately 65%, have already been writing for two to ten years.
While understanding the freelance writing niches, it was noted that one industry enjoyed more demand than others. Some (27%) worked in software, while other freelance writers (14%) worked for content agencies, and nearly 12% of them wrote for eCommerce.
Thus, understanding the niches in which writers work can help us move to the next section. It helps in acknowledging the changes. The vast majority of freelance content writers usually earn less than $30,000 yearly.
The next income level was up to $50,000, which 18% of freelancers claimed was their annual earnings in 2020. When you do the math, many writers make less than $50,000 in a year.
This means there is still room for improvement and a better project pricing model. Running a freelance business is tough, so getting paid adequately for your work is super important.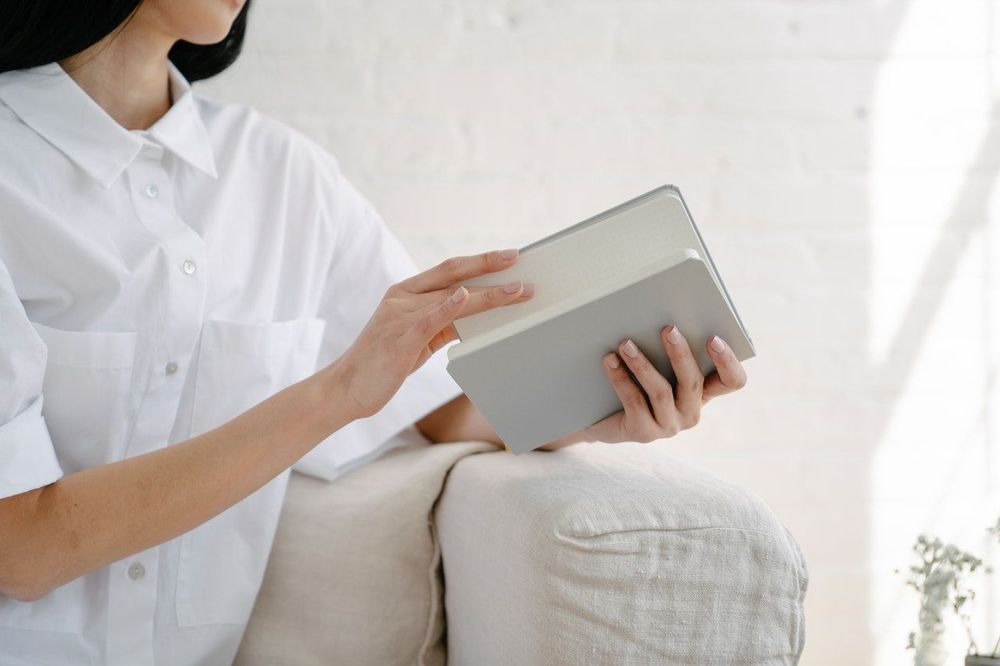 How much should freelance writers charge for blog posts?
Blog posting is the most famous writing service, as 98% of writers offer it to their clients. A client desires regular work to keep a strong hold on search engine results. Usually, the per post rate for a 1,500-word blog post charged by 27% of writers is between $250 to $400. Only 8% of writers charge four figures or even more.
How much you charge for one blog post will impact your total revenue. Experienced freelance writers who earn six digits annually charge over $1000 per post.
How much does a freelance writer charge for a white paper?
White papers are comparatively lengthier than blog posts. It is used for content marketing purposes to attract leads. Over 50% of freelancers offer white paper writing services to their clients.
Only 10% percent charge between $500 and $1,000, while most writers charge more than this, and around 17% charge $3,000. It was noticed that many freelance writers picked up white paper assignments, considering the project scope.
Along with considering the type of project to decide your prices, you need to understand which way is better to charge your existing clients.
Is charging an hourly rate better for a freelance writer?
The hardest truth is that when you need the money, you will accept the rates no matter how low they are. Some freelance writers earn $15 per hour and feel excited. Experienced writers would feel that rate is far too low.
Freelancing can be stressful if you aren't making enough money and now face the threat of needing to get out of the industry. That's why many writers end up working overtime on content they don't even like.
So, if you enjoy freelancing and your clients appreciate your work, then the time to ask for a raise has come. Although, it can be extremely difficult to raise prices when charging at an hourly rate. For instance, making a jump from $20 to $100 will make you lose your clients.
Also, even charging $100 per hour won't help you as you can't stay active for 40 hours every week since a lot of time is spent on marketing, preparing invoices, and searching for new writing jobs.
That's why it is more profitable to move to a "value-based" project pricing.
Transition to value-based project pricing
You simply match your performance with your current pricing to switch the recent client work from a flat fee to a reasonable rate. For example, let's say you have taken a project of four blog posts at $20 per hour, and you spent around five hours completing it, thereby earning $100 every month.
If you would like to start charging based on the value you provide, consider changing it to a per post basis. Now you can charge a set project price for each individual post, earning more money than you would have working for an hourly rate. Just share an email to inform your existing client about the change.
Top takeaways on freelance writing rates
Knowing the charges of other writers helps you in deciding your freelance writing rates.
Raising questions to understand the job-related specifications will assist you in charging higher rates.
Because something paid well earlier doesn't mean it will pay well now.
Search for writing niches that pay higher such as ghost blogs.
Find the areas where only limited writers are available. This way, you can charge high freelance writing rates as the competition is limited.
Journalism fees are difficult, and a freelance writer looking for higher income should go for diversified business clients.
If you are taking sales pages or content marketing pages, make sure they pay you well.
Find top-drawer clients to earn better instead of hunting them on bid sites, content mills, or agencies.
Build your network, create a writer's website, and request referrals to boost inbound marketing.
Factors that affect rates for freelance writers
The project scope - A post of 1,000 words with limited research versus a heavily researched blog must be subjected to different project rates. Charging a universal rate for all kinds of projects is not wise. Pricing depends on the content worth to your client, the research needed, and the difficulty level.
Location - The writer's living location and lifestyle impact his personal expenses like utilities and housing, which influence his per-post rate.
Industry of your client - A company associated with the technology industry will be willing to offer higher prices than a small business unit. You need to charge accurately based on the market, not just your experience. You deserve a reasonable rate whether you are an experienced writer or not.
Expenses - You need to keep your taxes, nominal costs, and freelance tool charges in mind while fixing your project rate with your prospective clients. These tools have a positive impact on the client's content.
Benefits: Retirement, insurance, and vacation time won't pay for themselves!
Experience: Your writing skill level and other valuable skill sets, like SEO, editing, and marketing.
How to increase your rates
Freelance writer rates are not fixed in stone. You can increase them from time to time. Many freelancers have an annual rate review. This is when they work out how much they should be charging and plan for increasing their rates if necessary.
So, let's imagine you decide your rates are too low. What can you do to bring them up?
Do not be afraid to charge more
New freelancers, and many experienced freelancers, know the agony of worrying about a client dropping you for a rate increase. After all, you can set your rates to whatever you want, but if no one hires you, your income will be zero.
Here's a way to think about this, though:
Imagine you have 5 clients who each pay you $800 per month for your services. Your total income is $4000 per month.
You decide to increase your rates by 25% due to increased experience, value, and cost of living.
One client drops you because they don't like the increase.
Your income remains the same, $4000 per month, but your workload has decreased by 20%. That's a win!
You see, having fewer clients isn't necessarily bad. As long as your future projects are building your income and business, you can afford to drop a client occasionally.
Add new clients, then increase previous clients
When increasing your rates, it's important to approach the process strategically. It's generally not a good idea to just spring a sudden rate increase on your existing clients without warning or explanation. Instead, you should aim to gradually increase your rates over time and give your clients plenty of notice before any changes take effect.
One effective strategy is to start by adding new clients at your higher rate. This will give you a chance to establish a track record and build up your income at the higher rate without disrupting your existing client relationships.
Once you've successfully onboarded a few new clients at your higher rate, you can start approaching your existing clients with your proposed rate increase. Be sure to explain the reasons for the increase, such as increased experience or changes in the market, and be open to negotiating if necessary. Many clients will be willing to pay more if they understand the value you provide.
Continuously improve your skills and expertise
Another key factor in increasing your rates as a freelance writer is to continuously improve your skills and expertise. The more specialized or niche your writing skills, the more valuable you become to potential clients. This means you can command higher rates for your services.
To achieve this, invest in your own professional development. Attend writing workshops and conferences, take online courses, and read widely in your field to stay up to date with the latest trends and developments. This will not only improve your writing but also help you to develop new areas of expertise that you can leverage to command higher rates.
Leverage your work and portfolio
For freelance writers with a small group of clients who are looking to increase their rates, there are several things they can do to use their portfolio as leverage for negotiation. Here are some tips on tracking KPIs, communicating the value of your work, and connecting a higher rate to that value:
Track KPIs: The first step is to track key performance indicators (KPIs) that demonstrate the value of your writing. This could include metrics like increased website traffic, higher engagement on social media, increased leads or conversions, or improved search engine rankings. Use tools like Google Analytics or social media analytics to track these metrics and compile them into a report that you can share with your clients.
Communicate the value of your work: Once you have the data, it's important to communicate the value of your work to your clients. Explain how your writing has contributed to their business success and the specific results you've achieved. Use case studies or testimonials from their projects or other satisfied clients to demonstrate the value of your work in concrete terms.
Connect a higher rate to this value: Once you've demonstrated the value of your work, you can connect a higher rate to that value. Explain how your writing has helped the client achieve their business goals and how a higher rate will allow you to continue to deliver high-quality work and contribute to their ongoing success.
Wrapping up
You've got the basics about setting your freelance writing rates down. Now you're ready to fix them! Finally, no matter what a rate guide says or what others are charging, charge what you need to support your lifestyle. As you can see in this data, an elite sector of freelance writers are earning great rates. Why can't that be you? Usually, it's because you're simply not identifying better clients and asking for an appropriate rate. Value your time and skills, and clients will, too.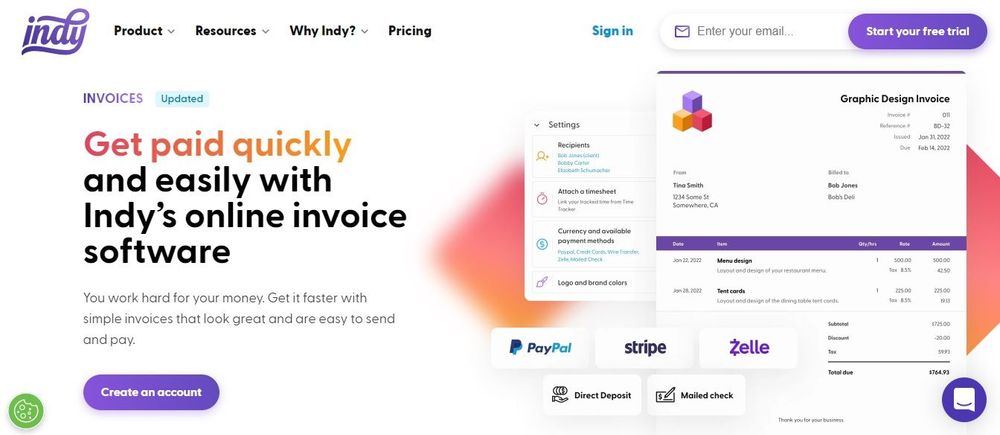 If you're looking for a way to get paid faster as a freelancer, you can use Indy's Invoices tool to make billing your clients quick and easy. You can even add your logo and brand for a custom look and feel. Sign up for Indy today for free!