When I was 5-years-old, I got my first real bike. A black and silver BMX. I loved it. I named it "Speedy," and all I wanted to do was ride all day every day. My father was training for a marathon at the time and would let me ride along with him on the path near our house. Eventually, I started running with him — a mile, then 2, then 5. By the time I joined the varsity cross-country team in college, I was pretty dedicated to a life of endurance sports but nowhere near good enough to make a living on it. I majored in creative writing and loved all the English classes I took. Running and cycling became my escapes — hobbies — ways to decompress and get outdoors.
It took a while, but I eventually turned my hobby – my passion – into a career. Over several decades of running and biking and adventuring, I had compiled a huge network of experts in the field. I started leaning on them for advice and stories, and that network just kept growing.
What are you already an expert in?
After graduate school — an MFA in creative writing and an MA in literature — I took a job teaching English courses at a university. It's not that I really wanted to teach, it's just that teaching was presented to me as the obvious position for someone with my degrees. And, it was easy to find adjunct gigs and even short contract jobs. There's no shortage of introductory classes to be taught. But I never stopped to ask myself, what would I really love to do? Or, if I did ask myself that, I assumed it was impossible. Even if I wanted to write about bikes and running, I hadn't gone to journalism school, so I had missed the boat.
I moved around a bit — spent time in the Midwest and then New York City — always managing to find plenty of work teaching. But in 2016 I had the opportunity to move to Colorado — live right in the mountains. Soon, my daily routine of running and biking was taken to the next level. I was climbing mountains and biking passes above 14,000 feet almost daily. Suddenly my outdoor adventures were all I really cared about. That's when I realized I was kind of an expert on a lot of things in the outdoor adventure world.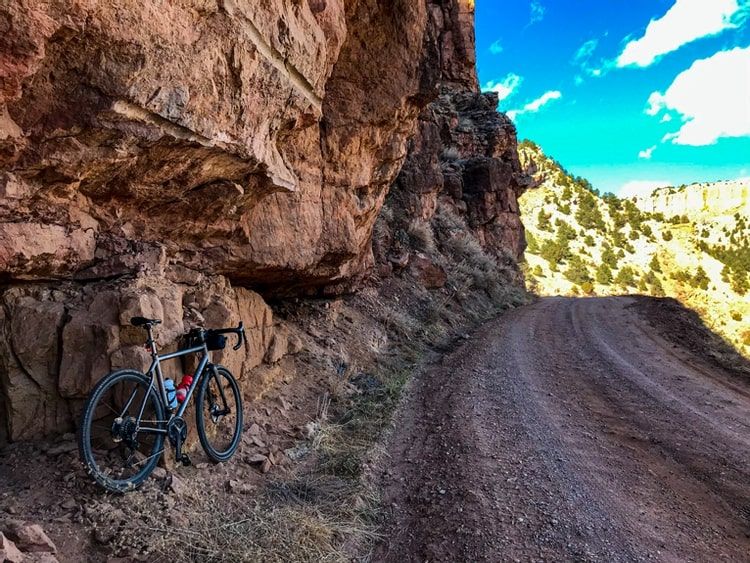 Don't be afraid to jump in
I decided to take a year off from teaching and see if I could make the full-time freelance thing work. After more than a decade of telling students, "write what you know," I was finally taking my own advice. What I knew was a lifetime of running and biking, numerous injuries and setbacks, tons of different gear and equipment, and all kinds of different races and events. A friend of mine had been testing gear for Backpacker Magazine for years, but was pregnant and not getting as many outdoor adventures in as usual so she asked if I'd take over for her. Soon I was testing everything from running base layers to ski jackets. Then, I pitched an article to Runner's World, about an upcoming race that I thought they'd love. They declined but told me what they were looking for, and I crafted a new pitch within an hour. I got the assignment.
Give yourself room to fail
After several more pitches and tons more passes, I started getting "yes" more often than "no." I learned to pitch specific stories rather than topics. I followed important people and brands in the outdoor adventure world on social media and started coming up with more and more article ideas. Just before the pandemic shut down most of the world, I was assigned my first travel piece. I went to Todos Santos, a surf town on Mexico's Baja California Peninsula. I wrote about a couple who opened a bike shop and were creating a community of mountain bikers and building all kinds of trails in the Sierra de la Laguna mountains.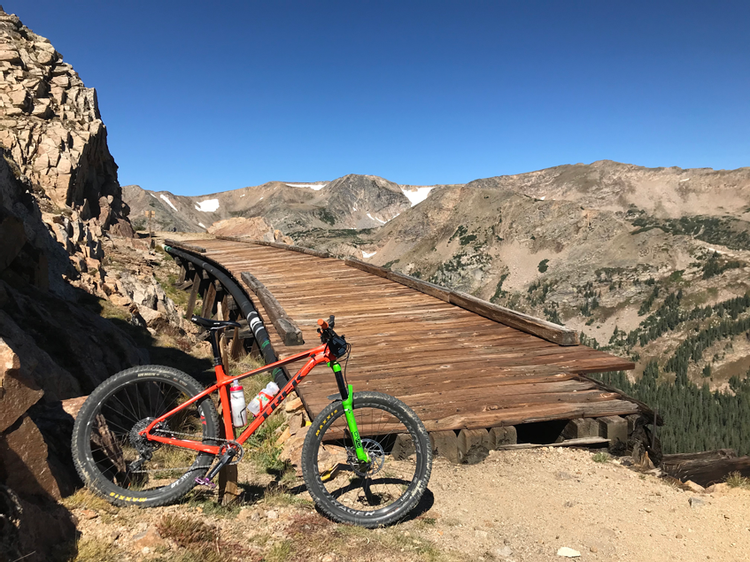 Keep trying new things
The travel piece was an amazing experience. I couldn't believe that I was on an all-expenses-paid trip in paradise to ride bikes and write about the whole adventure. So I pushed for more. I got a second travel piece assigned for another magazine. This time to Alaska. Unfortunately, that trip was cut due to travel restrictions, but I had found my groove. I had learned what makes a story, and how to pitch. I had learned how to conduct an interview to really make people open up. Most importantly, I had learned how to take something I was passionate about, and turn it into something bigger than just a solitary escape.
If you want it to work, make it work
It took a lot of trial and error and learning as I went. I had to train myself to edit my own work, communicate with lots of different people, collaborate with other writers, and write in different ways depending on the publication. I had to bug my magazine writer friends with loads of questions and read lots of issues of the publications I wanted to write for. I had to go back to the roots of writing.
In the past year, what I've discovered is that there are endless stories about running and biking and outdoor adventure. I've recently focused on the stories that have gone untold for too long. Stories about Indigenous people, Black people, and other minorities in outdoor spaces. I've focused on finding the narratives that haven't dominated the pages of outdoor magazines, and I've learned to seek out voices that haven't been heard. These days, the things I'm writing about fueling my own adventures instead of the other way around. I've talked to so many incredible athletes and stewards of the outdoors and those conversations have driven me to try new things myself. After interviewing a group of women who started a fat bike race series, I invested in a fat bike of my own. Now I can't imagine a winter without fat biking. After writing a piece for a travel magazine about uphill skiing, I finally tried it for myself. Now I preach the exhilaration of skiing up a mountain at dawn and flying down just as the sun fully lets loose on the snow.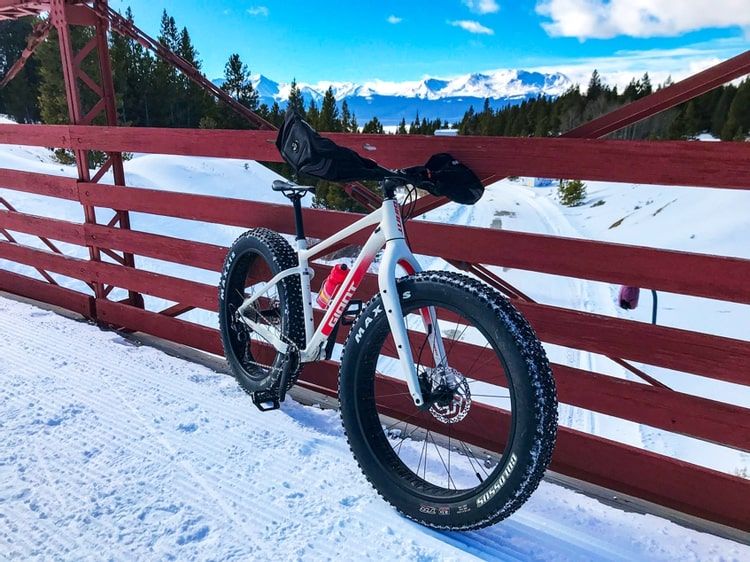 Lean on the ones who can help
It's certainly not simple to transition from something you love — a hobby or a passion — and turn it into a living. I definitely had several months where I thought for sure I'd have to go back to teaching. But if you keep working at it — keep making relationships with editors, and keep learning about how to land content — then it is possible. More than anything, it takes a lot of listening and a lot of practice. Pay attention to the ones you want to emulate. I spent (and still spend) a lot of time reading articles by writers I admire. If you can get an editor to tell you what they're looking for, that's such a valuable gift. Then apply that to the next attempt. Think about where the story really is, and what makes it worth telling.
If you're thinking about making freelance writing a full-time gig, consider starting with your passions – what you know a lot about. These days there are brands and publications looking for content from just about every angle. Do you brew your own beer? Have you converted a van to a camper? Do you write fan fiction? Pretty much anything you're passionate about can be turned into content, so rally your network and start thinking about what you'd love to write about.