How much time do you spend on managing your projects, invoices, client communications, job boards, and other administrative tasks? If the answer is anything over 30 minutes a day, you need a project management system.
Monday.com is a popular project management solution, but it may not be the best pick for freelancers. Let's look at some of the best Monday.com alternatives for freelancers.
What Is Monday.com?
Monday.com is a work management system used by project managers to not only manage multiple projects but also track bugs and inefficiencies and overcome them. The team behind Monday.com markets is as work management software and not project management software. It is because Monday.com can do a lot more than just task and project management.
It has robust project and portfolio management features, but you can also use it to nurture client/customer relationships, manage employee task efforts, and streamline resource management. Hence, Monday.com enables you to focus on not only the tasks but the processes behind them.
The tool is quite visual, and you can use Gantt charts, Kanban boards, and other elements to paint a clear picture of your objectives. Some of the leading brands in the world, like Hulu, BBC Studios, Adobe, Coca-Cola, and Discovery Channel, use Monday.com for its new-age project management features.
Let's look at the key project planning features and other specifications of Monday.com:
Task management and project management
Sales, CRM, and marketing management
Software development and agile methodologies
Human resources and recruitment
IT management
Creative and design management
Operations management
Monday.com integrates with hundreds of software solutions across various product categories. These range from business management tools like MS Office and Slack to eCommerce platforms like WooCommerce and Shopify.
Let's talk about the pricing of Monday.com. It has five plans:
Individual: $0 (up to 2 seats)
Basic: $8 per seat/month
Standard: $10 per seat/month
Pro: $16 per seat/month
Enterprise: Custom pricing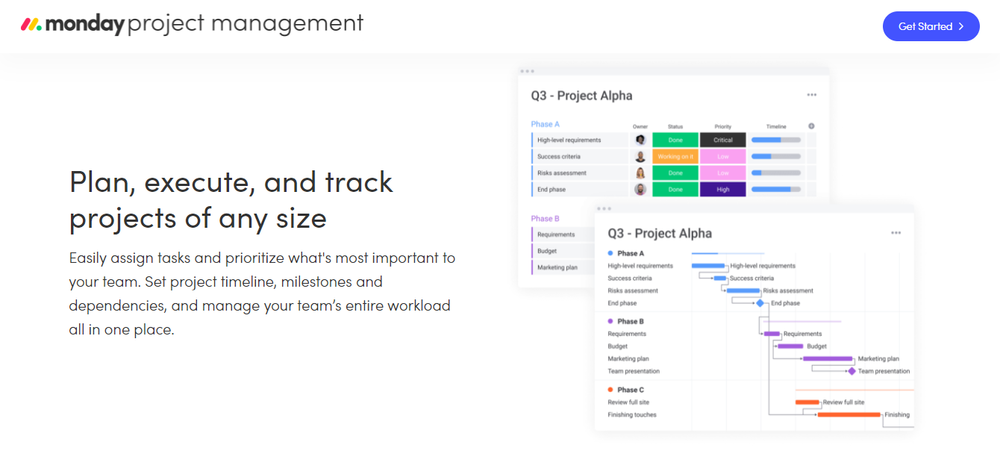 Every paid plan has a free trial, so you can try the software before buying it.
Why do Freelancers Need a Project Management Tool?
Small business owners and project managers readily use project management tools like Monday.com to streamline their daily tasks. However, using management tools is a new concept among freelancers.
Many freelancers still use handwritten notes or spreadsheets to record their tasks. Doing so has a series of drawbacks. The biggest issue is a waste of time, resulting in poor productivity. A freelancer spends at least 30-90 minutes every day on non-billable work, such as sending emails, job boards, invoicing, and more.
The more time you spend on non-billable tasks, the less time you'll have for billable tasks. Therefore, it's essential to automate these tasks effectively, so you can focus on more important work.
Let's discuss some benefits of using project and business management tools:
Spend less time on non-billable work and more time on billable work
Effectively implement agile practices
Collaborate with clients and team members
Create and send invoices easily
Connect your bank and accept payments online
Stay on top of your earnings and finances
Best Monday Alternatives for Freelancers
Indy is one of the best Monday.com alternatives for freelancers. Monday.com is a robust project management app, but it can be overwhelming for most freelancers. The tool is suitable for project managers working in medium-large businesses. The modules of Monday.com focus on managing business processes on a departmental level. It has separate modules for HR, sales & marketing, operations, and IT, which can be confusing for you.
Indy is a Great Monday Alternative for Freelancers
If you want to dodge the long learning curve and need a tool that you can start using immediately, check out Indy. It is a freelance business management tool with invoicing, team collaboration, and comprehensive task management features. Here are a few things you can do with Indy.
Communicate and collaborate with clients using live chat
Store and share files
Create proposals and contracts
Generate leads using automated forms
Track and manage tasks
Manage your schedule using the calendar feature
Create and send invoices
Track time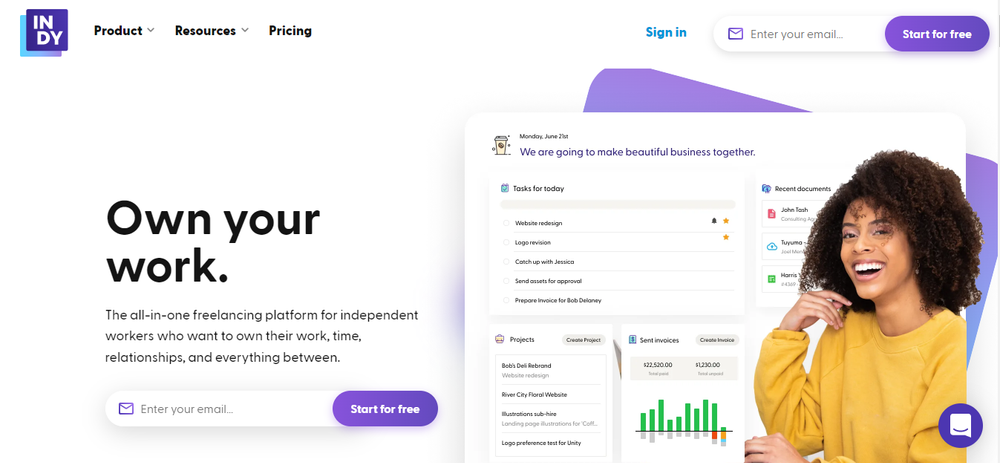 Indy is also priced attractively. It has a generous free version that allows you to take a test drive of the software. The full version, known as the Pro Bundle, is available for $5.99 per month.
Most freelancers will find all the features they need in Indy. If Indy doesn't fit your requirements, you can check out these Monday alternatives.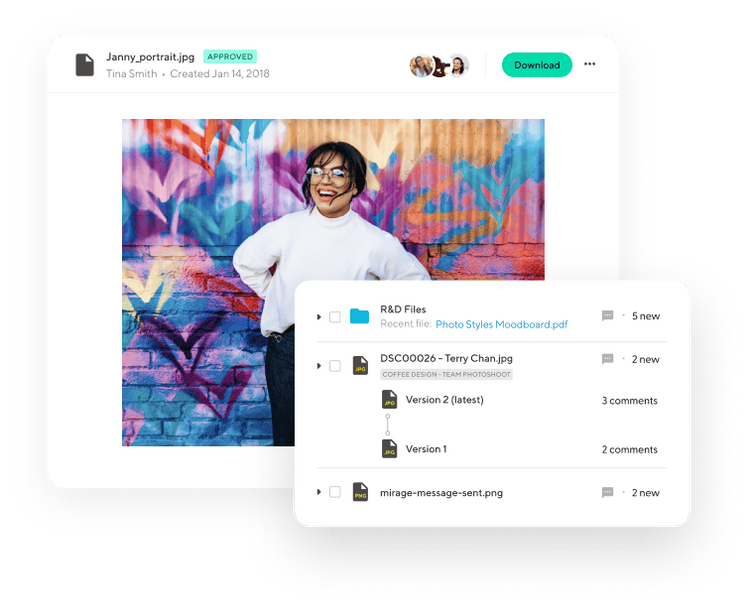 Want to look more professional in your work?
Use Indy's full set of freelance tools to make your proposals, contracts, invoices, and projects look and work more professional.
Try Indy for free
nTask
nTask is a fully featured and easy-to-use task management, project management, and team management tool designed specifically for service-based businesses. It uses percent complete tracking to show what percent of a project you have completed. It also comes with powerful resource allocation and efficient project management features.
Key Features:
Task management and project tracking
Time tracking and task planning
Complete meeting management module
Issue management and resource allocation
Risk management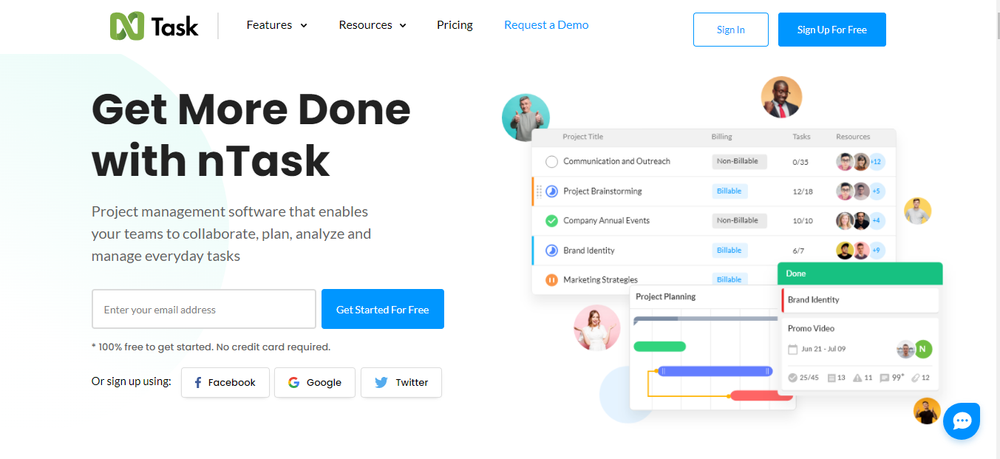 Pricing: nTask has four plans: Basic (free), Premium ($3 per user/month), Business ($8 per user/month), and Enterprise (custom pricing).
Workzone
Workzone is one of the leading project management software vendors in the world. It is a robust solution with powerful features and functionalities. You can use project dashboards to track and manage your projects. It has personalized to-do lists, making it easy to track your progress. Seamless document sharing and unlimited support are some other reasons to use Workzone.
Key Features:
Manage multiple projects
Organize, track, and manage tasks
Time tracking and workload management
Document storage and sharing
Customizations and integrations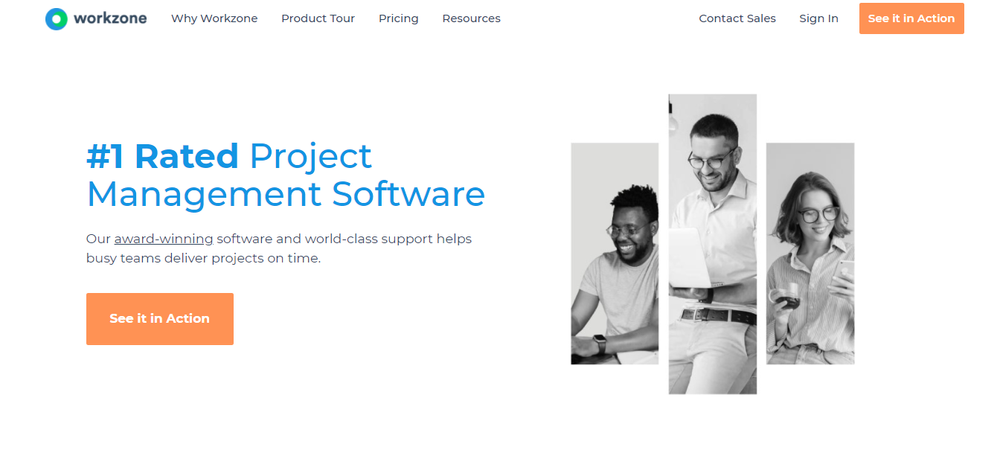 Pricing: Workzone has three plans: Team ($24 per user/month), Professional ($34 per user/month), and Enterprise ($43 per user/month). There is no free version, though you can take a demo tour of the software.
Asana
Asana is another widely used project management system best suited for freelancers and small teams. It is a feature-rich solution and resembles Monday.com in design and capabilities. A user-friendly interface is the biggest benefit of using Asana. It also integrates with hundreds of other apps, so you can work in a hassle-free manner.
Key Features:
Gantt charts and Kanban boards
Calendar and schedule management
Real-time project portfolio management
Workload management and automation
Hundreds of app integrations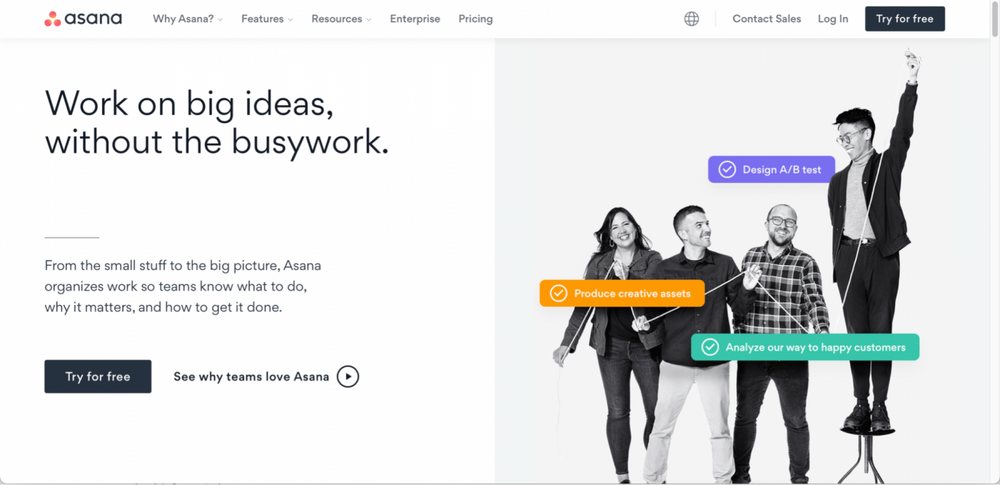 Pricing: Asana has four plans: Basic (free), Premium ($10.99 per user/month), Business ($24.99 per user/month), and Enterprise (custom pricing).
Project Manager
Used by over 35,000 companies, including NASA and SIEMENS, Project Manager is one of the oldest and most powerful Kanban project management tools in the market. It comprises Gantt charts, Kanban boards, and intuitive dashboards to simplify complex projects and organize tasks more efficiently. It also has a risk management module and a timesheet management module.
Key Features:
Gantt charts, Kanban boards, and dashboards
Project portfolios
Schedule recurring tasks
Project burn down charts
Detailed project estimates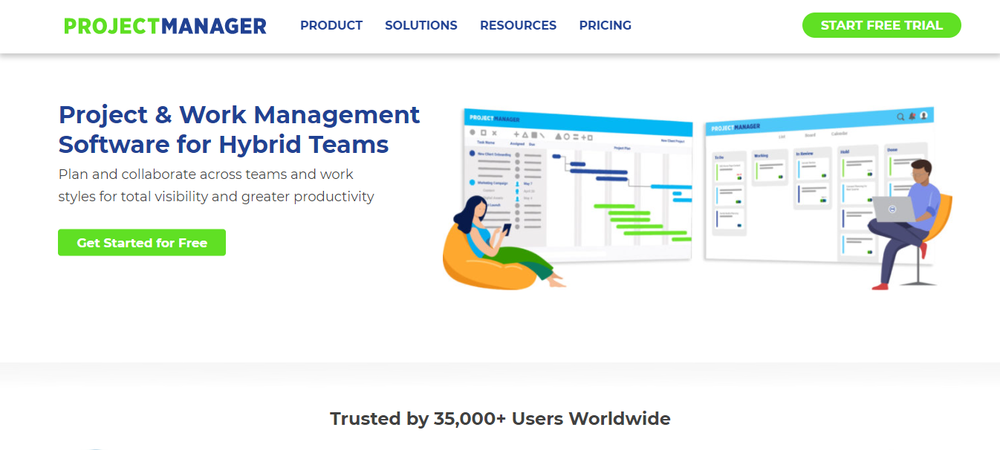 Pricing: Project Manager has four plans: Starter (free), Team ($14 per user/month), Business ($25 per user/month), and Enterprise (custom pricing).
Basecamp
Basecamp is another powerful project management tool used by many project managers and busy freelancers. The software allows you to create tasks and update them as you complete them. It also comes with time and expense tracking features, which can be quite helpful for freelancers. Basecamp makes managing projects and scheduling recurring tasks easier.
Key Features:
To-do lists and message boards
Project management dashboards
Share detailed project estimates
Treat tasks independently
Client access and collaboration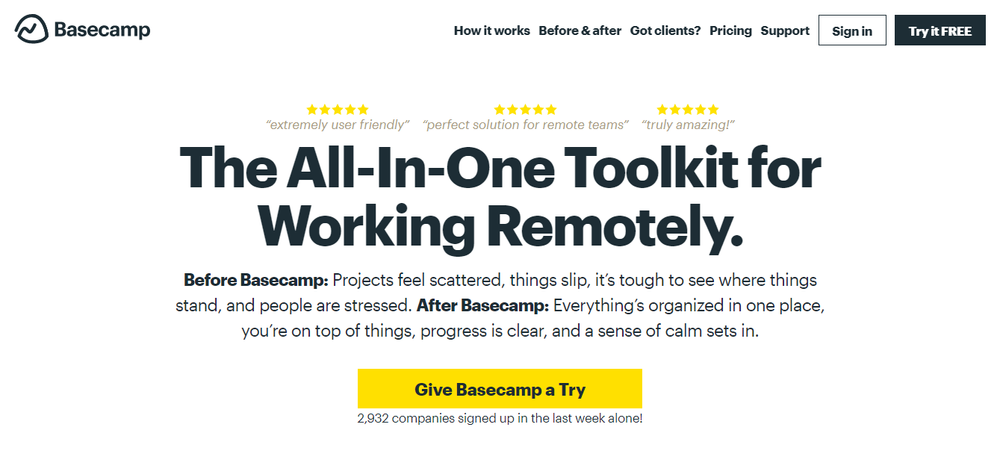 Pricing: Basecamp has two versions: Basecamp Personal (free) and Basecamp Business ($99 per month).
Jira
Jira is the flagship product by Atlassian. It is a feature-rich and highly-customizable project management system that lets you manage all aspects of your business. It may not be suitable for new freelancers because of the comprehensive range of advanced features it offers. However, it will be a brilliant choice for busy freelancers who work on unlimited tasks with multiple clients.
Key Features:
Scrum boards
Gantt charts and Kanban boards
Roadmaps and other project management options
Project dashboard reports
Agile reporting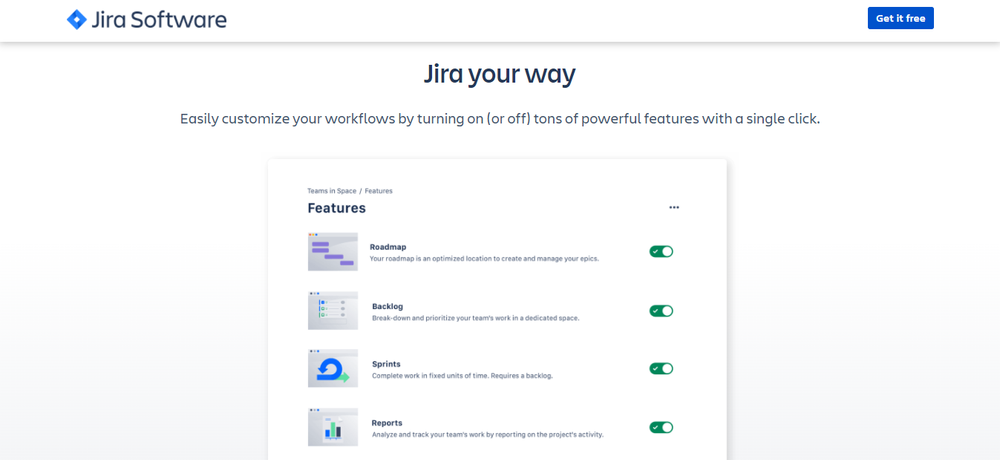 Pricing: Jira has four plans: Free, Standard ($7.5 per user/month), Premium ($14.50 per user/month), and Enterprise (custom pricing).
Trello
You can't really talk about project management tools and not talk about Trello. It's one of the most popular project tracking and management tools out there. Trello is also a simple and user-friendly solution that assists you with better task planning using Kanban boards. The software also comes with essential team collaboration and communication features.
Key Features:
Lists and cards
No-code automation
Integrate with hundreds of helpful tools
Communicate with clients and team members
Task dependencies and idea management.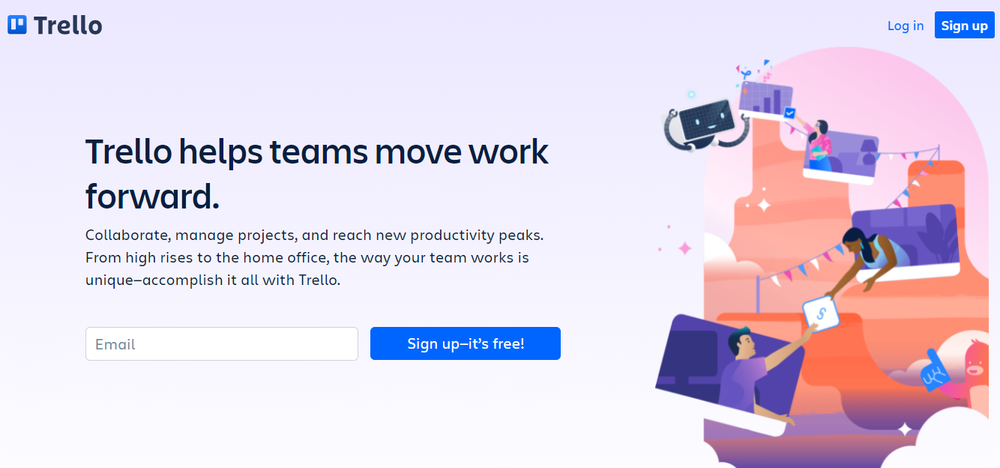 Pricing: Trello has four plans: Pricing Free, Standard ($5 per user/month), Premium ($10 per user/month), and Enterprise plan ($17.50 per user/month).
Toggl Plan
With clients like Disney and Microsoft, Toggl Plan is another popular business plan management tool that helps you manage all your basic project tasks in one place. It enables seamless task creation, project budgeting, project reporting, and expense management. It also has a starter plan, which is ideal for freelancers.
Key Features:
Create projects and project schedule
Drag and drop interface
Schedule tasks and manage them
Deliver projects on time by tracking project progress
Project insight management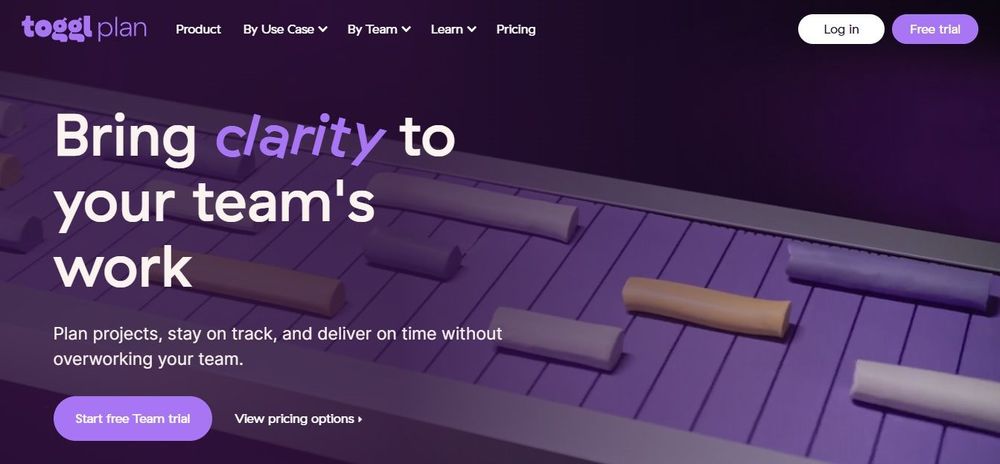 Pricing: Toggl Plan has three plans: Solo (free), Team ($8 per user/month), and Business ($13.35 per user/month).
Microsoft Project
Microsoft Project or MS Project is a robust project management tool that offers all the features provided by other basic project management tools. It comes with a substantial learning curve and isn't suitable for new freelancers. However, if you use a lot of Microsoft Products, you can try Microsoft Project and see if it works for you.
Key Features:
Centralized dashboard and home screen
Multiple project management methodologies
Various project views
Custom reports
Time tracking and resource management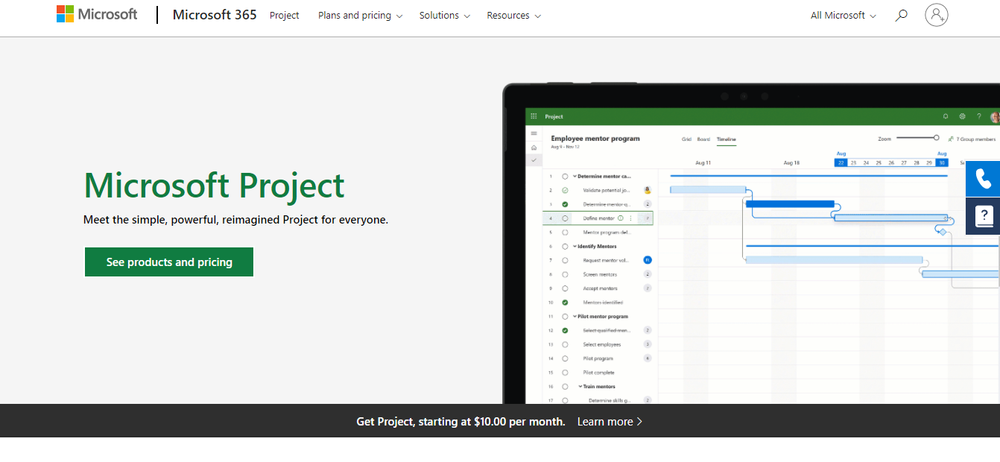 Pricing: Microsoft Project has two pricing models: Cloud-based and on-premise. The cloud-based model has three plans: Project Plan 1 ($10.00 per user/month), Project Plan 3 ($30 per user/month), and Project Plan 5 ($55 per user/month). The two on-premises solutions are Project Standard 2021 ($719.99) and Project Professional 2021 ($1,409.99).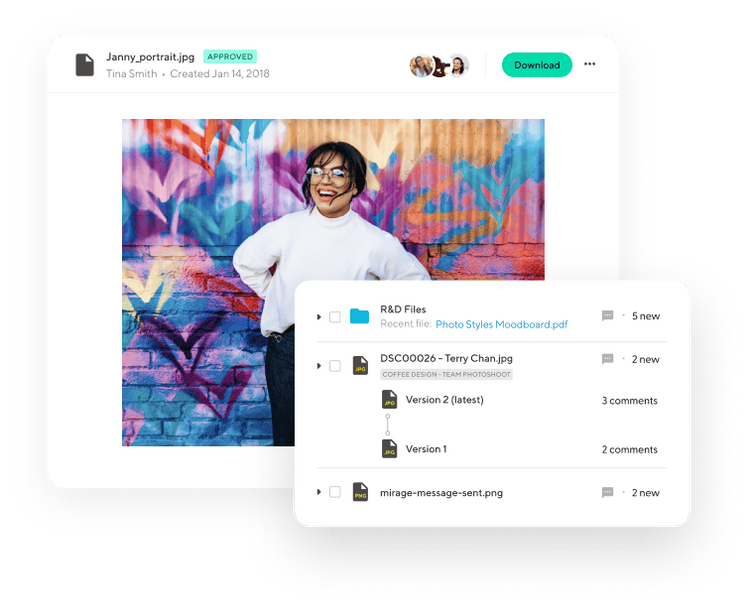 Is freelance work getting too complicated?
Use Indy to make freelance simple. The useful set of tools will make your freelance admin easier by connecting your work from proposals to payment.
Get started for free
Avaza
Let's conclude this list with Avaza, a unified work management system best suited for freelancers, solo entrepreneurs, and small business owners. Avaza covers project management and various other aspects of your business. Global organizations like Deloitte, The Irish Times, and Stanford University use Avaza.
Key Features:
Project management
Payroll management
Resource scheduling
Time and expense tracking
Quoting and invoicing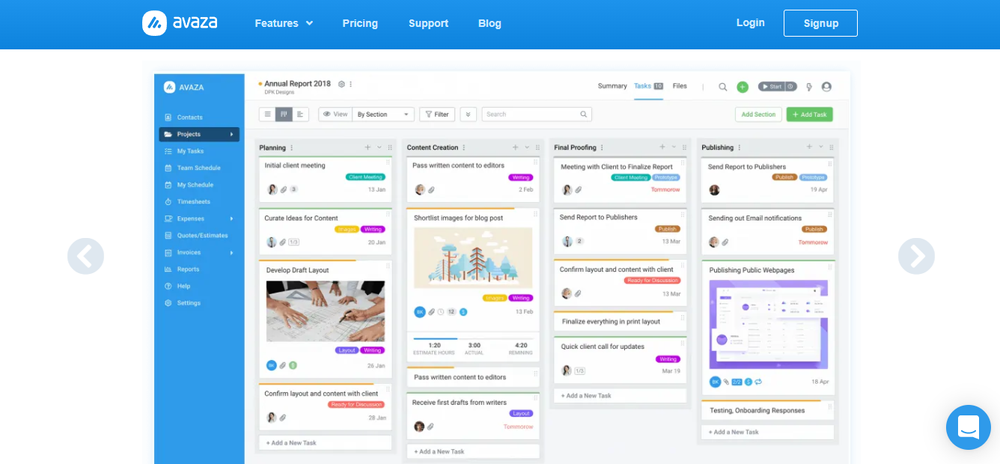 Pricing: Avaza has four plans: Free, Startup ($9.95 per month), Basic ($19.95 per month), and Business ($39.95 per month).
We recommend Indy as the perfect alternative to Monday.com. Indy has features designed specifically for freelancers, whereas Monday.com focuses mainly on organizations and project managers. It also has an expensive per-seat pricing structure. Indy is way more affordable.
Conclusion
Monday.com is a robust work management system best suited for project managers in medium and large companies. If you are a freelancer, look for something more affordable and user-friendly, like Indy. You can also try other tools mentioned above and find the one that aligns with your business objectives.