A partial payment is given toward an invoice that is less than the whole amount owed. It is simply half of the entire sum. You might ask for partial payment before signing a contract with a new customer, or you can offer partial payment in instalments to clients who are behind on their bills.
Terms used
Invoice: An invoice is a piece of paper that a company sends to a customer. It contains a list of the items and services that the company has supplied to the customer. An invoice serves as an official request for payment for the items or services when issued to a client.
Deposit: This is a payment made by the buyer to the seller before a deal may be finalized. Typically, a deposit is refundable up to a particular date. A deposit is sometimes non-refundable, which means that if the buyer cancels the transaction or is unable to pay for it, the money will not be returned.
Customers make partial payments for a variety of reasons.
In some circumstances, you may need to produce an invoice that requires paying a portion of the whole amount in advance, similar to a deposit. Cases like these are common in service firms when a part of the total sum owed is needed in advance as assurance that the payment will be completed. A contractor may invoice as they go for longer tasks. It contributes to the contractor's expenditures being covered.
You're probably already aware of partial payments if you work in construction. It might be difficult to anticipate the ultimate cost while working on substantial, long-term projects under contract; there may be additional overhead fees or difficulties. As a result, it's typical for the customer to be billed and make partial payments until the project is finished.
Another situation is in real estate transactions when the buyer typically makes an upfront payment to cover a percentage of the property's total worth, with the remainder being paid in instalments or through a mortgage obligation. Partial payments are also provided to place service orders in typical business contexts, with the rest of the money delivered once the service is satisfactorily completed. It allows the buyer to keep possession of a portion of the money to encourage the service provider to finish the service as promised to earn the remaining amount.
Partial payments are also made according to a predetermined timeline in the case of business takeovers and mergers. It is used by the buying side of the transaction as a safety net in case unforeseen circumstances, not fully revealed in the agreement, impact the transaction's nature. Having a balance due allows the buyer to withhold funds as compensation in the event that these conditions have a detrimental impact on the firm being purchased.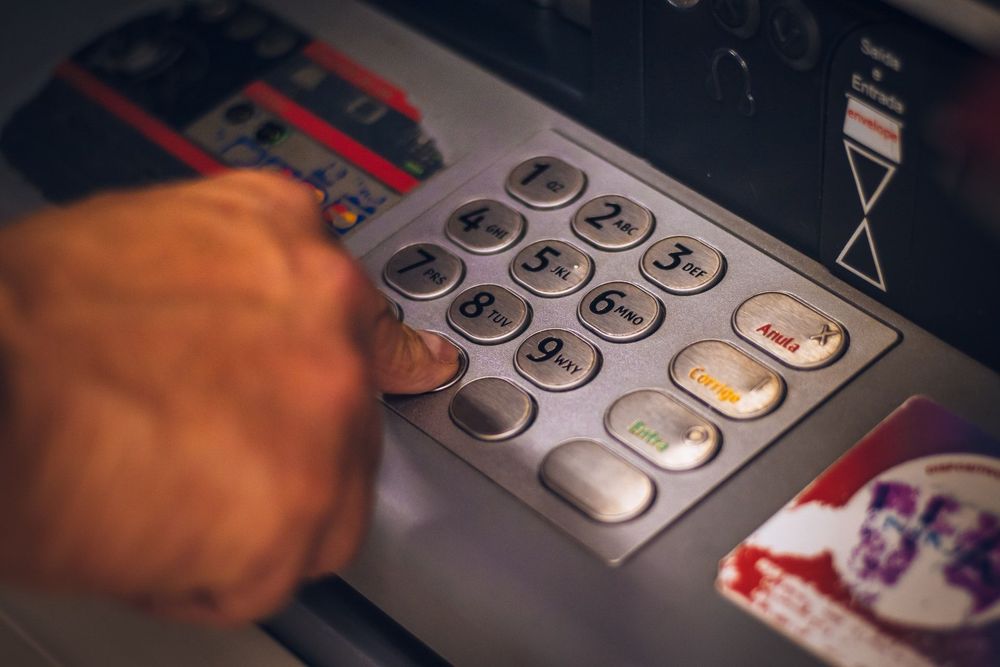 How to make a partial payment request in advance
Before beginning work on a project with a new client, small firms and freelancers may desire to request partial payment in advance. Getting a deposit upfront can help with cash flow and provide you with the assurance that you'll be paid in full when the project is finished. Businesses usually collect a portion of the payment upfront for fixed-cost jobs because they know exactly how much they'll charge when the contract is completed. Here are some pointers on how to request half payment in advance:
Understand the project scope
First, discuss the task specifications with the client to acquire a thorough grasp of the project scope. It will assist you in comprehending the client's expectations and estimating the quantity of effort involved in the project for costing purposes.
Consult with the client about payment
Decide how much you'll ask for the initial deposit once you've grasped the entire extent of the project. It's usual to ask for a deposit of 25 to 50 percent of the total amount upfront. Then, with the client, go over all of your payment details, including:
How much will you charge for the entire project?
The amount you're asking for in advance as a partial payment
The deadline for making a partial payment on an invoice.
The time for making the final payment.
The types of payments that your company accepts
Deposit your contract
It's critical to write the deposit specifics into your contract once you've determined the amount you'll charge for your partial payment and cleared the notion with the client. Having the deposit in writing ensures that you and the client are on the same page regarding the project's payment terms. It will also protect you legally if the customer does not pay the final invoice.
Sending an invoice together with your contract is a good idea
Include an invoice for your partial payment deposit when you send the contract to the client for signature. You can secure your deposit and begin work on the project as soon as your client receives the invoice for partial payment.
Once you've received payment, get to work
You can start working on the project once you receive the client's deposit. Send your final invoice to the client as soon as you've finished the job, along with your completed work for the assignment.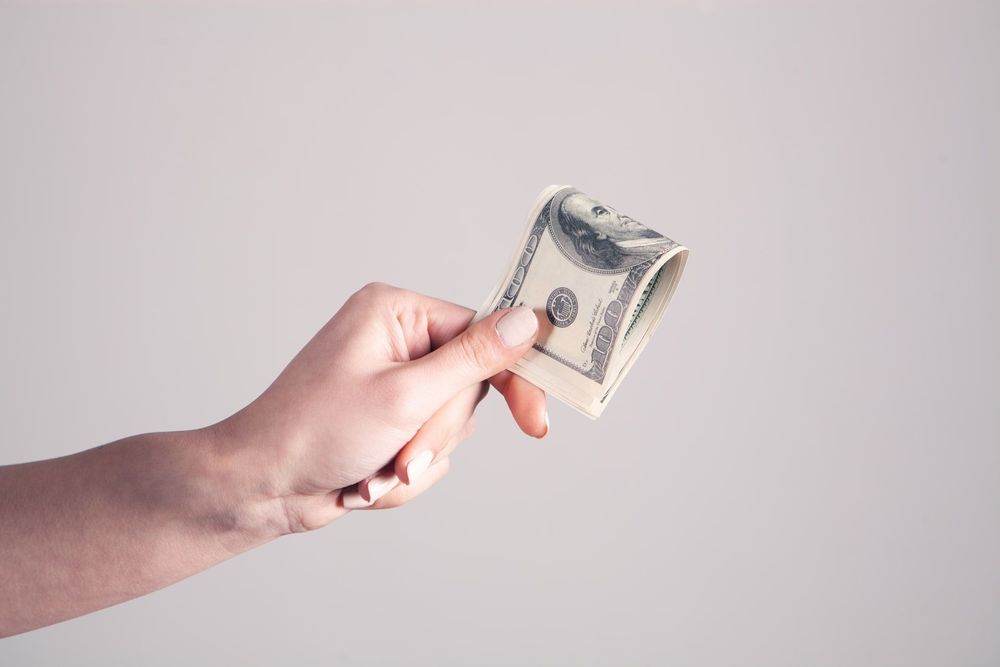 The advantages of paying invoices up front
Collecting partial payment of your bills ahead of time has financial and security advantages. The following are some of the advantages of making partial advance payments:
Improved Cash Flow: Receiving a portion of your invoice payment in advance improves your cash flow, allowing you to meet all of your company expenditures while working on the project. It is particularly crucial for initiatives that will take several months to finish.
Expenses that are not covered by your insurance: The majority of projects need out-of-pocket expenses, such as acquiring software or supplies. You'll have enough money to meet your out-of-pocket expenditures if you seek partial payment in advance.
Money Assurance: While receiving partial payment up ahead doesn't ensure you'll get paid in full for the project. It does offer you the peace of mind that you'll get paid at least a portion of what you're due. Obtaining a deposit also offers you the assurance that the customer has the funds to cover a portion of the bill, making it more likely that they will be able to cover the entire amount when you deliver the final invoice.
Software for partial payments and invoicing
Invoicing has evolved to include partial payments. The difficulty is that when consumers pay your invoice in instalments, it's easy to lose track of how much you still owe them.
Invoicing software makes it simple to keep track of partial payments and, in most cases, will match each payment to the appropriate invoice.
Allowing consumers to make partial payments can actually encourage them to make purchases because they won't have to pay the entire amount all at once. It might improve your sales and make many of your consumers pleased by providing them with a convenient payment alternative.
How to collect overdue invoices using partial payment
Accepting partial payments over a period of time might assist you to settle the account for the entire amount owing when clients fail to pay their bills on time, and you find that they are unable to pay the full amount due on the invoice. Here are some pointers for making partial payments on outstanding debts on invoices:
Come up with a payment plan that works for you
Establish an instalment plan for partial payments toward the outstanding invoice with the client. It's a good idea to use an invoice generator or invoice templates in this case, so your head is free of at least one hassle.
The instalment plan divides the entire cost into smaller, more manageable instalments that the customer makes over a specified length of time. When you've figured out the instalment plan terms, write them down and have both you and the customer sign the paper to make it a legally enforceable contract.
Establish deadlines
Then, as part of the instalment plan, provide specified payment deadlines. Establish precise due dates for each of the ten instalment payments if your customer owes $4,000, and you've agreed to a payment plan that involves ten $400 payments and makes sure the deadlines are included in your contract.
Interest should be charged
As part of their instalment plan, it's common for a small firm to charge interest on past-due payments. Every month, a common interest cost of 1.5 percent of the entire sum outstanding is charged. Ensure that the interest you charge does not exceed the usury regulations in your state.
Send reminders frequently
Consider sending more frequent invoice reminders once your payment plan goes into force than you would under regular invoicing conditions. Instead of sending reminders solely when an instalment invoice is beyond late, you might wish to send one when a payment is due, as the client has already demonstrated an inability to pay on time. A week before an instalment is due, send a reminder, and then the day before the payment is due, send another reminder. Follow up by email and phone as soon as the payment is past due, but always be kind and professional in your interactions.