Are you thinking about starting a travel business? With the right planning and execution, your travel business can be a success. But before you get started, it's important to do your research and understand the market. You'll need to analyze the travel industry, identify gaps in the market, and research your potential customers' needs. Additionally, you'll need to set clear objectives and goals for your business.
Once you've done your market research, it's time to develop an effective business plan. This should include researching competitive pricing and setting your own prices accordingly, establishing your branding and marketing plan, and outlining your business structure and resources. In this blog, we'll share 11 planning tips to help you start a profitable travel business. Let's get started!
1. Research the market: Understand what you're getting into
The first step to starting any business is understanding the industry you're entering. For a travel business, this means being familiar with the various types of businesses and services in the industry, as well as current market trends. This research will help you identify gaps in the market that you can exploit with your own unique products or services.
There are two main types of businesses in the travel industry: tour operators and travel agents. Tour operators are responsible for organizing and selling packaged holidays, while travel agents simply sell holidays organized by others. Other businesses in the industry include hotel and accommodation providers, transportation companies, activity providers, and more.
To get an overview of the current state of the travel industry, you can start by reading trade publications such as Travel Weekly or Skift. These publications provide regular updates on new developments in the industry, as well as insights from experts.
You can also check out research reports from organizations like Phocuswright or The World Travel & Tourism Council (WTTC). These reports offer detailed analysis of specific aspects of the industry, such as digital trends or customer behavior. Finally, government tourism agencies such as Visit Britain or Brand USA also produce regular reports on tourism statistics and trends.
Once you have a good understanding of the different players in the industry and what they do, you can begin to identify gaps that you could fill with your own business. For example, if you notice that there are few luxury tour operators catering to high-end travelers, this could be an opportunity for your business to fill this gap in the market.
Alternatively, if you find that most tour operators only offer packages to popular tourist destinations, you could focus on lesser-known destinations that are off the beaten path. By understanding both your potential customers' needs and what's already available in the market, you can develop a unique selling proposition (USP) for your business that will make it stand out from the competition.
2. Research your potential customers & their needs
In order to be successful, your travel business must meet a real need for potential customers. That's why it's essential to spend some time researching who your target customers are and what their needs might be before launching your business. There are a number of ways to gather information about potential customers:
One way to learn about potential customers is to conduct surveys or interviews with people who fit into your target demographic. This allows you to ask questions about their travel habits, preferences, and budgets directly, so that you can better understand what they're looking for in a holiday package or service provider. You can reach out to people via social media platforms like Twitter or Facebook, or use online survey tools like SurveyMonkey or Indy's Forms tool. If you want to interview people in person, you can attend relevant events or conferences where your target demographic is likely to be present.
Another way to research potential customers is by observing them directly through methods like ethnographic research. This involves shadowing people as they go about their daily lives, in order to understand their behavior patterns and routine decisions. Ethnographic research can be conducted either online (e.g. through social media platforms) or offline (e.g. by physically following someone around). Finally, you can also use secondary data sources like government statistics, industry reports, or academic studies.
When conducting customer research, it's important to consider both quantitative (numerical) and qualitative (non-numerical) data. Quantitative data provides information about how many people there are in your target demographic, where they live, and other hard facts about them.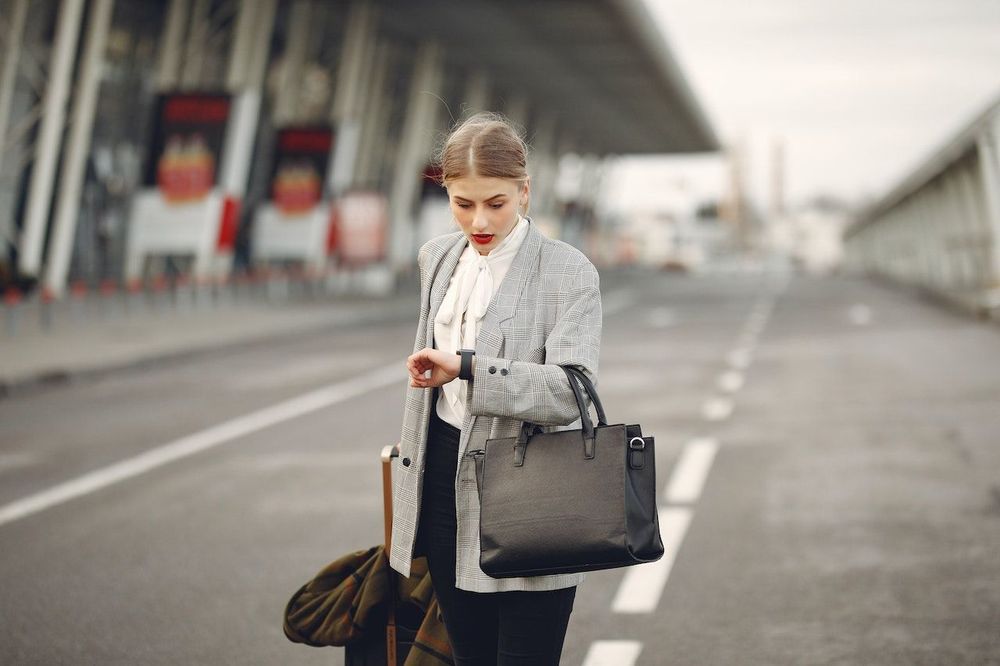 Qualitative data gives insights into why people make certain decisions, what their values and beliefs are, and what motivates them. Both types of data are important when planning a successful travel business, so make sure to collect both kinds when conducting your research.
3. Set clear objectives & goals
Once you've done your research and have a good understanding of the market and your potential customers, it's time to set some clear objectives and goals for your business. This will help you focus your efforts and make sure that all of your decisions are aligned with your overall mission. When setting objectives, it's important to make sure they are specific, measurable, achievable, relevant, and time-bound (SMART).
Some examples of SMART objectives for a travel business could be:
Increase online bookings by 20% in the next 6 months
Grow social media following by 10% per month for the next 3 months
Achieve a customer satisfaction rating of 95% or higher
Launch a new product or service within 6 months
Expand into new markets within 2 years
By having well-defined objectives, you can track progress, set benchmarks, and adjust your strategy as needed to ensure that your business is on track to achieve its goals.
4. Develop an effective business plan
As you develop your business plan, it is important to research the pricing of similar travel businesses and set your prices accordingly. You will need to offer competitive rates that are in line with the market, yet still allow you to make a profit. In addition to researching prices, you should also consider other factors such as discounts, promotions, and seasonal pricing changes.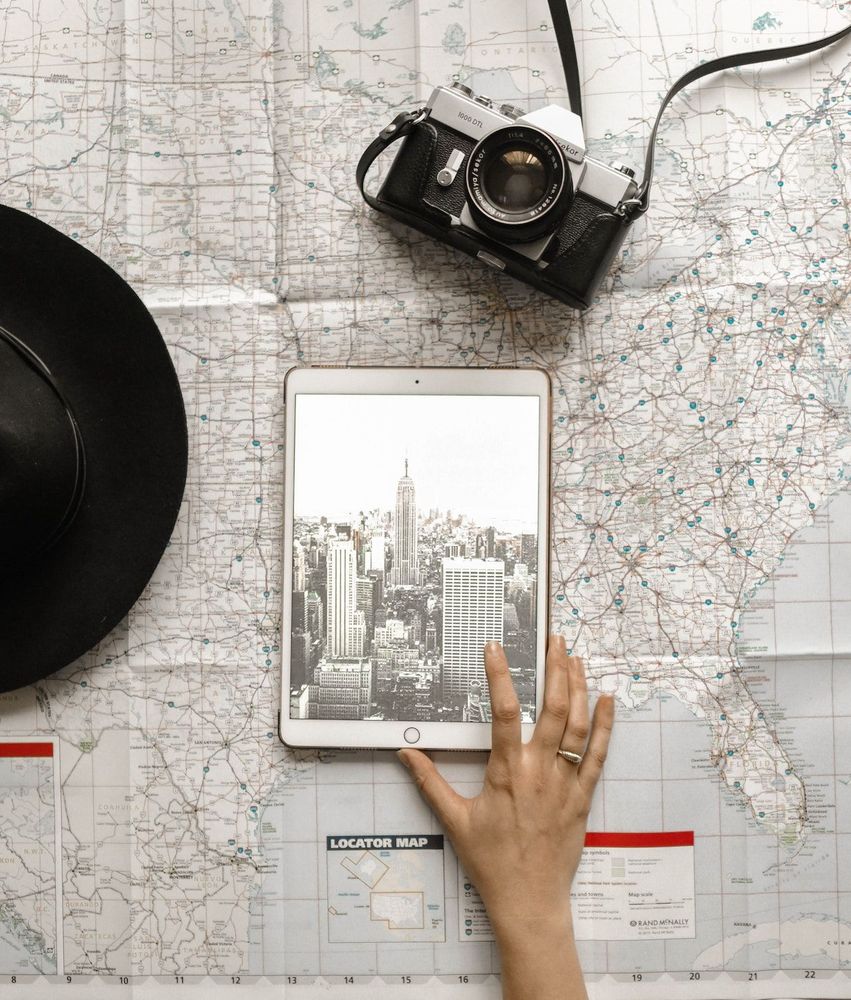 Establish your branding & marketing plan
Your branding and marketing plan are essential components of your business plan. Your brand should reflect the unique aspects of your business, and your marketing efforts should be designed to reach your target customers. There are many different marketing channels available, so you will need to select the ones that are most effective for your business.
5. Secure financing & invest wisely
There are several options available for financing your new travel business. You can use personal savings, take out loans, or seek investors. If you have good credit, you may be able to qualify for a small business loan from a bank or the government. You can also look into crowdfunding platforms or grants.
Assess your capital needs & create a budget
Before you start looking for financing, it's important to assess your capital needs and create a budget. This will help you determine how much money you need to get started and keep your business running until it becomes profitable. It's also a good idea to have a contingency fund in case of unexpected expenses.
Utilize smart investing strategies
Investing wisely is another key to ensuring the success of your travel business. One way to do this is by diversifying your income sources so that you're not relying on just one stream of revenue. You can also invest in marketing and advertising to help attract new customers and grow your business. And finally, make sure to keep track of all your expenses so that you can identify areas where you can save money.
6. Prepare for legal & regulatory responsibilities
As you prepare to launch your travel business, it's important to take the time to understand the legal and regulatory responsibilities you'll need to comply with. Depending on the type of business you're running, you may need to obtain a license and/or insurance, file taxes, and protect your intellectual property.
Licensing requirements vary by state and business type, so it's important to research the requirements for your specific business. You may also need to purchase liability insurance in case of accidents or injuries that occur during travel arrangements or activities organized by your business.
It's also crucial to understand relevant tax regulations, as failure to comply can result in hefty fines or even criminal charges. Be sure to consult with an accountant or tax attorney before launching your business to ensure you're in compliance with all applicable laws. Finally, if you have any original content, such as logos, website design, or written materials, be sure to register copyrights or trademarks to protect your intellectual property from infringement.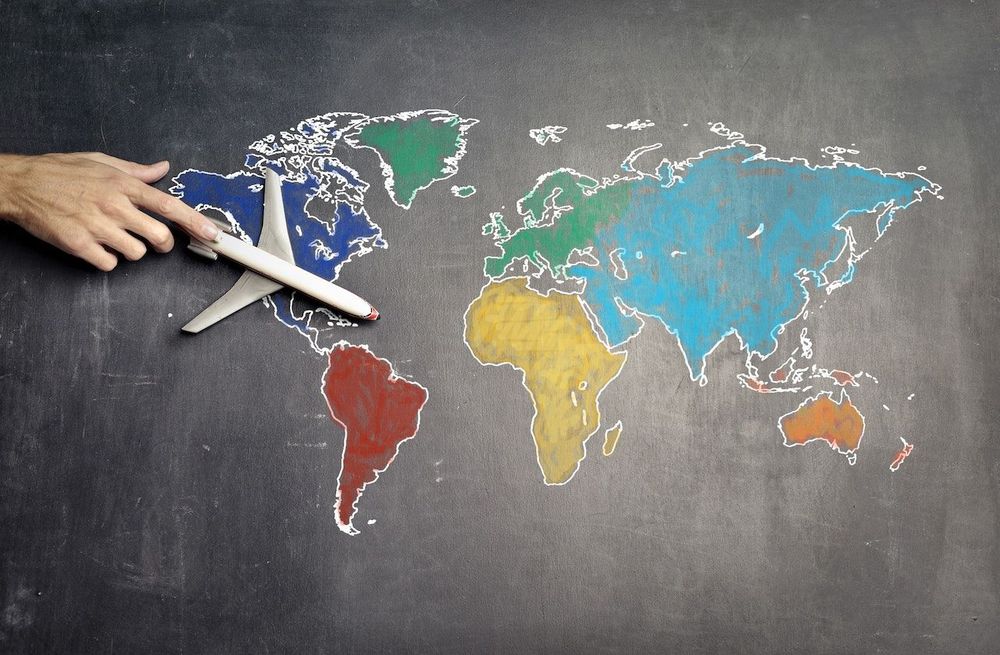 7. Create a comprehensive operational plan
The first step in creating a comprehensive operational plan is to design your business model and service packages. You'll need to decide what type of travel business you want to start, what services you'll offer, and how you'll price your services. It's important to research the competition and understand the market before making any decisions.
There are many different types of travel businesses you can start, such as a travel agency, tour operator, or online travel booking platform. Each type of business has different operational requirements, so it's important to choose the right one for your goals and objectives. For example, starting a tour operator requires a higher investment of time and money than starting a travel agency, but it can be more rewarding financially.
Once you've decided on the type of business you want to start, you'll need to develop service packages that meet the needs of your target market. For example, if you're starting a luxury travel agency, your service packages might include VIP concierge services, exclusive access to private clubs and restaurants, and custom-designed itineraries. If you're starting a budget-friendly online travel booking platform, your service packages might include discounts on airfare, hotels, and rental cars.
It's also important to consider how you'll price your services. You'll need to find a pricing strategy that meets the needs of both your customers and your business. For example, if you're starting a high-end travel agency, you'll need to charge enough to cover the cost of providing luxurious services while still making a profit. However, if you're starting an online travel booking platform aimed at budget travelers, you'll need to find ways to keep your prices low while still making enough money to cover your costs.
Establish your preferred travel destinations & locations
The next step in creating a comprehensive operational plan is establishing your preferred travel destinations and locations. This will require some research on your part to determine where there is demand for the type of travel services you offer. For example, if you're starting an adventure tour company specializing in mountain biking trips, you'll need to choose locations that have good mountain biking trails and are popular with adventure travelers. Once you've determined where there is demand for your services, you can then start working on developing relationships with hotels, restaurants, and other businesses in your chosen locations.
Develop your travel & accommodation networks
The final step in creating a comprehensive operational plan is developing your travel and accommodation networks. This includes finding reliable transportation providers, such as airlines, tour operators, and car rental companies, and negotiating rates with them. You'll also need to develop relationships with hotels, hostels, and other accommodation providers in your preferred travel destinations. This will allow you to get the best rates for your customers and ensure that they have a comfortable place to stay while they're traveling.
8. Utilize digital & social media marketing strategies
Your travel business needs a strong online presence to reach potential customers. Invest in creating a professional website and active social media pages. Use engaging visuals, compelling content, and effective SEO strategies to attract visitors to your site. Make sure your contact information is easily accessible so potential customers can reach out to you.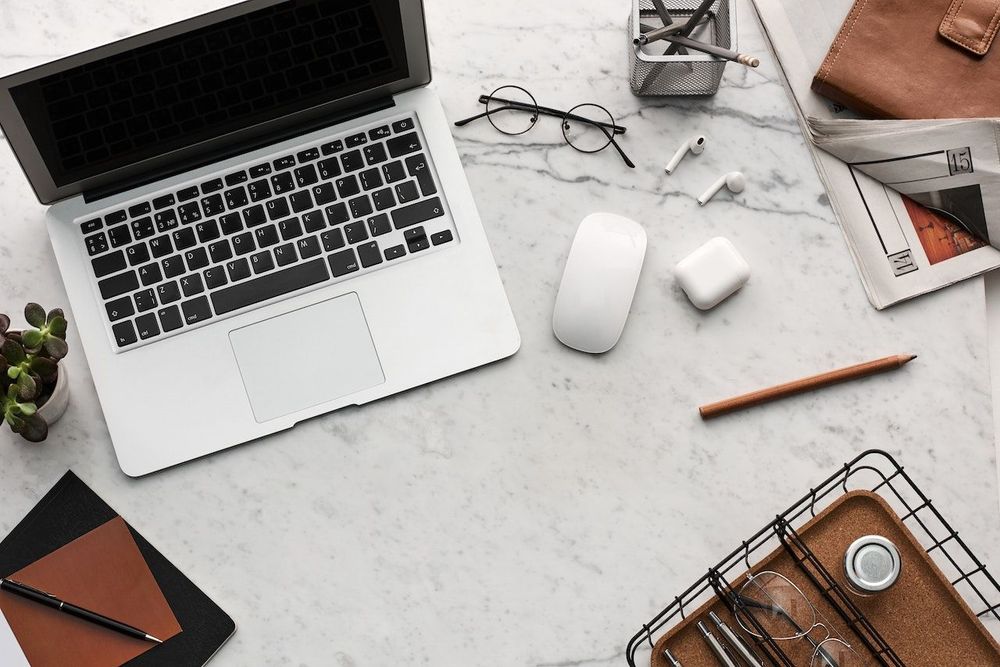 Leverage digital advertising & content marketing
Digital advertising and content marketing are powerful tools for promoting your travel business. Use targeted ads to reach potential customers who are interested in your services. Create informative blog posts, helpful guides, and exciting videos about your business and destinations. Share this content on your website and social media pages to drive traffic and generate leads.
Analyze & optimize your digital presence
It's important to track the performance of your digital marketing efforts so you can make improvements as needed. Use Google Analytics or another similar platform to measure website traffic, conversion rates, and other key metrics. Regularly review your data and adjust your strategies accordingly to ensure you're getting the most out of your digital marketing campaigns.
9. Build a professional network for your business
As you research and plan your travel business, it's important to identify and connect with industry professionals. These individuals can provide valuable insights, advice, and connections that can help you get your business off the ground. Here are a few ways to find and connect with industry professionals:
Attend industry events: There are often conferences, trade shows, and other events specifically for the travel industry. Attendance can be expensive, but these events offer a great opportunity to network with professionals in your field.
Join professional associations: Many industries have professional associations that offer memberships. These associations often host events and provide resources that can be helpful for starting a business.
Connect online: LinkedIn is a great platform for connecting with professionals in any industry. You can also join Facebook groups or participate in online forums related to the travel industry.
Join professional associations & social groups.
In addition to connecting with individual professionals, it can also be helpful to join professional associations and social groups related to the travel industry. These organizations can offer valuable resources, networking opportunities, and support as you launch your business. Some of the most popular professional associations for the travel industry include:
The American Society of Travel Agents (ASTA)
The National Business Travel Association (NBTA)
The International Air Transport Association (IATA)
The United States Tour Operators Association (USTOA)
Build strategic partnerships & alliances
As you build your professional network, it's also important to develop strategic partnerships and alliances with other businesses in the travel industry. These relationships can help you expand your reach, tap into new markets, and improve your overall offerings. When choosing partners or allies, look for businesses that complement yours instead of competing directly with it. For example, if you're starting a tour company specializing in food tours, partnering with a local restaurant or food supplier could be a great way to add value for your customers while also promoting your business partners.
10. Develop key customer relationships & services
Customer service is extremely important for any business, but it is especially critical for a travel business. Why? Because when your customers are on vacation, they are likely to have higher expectations and may be more sensitive to problems that arise. As such, you need to have a customer service plan in place that can effectively address any issues that may come up.
There are a few key elements that should be included in your customer service plan:
1. A system for handling customer complaints and concerns: This could include a dedicated customer service email address or phone number, as well as a process for escalation if necessary.
2. A policy for dealing with dissatisfied customers: It is important to have a fair and reasonable policy in place for dealing with customers who are unhappy with your services. This could include offering refunds or discounts on future bookings.
3. A plan for responding to negative reviews: It is inevitable that you will receive some negative reviews at some point. It is important to have a plan in place for how you will respond to these reviews, such as publicly acknowledging the issue and apologizing, and then taking steps to correct the problem so it does not happen again in the future.
4. A strategy for promoting positive reviews: In addition to responding to negative reviews, you should also proactively encourage your happy customers to leave positive reviews of your business. This could include sending follow-up emails after their trip or offering discounts on future bookings if they write a positive review.
5. Stay engaged & promote customer loyalty: It's not enough just to provide good customer service—you also need to stay engaged with your customers and promote loyalty if you want your travel business to be successful long-term. There are a few ways you can do this:
Keep in touch with past customers: Send periodic emails (monthly or quarterly) updating them on new destinations or packages you're offering, special deals, etc. You can also reach out personally if you know they're planning a trip soon and offer them some insider tips or advice relevant to their destination(s).
Offer incentives for loyalty: If someone books multiple trips with you or refers others to your business, offer them some type of incentive, such as a discount on their next booking or a free upgrade/add-on (e.g., complimentary breakfast at their hotel).
Get feedback from customers regularly: Ask customers how they found out about your business, what made them choose you over other options, what they liked about their experience, etc., and use this feedback to improve your offerings and marketing efforts moving forward.
Use customer data wisely: Keep track of your customers' preferences and travel habits (e.g., preferred destinations, type of accommodations, activities they enjoy, etc.), and use this information to tailor your marketing messages and offers to them.
6. Create an unforgettable customer experience: Creating an unforgettable customer experience should be one of your top priorities if you want to build a successful travel business. There are a few ways you can do this:
Offer personalized service: Get to know your customers and their preferences, and go out of your way to personalize their experience from start to finish. This could include everything from booking their preferred type of accommodation to suggesting restaurants or activities based on their interests.
Make it easy for them: Travel can be stressful, so make it as easy as possible for your customers by taking care of all the details for them. This could include everything from arranging transportation to and from the airport to making restaurant reservations in advance.
Stay in touch after they return home: Send a follow-up email or call after they return home from their trip, thank them for choosing your business, and ask if there's anything you can do to improve your services for future bookings.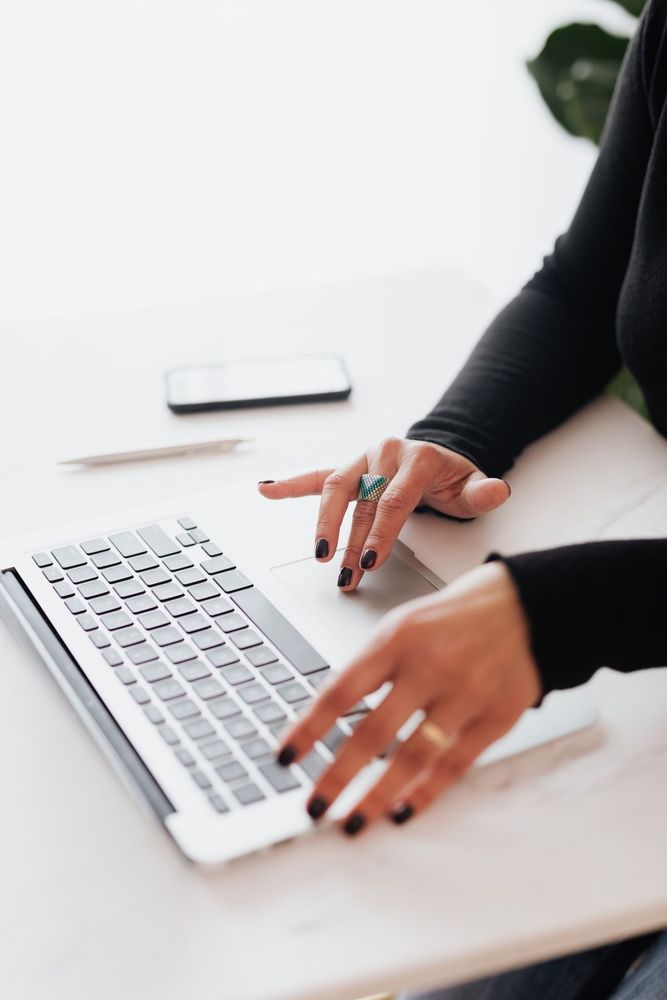 11. Plan your business expansion & growth strategy
Expanding and growing your business can be an exciting and challenging process. Whether you're looking to expand into new markets or simply increase your customer base, having a well thought-out business expansion and growth strategy is essential for success. Here's how you can do just that:
Anticipate & adapt to industry changes
In order to anticipate and adapt to industry changes, you need to be aware of the latest trends affecting the travel industry. This includes understanding how technological advances can impact your business, such as the rise of mobile booking apps or the increasing popularity of "bleisure" travel (a combination of business and leisure travel). You should also keep an eye on economic indicators, as changes in GDP or inflation rates can affect consumer spending on travel.
In addition to monitoring industry changes, it's also important to regularly assess your own business performance so you can identify areas for improvement. This could involve analyzing your customer satisfaction ratings, conducting market research, or reviewing your financial statements. By taking a proactive approach to monitoring both the external environment and your internal operations, you'll be better positioned to make strategic decisions that keep your business ahead of the competition.
Invest in your business infrastructure
As your business grows, it's important to reinvest some of your profits back into the company in order to support further growth. This could involve expanding your team by hiring additional staff or investing in new marketing initiatives. You might also need to upgrade your office space or equipment, or invest in new technology or software. By making these types of investments early on, you'll be able to scale up your operations more smoothly as demand for your products or services increases.
Focus on international markets
The global travel market is forecasted to reach $8 trillion by 2030, so there's huge potential for businesses that are able to tap into international markets. If you're not already doing so, start by targeting customers in other countries who share similar interests or needs as those in your home market.
For example, if you run a luxury travel company specializing in honeymoons and destination weddings, you could expand into other markets such as anniversaries or babymoons.
Alternatively, you could focus on a specific region that you feel particularly passionate about and become an expert on its culture, cuisine, history, and attractions. By catering to a niche market within the broader travel industry, you'll be able to stand out from the competition and attract customers who are looking for a more personalized and authentic experience.
Conclusion
The travel industry is booming and there are many opportunities for those with a passion for travel to start a profitable business. However, it is important to do your research and plan carefully before starting any business, and this is especially true for a travel business. There are many things to consider when planning a travel business, from understanding the market and your potential customers to securing financing and developing an effective marketing strategy.
If you're considering starting a travel business, these 11 tips will help you get started on the right foot. With careful planning and execution, you can develop a successful and profitable travel business. Indy can help you manage your travel business by giving you the tools needed to run an effective business. You can handle scheduling, task management, and customer relationships using Indy's automations and integrated tools. Check out how Indy can help you today!