Do you love animals and have always wanted to start a business that revolves around them? If so, the pet industry might be the perfect fit for you. With nearly 77% of Americans owning pets, it's no surprise that there are numerous opportunities in this industry.
In 2021 alone, Americans spent an estimated $123.6 billion on their furry friends—making it one of the most profitable businesses out there! Let's break down some of the most rewarding pet business ideas and how to tell which is right for your lifestyle.
12 rewarding pet business ideas
With the pet industry now a multi-billion dollar business, there is no shortage of rewarding pet business ideas available to entrepreneurs. From doggy daycares and animal rescue services to pet photography and even dog walking businesses, these 12 inspiring ideas are sure to get your creative juices flowing. Whether you're looking for a low-cost start up or something more involved that requires significant capital investment, this list has something for everyone. So if you've been dreaming of starting your own business in the pet industry, read on for some great options!
Dog walking
Dog walking and pet sitting services are a great way to turn your passion for animals into a successful business. If you love dogs, have knowledge of canine behavior, and enjoy helping others, then this could be the perfect venture for you. As a dog walking business owner or trainer, you will provide customers with an invaluable service – allowing them to leave their beloved pets in safe hands while they're away from home. With some creativity and hard work, you can easily make your dream of having a successful dog walking business come true!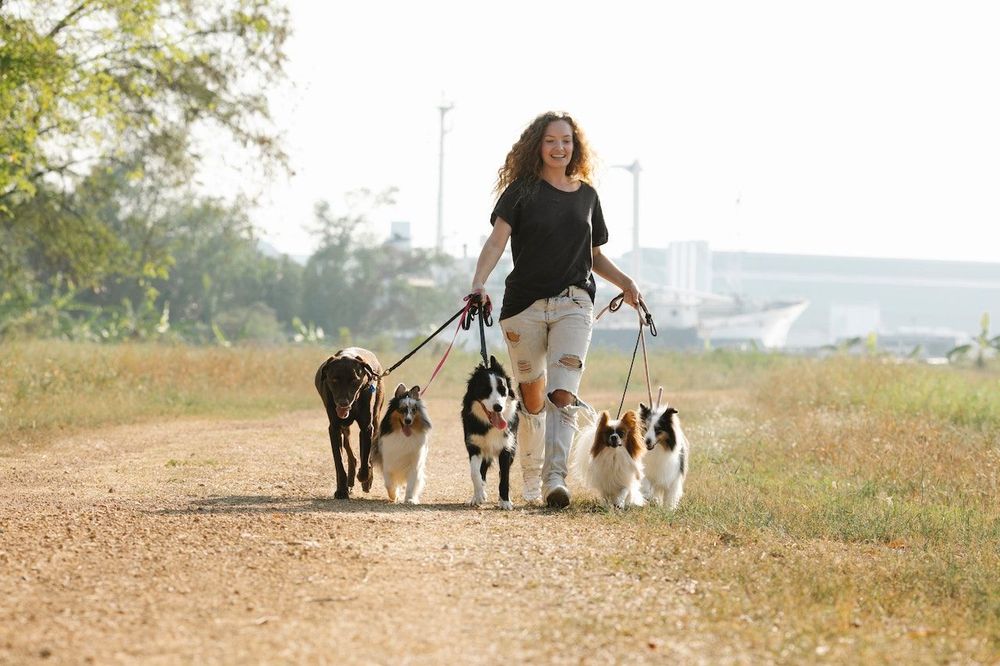 Pet sitting services
Pet sitting services are becoming increasingly popular among cat owners and pet owners alike. With more people looking for convenient ways to care for their pets while they are away, the demand for these services is growing rapidly. From providing food and water to playing with cats and walking dogs, pet sitters provide a valuable service that animal lovers can appreciate.
In addition to being an incredibly rewarding job, owning a pet sitting business also presents tremendous opportunities in terms of marketing your own brand of pet food or supplies. So if you're looking to start your own cat or dog business, consider offering pet sitting services – it could be the perfect fit for you!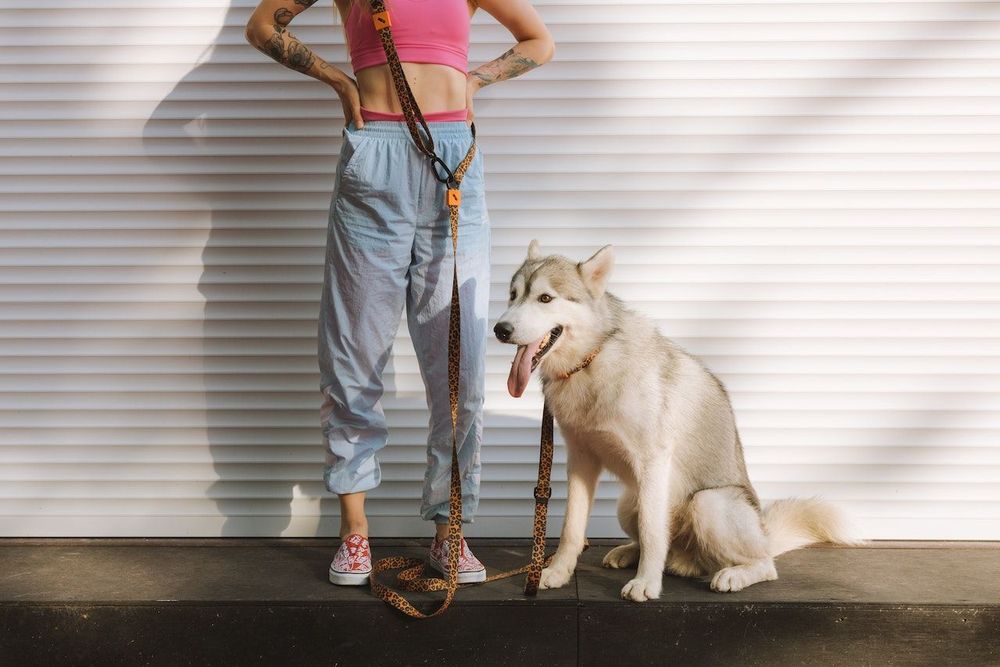 Grooming and boarding services
Starting a pet grooming and boarding business is an attractive option for pet owners who want to take their passion to the next level. With the pet grooming industry projected to reach $8.5 billion by 2025, there's never been a better time to get involved in this booming sector.
Dog grooming businesses offer a variety of services such as bathing, clipping nails, brushing teeth, trimming fur, and cleaning ears. Boarding services also offer your furry friends round-the-clock care and supervision in a home-like setting while you're away.
Starting your own pet boarding business is a great way to make a living doing something you love - not only do you get the satisfaction of caring for animals, but you can also earn good money along the way!
Pet grooming and boarding businesses offer pet owners peace of mind knowing that their furry friends are receiving quality care while they're away. Grooming services are especially beneficial for longer-haired breeds like Shih Tzus and Poodles as it helps keep their coats healthy and free from debris or parasites. It can also help reduce shedding which keeps messes down at home!
When considering starting your own pet boarding business, consider the size of your space as well as any special amenities and features that will set you apart from other competitors in the area. Additionally, it's important to research local laws and regulations regarding operating such businesses to ensure everything is done legally and safely for both animals and customers alike.
Pet photography and videography services
For pet lovers looking for a creative pet business idea, starting a pet photography or videography service could be the perfect opportunity. With an estimated $3 billion spent on pets annually in the US alone, there is no shortage of customers who are willing to pay for quality images or videos of their beloved furry friends.
As a successful pet photographer or videographer, you can help capture priceless memories that will last a lifetime—not only for your clients but also for yourself as well! Not only do you get to work with animals every day and share your creative vision with others, but you can also make good money while doing something you love.
So if you're passionate about pets and photography/videography, then this might just be the right business venture for you!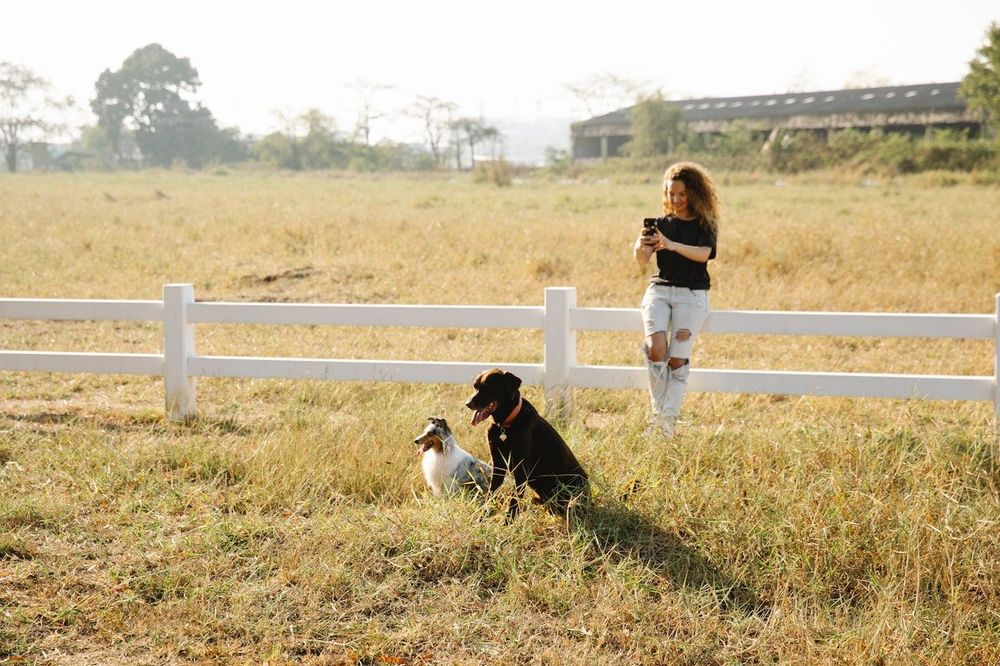 Veterinary care services
Veterinary care involves providing medical treatment and preventive healthcare for pets, including vaccinations, examinations, surgeries, and other specialized treatments. In addition to the traditional veterinary services such as pet health check-ups and treatments, you could also consider expanding your offerings by becoming a pet massage therapist or pet trainer.
These additional services are in high demand among pet owners who want the best possible care for their furry friends. With more people investing in their pets' well-being than ever before, this is sure to be a profitable venture that will make you feel fulfilled knowing you're helping improve the lives of beloved companion animals!
Online pet supplies store
Opening an online pet supply store is a great way to make money while still being able to work with animals. With the rise of ecommerce, it's easier than ever to start your own pet store and reach customers all over the country.
From food and treats, to toys and clothes, you can offer everything that pet owners need in one convenient place. Whether you specialize in cat supplies or dog accessories, there is a wide variety of products available for sale online so you can find something that fits your business needs.
Plus, offering free shipping or discounted prices on certain items will entice customers to shop at your store instead of competitors'.
Mobile grooming service
Offering mobile grooming services can be an excellent opportunity. Mobile grooming helps pet owners transport their pets from place to place for professional grooming services. It eliminates the need for them to drive long distances or leave their beloved furry friends in unfamiliar places.
This type of service is especially beneficial for elderly and disabled people who may have difficulty getting around with their pets. With this business venture, you'll get the satisfaction of helping others while also making some extra money on the side!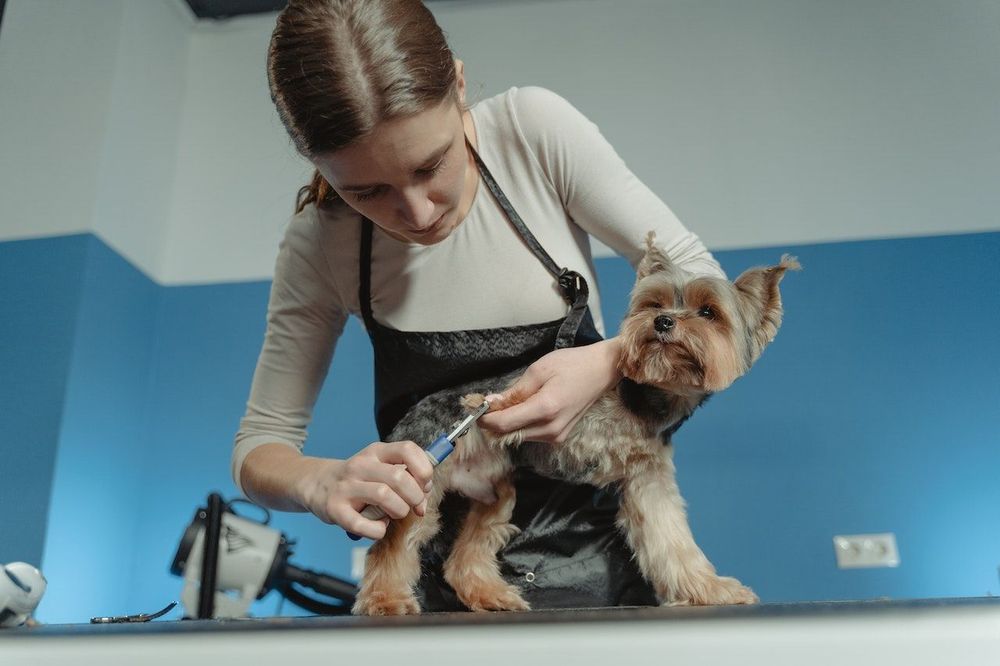 Animal behavior training & consulting
Starting a pet business that focuses on animal behavior training and consulting is an excellent way for aspiring entrepreneurs to make money while also helping dog owners.
As a pet trainer, you can provide services such as teaching basic obedience commands, housebreaking, proper leash walking techniques, and more. You can also help clients understand their pets' unique personalities through specialized consulting sessions.
Additionally, you could offer products like dog or cat toys that are designed to stimulate mental activity in pets which helps with overall behavioral development.
By offering these types of services and products, you'll be able to not only help improve the lives of dogs but also increase your income potential by capitalizing on the growing trend of pet ownership!
Dog daycare center
A successful daycare center should be well-equipped with essential facilities such as a secure fenced area for exercise, comfortable beds, toys and games, and even offer dog training services. Such centers are also in high demand from pet owners who need a safe place to leave their canine friends while they go about their daily routine.
In addition to providing all the necessary amenities for dogs, pet owners may also appreciate additional offerings like pet food and supplies, or pampering treatments from a professional pet spa operator or pet manicurist. With all of these services available at one spot, customers will be sure to keep coming back again and again—and you'll have no shortage of furry friends visiting your business!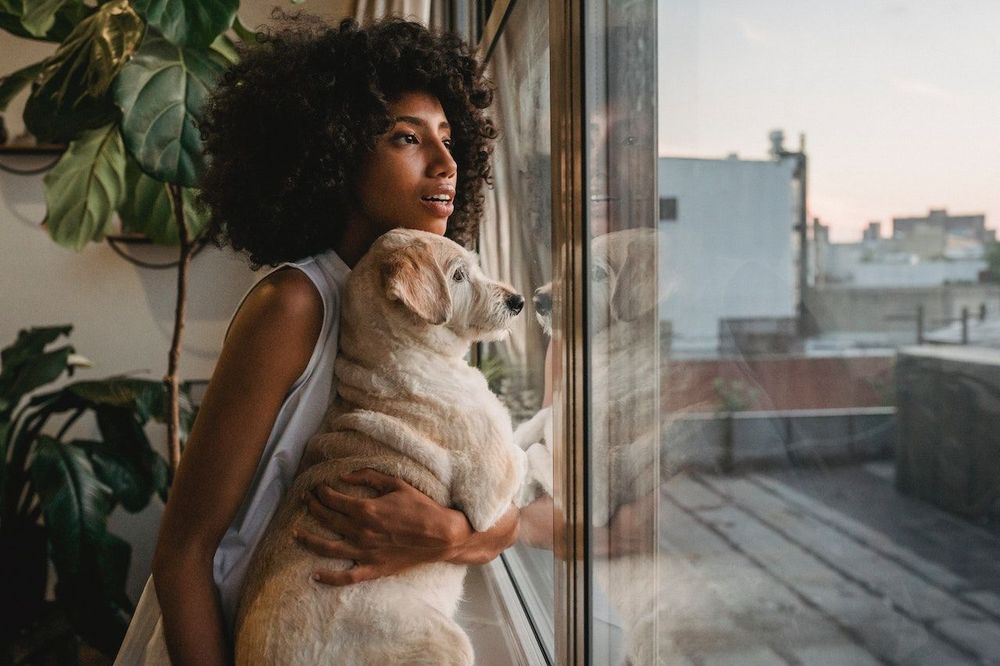 Pet waste removal service
If you're looking for a pet business opportunity that will be appreciated by most pet owners, then consider starting a pet waste removal service. This type of service is in high demand due to the fact that it's difficult and time-consuming for many pet owners to keep up with their pets' messes.
With your help, they can have peace of mind knowing that their yards and homes are clean and free from any unpleasant odors associated with animal waste.
Additionally, this could also be an excellent way to make money as there's no shortage of potential customers who need regular services related to the care and upkeep of their beloved pets.
Home delivery of natural treats for pets
With home delivery, pet owners can get freshly made and healthy pet treats delivered right to their doorsteps. By offering a variety of nutritious and delicious treats from a pet bakery or even creating your own recipes, you'll be able to put together a business plan that will attract both customers and profits!
Creating custom-made treats tailored to each individual pet's needs is also an excellent way to stand out from other pet stores or online retailers. You could offer specialized services such as allergen-free or vegan options, or even create custom flavors based on the customer's preferences.
Additionally, you could also offer additional products such as organic catnip toys, scratch posts, grooming supplies and more. All of these products can help make your business successful while giving customer's peace of mind knowing they are purchasing natural and healthy treats for their beloved pets.
Another great way to ensure success is by researching your local market before launching your business. Reach out to local vet clinics or groomers who may be able to provide referrals or advice on how best to price and market your product. Additionally, team up with local businesses who may want to partner with you in order to reach more potential customers. This can help increase both brand visibility and sales numbers for your business venture! With some creativity and hard work, launching a home delivery service for natural pet treats may prove itself an incredibly lucrative business option should you choose to pursue it.
Pet travel service provider
With this type of business, you can provide safe and comfortable transportation for pets while their owners are away from home. You can also help them find dog parks or other pet-friendly locations where they can safely enjoy time with their four-legged friends.
Plus, by offering additional services such as pet food delivery, grooming services and more, your customers will be sure to come back again and again! Not only does this type of business offer convenience for both animals and their owners but it also provides an opportunity for entrepreneurs who love animals to make money doing something they're passionate about.
So if you're ready to jump into the world of animal lovers, becoming a pet travel service provider is definitely worth considering!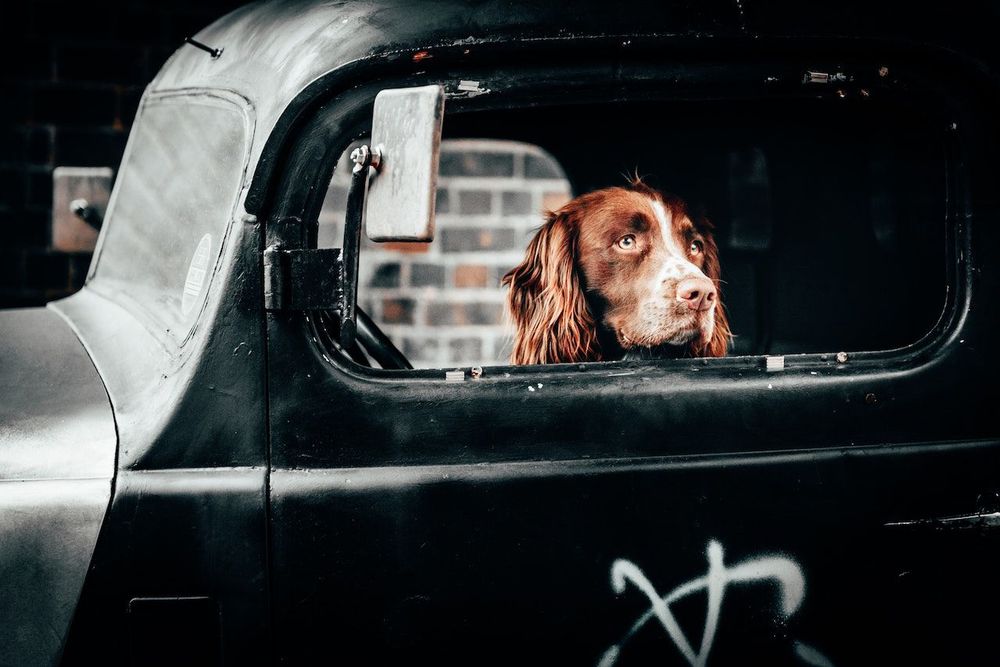 What do pet owners buy most?
When it comes to pet ownership, there are a wide variety of products and services that pet owners need in order to keep their furry friends healthy and happy. From health supplements to toys and accessories, there is no shortage of items for pet owners to purchase. But what do pet owners buy the most?
According to recent surveys, the top purchases made by pet owners include food, grooming supplies such as shampoos and conditioners, leashes/harnesses for walking or running with their pets, bedding materials such as pillows or beds for sleeping comfort, chew toys for teething puppies or kittens, collars/tags for identification purposes and last but not least - health-related items including flea & tick protection medicine.
These are just some examples of popular purchases that many pet owners make on a regular basis in order to ensure their beloved animals stay safe and healthy.
Conclusion
Starting an animal-related business can be a great way to make money while doing something you love, and as you can see from our list of the 12 most rewarding pet business ideas, there is no shortage of opportunities for entrepreneurs in the animal industry. However, as with any new venture, it's important to do your research and plan ahead before jumping into the world of animal-related businesses.
Running a business involves generating new clients, scheduling appointments, managing time, and invoicing. Indy can help you with all of these areas by giving you all the tools you need to manage your pet business and clients effectively. Get started today!