Over five million businesses use Facebook to market their offerings and services. Millions more have social media accounts on the top platforms. In today's digital era, you have access to customers in every industry you can imagine, thanks to Facebook, LinkedIn, and other social networks.
Social media marketing is used by businesses to attract clients, engage their audience, and build a strong social media presence. In today's blog, we'll shed light on how you can harness the power of social media to reach your clients.
Choosing the right platforms
To begin with, let's see which mediums reign supreme and how to get started with them. It can be tempting to be active on every social media platform available, and doing so can put a lot of pressure on your schedule or your content team's schedule (if you have one). Hence, choosing a few preeminent platforms and dedicating 100% of your efforts to them is the key.
There are also several social media management tools that will help you expand your reach on social media. A solid social media strategy, creation, and consistency are essential to robust social media marketing.
Recognize your audience
Making user personas of the people who are most likely to purchase your goods and services is necessary if you truly wish to understand your audience. To get a better understanding of who your potential audience is, analyze your website traffic and make adjustments to your messaging according to those personas.
Define your goal
Your ultimate objective should be to find the best path that helps you reach your end result, i.e., increased sales and revenues. You must decide strategically what the exact parameters are that should come to fruition with your social media marketing initiatives.
Study your rivals
Consider your competitors' strategies if you are unsure of where your ideal target audience spends the majority of its online time. Follow a few prominent figures in your sector and find out which social media channels they frequent. Analyze where they are receiving the most interaction and see how you can leverage it.
6 platforms to market your services
Now let's dive into the mediums that are the most rewarding for independent contractors, social media freelancers, as well as small business owners.
1. YouTube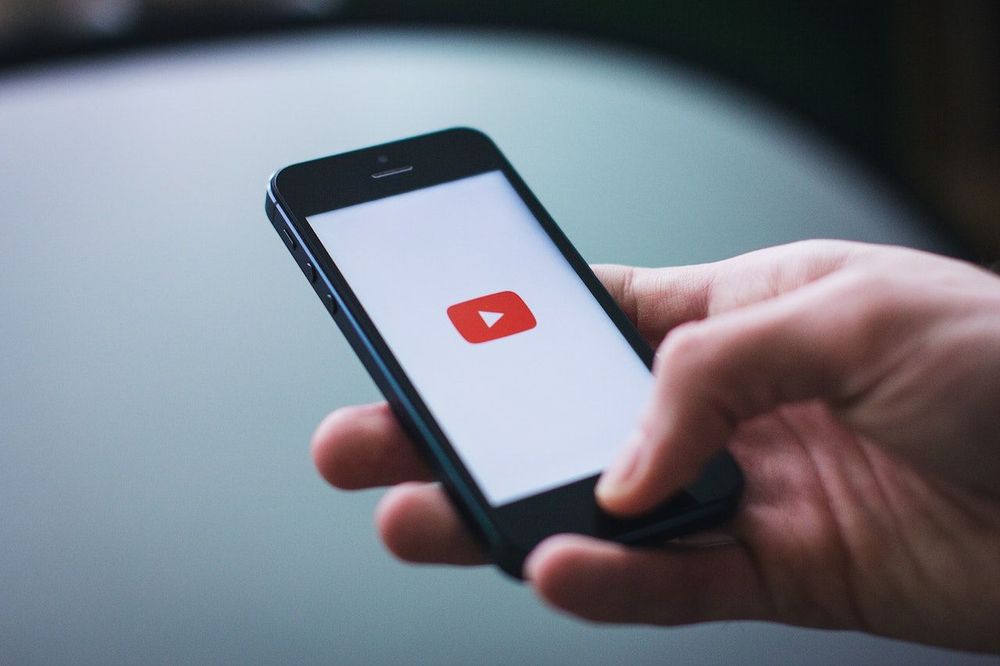 Online video makes it much simpler to establish credibility than traditional blog posts do. A trustworthy and sincere connection can be made with your audience as they learn from an expert like you.
You can reach your target audience very directly and almost at no cost by using YouTube, though you will need to put in some time to make a quality video. It's a fantastic opportunity to advertise your business and services without spending a lot of money.
If you are outgoing and full of energy, you might think about using YouTube to establish yourself as an online personality. But even if you're an introvert, you can share your ideas and tactics without showing your face by using animated graphics or the equivalent graphic forms.
More exposure from having a large following undoubtedly results in an exponential growth of customers. It can be very effective to make a thorough video tutorial that walks viewers through the product and answers frequently asked questions while selling your offerings as the solution. This is closely related to the notion that a video can help establish trust with customers quickly.
If you've been in the freelancing or digital marketing realm for a good length of time and you've built up a pool of clients, then testimonials can be another great way to propel your marketing.
Request testimonials from your most satisfied clients to be included in a brief video. Make a video case study outlining what you did for them and how exactly you made an impact. This can be very fruitful, as social proof tends to convince people more easily as opposed to other strategies.
2. Facebook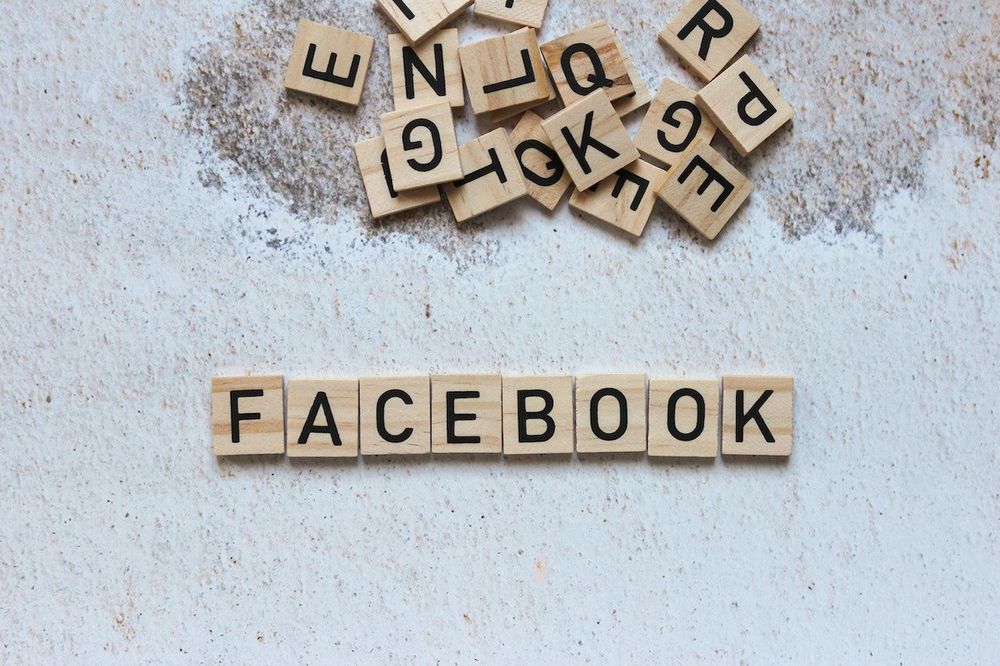 Facebook has almost 3 billion active users each month, according to Statista. That is nearly half of the planet. It should come as no surprise that Facebook is the most widely used social network. As an illustration, YouTube is ranked second and has about 600 million fewer users than Facebook.
You may not realize, but you are sitting on a diamond mine even if you have a Facebook account. To mine diamonds, viz., find clients and make money, you can join Facebook groups that are active and post jobs on a periodic basis.
You see, you have the opportunity to become a recognized freelancer in a group by posting valuable content and answering queries that your target audience is concerned about. A little brand personality in blog posts, responding to comments, and sharing interesting facts can go a long way.
3. Twitter
Twitter is a popular microblogging social network, ammasing 206 million daily active users, where users from all over the world can communicate in brief posts or tweets.
Imagine a milk packet with no branding, no labeling describing what is inside, and no nutritional data. Will you continue to purchase it? Well, most likely not. Likewise, with your Twitter account. Since you are a business owner and have a brand, you should be active on this well-known platform. You also have to include a compelling bio that informs visitors of additional pertinent details about you.
The more active you are, the greater your chances of being noticed. Every now and then, you should tweet something that is relevant to your audience. These could be associated with your freelance work, such as the projects you're working on, any recent articles you've published, client interactions, and any new skills you've added to your arsenal.
4. TikTok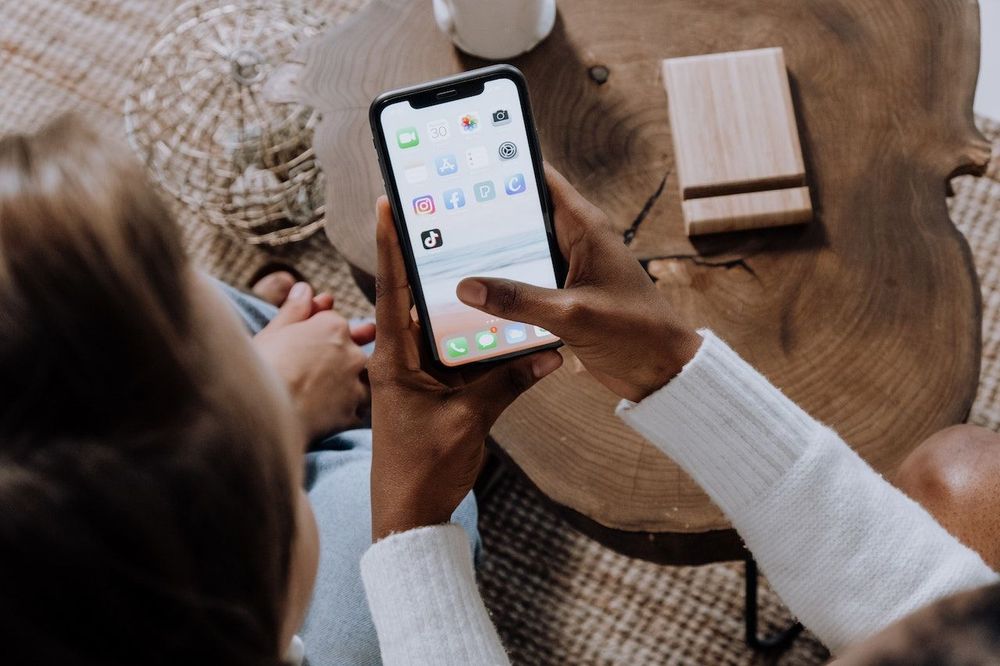 TikTok is a platform where short, intriguing, and enjoyable videos prevail. Virtually all the videos posted here are for entertainment purposes. But that doesn't mean that it won't work for freelancers like yourself. If you're a freelancer trying to promote your small business and know how to create compelling content, it can work wonders for you.
You can increase awareness of your skills and services through TikTok videos, which will help to augment your personal brand. If you are a photographer, videographer, or designer, then TikTok can be an excellent growth catalyst for your brand.
You can demonstrate your abilities and the value you provide to potential clients by sharing behind-the-scenes content on your projects. This will help them understand your thought process and how exactly you bring things to life.
Your channel's audience will expand as more people become interested in your content over time. You can easily draw potential clients from TikTok and from other social media platforms by increasing your reputation and authority. By posting professional advice on TikTok, you can establish your expertise and bring in customers.
You must carefully consider the advice and video topics that might be beneficial for the people who have a high buying intent and are actively looking for a graphic designer if you want to attract the right audience. Even though it might not be simple to convince them to use your services right away, you can cultivate them into customers fairly quickly with a consistent social media management strategy using tools like SocialBee and a planned TikTok publishing schedule.
Here's why it's crucial: some leads might not be prepared to make a purchase or might not even be aware that they have a problem you can help with. For instance, if you are a freelance dietitian, you can make brief videos outlining the detrimental effects of sugar on people's health. By doing so, you would raise your followers' awareness of the issue and educate them about it.
5. Pinterest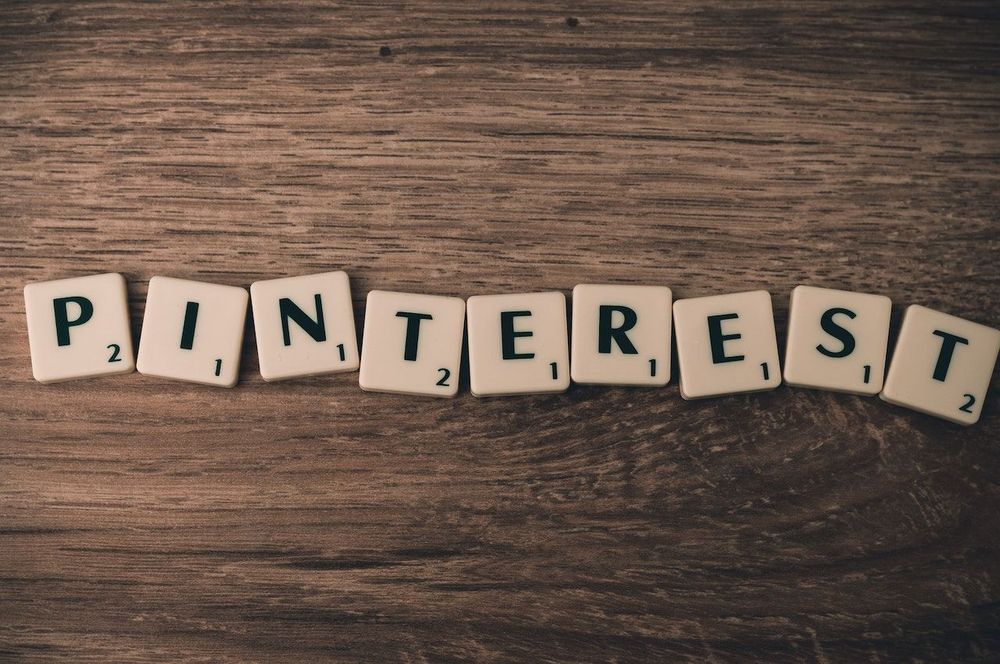 In order to reach out to new audiences and raise brand and product awareness, your company should incorporate Pinterest into its overall social media marketing strategy. As you would with any other social media platform, start by creating a pragmatic social media roadmap for Pinterest.
Setting SMART goals—which stand for Specific, Measurable, Attainable, Relevant, and Time-bound—is the first step in developing a Pinterest marketing strategy. Do you anticipate that, in addition to helping you gain a following, Pinterest will increase traffic to your website, boost sales of a specific product, or encourage sign-ups for an event? Study the audience demographics most likely to use this channel as well as the Pinterest user base as a whole.
What defines an interesting Pin?
Since 82% of users browse Pinterest on mobile devices, aim for a 2:3 aspect ratio to prevent your images from being awkwardly cropped.
Your SEO will benefit from good descriptions, which will also help users click links and give context to your images.
Think about including a headline that reinforces the text overlay's visual message.
Because 97% of Pinterest searches are unbranded, your brand's boards can help you connect with new Pinners who are interested in specific topics or who want to learn more about particular subjects.
The Spooky Sweet Halloween board, "Holidays with Oreo," and "Oreo Cupcakes and Oreo Cookie Balls" boards are a few examples of Oreo's boards. These pinboards serve as a source of seasonal holiday inspiration.
6. LinkedIn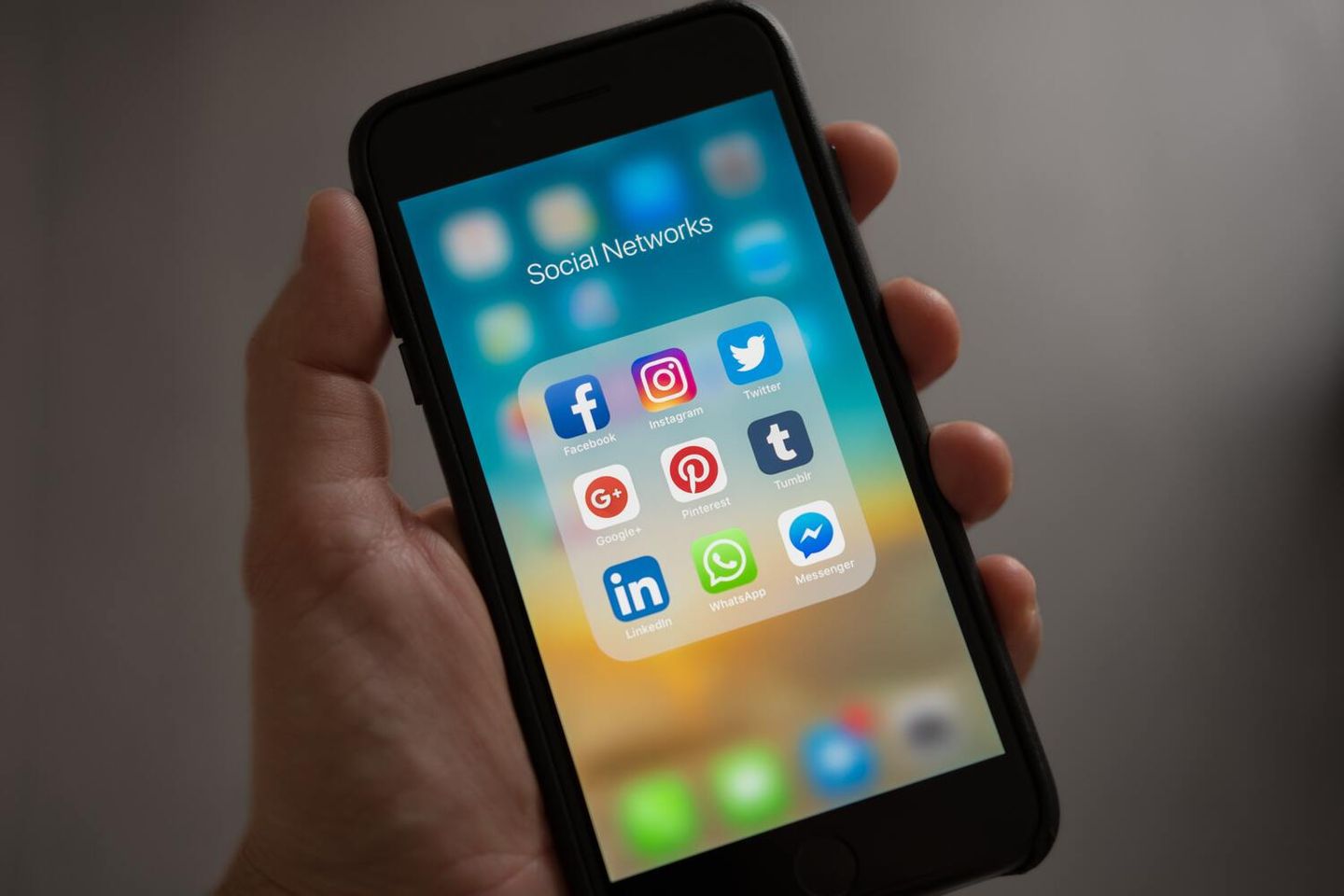 Professional networks are one of the most effective ways for independent contractors to find freelance projects. LinkedIn is the largest digital professional network in the world, with more than 774 million users.
Your LinkedIn profile can be improved to help you land more fulfilling employment. According to Kinsta, 87% of recruiters regularly use LinkedIn, and four people are hired on the site every minute.
LinkedIn can be compared to a search engine. LinkedIn is used by employers and recruiters to look for keywords that match the skills they are seeking. Your LinkedIn profile should be optimized to match relevant searches. In the absence of audience engagement, nothing else—not even audience size—really matters.
Your choice of channel should be influenced by your goods and services, brand personality, and business model. While big B2B companies should definitely put LinkedIn at the top of their list, highly visual brands like graphic designers and artists should also explore DeviantArt, Dayflash, and Instagram.
Developing a social media strategy
We've now seen which platforms are best for you to reach your target audience. Now let's see how you should craft your social media strategy to communicate and convert your audience into clients.
Due to the wealth of information available, grabbing your audience's attention online can occasionally seem like a losing battle. By keeping your content pertinent to the interests, objectives, and problems of your audience, you can ensure that it is well received.
Well-planned content can help you meet the demands of your business in addition to being a great way to develop dependable relationships with your audience. The best way to do this is to make sure that your content reflects the distinctive viewpoint of your brand while also taking the requirements of your company into consideration.
A solid content strategy, which serves as a game plan for organizing, producing, and disseminating your organization's content, is a crucial tool for achieving your social content marketing goals.
Select objectives that match those of your business
Setting up specific objectives and goals is the first step in developing an effective social media strategy. You cannot evaluate success or return on investment (ROI) without well-determined goals.
Gather as much knowledge as you can about your audience
You can target and engage your fans, followers, and customers on social media by getting to know them as real people with true wants and needs.
You should be knowledgeable about your ideal client in terms of things like:
Age
Location
Average income
Occupation or sector
Interests
Interact with the audience regularly
Though you should also block out time for impromptu engagement, your social media content calendar must take into account the time you spend interacting with the audience.
Creating and sharing content
In order to accomplish business and social media goals like brand recognition, thought leadership, audience engagement, and lead generation, content is absolutely essential. It enables you to solidify your status as your potential clients' go-to source for inspiration, education, or entertainment. Building long-lasting relationships with your audience through effective content will undoubtedly help your business generate more revenue.
In terms of creating content that is both interesting as well as valuable, it is important that you follow a structured roadmap. The five steps in this roadmap include:
Understand your audience: Even though this may sound like an overused cliche, it's instrumental that you genuinely understand your target audience. By understanding, we not only mean their demographics, but also the trends that are on the rise for that particular time frame.
Conduct extensive research: Marketing research is the sophisticated collation, documentation, and assessment of qualitative and quantitative data pertaining to marketing products and services. The objective is to recognize and evaluate how evolving elements of the marketing strategy affect customer behavior.
Leverage storytelling and the KISS principle: Business storytelling is the technique of engaging your audience with relatable stories rather than dry statistics. Prospective buyers and clients are sick of being sold to. Did you know that 3 out of 4 people consciously avoid advertisements? The KISS, "Keep It Simple, Stupid" principle is another rule that you should deliberately follow. You should try to simplify things as much as you can rather than using technical jargon that may be totally incomprehensible.
Define your KPIs in a clear manner: KPIs, or key performance indicators, are some of the parameters that you take into consideration. The major ones are traffic, impressions, engagement rate, retention rate, bounce rate, customer acquisition cost, and others. To track these KPIs, you can use social media marketing tools like Hootsuite, Sprout Social, Zoho, Planable, Sendible, and others. If you are a social media freelancer or a social media marketing expert, you may be familiar with these tools.
Revamp your content consistently: Once you've taken care of the above aspects, you can now solely focus on producing content and taking constant feedback from your audience for the same. After you have the feedback, you can further customize your content and make it more suited for your audience. This will translate into more engagement and, eventually, more sales.
Engage your audience
Pre-selling is an important step when it comes to pitching your services. In other words, there should be some affinity that needs to be developed in advance before clients open their wallets for your services.
To develop this affinity or assurance, you must prioritize value delivery and building trust. If we peel another layer beneath, then you'll understand that this is only possible through efficient engagement. There are three tactical steps you need to follow while posting content to make this successful.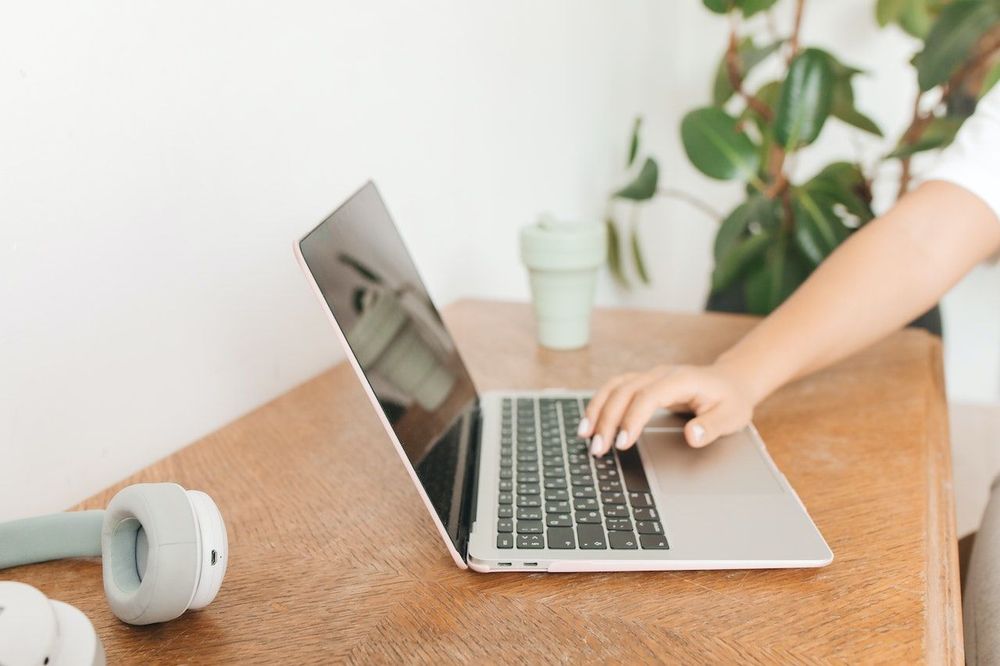 An enticing hook: The first element of engaging your audience is to design an enticing hook. This is the deal-maker or the deal-breaker when it comes to engagement. When you create a blog post, for instance, it is better to begin it with something engrossing, like an insightful statistic or an inspiring quote. Once they are engrossed and hooked, it becomes easier to drift them further and engage them.
A relatable story: As alluded to before, stories are something that we've been interested in since we were kids. We are wired to listen to and read stories, which is why they're one of the simplest and most relatable forms of communication in existence. Thus, don't shy away from incorporating your content into stories from time to time.
A smooth CTA: Most people tend to overlook this, but once you've created a good hook and engaged your audience through storytelling, you should add a small CTA at the end. This CTA provides your audience with a smooth selling steer and will make them familiar with your service.
Interacting with the audience on social media
Showcase your artistic version on YouTube, TikTok, and Instagram
No matter how drowned in work you are, spending just a few minutes creating short (30-60 seconds) video content on Instagram, YouTube, or TikTok can dramatically catapult your brand's reach. For photographers, graphic designers, and other creative professionals, this is one of the most ideal ways to garner the attention of their audience.
These platforms also allow you to showcase your creativity as a freelancer and help your potential clients understand the value of your expertise.
Use LinkedIn for outreach
LinkedIn is another platform where you can discover a plethora of clients. Create a captivating job title and "About" section, list your services, and provide a brief summary of your work history. Link to your website or online portfolio where you have displayed your work.
Your job title should be brief and pertinent. Make sure that your potential customers can understand what you have to offer while still being creative.
The meaning of phrases like "brand evangelist" and "social media ninja" is unclear. Similar considerations apply to positions with titles like "brand warrior," "chief thought provoker," or "digital overlord."
Join groups on Facebook
Facebook groups are one of the most underrated places to get freelance projects and even jobs. Just be aware of what to look for and learn to recognize fake clients or companies. Join Facebook groups that are relevant to your field or industry. For instance, if you're a freelance writer, you could sign up for "Calls for Submissions" or "Binders Full of Writing Jobs."
Also, when you approach people, don't just provide a list of your services or a website link. Delivering value in advance and creating real connections is what counts most. Your favorite groups should have shortcuts added to them so you can access them more quickly and keep up with new social media posts. Make comments, offer advice, and discuss ideas with other members.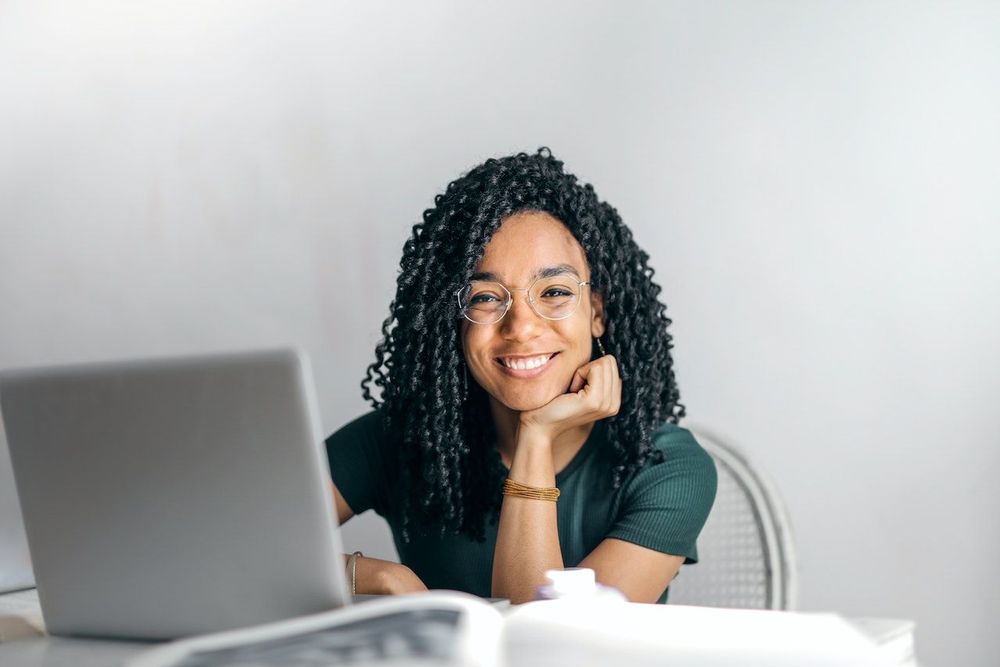 Conclusion
Social media can truly be a great promotion powerhouse and can help you outperform established companies and professionals who may be less active on the platforms. Up to 85% of independent contractors or small businesses use social media to expand their networks and find potential clients. We recommend you implement the above-discussed social media strategies, as they will help freelance social media managers like yourself to get more clients.
These social media platforms will let you reach the desired audience and serve them with the necessary services. Need more tips on how to grow on these platforms? Get inspired by how professional freelancer Chelsea Bradley grew her business through social media.