New Orleans is a city that's alive with energy and bursting at the seams with coworking spaces for remote workers, freelancers, and those with flexible schedules. These spaces provide a jolt of inspiration and productivity, helping individuals to find safe and productive places to work amidst the city's vibrant atmosphere. With an array of private offices and hot desks, coworking spaces in New Orleans offer all the essential office amenities and brilliant perks – including some good ol' Southern hospitality – making it the perfect destination for those seeking a unique and innovative coworking experience.
And for freelancers looking to streamline their admin tasks while working in these spaces, Indy is the perfect platform to help you manage your business. So come on down to the Big Easy and check out our list of the best New Orleans coworking spaces – we guarantee you'll find your next office here!
1. Club Discovery
Club Discovery is a vibrant coworking space located in the heart of the Bywater, catering to innovators, entrepreneurs, and technologists. This creative hub, once the origin of New Orleans Bounce, has transformed into a haven for collaboration, learning, and enjoying life, both in work and leisure.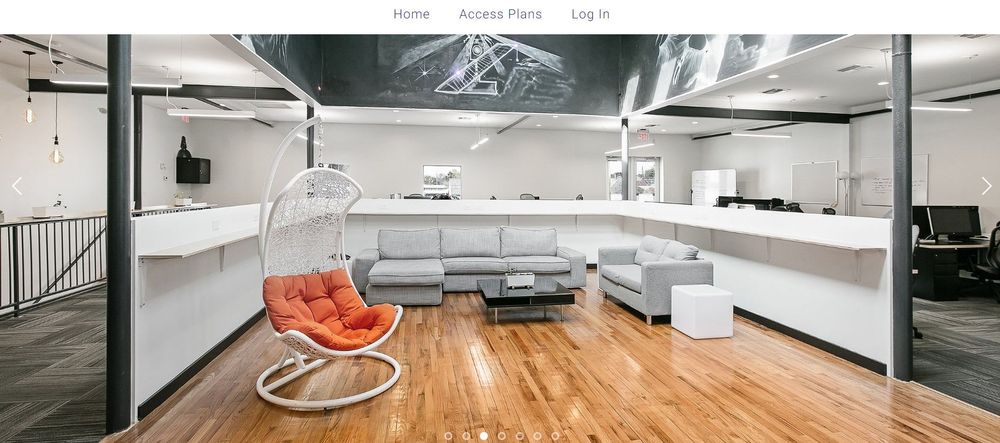 What sets Club Discovery apart is its unique blend of professional amenities, community programming, and fun atmosphere, making it more than just a workspace. From mindfulness sessions to expert-led lunch-n-learns, the community at Club Discovery is always growing and evolving.
Amenities:
Free parking, indoor bike parking, and gated parking for private office holders
Full kitchen with coffee, tea, and snacks
Shaded outdoor seating areas on both 1st & 2nd-floor decks
Game room with a pool table and arcade games
Fully furnished lounge space, assigned desks, and offices
2. Greenhouse Botanical Work Space
The Greenhouse Botanical Work & Event Space, located at 4157 St. Louis Street in Mid-City New Orleans, offers a wide range of flexible workspaces, from "hot desks" to private offices, conference rooms, and meeting spaces. This thoughtfully designed coworking space provides a biophilic environment, incorporating natural light and greenery to promote a healthier and more productive work atmosphere.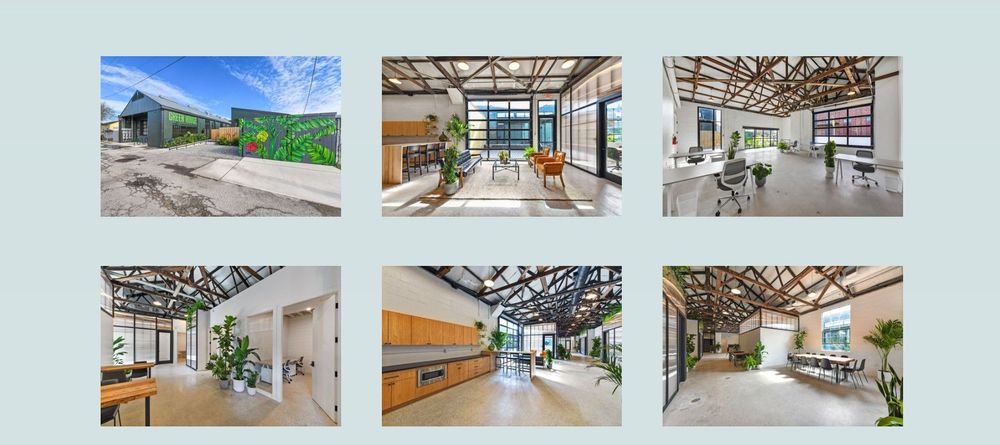 The Greenhouse distinguishes itself through its unique combination of indoor and outdoor workspaces, with outdoor conference rooms and seating areas for a variety of purposes. Its central location in Mid-City New Orleans makes it easily accessible, with 17+ restaurants, two grocery stores, and the Lafitte Greenway, all with onsite parking within a five-minute walk.
Amenities:
Bathrooms with showers
Fully-equipped kitchen
Indoor and outdoor lounge areas
Conference rooms and event space rentals
Private phone booths and Zoom rooms
Printer and copier access
3. Propeller
Propeller, a force for social innovation, is a coworking space located at 4035 Washington Avenue, right in the heart of New Orleans. Just minutes away from the Central Business District, Uptown, and Mid-City, it's a hub for small businesses, nonprofits, freelancers, and foundations, housing over 50 organizations and 100 individuals.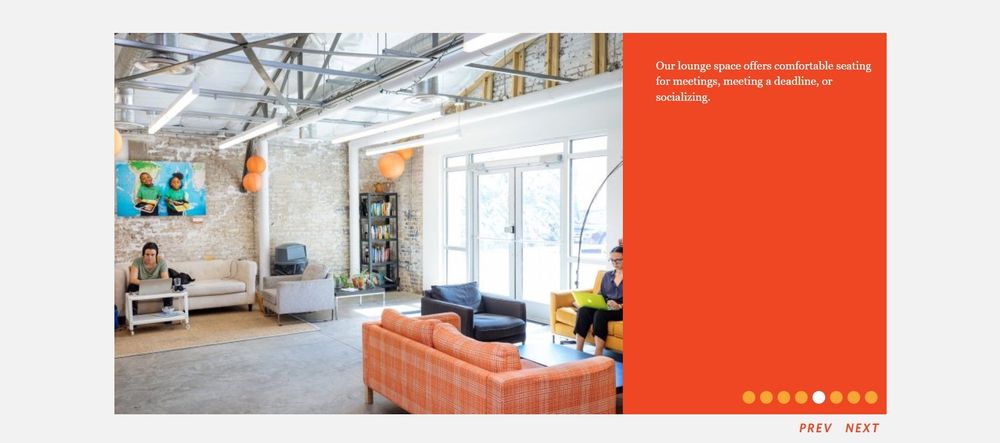 Focusing on supporting a diverse community of entrepreneurs, Propeller is committed to upholding equity and sustainability in all its practices. The coworking space offers a range of options, from day passes to personal desks and private offices, as well as versatile event spaces for meetings and larger gatherings.
Amenities:
Lounge space for meetings, deadlines, or socializing
Quiet, spacious, and private conference room
Bike racks and free off-street parking
24/7 access for monthly members (additional fee for non-members)
Discounts on event spaces for Propeller Coworking members
A commitment to equitable and sustainable practices
4. The Stables
The Stables is a thriving launch pad for creative professionals located in the Lower Garden District of New Orleans. Offering a variety of commercial leases, the space combines growing companies and individuals with local food and beverage concepts, as well as shared outdoor spaces for hosting events. It sits near the contemporary arts center of the New Orleans creative scene.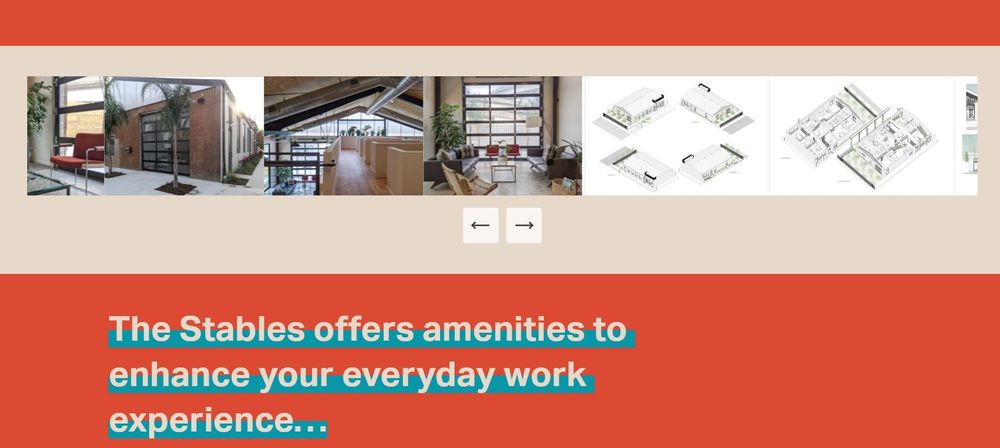 What sets The Stables apart is its mix of office spaces in renovated historic buildings, contemporary warehouse conversions, and new construction, catering to a wide range of professional needs. It also boasts a central location surrounded by popular New Orleans restaurants and bars, making it an ideal spot for work and play.
Amenities:
Ample private parking
Landscaped courtyards
Beer and wine tap room
High-speed internet and access to office printer
Fully furnished semi-private office spaces
5. Maroon
Maroon Coworking Space is a vibrant coworking community located in New Orleans. Offering a variety of flexible workspace solutions for businesses and entrepreneurs, the space combines modern amenities with a collaborative environment to foster creativity and productivity.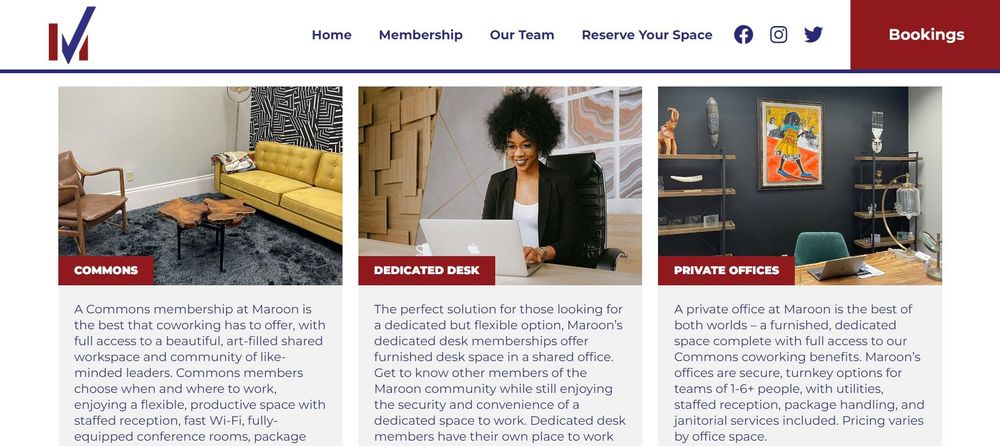 What sets Maroon Coworking Space apart is its dedication to providing members with a professional and supportive environment where they can work independently while being part of a thriving community. The space also boasts a central location within walking distance of popular New Orleans restaurants and bars, making it an ideal spot for work and play.
Amenities:
High-speed internet
Access to office printer
Fully furnished private office spaces
Community kitchen
Conference rooms
6. Urban HUB
Urban HUB is a dynamic New Orleans office space catering to the city's most impressive individuals and small teams. The space offers a collaborative work environment where members can forge meaningful relationships and create authentic experiences, all while boosting their productivity.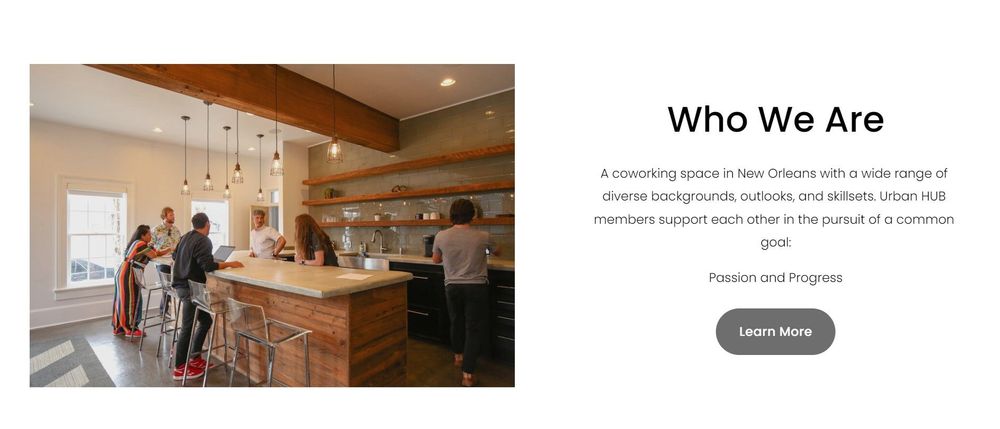 What makes Urban HUB unique is its focus on reimagining the traditional coworking experience by offering a wide range of diverse backgrounds and flexible options to meet the needs of entrepreneurs, freelancers, and small teams. With great design, natural light, and outdoor spaces, Urban HUB provides an inspiring atmosphere for its members.
Amenities:
Private and communal areas
Outdoor space with a ping pong table
Flexible membership options
Modern office perks
Access to the Optix app for booking desks and conference rooms
7. Scale
Scale New Orleans is a coworking community designed to connect members with the network needed to test and build world-changing ideas. By offering a collaborative coworking space, productive office tools, and fostering a dynamic ecosystem of talent, Scale New Orleans empowers its members to drive innovation.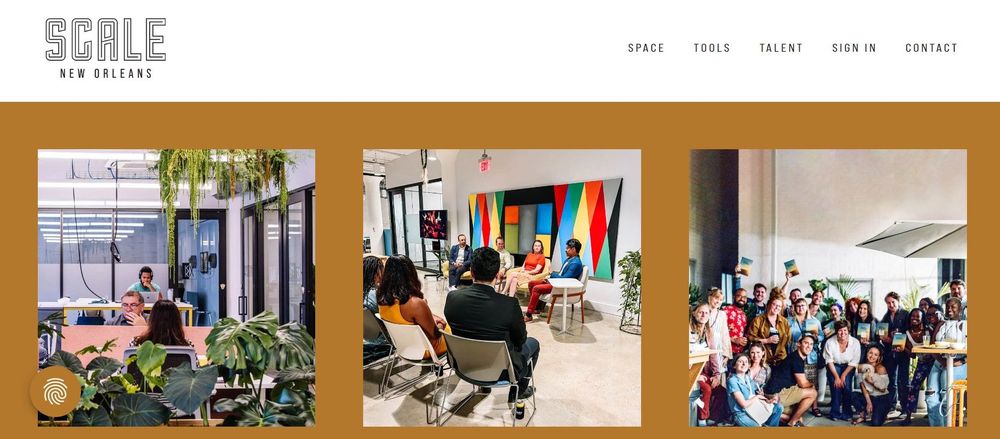 This coworking space is unique due to its strong commitment to supporting the creative, entrepreneurial, and startup community in New Orleans. With a focus on its values, such as grounded optimism and continuous learning, Scale New Orleans creates a positive and supportive environment for its members.
Amenities:
Natural light and indoor plants
Access to espresso and other beverages
A supportive and friendly management team
Regularly scheduled extracurricular activities and networking events
An environment that fosters collaboration and growth
8. Connect Hub
Connect Hub Coworking is a versatile workspace designed for individuals and teams who want a productive environment tailored to their needs. With a focus on taking care of the small details, Connect Hub Coworking allows members to concentrate on what truly matters in their work.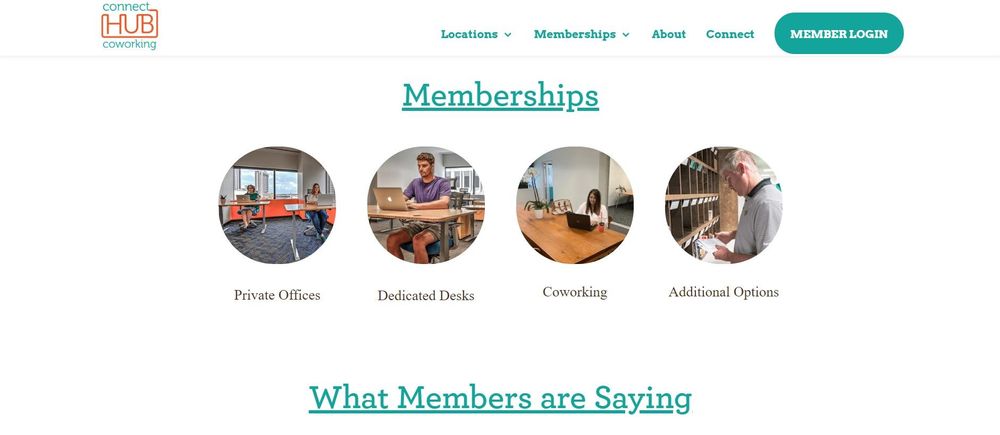 This coworking space stands out for its unmatched scalability, catering to rapidly changing space requirements and providing optimal solutions for businesses of all sizes. Connect Hub Coworking is committed to offering everything members need to work, build, lead, and achieve success.
Amenities:
Prime downtown location with a professional environment
Modern workspace design featuring natural light and local artwork
High-speed Wi-Fi, printing, and scanning services
Fully furnished office space with adjustable height/standing desks and ergonomic seating
Fully equipped conference rooms with whiteboards, monitors, and phones
9. The Warehouse
The Warehouse, located in the vibrant Bywater neighborhood of New Orleans, is a coworking space offering a range of flexible workspaces, including private offices, dedicated desks, and coworking memberships. This coworking space is designed for individuals from various industries who share a common goal of working in a welcoming environment that respects their time and space.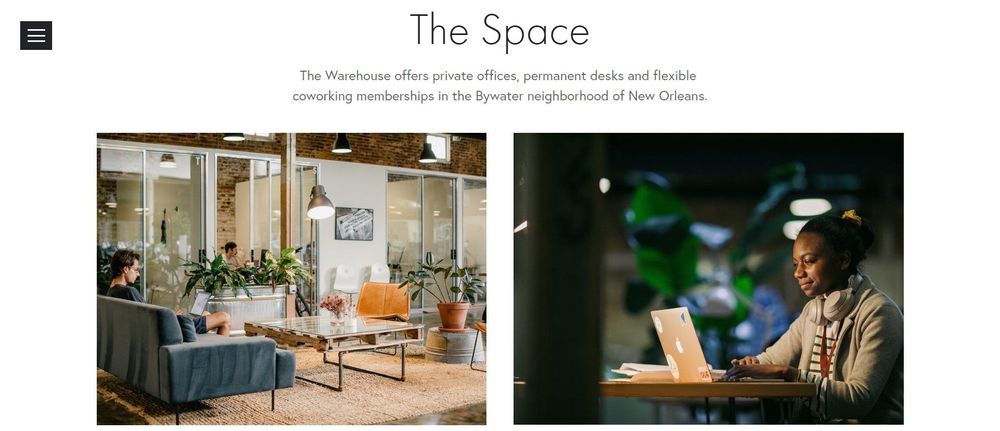 What sets The Warehouse apart is its commitment to providing an atmosphere that stimulates creativity and collaboration, with its conference and meeting rooms receiving praise for being a refreshing change in scenery for companies and nonprofits.
Amenities:
3 conference rooms
20 private offices in various sizes
Permanent desks with lockable storage options
Communal coworking tables
High-speed fiber internet
10. The Shop
The Shop is a premier shared workspace specifically designed for creative professionals, providing an artfully-crafted coworking environment in both New Orleans and Salt Lake City. The space features award-winning architecture and interior design, with various workspace options ranging from open Commons space to private offices.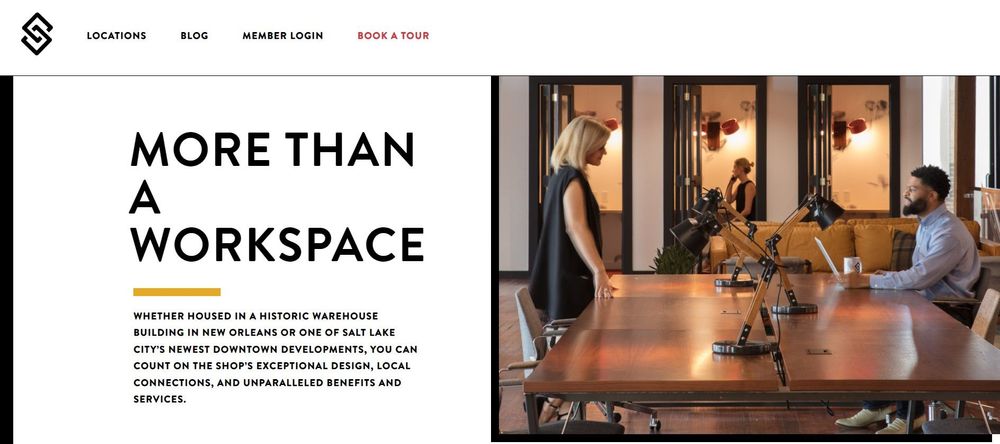 The Shop stands out for its exceptional design, local connections, and unparalleled benefits and services. It offers a sophisticated, flexible environment that fosters connection, inspiration, and knowledge exchange within a vibrant professional community.
Amenities:
Fully-furnished office and art-filled Commons space
Staffed reception desk with mail and package delivery
Conference rooms with screens, white/smart boards, and videoconferencing
Super-fast Wi-Fi, IT support, and business-class printing
Full kitchen with coffee and beer on tap and pet-friendly spaces
How Indy helps freelancers with coworking
New Orleans, a city pulsating with artistic flair and innovation, boasts a lively culture and a diverse collection of coworking spaces for remote workers and freelancers. From chic, contemporary offices to snug, creative studios, New Orleans' flourishing creative scene has something to suit everyone's taste. With a plethora of specialized workspaces at your disposal, you can discover the perfect spot to work, collaborate, connect, and be invigorated in this spirited city.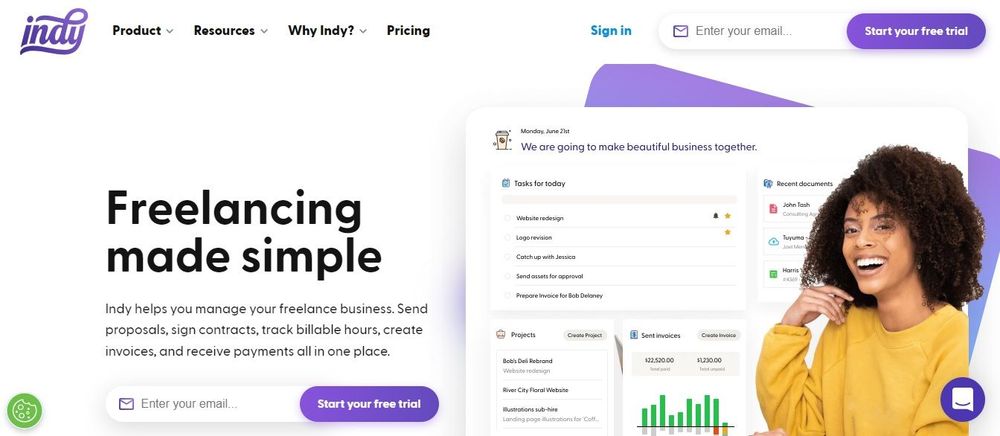 To elevate your freelancing business, consider using Indy, a platform designed to streamline and simplify your freelance business management. With Indy, you can access a variety of useful tools, such as:
Crafting professional proposals and contracts
Monitoring time and expenses for each project
Issuing invoices and receiving payments online
Gathering feedback through automated and embeddable forms
Indy enables you to concentrate on your passions while it takes care of the business aspect of freelancing, making it an ideal companion for remote workers in New Orleans and beyond.
Recap
Those were our favorite spots to work from in New Orleans. As a remote worker or freelancer in New Orleans, you can explore an abundance of coworking spaces in New Orleans, each providing a distinct and inventive experience.
To elevate your freelancing endeavors, there's no superior tool than Indy. With its intuitive platform and array of beneficial features, like task management and invoicing, Indy acts as a personal assistant, aiding you in managing and expanding your business, regardless of your location. Why not give Indy a try today and discover how it can contribute to your success as a freelancer in New Orleans?