As the world becomes more connected, freelancers are finding new ways to make an impact. And what better way to do so than by working alongside other professionals in a coworking space? With its academic excellence reputation, Oxford is a natural hub for entrepreneurs and business owners looking to expand their global reach.
If you're ready to take the plunge into the world of coworking, Oxford has plenty of options to choose from. These spaces aren't just conveniently located; they're also packed with opportunities to grow your small business or spark your entrepreneurial spirit. So, get ready to network your way to success with these top coworking spaces in Oxford, handpicked by Indy just for you.
1. Urbanoid Workspace Oxford
Why settle for a dull, uninspiring office when you can join the ranks of the cool kids at Urbanoid Workspace? This sleek and modern coworking space is perfect for emerging and established businesses, with hot desks and coworking studios available.
With highly-facilitated shared spaces, you can network with other bright young minds and take your business to new heights.
However, the real draw of Urbanoid Workspace is its location. Just a stone's throw from Oxford's central train, sea court site, and bus stations, this place is the definition of convenience.
Location: 1 & 3 Kings Meadow, Osney Mead, Oxford
Price: £185 + VAT/month for hot desks and £275 + VAT/month for large dedicated workstations.
2. Podium Sandford Gate
The Podium coworking space in Sanford Gate screams "professionalism" without sacrificing convenience. It has high-end serviced offices and top-notch reception services.
But that's not all. If you want customized facilities, choose one of the membership packages available. The free on-site parking saves you the transportation worry no matter which hour you work.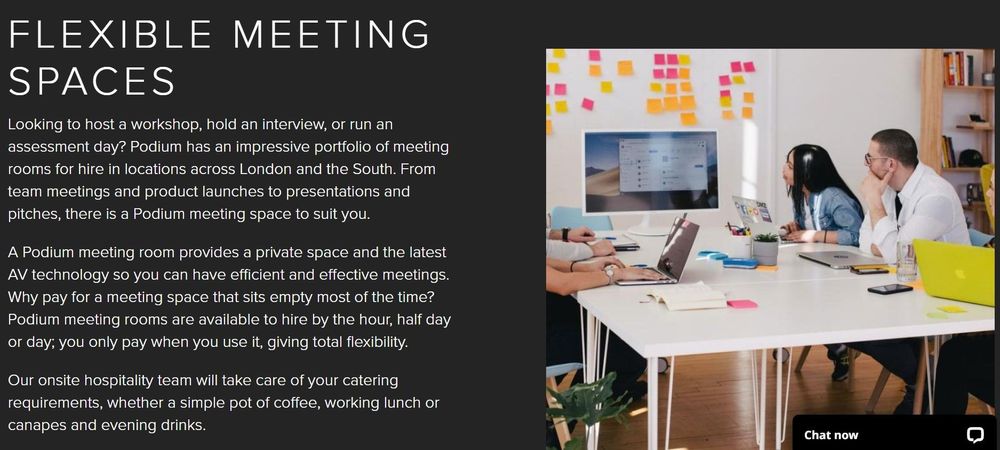 The place also offers to rent a contemporary meeting room, perfect for wowing even the pickiest of customers.
Location: Sandford Gate, Oxford OX4 6LB, United Kingdom
Price: From fixed £915/month (excl VAT) for micro teams and £795/month (excl VAT) for a bigger crowd.
3. Ascent Properties – Radley Place
Ascent Properties is a smart coworking space located in the south city center. The place has it all—breakout areas, meeting rooms, and even an informal meeting space (because sometimes you just need to chat over a cup of coffee).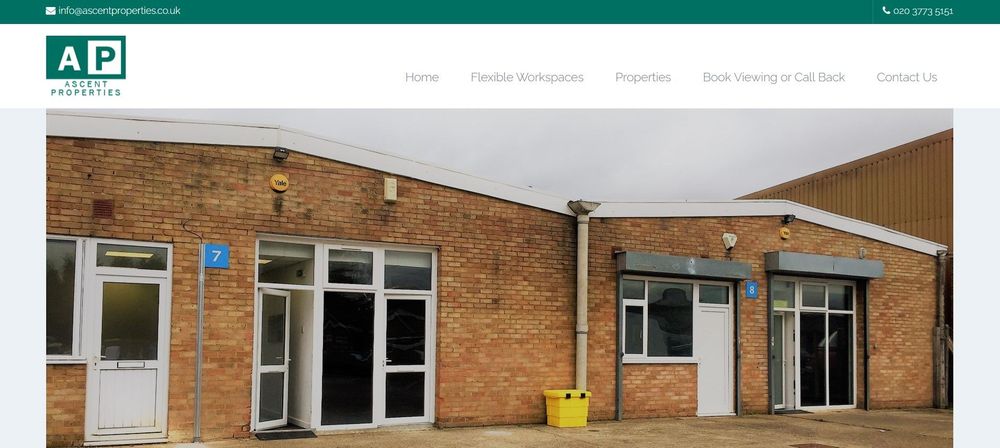 You can rent private spaces with hot desking, shared space for small teams, and larger spaces for growing businesses. And with fast-speed internet, your work will be done at lightning speed.
Location: Unit 7/8, Area C, Radley Road Industrial Estate, Abingdon
Price: £50 for a dedicated desk per month and other packages
4. Citibase – New Barclay House
Citibase in New Barclay House is a stylish and practical coworking space. With quick access to the city center and plenty of parking, transportation to and from this place is convenient.
The workspace boasts a chic breakout area and two floors of well-lit, fully equipped office rooms in various configurations. And with flexible terms, you can find the perfect space for your business, regardless of size.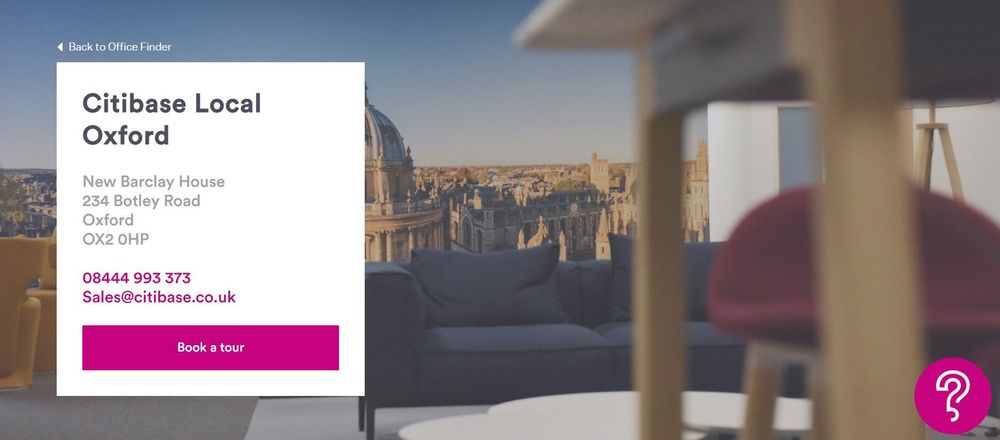 Need to work on a project with your team? No problem. Citibase also offers meeting rooms that are perfect for just that. The bright and inviting atmosphere will keep all parties cheerful and engaged.
Location: New Barclay House, 234 Botley Road, Oxford
Price: According to the membership package
5. The Wheelhouse
The Wheelhouse offers a range of flexible coworking options across two prime Oxford locations. Members can choose from conference rooms, private offices, and permanent desks for individuals and teams.
Both venues feature private rooms with dedicated desks, meeting rooms, and welcoming community space. Kitchens with all essentials allow members to enjoy complimentary tea and coffee.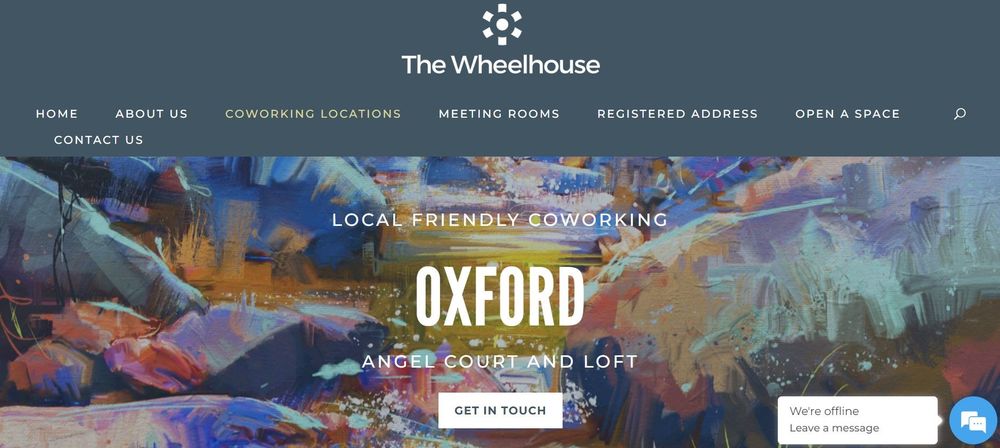 The Wheelhouse is suitable for diverse teams and work styles, enabling collaboration and productivity in an environment designed to inspire.
Location:
Angel Court First Floor, 81 St Clement's Street, Oxford OX4 1A
134 Cowley Pl, Oxford OX4 1JH, United Kingdom
Price: £149/month + VAT
6. TDD Coworking Oxford
Do you want to escape the bustle of Cowley Road's famous bar scene for a productive day's work? Look no further than TDD Coworking Oxford, a laid-back, creative space nestled in the heart of the action.
More intimate than your average coworking spot, TDD rents spare desks in a cozy room ideal for those craving a dynamic community of like-minded locals.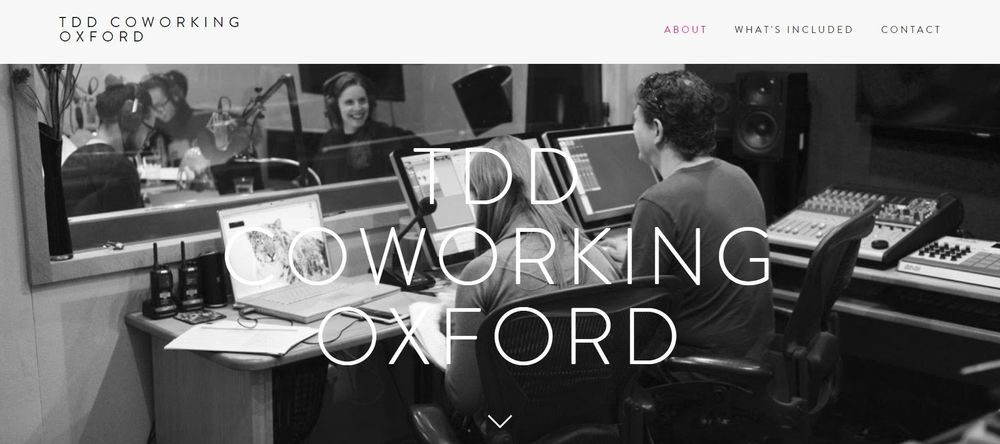 With space for just a few deskmates, TDD delivers an ace combination of a crackling atmosphere and focused calm. Enjoy the comfort of heating, lighting, and a fully-equipped kitchen.
The space is open from 8 am to 6 pm for early starters and evening lingerers alike (flexible scheduling available).
Location: 2, The Gallery, 54 Marston St, Oxford OX4 1LF, United Kingdom
Price: £250 per desk rent/month
7. Mantle – The Lambourn
The Lambourn is located in the quaint Abingdon, just a short distance from the big smoke of Oxford. The serviced office spot offers a foothold in the heart of the action.
With a high-spec space, warm welcome, and on-site team delivering client delight 24/7, the place attracts all types of professionals. Cozy up at your own serviced office, be comfortable in a shared workstation, or keep it virtual—it's your call. A full suite of meeting rooms, primo technology, and round-the-clock access seal the deal.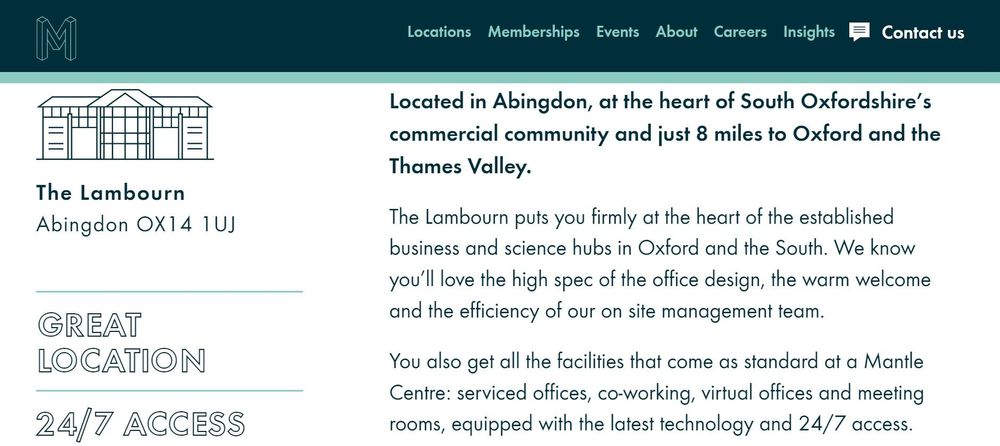 Fancy putting The Lambourn at the center of your enterprise? The people there would be delighted to host your fast-growing business. Get in touch to schedule a tour and discover the facilities bringing top firms together under one roof.
Location: Abingdon OX14 1UJ
Price: £45 per month
Bottom line
Oxford is the best city if you're a freelancing enthusiast or an entrepreneur with innovative ideas. It also features many restaurants, bars, galleries, and parks that may help you balance your business and personal life like no other place. The coworking places here cater to the youth community, tech-savvy professionals, and innovating entrepreneurs, making a difference in the business world.
However, your freelancing or entrepreneurship journey will be full of meetings. If you want to make your working experience smoother with proper meeting schedules, try out Indy's Calendar to keep track of your tasks, contracts, and invoices, and to schedule meetings.