In today's world, freelancers have a wealth of options for developing and profiting from their skills. Often known as side hustling, freelancers can generate passive income in a variety of ways. Whether you have a natural flair for writing and have an existing website or portfolio, are a professional programmer, or are skilled in graphic design, there are platforms, websites and online tools that allow you to monetize your knowledge to start small business.
What is passive income?
Passive income are earnings you make on a regular basis from a source other than your employer. On the other hand, active income is when you make earnings from your employer for performing an agreed task.
Creating passive income for yourself can be quite easy if you have the skillset and motivation to do so, plus it rarely requires a minimum investment. So, let's dig deeper into ways to generate passive income.
Ways to Earn Passive Income
If you have sufficient knowledge in a certain subject, you should consider creating a profession out of it. All it takes is a bit of research to realize how adding passive income streams via new business ventures can pay dividends to your savings account.
Here are a few examples of passive income sources you can use to help you generate more revenue streams.
Blogging
One way to gain passive income is through editorial content production, like blogging. Blogging is a popular way to demonstrate your expertise in a topic, get credit for it, plus amp up your cash flow and income generated.
Start with platforms for writing, such as Medium and Quora. These platforms "hire" writers who know what they're talking about to drive traffic to their sites. Medium manages a writer's partner program that allows writers to monetize their articles and be compensated based on the number of views each piece they write receives. Quora just launched a partner program that also rewards writers. If a writer creates a continuous stream of material for these types of websites, then this is a great passive income strategy.
Online Course Creation
Passive income ideas require little or no upfront investment, which makes for a fairly simple business model. Creating a digital course is a great way to access passive income if you have a lot of knowledge on a certain subject. Using websites like Coursera, Udemy, and Udacity, people can create custom courses using a variety of mediums such as audio recordings, videos, and write-ups. There is a lot of potential with online courses as a passive income idea.
Online Tutorials
As long as you have the necessary experience, you can start tutoring and teaching a subject you're passionate about. Turn your hobby into a passive income stream by teaching others what you already know. Services like Skooli, Chegg, and TutorMe can be used to instruct prospective students who are interested in learning more about a certain course and allow you to schedule one-on-one tutoring sessions in your leisure time. Online platforms like Chegg also allow you to submit solutions to specific problems that students may be having trouble figuring out on their own, so it's a fulfilling career to consider and a great way to earn passive income.
Podcast Production
Podcasts are one of the more popular ways to consume material. They are simple audio snippets that people listen to regardless of what they're doing. Essentially, it's a contemporary, on-the-go radio service that promotes educational, intellectual, and occasionally even humorous discussions for the purpose of improving the listener's experience.
Content providers have been making use of this aural medium by reaching out to people through podcasts that focus on certain themes or issues, usually something they are interested in, have research on and know a lot about. They then monetize the podcast by either getting direct crowdfunding from their audience or by partnering with a brand. Anchor is an example of a podcast hosting platform that connects you with a brand sponsor so you can create social media ads and use them as commercial breaks throughout your podcast episodes.
Other sites that broadcast podcasts include Castbox, Spotify, and Buzzsprout, all of which are earning money opportunities through affiliate marketing, recording advertisements, selling products, or crowdsourcing. Converting your podcasts into visual videos, which can be shared on many a social media platform, such as Instagram, Facebook, or a YouTube channel, is a fantastic method to improve views, attract as many audiences as possible, and generate another stream of passive income.
Making Video Classes
Today, several YouTubers specialize in producing material that adheres to a specific topic or subject that their viewers (in this case, subscribers) are accustomed to viewing. If you have a camera and some notes for what you're going to say, you can connect with an audience that wants to watch your videos and hear what you have to say. This is a wonderful method to make money and generate income streams because videos generally earn money based on the number of views they receive. If your videos reach a large number of people, you'll be sure to make passive income. YouTube videos generate revenue through incentives such as paid ads and sponsorships.
Setting up a Store
Even if you are undecided about what your area of expertise is, there are ways to make passive income . Drop-shipping is one such example. You can sell other people's or companies' products using an online platform like Amazon or Shopify, without even owning the product itself.
Selling First-Hand Skills
The most challenging aspect of being a freelancer is waiting for the ideal chance to present itself. However, with websites like Upwork, you can create banner ads that showcase your abilities and specify the services you provide to attract more customers.
As a freelancer, the approach of advertising your abilities allows you to lay the groundwork for passive income.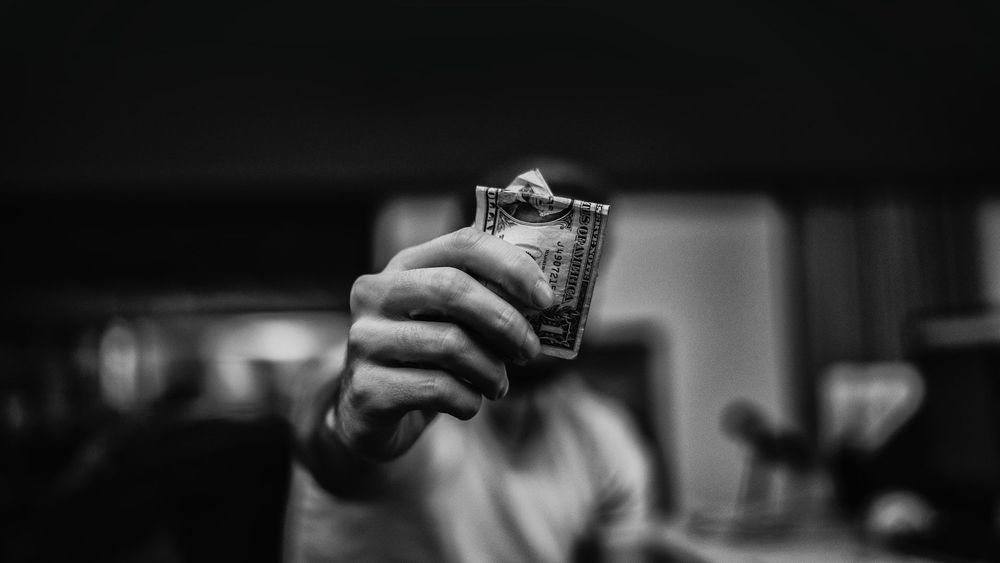 Keep a Record of Your Subscriptions
Maintaining email lists is a great way to connectwith your audience. These lists consist of email addresses you collect so you can deliver a constant stream of material - whether it be monthly, weekly, or on a daily basis. With the help of apps like Substack, you can create a customized subscriber list. You'll be able to send information to the individuals on your list in a newsletter-like format. Substack also allows you to set up a subscription plan that allows your members to pay a monthly fee in exchange for exclusive access to your material, which leads me to Patreon. Although Patreon is well-known for supporting various causes, it may also be a fantastic method to monetize your abilities by giving paying subscribers, or in this instance, patrons, access to material that you only share with them. This platform has been utilized by a lot of freelancers, artists, and creators as a way for them to directly enhance their work.
Create time for marketing
Examine how you market your services and see what has the potential of bringing passive income and what doesn't. What additional avenues or approaches exist? Set aside some time to create a new marketing strategy and materials. Create a basic mail broadcast and then personalize it for certain target groups, such as family and friends who can forward it to others, new clients, former clients, and yes, even regular clients who may only utilize a portion of your services but love everything you have to offer.
Spend this time marketing yourself and what you do in whatever manner you can, as long as it's legal and good. It's easy to give up on attempting anything new, either because you've become accustomed to it or because you're suffering and persuaded that nothing you do will help. But don't give up! Put your thinking cap on and consider how you might use these suggestions to boost your freelancing revenue. We live in a time when we can create content with the touch of a button. Freelancers value the freedom that comes with being able to pick which tasks are right for them. It will help produce a stream of passive income if we are fortunate enough to have access to the internet and the appropriate gadget to allow us to construct our content into a specific platform.
Save for your financial future
Just remember that when you start generating more income, you should consider putting some of that money aside in savings accounts or rainy day funds since you never know when you will need to use that future income. One major part of being a freelancer is financial responsibility - making the right financial decisions and setting up financial goals for yourself.
Save time on admin work
As you can see, as a freelancer, there are a number of ways to earn passive income. And, as a freelancer, you need to keep track of what is happening in your business. Every entrepreneur, whether someone running small businesses or a freelancer, needs to be able to manage projects, tasks, and communication easily.
Indy helps freelancers level up their career with an all-in-one platform where you can generate invoices and save time that you should invest elsewhere, like creating passive income streams.