Most people would love to work for themselves. After all, what's not to love about being your own boss. Where many people get hung up is the lack of employer perks, the major one being health insurance. Health insurance premiums can be incredibly expensive and navigating the world of finding your own plan is daunting.
As I transition to full-time indie work myself, this is something I am facing head-on. I spoke with several other freelancers to hear their health insurance stories and why they chose the option they did. You can learn from their experiences to make the best choice for you and your family. Always remember to do your own due diligence before making any health-related decisions.
How much is self-employed health insurance?
The topic of health insurance rates relies on a variety of factors. There are several ways to obtain affordable health insurance, but the coverage options depend on where you live, your income level, and the size of your deductible. People freelancing in smaller states are likely to pay less for their health insurance, which is one of the many benefits of freelancing. You can live anywhere!
When looking at plans, weigh your options based on your current health and money status.
If you're in good health and want to save some money, you can look at plans with a low monthly premium. You'll save money by going this route, but if you do run into health problems, you'll need to pay more out of pocket before the insurance kicks in.
Otherwise, if health is a priority, you'll need a plan that has higher premiums and lower deductibles.
Either way, you'll be happy to know that there are a surprising amount of options out there for people looking to dip their toes in the freelancing world.
Private Health Insurance
Whitney Eakin worked full-time as a traveling physical therapist for several years before pivoting to freelance work. She now runs her website Travel Therapy Mentor and takes only the occasional travel contract or PRN work. The website, which started as a side hustle, is now bringing in a steady income. Between her savings and her freelance work, she has saved enough to semi-retire.
All this means Eakin had to find her own health insurance. One of the most important factors for her was having nationwide coverage. She travels extensively and will often spend months at a time outside her home state. Because of this, she didn't want to have to worry about accessing healthcare along the way. That's why Eakin opted for private health insurance.
Advantages of private health insurance coverage
It may seem like a bad thing that you'll need to find your own health insurance, but this opens up a whole lot of options for you to find the perfect health coverage that fits your medical needs.
Private coverage comes with more choices than public plans like Medicare, so you can take on the elements you actually need and omit the parts of a plan you don't.
Wait Times: With private coverage, you can look forward to shorter wait times. There are few people I know who enjoy waiting for something, especially when it comes to medical needs. One of the biggest benefits of private health insurance is that the wait times to receive treatment are much shorter than in the public health system. This includes everything from receiving medications to undergoing surgeries.
Privacy: In hospitals, you have the option to be treated in a private room rather than getting placed with other people in various conditions.
Choice of Doctor: You can choose your own doctor or surgeon to carry out treatments in a private medical setting. By having more choices, you can find a personal doctor who better understands your medical needs. In the public system, your doctor will be whoever is on duty at the time of your stay.
Individualized: Yet another benefit of private health insurance is that you have a greater sense of individualized attention. You won't feel like you're part of the masses needing help that day. Every individual in the world has a unique set of medical needs, and on private insurance, you'll feel more like your needs are being catered to.
Nicer Facilities: One other benefit you can find by springing for a private healthcare option is that the facilities are more sophisticated. Public facilities tend to be overcrowded since more people are on the plan, so you'll have to contend with every other person who needs the same attention as you that day. Because of the level of people needing to be served, public facilities also have a slight reputation that they provide a lower level of care for patients.
You can purchase private health insurance through some companies directly or through a private insurance broker. Private health insurance works just like most employer-sponsored plans. The primary difference is that you're your own employer now.
Working for yourself means you can pick the perfect plan to meet your needs. You can select a private health insurance plan based on various criteria such as deductibles, out-of-pocket max, coinsurance, monthly insurance premiums, and more.
Since private insurance doesn't offer any subsidies, it is typically the most expensive way to secure coverage. But although the cost is higher, many will say that the benefits can be worth it.
The best way to compare multiple plans at once is through eHealth Insurance. You can also work with a private health insurance broker directly for a more personalized experience.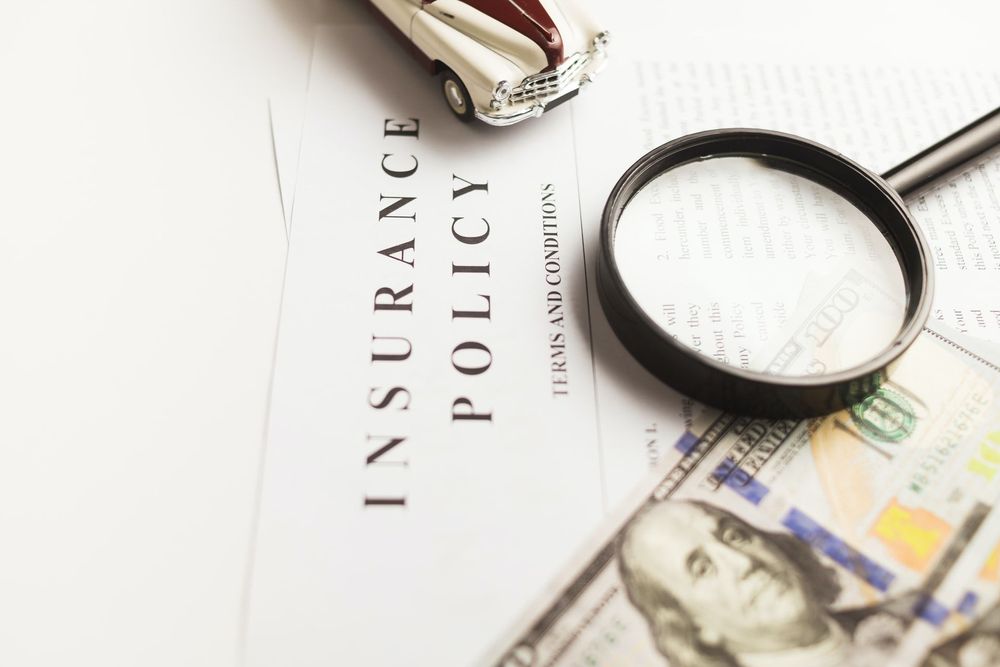 Affordable Care Act Marketplace Health Insurance
Jared Casazza is young, fit, healthy, and unmarried with no kids. All these factors mean he rarely uses his health insurance. Even so, he didn't want to go without just in case disaster struck. Freelancers sometimes consider forgoing insurance because of the costs, but we are all just one accident away from financial ruin if we go that route.
That's why Casazza got his coverage from the health insurance marketplace. He is semi-retired, works freelance on his website Fifth Wheel Physical Therapist, and is co-owner of Travel Therapy Mentor. The fact that he works only part-time and keeps his expenses low means he meets the income requirements for government subsidies.
Compared to private health insurance, Casazza pays much lower premiums using a marketplace plan. In 2020, the average subsidy amount for a marketplace insurance plan was $492/month, while the average plan cost was $576 a month.
These subsidies mean that if you are a lower-income freelancer, you could see a significant financial benefit. Another lesser-known financial benefit of any health insurance plan, including some available on the marketplace, is a health savings account (HSA).
Casazza opted for a high-deductible plan for this very reason. He can use his HSA to pay for medical expenses. In addition, it also doubles as a way to save additional money for retirement using pre-tax dollars which then grow tax-free. Best of all, HSA money is not taxed on withdrawal for qualified expenses or after age 65.
In many instances, a marketplace is a great option for freelancers obtaining self-employed health insurance. With the Affordable Care Act, you no longer have to worry about being turned down for health insurance. The healthcare marketplace is a great way to choose from a variety of plans and compare which options are best for you.
Health Care Sharing Ministries
Matt Crossman didn't plan to be a freelancer. However, when he lost his staff writing position and was thrust into the indie world, he had no choice but to figure it out. While he originally had traditional health insurance for his family of four, the costs kept going up and up and up.
That's why about 5 years ago he made the change to a health care sharing ministry. Health care sharing ministries aren't the right fit for everyone. You must meet certain criteria in order to qualify. For example, most other health share ministries are Christian organizations and require members to sign agreements stating their shared beliefs. They also require members to meet certain health requirements. Crossman decided the health share, Medi-Share, was the right choice for his family.
The Benefit of Healthcare Sharing Ministries
Faith-based healthcare-sharing works as a healthcare money pool. You pay a moderate monthly premium and whoever needs to pull out money to cover medical costs can do so. By sharing costs, you can save money with this low-cost alternative to health insurance.
There are several health care sharing ministries out there. At first glance, they seem to work similarly to traditional health insurance. Everyone in the group pays premiums each month and must meet their deductible before costs are reimbursable.
The major difference between health care sharing ministries and health insurance is the legal requirement to pay. Health insurance companies are legally bound to pay for costs according to the plan. Health care sharing ministries have no such obligations. In fact, there have been more than a few horror stories of health care sharing ministries not paying bills.
There are certainly many satisfied users, including Crossman, though. He said he is eligible for free telehealth visits and discounts when receiving care from in-network providers. While Crossman hasn't had to use his benefits to pay for anything major, full-time bloggers Kelan and Brittney Kline of the Savyy Couple have. They recently shared with their subscribers that they have had nearly $25,000 in medical bills covered by their health care sharing ministry plan.
Health care sharing ministries can make a lot of sense for freelancers, though the drawbacks can be significant. If it comes down to going without any insurance or opting for a lower-cost plan, please do yourself the favor of having some protection. Medical bills can add up quickly.
Other great options for self employed individuals
Professional Unions
Many professions have their own associations you can join to pick up health insurance. Fortunately, freelancing has a union that can cover you. Aptly named, the Freelancers Union, provides hand-picked insurance plans for freelancers.
This union offers affordable health insurance to self-employed workers in many states. Although, you'll want to check if you're living in a supported state before diving too deep into the different plans they offer.
By joining a group or union, you can protect yourself from having to pay steep premiums. The Freelancers Union is an easy way to view a host of health plans that could be just the coverage you need for your freelancing business.
By joining the Freelancers Union, you can also take part in the freelancers hub which provides a list of events where you can network with other freelancers or teach workshops.
There are other unions you can seek out, but some associations require you to pay fees to join, so be sure to factor in these fees when weighing health insurance costs.
Spousal Plans
If you're married, a spousal plan will most likely be the first option you want to check in on. Spousal plans are a great way to transition into your new business as smoothly as possible, especially if you don't care about the private health insurance benefits.
If your spouse or domestic partner has health coverage through their employers, you can check to see if you're able to join their plan. It's a great money-saving option while also retaining great health coverage.
In many cases, you can be added to your spouse's plan for free, but in other cases, you may need to pay part of the premium to be added in. You can discover how this setup will look for you by contacting your spouse's company to find out more about their policies.
A spousal plan protects you if you're married as well as if you share a house with your domestic partner. However, you'll need to read if you're eligible for a domestic partner insurance plan.
Before you assume a spousal plan will be best for you, it's still recommended that you explore all of your options. Depending on whether you're forced to pay part of a premium, that cost could actually be higher than self-insuring with other health insurance plans.
COBRA Coverage Options
The Consolidated Omnibus Budget Reconciliation Act, or COBRA for short, ruled back in 1986 that a person must be covered for a period of time after they leave a company that provided healthcare.
If you're just now deciding to make the jump to being a freelancer, you should definitely take a look at what COBRA coverage can do for you. Most likely, you're currently working as a full-time employee, which means that COBRA can keep you protected as you begin looking for your next plan.
As long as you're eligible, COBRA will let you continue your current health coverage for the next 18-36 months. This can be a lifesaver, giving you ample time to research how you'll tackle the move to a new health insurance plan. By having COBRA, you'll have a nice medical net to keep you covered during the beginning months of launching your business.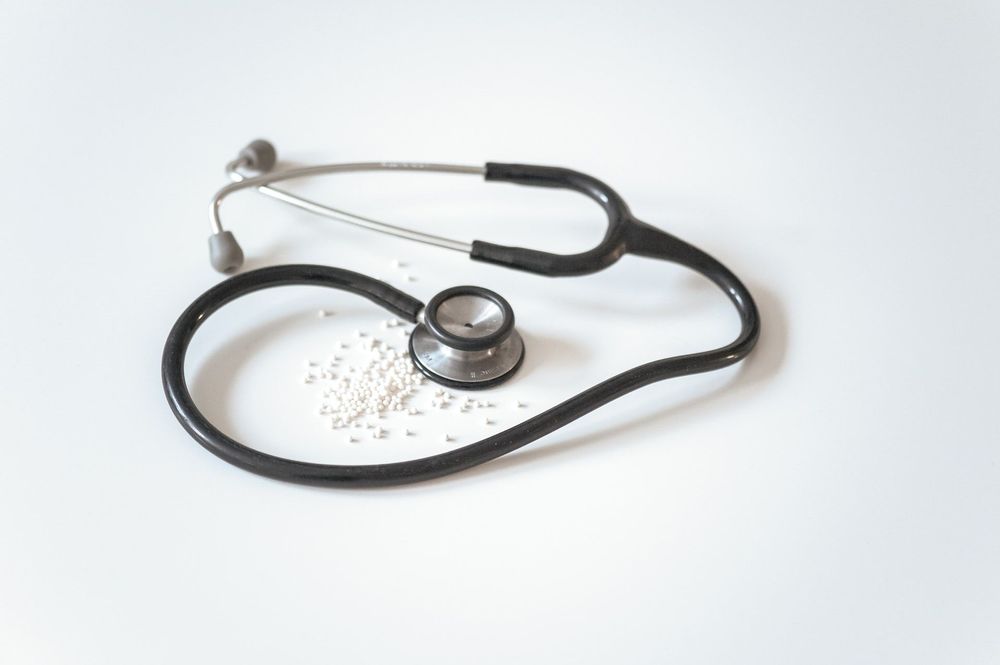 Medicaid
Are you eligible for Medicaid? In order to be eligible for Medicaid, your earnings need to be below a certain income level. As with every insurance plan, income levels will vary depending on where you live.
If you are eligible for Medicaid, it's a helpful plan to keep you covered as you grow your freelance business!
Temporary health insurance coverage
The final option you have for freelance health insurance is to take on a temporary health plan. While this won't be a permanent solution, this is a great option if you still aren't sure which plan will be right for you, or if you missed the open enrollment period.
By picking up a temporary plan, you'll be covered until you decide on a more permanent plan. This can be helpful in buying you a bit more time so you can feel more confident about which health plan will be the right choice for you.
A short-term plan will give you the basics for medical emergencies, but won't provide much more than that in terms of everyday medical care. Still, if you're in a bind, a temporary health plan is better than no plan.
How can you lower the cost of health insurance?
The nice thing about being a freelancer is that there are a lot of items you can deduct. You'd be surprised with all of the ways you can lower taxes and even health insurance plans!
Write-Offs
Self-employed workers might be able to reduce premiums paid for medical, dental, and long-term care coverage.
So if you're shocked by the prices of private health plans, you'll be happy to know about this option. To learn more about deducting self-employed health insurance, you can check with the IRS.
And if you're in good health, you'll also be happy to hear about high deductible health plans (HDHP).
High Deductible Health Plans
An HDHP has lower monthly premiums and a higher deductible, so if you don't anticipate any health concerns in the near future, this is a plan you should strongly consider. If you play your cards right by staying healthy, you can pay shockingly low premiums for these self-employed health insurance plans.
However, keep a close eye on what the out-of-pocket maximum cost is, just in case the worst-case scenario happens. You don't want to be stuck paying for a maximum that you can't afford. These plans should only be considered if you're health is strong and you don't anticipate any reasons for why it won't continue to be in the coming year.
Health Savings Account
Any of the money you're able to save from a high deductible health plan can be stored away in a health savings account (HSA). An HSA is tax-sheltered and benefits from three tax breaks. You can look for health plans that come with an HSA feature.
The money stored away in your HSA will help lower your taxable income, so depending on the amount of money you put away you can pay fewer taxes.
Small Business Health Options Program
If you grow your freelancing into a small business you can even get healthcare through your own company. That might sound like a big goal to reach, but depending on your state, you can legally register as a business with as few as two employees.
Rules will vary across states since insurance is regulated at the state level, but check your local government to see if the Small Business Health Options Program is a viable option for you.
The more time you spend comparing different plans, you'll be sure to find the perfect insurance for you.
International Health Insurance
While some of the above options are only available to people living in the US, if you live internationally and need a new health insurance plan you can check with your government to find similar alternatives that will be a great fit for all of your medical needs.
Why Paying for Your Own Health Insurance Doesn't Have to Be a Bad Thing
For many would-be freelancers, health insurance is the only thing stopping them from complete freedom. Although no one likes to pay for health insurance, chances are you're probably already paying a chunk of change for it at your full-time job.
The fantastic thing about being an independent contractor is that you get to decide how to spend your money. With employers, you're locked into specific plans with rates you have no control over. Being a freelancer doesn't just give you control of your job; it gives you control over your health as well. That means you can choose the plan that is right for you and your family.
If you're looking to dive into the world of freelancing, you can sign up with Indy for free to easily manage everything you need to launch your freelance business!