In today's digital age, it's important to stay ahead of the curve as a business owner. With so many different things competing for your attention—not to mention the countless distractions that come with being online all day—it can be challenging to stay on top of everything.
If you find yourself feeling overworked, stressed out, and unable to keep up with everything that needs to get done within your business, a virtual assistant (also an executive assistant or a personal assistant) might be able to help.
So if you feel like your business could use some support, keep reading to discover if hiring a virtual assistant is right for you.
That's why hiring a virtual assistant is among the first ways successful small businesses grow. You can hire freelance virtual assistants for as many hours as needed without adding office space or other costs like a salary, benefits, and additional tax.
Virtual assistant jobs require a specific set of virtual assistant skills. Hiring virtual assistants as full-time employees could be an option if your company is larger and has bigger revenue. However, a median virtual assistant salary is around $30,000 a year, depending on which type of services you need.
So before we jump right into it, you need to ask yourself these two questions:
Why should I hire a virtual assistant?
How do I know if this is the right step for my business?
Let's start by digging into what virtual assistants do and how you can tell if hiring a VA should be on your to-do list.
Who are virtual assistants?
A virtual assistant is a third-party individual who offers assistance and advice on various business tasks from a remote location. They are pros who can take on small tasks and projects for you.
They'll do things like answering phone calls, scheduling appointments, making travel arrangements, managing your email and social media accounts, and general administrative work.
If you're feeling stressed out from work or just want to focus on the most important tasks, hiring virtual assistants could be a great idea. A virtual assistant can ease stress by taking care of lesser tasks—and ‌help you accomplish even more. It'll give you more time to focus on your business strategy, marketing plan, and sales efforts.
Types of virtual assistants
A virtual assistant can perform administrative tasks without being a full-time employee. Their job description is to provide administrative support by scheduling meetings, making travel arrangements, or any other virtual assistant services you may need.
There are various kinds of virtual assistants, so it's critical to understand which one is most suited to the jobs you intend to outsource.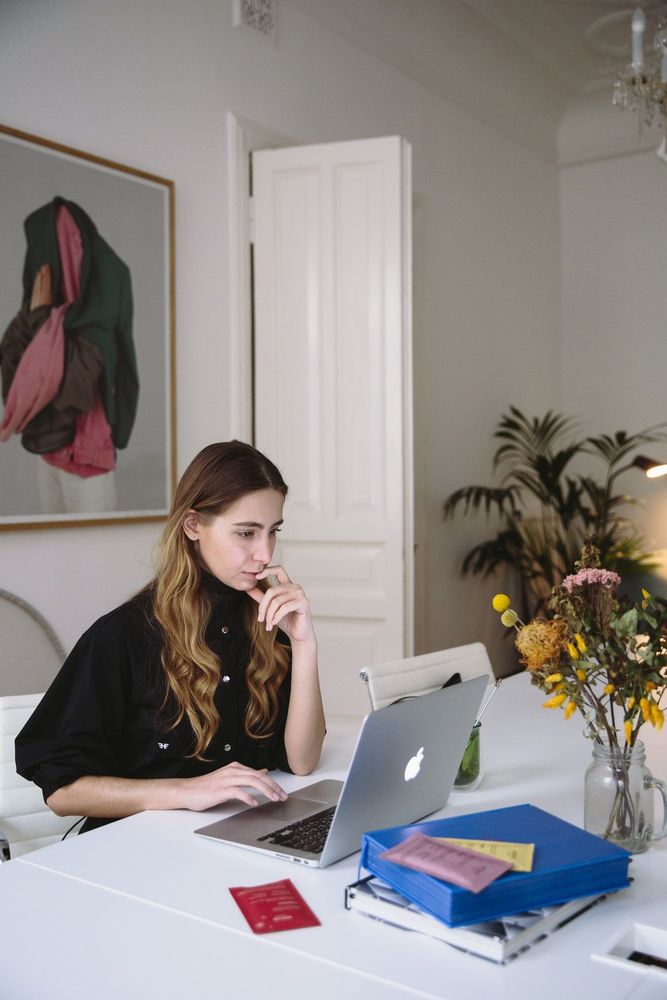 The general virtual assistant
General virtual assistants are the most typical sort of virtual assistants (aka a General VA). A General VA is someone who can handle the day-to-day duties and processes that are critical to running your organization, but are not focused on increasing its value.
General VAs prefer to do activities that are repetitive and technological, such as maintaining your email or travel itinerary, arranging appointments, data input, internet research, social media engagement, and so on.
They often require nothing more than a high-speed internet connection and a laptop.
The specialized virtual assistant
Specialized virtual assistants are more suited to monitoring a specific process in your organization than general virtual assistants. They have specialized knowledge and experience in one particular area. These VAs are more costly than general VAs since they are pre-trained and hence demand less of your time and effort.
Services like customer support, bookkeeping, video editing, and project management are better suited for a specialized virtual assistant.
Tasks outsourced vs. the outcomes
It's ideal to hire a general VA to do a specific task or process, and you should instruct them on how to accomplish that work or process correctly.
It's best to hire a specialized virtual assistant when you need particular outcomes. You employ a specialized VA because they are better than you at certain activities and procedures that they handle. It's ideal to tell them what to do rather than how to accomplish something because you're relying on their experience and skill.
What do virtual assistants do?
Virtual assistants are exactly who their title suggests: assistants who help small business owners, freelancers, and anyone else, for that matter, with their general needs.
They could be administrative assistants or perhaps receptionists who work remotely.
Manage appointments
One of the major tasks of a virtual assistant is to take on the daily tasks and offer calendar management. These include:
scheduling and confirming meetings
making travel plans
responding to and making phone calls
These recurring tasks often interrupt most business owners in the middle of other tasks, tanking their productivity. Virtual assistants' organizational skills can offer business support through effective time management.
Develop businesses
Setting and maintaining a business structure often involves time-consuming tasks like researching new opportunities and looking into competitors. It's hard to find time for those minor operations on top of running a business.
But an administrative assistant can take care of those specific tasks. They can even reach out to new prospects using well-crafted templates or protocols, helping you grow your business without adding time to your schedule.
Take on customer service
Keeping customers happy takes ongoing communication and attentiveness. Virtual assistants can field all calls, emails, social media messages, or other messages that come in from customers, providing effective service.
Many businesses give virtual assistants proactive tasks for customer service too. For instance, have them conduct customer experience surveys and prepare beneficial reports you can act on.
Manage emails
Online businesses need to be careful to always be on top of their inboxes to prevent email flooding. Between customers, vendors, internal employees, prospects, and more, there are always new messages that need attention. That's why a virtual assistant is the perfect person for email management.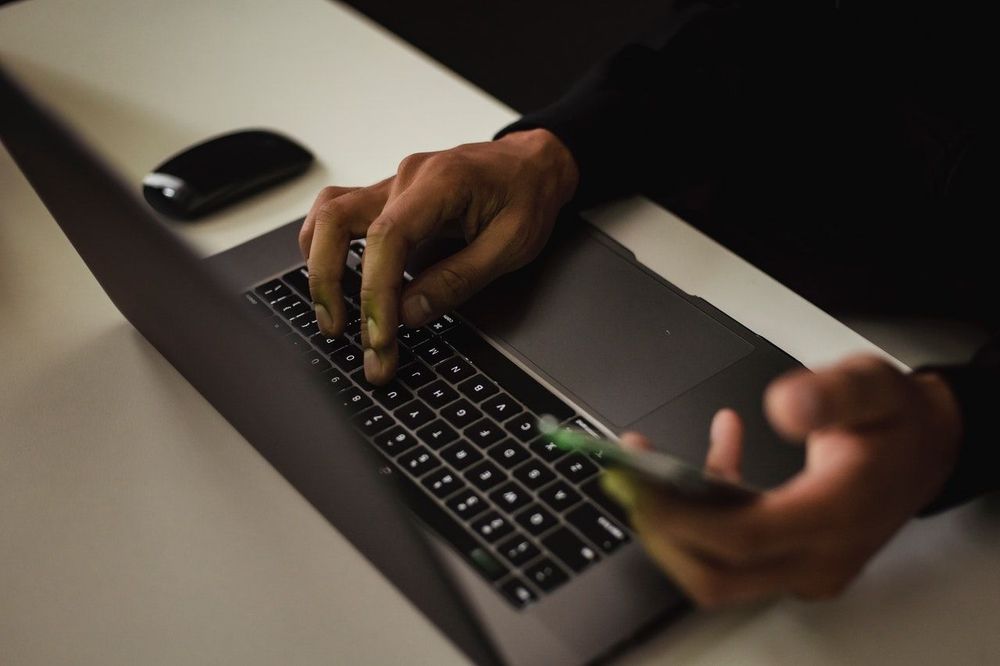 Conduct basic marketing projects
Digital marketing is an ongoing technique that can skyrocket any business's growth if it's managed well.
Virtual assistants can monitor ad performance, research ad opportunities, and prepare reports about marketing results. Most virtual assistants will also conduct cold emailing, which is a form of online marketing where you send out an email to new businesses, presenting your firm, in hopes of collaboration in the future.
Social media management
Social media is a tremendous way to get new clients. However, you need to post often, and on different platforms, to be visible. You should also remember to monitor and respond to comments and direct messages while also interacting with other brands and followers' posts.
Writing content
Copywriting is a big part of the online world. But, it is a specific skill set, and you need to hire virtual assistants who have had previous experience with it. While some writers even have experience in web design, you need someone with knowledge in:
Content writing
Content creation
Content management
With someone responsible for the content, you will not have to spend any more of your free time trying to think of new blog posts, or the next article to put up.
Data entry
Data entry can be tedious. You could be stuck with transferring CRM data, transcribing hand-written notes to digital notes, updating databases, or other tasks.
Virtual assistants will take over those jobs, making room in your schedule for more profit-driving work.
Manage invoice and payment
Managing invoices and payments may be crucial for any business, but it can feel like a chore too. On top of other administrative tasks, virtual assistants can manage your invoicing needs. They can prepare invoices, process payments, record payments, and audit these records for errors.
Manage office supplies
Any business needs supplies, but shopping around for deals and options takes time. Why not pass off that time to a virtual assistant? From office supplies and software subscriptions to materials for developing your products, virtual assistants can tackle it all.
Of course, be sure to discuss budgets and have a purchase approval process in place to avoid mistakes or unexpected expenses.
Why hiring a virtual assistant is a good idea
There are many benefits to hiring a virtual assistant that can‌ help your business. If you take the time to do research and find someone reliable, you'll be able to focus more on the bigger picture of running your company. A VA can also offer a fresh perspective and point out tasks or areas that may need improvement that you might have missed.
One of the best reasons you should hire a virtual assistant is because they're able to work as an independent contractor remotely, instead of being in the physical office. This setup offers a lot of flexibility for everyone involved.
Make the most of your time
Getting a virtual assistant to do your day-to-day activities may seem obvious, but it's worth repeating: you'll have more time to focus on the things that are most important to your business when someone else handles those tasks for you. Business executives sometimes become mired down in tasks that aren't genuinely beneficial to their companies.
Effective outsourcing can help you free up some time in your schedule.
The low-cost alternative to a personal assistant
A personal assistant's benefits are well-known and have been ingrained in the industry's roots. Full-time personnel‌ might be pricey.
Instead of paying a yearly wage, you might pay a monthly fee to a virtual assistant if you hire a virtual assistant.
This reduces your long-term commitment and, thus, your chance of losing money.
Monthly and weekly reporting
Working with a virtual assistant often entails receiving weekly reports on the job they completed over the previous week.
You'll be able to see exactly how long each activity has taken, making it possible to better plan your workload and your budget in the future.
Even some virtual assistant service providers offer web portals that allow you to monitor the progress of your virtual assistant and check how much of the monthly package you have used.
Allows for more flexibility
Managing profitability and headcount is always a difficulty for firms that are expanding.
Businesses can outsource their administrative needs to virtual assistants and avoid the long-term commitment of recruiting full-time employees. In addition, they frequently operate on a contract basis, which eliminates the added expense of the hiring process.
Modify your package
Businesses rarely expand on a straight path. A virtual assistant can help you better deal with the ups and downs of your workload since you can change the size of your monthly package as needed.
Pay just for time spent working
When you employ a virtual assistant, you just pay for productive time. What does this imply, specifically?
If it takes your virtual assistant 45 minutes to write your next meeting notes, you will only be charged for those 45 minutes.
You won't need to pay for:
Costs of the hiring process
PAYE
Holidays/sickness
Downtime or coffee breaks
Get the best of the best
Virtual assistants are a terrific method to tap into the top talent.
Many of the greatest PAs have made the jump to becoming a VA because of the advantages it provides. As a result, there is a large pool of qualified virtual assistants available.
Finding the right VAs for your company is unimaginably easier if you hire remotely. You might find the perfect fit across the globe.
Access diverse skill sets
Virtual assistant companies have taken the virtual assistant model and made it better by adding teams to their delivery model.
When you employ a PA, you're restricted to the skillset they bring to the table. A virtual assistant offers a wide range of services, so check out our blog to learn more.
Learn how to delegate
The interesting thing is that many people don't know how to successfully employ a personal assistant and end up performing part of their own administrative duties.
Virtual assistants may help you delegate and show you how to handle a virtual assistant proactively. Because they help several businesses‌, they are well-versed in how to effectively assist you.
Learn their best practices
Virtual assistants have a ton of expertise and may work with a variety of clients at once. This provides them with a unique perspective on the best practices in the sector.
Admin and VA support must be handled accurately and effectively. If you hire the appropriate virtual assistant, you and your company will be on top of your administrative game!
Have a go-to support person
With a virtual assistant, you get the benefits of a personal assistant without the cost.
Your productivity will soar, and you'll get the most out of your working day. In both large corporations and small businesses, virtual assistants may be a great asset.
Maintain a healthy work-life balance
You'll reap the benefits of having a virtual assistant in both your professional and personal life if you use them to their maximum potential.
Most people will also engage their virtual assistant for personal errands, which is beneficial to you in the long run.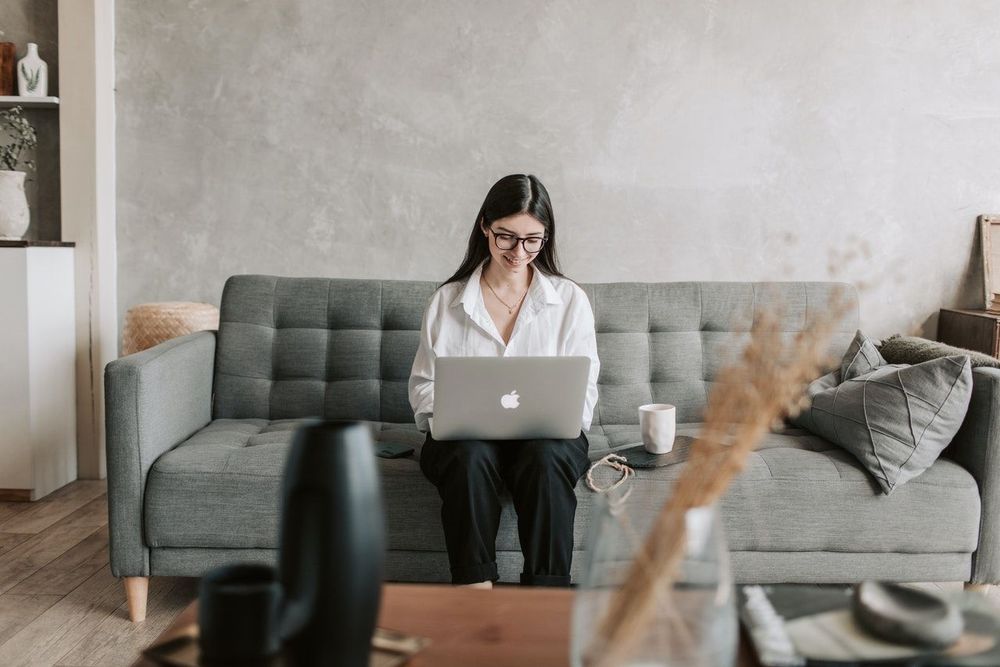 Expand your business
The purpose of a virtual assistant is to help you build your business. You may use them whenever you want because of their adaptability and scalability. As a result, they're an excellent asset for helping your company expand.
Before employing a virtual assistant, have a long-term strategy for how you want to use them so that they can support your company's growth as best they can.
What makes a good virtual assistant?
A virtual assistant's work is based on taking the stress out of daily tasks.
Typically, personal assistants will be given a daily, weekly, and monthly to-do list.
A good virtual assistant will take care of your virtual administration and follow what you need them to do.
An ideal virtual assistant is an independent worker with strategic thinking who will take it upon themselves to recognize the needs of their employer.
The best virtual assistants require little to no virtual assistant training, so you needn't worry about the administrative support a virtual assistant can offer.
2 steps to finding the right VA for your business
It's important to take some time to carefully consider which VA is the right fit for your business.
Define what you need help with
Before finding a virtual assistant, it's important to identify what you need help with within your business. Are you looking for someone who can handle social media marketing, research, and data entry? Or simply forward your emails? Think about any tasks that are currently taking up too much of your time or energy and flag them as items to delegate.
Consider experience level and personality
The next step is deciding on whether you want a more experienced VA or an entry-level one. The type of work assigned will determine which kind of assistant is most appropriate for the job.
For example, if you are looking for someone who can manage social media campaigns, it might be best to hire a more experienced person who has handled similar projects before and thrived in this field because they will understand the nuances of social media marketing better than an entry-level assistant might.
Suppose you're looking for general administrative support, such as bookkeeping and data entry. In that case, an entry-level assistant may be more appropriate because they usually receive lower pay but have less experience in these tasks that require tedious attention to detail. You should also consider personality when hiring a VA; it's important that the two of you work well together, so the VA knows exactly how to best help you out with your needs.
Reasons to hold off on hiring a VA right now
As with any change, it's important to take the time to think about whether a VA is a good fit for your business. Weigh the pros and cons before you decide. One benefit of using a VA is that they are skilled at handling tasks you don't have time for and could be outsourced if necessary.
However, there are some tasks that require in-person contact and cannot be accomplished by someone who isn't there in person. If this is the case, ‌spend more time polishing your current workflow before hiring a virtual assistant.
Maybe holding off on hiring a VA right now is the best option, because transitioning to this new arrangement can be difficult. It will require breaking old habits and learning new ways of working, which means it will take some time to get used to the changes.
For example, if you work best at night but your new assistant works during the day, it might be tough to adjust at first. There will be some trial and error involved as you find what works best for both parties involved with communication styles, hours worked, and delegating tasks accordingly.
Conclusion
If you're feeling overwhelmed by your work and responsibilities, you might hire a virtual assistant. With remote working assistants, you won't have to worry about micromanaging their work or worry about whether they'll show up for the job.
They can take care of all of your menial tasks so that you can focus on the bigger picture. But before you hire one, there are a few things to consider. A virtual assistant is not for everyone, and it's possible that hiring one might not be the answer to your problems. If you're feeling like you need to hire one, though, these are the steps to take.