Everyone wants to see their project reach completion, but if you're in the industry, you are probably well aware things happen. Sometimes, the client changes their mind. Others, the freelancer does. And in some rare cases, a project is thwarted by natural disasters, the outbreak of hostilities, or other circumstances beyond the parties' control.
This is why all freelancer contracts should include a Force Majeure clause that considers such events and allows the client or professional to be excused from performing their contractual obligations. In this article, we will go through the definition of this clause, some examples of force majeure events, and how they can help you escape contractual liability should anything terrible happen. Plus, a super easy way to automatically add this clause to your contracts!
The Definition of a Force Majeure Clause
A Force Majeure clause covers acts, circumstances, and events that are outside the control of the parties involved in a contract and get in the way of their performing their duties. The intent of this type of clause is to make it very clear who is excused from liability should something like war or a natural disaster happen.
Typically, if a party is unable to perform their obligations due to "major force" events or is hindered in doing so, they will not be liable for the failure. Most contracts include a Force Majeure clause, also stating that should the event continue for some time, one or both contractual parties can bring the agreement to an end.
What a Force Majeure Clause Covers
A force majeure event has to be unforeseeable (cannot be predicted) and catastrophic (causing significant and sudden damage or suffering). These events cover both natural disasters and man-made calamities. For instance, some examples of events where parties cannot have reasonable control or there is a superior force acting include:
Events with natural causes, such as fire, floods, or storms.
Governmental or societal actions, such as civil unrest, war, invasion, labor strikes, or terrorist attacks.
Third parties becoming unable to fulfill their obligations. For example, a shipping company that fails to deliver goods to your supplier.
Infrastructure failures in energy, transportation, threats and premise evacuations, and other unforeseeable events that have to do with your business operations.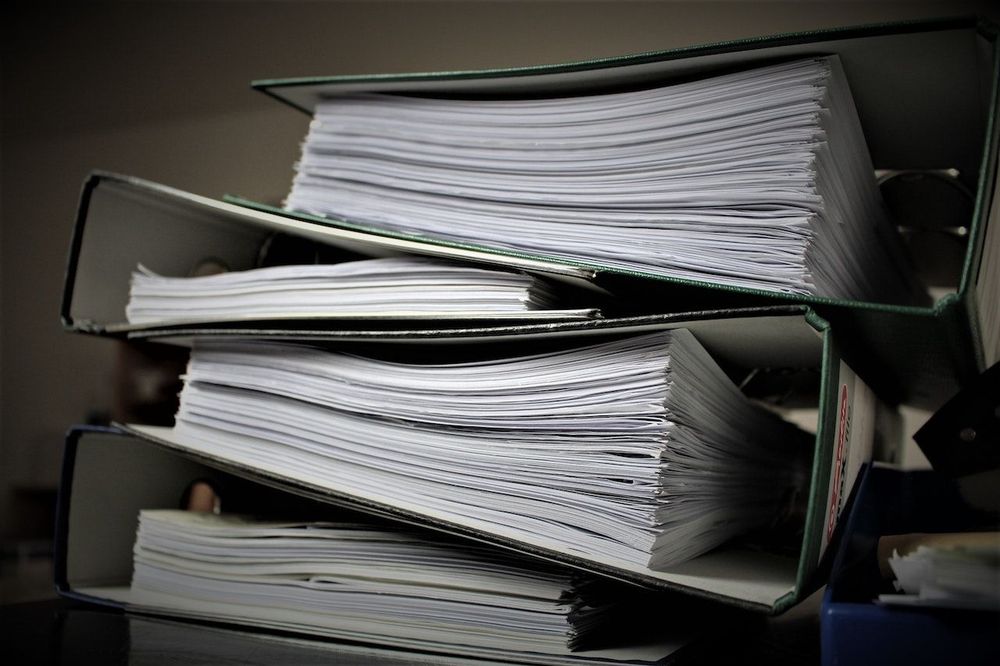 Generally, the clause will not apply to overall economic conditions. For example, if interest rates fluctuate or the stock market is volatile, these events cannot invoke Force Majeure.
Force Majeure Mitigation Measures
Most standard contracts will require the party that is most affected (or the one that invokes Force Majeure) to mitigate the effects of the event on their performance of the obligations.
For example, during the Covid-19 pandemic, one of the industries most affected by this extraordinary event was the construction sector. In order for construction companies to get contractual relief, they had to demonstrate that they had tried to mitigate the effects of the pandemic. The precise wording will change from contract to contract but will usually include things like "the obligation to use reasonable endeavors" to follow prescribed mitigation obligations.
Sometimes, however, there might be no provisions to take mitigation measures. As a freelancer, it's still a good idea to always make it clear that a force majeure event has been declared. You can do this using a letter like the one we'll include below.
Force Majeure Notice Period and Termination
A Force Majeure clause will typically give all parties involved a provision so they can terminate the contract. Generally, and as we mentioned above, this will be allowed to happen if:
The event considered force majeure continues beyond a specified period, or
A party is unable to remedy the events within a specified time period.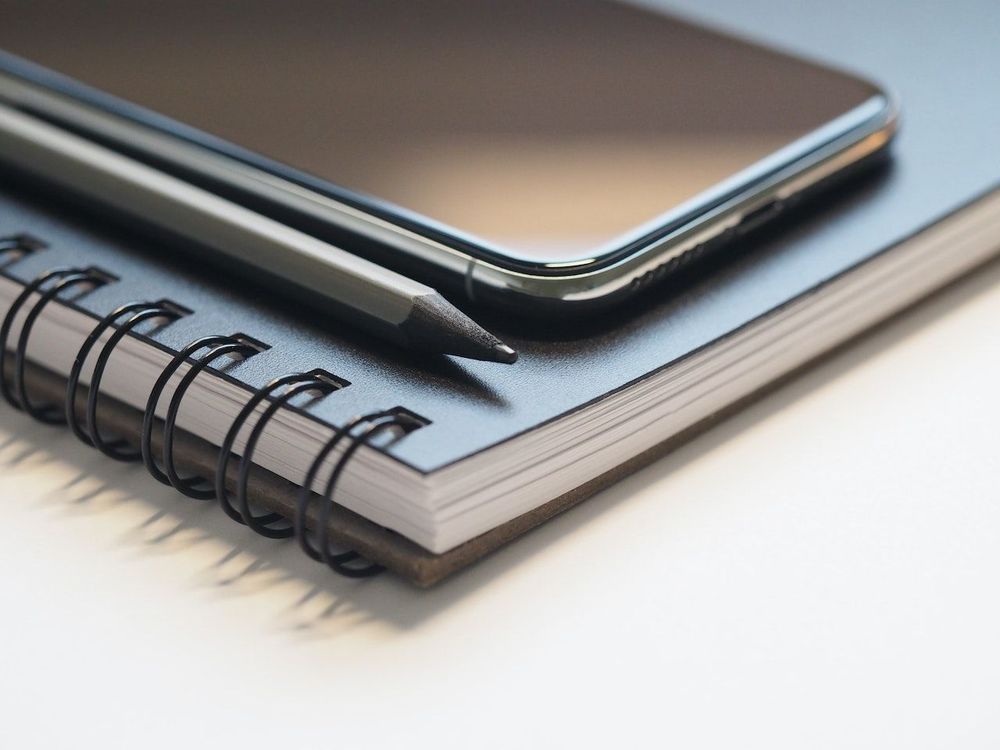 If you have a long-term contract, it can be a good idea to give both parties the ability to terminate it should there be a superior force in play. This is because, in most cases, it can be more commercially viable to terminate things rather than wait for an event to resolve.
Most contracts also require a party to give a notice period to the other. For example, the affected freelancer needs to notify the client that they cannot perform their obligations. By including a notice period directly on the clause, you can make communication easier and ensure nobody is left in the dark.
An Example of a Force Majeure Letter
If you need to send a Force Majeure notice letter, here is an example including some common elements. Of course, you should adapt this template to fit your business and project details, but this should give you an idea of what you must communicate.
Form of Force Majeure Notice
To [Party 1]
Address
I am writing to confirm the message conveyed in [email or call] on [date] to [the person you talked to explaining the circumstance].
On [date], [describe the event and how it has affected your ability to complete work. For example, your infrastructure or equipment has been damaged by a hurricane].
In accordance with [refer to the Force Majeure clause in your freelancer contract], I am hereby declaring the occurrence of a Force Majeure event, which excuses me from performing my [detail] obligations while the event continues.
At this time, I anticipate [your company or business operations] will remain closed for at least [duration]. I will provide regular updates regarding the situation [you can add how frequently this will be or if you'll use any other means of communicating progress].
Sincerely, [Party 2].
The Advantages of Protecting Yourself from an Unforeseeable Event
Force majeure events are unforeseeable and can prevent you from fulfilling your obligations. This is why it's essential to add a clause so you can allocate risk correctly. The main benefit of having a Force Majeure clause in your freelancer contract is that it will exclude you from being liable for things that are entirely outside your control. But there's another advantage.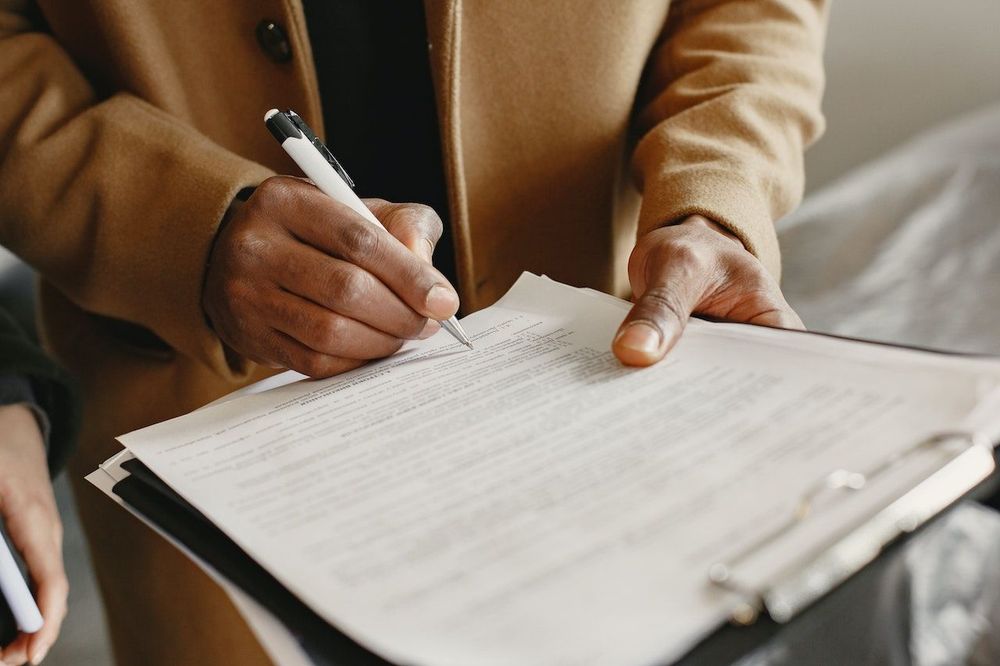 When you negotiate contractual obligations with another party, you will make it very clear where the risk lies. Contract signees don't always have the same bargaining power, but both can be affected by natural disasters, war, or a global pandemic. This is why negotiating the specific terms of your Force Majeure clause can help you reach a more balanced risk distribution and relieve your business from having to perform obligations when you cannot do so.
How to Add Force Majeure Clauses to Your Contracts
If your contract does not include a Force Majeure clause, you could be left at the mercy of common law doctrine should anything beyond your control happen. In most cases, this means you won't be excused from performing your duties—even if a natural disaster strikes! This is why it's essential to always include such a clause within your contract.
If you prefer to write things yourself, we'll show you a few examples you can add to your agreement. However, if you'd rather use a tool that already has all the templates you might need for your freelance contracts, feel free to skip this section and jump directly to the next one.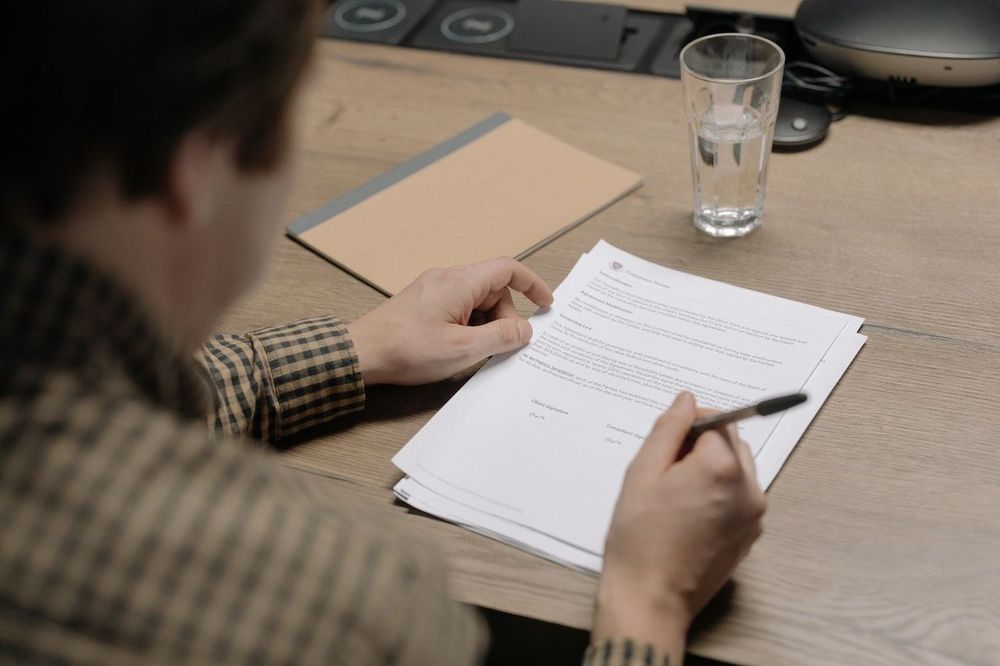 Force Majeure Contract Clause Examples
Here are some examples of Force Majeure clauses you can adapt and include in your own freelancing contracts.
"In no event shall the Trustee be responsible or liable for any failure or delay in the performance of its obligations hereunder arising out of or caused by, directly or indirectly, forces beyond its control, including, without limitation, strikes, work stoppages, accidents, acts of war or terrorism, civil or military disturbances, nuclear or natural catastrophes or acts of God, and interruptions, loss, or malfunctions of utilities, communications, or computer (software and hardware) services; it being understood that the Trustee shall use reasonable efforts which are consistent with accepted practices in the banking industry to resume performance as soon as practicable under the circumstances." Via Law Insider - Altera Corporation and US Bank National Association contract.
"If by reason of Force Majeure, either party hereto shall be rendered unable wholly or in part to carry out its obligations under this Agreement, then such party shall give notice and full particulars of Force Majeure in writing to the other party within a reasonable time after occurrence of the event or cause relied upon, and the obligation of the party giving such notice, so far as it is affected by such Force Majeure, shall be suspended during the continuance of the inability then claimed, except as hereinafter provided, but for no longer period, and such party shall endeavor to remove or overcome such inability with all reasonable dispatch." Via Law Insider - National Energy Solutions Inc contract.
"Notwithstanding anything to the contrary contained herein, the Rights Agent shall not be liable for any delays or failures in performance resulting from acts beyond its reasonable control including, without limitation, acts of God, terrorist acts, shortage of supply, breakdowns or malfunctions, interruptions or malfunction of computer facilities, or loss of data due to power failures or mechanical difficulties with information storage or retrieval systems, labor difficulties, war, or civil unrest." Via Law Insider - Citigroup and Computer Share contract.
Using a Contract Template
If you're looking for an easy way to create contracts, proposals, invoices, and a variety of documents, you should consider using a template that is specifically designed with freelancers in mind. You can do this easily with Indy!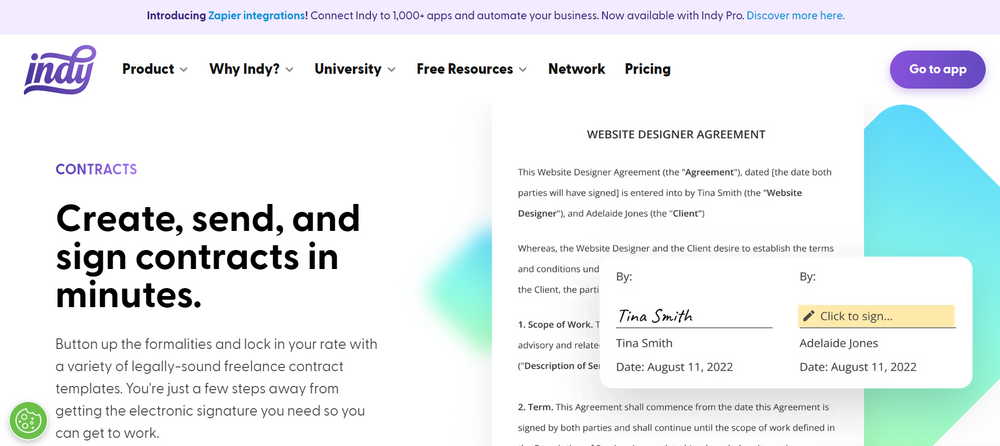 Indy is a complete solution for all your business needs. Using its nine powerful tools all available from the same place, you can save time and money and streamline all your freelancing needs.
Indy includes a contract creator with a variety of legally-sound freelance contract templates—and it includes a robust, pre-built Force Majeure clause! These contracts also support electronic signatures and can be customized to fit your brand. Plus, you can always keep track of their status and see if you need to contact your customers.
The way Indy contracts work is very straightforward. All you need to do is:
Choose a predefined template (Indy has an extensive library covering many industries and fields).
Add your project details.
Define your payment terms.
That's it! Easy for you and completely effortless for your customers.
Conclusion
As we've seen, a Force Majeure clause is a contract provision that can relieve all parties involved in a project from needing to perform their obligations when faced with circumstances beyond their control—such as when natural disasters strike, hostilities arise, or there are infrastructure or third-party failures.
To wrap up, you should always add a Force Majeure to your freelancer contract. We've covered a few examples if you want to do this yourself. However, if you're looking to streamline your processes and you want to have access to a broad selection of legally sound and attractive contract templates, you should consider using Indy. Check out the powerful contract feature, and see why legalese has never looked this good!