Many Americans now see freelancing as a viable and financially rewarding career path. Upwork reports that the percentage of Americans who work as independent contractors has remained stable over the last year at 34%.
There are an estimated 53.7 million persons who have worked as independent contractors at some point in the last year, an increase of 700,000.
Furthermore, the majority of freelancers who left regular employment now make more. In fact, 78% of these persons earn more within a year or less after beginning to freelance.
Freelancing is seen favorably not just by professionals but also by the business community and the general public. 82% of freelancers think that more options for freelancers are a good thing for the economy, and almost half of freelancers anticipate their income from freelancing to improve in the following year.
Freelancing as a profession has many advantages, but it's not always easy to tell when it's time to stop using job boards and start directly approaching potential customers. We'll talk about the circumstances that can lead you to stop using online job boards and the advantages of going it alone as a freelancer. You can take charge of your freelancing success by learning these criteria and then making educated choices regarding your career path.
Now, let's get into this together.
The benefits of working on your own as a freelancer
There are several advantages to working as a freelancer on your own. You have better control over your workload and schedule, the chance to negotiate higher fees, and the ability to build personal connections with customers. In this part, we will look at the benefits of working for yourself and how they may help you build a successful and long-term freelancing career.
Greater control over workload and schedule
Freelancing allows you to set your own hours and manage your own workload, which is a huge perk for many people. As a result, you are not restricted to a certain schedule or physical location and, instead, have the freedom to pick and choose the projects and times that you work on them.
For instance, if you're a writer with a client deadline, you may set your priorities and organize your time appropriately. It's also possible to tailor your schedule to your own preferences, such as late hours if you're a night owl graphic designer. Instead of being confined to the chances posted on job board websites, someone who has control over their workload and schedule may take on tasks that correspond with their personal and professional objectives.
Higher potential income through rate negotiation
Another perk of being your own boss as a freelancer is that you may set your own rates and see what consumers are willing to pay. When you aren't limited by the prices listed on job board websites, you may set your own fees in accordance with your experience and skills.
For instance, if you are a web developer with strong coding skills, you may be able to charge more prices than your less experienced counterparts. You may earn more money as a freelancer and lay the groundwork for a long-term career by asking for and accepting higher rates for your services.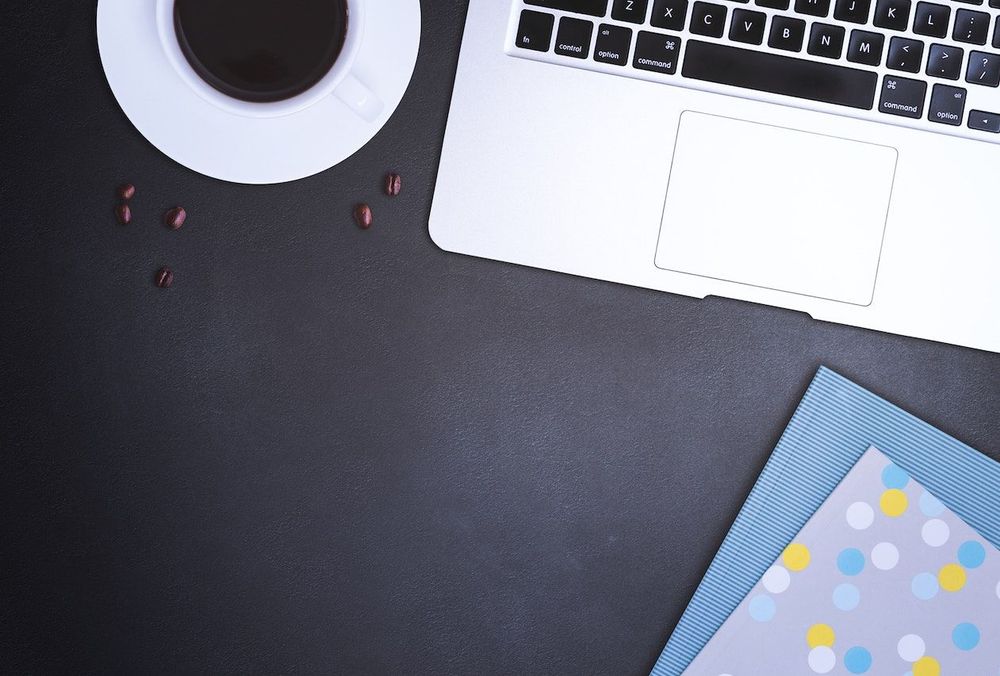 Personalized communication with clients leads to repeat business and referrals
Working independently as a freelancer allows you to have more flexible communication with customers using mediums like SMS, video, and email. Through this, you may get to know your customers on a deeper level and cater your services to their individual interests.
So, if you're a virtual assistant and one of your clients prefers text messages, you may utilize that method to promptly address their concerns and keep them informed of your progress. Long-term success as a freelancer may be aided by cultivating meaningful relationships with customers that result in repeat orders and recommendations. You may boost your chances of landing new contracts and attracting more customers by establishing direct lines of communication with them.
Sense of accomplishment and opportunity to build a business
As a freelancer working on your own, you have the opportunity to establish a successful career and provide value to your clients. This involves taking control of your workload and schedule, negotiating higher rates, and building personalized relationships with clients. By delivering high-quality work, you can create a sustainable, long-term career.
You can also potentially increase your income through repeat work and referrals. Your services can help your clients meet their needs and achieve their goals. Over time, your freelance career can become a valuable business entity in its own right and have the potential to grow and expand as you continue to build relationships and deliver value to your clients.
Increased earnings by avoiding job board fees
By working on your own as a freelancer, you can potentially keep a larger portion of your earnings because you do not have to pay fees to job board websites.
For example, Upwork charges a 20% fee on the first $500 of earnings with a client and a 10% fee on earnings between $500.01 and $10,000.00. Above $10,000.01, the fee is 5%. Similarly, Fiverr charges a 20% fee on all earnings. By avoiding these fees, you can potentially increase your income.
Let's say you earn $1,000 for a project on Upwork. You would only keep $850 after paying the 20% fee on the first $500 and the 10% fee on the second $500. By working on your own and finding clients directly, you can potentially keep the full $1,000 and increase your income.
Flexibility in location and work style
Freelancing provides more freedom in terms of schedule, location, and work environment. Work from anywhere at any time, as long as you have access to the internet, since there are no time or place restrictions. Freelancers with a nonstandard work style or who choose to work from home may benefit greatly from this.
You may, for instance, plan your day such that you write first thing in the morning (if that's when you feel most productive). Or, you may avoid the distractions of an open workplace by working from home if you're a graphic designer who does better in a calmer situation. If you're willing to be mobile and adaptable in your approach to work, you may be able to take on freelance jobs from customers all over the globe.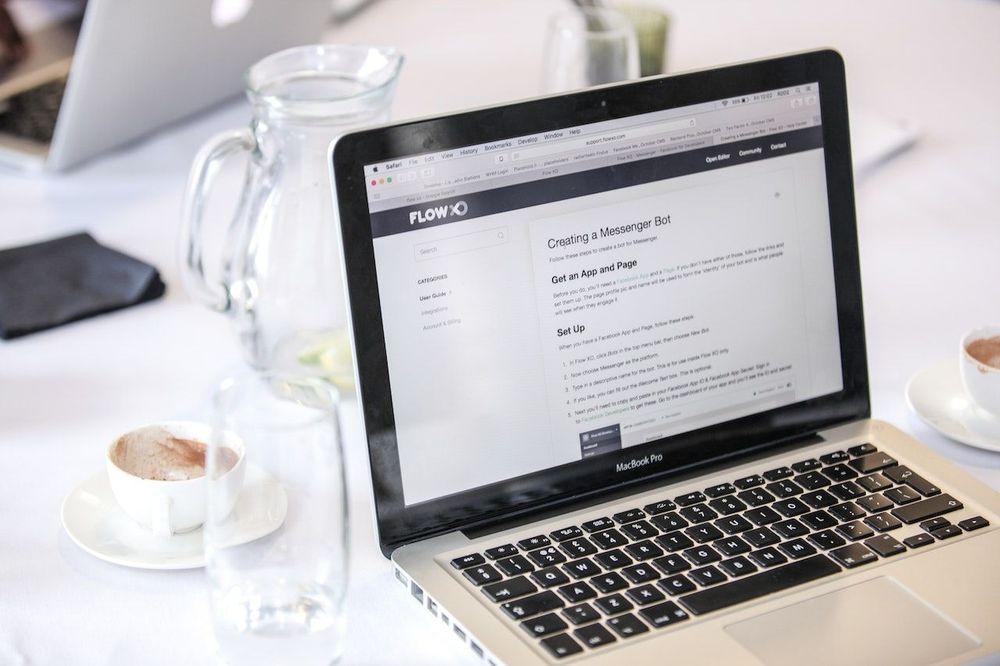 Control over branding and communication channels
If you're going to be a freelancer, you get to be the boss of your own image and how you reach your customers. Rather than depending on the branding and communication channels supplied by a job board, you may utilize your own website, email, and social media accounts to contact customers and market your services. Establishing a consistent, unified brand identity like this might help you seem more credible to consumers and attract more business.
If you're a freelance photographer, for instance, you may set up a website to advertise your portfolio and services to the public. You may promote yourself more successfully as a freelancer and bring in more work if you are in charge of your own brand and your own channels of communication.
Reasons to leave the job boards behind
While you'll get plenty of benefits out of using job boards, there's also a few key reasons for why you might want to hunt clients on your own. Here's when it's time to make the switch:
The demand for your services has increased
If you are a freelancer and have noticed an increase in demand for your services, this could be a trigger for you to consider leaving a job board website. This increased demand could come from current clients requesting more work or new clients reaching out to you directly. For example, let's say you are a freelance illustrator and have been using a job board to find clients. You have been consistently receiving requests for your services, and the volume of requests has increased significantly in recent months. This could be a sign that it is time for you to consider finding new clients on your own rather than relying on a job board to connect you with potential projects.
Competition on job boards has increased
Another occurrence that can prompt you to leave your current gig and locate clients on your own is if you've seen an uptick in competition on job sites. You may be a freelance social media manager, for instance, and you've been utilizing a job board to acquire customers. You've seen an uptick in the number of other social media managers applying to open positions on the board. Because of this, you may not be getting the jobs you want or the money you expect. Instead of relying on a job listing to introduce you to relevant assignments, you may want to reach out to prospective clients directly instead.
Your contract with a job board has expired
It may be time to start looking for customers on your own if your contract with a job board has ended and you have no plans to extend it. If you're a videographer working as a freelancer, you may use a job board to locate customers. The term of your agreement with the job board is up, and you have no plans to extend it. You'd rather go out on your own and establish your own clientele so you can set your own hours and be your own boss. Instead of relying on a job listing to introduce you to relevant assignments, you may want to try cold-calling prospective clients instead. If you want greater freedom over your time and earning possibilities, ditch the job board and discover customers on your own. In addition, you may build closer bonds with your customers, which can result in increased loyalty and word-of-mouth advertising.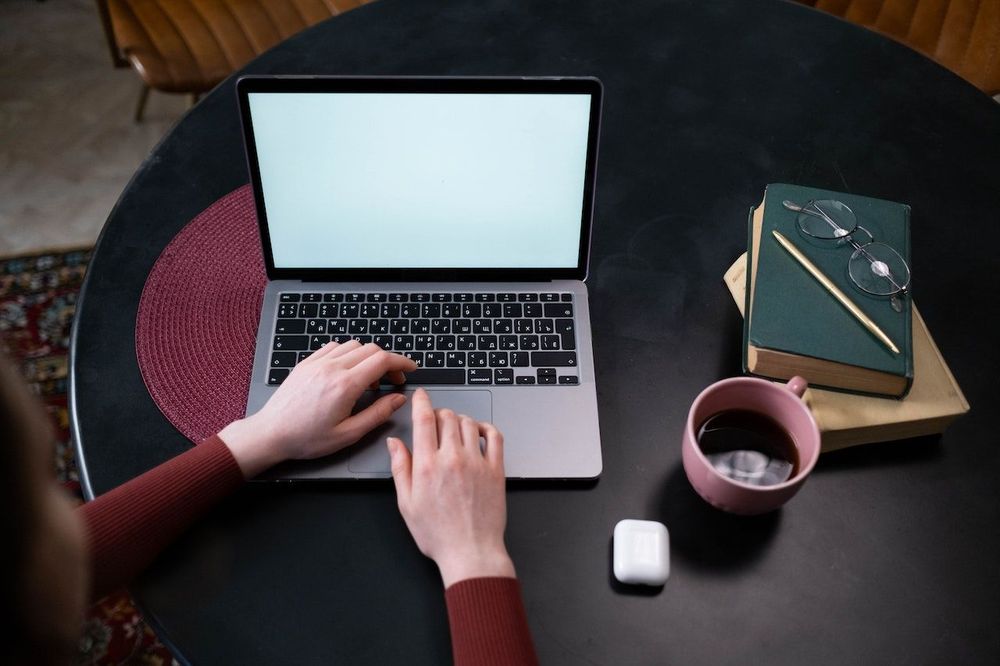 You desire greater control over your workload and schedule
If you are a freelancer and desire greater control over your workload and schedule, there are a few factors that might trigger you to consider leaving a job board website.
For example, if the availability of suitable projects on the job board is limited and does not match your desired workload, or if the available projects do not align with your schedule preferences, you may want to consider finding new clients on your own.
Additionally, if there is a general shift in job board customers' preferences towards specific types of work within a specific time zone, it may be more challenging to secure projects that fit your skills and schedule.
Finally, the time and effort required to apply for new work on the job board can eat into a freelancer's working time and limit their control over their workload and schedule. By finding clients directly, freelancers can potentially avoid these limitations.
The job market has changed
If the job market has changed, this could be a trigger event for you to consider finding clients on your own. There are many potential reasons why the job market could change, and it is important to stay up-to-date on industry trends and shifts in order to adapt and stay competitive as a freelancer. Here are three examples of how the job market could change:
Changes in technology: The rise of AI writing programs could potentially lead to a decrease in demand for freelance content writing and copywriting work. As AI programs become more advanced and capable of producing high-quality content, some companies may opt to use these programs instead of hiring human freelancers.
Changes in consumer behavior: Global events, such as the Covid-19 pandemic, can lead to significant shifts in consumer behavior and demand for certain types of freelance work. For example, the pandemic led to an increase in demand for online tutoring and remote learning services, creating more freelance job opportunities in those fields. As the pandemic ends and demand for these services decreases, it is possible that the demand for freelance work in these fields will also decrease.
Changes in government regulations: Changes in government regulations can have a significant impact on the job market, particularly in certain industries. For example, China's recent changes in online teaching regulations have ended many TEFL teaching careers, leading to a decline in demand for freelance work in that field.
By finding clients directly, freelancers can potentially stay ahead of these changes and adapt to new market conditions.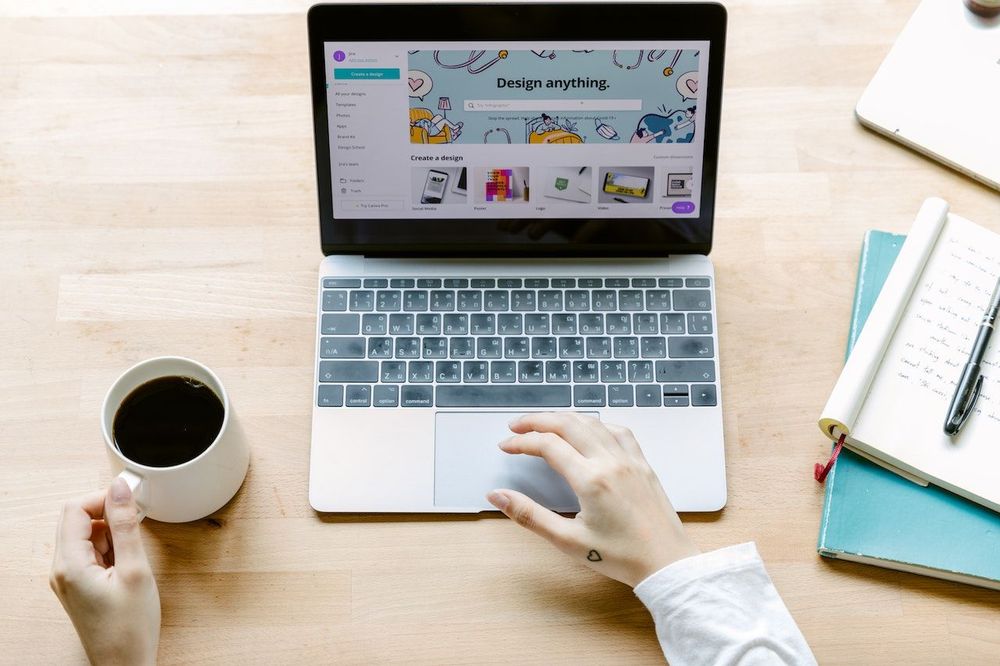 An important exception
One of the biggest reasons to leave a job board is the cost of fees. Fiverr, for example, charges a flat 20% of all your income. Here's what that might mean for you:
You earn $30/hour and do 30 hours of work each week.
Your gross earnings are $900/week or $46,800 per year.
Fiverr's cut of this is $9,360 each year.
That's a huge amount of money to pay a job board! Of course, job boards have benefits:
They connect you to a massive pool of potential clients.
Job boards can help you find new projects very quickly.
Some job boards can be used to create more passive income, especially Fiverr.
But, your $9,630 per year could be put to good use. You could build your own website, hire a part-time VA, and spend some money on advertising.
Here's the exception:
Upwork's 5% rate for long-term contracts and their "Bring Your Own Client" feature, which also has a 5% fee.
If you can work on long-term projects with established clients, then Upwork's 5% is a lot more palatable. If you bring your own clients and create direct contracts with them, the 5% fee is more acceptable. This is a good amount for the benefits of payment processing, invoicing, and arbitration Upwork could provide.
How Indy can help
When you're ready to set out on your own, Indy can help you. Here are three big ways Indy can make freelancing simple for you.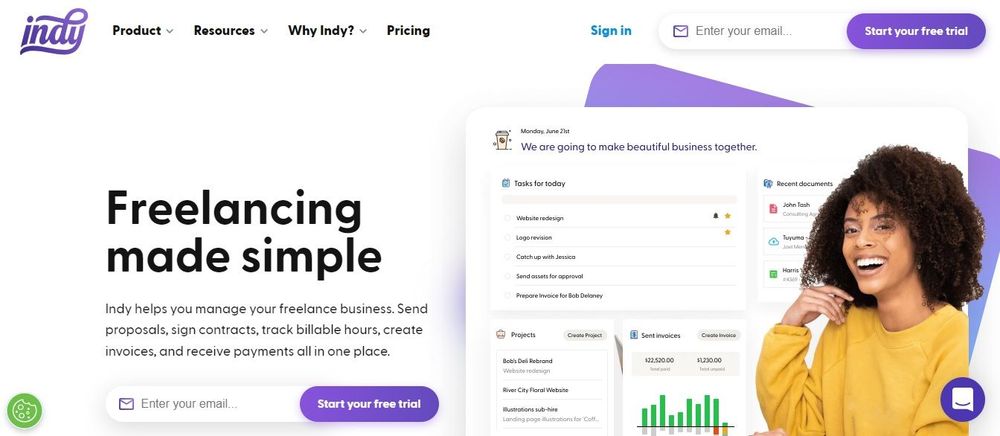 Proposals and Contracts
These are important documents during the sales process. You'll use proposals to introduce yourself and your work to clients. Contracts are the foundation of a good project. They'll help you align your client's needs with your own. They also give you legal protection for many aspects of your work. Indy can help you write proposals and contracts quickly and professionally. You can also send your documents, track signatures, and store them securely using Indy's tools.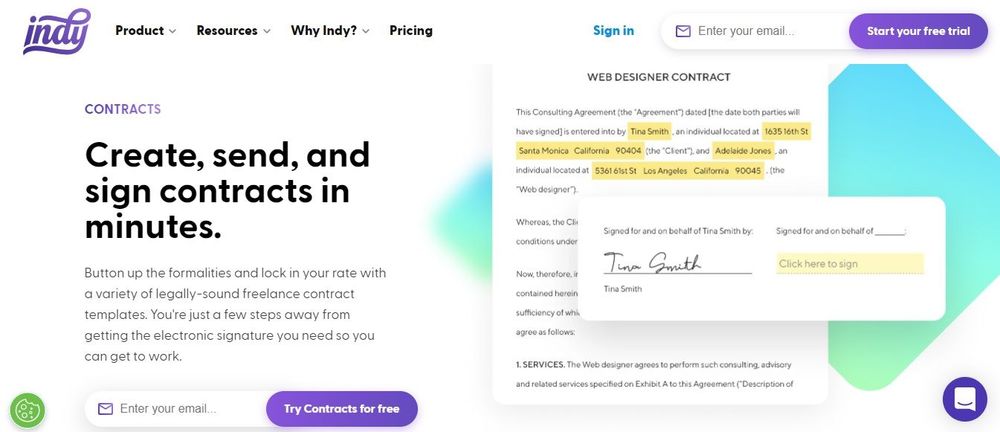 Manage your projects
As soon as you start working, you'll find projects can become more and more complicated. Indy's Projects tool gives you options for making projects simple. You can create task lists, track your time, and use the Kanban board to organize your work.
Get paid faster
Indy's Invoice tool helps you manage payments quickly and easily. You can track your time and then add your time tracks to invoices automatically. Create invoices with your branding, recurring invoices, and add multiple payment methods for your customers. Indy's Invoices tool helps you get paid.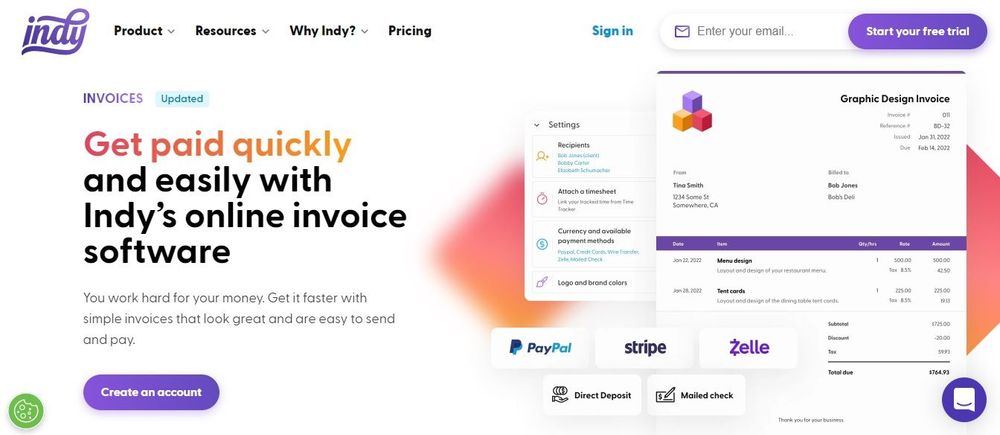 Conclusion
As you can see, there are many benefits to working on job boards and finding clients on your own. You can find all the success you want as a freelancer. Maybe you start off using job boards and feel like a remote employee. But as you grow and improve, you'll begin to see entrepreneurial opportunities. Look for the moments when you can develop your own business and build your future the way you want.
If you'd like to try your hand at job boards first, check out how you can write a winning proposal for clients.