If you're a creator, you know that the primary goal of your efforts is to build a loyal audience. One thing many seasoned content designers have learned is that if you share your content through YouTube, Facebook, Twitter, or TikTok (just to name a few), it's the platform that typically decides how your products are shared. This is why many people invest time into building their own channels—such as newsletters, membership programs, or blogs.
Understanding and leveraging Search Engine Optimization is thus a vital component of content creation. So, in this lesson, we will go through everything you need to know about using SEO for your content business—including definitions, essential terms, benefits of having an SEO strategy, some ideas to promote your sites, and a few handy tools that will make the whole thing much more manageable. Ready?
What is search engine optimization?
Let's start with the basics: What is SEO, and why should you care about it if you create content? SEO, which stands for Search Engine Optimization, is the process of improving traffic to a website's content. In other words, getting traffic from free, natural, or organic searches (paid ads and similar things are not strictly SEO).
The goal of SEO is to position your site's pages higher when someone searches for a term or phrase. The higher you appear, the more visible you will be!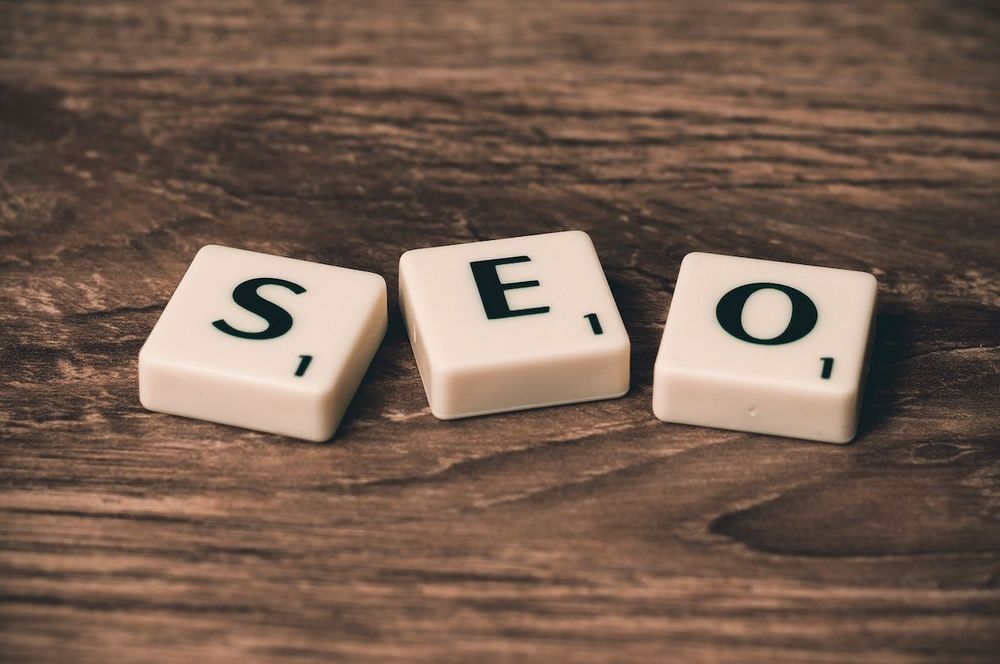 How do search engines work?
You're probably familiar with using search engines yourself; for instance, every time you go to Google (or Bing, Yahoo!, Yandex, etc.) and write a question. But do you know what happens behind the scenes? How does Google know which sites to show first?
The process is quite straightforward, actually. What search engines do is look for clues that can help the system show you the most relevant results for your keywords. To do this, they use search engine algorithms (or computer programs) that review different pages and decide which ones rank better.
We won't go into much technical detail here, but it's never a bad idea to understand roughly how something works. So, these are the three main steps of a search:
Crawling: The first thing a search engine does to function is look for pages and record some info about them. These crawlers or robots don't just search for new content; they also keep track of what's already indexed to make sure they haven't been updated or changed. Crawling is done mostly via links—which is why internal links (between your own pages) are so important.
Indexing: Once a search engine has crawled a site, it needs to determine whether the content is considered worthy. If it is, it will be added to the index and can be found by users. Most pages that are not duplicated, spammy, low-value, or couldn't be crawled due to missing information are stored in a database.
Ranking: Lastly, and more importantly, comes the ranking. Once a site is crawled and indexed, it needs to be ranked. There are a lot of things that influence this decision, and we'll go into more detail soon. For now, let's just say that ranking will depend on things like how fast your page loads, how reputable your website is, and how many relevant keywords are present in your content.
So... How does one rank higher in search engines?
There are several strategies for improving your website's position. Some of the most popular ones include:
Increasing the quality of your content so it's informative, useful, and entertaining (ideally, the three of them at the same time!).
Identifying keywords that can drive more traffic to your site (and using them through your pages).
Adding links (or backlinks) from other sites that are considered high-quality.
Keeping track of all results and being ready to jump at any opportunities for improvement.
As we briefly mentioned, all of these are free. The first results in, for example, a Google search will almost always be paid ones. All organic search results appear below them. You usually pay for these campaigns on a cost-per-click basis (or CPC), so you are buying the traffic.
Is it difficult to master SEO?
If you haven't done much Search Engine Optimization, chances are you don't know precisely how long these types of strategies take to build—or how you sustain them in the long term.
Unlike paid traffic, building the SEO for a specific website takes time. Reaching a good position in organic results can, in fact, take weeks, months, and even years. However, understanding how people find your content is essential to growing your content business, so it's definitely worth investing the time to do it.
So, to keep things short: SEO is not hard to learn, but it will take some effort, time, and persistence to master. It's normal to feel a little overwhelmed when you're just getting started, but being able to use this skill can actually separate successful content creators from the rest. And you don't need to learn everything at once; you can start slowly, too!
Why SEO matters as a content creator
Creating content that is engaging and useful is the first step in growing your content business. You should do this regularly and consistently, paying special attention to what your audience wants and needs.
If you want to do well, you also need to look at the traffic coming from people who could be potentially interested in reading your content and inspect what they find attractive in it. This is why it's so important to determine which content is considered more valuable—enough for someone to buy our products, subscribe to your channel, or navigate your site structure.
As a content creator, focusing on SEO can help you attract more traffic to what you know are your most valuable pages; the ones that can convert.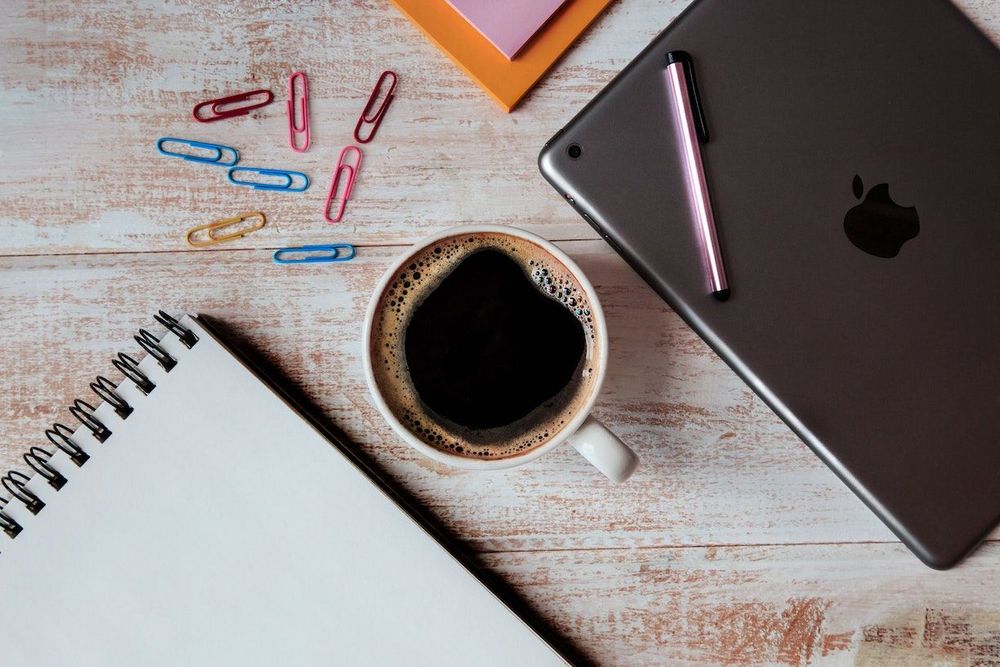 Benefits of an SEO strategy for your content
Working on SEO for your business offers many benefits—and you can potentially realize all of them! For instance, here are some of the things you can do with a little knowledge of the topic:
SEO boosts your credibility: If your website ranks high in search engine results pages, your content will typically be considered more trustworthy and of better quality. This, in turn, boosts your business' credibility.
SEO supports marketing efforts: SEO and good content can work together to provide your visitors with relevant, helpful information. But that's not all; SEO can also support your marketing ideas and promote your work to more people.
SEO doesn't need to cost a dime: Organic SEO is free, so you don't need to worry about costs like pay-per-click campaigns. Search engines work 24/7 on crawling, indexing, and ranking your site—so they kind of do the heavy lifting for you!
SEO gives your content a competitive advantage: Most of your competitors are probably also investing in SEO. If you do it more heavily or in a smarter way, you can gain a much higher market share. Not many people can afford paid results in Google, so reaching search engine rankings all on your own is a huge advantage.
SEO helps you reach more people: Many paid marketing campaigns are very restricted in what audiences they target. SEO can help you attract a broader audience, as they come to your site based on your keyword research and specific search queries rather than demographics.
SEO improves user engagement: If your site is optimized, it will bring in more quality traffic. And, if your visitors like your content, they will stay longer—which can lead to increased ROI and more conversions. In time, this can also result in brand advocacy, too.
SEO for content creators: Objectives and formats
Let's start by talking a little about SEO strategy. The best way to develop your business strategy for your content creation company or project is to set up clear goals. These will vary depending on what you are offering—for example; it's not the same if you're running an informational or a transactional website (where there is an eCommerce element).
The importance of setting SEO objectives
The first component of any SEO strategy is your SEO objectives. You will want these to align with your business goals, so you can ensure all of them are met.
Setting up objectives can be rather laborious, so here are some things you can measure:
Traffic
Keywords
Market share
Lead generation
Brand awareness
eCommerce
Reputation
For example, you could set an objective for your content creation business that is something like: "Within six months, we will move our top 10% keywords to the first page of Google," or, "In Quarter 2, we will increase organic traffic for Google search results by 20%."
SEO content strategy is a long-term endeavor, so you'll probably always be adjusting things. However, having a solid foundation can help you work on the pages on your site more efficiently.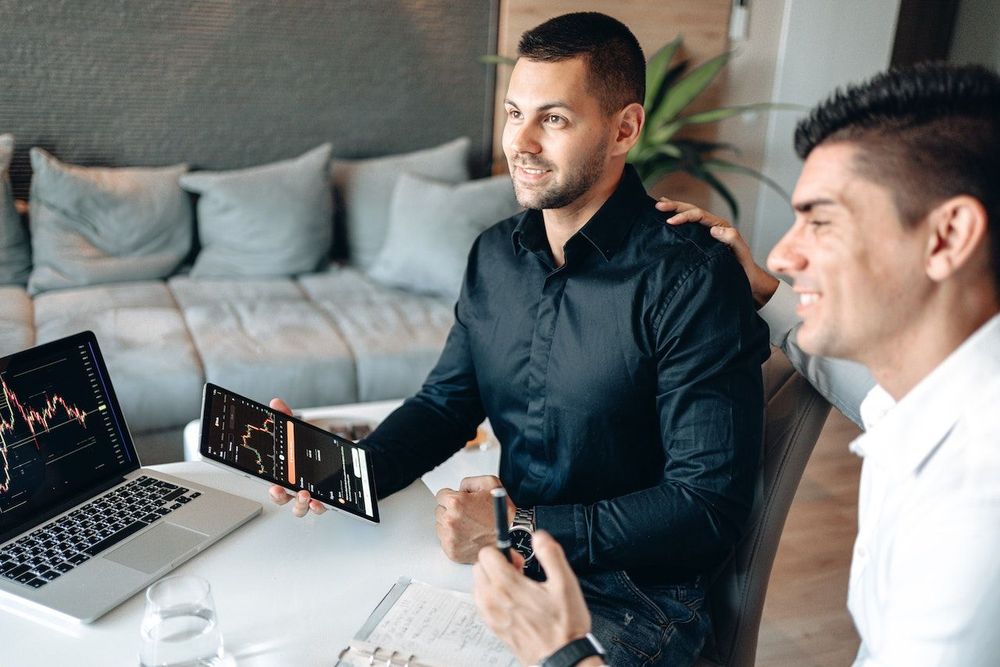 SEO content formats—and how to use them
There isn't a single way in which content creators should write content for SEO. It truly depends on your site and brand. What we do have, though, are some popular formats people use regularly. Let's look at them in some detail.
Videos
Videos are probably the second-most-popular form of online content. In fact, YouTube is considered the second-largest search engine in the world! So, it's no surprise content creators focused on SEO use video to communicate things. You can say a lot using this format, and videos are also free to host on platforms like YouTube. So, how do you use videos for content creation? Well, you can show off services and products, introduce team members, or share use cases and testimonials, just to name a few.
Blog posts
Blogs are probably one of the most common content formats and one used all around the world by SEO content creators. They are also pretty accessible, as you can create a large number of materials and share them easily with your audience. Plus, blog posts are very engaging! Not to mention, they build traffic much faster, helping you increase your site's authority.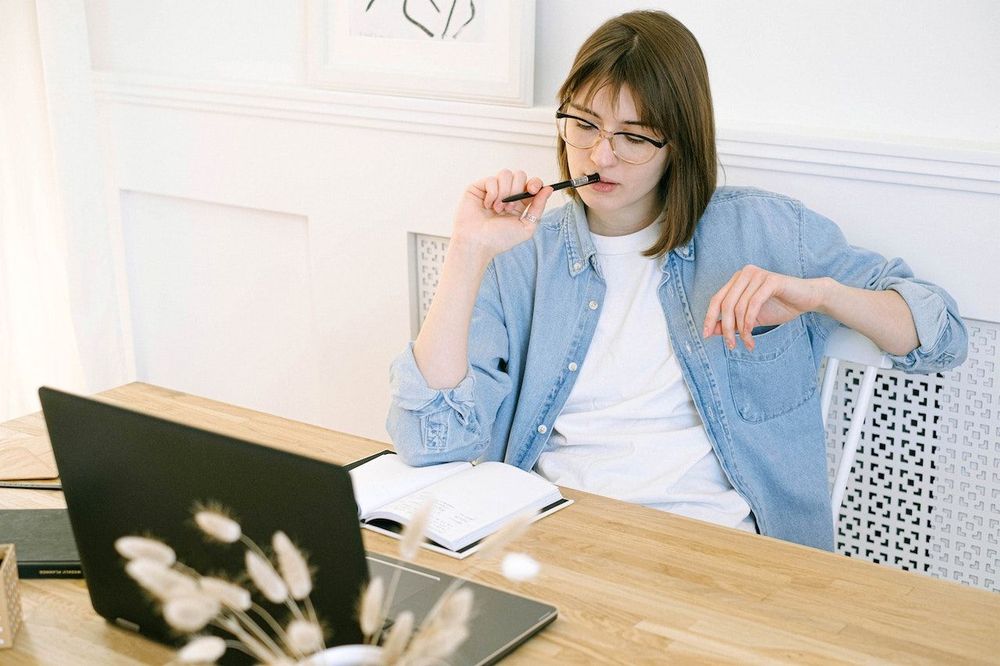 Product pages
Product pages are pretty popular with eCommerce sites. They typically include all vital information about a product, such as pictures, descriptions, technical specs, price, materials, reviews, and related items. These pages detail what you're offering your visitors, so it's quite vital to rank them well.
Infographics
This type of visual presentation, which typically contains graphic data that can be understood quickly and clearly, can help content creators break down complex topics so they are easier to digest. Infographics should be visually appealing when illustrating processes, as you want your audience to ideally share them on social media. This highly educational format is also quite a reliable and engaging choice.
Guides
Lastly, many content creators use guides to give a topic more depth. Guides are usually longer than articles and focus heavily on how to do a particular thing. They provide businesses with a good opportunity to gain new leads. In many cases, content creators share a snippet or the first chapter of a thorough guide for free.
How to write good SEO content: Helpful tips
We've gone through what SEO is, how content creators use it to promote their stuff and some of the most common strategies and formats. Now it's time to look at how you can actually write impactful content that will bring quality traffic to your site.
1. Website goals
We mentioned setting up SEO objectives. Before you deep dive into long-tail keywords and internal linking, and before you write anything at all, you should think about your website's goals. What is it you want to achieve? Understanding this will help you define the type of content you will need to create. Here are some examples of goals you can use as inspiration:
Increasing traffic to an existing website.
Creating an entirely new blog.
Driving more sales to your eCommerce store.
If you were, for instance, looking to increase conversions, you could focus your content efforts on creating product pages that are informative and can motivate people to make a purchase. You could also write blog posts about what makes your items unique or create videos explaining how people can use them.
Remember: You want your content to align with your website goals. The format and shape of it will depend on your brand, type of project, and audience—so work accordingly.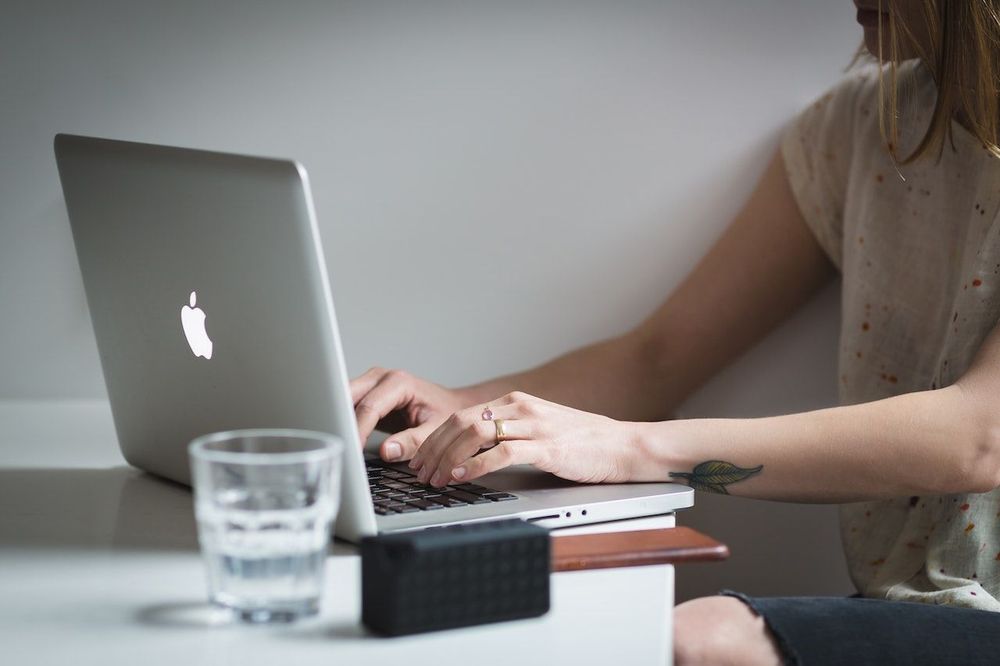 2. Keyword research
A critical part of any SEO content strategy is to identify and filter the keywords that will bring more traffic to your site. Keywords are, after all, what Google and other search engines use to place your site within their results pages.
The best way to determine which words you will target is to conduct keyword research. So, how do you do this exactly? There are a few tools that can simplify the job for you. For instance, Keyword Tool and BuzzSumo are two sites that help you find key phrases for your site. They allow you to, for example, see which keywords could perform best. Then, of course, there's Google Keyword Planner, a great way of exploring and discovering relevant search terms.
Here, it's important to research long-tail keywords or keywords that contain more than three words. These terms are very specific, so they can help you target people who are looking for your content and can potentially make a purchase or sign up for your newsletter more easily). For example, if you write a good blog post about "Top 10 electric mobility scooters," you will know most people looking for "electric mobility scooters" have a chance to find your page in their search results. You could, of course, target "mobility" or "electric" or "scooter", but chances are you're not going to rank high for those—and people might be looking for entirely different things, such as electric cars.
3. Website audience
A scenario where every single person that visits your site wants the same is quite rare. People will always look for different things when they come to your pages, so your content creation should reflect these variations in the audience, too. Are you hitting the mark on all possible users? And should you focus on one of them more than the others?
A simple way to approach this issue is with segmentation. You can group website visitors by interests, demographics, or browsing habits—just to name some possible options.
This is perhaps one of the best things you can do when you're getting ready to perfect your content marketing and SEO effort. Just try to avoid generic pages that have no clear purpose and, instead, focus on tailoring your content to the different groups that come to your website.
4. Content calendar
You can have great ideas, and you can be an excellent writer, but if you don't have proper organization, you will waste a lot of your effort. Content marketing takes time, so if you want to have a successful campaign or grow your organic traffic correctly, you will need some kind of calendar for publishing your content.
Calendars serve several different purposes. For one, they can help you plan when you're going to write, what topics you will be covering, and when you will share them on your site. In short, they can help you cover your entire content strategy! You don't need to plan a year of blog posts or videos in advance. In most cases, a month will be enough to keep your posts and pages organized and give you some space to come up with new ideas.
If you're looking for an easy calendar tool, you should try Indy's Calendar feature. This app, part of Indy's suite of all-in-one solutions for small businesses and freelancers, allows you to schedule content launches, track time, and always keep up with what's due. The calendar offers different views (day, week, month), integrates with Google, and you can invite guests to use it, too.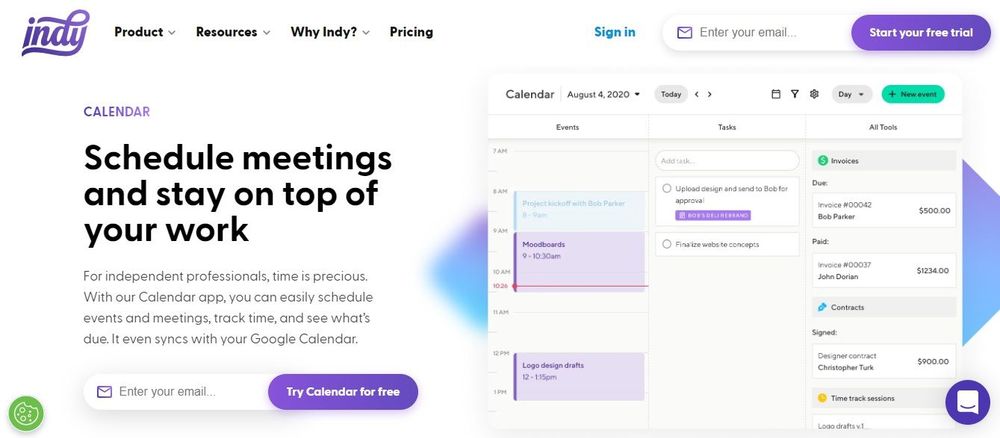 5. Content formatting
No matter how impressive a post is or how informative and thorough, if your audience can't read it, they won't get much out of it. This is why formatting your materials so they are readable can have a huge impact on your visitors' will to stick around. If they have trouble going through your content, they will simply leave the page.
Now, there are two aspects to readability. One is the way the content is written. You will want your pieces to be engaging and to refer to terms and phrases that are common to your industry. For example, it's okay to use some jargon, but you shouldn't overdo it, as some might not understand what you're trying to explain. The second component of readability is appearance or presentation. There are a few things that can affect whether someone can correctly go through your text. For instance:
Whenever possible, use bullet lists. This will help your visitors scan through essential points more easily. Search engines also love bullet lists!
Break your text into clear sections using headings. Also, make sure your headers have a hierarchy (for example, Heading 1 before Heading 2, and so on).
Limit the number of fonts and colors you use for your text, and pick a typeface that is easy to read. Your font also shouldn't be too small (user experience experts recommend keeping it at 16 px minimum).
Break long paragraphs into smaller ones. Texts are also easier to digest if their paragraphs have between one and three sentences.
6. Content quality
It's time to talk about the quality of your content. Now, there are also a few interpretations of what quality means in this context. On the one hand, you will want your posts or pages to be clear and informative. On the other, it's best if they can also be helpful for a specific audience.
Many content creators worry too much about getting as much content out there as humanly possible, but this is a mistake. Quality is more important than quantity, as it's the factor that can truly make or break your marketing plan.
A good SEO content strategy needs regular content, but it also needs good content. You want to engage your audience and actually get them to read the posts or pages on your site; otherwise, you're not going to see true or lasting results. It's easier to think of it in terms of value. What value can your content provide others? And how can it attract more people?
Just remember: Better text keeps people longer on your page, and the longer someone stays, the better you'll look in most search engines' eyes!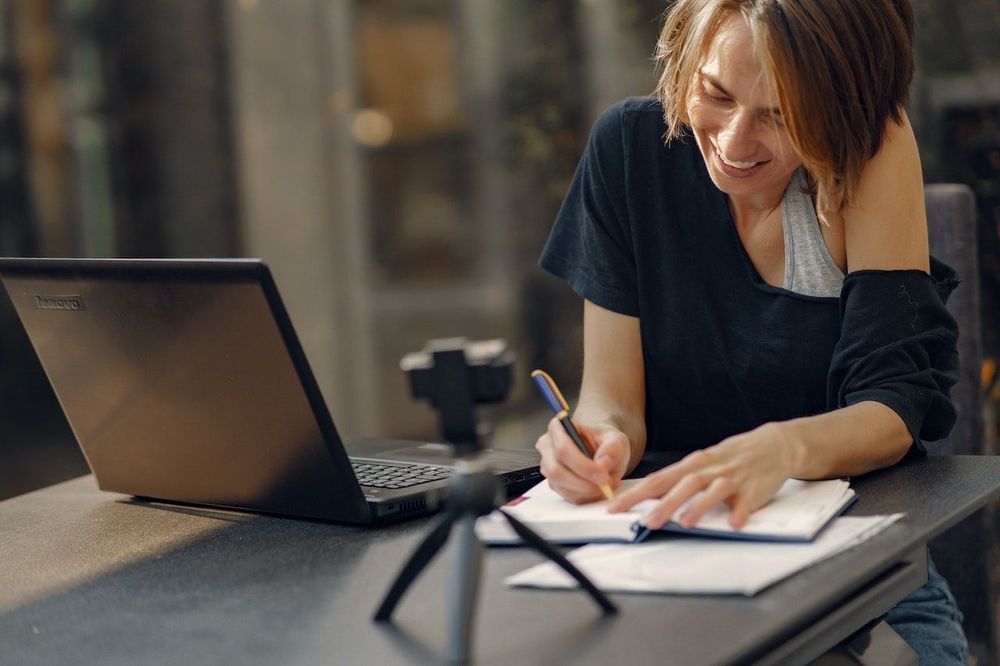 Optimizing your content for SEO
We talked a little about how search engines crawl and index pages, giving them a rank that tells visitors how 'worthy' your content is. We also mentioned a few factors that play a role in increasing this ranking. Now, we'll deep dive into the things you can do, as a content creator, to appear higher in searches.
Promoting relevant content using internal links
Internal links, or links that connect different pages within your website, are vital to maximizing SEO. They also encourage people to stay longer on your site and visit several other pages.
There are a few different formats you can use to create internal links. These include:
Anchor text: These are the most common types of links; basically, a piece of text or phrase that connects to more content. It's best to be descriptive when you create anchor text because this can help Google understand the relationship between the two pages you're linking. For example, if you want to connect a service description with a contact page, you could make the link "Contact us today to get a free quote."
Categories: Many websites use categories to classify content, and they are usually present in a sidebar (this is quite common with blogs). These links can help people understand how your site is structured and where they can find related information. For example, if you have a product page for a pair of shows, you should show the category "Shoes" (alongside "Women's Shoes," "Leather Shoes," etc.) somewhere on the same page.
Related content: It's always a good idea to help visitors find a next best action. If they finish reading a post, you could show them other related posts that might interest them (for instance, those that share the same tag or topic, posts by the same author, etc.)
Offering good navigation
As we mentioned before, the longer someone stays on your site, the better your site will perform in terms of SEO. If you want your content to reach more people, a simple trick is to have excellent navigation, so people can go through different pages, products, or posts more easily.
You don't need to include every single thing in your navigation (or menu). It's actually a better idea to just link to the most important pages so you don't overwhelm visitors. One thing you should keep in mind, though, is that it's important to make sure all content is accessible with no more than three clicks (starting from the home page). This is sometimes referred to as flat site architecture.
Most websites pick the best three to five pages or categories and display those on the main navigation—typically at the top of all pages. However, this top menu bar is not the only location you can use! The footer has plenty more space, and it won't overwhelm your visitors because they can only reach it if they scroll all the way down. In fact, many savvy users go straight to the footer when they know they want to locate a page that will not be in the main menu.
Submitting sitemaps to search engines
If you have a good website and people are talking about it (for example, if other sites or social media posts link to it), search engines will probably find it all on their own. However, if you want to save time and help Google see all the pages on your site, including the ones nobody is linking to yet, then you should consider submitting an XML sitemap.
An XML sitemap is a file containing all your pages, videos, posts, categories, tags, etc., and the relationship between them. When you submit this file (or files, as there can be more than one) to Google, you help the platform crawl your content.
If you use WordPress, you can create sitemaps for your website using a plugin like RankMath or YoastSEO. All you need to do then is copy the link of your XML files and upload them to your Google Search Console (more on this tool in the next section), Bing, Yahoo!, DuckDuck Go, and any other search engines.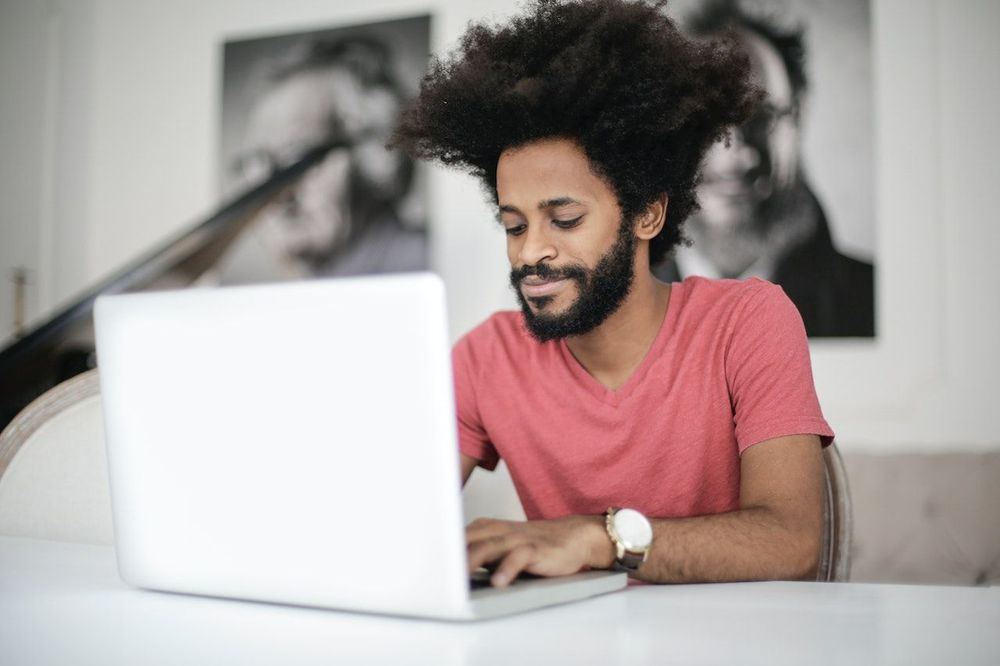 Best tools for improving your site's SEO performance
Back in the day, it was quite difficult to share your content with the Internet or understand who was actually accessing it. Today, things are much different, as there are plenty of SEO tools you can use to inspect your ranking and boost your business. Here are the best ones and why.
Google Analytics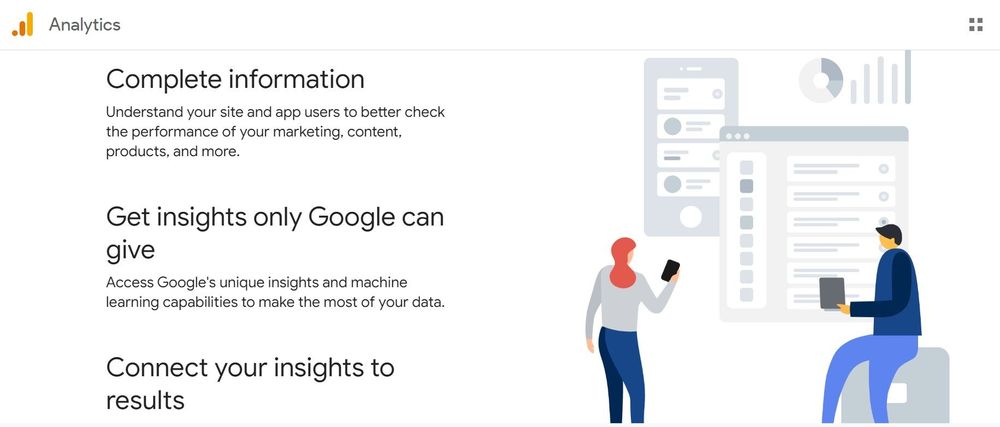 Google Analytics is possibly the most popular and broadly used tool for SEO. This platform lets you see an incredible amount of information you can use to improve your SEO. For example, Google Analytics tracks:
Your page views, so every time someone visits a page, you know it. You can also see relevant demographic data, such as from where they are visiting, as well as how long they stay and where they go next.
Your visitors' events, so you can see which actions people are taking. For example, if they click on any buttons.
All transactions; for instance, when someone buys something from your site.
In short, Google Analytics helps you get a better grasp of your site and measure how your content, marketing efforts, and products are performing. The tool also collects valuable data on engagement automatically and for free.
Google Search Console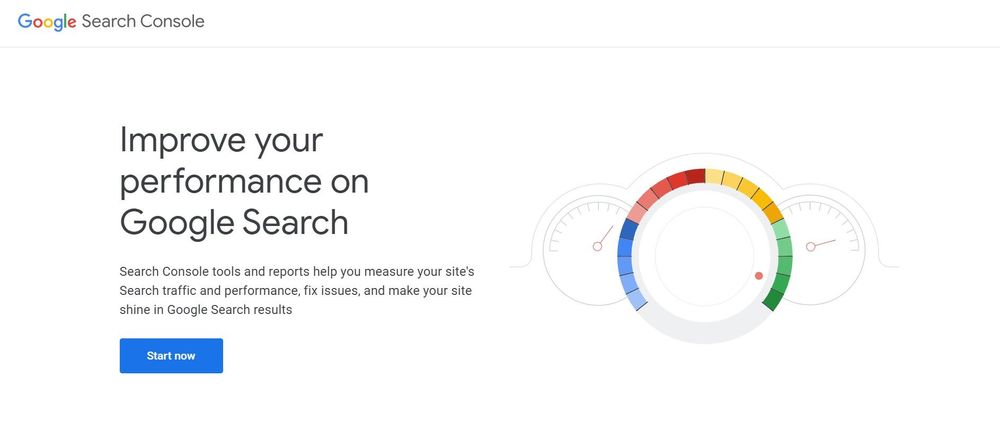 Google Search Console is another free product offered by Google. Its goal is to help webmasters and content creators monitor and troubleshoot a website's performance and presence within the search engine.
Some of the things you can do with this tool include:
Seeing which pages are being crawled and indexed by Google.
Viewing Google Search traffic data; for example, how often people are finding your pages, which queries they use to do so, and how many of those queries result in clicks.
Fixing any problems and requesting the re-indexing of pages should there be any problems.
Receiving alerts if there are any issues with spam or indexing.
See all inbound links and evaluate mobile usability.
Search Console is more oriented towards business owners and SEO specialists because it helps you monitor all activity from the same location. You can then use this information to make technical decisions and run sophisticated marketing analyses.
SEMrush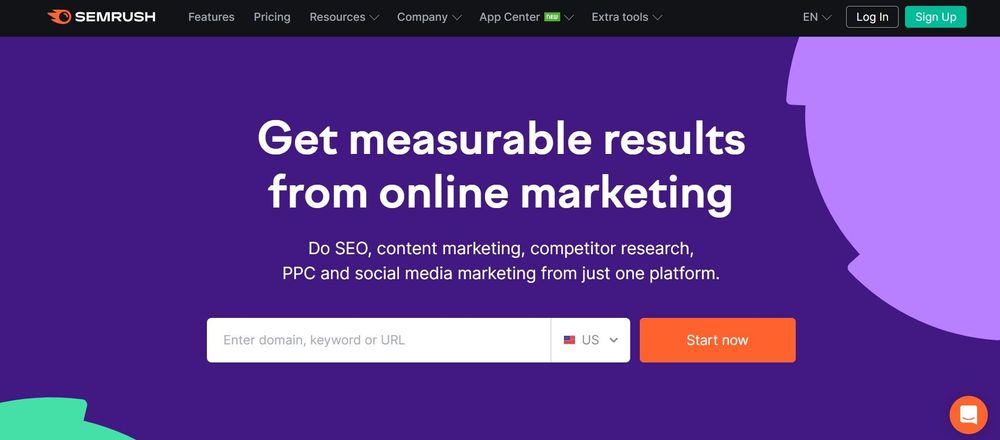 SEMrush is a rather famous SEO tool that offers some of the most advanced functionality for inspecting content and finding new opportunities.
One of SEMrush's main advantages is that it allows you to inspect any website—including the competition! All you need to do is choose the main address, and you'll gain access to all sorts of insights. So, you can use the tool to inspect how your site is doing or get inspired by others, too.
With SEMrush, you can also do the following:
Running SEO audits of a website's content.
Seeing who's linking to your site and exploring new backlink opportunities.
Optimizing your landing pages.
Finding new keywords (including long tail keywords) and comparing their potential performance.
Tracking the kind of traffic to your site (both paid and organic).
GTmetrix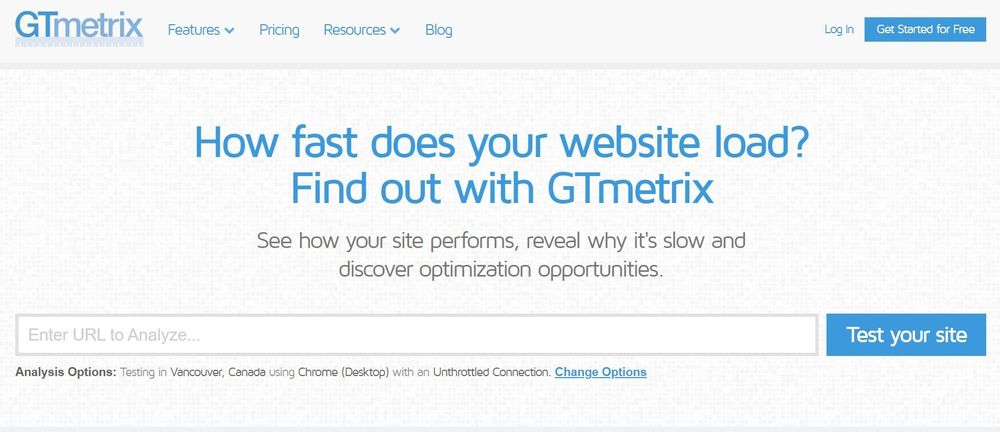 GTmetrix is both an analyzer and a website optimizing tool. It's primarily focused on performance, so it can help you measure things that can have an impact on your search engine ranking—such as page loading speed for different locations.
Here are some of the things you can do with GTmetrix:
Checking the loading time for a page or pages.
Seeing how many requests are handled at different times.
Setting up alerts in case something you define happens.
Identifying bottlenecks by seeing videos of how your site loads for different users.
You don't need to be a technologist to understand GTmetrix's analyses. In fact, the platform presents all data in a very easy format and explains its findings in detail so you can take advantage of all opportunities for improvement.
Majestic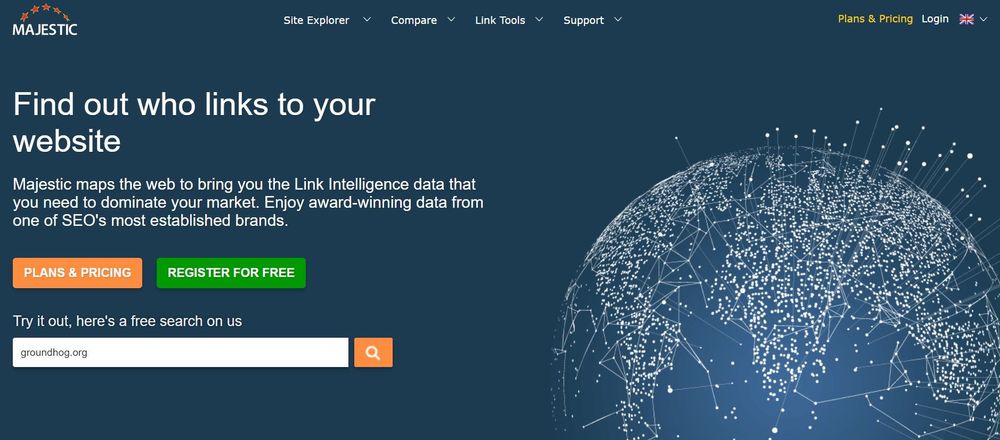 Majestic has several tools included in the same app. On the one hand, you can see something called Trust Flow, or the quality of links to point to your pages. There's much more, though! Citation Flow shows a score that represents the number of inbound links (no matter their quality), Visibility Flow identifies editorial-style links on pages that have high Trust Flow, and Topical Trust Flow shows how a site is doing compared to the best competitors in over 800 categories.
Majestic also includes a robust keyword generator and lets you discover and audit backlinks and their context. The tool is also great for:
Seeing what kinds of links connect to your site (for example, if they are surrounded by other links, images, etc.)
Setting up campaigns to compare different sites.
Checking any website's top links and how they rank against industry metrics.
Discovering new link opportunities.
Measuring the true impact of your content.
Conclusion
Working on SEO can be the key to unlocking your content's true potential. As we saw in this lesson, you don't need to be an expert to conduct keyword research, see indexing issues, or simply rank higher on Google search results.
But before you focus on SEO, make sure you understand your audience—and your traffic. You can do this using tools like Google Analytics or its Search Console, which are free and easy to follow. But content quality is just as important! It's not just search engines that want fresh content; it's also people looking for helpful information they can engage with.
If you're looking for a way to manage your content creation schedule, store all your files, and share your content with collaborators, check out Indy today. Indy makes it easy to manage your content business.