Virtual assistants are remote employees that offer administrative support to businesses on a part-time basis. They can carry out all of the tasks that executive assistants would typically handle, including scheduling appointments, making phone calls, making travel arrangements, or staying on top of team tasks.
If you are feeling the financial pinch, working as a freelance virtual assistant can be an excellent way to boost your household income. You can even turn it into a full-time career. While you don't necessarily need special training or qualifications to become a virtual assistant, you have to be naturally organized and detail-oriented. You can't afford to miss an appointment or skip a task.
In order to keep doing your best work, make sure that you have the right tools to juggle your clients (and your clients' busy diaries!) as a virtual assistant.
If you only have one client to manage, you probably don't need too many tools. However, if a client expects you to manage their teams, or if you have multiple clients, you may need to invest in more sophisticated solutions that enable you to automate.
Task management tools are very important, but so are the tools you need to keep your business going. You'll probably bill by the hour for your services, so make sure that you have time tracking tools that can track and prove how much time you've spent on your clients. You'll also need invoicing solutions and accounting tools to ensure you actually get paid for the time you spend. Marketing and client relationship management tools are equally important to every freelancer–you need to find new clients and keep your existing clients coming back for more.
In this article, we'll look at a few of the essential tools every virtual assistant needs to carry out their day-to-day work (and keep their sanity!).
43 Essential tools every virtual assistant needs
In this list, we cover virtual assistant software tools that are free-to-use or highly affordable for freelance users. You can use these tools to complete your daily tasks, whether it's graphic design work, managing appointments, or generating leads for your business. All of these tools are very easy to master within a few minutes.
To help you find what you are looking for, we've split the various virtual assistant tools into categories, but they are listed in no particular order. Hopefully, you'll find exactly what you need!
Time tracking tools
As a virtual assistant, you'll most likely bill by the hour. You'll need to track your hours and demonstrate how long you've spent working on a project if the client asks you to back up the invoice you've submitted.
1. Time Doctor
Time Doctor is a time tracking and payroll tool in one. You can log how long you've spent working on a task, including which tools you've used. It can also integrate with some of the other tools you might use on a daily basis, e.g., Asana, Trello, and Salesforce. On the downside, you won't be able to set time limits for the projects you're working on, so if your clients have a limited budget, you'll need to keep an eye on the clock in another way.
2. Hubstaff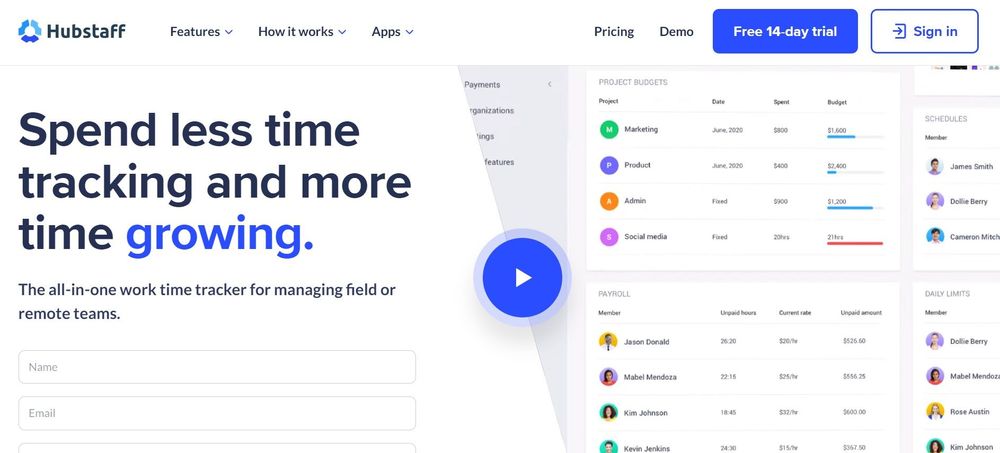 Hubstaff tracks the way you spend your time as well as your productivity level. It's also a great project management tool because you can use Hubstaff to store files, track deadlines, or discuss tasks right on the platform. Clients can view your time tracked for payment purposes as well. It's particularly useful for virtual assistants that are on the go because Hubstaff will keep tracking your time, even when you go offline, e.g., when your Internet connection drops. Hubstaff is free, but if you want additional features like integrations or unlimited screenshots (to demonstrate that work has been completed), you need to sign up for the $14 tier or higher. If you want payroll included, it starts at $20.
3. Indy Time Tracker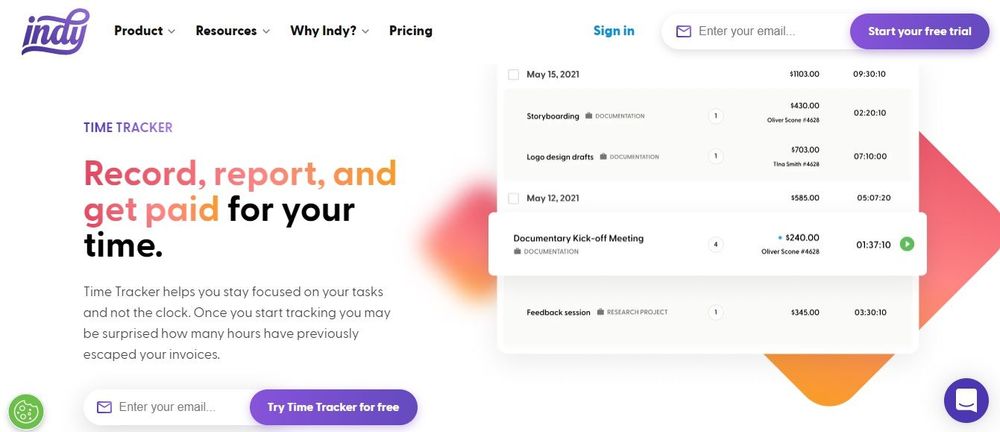 Indy has a great time tracker you can use. You can click a start button and pause whenever you take a break or manually log the time spent. The good thing about using Indy is that you can add time-tracked sessions and entries directly to an in-platform invoice tool to simplify billing and create payable time sheets. If you bill by project or use different pricing tiers for different tasks, you can add time tracks to specific projects and organize sessions with multiple entries. With Indy's free plan, you get 15 time tracks per month. For unlimited time tracking, you can sign up for just $12/month and get full access to Indy's eight other project management tools.
4. Clockify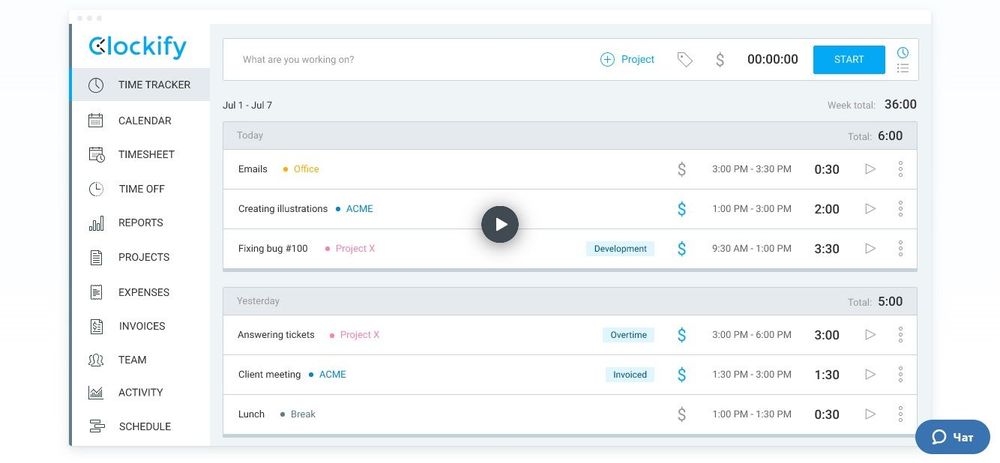 Clockify is a free time tracking tool that is perfect for freelancers who work in teams. You can add unlimited users to track work hours across multiple projects and choose between two different time-tracking options. The user interface is simple, which makes it easy to learn. You can use Clockify to track productivity, attendance, and billable hours on a single dashboard; there's also the option to set your hourly rates and create invoices on the go.
Financial and accounting tools
As a freelancer, you need to stay on top of your finances. This includes tracking your expenses to ensure your business stays profitable, managing your taxes, and ensuring that your clients pay you on time. The good news is that if you master your financial tools, you can even start offering your clients bookkeeping and invoicing services.
5. Freshbooks
Freshbooks is the accounting tool of choice for many small businesses and freelancers. It's ideal for sending recurring invoices and integrating with other software tools you may already be using. There's a very handy feature that also lets you see when clients open an invoice. Best of all? You can track everything from a mobile app, which is perfect for working on the go. Unfortunately, Freshbooks doesn't have a free version and will cost $15 a month.
6. Wave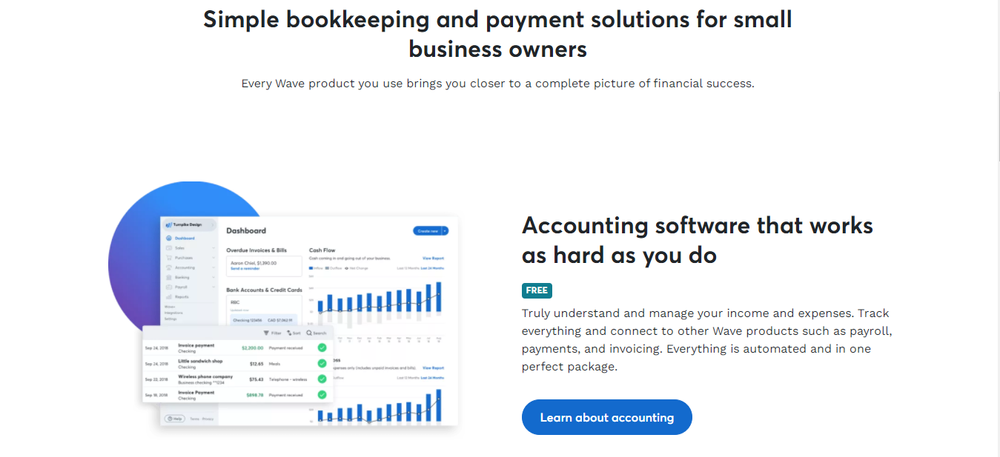 With Wave, you can easily manage invoices, payroll, and payments in a single platform. There are a few advanced features, like billing and automatic payments, and the free version provides you with comprehensive accounting software, receipt scanning, and invoicing. While Wave is free and easy to use, you'll need to pay extra if you want payroll services, and there is a fee for processing credit card and bank payments.
7. Indy Invoicing Tool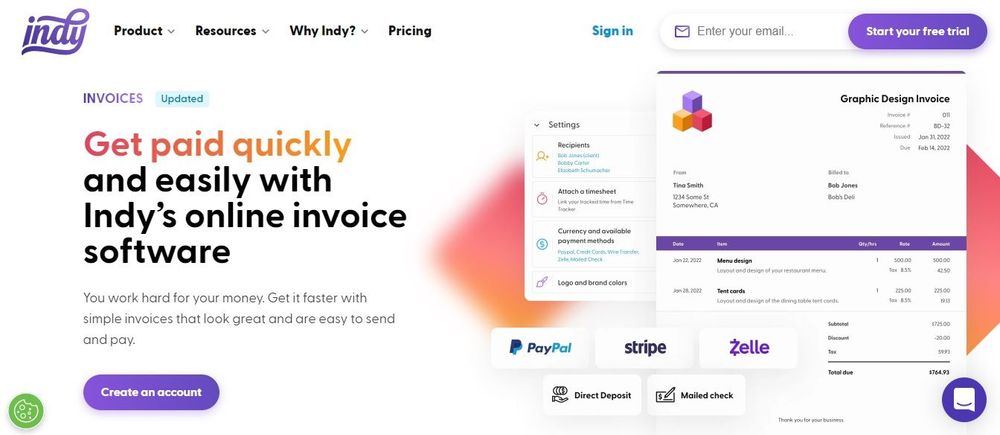 If you don't need a comprehensive accounting solution and just need a tool that can create professional-looking invoices, Indy has a great invoicing tool amongst its productivity suite. You can put together an invoice in a few minutes with simple pay links so that clients can pay on receipt, set recurring invoices, and offer flexible payment terms. What's great about Indy is that you can customize your invoices according to your branding, including adding your logo, brand color, and fonts. Start our Free plan today and take full control of your independent business from start to finish. For unlimited access to more advanced features of each tool, you can sign up for just $9/month.
Scheduling tools
Scheduling tools can make or break a freelance virtual assistant. You need it to manage your own time and your clients, which is vital if you are working with multiple companies. Your responsibilities as a virtual assistant may include managing your client's calendars as well as your own, so you need a robust toolset to help you stay on top of everything.
8. Appointy
Appointy will help you schedule meetings with ease by finding a time that works for everyone, so there's no need for back-and-forth emailing. The interface is easy to use. Clients can log in and view your real-time availability in their own time zone and book appointments accordingly. They can also manage their meetings by rescheduling or canceling meetings on their own. You can send automated SMS/email reminders, integrate with various calendars, set up virtual meetings, and more. The entire process is quick and easy.
9. Google Calendar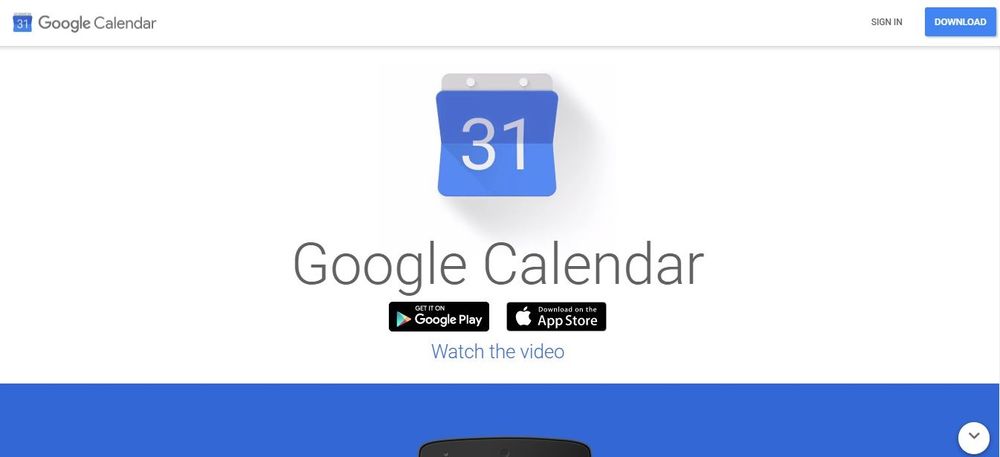 Your clients may need you to keep on top of their calendars, which can quickly become confusing across time zones and businesses. Google Calendar makes it a little easier. You can create a number of calendars in different colors and share them with only the people that need to see them. You can also add calendars to other users according to your own schedule. If you don't need a calendar, just hide it from view to cut the clutter. The only real downside is that you won't be able to see your calendars offline, but it works well on mobile phones, so you can work while you are on the go.
10. Zoom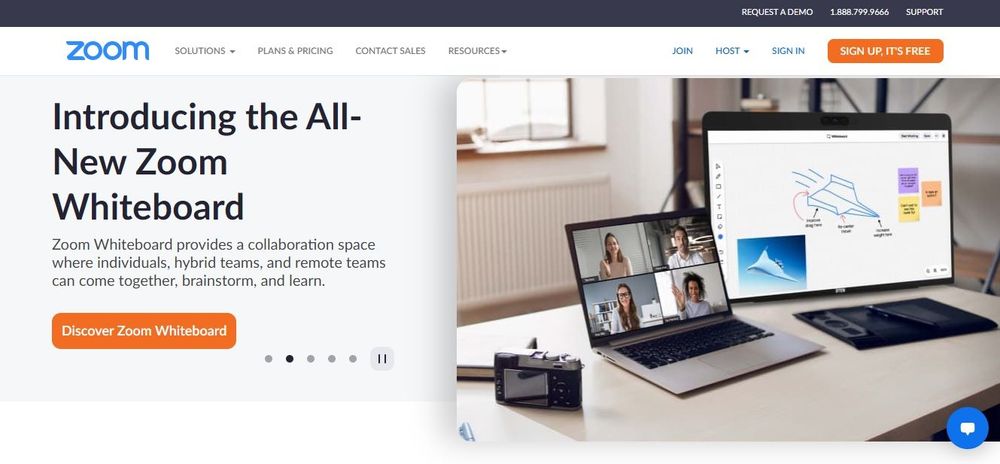 Zoom skyrocketed during the pandemic. You can easily host and schedule video conferences using Zoom. It integrates with many other popular apps, including Slack and Google, so you can organize meetings, share screens, and discuss projects. The only real downside is that the free version limits you to 40 minutes of meeting time, so you may need to upgrade to the paid version.
11. Calendly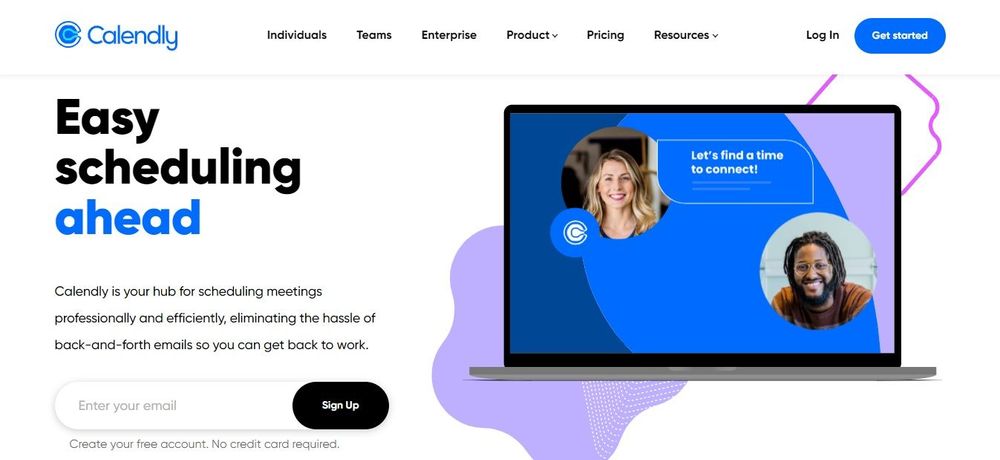 Calendly will help you schedule appointments and manage your time. You can specify the slots you have available so that your clients and collaborators can easily pick the most convenient option without checking your availability manually. You can also sync Calendly with Google Calendar, and you will receive email reminders before your meetings. You can't set different meeting types in the free version, so you may need to upgrade if you have many different clients.
12. World Time Buddy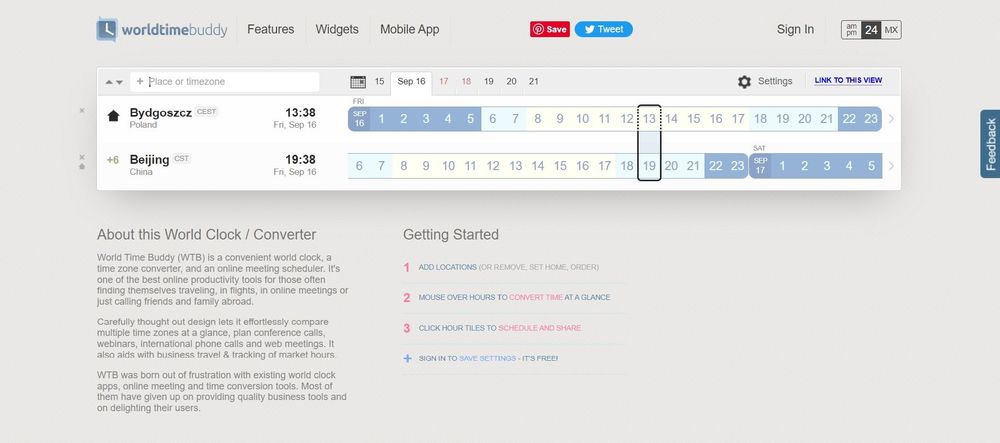 Keeping track of clients all around the world or on opposite sides of the country isn't easy. World Time Buddy will help you track various time zones. Not only does it act like a world clock, but it also helps you plan meetings and conference calls accordingly. There's also a mobile app version for virtual assistants on the go.
File sharing
File sharing is vital for virtual assistants, especially when you are dealing with files that are too big to send via email. It's also a great way of keeping a record of the work you've done in case a client needs a file that you've backed up in the past. There are a few options for virtual assistants you can try.
13. Google Drive
If you use Gmail, you probably have a Google account, which comes with 15 GB of storage. This also gives you access to Docs, Sheets, and Slides, which you would use for word processing. If you need more storage and even more features, you can pay for G Suite. The basic plan is just $6, and you'll instantly double your storage and access a business email and some additional apps as well. It's pretty useful for anyone who needs to share files with collaborators and clients. Unfortunately, you won't be able to access files when you are not connected to the Internet, but mobile apps are easy to use if you need to work on the go.
14. Dropbox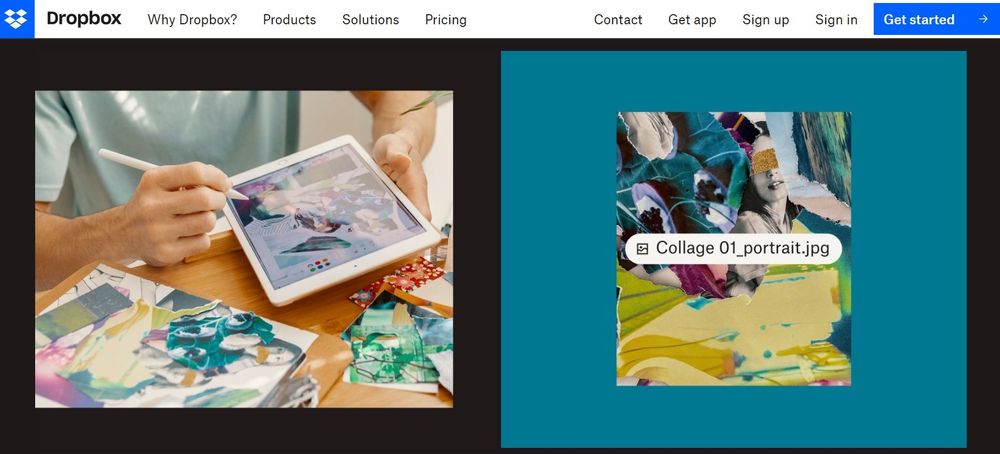 Dropbox was one of the first large-scale file-sharing apps that entered the market. The free version gives you 2 GB of storage, while the paid version can go up to 2 TB and comes with handy features like file recovery, content, and accident protection. You can integrate with a number of useful third-party applications, including G Suite, Slack, Trello, Zoom, and Office 365. At around $12.50, the paid version is very accessible.
15. pCloud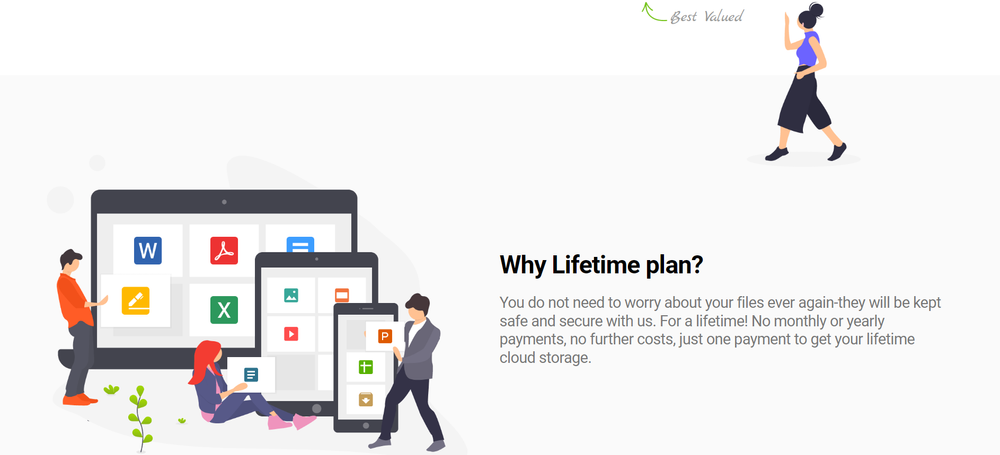 pCloud is invaluable for virtual assistants. You can store huge amounts of data too complex to manage manually. You get 10 GB free when you sign up, and you've set up your account; it's very easy to use.
16. Box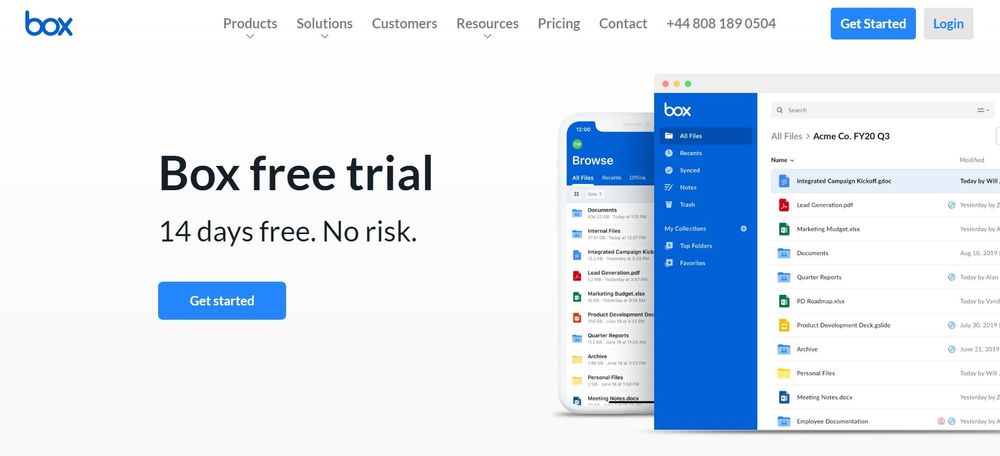 Box is a secure content storage management solution. You can upload sales contracts, product specs, and marketing assets and manage the entire content lifecycle from file creation and sharing to co-editing, e-signing, classification, and more. There are also more than 1,500 app integrations to make storage simple. Box starts at $15 per user per month for up to 3 users and comes with 5 GB of storage.
Social media tools
These days, the role of a virtual assistant has evolved, and you may need to undertake a number of tasks, including managing your client's social media accounts. You need a tool that will enable you to plan and schedule social posts, analyze the performance of the posts and hashtags, and reply to and manage comments. You also need the ability to manage your own social media presence so that you can help onboard new clients.
17. Post Planner
Post Planner boosts your content across various platforms. You can save time, schedule posts, and increase engagement at the same time. Post Planner subscriptions start at just $3 per month, and according to Post Planner, using their site will give your posts 510% more engagement if your goal is brand awareness and lead generation. The automatic scheduling feature will schedule posts at the best possible times without spamming your followers, and you can recycle posts without effort.
18. HopperHQ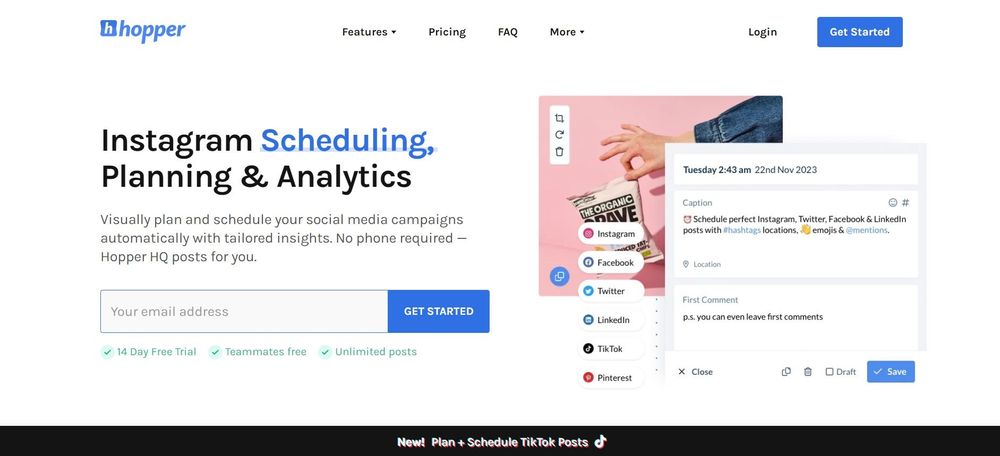 HopperHQ is a social media planning tool that will help virtual assistants organize client content and determine which content is the most engaging. Using a simple drag-and-drop Content Calendar, you can create and share relevant content across platforms and collaborate with team members as well.
19. Podcast.ai
Podcastle.ai isn't strictly a social media tool, but it is useful if you need to create shareable content. Podcasting is booming, and you'll certainly gain an edge if you can offer podcasting as a virtual assistant. You can use Podcast.ai to record and edit podcasts and audio files with just a few taps. There's no pro equipment required, and you don't need a subscription. You can create content seamlessly for free.
20. Social Champ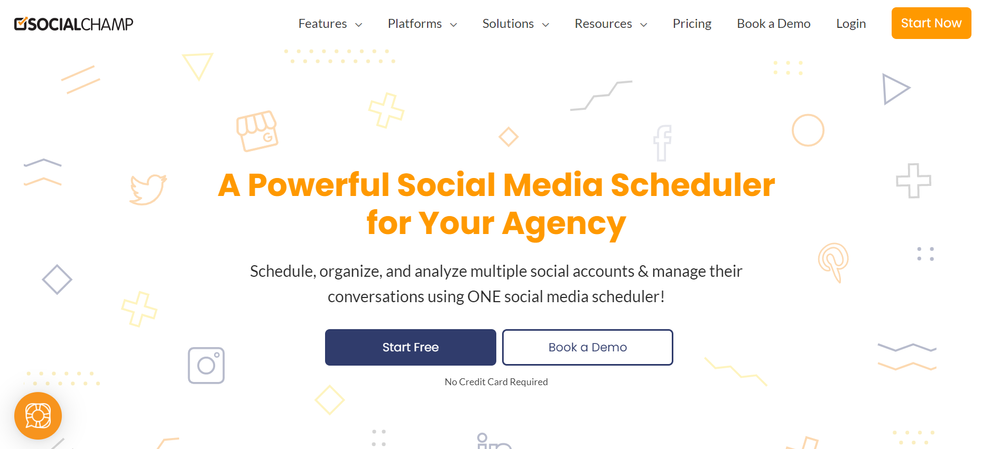 Social Champ offers social media management and automation support for Facebook, Instagram, Twitter, LinkedIn, Google Business Profile, YouTube, Pinterest, and TikTok. You can create, edit, publish, and schedule your posts using a number of handy features found directly in the dashboard, including bulk uploads, hashtag management, and more. You can also collaborate with team members and assign different tasks and roles. As a virtual assistant, you'll need the ability to track analytics and create reports. Social Champ will instantly pull your stats into presentation-ready reports, while the Engage feature lets you enter into quick and seamless conversations with your audience.
21. Hootsuite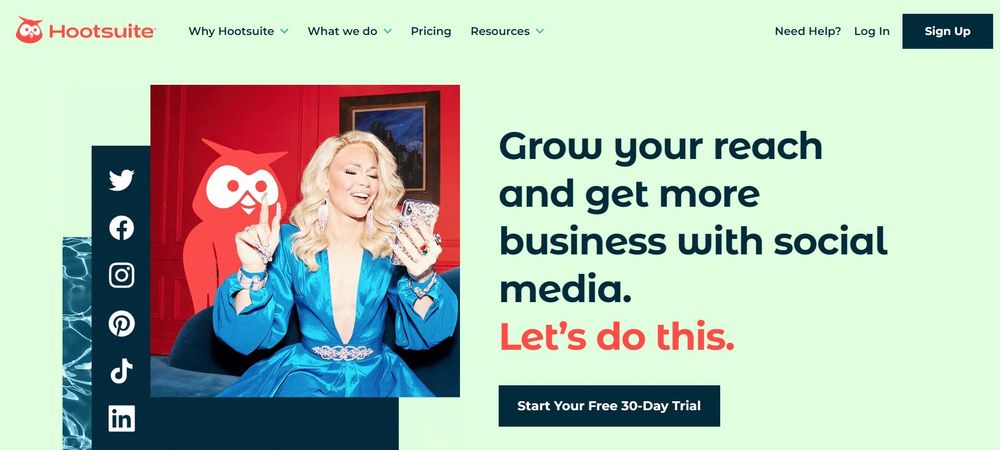 Hootsuite is one of the most popular social media management tools on the market and with good reason. As a virtual assistant, you can schedule content for clients' accounts across a number of social media platforms. You can also track results, engage with users, and even use the Hootsuite Academy to improve your skills (and gain certifications). Plans start at $19 per month for ten social profiles; if you need up to 20, that goes up to $99 per month.
22. Buffer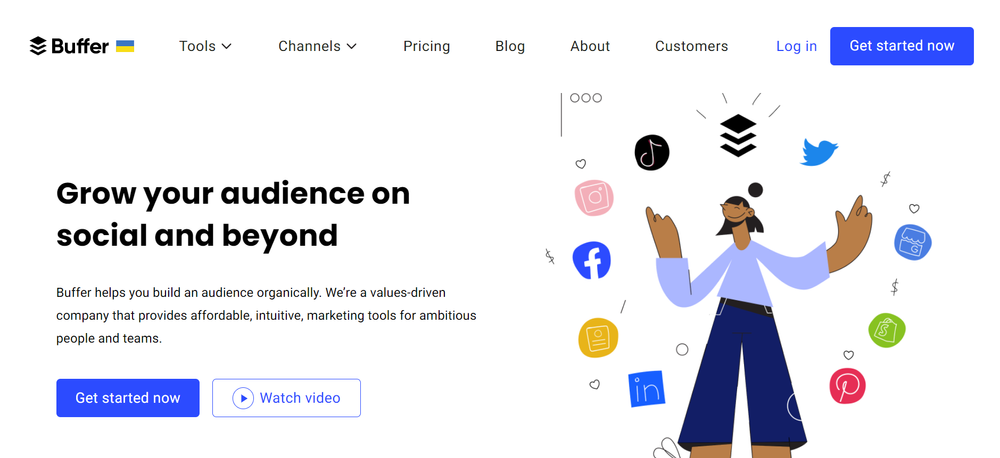 Buffer is similar to Hootsuite, but it's much simpler and a little bit cheaper. You can schedule social media posts, and Buffer will notify you if any scheduled posts fail, which can be handy. You receive eight social accounts on the Pro version, but you are limited to 100 scheduled posts. In order to schedule up to 2000 posts, you'll need to pay $65 per month.
Document signing and contracts
As a virtual assistant, you may need to prepare a number of legal documents and contracts for your clients, especially if you need their approval or signature to enter into a contract or agreement. This can be a challenge when you're working remotely. You also need the ability to create and send contracts to your own clients when you need to. Having professional contracts in place can avoid payment disputes and scope creep down the line.
23. DocuSign
DocuSign is a popular eSignature app. All you need to do is upload your documents in a PDF format, with areas requiring a signature marked on them. Then the client can sign them electronically and return the document to you via email within minutes. DocuSign can also store the documents for you online, so you can access them whenever you need them. DocuSign has the edge over many of the tools on the market because it is industry-verified and trusted. DocuSign isn't free, but it does offer a free 30-day trial with no credit card required.
24. SignNow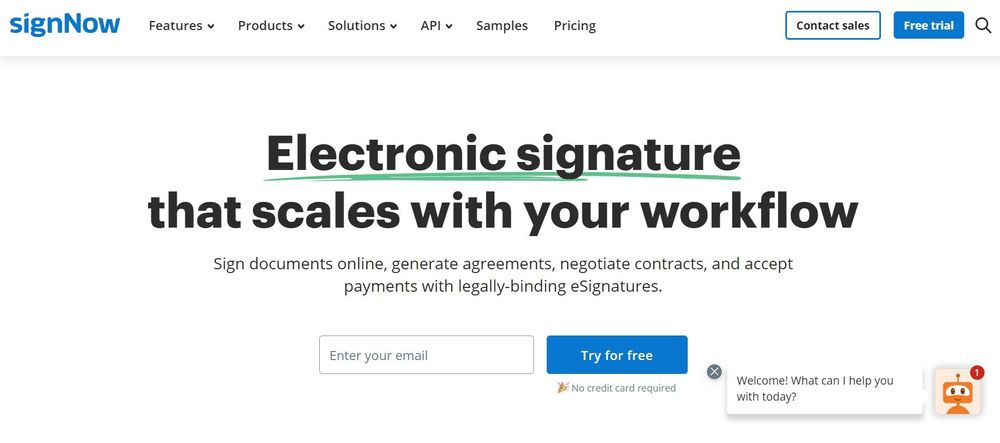 SignNow is a versatile and intuitive eSignature solution packed with collaboration tools and business integrations. You can sign documents online, collect payments and signatures, add wet ink signatures online, and even sign documents on iPhone or iPad. You can automatically export your signed documents to cloud storage services like Box, GoogleDrive, OneDrive, DropBox, Egnyte, and Evernote. There is also a handy library of fillable forms and templates you can use.
25. Adobe Sign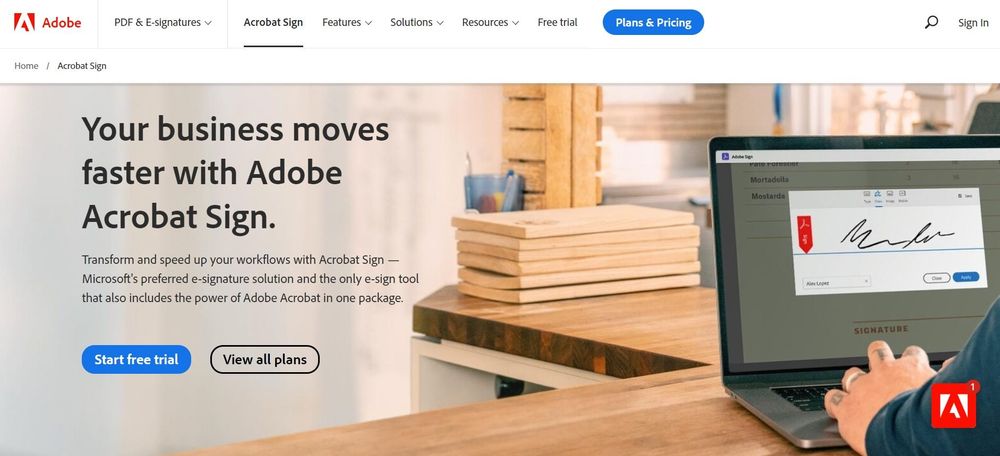 Adobe Acrobat Sign is a popular eSignature service that enables users to send, sign, track, and manage signatures using a browser or mobile device. It's part of the Adobe Document Cloud, which makes it easy to access Acrobat PDF documents and sign them while on the go. There are no downloads or sign-ups required for recipients. You can also scan and upload PDFs quickly using the free Adobe Scan mobile app. It comes with customized branding and integrates with legal, CRM, and HR tools like Workday, SAP SuccessFactors, Salesforce, and Box.
26. Indy Contracts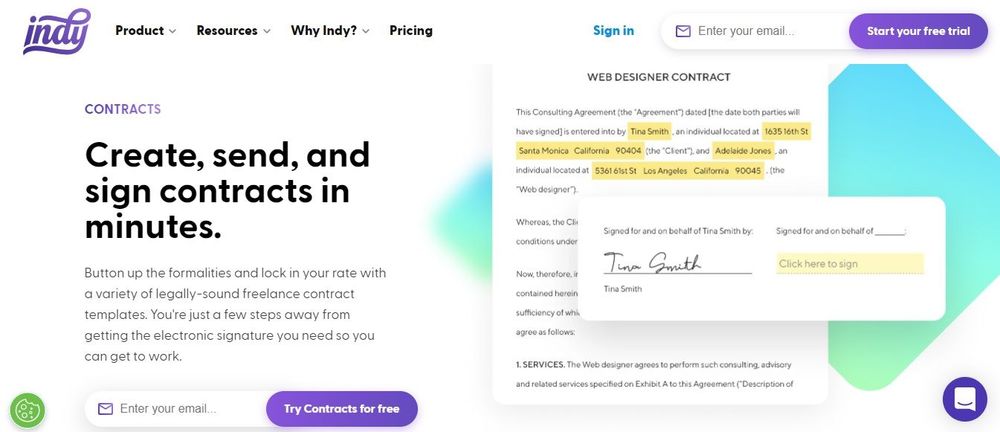 Indy has a number of useful features for freelance virtual assistants, but one of the most innovative is the contracting feature. You can create, send, and sign contracts in minutes with legally sound freelance contract templates. You can also store your signature online to reuse and send contracts to clients for signing without requiring them to have an Indy account of their own. You can also use this feature to track your contract's status, including Draft, Sent, Viewed, and Signed, which simplifies the entire process. You can check out the free plan, which lets you send two contracts a month to see how you like the feature. For unlimited contracts, you can sign up for just $9/month and get access to Indy's full tool suite that makes freelancing as a virtual assistant simple.
Bulk emailing
As a virtual assistant, you'll need bulk email tools for two reasons:
Providing mailing and marketing services to your clients
Keeping in touch with your own clients and prospective clients
You can grow your business and your clients through email engagement, but you'll need the right tools that can provide validation, branding, and analytical services.
27. Mail Chimp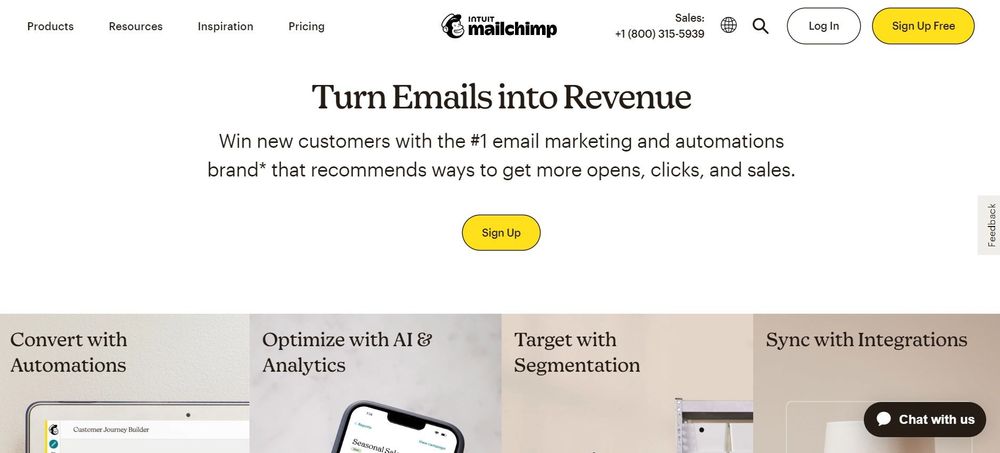 Mail Chimp was a pioneer when it came to email marketing, with a forever free plan and easy-to-use planning and scheduling email tools. Mail Chimp has evolved considerably since its early days as an email service provider, and today it's an integrated marketing platform that can create landing pages, survey forms, social media posts, and more. An AI-powered creative assistant can generate custom designs for your brand in minutes. It also comes with all the analytical tools you'll need, including insights, audience management tools, and more.
28. Sendinblue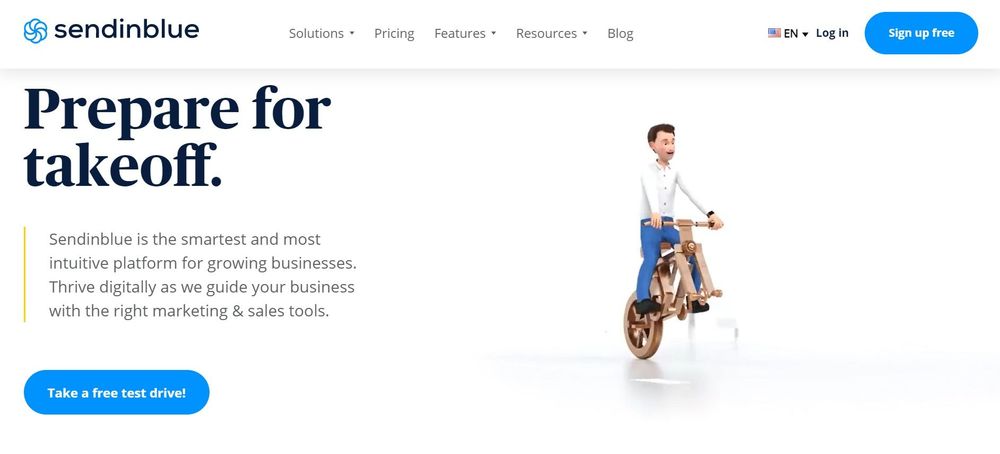 Sendinblue has filled many of the design gaps found in Mail Chimp, which is considered the industry standard by many marketers. It also comes with intuitive customer support to help get your email campaigns up and running. It offers SMS marketing, Chat, Inbox Management, CRM, and even transactional email support to subscribers. If you need a little more help with email, Sendinblue is a great choice.
29. GetResponse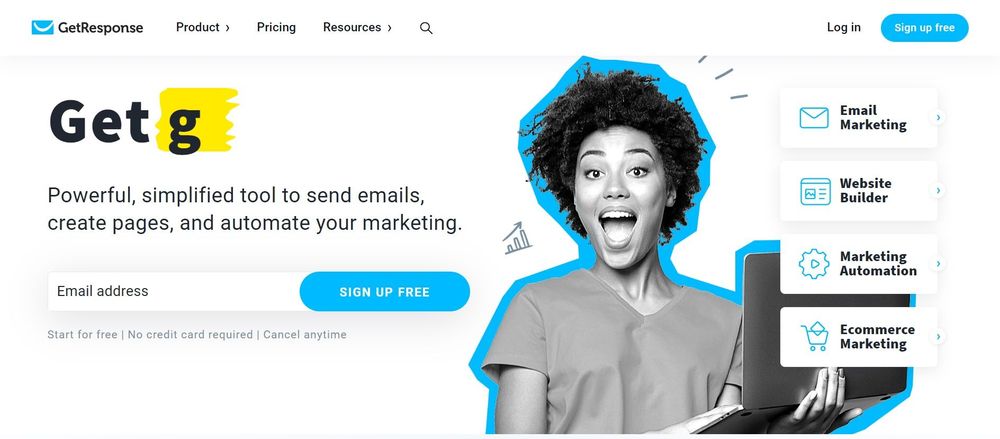 GetResponse offers a lot more than just email marketing software. It comes with website-building tools, lead generation tools, and marketing automation that can help you acquire more leads for your business and your clients. It's designed to work with virtual assistants, entrepreneurs, or even large enterprises. Subscriptions start at just $10.50 per month.
Communication
All virtual assistants need to be good communicators in order to deliver high-quality work and reliable assistance according to client expectations. If you need some apps that will help you build trust with clients and deliver high performance, these tools will assist!
30. Slack
Slack is popular with small businesses and large enterprises alike. You can use Slack to keep in touch with teams around the world. It's an alternative to email, with more than 750,000 active clients worldwide. You can use Slack for one-on-one conversations and video conferencing huddles or create groups around particular topics without cluttering the main chat room. Slack has various file sharing and communication tools that make collaboration easy.
31. Flock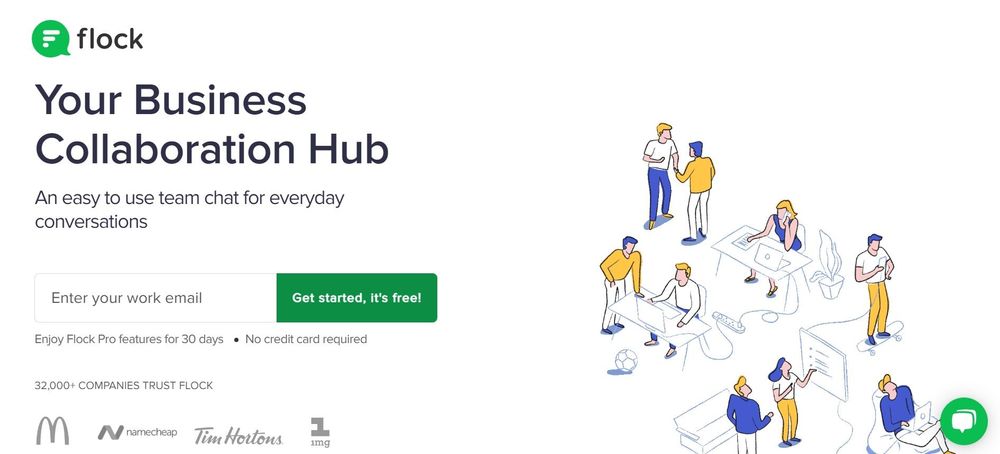 Flock has great messaging features that are particularly suited to cross-functional teams working on different projects. You can integrate Flock with a number of third-party apps that can enhance productivity and organize your work in a single place. You can send voice notes, create to-do lists, set task reminders, share files, and host video conferences with ease, making Flock a great tool for virtual assistants.
32. Google Workspace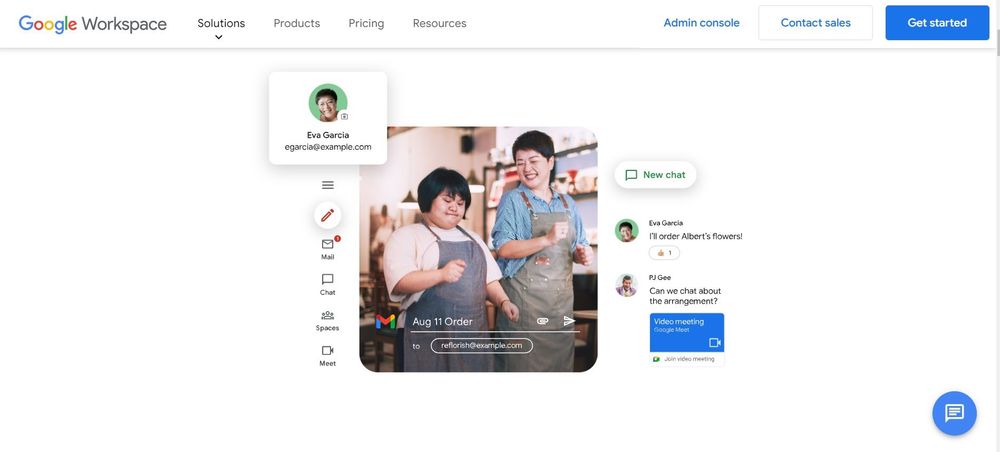 Google Workspace has become extremely ubiquitous; nearly all teams know how to use it, and it's suitable for almost everyone, from freelancers to large teams. You can use the Gmail, Docs, and Sheets tools to create and share files and use the video conferencing app (Google Meet) to discuss the options together.
33. Chanty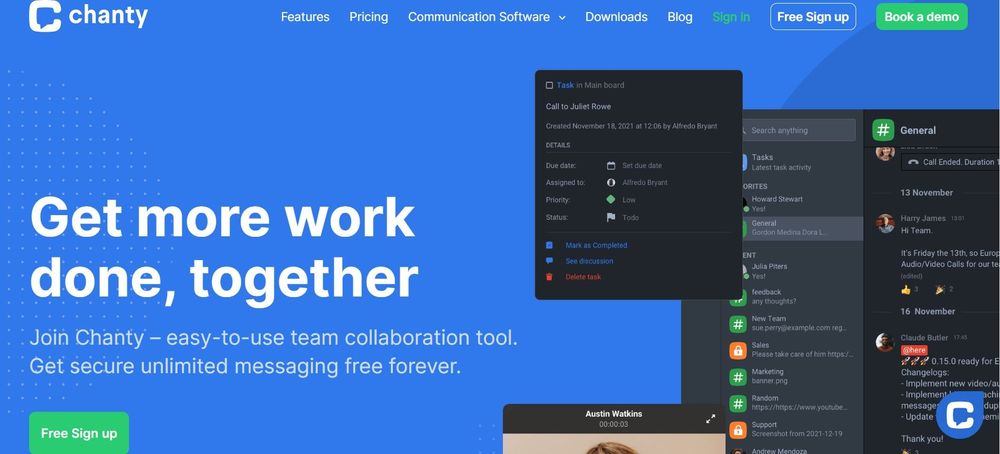 Chanty is a competitor to Google Workspace. You can use Chanty to collaborate with your clients or stay connected through the chat app. Chanty also integrates with third-party apps and can be used to set up marketing automation activities. The chat history is searchable, which makes it easy to keep track of your conversations.
34. Scribe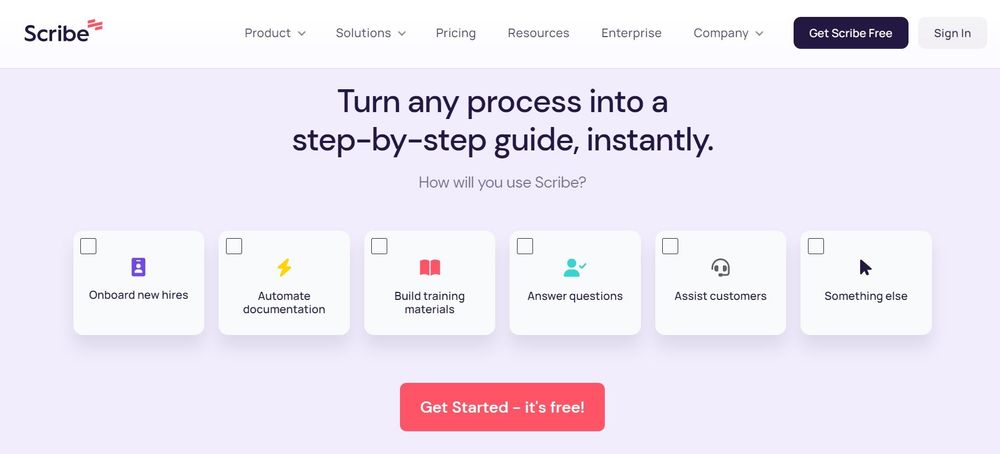 Scribe is a free tool you can use to document your processes. It will record your clicks and keystrokes to turn them into guides with screenshots and written communication. Once you've created a Scribe, you can share the process via a link or embed it in a CMS, wiki, knowledge base, or another platform. This is a great tool for creating onboarding documents for your clients or training materials for their staff or clients.
35. Grammarly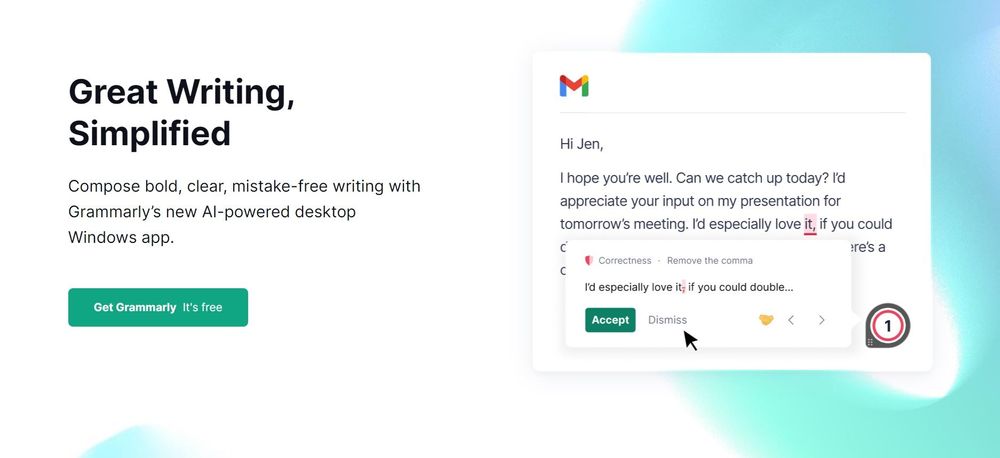 For communication to be effective, it has to be clear. MS Word and Google Docs have built-in word and grammar checkers, but Grammarly is an even more effective grammar-checking tool. As a virtual assistant, you have to be perfect in your communication. If your comms are error-prone and riddled with mistakes, your clients won't trust you to handle their work. The free version will pick up most spelling mistakes and basic grammar errors, but you should upgrade to the paid version for the best results.
Graphic design tools
As a virtual assistant, you may want to extend the services you offer by adding graphic design to your portfolio. You can create simple but attractive graphics for your wheelhouse using design tools. Alternatively, you may want to use these skills to make your own business cards or presentations for your clients.
36. Free Logo Creator
Free Logo Creator lets you create professional logo designs for your business by using a library of graphics, drag-and-drop functionality, design templates, and AI. You can create logos without any graphic design skills.
37. Jumpstory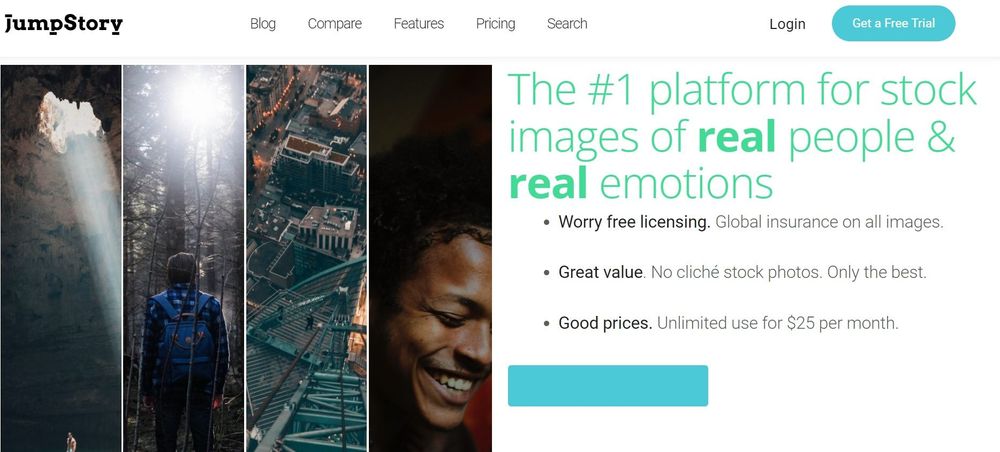 JumpStory is a great tool for busy virtual assistants. The AI-powered search engine saves the time you'd spend browsing and looking for photos. JumpStory offers global insurance on all of its content, as well as a search assistant feature that will find what you are looking for if it's not available.
38. Canva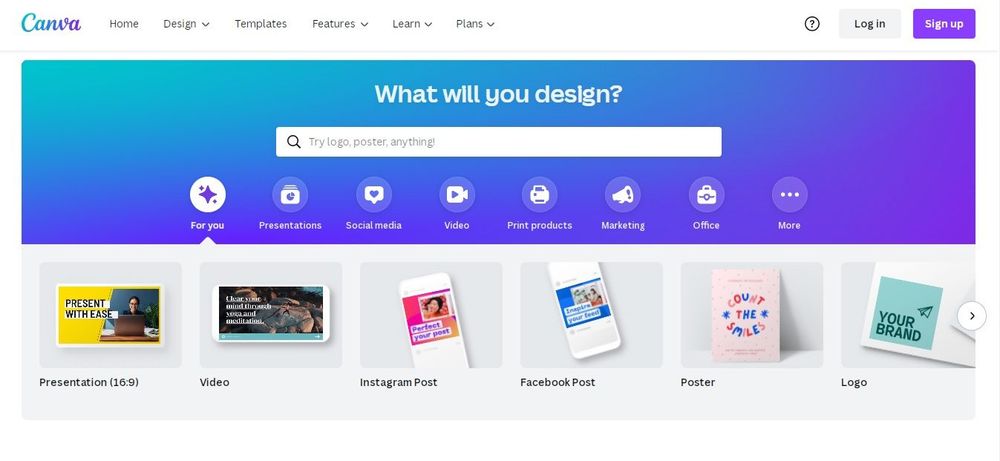 Canva is a popular tool for virtual assistants. It's easier to use than Photoshop but nonetheless comes with all of the tools and templates to create social media posts, reports, business cards, presentations, and more. You can access over 8000 templates and a huge selection of graphics and stock photos. You can also buy additional photos and fonts for $1 each.
39. Pixabay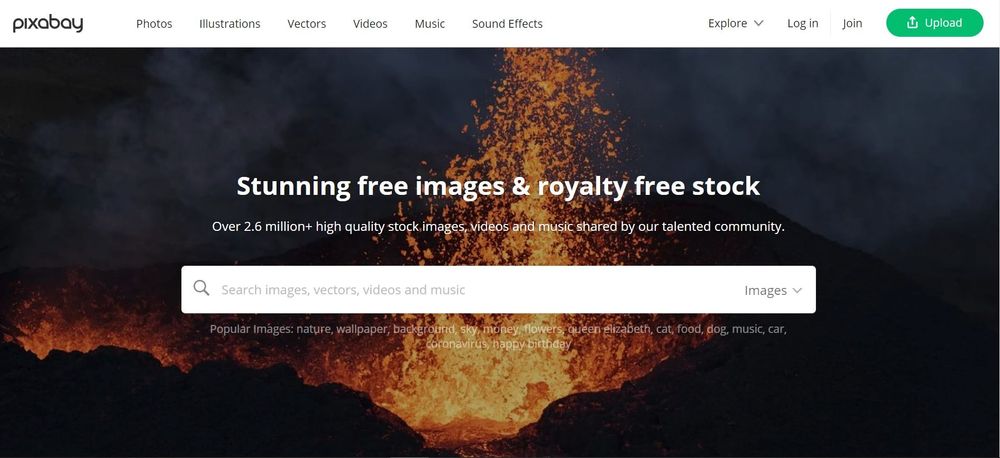 If you need to add graphics to your work, either for presentations or social media, you need stock photos. iStock and other professional stock photo sites can be prohibitively expensive, which is why you should bookmark Pixabay if you are a virtual assistant. Pixabay has more than 1.8 million images and videos to choose from. It's entirely free, but make sure you use images in a way that is covered by the license.
40. PicMonkey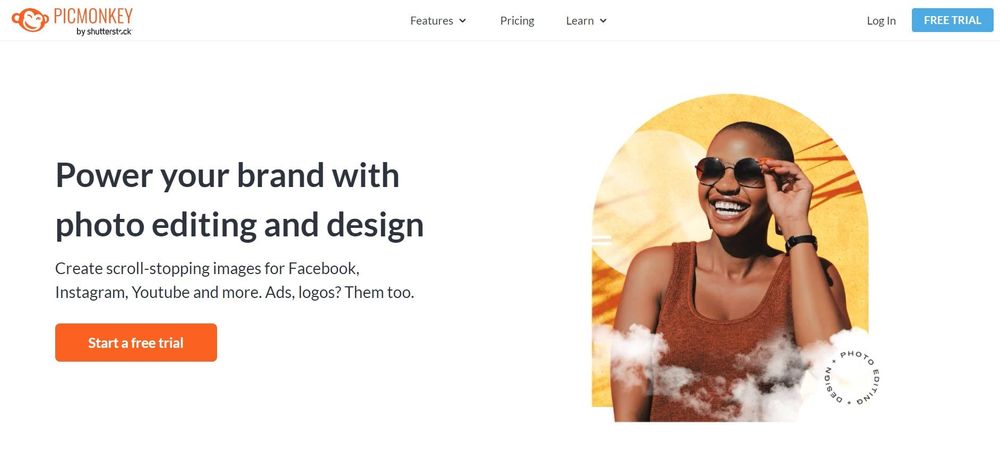 PicMonkey is a great photo editing tool for virtual assistants. It has great filters, effects, a logo generator, watermarking tools, and even branding kits and social media templates. There are more than 9000 graphics and textures, templates, and fonts, as well as access to stock photography.
Project management software
Every virtual assistant is essentially a project manager that has to multi-task every day. Thankfully, there are a few tools at your disposal to make your job a little easier.
41. Trello
Trello is a kanban board tool that you can use to collaborate and manage tasks. You can use it as a personal to-do list or create and share tasks among teams or with your clients. It can integrate with many popular apps, including Slack, Dropbox, Zapier, and more.
42. Asana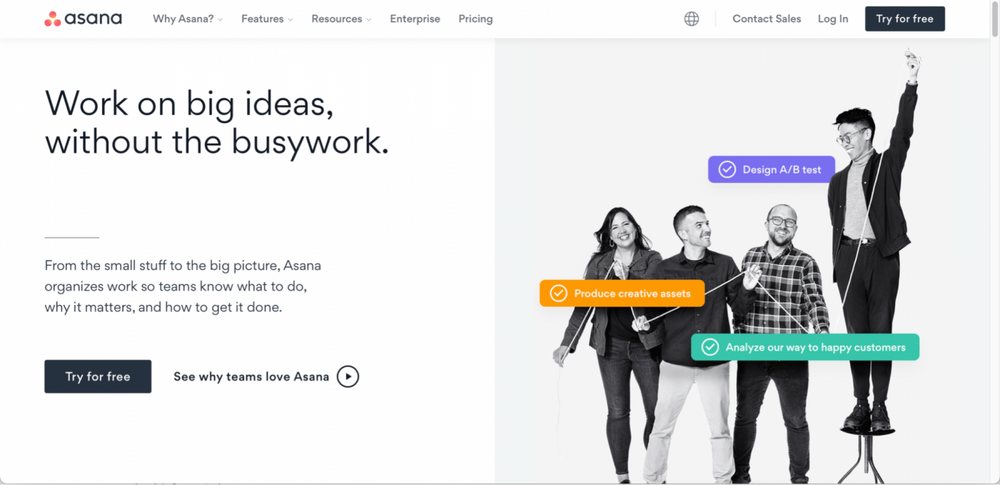 Asana was designed to make it easy to collaborate and share ideas. As a freelance virtual assistant, you can use Asana's timeline feature to take a look at the bigger picture and spot dependencies easily, e.g., tasks that can't progress because you are waiting for a client's final briefing. You can also share the details of a project with selected team members.
43. Indy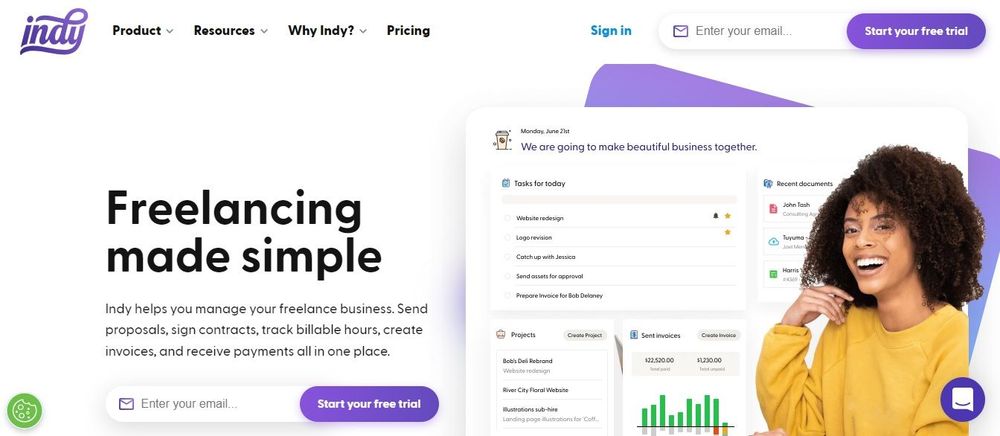 Indy is a project management software that's been designed from the ground up for freelancers. You can take charge of your business from beginning to end using business proposals, contracts, forms, and invoice templates that make it easy to onboard clients and wrap up projects. Indy also has automatic time tracking to help you keep track of billable hours, task management for managing projects, an intuitive calendar app for scheduling, and file storage to streamline your workflow. Best of all, you can get limited access to these features with Indy's free plan. No credit card required. For unlimited access, you can sign up for just $9/month.
Final thoughts
As a virtual assistant, you are going to need a whole host of tools to keep your business operating as it should. Tools like Indy have all of the features you need to stay on top of your work (and your clients' work) from anywhere in the world. Start your free trial to find out how Indy can transform your virtual assistant business.