Becoming a freelance writer means many things. It means hard work, independent income, pursuing your passion, and constantly developing your skills. There's a lot to it, but there's no reason to fear it. You'll be delighted at the opportunities that will show up for you once you get started as a freelance writer and find your writing niche. But first, you need to make sure you know how to get started on the path to success. To help you set a plan in place, we've put together some of our best advice for new freelance writers.
1. Manage your time
The first step to becoming a truly successful freelance writer is managing your time. There are several ways to do this, and the steps you take will vary depending on your personality. However, there are a few basic things you should keep in mind:
Make lists - The Type-A person knows them well, but even if that's not your style, in this case, it's probably a good idea. Making a list of each writing job you need to finish, the research you must accomplish, and the other daily tasks that you can't ignore should be top of the list for what you need to be a successful freelance writer.
Don't multitask - We've all done it, but scientists have proven that multitasking can actually cause you to lose up to 40% of the time you could be productive. In reality, our brains can only focus on one thing at a time, so multitasking is ultimately hours of our brains starting and stopping. In the long run, this usually causes more problems instead of increasing productivity.
Track your time - With a time tracker or other similar program, you can keep track of deadlines, how much you work, and what you've accomplished. This is an essential step to making every second count in your freelance business.
2. Improve your writing
Everyone has their own writing style, and that's something to embrace! You're bound to have been writing for years and developed good writing skills before you decided to embark on the freelancing journey, which means you have developed habits. Some of those are helpful, but some of them may need a little tweaking to fit into the freelancing niche.
When you're writing a story or a paper for school, you have the freedom to write whatever you want; however you want. As a freelance writer, you're usually crafting for someone else, which means you have to keep in mind what they want and need. The best way to make sure you're fitting what they want is to use their style guide, if they have one.
Most companies have a set guide of specific spellings, voice requirements, and other technical tips to help freelancers fit with their company voice. If possible, you'll want to get your hands on one of these, or at least talk to your client about what they want. Communication is essential to a freelance writing business, so be sure you're keeping your client up to date on your progress, asking questions, and letting them know of any issues you run into.
You'll also want to develop a good understanding of SEO writing. SEO stands for Search Engine Optimization. It basically means that you write in order to impress Google and show up on the first page of search results. This includes many facets: keywords that most people search, the number and kind of links you use in your writing work, and how you structure your content. One of the best ways to get to know SEO and the other top freelance writing skills you'll need is to enroll in a course.
Finally, make sure you make your writing clear and concise. People don't have a long attention span, and while writer-you may have read the dictionary in high school, you're among the minority there. Use language easily understood by all ages and avoid big words and long sentences.
3. Find your expertise
There are plenty of paid writing opportunities for freelance writers. Finding the freelance writing niche where your writing craft fits best and stands out from other writers is an essential part of creating a successful career as a paid freelance writer. While you may expand into several niches as you grow your online writing skills, it's nice to have an area where you are an expert. Here's some options:
Content writing - This is probably the most common freelance writing work. It usually consists of writing web content, ranging from web pages to blog writing to white papers. If you prefer long-form writing and enjoy research, this is a great option. If you are just starting out in your writing career, why not start writing your own blog post and see where it leads you?
Copywriting - This is very similar to content writing, but it is generally shorter and more directed towards making sales. As a copywriter, you'll create a lot of ads, marketing emails, or sales pages. If you're more into snappy one-liners and if you enjoy getting into people's heads, this would be a perfect spot for you.
Social media management - Social media is constantly increasing in importance, but not every company has the ability to keep up with it. If you can create meaningful posts that remain on-brand and attract likes and shares, companies will be clamoring for your help.
Journal writing - Freelance journalism is a little more difficult than other forms of writing. However, if you have a degree in journalism or a background in other writing jobs, this is a great choice. Newspapers pay well for long, thoroughly-researched articles and news stories.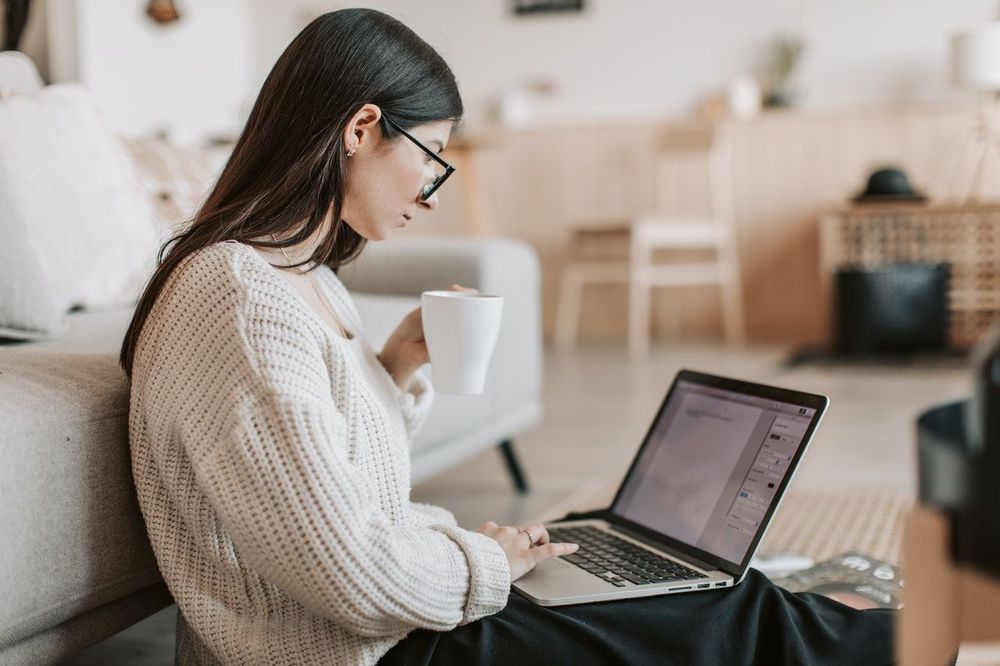 Once you've found your sweet spot, keep writing and keep pitching! Create writing samples and send ideas to potential clients as often as you can without being too pushy. It may take a bit of perseverance, but this almost always leads to results. Build a writing portfolio of examples of the work you can do, and don't give up on applying, proposing, and sending ideas. If you don't give up, you're sure to succeed in your freelance writing career.
4. Set your goals
Would you like to become a freelance writer full time, or are you just looking at saving up some more money for a vacation or paying off debts? Maybe you just want the chance to use your talents and get the recognition you deserve as a good writer. Whatever your motives, setting goals to reach them is of utmost importance. There are a lot of high-paying clients out there looking to hire freelance writers, and if you take some time, you're sure to find a path for you.
Most freelance writers will tell you that you'll need to develop a thick skin to make it as a professional writer. We all know writing is a rough business, and you won't fit every client's idea of the perfect writer. That doesn't mean you should give up! Keep a humble spirit, receive corrections, and then get back up and keep writing. And if you need a little help finding your first job as a freelancer, just check out this article and get started.
5. Find freelance writing jobs
When you decided to become a freelance writer, was it because you already know someone who is doing the same? If so, are there any freelance writing opportunities that they can put in your direction? If not, do not worry, as there are plenty of other avenues to seek freelance writing gigs:
Traditional job boards - Many writers will be able to find relevant freelance jobs on platforms such as Linkedin Jobs and Indeed. You can set an alert for writing positions so that you can be informed when these jobs come up.
Join writing groups on Facebook - Would-be freelance writers will often look to social media as the first point of inquiry when it comes to starting their freelance careers. This is a good place to share tips and ideas, and you can also find experienced freelance writers who will be only too happy to share their knowledge on how to find freelance clients. Building connections with other freelance writers will only strengthen your own writing career.
Cold pitching - Cold pitching is when you approach potential clients to offer your writing services. This could be the best way to find your ideal client, as many companies would rather pay for successful freelancers when they are needed than pay a full salary to an in-house member of staff. Many websites and publications are looking for guest writers, and this could be just what you need to kick start your freelance writing career.
Warm pitching - Warm pitching is when you approach potential clients who you already have some kind of working relationship with, perhaps an old employer or a company you are connected to or interested in working with. You can use LinkedIn to find clients by connecting with people who work at companies such as these, and this way, you can give your warm pitch a degree of professionalism.
These are just a few ideas, but there is plenty of freelance income out there for anyone who is willing to be proactive.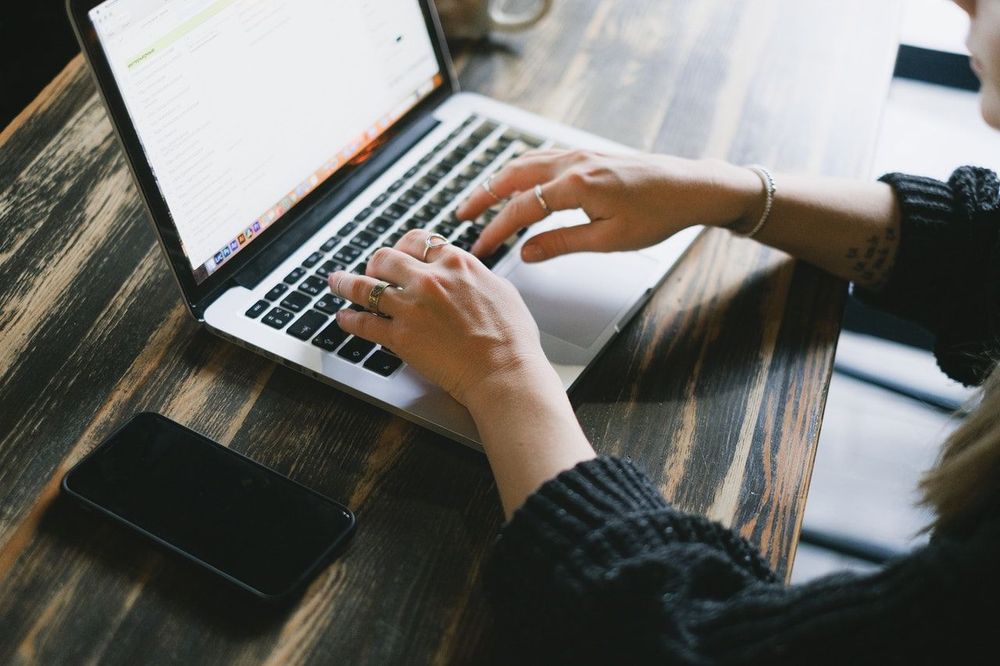 6. Making the most of technology
With the internet at your fingertips, many new freelance writers will be able to harness the possibilities of modern technology in a way that they never could before.
Having your own website is a good idea as it is a way to showcase your work to potential new clients. Having a good writer website also makes your freelance business appear more professional and trustworthy. A personal website is a shop window for attracting freelance writing clients. Your website should always provide links to your social media channels, as this is where people will usually go to find out more.
Social media platforms such as Facebook, LinkedIn and Twitter allow you to get information to a wider audience with little effort on your part. When you start freelance writing, it can help you to build your profile quickly and to attract more clients.
7. Write great sample work
Before you decide to start freelance writing, it is a good idea to create some sample work. As mentioned earlier on in this article, you could also publish your own blogs, which is a great way to showcase your writing samples. Write articles that show your potential as a freelance content writer. Many blog owners also offer guest posting opportunities, so be on the lookout! Guest posts from popular writers are a great way to draw traffic to your blog.
8. Collect client testimonials
Once your freelance writing business starts to build up, you can ask your clients to write short testimonials that you can add to your writer's website or social media. LinkedIn has a testimonial function just for this purpose. This will show new clients that you have a good reputation as a freelance writer.
Benefits of being a freelance writer
Many aspiring writers are daunted by going freelance, it can feel scary to be completely in charge of where your money comes from, and as with any self-employed work, imposter syndrome can creep in! However, this drawback can also be turned into a huge advantage. You can take on as much work as you choose, starting small at first and building up more work as you become more confident. If you are prepared to work hard, the rewards can be substantial.
Work any place, any time - One of the biggest perks of being a freelancer is being able to work when and where you choose. No need to set an alarm clock. You can fit your work around your lifestyle. Sunny day outside? Instead of being stuck inside an uninspiring office, you have the option to take your laptop to the park or even the beach. You can even work from the comfort of your own bed, should there be a day when you feel like lounging. It also fits perfectly around family life and is a great option for stay-at-home moms. There is freedom and flexibility in freelancing!
Work variety - Are you the kind of person who would find it boring doing the same work day in, day out? With freelance writing, you can be assigned all kinds of different topics, and you can choose to write about things that interest you, whether it is an academic topic or maybe health and wellbeing, parenting and family life, creative hobbies, etc. Being a freelance writer often means researching topics that you might not be familiar with at first, which can broaden your horizons.
It all depends on you - You are in complete control of your personal finance and how much or how little work you want to take on. You are your own boss - you can choose whether or not to take on a writing assignment - if the topic does not interest you or is not something you would feel confident writing about, then there will be plenty of other opportunities that suit you better. Your clients will know that time is money, and so if there is a tight deadline, you are perfectly entitled to ask for them to pay you more. The more work that you put in, the greater the reward will be.
Avoid the stress of office politics - Being your own boss also means that you get to choose who you work with. There is nobody above you, such as a boss or supervisor, that you have to impress, and no competition from other work colleagues. You can avoid all of the drama and stress that can come from working in the office environment, making work much more enjoyable and relaxed.
Conclusion
Having read all the advice that this article offers, you will have a clearer picture of freelancing and if it is for you. The few drawbacks are outweighed by many benefits, the main one being that you are completely in charge of your destiny. Freelance writing is an ever-growing industry where opportunities are many for those who are dedicated. The sheer variety of work on offer means that you will never feel bogged down in a mundane working life.
A few key points to remember:
If you enjoy working independently and the flexibility that setting your own hours will bring, then you will love freelancing. In fact, you will likely never want to work for anyone else but yourself again.
Remember to log everything, as this will enable you to work more efficiently going forward. Track your time, keep records of your income and outgoings, focus on one task at a time, and be prepared to be flexible if something is not working in your favor. Although freelancing offers ultimate working freedom, it is also important to be methodical and organized.
Perhaps the most important question of all is what do you want to achieve? Is it most important to you to write about topics that you are passionate about or to generate as much income as you can? Either way, there are plenty of opportunities to improve your writing and to find freelance writing gigs that will work best for you.
You do not have to have contacts in the freelance writing world in order to find work for yourself. Cold pitching can be a very successful method if you do a little research and find companies that are likely to require your services. You should also make the most of technology, including social media. Making a career in freelance writing is possible for anyone who is willing to make it a reality.
And if you want to make freelancing even easier, Indy has all of the productivity tools you need to elevate your freelance business, including Proposals, Contracts, Forms, Chats, File Storage, Invoices, and a Time Tracker to give you greater levels of efficiency with just one website. Sign up to Indy today for free!