While the freelance business already had its appeal, the pandemic brought it to the middle stage. Freelancing has become a solution for businesses, with the workforce getting more distant in several sectors. According to a report, independent professionals brought in $1.2 trillion in 2020, with every 1 in 3 people engaged in freelance work.
Many interdependent professionals choose to leave their daily wage jobs and adopt freelance careers full-time. Around 4 in 10 people put their abilities to work as independent professionals, with an 8% rise in the number of freelancers in 2019.
While developing an independent professional career can be exciting, a complete career change may intimidate you. Whether you want to supplement your old job or go for a full-time freelance business, here are some freelance guidelines for new freelancers to accomplish the freelance success they wish.
Freelance Career- Advantages and Anxieties
Independent professionals feel attracted to the freelance world for several reasons. The lifestyle provides amazing advantages as well as freedom. Those who are self-employed can choose a work schedule that's suitable for them. If you are a nocturnal (pun intended), you can work late-night hours and sleep during the day. If you are an early riser, you can complete your work over a cup of coffee.
A freelance career allows you to choose your own clientele. You can accept projects and work for a variety of clients. It enhances your stability as losing a single client doesn't mean a loss of your lifetime earnings.
Although building a freelance career has its set of challenges, as you can see, it comes with its benefits. Luckily, you have strategies that freelance writers can adopt to find clients and develop workstreams to avail all of the benefits of this career confidently.
Tips for New Freelancers
Here are a few tips that will help freelancers with different experience levels to develop their careers and carve a niche where they can flourish.
1.Know your expertise and be clear about what you can offer
When a potential client hires a professional, they are looking for a freelancer who has experience working on a particular niche. Though any freelance writer can write content on plumbing, someone who has extensively written on this topic will have background knowledge and can produce a high-quality piece. Thus, potential clients seek to hire such professionals.
Plan the kind of freelance business you want to specialize in or be known for. Keep your old experience into consideration. You should also consider your expertise and then take steps to shape and mold your freelance career. Having expertise or background knowledge in a specific niche will give you a competitive edge over others and make you a worthy professional.
If there is an industry you want to work in, but you don't have training or experience, you can choose certifications and learn about them.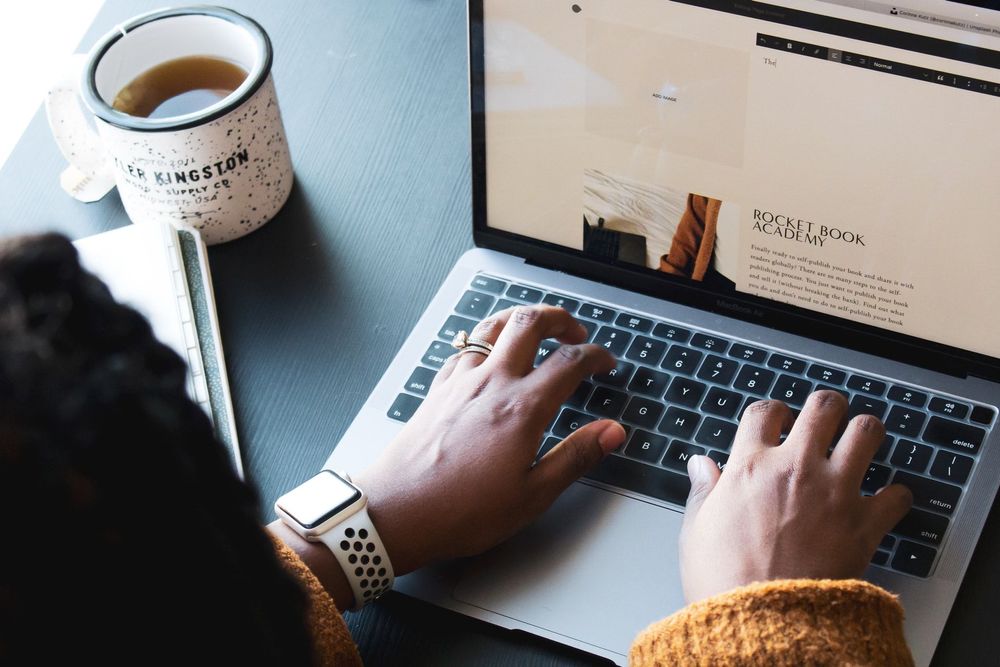 2.Handle the logistics
There is a list of somewhat unexciting but essential things you need to take care of when you freelance, such as tracking your project, deciding the project rate, creating a contract, and invoicing. It is essential to plan the logistics ahead of time so that you don't scramble things in haste.
Take proper steps to manage your project, and always track your time and invoice. Prepare a basic contract to secure your work and draft an effective proposal for a project you are bidding on.
When it comes to pricing, make sure you charge your true worth, depending on the cost of what you are delivering or the business hours you are offering. If you do good work and your clients are happy with it, the pricing won't be an issue.
If you don't know how to write a proposal, several services online can help.
All the above points are discussed in more depth below.
3.Dig deeper into the price
Pricing comes in the logistic segment, but it is worth discussing separately as it is quite a tricky topic. There are different ways to price your work: hourly rate and per project.
Usually, professional freelancers avoid hourly rates as it gets granular. There is more opportunity for your potential clients to nip and compare the time and work. It also opens different pathways for the client to micromanage the project and try and save money while making it more difficult for you to work.
The truth is, when you are working on a project, there is a lot of 'behind the scene'' work that doesn't reach the eyes of your clients. Only you can see all the creativity, brainstorming, internal work and copywriting drafts you prepare for each project..
Hence, it is recommended to always go for a project-based pricing model in which you look at the complete project and then mention your price and timeline accordingly. Under such circumstances, you and your client look at the project's overall value from the very beginning rather than giving an hourly insight.
However, there are situations when you can agree on an hourly rate too. Working on projects hourly can prove to be profitable if most of your work comes from larger projects. For instance, a client needs graphic design projects on a weekly or monthly basis. So, for these situations, you can work at an hourly rate.
Hourly rates make more sense in situations where you work intermittently after working on a complete project as your full-time job.
Lastly, it is very important to get paid your true worth and value for the work you are creating for your client.
4.Look for clients using different freelance platforms
There are multiple platforms to help you find work, especially when you have just started your freelancing career. Freelance platforms are considered the best place for new freelancers trying to find freelancing job opportunities.
Although, it is very important to be cautious as companies use freelance platforms to try out the services of new freelancers. You may encounter job postings that may not pay your true worth. However, do not let these small issues deter you from giving freelance websites a try. Finding clients through these platforms is simple. Do your homework on pricing and project value, so you are not underpaid. Be firm about your talent and believe in yourself.
Different ways to find clients
Honestly, it is hard to find freelance clients if you are starting without any reference, recommendation, or networking. But it is not impossible! Usually, word-of-mouth recommendations are the best method to get work. But, there are other ways to find prospective clients and work even without a network.
Market your services directly: Look around different platforms and the companies you'd like to work for. Prepare your list and come up with a simple and professional email pitch. Make sure your email has links to your website and your portfolio. You can also upload all this on different freelancing platforms; these steps will bring in business inquiries.
Try LinkedIn Premium to generate leads: LinkedIn Premium offers you the opportunity to message everyone you want. You can network and develop connections with different companies here. Email all freelancing companies and prospective clients, and you will surely win projects.
Check out relevant websites daily: Job postings are updated daily on freelance websites, so invest some time browsing those websites and reach out to clients to discuss their requirements.
Pro Tip: Remember, you don't need to work with every client coming your way.
There are some red flags, and sometimes, a new client may not be good to work with, regardless of the reason. It may be because of pricing, their response to emails, or the level of control they want over your work. If you are not comfortable working with a client from the start, you shouldn't work with them.
5.Market Yourself
Many freelancers choose to opt for self-promotion, but that doesn't mean you have to shout on the street or distribute flyers. You need to promote your skills and expertise efficiently.
You can start by developing your own website to show off your portfolio. Prepare PDFs of your written articles or developed graphics to send as samples to the clients. This will save both you and your client's time. Make sure your website and portfolio are always up to date.
Having promotional material for a particular niche lets you target a specific list of clients and market yourself as a professional in that field. This will help you connect with your target clients.
Answer all the questions and queries that you receive from potential clients and gauge if the prospects turn into satisfied clients.
Different Scenarios
There are several scenarios where your skills can render help when freelancing, so it is very important to develop a professional image and market your services accordingly. Here are some common scenarios that a freelancer may experience.
A company or founder may:
Need a redesign for its SaaS product
Need to design its internal design resources
Need to develop an Android or iOS app
As a freelancer, you can benefit from these scenarios by using them to market your skills.
By addressing these situations, you allow your client to relate to you, which is an amazing way to enhance your chance of getting to work with a new client.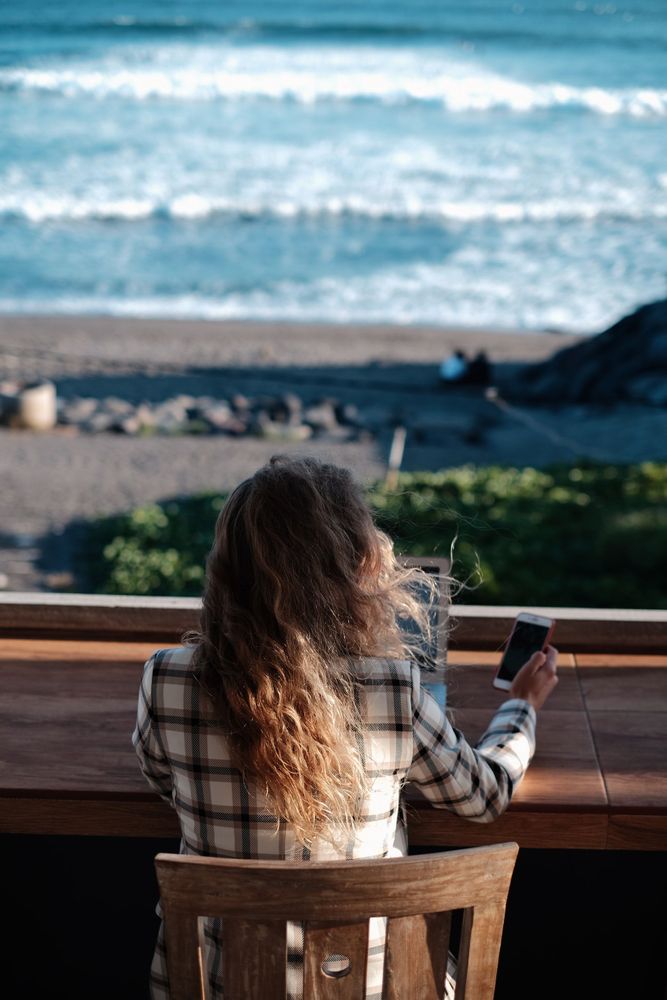 Make an LLC
There are several reasons to form an LLC and be your own boss. Firstly, it is your way to protect yourself. An LLC separates your business money from your personal money.
So, if your client sues you, he/she will sue the business. Another amazing advantage of an LLC is that it makes accounting and tax bills easy to manage.
If your personal earnings and business earnings get mixed, doing your taxes may be problematic.
Develop a social media presence
You should also develop a social media presence on Facebook, Twitter, and other niches to appeal to your target client. You can write an article as a free sample and use it for reference on these sites. Websites like Odesk, Guru, Freelancer, and UpWork help you find remote work opportunities easily with potential clients according to your preference.
6.Use contracts to handle work better
When you win bids or get a project assigned, your contract binds you with the work. A contract helps you meet the expectations and makes the work process as smooth as possible, so make sure you mention all the required details from both sides. Conducive and mutually-important communication plays a major role here!
The contract includes details related to the expectations of both parties. For instance, if you work as a full-time freelance writer, consider the editing and revisions you will need to undertake before you submit the final project rate. If the project is being paid hourly, how will the hours be tracked and reported?
Open communication is very helpful in hourly projects. However, if you don't want to get disturbed by regular calls from clients, you can politely ask them to email you. But make sure you answer their emails. You can select a contract template to help you create a good contract, but make sure both parties sign the contract.
7.Update clients regularly
Once you start a new project, keep your client updated on your progress. Do not skip any of the guidelines outlined in the contract. For instance, you may have an agreement to inform your client as soon as you reach a milestone; make sure you do that.
You should also let them know if there are any changes in the blog post. If you think you need to re-adjust the project deadline or re-discuss anything you have previously agreed to, make sure you keep the communication open and straightforward. Please explain the reason for the change and share ways in which you will manage it.
When you submit completed work, make sure you don't close the communication. It is very important to keep your clients satisfied to land recurring work with them. Use all the opportunities available to you to develop your client base. Stay motivated to build your brand and reputation.
8.Keep your project expectations realistic
While gauging your project scope, you cannot predict how much time and effort it might take. However, gradually you will get good at this.
It is tempting to please a client through a budget or timeline because you want the work, but as a freelancer, you should be realistic with your pricing and timing. If their budget is low, look for ways to lower the scope. If their timeline is not feasible, honestly share your views with them.
Choose your own hours and stick to them. Though it may be tough to bring it into practice, it is a great habit. Often clients expect you to do everything they want, but the best clients listen and agree with your conditions, respecting you for the work you do.
The best thing you can do is put new project milestones in a calendar and share it with your client.
If a project should last for a month, but the timeline is not followed, it will affect your revenue and capability to schedule work. A project timeline keeps you and your prospective client accountable.
A major reason why work exceeds the schedule is that some clients give feedback slowly and want more design options than you have previously thought or agreed upon.
Always conduct meetings with your clients
A general rule of thumb is that around 25% of the project cost should be included for meetings and project management regardless of the project cost. Thus, if you are charging $5000, you should include $1250. Sync your percentage to the size of the client's business. The bigger their business is, the more meetings and work will likely come up.
9.Showcase yourself as a leader
When working as your own boss, you need to project yourself as a leader. The client may try to influence you with his/her vision and logic. However, this is important: what differentiates an average freelancer from a pro is the ability to know what your client is projecting and propose a unique but related plan to meet their requirement.
For instance, let's say a client wants you to develop a new health insurance mobile app using his/her idea. You know it may take a lot of money and time, but still, fail.
Here, it is suggested to have an open discussion with your client about what you really think of the idea and propose something less risky with a greater success rate. Most freelancers hesitate to make this attempt as they fear it will endanger their position.
10.Ask for recommendations and testimonials
Following up after building a good connection with your client is great. You can easily make a client write a testimonial for you when you do this.
Testimonials are an important part of your marketing strategy as they work as a professional recommendation that enhances trust in new clients.
You can publish the testimonials on your website, LinkedIn, other social media channels, marketing PDFs, and freelance platforms. The more recent a testimonial is, the deeper it affects your positive rating.
Referrals are also a good way to get more freelance work and clientele. A referral means that your client recommends you to other people in their network who may need similar services.
Tips to achieve freelance career success
Keep upskilling your abilities as a freelancer
Regardless of how skilled you are, the truth is that the freelance business is consistently evolving at a great speed.
Hence, there is no time to slow down. You consistently need to upgrade your abilities and skills to match with other freelancers.
By selecting to earn a lifestyle as a full-time freelancer, you are committing to the profession of 'being a forever learner' of your selected ability. Online courses and diplomas can be a good way to stay updated, especially those courses which pique your interest and curiosity.
Dedicate to reading one article a day and watch how quickly you adapt the sector lingo. Listen to podcasts or watch webinars and tutorials. Follow the experts of your chosen field and see what they are consistently up to. You can also join a community in your preferred field to stay updated. As long as you are curious, you can enjoy a competitive edge over the other freelancers.
Learn the beautiful skill of client pitching
Yes, another mistake that most freelancers make is that they just set up a website and assume prospects will come rolling in. You could only wish it was so simple.
To maintain a good number of leads on deck so you can handle your expenses, freelancers must dedicate some time to learning how to pitch clients. It is as simple as emailing a business and asking if they need help with their projects, social media promotion, etc.
You may get several rejections and denials initially, but you should keep refining your approach, and it will not take long before you start getting positive responses.
Secure your health (mental and physical)
It takes a lot to work remotely as a freelancer. Not only do you have to set your own hours, work independently, manage your work, and maintain your cash flow, but you also have to balance this workload with your personal life.
Like any other work, freelancing is a full-time employee work where you work remotely like your own boss and employee. Hence, it is very important to maintain a balance. If the balance is not maintained, you may harm your mental and physical health.
Never sell yourself short
Though bragging is completely prohibited, if you don't talk about yourself, you may never be able to convince your clients to hire you. The goal here is to back up your claims with proof. For instance, if you convince a client that you write amazing blogs, you should send samples of related blogs. Actions say more than words.
When you have proof of your skills, you can start charging clients better rates. Remember, you don't get paid employee benefits, health insurance, etc., so charge accordingly. You shouldn't overprice yourself, but you also don't want to sell yourself short.
Ensure you are compliant
Though you are working as one person, you are still running a business by rendering services to people and earning money. So, as you start your career as a freelancer, you should research and find out the kind of legislative options available to structure your work. Every country has its unique laws, and if you don't comply with them, it can lead to penalties. Hence, it is suggested to consult a professional to learn about the laws and how best you can use them to your advantage.
Opting for a registered company doesn't just help you skip fines for your local tax but also makes you eligible for a lower tax rate. Your tax bill can be streamlined by expensing business purchases such as a new laptop.
Also, a registered company can help give your freelance contracts more legitimacy.
Choose the right tools to automate and outsource
Being a freelancer, you know you have limited hours to manage your to-do list. Hence, you should be precise about which activities create maximum value in a day job for you and which ones should be outsourced.
Consider invoicing, for instance. Do you think freelancers love to create invoices because they will get paid after it? Well, no! They find it sluggish and repetitive, so they either automate it or outsource it.
Know the right time to level up
Agree or not, there will be a time when you will have too many clients who want to work with you, and there will be more leads and more work than you can do.
This is the point where a freelancer and independent professionals should decide if they can scale to a higher level. Pro freelancers know the right ways to develop and enhance their freelance business. Make sure you follow their pattern or make your way through.
Know how to accept feedback
Sometimes, feedback devastates your freelancer ego, but feedback is a necessary part of the job. By embracing the feedback, you can better understand your client's needs and strengthen your working relationship.
Take all negative feedback and make sure you learn from it rather than feeling embarrassed about it. After the lesson is learned, you will grow from your mistakes.
Be a member of a freelancer community
A common mistake that freelancers make is that they don't reach out to their fellow freelancers. While you may feel hesitant to engage initially, you need to understand that they are from the same 'working community' as you are.
You should always join a freelancer community. Only they can understand the highs and lows of a freelance career. By joining, it will help you know the current rates for a specific project, learn pro tips to help clients, and hear about any available jobs you can apply for.
Develop friendship and not a relationship
Working collaboratively is more fruitful. So, it is important to get to know your client and find out what their pain points are. Take some time to understand what will benefit their work.
Plan your day
Are you aware of the Pareto principle? According to this method, you should follow the 80/20 time management rule, which states that 80% of sales come from 20% of clients. Hence, you should prioritize the 20% to get paid for your efficiency and effectiveness first.
Also, ensure that you begin your day with the toughest jobs first. Once you have completed what you hate the most, the rest of your day will be simpler.
Specialize in a specific field
Do you want to work in a specific niche? Specializing in something helps you build trust with potential clients more quickly and makes you more sellable to prospects.
For instance, a designer who knows how to develop apps for Android will get better freelance job opportunities in this field than freelancers who have generalized skills.
Today, the market is extremely competitive, so you don't have any assurance. But if you specialize in a field, you can increase your odds of getting specific freelance work opportunities.
Document your best work
It is very important to document your work. Documenting your projects helps you develop a good portfolio for your prospects to help you get more work.
Moreover, it helps you keep a record of your best work. If you try out something new, make sure you include it in your portfolio.
Once you start getting professional, you can gradually increase your freelancing rates. Documenting will help you keep your progress in check.
Ask for a downpayment
Usually, freelancers hesitate to ask for a downpayment. Remember working on a project before payment is never good. Always ask for an initial deposit, say 30% for creative work and the rest of the fee can be collected once the project is finished.
Also, it is always suggested to be open for all types of payment. You will come across different types of clients daily. Some will want to pay through cash, wire transfer, credit card, third-party apps, or net banking, so make sure you accept everything.
Many freelancing projects get reassigned because the freelancer has restricted payment options.
Conclusion
Like anything new that you adopt, there will be some challenges and hurdles when you start your freelancing career. Sometimes the learning process may appear daunting and tedious to you.
But once you develop some type of expertise in freelancing, you will know how to deal with challenges, get bigger projects, better rates, and more clients to work with. So, get in the pool and learn the best strategies to make your way through it. If you want to get the maximum from it, you should dedicate yourself to it.