"Lawyers have been playing the role of the accidental project manager for many years without any formal training or project management experience."
That quote from Kate Bassett, global head of legal project management at Ashurst, should feel familiar to many lawyers and people who manage legal projects.
Studying law, while very demanding, is not the same as studying project management. So, a new role has risen during the past ten or fifteen years. Now, law firms are hiring a legal project manager, or more than one, to ensure every aspect of their legal projects runs smoothly.
One way they are doing this is to use a legal project management tool.
In this article, we'll tell you what legal management software is, how it helps law firms, and what to look for as you evaluate legal project management tools. Then, we'll add a few recommendations of the best software programs on the market today.
What is project management software for law firms?
Project management software for law firms is a digital resource to help law firms run their projects better. Firms can use this kind of software to track the progress of their projects, make timelines and keep track of deadlines, work together as a team, and do other tasks.
In a law firm, a traditional project manager role could be very important because they are in charge of keeping track of the progress of multiple projects, getting the materials and resources they need, making sure deadlines are met, and managing risks. With project management software, companies can help their project managers do their jobs better (or even do away with them) and still get good work done on time.
The benefits of using project management software for law firms
There are three big themes in the benefits of legal project management software. Efficiency, security, and collaboration. Let's take a look at the benefits and see how these themes show up in a few ways.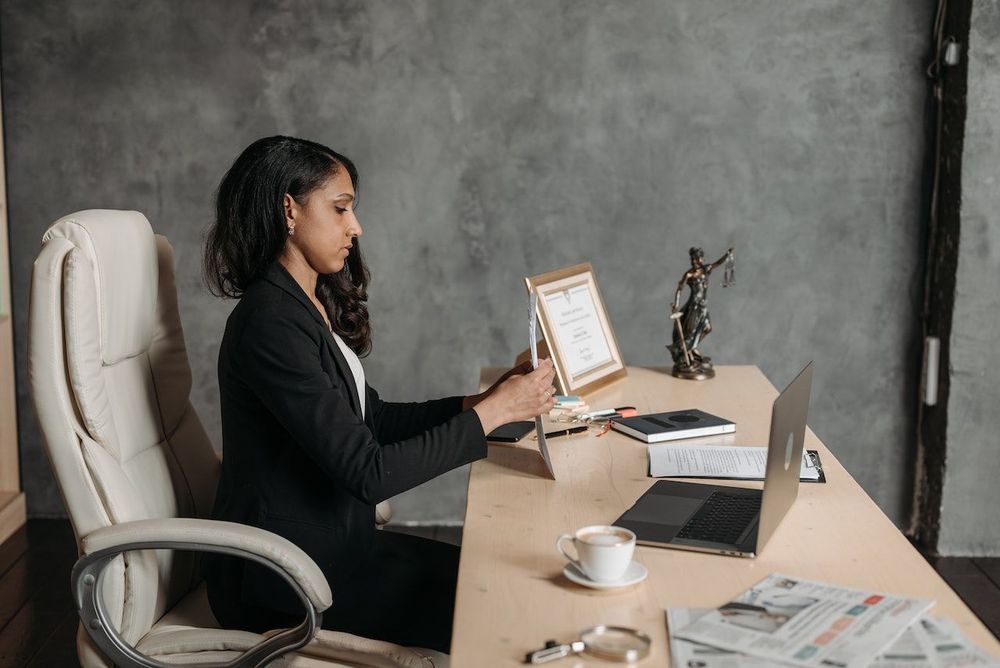 Increase efficiency with automated processes
Almost all good project management software includes some form of automation. This is very helpful for task management. Examples of automation could include:
A single click to move a task from one person to another, triggering an email alert requesting confirmation of the change.
Automated reminders sent when specific dates are coming up or when an event occurs, such as a hearing or deposition.
If there is a task your team is doing repetitively, then it can almost certainly be automated.
Create a single source of truth for case management
As cases progress through the court system and through your legal processes, it is important to keep everyone together about the state of the case. Good legal project management software will create a project for each case. This has a few benefits:
Every relevant party can check in on the state of the case.
A template can be used to ensure every case begins with the correct steps.
Notes and comments can be added to the project as more information becomes known.
An activity log can be used to track the work people do for the case.
Because all the information is attached to an updated version of the project, all the data will be consistently updated and readily available.
Make document management simpler with a clear reference point
Legal cases produce a great deal of documentation. Project management tools can be used for effective document management because they can become the single point everyone can refer to in order to find the case documents.
The most basic description of the case as a project can include a link to the case's master file or main documentation. This will always be available through the project management tool.
As files are added during the case, they can be added to the project in the software. This ensures every attachment and document stays with the case at all times.
Again, having every document collected in an online or on-premise system means everyone has reliable access to any needed documents at all times.
Bring legal teams together with messages, chat, and collaboration
The legal industry is changing, and remote work has found its way into legal practice. That's not a problem in and of itself. However, without clear communication and effective collaboration, mistakes are bound to happen. Project management software can help manage legal projects by:
Providing relevant parties with a clear place to add notes to a case.
Using chat and @mentions to ask for the right response from specific people.
Since the chat and messages stay with the case, it is easy to find all the communication.
Bringing the communication into the space where the legal documents and essential tasks are recorded makes it simple to find every conversation again whenever they are needed.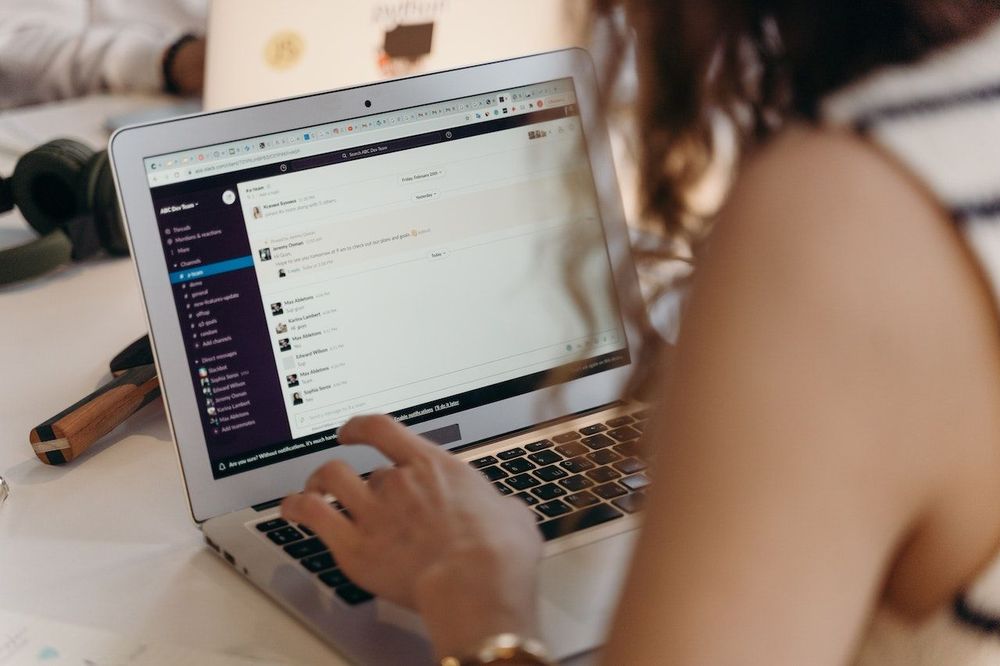 Include task management to ensure every little job gets done
Legal matters can produce very long to-do lists. Instead of using sticky notes or email, many law firms assign tasks and track progress with legal project management software. This helps keep everyone in the loop, reduces communication lag, and provides better accountability. When one person is managing projects across multiple cases, a digital task management system also gives them a quick overview of progress through a dashboard.
Key features to look for when choosing project management software for law firms
Legal project management is different from other types of project management because of the variety of cases being overseen, the close connections to third parties, such as courts and governments, and the highly confidential nature of the project data.
To help you evaluate the different options, we've provided a list of some of the key features you should look for in your legal project management software.
Easy and flexible assignment management
The best project management software for legal practices will make it simple to delegate tasks and keep track of progress. You should be able to create projects, schedule tasks, and monitor your development inside the program. Team members should be able to easily and safely discuss and exchange files with one another.
The more you decide what gets done and when, the more likely you are to remain on top of things and complete everything on time.
Manage projects according to timelines and deadlines
The ability to set tasks and deadlines is another significant element to look for in project management software for law firms. The program should let you make comprehensive plans for your team that take into account their individual responsibilities and limited time.
This will enable the key duties to be performed on schedule while also leaving space for flexibility should problems occur.
In the legal field, staying on schedule is of the utmost importance. Hence, timeline reminder software is crucial.
Quickly identify progress and issues with dashboards and views
Having the ability to monitor the status of your projects is also crucial for legal practices using project management software. The program should provide you a high-level picture of all jobs as well as the option to delve down into the specifics.
That way, you can see issues as soon as they arise and take steps to fix them if required. The software's ability to deliver constant updates means you'll know exactly where things stand with your cases and legal projects at all times.
Chat, messaging, and file-sharing capabilities
The ability to effectively communicate with team members is another essential function of project management software for law firms. You should be able to communicate with one another, share documents, and stay updated with this tool.
All parties involved will be on the same page and less likely to miss any critical information.
Effective and timely communication within teams is crucial for maintaining momentum and achieving your desired results.
Secure file and data storage
The sharing of confidential materials is a common requirement of legal projects.
It is crucial to choose a project management tool that has safe data exchange and storage options. You should be able to upload files and restrict access to them using the program. Additional safety features, such as encryption, should be included.
It is important that your data be protected at all times and that only those who need access to the files may see or make changes to them.
The top project management software programs for law firms
With these key features in mind, let's evaluate five software options to see what they can do for your legal practice.
1. Indy: Perfect for freelance lawyers and legal professionals
Indy is a great choice for freelance legal project management or small legal teams. The software is very affordable, easy to use, and flexible. While Indy isn't the best choice for larger teams and law firms, there are some great reasons why it is the perfect choice for a smaller firm or independent professional.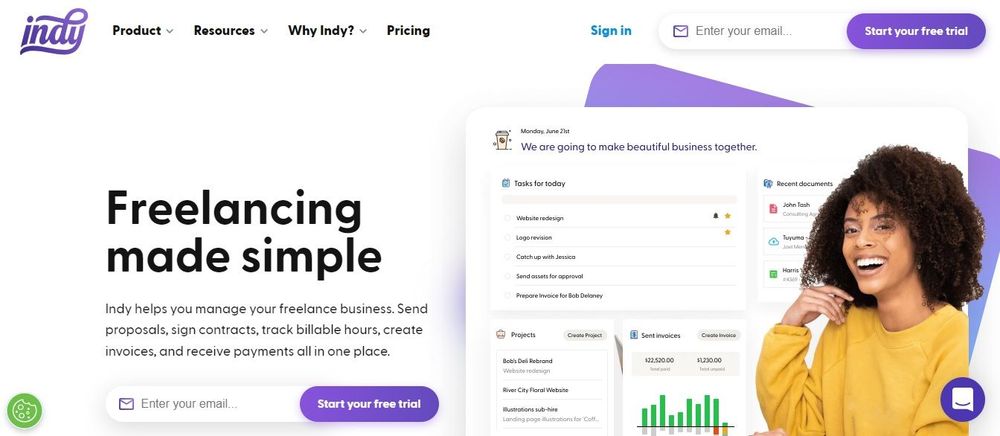 Secure data and file storage for your project files.
Built-in communication for your projects.
Organize your projects and tasks easily.
See a quick update with a list view or Kanban board view.
Indy is very affordable, with a free plan and a pro plan. With our Free plan, you can use our basic tools as much as you want each month, free forever. The pro plan offers unlimited access to all features for just $12 per month.
2. HighQ: Secure legal project management software
HighQ lets law firms like yours bring together in one place all the people, files, knowledge, data, tasks, timelines, and notifications related to your projects.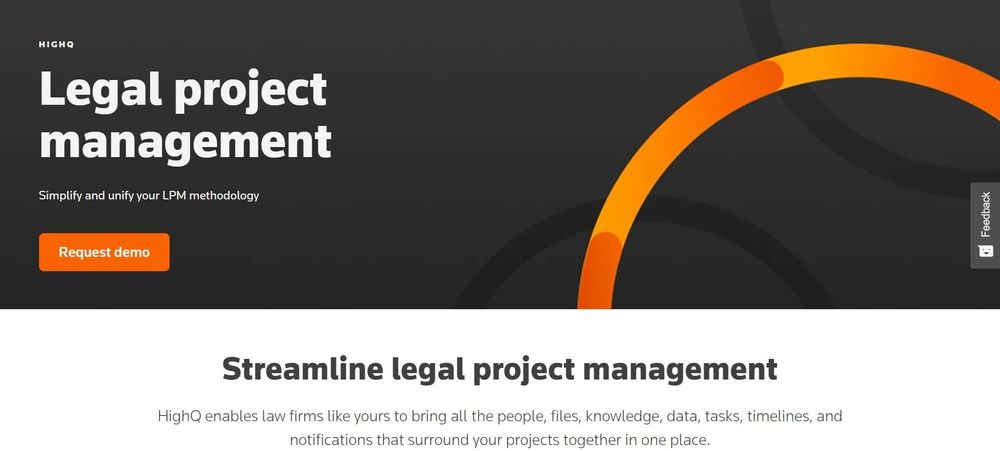 Here are some of HighQ's notable features:
Provide real-time access to spend-versus-budget dashboards, project risk trackers, status updates, and automated alerts to help you work efficiently on legal matters for your clients and protect yourself from risk.
Systematize legal projects and get rid of the steps that have to be done by hand. This will help you provide more cost-effective services with fewer resources and higher margins.
Combine tasks, notifications, reports, and dashboards with workflow, document management, collaboration, and messaging so that your team and your client can manage projects, work, and communicate more efficiently.
Collect and analyze historical matter data in dashboards and reports so that you know what resources are required, how long each stage will take, and how much the operation will cost.
HighQ doesn't publish prices, but they do offer three tiers of service. The Essential, Advanced, and Premium tiers see increasing capabilities, but will also incur extra costs.
3. Trello: Simple Kanban board for busy law teams
Because Kanban boards are easy to use, Trello is a great way to manage legal projects. Even though it's a powerful tool, most people can learn how to use all of its features in a short amount of time. Moving tasks from one card to another makes it easy to see at a glance the project's critical path and how far along it is.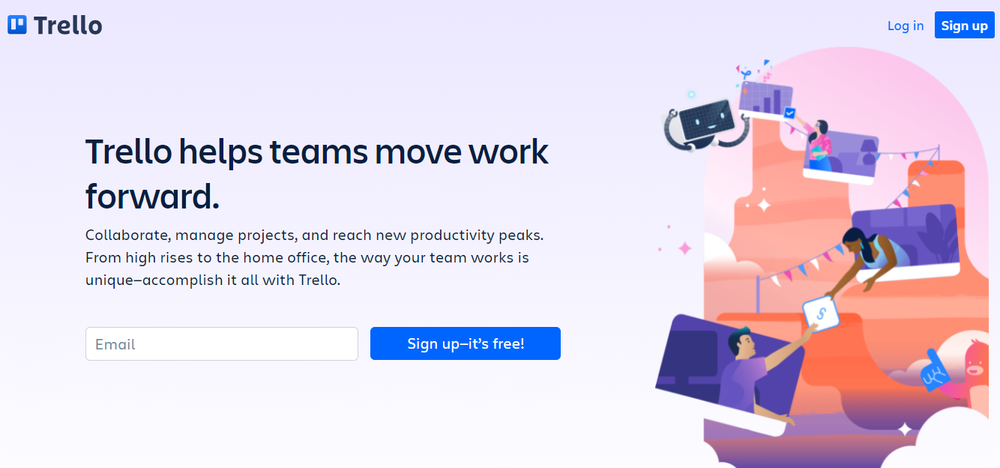 Here are some of Trello's notable features:
Boards: In any project, boards can help organize and keep work on track. Boards can have anything from "to-do" lists to "Oh yes, we did it!" written on them.
Make a list of the steps you need to take to finish a project. With just one click, you can add lists to boards.
Cards: Tasks are shown on cards, and each card can have all the information needed to complete the task. By moving cards between lists, you can show how far you've come.
Integrations: It's easy to connect to the tools your team already uses, like Slack, Dropbox, Outlook, Gmail, Salesforce, InVision, Jira, and a lot more. Using Power-Ups, you can turn Trello into a powerful CRM, help desk, social media calendar, and more, depending on the processes you need to set up.
Freelancers may find that Trello's free plan works well for them. After that, the plans start at $5 per month, and as the price goes up, the focus is on adding better reporting and tracking.
4. Exterro: Legal governance, risk, and compliance (GRC) software for in-house legal and IT teams
Exterro is a great solution for anything in your organization that has to do with privacy, legal issues, or compliance. It gives you a full picture of all your data so you can decide how to protect it in an informed way.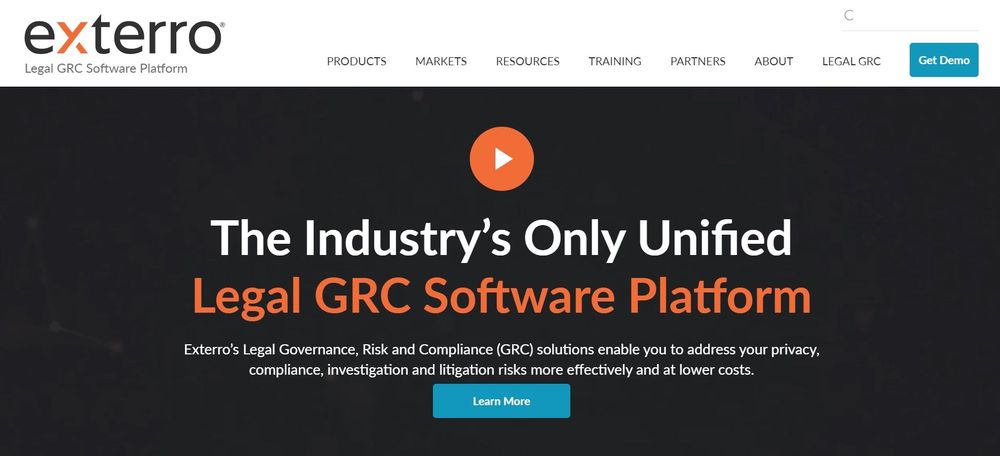 Exterro is great for law firms that want to keep their client's information safe and secure. It has many insights and features related to data security.
Exterro gives you a single, unified platform for all of your legal and compliance processes, and you can easily add it to your existing systems and workflows.
Here are some of Exterro's notable features:
You can map your data, understand your risks, and take steps to protect your information with smart and strong privacy management.
A complete, fully integrated cloud-based legal GRC platform gives you a full picture of all your data so you can decide how to protect it in an intelligent way.
The best end-to-end eDiscovery Solution in the industry helps you deal with any potential problems before they become real ones.
You can easily add Exterro to your existing systems and processes by using workflows and process templates that you can change.
Modern, enterprise-level data inventory lets you see and manage all of your projects.
Exterro doesn't publish its pricing clearly, but they do offer a free demo. This would be a great place to start for larger law firms dealing with multiple government entities.
5. Asana: Full project management software for law firms
Asana is a web-based program that can be used to keep track of and organize tasks, projects, and other responsibilities for a team. Using this tool, organizations of any size or level of complexity can coordinate their activities and keep track of the many moving parts of their situation. Users can make their own workflows, views, and procedures that fit their needs. Asana is a platform for managing projects that makes it easier for teams to reach their goals, such as finishing work, getting more clients, making more money, being more productive, and making better products.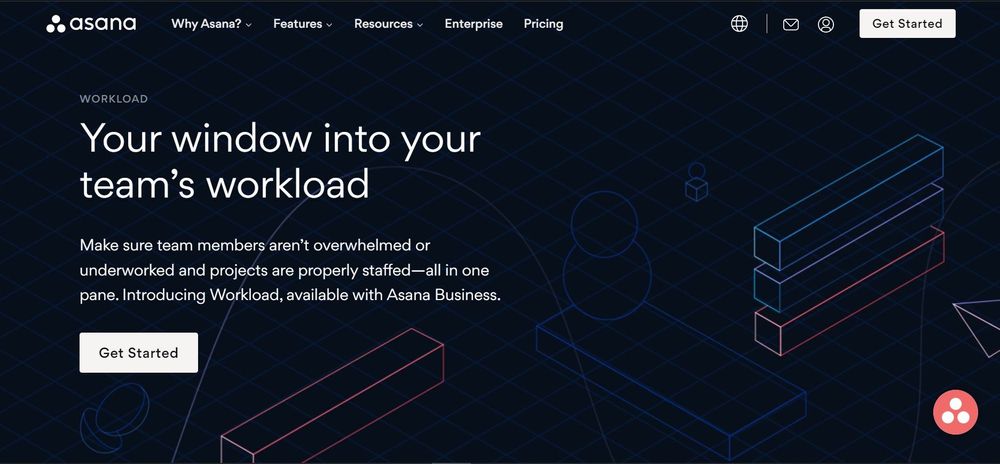 Some of the most important things about Asana are:
Boards: Use the boards in Asana to quickly see how things are going, figure out what needs to be done next, and keep the ball rolling.
Timeline: Lets you make a plan that shows how the parts of your project depend on each other and keeps you on track even if things change.
Reporting to everyone: Know at all times where your team stands with their work. Check to see how each project is going. Find out right away where the problem is coming from. And do everything in one place, so you don't lose momentum.
Forms: Forms make it easy to make a standard document for taking in information. Help people find jobs and get the information they need ahead of time.
If the free version isn't enough, prices start at $10.99 per user.
Conclusion
Legal project management software can help legal teams with tracking their project progress, conducting risk management, and improving their client relationships because of increased efficiency. Resource scheduling, task reminders, document automation, and secure document storage can boost your legal team's productivity. This will help your entire firm grow in its efficiency and customer service.
If you are a freelancer, then Indy is a brilliant choice for legal project management. If you are a larger law firm, then you could be looking at HighQ or Exterro as an upgrade to a legacy system.