So you have a meeting coming up with a client - amazing! Hopefully, this is a positive experience for you and results in a continued relationship between you both. Client meetings can be a daunting experience, especially if you're starting out in the freelancing world and don't have much experience in note-taking. Did you know that taking meeting notes is not just for project managers or those working on an engineering team? Rather, meeting note-taking is an underrated skill that is highly beneficial not only for people working regular jobs but also for freelancers, too.
Whether it's merely a brainstorming session, an interview with a client (or potential one), or simply a team meeting with team members, taking meeting notes on what happened is vital. It will help you understand the task at hand before the next meeting, as well as provide you with the necessary documentation for the meeting minutes when you need to review the meeting details. So, how do you take great client meeting notes? Here are INDY's top tips for writing better meeting notes and mastering your own project management.
Take notes before the meeting
Preparing a meeting agenda is key to taking effective meeting notes. It doesn't have to take long but it will ensure that you will perform at your best when meeting with your client and other team members. This will help especially if you aren't that experienced in note-taking or writing meeting minutes, or if this is a new client. Create a meeting outline, or meeting agenda, that includes these important points for your next meeting:
The meeting date
The meeting purpose so that everyone is on the same page
Who the meeting is with and team size
Any key points for discussion from a previous meeting
Any deadlines discussed and the due date
Any action items discussed along with a due date
What needs to be accomplished during the meeting.
We would also recommend you take the time to prepare any questions you might have ahead of time and include these in all your meeting notes. This will keep you organized when with the client, as well as ensure you feel comfortable in the meeting. Always review the key points after the meeting so you understand your own meeting notes, the action items, the next steps, all the due dates and write them up in the meeting minutes to give out to meeting attendees.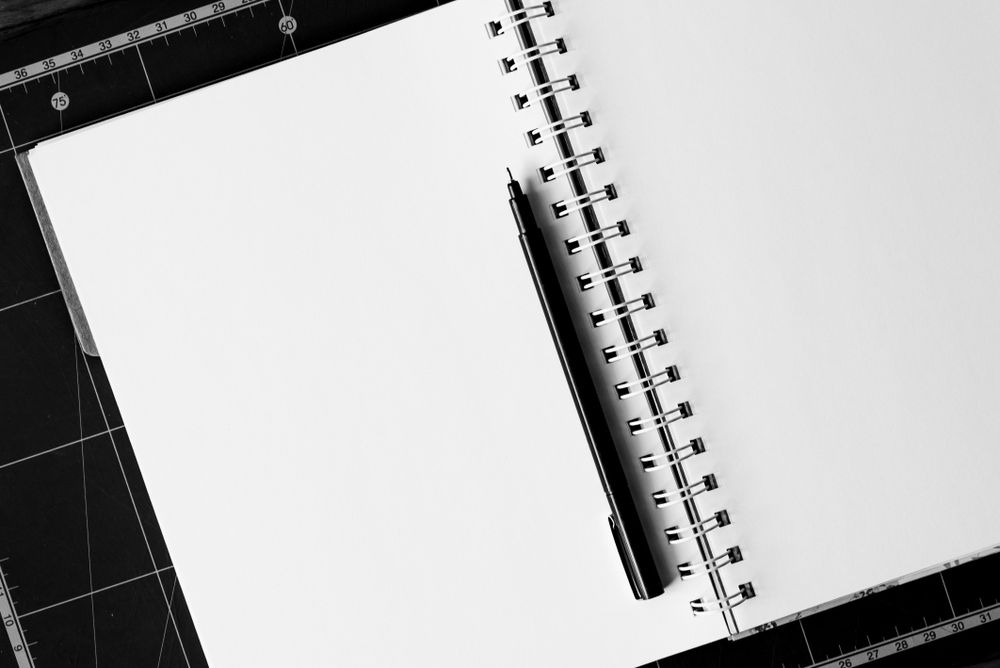 Don't take down every detail
Word-for-word meeting notes aren't necessary. Instead, focus on the key points and phrases that will help you clearly understand what was being said at the time. Just remember to record information, keeping the sentences short and to the point, so you can write up the meeting minutes later from your own notes. Here are a few ways to do this.
Use bullet points instead of full sentences.
Prioritize action items and next steps by identifying them numerically.
If recording information straight onto your laptop, add links at the same time and even share your meeting notes document in a Google doc with the tag participants option. Any form of basic notes that work for you will help with your meeting minutes and follow-up.
If you need anyone to repeat a key phrase, simply ask - don't be afraid to request clarification so you can take clear meeting notes. It is important that you and those in the team meeting, or client meeting, are on the same page, recording the important discussions, key information, taking notes and making sure your meeting notes reflect this.
Other examples of taking notes that are important during a meeting are action items. Having action items written down will make sure you have all the important key points noted down and don't drop the ball in the future. Taking meeting notes ensures you and your client know what needs to be done after the meeting has concluded.
Keep your notes organized and focused
Your meeting notes, and meeting agenda, need to focus on the actions required from them so try and organize them in this way. As a note-taker, record action items as they come up rather than after the meeting so you don't lose time trying to remember what was said. Remember the key points and record exactly what was said. Make a to-do list. Be sure to write down all actionable key information from the meeting, including decisions, recommendations and follow-ups. Good notes are important. If it helps to reinforce your memory, write out the meeting notes in your own words. After the meeting, put the actionable items into a CRM. This can either be your own personal one or one that is shared with your client or team members. Record all the necessary discussion points from your meeting time, including the key details, key ideas, key insights, tasks and deadlines or due dates, and a follow-up schedule so that it is clear. Always be sure to record what is due and expected of you as a team member. This will also help you to manage your projects. You can share your meeting notes, or meeting minutes, with your client, providing them with a brief summary of what was discussed. Even if they are handwritten notes, INDY offers an assortment of meetings notes templates, as well as a meeting minutes template, for you to choose from to help you manage projects.
The key takeaways here are taking meeting notes and recording all the relevant information is a vital skill when freelancing to remember the important details. Note-taking is a key project management tool and can be used for any kind of meeting, from an informal meeting to a more formal one. By following these steps, you can ensure that your meetings go smoothly because you have prepared an outline ahead of time, noted any necessary questions and the relevant due dates, taken the right kind of meeting notes and followed up the meeting by putting all deadlines into a CRM. It pays to be organized at all times when freelancing, especially when having a formal or informal meeting with a client or team members. Whatever note-taking method you choose, just remember to record all discussion items and key topics discussed, always be on the same page as your client, and you are on your way to better meetings. Be sure to check out our meeting notes templates, meeting minutes template and meeting note planners on INDY.