Professional portfolios can be essential for providing your potential clients with an overview of your skills and experience. Your freelance portfolio is also evidence that you can back these abilities with a track of successful jobs - and it's a perfect way to showcase your career highlights in a format that can be personalized and fun to explore.
Portfolios are a fantastic marketing tool to promote your capabilities, something rather fundamental if you are running your own business. This article will cover the differences between portfolios and resumes, what things you should include in an online portfolio site, how to pick your best work, and where you can host it. We will also cover some excellent model portfolio platforms and give you a few ideas for advertising your jobs.
What is an online portfolio, and why do you need one?
Let's start with a couple of simple definitions. A portfolio (or portfolio website) is a collection of examples that showcase your work. A portfolio proves that you can do what you say you can do, and it helps communicate your skills and personal brand more easily.
When you're looking for new freelance gigs, you can choose to use a generic industry lingo to describe your services (for example, "content marketer," "website designer," or "freelance wedding planner"). If you want to win projects, though, you need to provide a clear and trustworthy showcase of your relevant projects.
Portfolios typically include your best work, your highest-profile clients, or highest-paying projects. In short, the thing that makes you unique and separates you from the competition. And because they also tend to include figures, awards, and testimonials, customers know they can trust you.
The difference between a portfolio and a resume (and when to use each)
A resume is short and usually formatted as a series of lists or paragraphs. It rarely includes any imagery. A portfolio, on the other hand, can contain a wide variety of content such as images, videos, websites, graphs, photography, and illustrations.
The purpose of a resume is to explain your work experience, skills, and qualifications. It is supposed to be succinct and easy to scan, and its goal is ultimately to secure an interview. The goal of a portfolio (or portfolio website), however, is to provide a more extensive collection of successful projects and abilities.
While most employers will want to see a resume before moving forward, freelance clients can benefit much more from a portfolio. After all, your customers will want to make sure you can do what you say you can do - even if (or precisely because) they are not experts. And for most people, images communicate much better than text.
Your portfolio, being able to support more information in a large variety of formats, can tell your story in a way words just do not. It can also help you stand out against other freelancers and promote awareness of your brand. And, if it's something you want, it can also display a little of your character and personality.
What to showcase in your freelance portfolio
A simple rule for picking which pieces to display on your online portfolio website is to choose the work that best aligns with the image you want to project; your core strengths. This is the best way to establish your brand and grow your business.
Now, what does 'best work' mean in your case? The picks will largely depend on your industry and field, but there are some tips you can use to pick the winning pieces for your portfolio page. For instance:
If you are a writer, you can place your featured articles or texts (from, for example, leading media outlets) above all other work.
If you are a web designer, you can talk about big brands you worked for and include the best pages alongside any awards, stats, and responsibilities.
If you are a wedding photographer, you can showcase testimonials from happy customers alongside some beautifully curated photography.
It's best if you think about who your ideal prospective client is. This will help you determine which pieces to show and the relevant information to support them.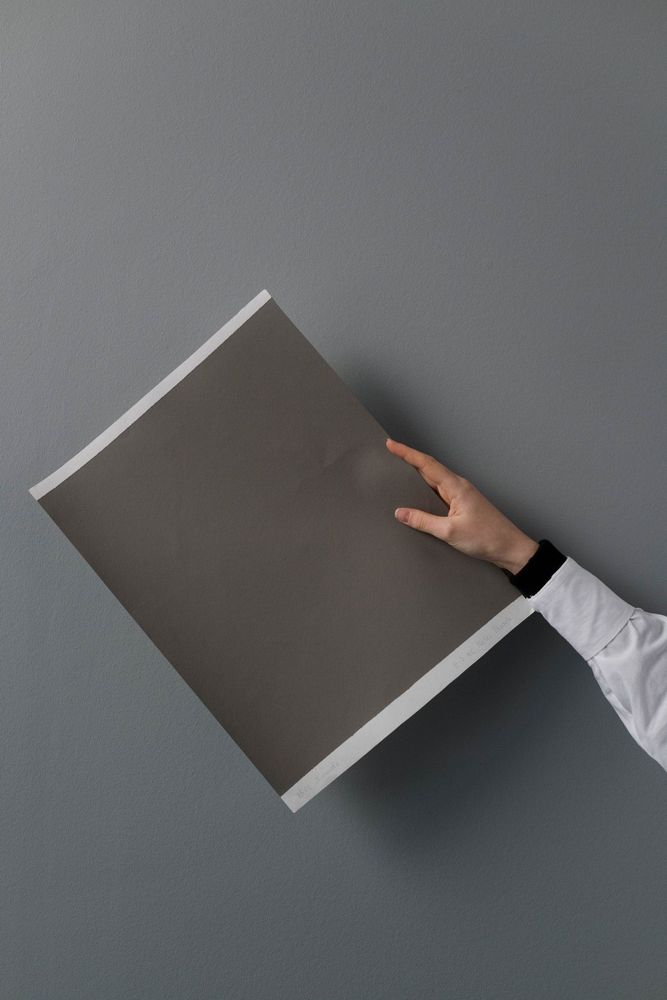 What to include as part of your portfolio
Once you have selected your best work (or the most relevant pieces for the task), it's time to style your portfolio. Most freelancers use images and video, but it's always a good idea to add some supporting information to help you communicate why a particular project speaks of your abilities and talent.
Make sure you include your best work, some descriptions and figures, testimonials, professional achievements, and the different ways in which customers can contact you.
Your best work
An excellent way to start your portfolio is by selecting a few examples of your best work. This can include links to published articles or websites, images, video reels, etc. Only you know what pieces make you the proudest, so the definition of "best" will vary. Just make sure you show your favorite work.
Descriptions and stats
Next, it's time to write a description. It's always a good idea to accompany your eye-pleasing visuals with some storytelling. You can also mention some relevant stats and metrics, such as the number of reads or downloads, leads generated, or the different markets or languages you targeted. Include how you tackled each project you're showcasing. Did you design or create the whole piece, or were you part of a team? What difficulties did you face, and how did you overcome them? And what were the results? All this information can help your online portfolio look more professional and help you tell your brand's story.
Case studies and testimonials
Another great way to support your portfolio visuals is to include some testimonials from happy customers, partners, and final users. Social media can help you boost your portfolio website, so don't hesitate to reach out and ask for some source feedback. Recommendations and references also look great alongside your work.
Professional achievements
If your work has earned you any awards or recognitions, don't hesitate to mention them in your portfolio. You can also include article features, exhibitions, and relevant training certificates and degrees. If it makes you look good... then you probably want it in your portfolio!
Social media accounts
Social media integrations are also a great way to give your online portfolio more visibility and potentially attract visitors. A lot of people also enjoy exploring digital portfolios and understanding the creative process behind work examples. You'll be surprised how a portfolio can help you grow your freelance network.
Creating a portfolio website vs. hosting an online portfolio
There are a few different options for creating online portfolios. The two main ones are using a free portfolio platform or using a website builder. If you choose the latter, you will be in charge of creating your own portfolio website from scratch, so this is probably a better option for more tech-savvy users.
Using an existing free portfolio website or platform
The internet offers several excellent websites you can use to create your own portfolio online. These tend to be free and allow customers to access all your work efficiently - and without having to register. Let's look at a few popular options.
Behance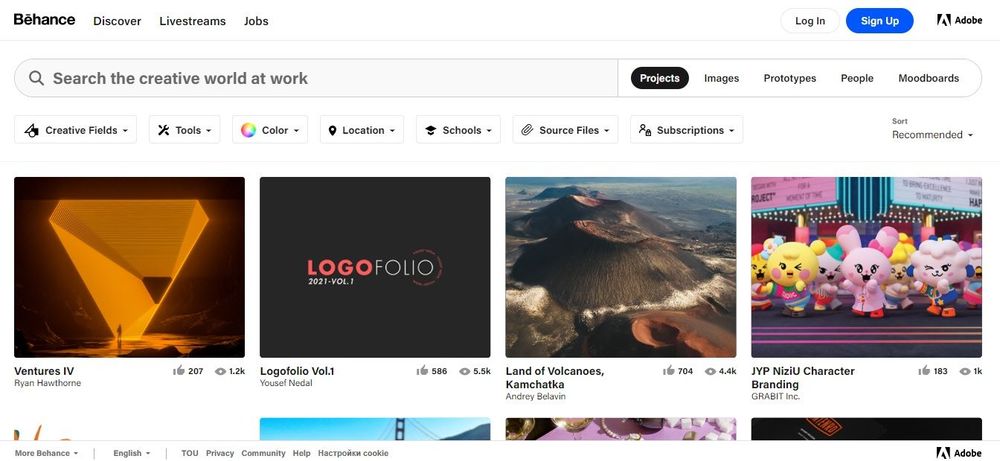 Behance is one of the largest free portfolio websites available online. It's also a social media network, so you can connect with other creatives and potential clients through it. Using the platform is very easy; you just need to register, and you can start uploading your work. The site also has a very user-friendly interface that allows you to quickly add images, descriptions, stats, and videos to your pages.
DeviantArt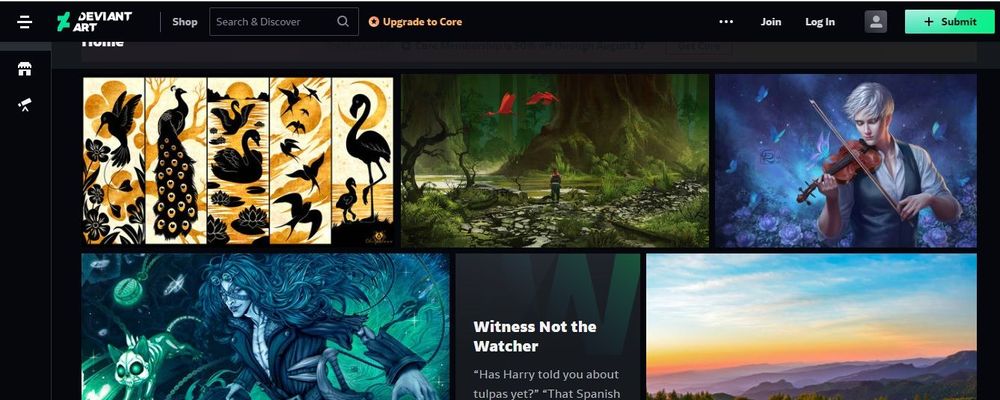 DeviantArt has existed for several years and prides itself in having one of the largest design communities online (61 million members and counting!). The site is a perfect place to host your portfolio, with many creatives using it as their one and only website. DeviantArt is more than an image gallery - it's also a community. Apart from uploading your own work for others to discover, you can explore topics and galleries and connect to specialized Discord servers.
Flickr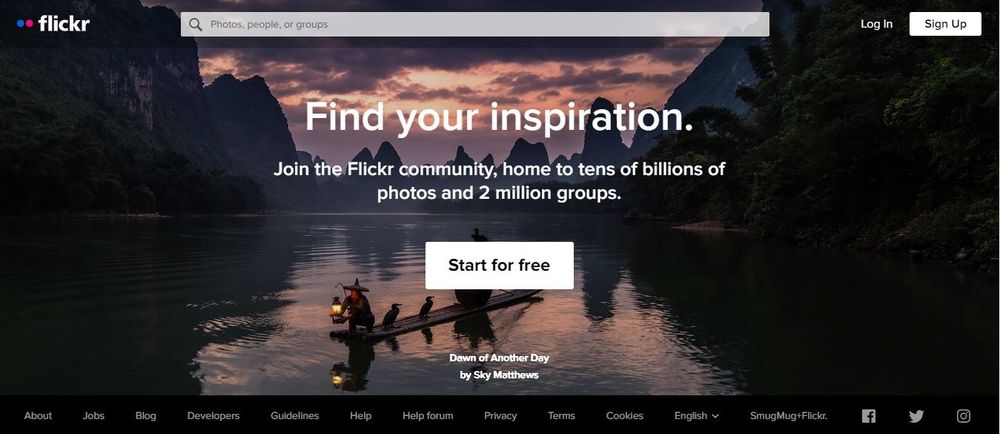 Flickr started as an online photo-sharing site. Today, the platform has thousands of photographers and videographers who use it as an online portfolio. With Flickr, you can organize your work into galleries or albums, add headings, tags, and descriptions, and connect with other people through their own photography portfolios.
Creating a portfolio website from scratch
If you prefer to have complete control over your online portfolio website and you feel confident around web design and development, you should definitely consider creating yours from scratch. Of course, this option is not for everyone.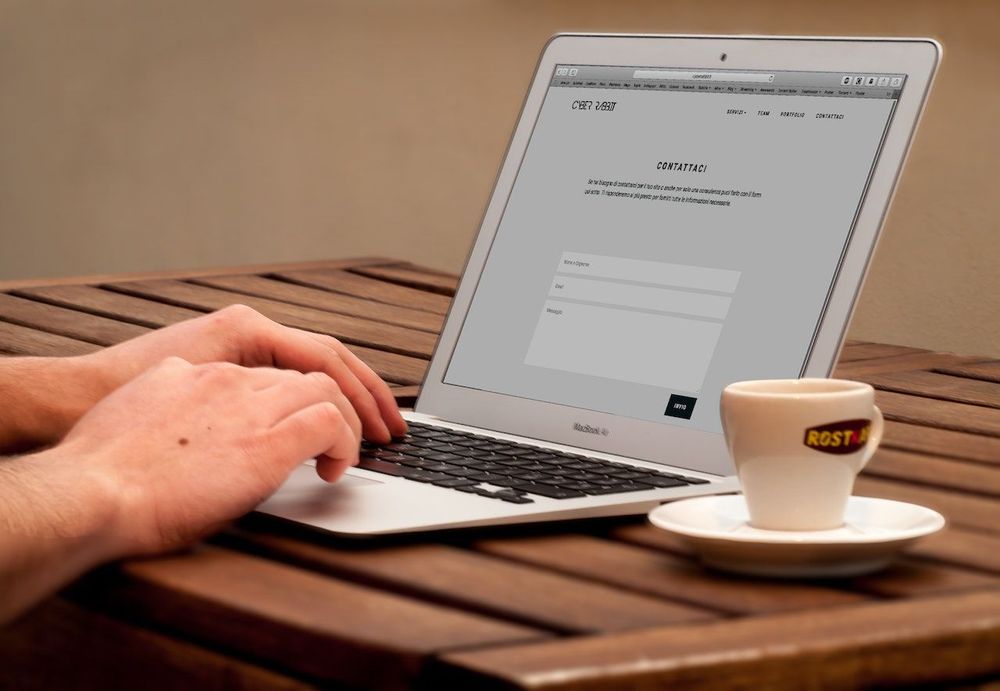 Using WordPress for your portfolio
One of the most popular free portfolio websites is WordPress. This builder is used around the world and doesn't require you to be an expert at coding. You can choose from various templates (some are free and others are paid), start a blog, and share your work that way. WordPress allows you to use its own servers or to self-host your site. If you choose the second, you will also need to buy and set up a custom domain.
Using Squarespace to create a custom website
Somewhere in between using an existing web design platform and developing everything from scratch is using a system like Squarespace. This solution offers several templates (including an excellent Portfolio Website template) and also gives you access to a large gallery where you can find inspiration for your site. No matter what you make, Squarespace has great pre-built sections you can drag and drop to highlight your different pieces.
Creating a new portfolio website
Lastly, you can always create your portfolio website in the same manner you would do any other site. You will need to buy hosting and a domain, link them together, and design and code everything. There are many different languages and technologies to pick from. This solution is better suited for web developers, as you will have to also consider things like search engine optimization, HTTPS (Hypertext Transfer Protocol Secure), and forms, among others.
Tips & tricks for a great portfolio
We have gone through the advantages and benefits of having an online portfolio to showcase your work. We discussed how it could help you give a great first impression and increase your online presence, as well as give your potential customers a way to get familiar with your skills and work experience.
Now, your portfolio will vary depending on the type of freelance work you do. Although you will want yours to stand out, there are some elements that belong in all of them. So let's look at some tips and tricks that are a bit more industry-specific.
Web design portfolio: Web design portfolios can accelerate your career as a designer. Make sure you always include the most attractive or representative pages from your best projects. If you are an interface designer, focus on aesthetics. If you are an information architect on experience and communication, you can also include user stories and journeys, personas, and any supporting information that can help explain what you did and why it worked.
Event planning portfolio: It's always a great idea to showcase a gallery of past events. You should update your portfolio site frequently so you can explain how you're able to keep up with trends and make your work evolve as you grow your freelance business. Don't hesitate to also include design boards, example budgets, awards, and professional designations.
Photography portfolio: The most important thing when putting together a photography portfolio is to illustrate who you are as a freelance professional. Your site should be your brand and business. Pick your favorite pictures, but don't forget to also include your background, inspiration, and prints if you sell any.
Art portfolio: Apart from showing your art, you also want to make sure you represent your technical ability as an artist. Embrace your best work but also highlight your range and experience. Include titles, dimensions, dates, mediums, and, of course, whether your art is for sale and how much it costs.
Lastly, make sure your portfolio always includes:
Who you are
What your skills are
Where you are located
The work you want to share
Ways in which customers can contact you
Using Indy for your freelance portfolio
Indy is the perfect solution for all your freelance needs. This platform includes nine powerful tools to help you manage your business - from sending proposals and signing contracts to tracking billable hours, creating invoices, and receiving payments.
When you create a job proposal with Indy, you can link to your portfolio website to show your clients you are the perfect person for the job. Indy offers professional-looking and engaging proposals and estimates with an excellent balance of features and functionality. You can start with a template (there are several available, covering a range of industries and freelance business models) and update the info as needed. Indy supports over 50 fonts, as well as your own logo and color scheme. Once sent, you can also monitor all your proposals easily and from the same centralized location.
Start your free trial today and let your portfolio do the talking.