Big data is getting, well, bigger. More and more companies are relying on big data for everything. Governments, enterprises, and other large organizations need more data than ever. Therefore, the demand for data experts is only going in one direction.
Companies are collecting data on everything these days. They then need to process and make sense of this data to use it effectively in their marketing activities and research.
Companies in almost every industry have more data than they know what to do with. As a result, they rely on professionals with the knowledge and skills to take that raw data and turn it into information they can use.
Freelancers have an important role to play here. Many companies prefer to outsource their big data jobs to remote workers, which creates many opportunities for you. Wherever you are based worldwide, you can apply to big data jobs and join the thriving freelance market.
This guide looks at the benefits of big data freelance jobs, the types of jobs available, the skills you will need, where to find jobs, and how to perfect your job-finding process to enjoy a successful and rewarding freelance career.
Why apply to big data freelance jobs?
Big data freelance jobs are plentiful, as long as you have the right skills (more on this later). If you can work on big data tasks to a high standard, you could find a lot of work out there waiting for you.
You need specific data skills to apply for freelance jobs. As a result, you will often face less competition than in some other freelance niches, where competition is more intense.
There is more demand for professionals than supply. If you have the right skills and you complete work to a high standard, there's a good chance that you can take your pick of the jobs, and your earning potential is significant.
With the right big data skills, you can work in a freelance role and enjoy the freedom to work from almost anywhere as long as you can access the internet and the software you require.
This career allows you to choose the projects that interest you and do something you enjoy. If you love working with data and find it fascinating, you can find some interesting jobs.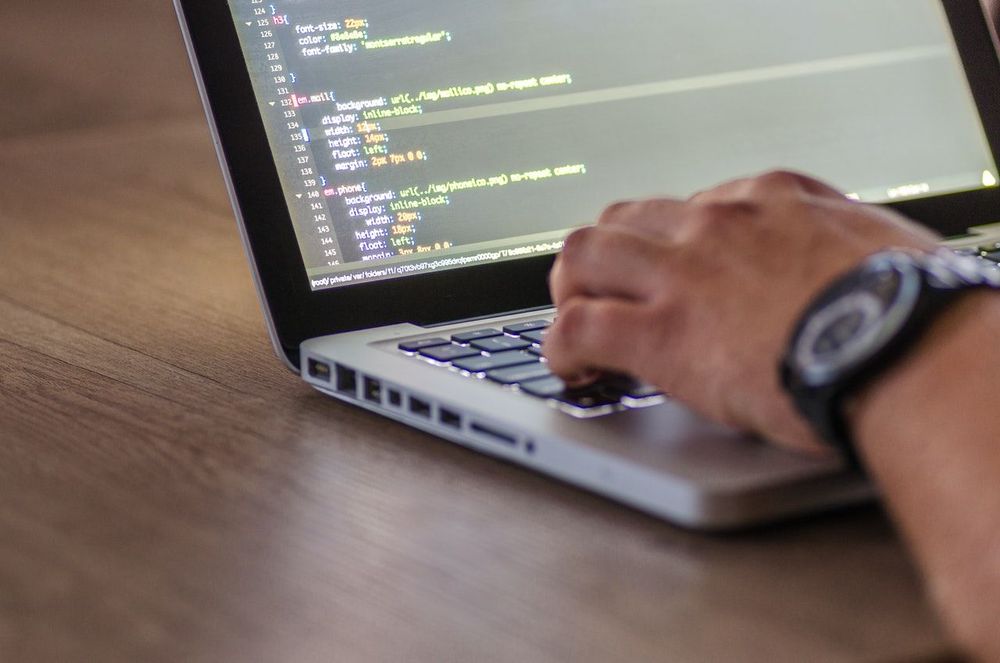 Types of freelance big data jobs
First of all, what type of big data jobs will you apply to?
Big data covers several areas, including data analysis, data mining, data science, data storage, and more. Your specific skills in big data technologies will affect the type of jobs you apply to.
Some of the main specializations include the following:
Data scientist
A data scientist is one of the better-paying specializations. In this role, you take raw data and historical data and analyze it, then present your findings to your employer. This helps companies to make better decisions.
It requires technical skills and a good understanding of business processes such as trends.
Big data engineer
In big data engineering roles, you mediate between the heads of the organization and the data scientists. Good communication skills are essential because you will need to properly communicate the company goals to the data scientists to achieve set objectives. You will often handle large amounts of raw data and evaluate data sources.
Data analyst
There is good earning potential working as a data analyst, if not as high as that enjoyed by data scientists.
This role focuses on solving problems. You will analyze data systems as well as create systems and compile reports. A lot of work is done independently, but you may also work in a team.
Data architect
Data architects also enjoy good earning potential. They have a detailed understanding of database design and work closely with big data engineers to focus on company goals. They also design and test new databases.
Skills you will need
The exact skills you will require will depend on your specialization, but there are a few things common to most big data freelancers:
Math skills (statistics, probability, etc.)
Statistical programming
Data wrangling
Data processing
Data analytics
Data modeling
Python
SQL
Cloud platforms
You may need to refresh your skills in these areas, or you may need to learn completely new skills. This area is constantly changing, so it's important to keep your skills up to date.
Tips to help with your job search
When you start looking for jobs, there are a few steps you can take to put yourself in the best possible position.
Put your portfolio together
If you're looking for big data jobs, you'll already have at least some experience, and prospective clients will want to know about this. Put together a portfolio of your best work to show them what you can do.
You could do some work for a friend or some on-spec work to get started. Anything is fine to help you get some experience.
Alternatively, you could start by finding jobs that pay very low rates and doing the work to a high standard, then using these in your portfolio to help you find better-paid jobs.
Create a website
Building on this, you should have a website. This is very easy to do nowadays using WordPress or a similar platform.
It does not have to cost much, and you can use it to tell clients more about you and your services, show off your portfolio, provide a way for clients to contact you, and list your testimonials for social proof.
Decide on a niche
It's best to have a niche when you start looking for work. You can become a specialist in a particular niche to find jobs that pay more. It's also easier to market yourself, so it's something to consider.
Where to find big data jobs
There are several places you can start looking for big data jobs, which are suitable for both beginners and more experienced freelancers.
Freelance websites
General freelancing platforms like Upwork and Freelancer are great starting points when you look for big data developer jobs.
These platforms are where clients post projects, and you can send in a proposal. They handle the payments using escrow systems, so you know that your client cannot disappear without paying.
You may find that there is quite a lot of competition on these sites, and it can be difficult to find good jobs at first. However, if you persist, you should be able to start finding some jobs. The more work you do and the positive feedback you receive, the easier it will be to find more work.
Other popular websites include Guru and PeoplePerHour. These are not as large, but they have been around for a long time and can provide a good source of freelance jobs. Try out one of these platforms for yourself.
Fiverr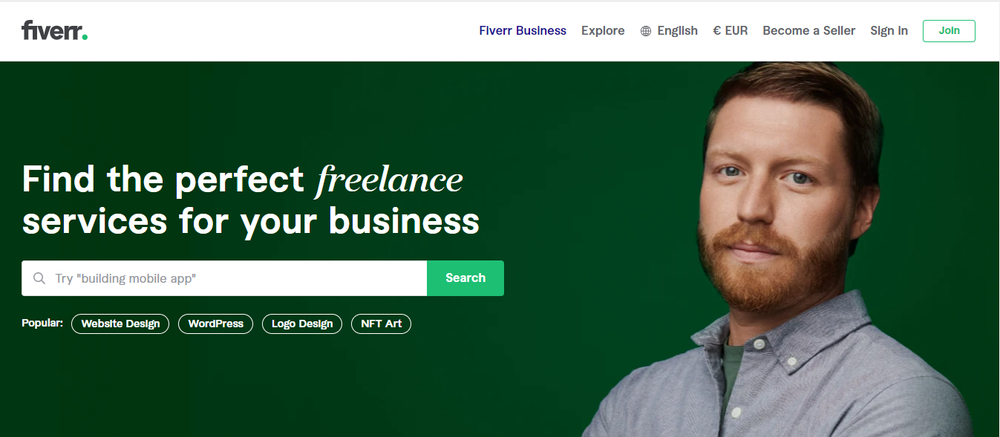 Fiverr is slightly different from the other freelancing platforms. Instead of bidding on jobs that clients have posted, you set up your projects detailing what you will do for a specific fee. Clients can then purchase your projects, and you complete the work in the time stipulated.
LinkedIn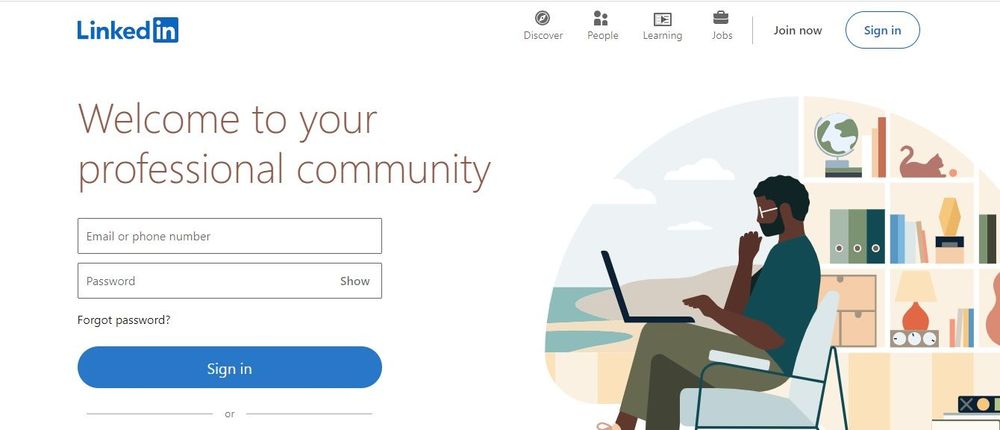 LinkedIn is a social network for professionals. It's a great place to connect with companies that might need a freelance big data specialist. Here are some helpful tips on how to promote your business on LinkedIn.
Use the Job Finder feature and search for jobs derived as "contract" jobs rather than full-time positions to find suitable opportunities.
Toptal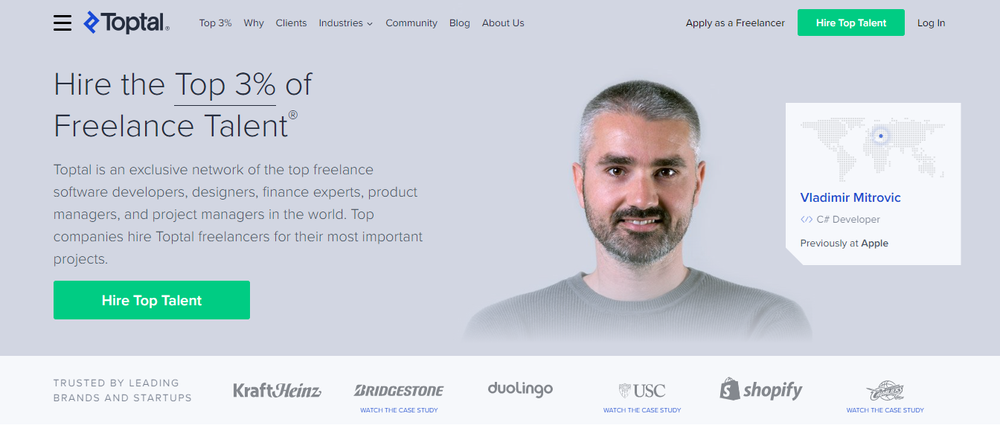 Toptal is one of the best places to find freelance big data gigs. It is focused on software developers rather than creative industries like design and copywriting, and many freelance data scientists use it.
Toptal is similar to other freelancing websites in that companies post projects, and skilled professionals apply for jobs. It is also packed with resources, and you can set a good hourly rate.
Kolabtree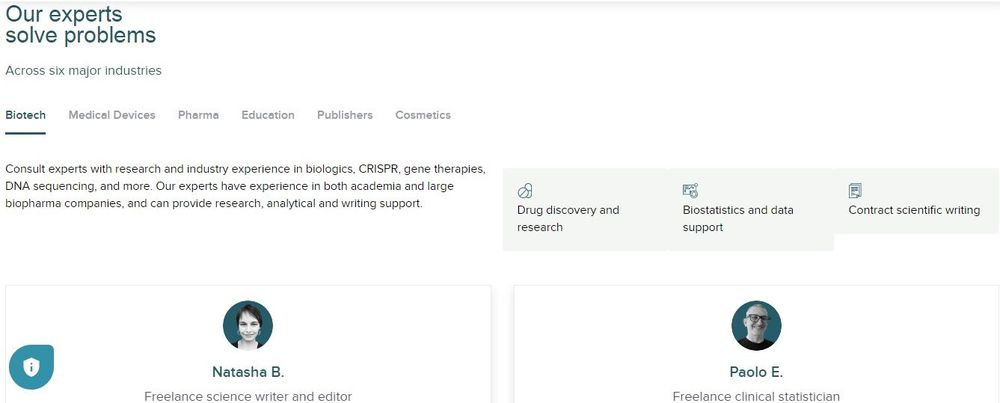 Kolabtree is a platform for freelance scientists, data analysts, and consultants. It is an excellent place to find data jobs, and you can apply to remote jobs worldwide.
AngelList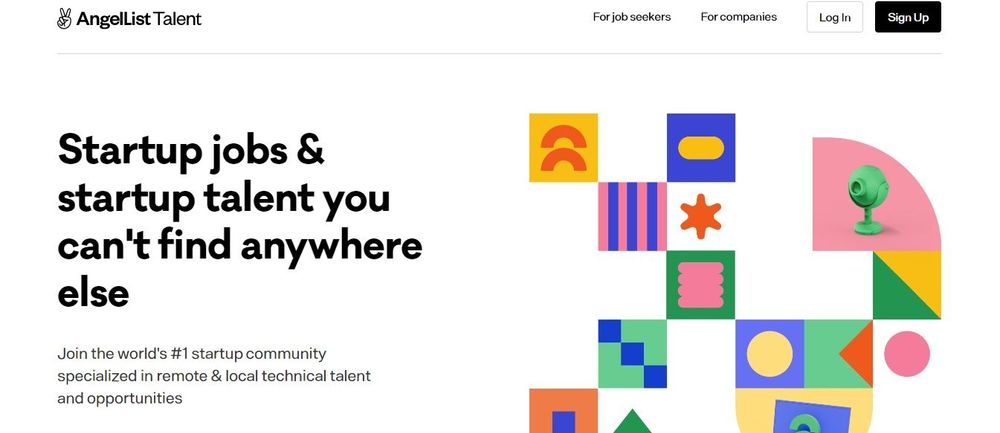 AngelList is another good resource for remote talent in technical fields. Startups use this website to find the tech talent they need, and you can apply to jobs on the platform. There are jobs here for several experience levels, including beginners.
Market your services
You don't have to apply directly to jobs when you work as a big data specialist. You can also attract clients to your business by marketing your services.
Marketing your services takes longer and is something you can do over time, but it's a good goal because it can save you time applying to jobs.
There are many ways you could market your big data freelance service. Your website is a good starting point; you could publish blog posts regularly with valuable information. You may want to get active on social media, publish LinkedIn content, and reach out to potential clients directly. These are potential techniques you can use to help get more clients.
Use professional proposals to help
Another option is to target companies directly. After you have done a few jobs, you will have a better idea about the types of organizations that hire freelance big data specialists, and you can then reach out to them directly.
At Indy, one of our most popular tools is Proposals, which comes with our product. You can use this tool to create professional proposals and keep track of its status, including whether your proposal has been read and approved. Then once a proposal has been accepted, you can convert proposal estimates into an invoice automatically, which can help you to save time and keep track of your prospecting activities.
Conclusion
Big data is in big demand. If you have the skills to be a big data freelancer, your earning potential is high, and there is a lot of interesting work for the right people.
If you are serious about your freelancing career, Indy has the tools you need to take charge of your freelance business. Our productivity platform helps you communicate with your clients, improve work management, create and send contracts, track your time, and lots more.
Try Indy today and get the help you need to take your freelance big data business to the next level.