We're kicking off our "Five Questions with ___" series with Arturo Torres, an independent artist and illustrator. In this series I'll speak to independent artists, musicians, and other creatives to get their advice and take on how to find success as an indie in today's ultra-competitive and challenging world.
Arturo Torres is a three-time #1 New York Times bestselling illustrator who lives in Dallas, TX. He teamed up with writer Shea Serrano to create The Rap Year Book, Basketball (and Other Things), Movies (and Other Things), and the upcoming Hip Hop (and Other Things). In addition to those three bestselling books, his art has been featured on everything from Nike sponsored basketball courts in the Philippines to the walls of coworking spaces in Dallas.
You can read about Torres' incredible backstory in a profile I wrote of him for Texas Monthly a few years ago. The son of an undocumented immigrant mother and an abusive, alcoholic father, Torres discovered his passion for art as a kid while living at a women's shelter with his mother and brothers. He eventually graduated high school with a desire to pursue a career as an artist and illustrator. At first, he mostly subsisted by creating flyers for music venues, album artwork, and murals.
He and Serrano serendipitously connected after Serrano saw a flyer Torres had created for a rap show. Torres was essentially homeless and being supported by his then-girlfriend Susan. He was paid very little for The Rap Year Book compared to the months of work needed to create the book, but when it reached the NYT Bestsellers list it catapulted him and Serrano to previously unimaginable levels of fame and success.
Today Torres lives with Susan, now his wife, and their son in a home they bought a few years ago. He's currently working on promoting the new book and a plethora of other secret projects he can't tell me about.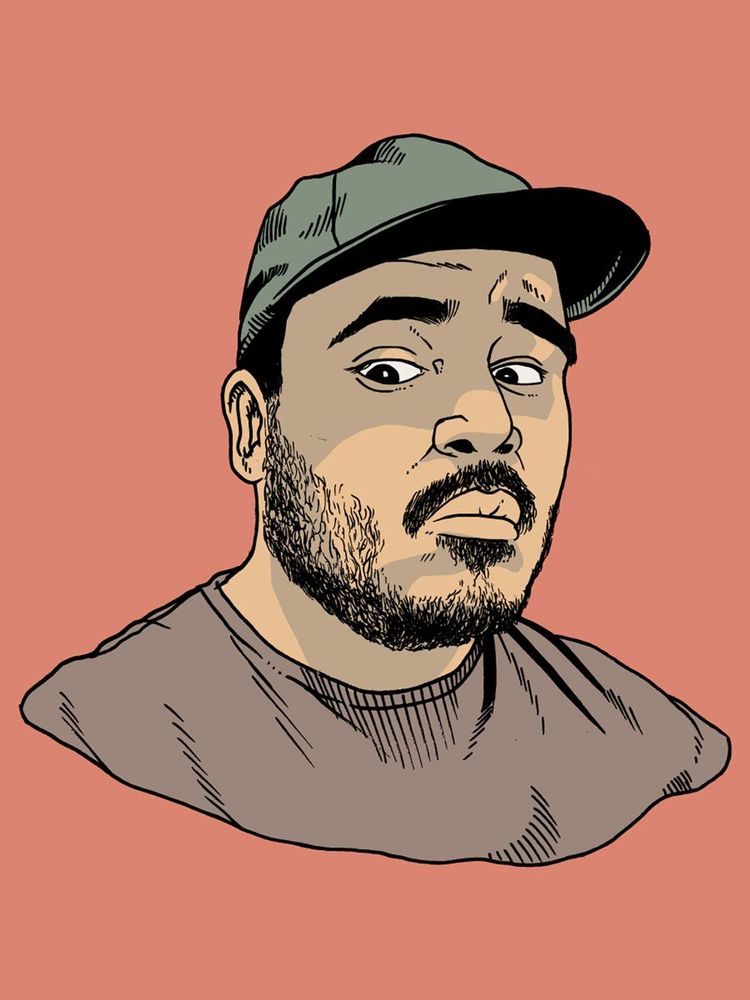 #1
SB: You've talked about not getting paid very much for The Rap Year Book. Of course, it launched your career into the stratosphere so it ended up being worth it. What lessons did you learn from that experience that you took into your next projects?
AT: Making sure that I got paid correctly. I now have a rule when it comes to taking on projects called the Three-F Rule. Those Fs are Fun, Finance, and Fame. Fun is that the project isn't just a gig for money, but will be enjoyable. Finance, of course, is making money. Fame doesn't mean trying to be a celebrity, but it means recognition and awareness of my work.
I try to make sure that every project I take on has at least two of these Fs. I never do a project that is just one. A dream project has all three. Now that I can say no to projects, I can center my decisions on the Three-F rule. I can see things in the perspective of my entire career and not just for survival.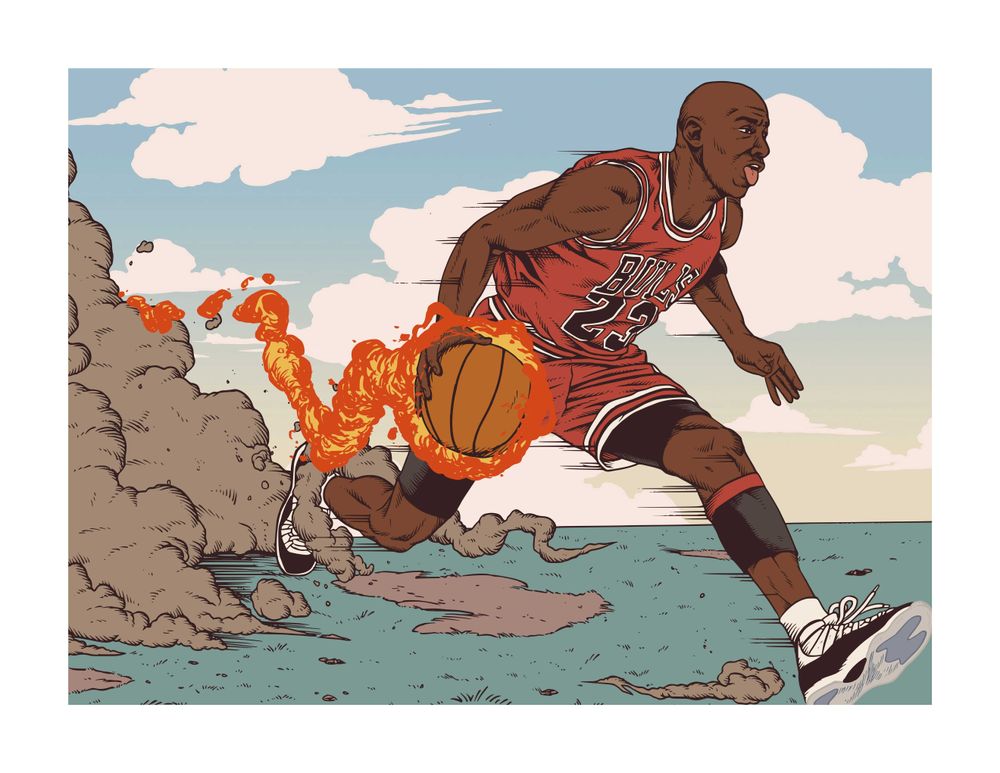 #2
SB: In what ways are you able to interact differently with potential clients now that you're successful?
AT: I never sign a contract from a client without me trying to make revisions to it. Those contracts aren't ever made for the artists, they are made for the company. What they're trying to do is own all of your work. They're going to pay you a fee and they can do whatever they want with your work and you can't duplicate it or post it or anything.
I don't want to work for a company, I want to work with a company. If you're hiring me, you're hiring me to work with you to create a product that has your company name on it. If I'm working for you I need to see insurance and benefits. But we're not doing that, so I'm working with you to bring awareness to your company or product.
#3
SB: What's your main inspiration when it comes to fighting for what you deserve as an artist?
AT: Well, first of all, I don't like being poor. But also, I have been through projects with companies that just sucked the soul out of me.
Plus, a lot of artists don't get the recognition that they should. I always idolized the comic book artist Jack Kirby. Almost every Marvel movie and character you see, Jack Kirby had a footprint in creating. He ended up leaving the company he helped build because Marvel didn't value him. He then went to DC Comics who promised to treat him better and give him more credit, but then his treatment ended up being similar to what he received at Marvel. When I saw that my heroes and role models were treated that way, and artists overall are mistreated, I realized I needed to fight for more fair conditions. Companies need artists, illustrators, and designers to do anything visually which is vital for their success. They should be rewarded accordingly.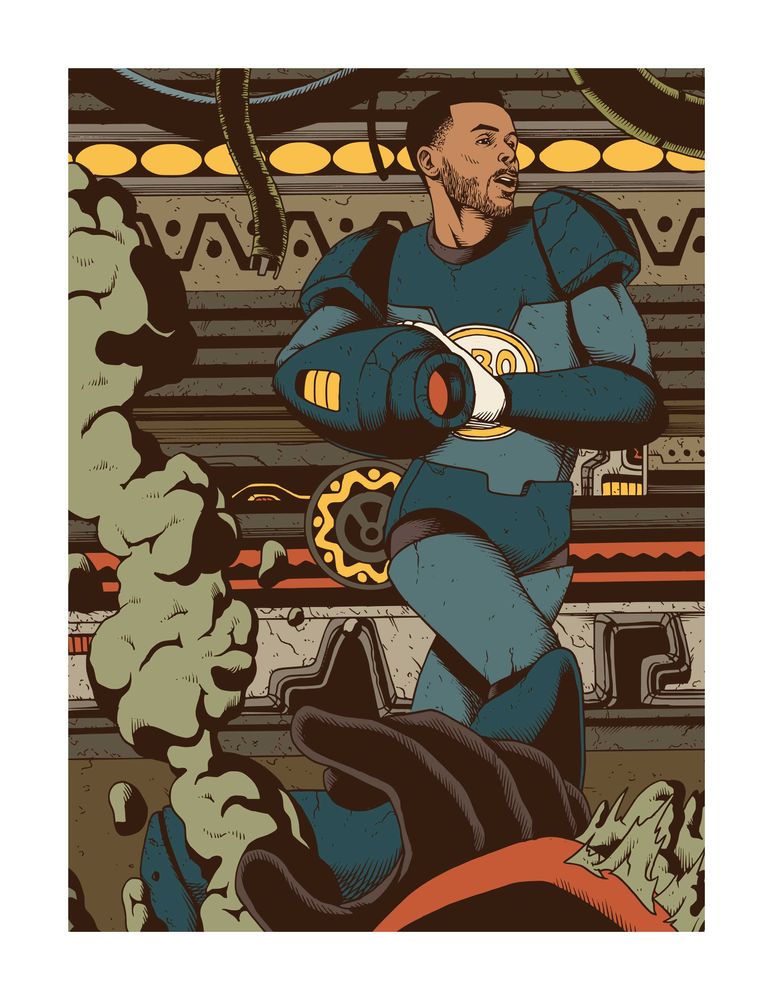 #4
SB: Now that you are a well-known artist it's easier for you to get fair pay, but do you also feel a responsibility to fight for fair treatment of unknown independent artists and illustrators?
AT: I certainly want to bring awareness to the issues in the industry. I don't mind personally taking hits from companies if it means that my fellow illustrators and graphic designers can get that. Before Jack Kirby died he got to see artists actually own their own work.
I know what a mental and physical toll it takes to do an illustration. You take these projects that people offer $250 for and if you say no they'll just find someone else to do it. That sucks. I've had a company that wanted to work with me and I couldn't do it because I was working on another project. So they went and hired someone and told them to draw in my style.
And I totally understand the artist who has to take the low-paying gigs to survive. I've been there. There are plenty of people who are valuing themselves at $250, and it's like, "Look, bro, you are more valuable than that." If everyone starts asking for $500 or $700 then companies will realize that this is now the minimum for illustration. But, for now when I say "no" companies will go find someone else to do it for a quarter of what I'm asking. So there are big issues that I am trying to bring awareness to and use my notoriety to help change.
#5
SB: What advice would you give younger artists?
AT: I would say don't be too hard on yourself. That will allow you to be more creative and make more mistakes. From those mistakes you can learn plenty of things. Also you don't need the fanciest tools to be creative and draw. You can do a lot with very little these days. And if people are in school I would say take more business classes and less art classes. You can learn art techniques from YouTube. Take economics and business courses. Whether you like it or not, every drawing that you put out for business needs to have an invoice and a contract attached to it. That drawing is business now. It's not just a drawing. There's value to it. Oh, and stretch a lot. I can feel that now that I'm older and I've been doing it professionally since 2013. Work on your mental health, stretches, and drink plenty of water. You spend a lot of time alone and that can either be very sad or very therapeutic depending on where you are mentally.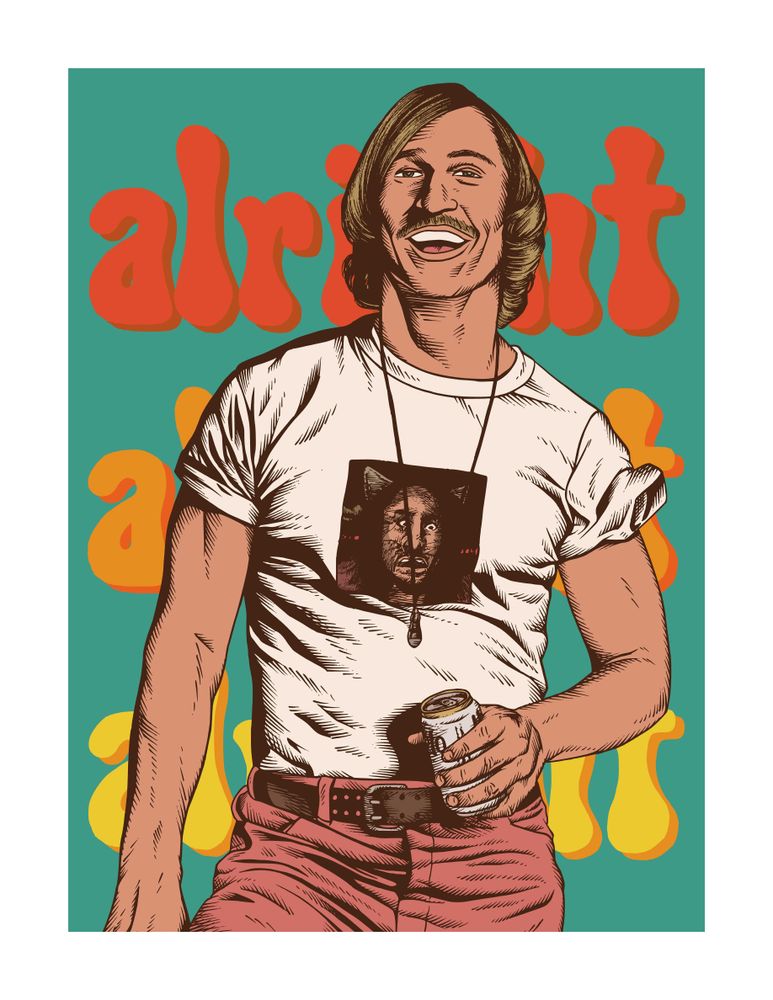 --
Thanks to Arturo for speaking with me.
Indy was created to help make running your independent business easier than ever. Use our tools to take care of your invoices, proposals, contracts, and more, so you can stay focused on doing the work you love.