Graphic design is notorious for its complexity. Web designers have to keep track of client specifications, design tasks, plans, mockups 1.0, 2.0, and 3.0, and meet deadlines while juggling all these complexities.
It sounds close to project management, doesn't it? That's because it is.
Any business process that requires intricate scheduling, project tracking, meeting deadlines, and ensuring quality throughout the designing process comes under the purview of project management.
Design project management can seem like a logistical nightmare (tracking multiple variations of a single project is no joke), but it can be made easier by using a design management system.
In this post, we'll look at some of the best project management tools, figure out the how and what of these solutions, and find out how to integrate them into your design process.
What is design project management?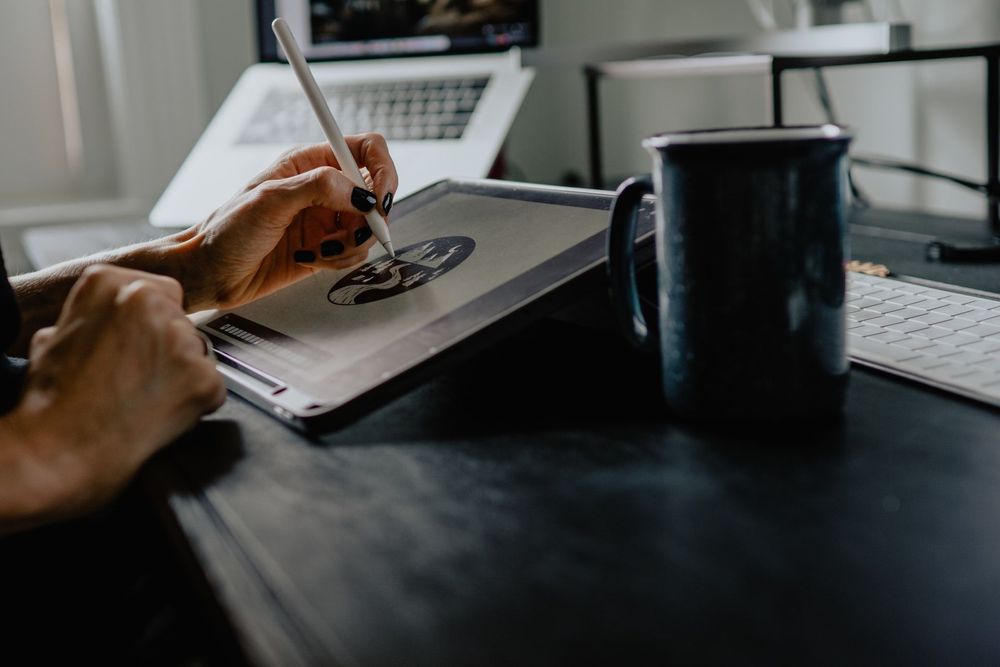 Handling incoming design proposals, assigning work to different team members, and tracking the project lifecycle to a conclusion is known as design project management. This method entails bringing together two or more parties – usually the designer and the client – to collaborate on delivering digital content for one or more projects.
Graphic designers and clients could collaborate on creating a homepage design, advertising material, producing a logo, or something involving several assets, such as a digital marketing campaign.
If there's a design aspect (a.k.a. several versions of a creative idea), you'll need to keep track of all the moving elements as the project manager or lead. This implies encouraging creativity while following client briefs or team guidelines.
One way to manage all the various design components without falling off the management train is to use design project management software, which enables task management and allows you to juggle multiple projects and manage your creative team.
What does design project management software feature?
A design project management software includes:
Roadmaps and Gantt charts
Kanban boards
Scrum masters
Graphical representations.
The main benefit of design project management software is that most individuals can convey and comprehend complex visual data more efficiently than words and figures.
As a result, they help businesses save time and money by allowing teams to operate more efficiently.
What is the relationship between design and project management tools?
As the name implies, a project management system concentrates on optimally managing projects, so they run smoothly without interruption and are completed within a specific time frame.
In contrast, design management focuses on producing products, services, brands, and other items with new designs to improve a business's product quality and success.
Project managers focus on customer needs, time-related complexities, risk assessments, cost ratio analyses, process capabilities, etc. They use creative project management software to complete all project management-related tasks.
Similarly, web design managers focus on material needs, design functionality, client requirements, customer satisfaction, etc. They use design project management software to complete all design management-related tasks.
Both project and design management are types of creative project management. They focus on project deliverables, managing projects, assigning tasks to teams, time tracking, keeping track of project status, and ensuring the work executed by the creative teams is conducted according to client specifications.
Thus, design management is a specific niche of project management. It is industry-specific or localized to the design industry, but project management isn't – it can be applied to any industry.
What tools do PMOs use?
Project management offices (PMOs) require project and portfolio software that can readily scale without compromising efficiency or control, whether they're managing a project, program, or portfolio.
They can plan, schedule, track, and report on initiatives, programs, and portfolios of any size and complexity using tools like roadmaps, real-time dashboards, online Gantt charts, timesheets, and strategic planning features.
What are the four main types of creative project management software?
Project management (PM) software can be classified by functionality, industry, or the project management tool that serves as its foundation, depending on the goal.
Let's look at four distinct categories:
1.Individual
An individual project management software uses a spreadsheet or a basic application with all of the standard project management tools that PM requires.
The application or spreadsheet might be accessible by everyone throughout the business, but the different persons in this user interface may not have any link to one another.
2.Collaborative
Collaborative project management software functions by connecting entire teams. Typically, there is a single planning data source that can be accessed and worked on by other project team members.
However, the planning data source can only work on one task at a time. Moreover, the inability to integrate data from other projects is a significant drawback of collaborative project management tools.
3.Integrated
An integrated project management software is the best project management software for a corporation with multiple projects running simultaneously.
Data from current and former projects are linked in a single mainframe that can be accessed by several teams working on various projects. Each member of the team has access to project information.
A creative project management solution usually incorporates information and data, allowing various projects to be monitored in a dashboard-style interface.
4.Customizable
A customizable project management software is the best project management software for a small firm or freelancer managing a creative team.
Customizable project management tools allow project managers to modify the software according to their needs, facilitate collaboration, manage tasks, create projects, develop Gantt charts for activity scheduling, and track their team's progress in one central location.
Marketing agencies and creative agencies often use these types of project management tools because they are easily customizable and provide unlimited customization options.
Which project management tool is used to manage projects?
You can use a project management tool on various digital platforms. A project manager must select one that meets the demands of their team.
Here are the best three project management tools available on the market:
1.Kissflow Project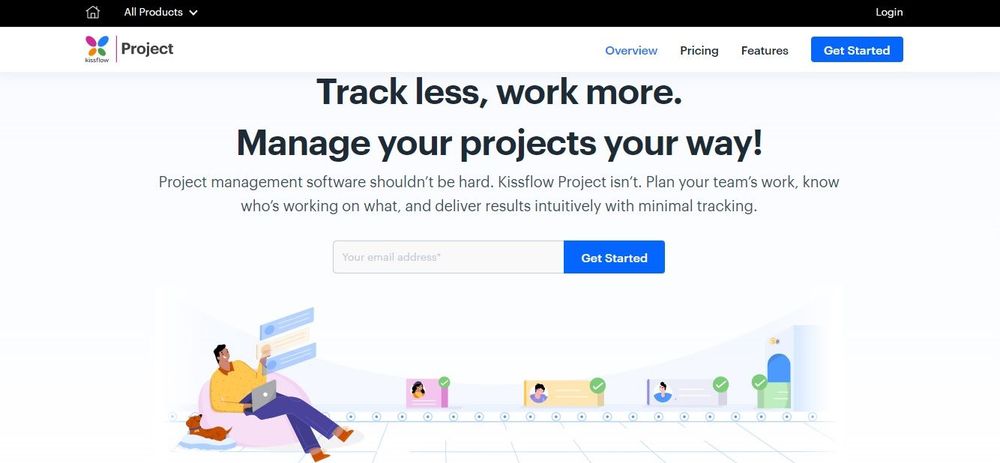 Kissflow Project is an intuitive project management software that uses a different approach to Kanban boards, dividing each column into categories for "In progress," "On hold," and "Done."
This division reduces the number of columns on the Kanban board (rather than having a distinct one for "on hold" activities in each stage, for example), making the project simpler to visualize.
Scrum sprints can be made using Kissflow Project's Kanban boards.
2.Monday.com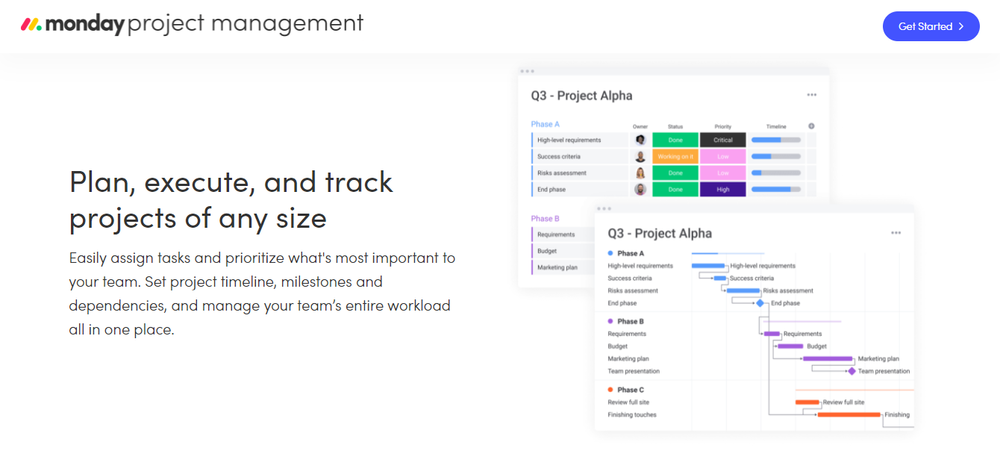 Gantt charts, calendars, and task allocation structures are all available on monday.com. It divides each project into categories like "Done," "Working on It," and "Stuck."
Monday.com allows design project managers to refine objectives, identify key resources, develop communication plans, and track project time. It offers almost limitless customization and control in one location.
3.Zoho Sprints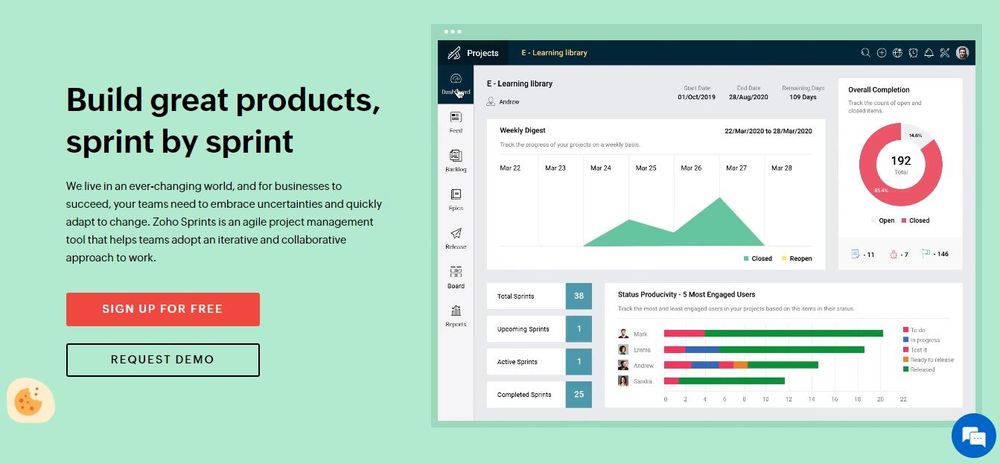 Zoho Sprints is a scrum board-based agile project management solution. It works with Zoho Projects, a project management tool that includes Gantt charts and other customizable capabilities.
Its key features include tracking work hours, managing agile projects, setting reminders for sprints, and much more.
What are the best project management software?
If you're limited by a tight budget or have never used project management tools before, then you can start by using a free project management platform.
Here are some project management solutions that really work:
1.Asana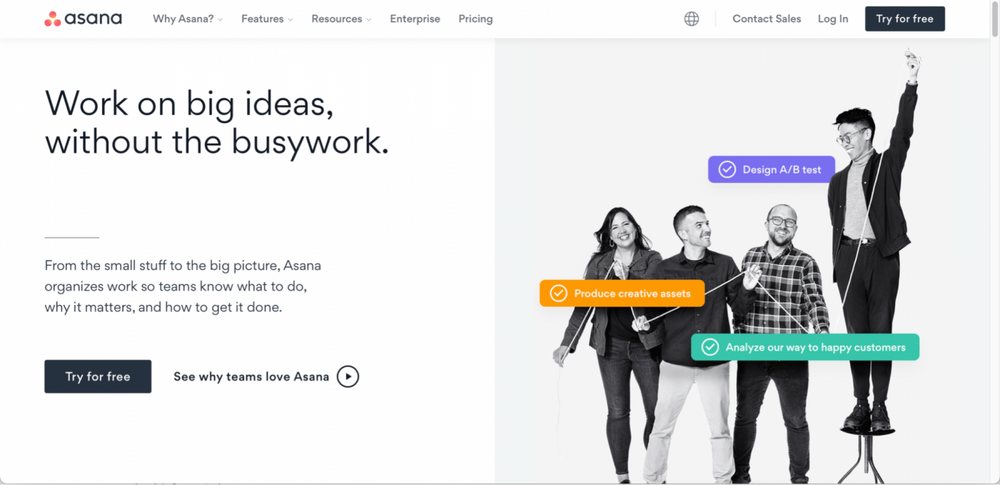 Asana is known as one of the best project management software available. It allows managers to break down complex projects into several tasks, manage task dependencies, assign tasks, attach files, encourage project collaboration, and keep track of project status in one central location. It even allows invoice management.
The platform has several more advanced features and is fully customizable. Asana's free plan allows users to share unlimited projects. However, there is a 100MB per file limit, and only 15 team members can work at a time.
2.Wrike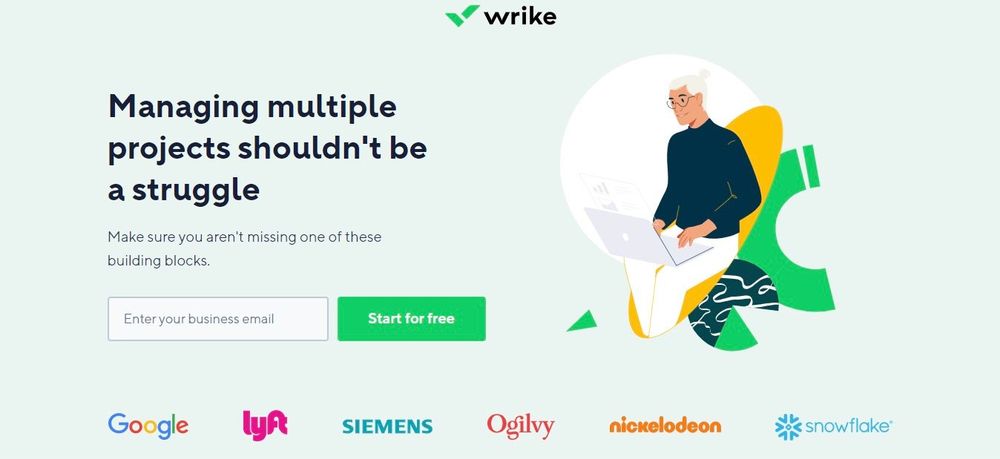 Wrike is a popular, powerful project management software that allows time tracking, resource management, file sharing, Gantt chart creation, and dashboard customization. It follows a linear approach, offers status levels to show creative team progress, and allows managers to check on assigned tasks.
The platform allows free users to schedule unlimited tasks, and there is no limit on users or projects.
3.ClickUp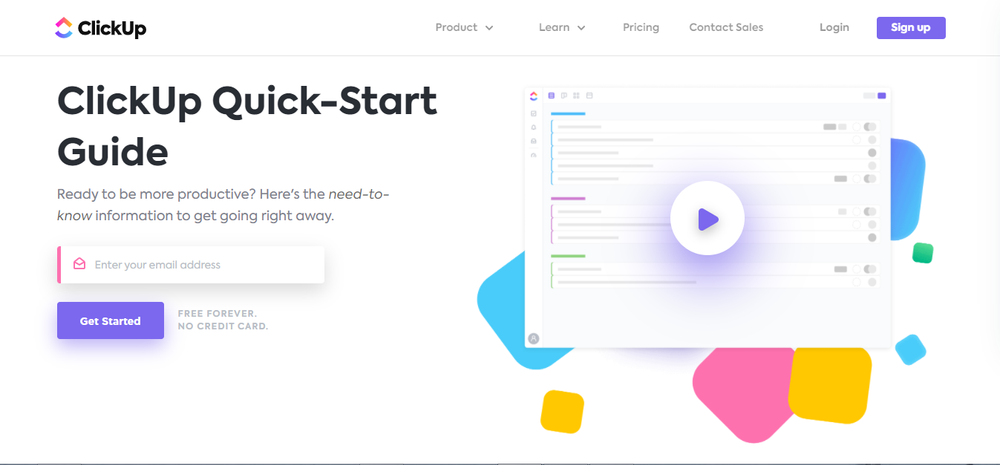 ClickUp is another popular project management software that is known for its customizability. It allows various view options like Gantt and Scrum, shows project data on the same page, and offers task templates.
The platform's free plan allows multiple users to attach files and access the platform without any problems.
4.Trello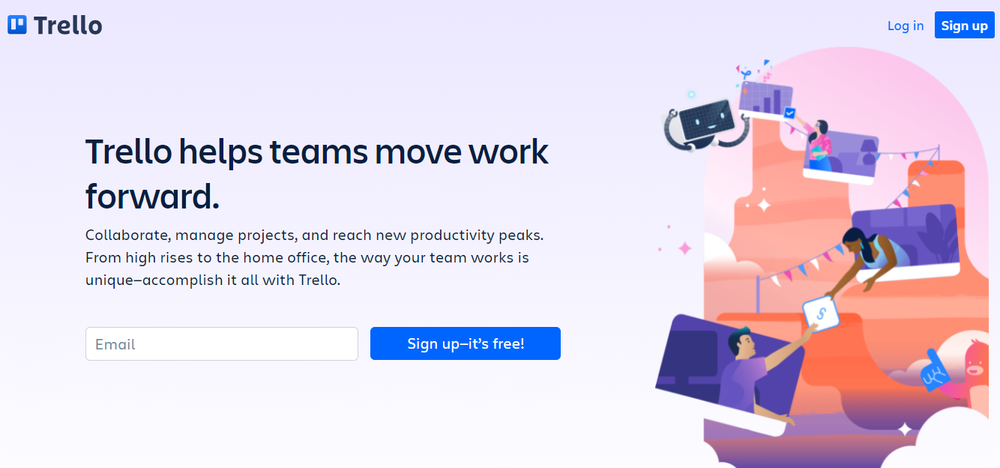 Trello is a project management solution that allows free users to utilize Kanban boards to their heart's content. There is no user cap on Trello's free plan; however, files above 10MB cannot be shared, and each workspace can only have ten boards.
How can graphic designers manage creative projects?
The first stage of project structure is the most important because it establishes the foundation of your creative project.
If you do not carefully prepare the framework of your project, it will not stand out. As a result, you should start by thinking about questions like:
What do I hope to accomplish with this creative project?
Do I have the necessary resources to complete this specific creative project?
Will I be able to do it in the time allotted?
By addressing these questions, you'll be able to go on to the next phase of constructing your project (large or small).
Step 1: create a to-do list
The graphic design management process begins with addressing the first set of questions above to consider your client's preferences. If you don't take their requirements seriously, you're just shooting in the dark.
Thus, you should begin making a list of the tasks completed during the creative project, such as design papers, meetings, mockups, etc.
Answer the second and third questions to define your budget requirements and how to negotiate with the client.
It would be beneficial if you were not intimidated by the scale of your efforts. If you want to take on a complex creative project, you'll need a large budget to complete it.
Allocate assignments based on your team members' knowledge and talents. Distributing responsibilities should be simple, but take a moment to divide tasks judiciously.
This is where you will complete the framework of your project. Your creative project objective should be achievable and in line with your talents.
If you're taking on many creative projects to learn how to manage them, make sure you have the time to complete them while putting quality first.
During a project, setting milestones for yourself acts as a flexible limitation. They help you figure out if you're on track or not.
Step 2: set up interaction portals and directories
Create new folders in your creative project management software to ensure that everyone has access to everything connected to the project in one place.
You can also use this chance to experiment with different ways of communicating with your creative team members.
Here's how you can set up interaction portals and directories:
Put your plan into action after you've organized all of the necessary elements before beginning the job. The project is now in full effect, your creative team is collaborating, and designs are being developed.
Open communication is the key to resolving any errors. Use your creative project management software to maintain continual contact and communication with all parties involved, including your clients – don't disappear.
Lack of communication leads to mistakes and misconceptions; thus, avoid them by being constantly available.
Communicate with your colleagues
After delegating the duty to each team member, don't make them feel left out. Follow-up continuously with all creative team members. If you don't, they will not take the project seriously.
Task management is just as vital as team management. It is necessary to supervise the work to execute it appropriately from planning to completion. Regular reviews are required to guarantee that the job is performed according to the strategy's schedule.
Step 3: complete the project
Once you've completed the above stages, your creative project is ready.
Project management is dependent on your approach to managing projects; if you fail to perform all of your responsibilities properly, you won't meet the goals you set.
Is Asana good for web designers?
When working with various stakeholders or cross-functional creative teams, collaboration, organization, and communication are critical to smoothly making the design process.
Nothing is worse than wasting time looking for a product strategy from last month in Google Docs or not having adequate context for a mockup you're about to work on.
Using a straightforward yet powerful task tracking platform like Asana, on the other hand, allows graphic designers and design teams to interact more efficiently. It is a creative project management software that includes helpful tools for designers that save them time and effort.
Graphic designers can use Asana to handle requests and defects from their design team, manage product roadmaps, collect feedback, discuss creative ideas, and manage product roadmaps.
How do I manage a design team in Asana?
Every design team uses Asana for project management in a somewhat different way, but these pointers will help you get the basics down while also showing you what you can accomplish once you've completed a few projects.
1.Create a project
In Asana, projects contain a collection of linked tasks within a team. The linked tasks can be used for a variety of purposes, including deadline-driven initiatives (such as a launch), continuing operations (such as monitoring an editorial calendar), and data tracking (like incoming design requests).
You can shift between list, board, timeline, and calendar views.
2.Plan out your project
After starting your project, add structure to keep it orderly and easy to scan. Here's how to do it:
• Use sections to distinguish group-related tasks. You can sort the tasks at hand by the deadline, task phase, timeframe, project nature, and more.
• Assign tasks and set deadlines to make responsibilities clear. This helps everyone understand what they're precisely accountable for and when they have to complete it.
• Use custom fields to capture extra task details. Custom fields are similar to spreadsheet columns. They keep track of each task's specifics and let you filter and categorize projects. You could add status, priority, cost, and more fields if needed.
3.Create a project plan
Asana can assist you in creating a project schedule and workflow so that your creative team can move work from start to completion transparently and efficiently.
Here's how to go about it:
Use timeline in Asana to create a Gantt-style view of your tasks
By creating this view, you can readily view the duration, deadline, and dependencies of each task and move things around to minimize conflicts and duplicates.
Use task dependencies to ensure that work begins on schedule
If you're waiting for a teammate to finish their task, Asana can keep track of their progress so you can start your portion on time. That implies you'll spend less time checking in on the task or failing to notice when it's finished.
With Timeline, you can easily define task dependencies.
Divide work into subtasks (if needed)
Many consumers wonder why jobs may only be assigned to one person. This is to ensure that roles are clearly defined.
On the other hand, subtasks can help you break down a task into more manageable portions and demonstrate responsibility in the process if it requires pre-work, different methods, or a fast request from another teammate.
You should create a project summary to share the project brief with your team, keep track of goals and tasks, and explain project roles for future reference.
1.Advance the project to its final stage
As your team begins to collaborate, Asana's project management capabilities grow. You may quickly provide status updates relevant to your team's work and be notified about the most important things to you.
Here's how you can advance your project to its final stage:
Establish task milestones
You should establish task milestones to indicate significant project objectives and critical stages of development. Your team will know what goals they must meet, and project managers will be able to assess how they are progressing against milestones.
Use the approvals workflow to speed up evaluations and approvals
If your project includes visual assets, use the in-built proofing tool to keep track of input.
Use rules to automate manual processes
You should use Rules in Asana to automate manual processes like task assignment, custom field updates, task movement, etc. You'll save time and be assured that the proper procedure is being followed.
Use portfolios to keep track of changes across various projects
Portfolios are significant for anyone who wants to manage many projects or track progress on specific initiatives in a single, real-time perspective.
How do you build and manage a design studio?
It takes a lot of effort to run a design studio. While you may have developed your design skills and acquired experience interacting with clients over years of experience, managing a studio with numerous graphic designers under your wing presents a whole new set of skills and problems.
First and foremost, you must be capable of managing other designers so that each one may shine while contributing to the team.
If you're just getting started, you'll want to employ the right kind of people and make sure they can work at their best. When you have the best team, all you have left is to manage different deadlines while working with various demanding clients.
1.Discover "your path"
It's critical to define your studio's mission: What is its purpose, where is it headed, and what do you strive for? It's quite easy to lose sight of your vision as your business grows, so be aware of what makes your business unique as things change.
2.Begin small (but plan for growth)
Start small when the moment is perfect. This allows you to take risks and find out what works best before too many people depend on your business to feed them.
3.Hire the best you can
Strive to hire the brightest, most innovative people you can find. It may seem self-evident, but people are your most precious resource in the service industry – sometimes the only one that matters.
Take care of your staff and make them feel like part of the project. Because you're asking people to join your dream, there has to be something meaningful in it for them.
4.Take advice from everyone
Bring your individuality into the studio and learn from everyone and everybody. You are not required to remember everything, so don't be embarrassed if you don't. Ask questions, pay attention to the responses, and put everything into practice.
5.Respect everyone's viewpoints
You have no idea about the agency's internal politics, and you have no idea about your clients' businesses. You're learning how other people do things, whether for better or worse.
So, whenever you see anything you'd like to change, you're learning a little more about how your prospective studio will work.
6.Never (ever) stop learning new things
You should try not to make the mistake of assuming that things will always be the same. Always be curious and innovative in your approach, and constantly push for change. An essential piece of advice to remember is never to stop learning.
Brace yourself, start small – and accept change with open arms, whether you're a design student about to enter the workforce or someone with an idea for a new studio.
7.Treat each project as if it were your most important
One of the most common mistakes a design firm can make is regarding some jobs as "fillers" or less valuable than those requiring more effort or involving a more prominent client.
Treat each project as if it were equally important to the next, and it will become your most outstanding work to date.
What does a project manager do in a design studio?
Any creative agency should have a designated individual accountable for each project throughout its duration. In a smaller creative agency, this task may fall on any team member due to the team's size.
In an ideal world, project management is handled by experts who specialize in it.
A project manager can reduce your business processes while preserving your creative time, but they must first understand design. A skilled project manager should comprehend and grasp the nuances and key features of their creative process to keep things organized.
A design-aware project manager will perform the following tasks:
Bring together relevant and capable individuals at the beginning of a project, establish scope, and identify objectives.
Create project plans that include all the component tasks and how they relate to one another.
Assign duties to the appropriate personnel and inform them of what is coming and when so that no one is caught off guard.
Keep track of workloads and set aside time for focused artistic activity.
Coordinate between teams and ensure smooth project handoffs.
Act as a facilitator to help the team overcome conflicts and make difficult decisions.
Keep stakeholders updated on the project and intervene if they try to contact the creatives directly.
Meet the project's objectives and ensure they're delivered to the right people. For an agency, this could be giving information to an account executive to show to a client or immediately handing over assets to a client.
After the assignment is completed, discuss what the team learned and make sure they celebrate their accomplishments!
Indy makes freelancing simpler for you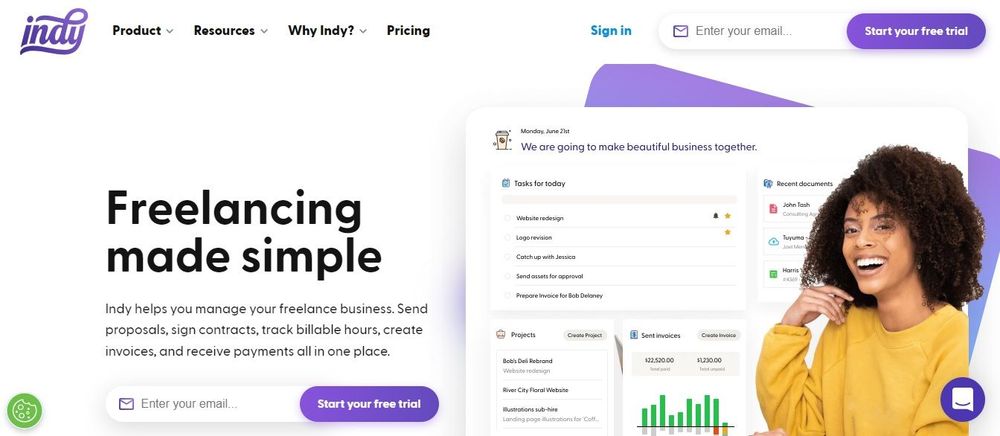 Project management software can help you stay competitive in today's business environment, which expects accurate and on-time deliveries while providing ever-shorter turnaround times, especially if you deal with design aspects.
Although Indy doesn't have Kanban boards, Gantt charts, Scrum masters, or graphic representations, there are many other tools Indy has that will help freelance graphic designers elevate the way that they manage their projects and their business. With Indy, you'll get access to productivity tools like proposals, contracts, forms, task management, scheduling, invoices, and time tracking to help manage your design business from beginning to end. You'll also get 500GB of file storage to make getting feedback and approval from clients easy.
Onboard new clients, track tasks, manage clients and get paid fast! Indy has one system for everything, and you can start our Free plan today and take full control of your independent business from start to finish. Or, for only $12/month, you'll get unlimited access to Indy's robust platform.