Working from home can be both a blessing and a curse. On the one hand, you get to enjoy the flexibility of not having to commute every day. On the other hand, it can be difficult to stay productive when you're not in an office setting.
In this lesson, we'll give you some great tips for setting up your home office so that you can maximize your productivity and stay motivated while working from the comfort of your own home.
Identifying your needs for your home office setup
Assuming you will be working from home for the foreseeable future, or at least want to be prepared in case you need to again in the future, it is important to identify your needs and set up your home office and desk space accordingly. This will help you maximize your productivity while working from home.
To start, consider what type of work you will be doing from home. Do you need a designated space for meetings or conference calls? Will you be doing a lot of writing or data entry? Do you need multiple monitors? Once you have a good understanding of your work-from-home needs, you can start setting up with some home office must-haves.
If possible, try to dedicate a specific room or area of your home as your home office space. This will help you get into the mindset of "I'm going to work now" when you sit down at your desk. If you don't have an extra room in your house or apartment, try to create a defined space in another room, such as setting up a desk in the corner of your living room.
In terms of furniture, invest in a comfortable chair and desk that meet your ergonomic needs. If possible, splurge on an adjustable standing desk—they are worth the investment! Make sure your desk is large enough to accommodate all of the supplies and materials you need for your work. And speaking of supplies, stock up on pens, paper, post-its, and anything else you might need on a daily basis.
How to set up your desk for max productivity
Assuming you have a desk (if not, now is a good time to invest in one), there are a few key things you can do to set it up for maximum productivity.
First, make sure your desk is positioned in a way that allows you to take full advantage of any natural light coming into the room. This will help to reduce eye strain and keep you alert. If possible, position your desk near a window.
Next, declutter your desk. A tidy workspace can help to boost your focus and concentration. So take a few minutes at the beginning or end of each day to clear away any unnecessary items from your desk. This could include putting away any paperwork that doesn't need to be on display, putting pens and pencils back in their pot, and wiping down the surface of your desk.
It's also important to make sure your chair is comfortable and at the right height for your desk. You should be able to sit with your back straight and feet flat on the floor while reaching the keyboard with ease. If you find yourself slouching or struggling to reach the keyboard, adjust your chair or desk accordingly.
Finally, add some personal touches to your desk area to make it feel like yours. This could include adding some photos, plants, or even just a favorite mug. By creating an inviting and pleasant space, you'll be more likely to want to spend time working at your desk—which will ultimately lead to increased productivity.
11 tips to be productive in your home office space
Your home office needs to be a place where you can come in and start working. By following these tips, you can create the perfect setup!
1. Keep desk accessories simple and clean
As previously mentioned, your desk should be the first thing you organize in your office. Let it be in the center of happening in your home office, but keep it clean. If you start each day with a desk so full you can't even put your coffee mug anywhere, take the time to organize the stuff cluttering your space.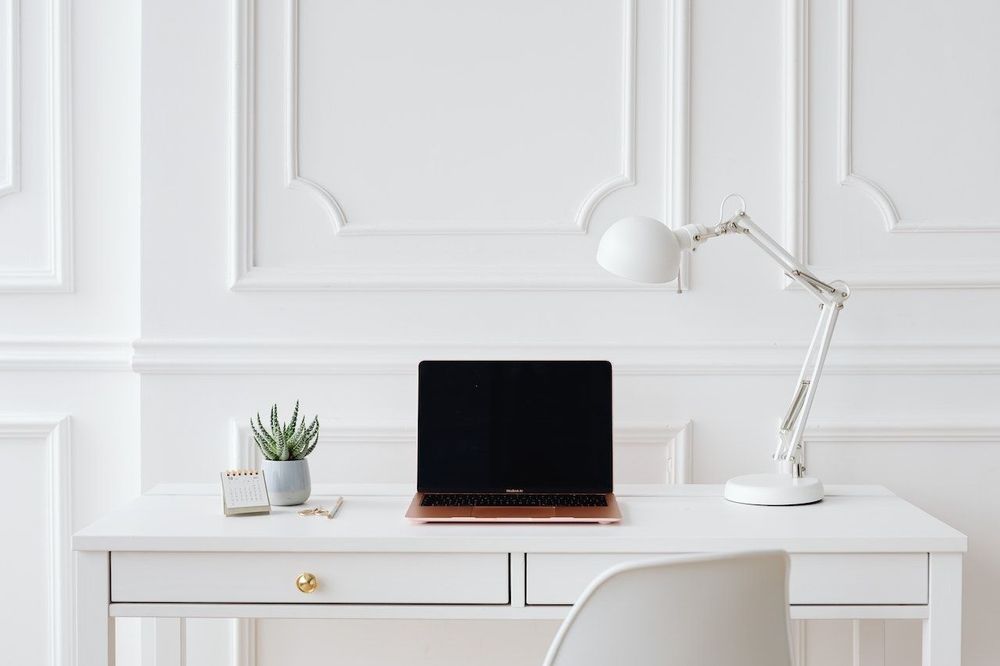 2. Surround yourself with beautiful things
Even if it seems contradictory, decorating your office with items you like to look at might help you keep it organized. You're more likely to maintain your area clutter-free if you surround yourself with things you value, allowing you to fully appreciate your possessions without being distracted by clutter. You can put up a basic shelf that you will then decorate with unique items that either represent your journey to success or are simply beautiful to look at.
3. Make a vision board
One of the ways you can empower your home workspace and help yourself in staying organized is by putting together a vision board. You'll find that you are likely to stay organized in doing your daily tasks if you have an end goal staring at you every day.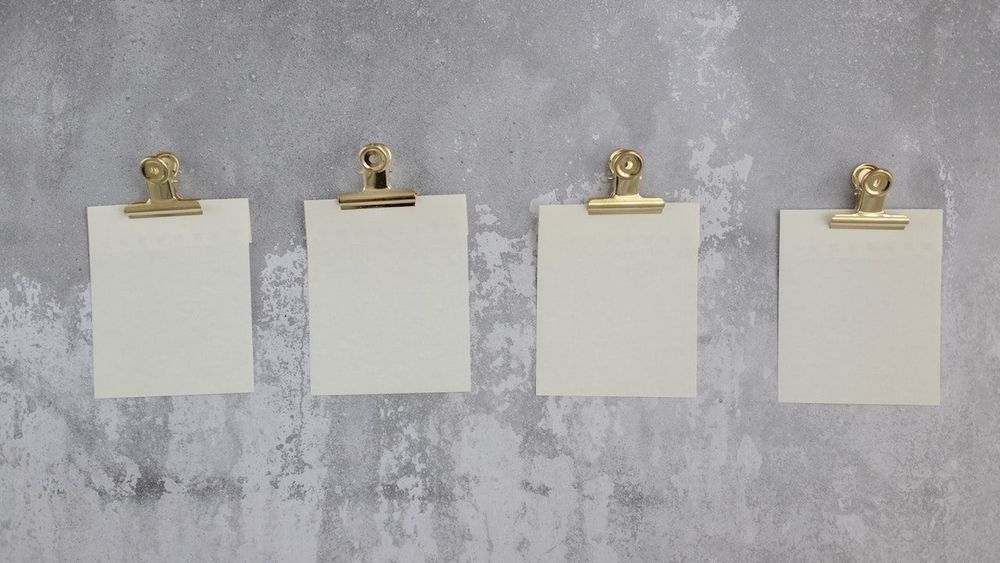 4. Make a working wall calendar
A wall calendar makes it easier for you to keep track of your planning requirements. As a result, you'll experience far more productivity and time management because you will know exactly what comes when and what to expect from your week.
You can even make a daily calendar to keep up with your daily to-dos by framing a simple week template and using a dry-erase marker to jot down a to-do list. If you sit down on a Sunday and make an outline of your coming week, you will know exactly what to expect and how to organize your time.
5. Use software
If you are more of a tech type of remote worker, you'll find it much easier and more useful to use software to help you keep track of all your tasks. Indy's Tasks is the perfect solution for you.
You can conveniently manage all of your projects with the help of the built-in task management tool. To-do lists and Kanban boards help you see the coming tasks clearly. You can also monitor your tasks from Indy's Calendar.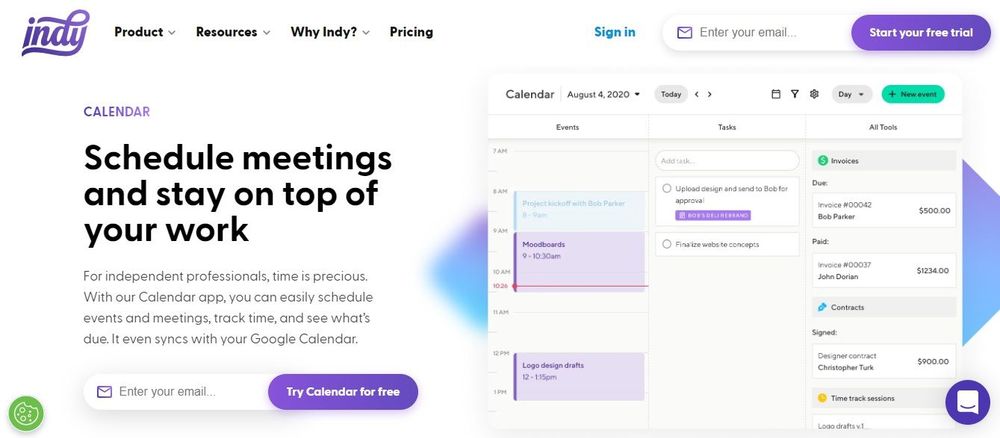 You can create a task from anywhere with just your smartphone. Create and manage tasks directly in your projects, and even link each task to a project. Additionally, you may arrange your work by adding tags. Sort, group, and pin your projects in a way that makes sense to you.
As Tasks and Calendar are connected, you can easily create and manage your tasks within the scope of your daily routine.
6. Have a functional workstation
Incorporate the same effectiveness of a family command center in the kitchen or mudroom into your workspace. Establish a workstation in your house with your printer, a corkboard, files, and a calendar.
Having fast access to important documents and supplies is an advantage of grouping necessary objects in one location in your workspace. This prevents them from becoming lost and clogging up other spaces and saves you time in running around trying to get things done.
7. Install a cabinet wall
Consider making a library out of closed cabinets if you have the room and the money to do so to enhance your organizing. The cabinets on the wall will keep things out of sight and out of the way. And not only that, custom cabinets of that size will increase your home value, too.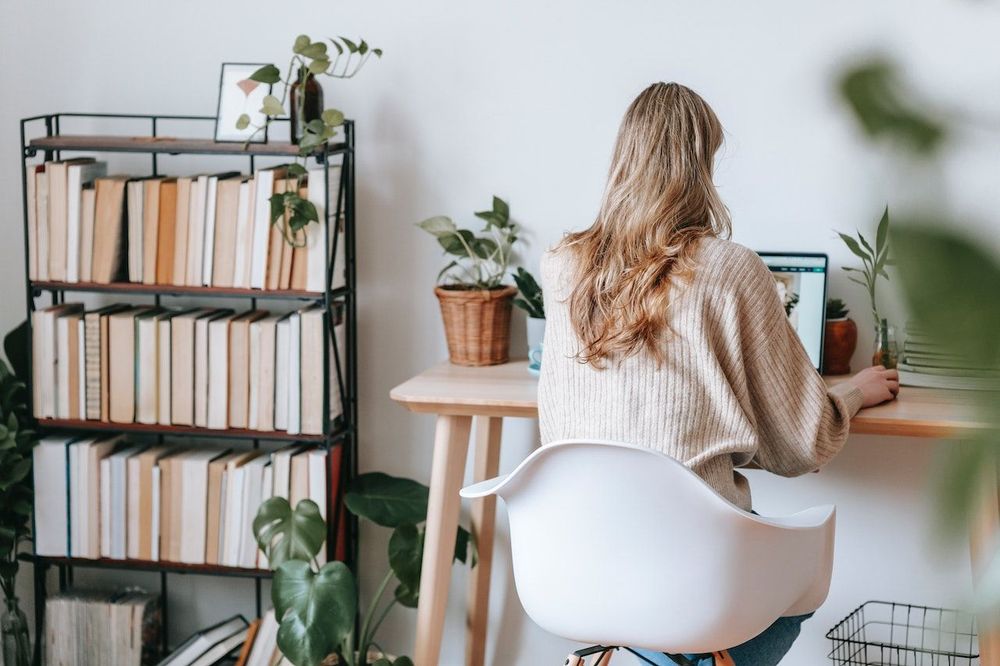 8. Bring lots of shelves in
If you don't have the space for a closet or custom cabinets, don't worry. You can always use open shelves to decorate your home office. You can put up two shelves while still making room for a floor lamp. If you are a visual type who gets easily overwhelmed if colorful items are displayed and prefer an enclosed storage space, you can organize your space with two large baskets on the bottom shelves that hold the messier work items.
9. Put things in cubbies
A cubby system is the ideal organizing option for you if you have inventory that is difficult to keep or if you need to exhibit products for visitors to your home office. A cubby system is attractive because it is inherently orderly, symmetrical, and well-proportioned.
10. Keep a bin organization system
Similar to cubbies, matching bins give a home office the appearance of being organized. You can store and organize a ton of office supplies and creative materials in white boxes with labels. The storage wall doesn't need to contain matching bins; instead, let the ones with unique designs harmoniously blend together.
11. Make use of desk drawers
A desk may be both useful and attractive. You can choose to put a set of drawers beneath the desk, but sacrifice legroom. Or, you could opt for desk drawers that will sit on top of your desk, collecting clutter.
Necessary furniture and office accessories to stay focused
Other than the things you can do in your workspace, we've compiled a list of home office must-haves.
An office desk
Your desk is one of the primary home office must-haves. You can't work on your kitchen table for a long time and be comfortable. But having a high-quality piece of furniture where you can sit comfortably and arrange all of your belongings is why a superb desk is essential.
Whether you have the space for just a small desk or can splurge on a standing desk, having a proper desk space in your home setup is guaranteed to make you more productive.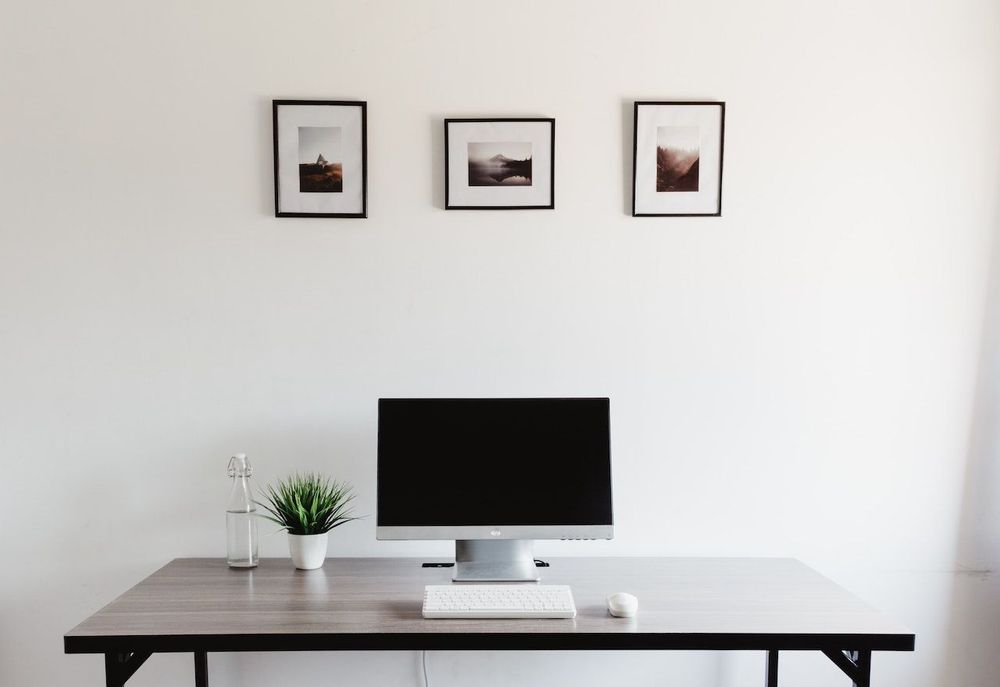 An office chair
An ergonomic chair is a pinnacle of office chairs. If you're sitting for hours without a proper seat, you can end up with back pain, wrist pain, neck pain, or worse.
Having an ergonomic chair is a huge advantage over sitting on your couch. Sitting on your comfortable and cozy couch is a danger for you to fall asleep, drop your laptop, and break it.
So, to keep your laptop whole, get a good office chair!
A filing cabinet
Remote work is nothing without a proper filing cabinet. Even if your work is completely online, there will always have to be a contract or an NDA that you need to print out and keep. By investing in a high-quality filing cabinet, you can organize your belongings and guarantee that nothing gets lost.
Functional filing cabinets should be able to fit beneath your desk or next to your workspace. Otherwise, you could be too far away for it to be useful. However, if it doesn't fit, you can always put roller wheels on it and wheel it around as needed!
A laptop
Obviously, you'll need a computer when working from home. Many people nowadays choose a laptop, because they have advanced so much in the last decade and can perform as well as a standard PC.
An additional plus is that a laptop doesn't require a mouse, a mouse pad, or a keyboard for it to work. You can simply sit down, open it and begin working, making your home setup as easy as it gets.
A laptop stand
If you want to elevate your office, get a laptop stand. With it, your laptop will be at an ideal height, preventing you from slouching and keeping your back in an upright position at all times. Your shoulders will have less stress on them, and your back will be less likely to hurt.
A second screen
There will be many occasions when you will need a second monitor, or wish you had one if you don't already have one. Your work setup should radiate in productivity, and simply having just one laptop (even if on a laptop stand) can make your workspace feel like you have gone to the coffee shops.
Having just your laptop screen will not suffice, especially if you are working in a tech niche where you spend a lot of time switching back and forth between different apps and programs. Having an additional computer screen can help your work environment feel more productive.
A surge guard and a power strip
With the age of technology came the age of the lack of plugs. Having a power strip is one of the home office essentials, especially one with USB-C type plugs for new smartphones. Having one means you can have multiple devices plugged in at the same time.
Most of the time, you may need to plug in many gadgets at once into power outlets. Investing in a surge protector can be the best choice if you want to simplify things. This way, you won't need to worry if the house will go up in flames if you plug in other devices.
A mouse
Investing in a great wireless mouse will be a game changer for remote workers. It is amazing just how big of a change losing a chord will make in your daily tasks. Not having to jerk your mouse every time the chord gets stuck will be great for your mental health.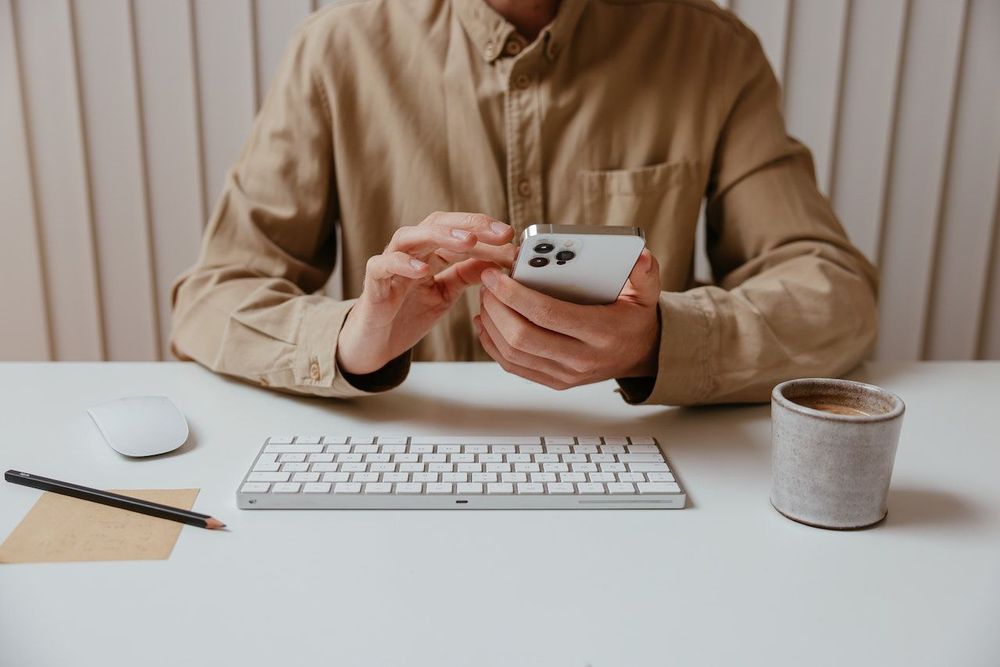 A keyboard
Even if you do work from your laptop, having a wireless keyboard is desirable. However, ergonomic keyboards are a game changer. They are split down the middle and perfectly adjust to the natural position of your arms and hands when you type. Its innovative and effective design is on the home office must-haves list.
Noise-canceling headphones
Another one of the home office must-haves, especially if you don't live alone, is wireless headphones. If you work odd hours and need to boost your productivity, play music on headphones with great sound quality. This can help you get more stuff done by just letting you concentrate on your work.
Or, if you have a video conference, you can spare your household members from all the boring details by wearing headphones.
Speakers
If you live alone and like playing music out loud, speakers can be one of your must-have items for your home office.
Even if you prefer soothing noises (like white noise and waves crashing), that will help you concentrate. Whether you also have a headset or not, having speakers is a terrific addition to your workstation.
Small home office accessories
Having all the big things is important, but don't forget the little details.
Stock your desk (or your filing cabinet) with must-haves such as sticky notes, paper clips, scissors, glue, folders, and staples. Organize them by size or by color, but always have them within reach!
High-speed internet
As a remote worker, you will need access to good internet.
If you have already invested in a great computer, an amazing desk, an ergonomic chair, and other office necessities, why not invest in high-speed internet as well?
Not only will you be able to share your work in a matter of minutes, but all your other tasks will take less time if your home router enables you to browse quickly.
A printer
You'll probably need to print plenty of different papers if you work remotely. One of the most basic items for a home office is a printer, ideally a laser one, which is a solid addition to your workspace.
Storage boxes
Storage boxes should always be at the top of your list of things you must have in your home office. They are useful for a variety of tasks, but people who must sort through many papers may find them especially helpful.
Storage bins come in a variety of forms and sizes, so you can usually match them to the rest of your desk accessories.
Coffee maker
Having a professional coffee maker at home will most definitely boost your productivity. Not only will you be able to simply walk to your kitchen and make yourself your preferred coffee, but you will save thousands of dollars on takeaway coffee from your local coffee shop for the duration of your role as a remote worker.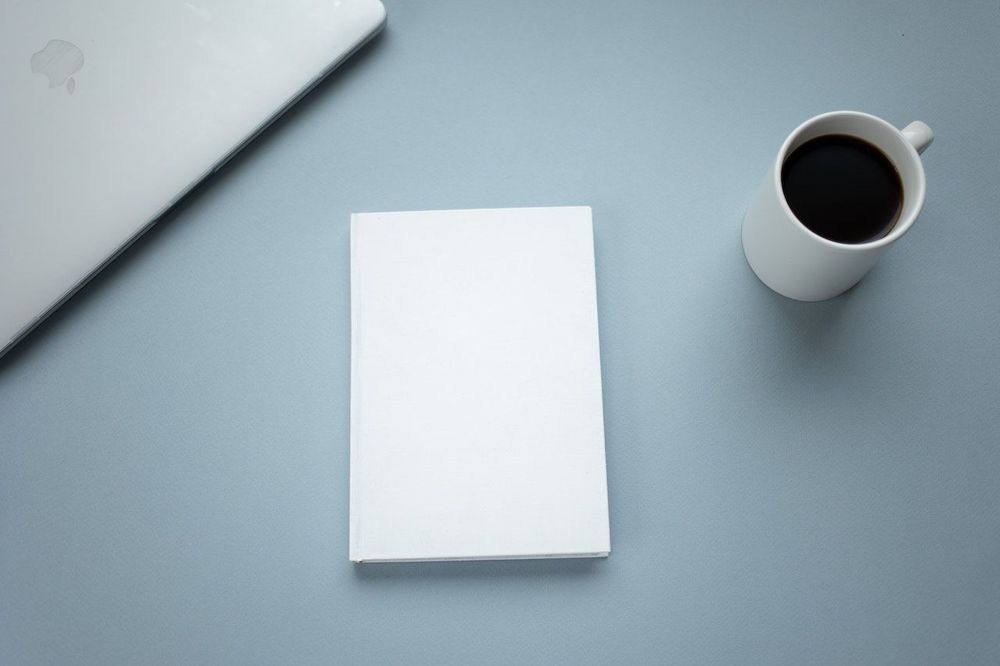 Mug warmer
If you often forget about the liquid gold that is coffee and tend to drink it cold, invest in a high-quality mug warmer. Not only will it keep your drink warm for an extended period, but it will also prevent you from burning your hand if you grab it the wrong way.
Every home office deserves a mug warmer. Nowadays, you can even buy an electric one that you can plug into your computer (via a USB-C type charger) and enjoy your drink for hours. Just try not to spill it!
Box of snacks
If you are a snacker instead of a coffee drinker, keeping a box dedicated to healthy snacks will not only help you concentrate but prevent you from the inevitable work-from-home weight gain.
A lamp
You should have an LED desk lamp since working requires adequate lighting. The best thing about having a lamp is that you can modify its settings to suit your needs and move it into different positions to ensure that its light reaches all the critical areas of your desk, including your keyboard and any crucial documents you may have nearby.
An air purifier
You must not forget to have this in your home office. A decent air purifier allows you to always breathe clean air, which may dramatically alter your experience.
Any list of essentials for a home office should include an excellent air purifier since it ensures that you always breathe clean air. As a result, it helps to prevent numerous diseases and removes various air pollutants.
An organizer or planner
The standard home office essentials include planners and organizers. Working from home frequently involves maintaining organization and setting your own timetables, which can be challenging if you don't have the necessary equipment.
For remote workers, organizers and planners are essential tools since they let you plan your week's goals, create daily to-do lists, and select how to arrange your chores.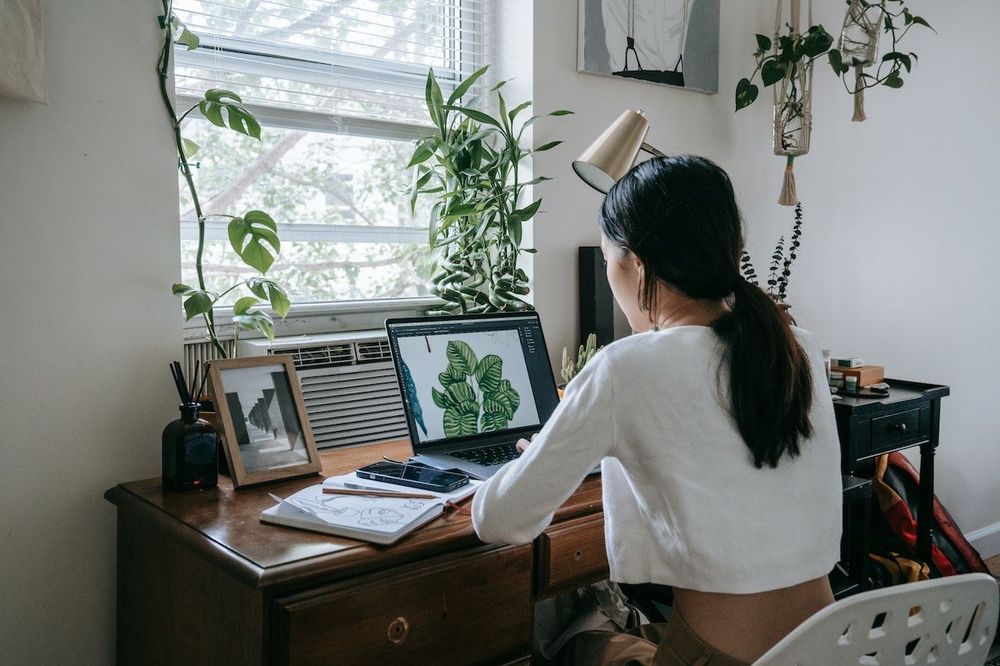 Plants
Despite the fact that many office employees disagree, plants are also essential for home offices. Plants may be a great way to feel better while you're working since, according to experts, having them nearby helps lower your stress levels and calms you down.
Conclusion
Working from home has many advantages, but it can be challenging to get the right setup. Finding the right balance between comfort and productivity is essential in order to make working from home a success. With these home office essentials, you can create an environment that is tailored to your needs and maximize your home office productivity. So take some time out of your day to assess what type of workspace you need and start creating the perfect home office today!
And while you're organizing your home office, don't forget about organizing your projects. Indy's Tasks and Calendar give you a clear view of everything you need to do each week and have to-do lists and Kanban boards that make it easy to manage multiple projects at once. Check out Indy today to see just how easy it is to run your entire independent business with Indy.