During the pandemic, those who could, switched to working remotely. That opened a highway for new and emerging threats for the entire remote workforce. Cyber attacks and data breaches became more and more common, and remote workers needed to find some new security solutions to keep their cybersecurity intact.
In this lesson, we will go through everything you need to know to keep your and your client's data safe and secure while working remotely.
What is the purpose of cybersecurity?
A comprehensive cybersecurity strategy has several levels of security dispersed throughout the computers, networks, applications, or data that is being protected. For a business to have a successful defense against cyberattacks, the people, procedures, and technology must all work in harmony. The essential security operations activities of detection, investigation, and remediation may all be sped up with the use of a unified threat management system.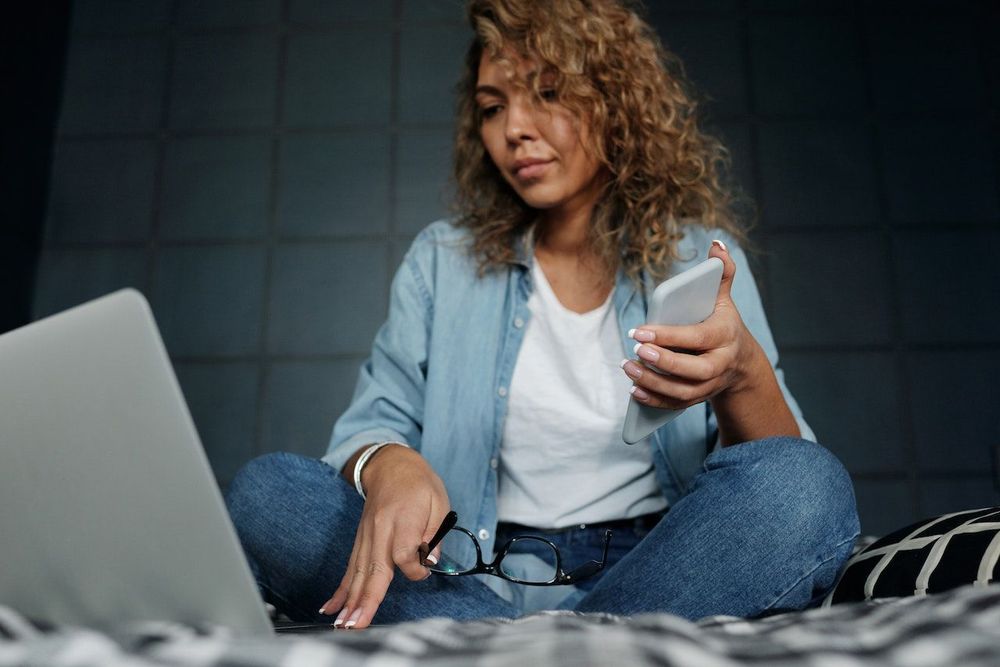 People
Users must be aware of and adhere to fundamental data security rules, including using secure passwords, being cautious when opening email attachments, and regularly backing up their files.
Processes
Companies need a plan for how they will respond to both attempted and successful cyberattacks. A good framework can help that. It describes how to recognize assaults, safeguard systems, identify risks, and take appropriate action, as well as how to recover from successful attacks.
Technology
Giving businesses and people the computer security tools they need to defend themselves against cyberattacks requires technology. Endpoint devices, including PCs, smart devices, routers, networks, and the cloud, are the three key things that need to be secured. Next-generation firewalls, DNS filtering, malware protection, antivirus software, and email security solutions are some of the technologies frequently employed to safeguard these institutions.
What makes cybersecurity crucial?
In the linked world of today, cutting-edge cyber defense measures are beneficial to everyone. A cybersecurity assault may personally lead to anything from identity theft to extortion attempts to the loss of crucial information like family photographs.
Principal risks of remote work
Many cybersecurity threats that affect on-site personnel also apply to remote workers. Their particular circumstance, however, increases some security threats while also introducing new ones. The following are some of the main cybersecurity risks.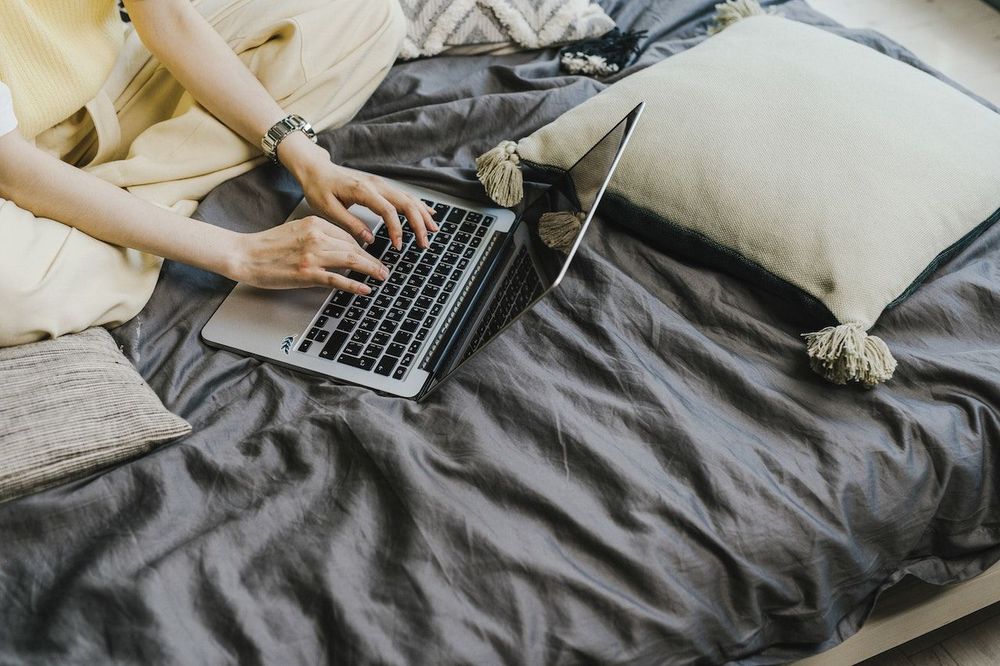 Attacks by phishers
Due to the blurred boundaries between personal and professional usage, the use of personal devices for work, and their exclusion from corporate perimeter-based security solutions, remote employees are more susceptible to phishing attacks. Phishing attacks grew during the pandemic as cybercriminals took advantage of this heightened vulnerability to gain access to sensitive information.
Virus infections
Since more and more remote workers use personal devices for work, those with access to company data and resources may also have unauthorized apps installed and used for surfing. This makes it possible for malware to infect devices and use them as a springboard for targeting corporate resources because these devices can also lack corporate endpoint protection solutions.
Noncompliance with regulations
Employees who work remotely can access company and consumer data from their homes, frequently using personal devices. If a company cannot successfully safeguard sensitive client data entrusted to it and implement corporate security standards, it may face major regulatory compliance issues.
Taking over the account
The popularity of virtual private networks (VPNs), remote desktop protocol (RDP), and other remote access technologies has increased along with the popularity of online work. Due to their ability to grant remote access to company networks and enable data theft, ransomware planting, and other nefarious activities, employee credentials are now even more attractive to hackers.
Mobile viruses
Many companies have adopted bring-your-own-device (BYOD) programs that enable workers to work from their chosen personal devices when doing remote work. Mobile devices are becoming increasingly prevalent in the workplace, and hackers are explicitly aiming their attacks at these devices via malicious mobile applications, SMS phishing campaigns, and other mobile-specific attacks.
Weak passwords
Although passwords are essential to cybersecurity as we know it, there are several issues with their development and administration. When employees reuse the same weak passwords across several accounts, all of their sensitive data may be vulnerable to exfiltration if just one login is stolen via a cyber attack.
Even worse, people frequently use the same passwords across both personal and business accounts. This implies that a compromise impacting a personal email account might have a significant impact on the security of business data. Poor password hygiene is a danger to the security of remote work because of how often SaaS and online apps are used.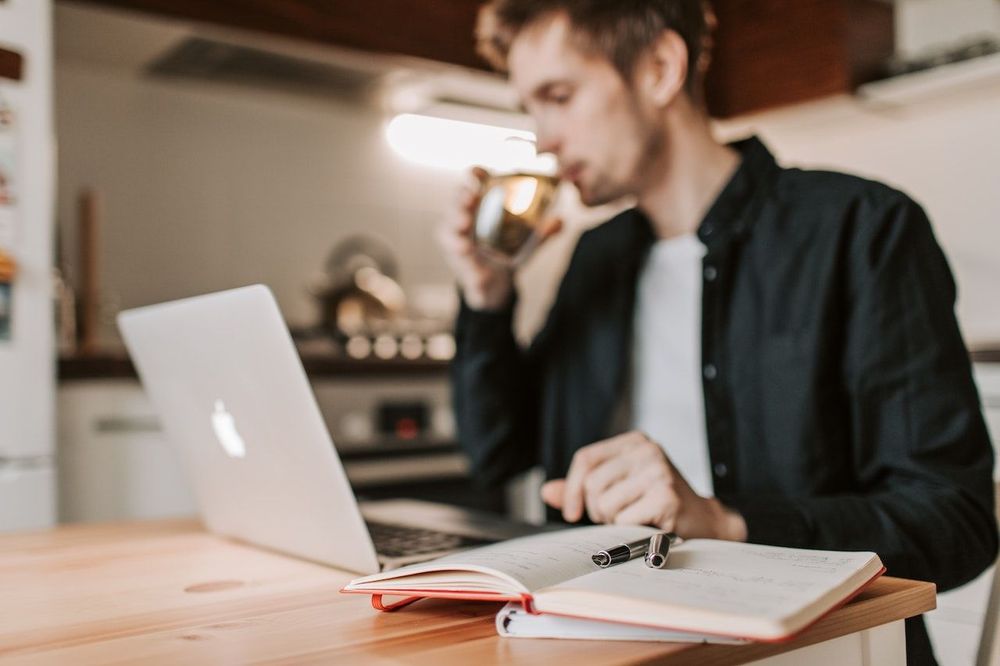 Security best practices for remote workers
Developing remote working safety is a way of identifying and dealing with the particular security risks and challenges of remote workers. Remote workers require secure remote access to corporate resources and secure internet access.
To be able to avoid security risks, remote workers need to be educated on intrusion detection systems, insider threats, as well as what unsecured networks are.
These security solutions keep your sensitive data secure from a data breach.
Here are some of the ways you can establish your online security.
Keep your home office safe
When working from home, physical security shouldn't be neglected. Do the same when working from home, just as you would when locking up the office when you leave for the day.
Your garden, living room, or home office are all potential targets for laptop theft. When you walk inside to cook lunch, bring your laptop with you, and lock the door to your home office. Keep your home office just as secure as your regular workplace.
Keep your work equipment private
Even though you may feel confident that a company computer can keep you safe from unauthorized access to personal information, it is worthwhile noting that working at home means it is more susceptible for employees to contact young children or their families.
Therefore, it is necessary for people doing remote work to keep their devices secure to avoid unauthorized users helping themselves to their laptops or mobile phones.
This is another good reminder that passwords must remain confidential so the device cannot be accessed by anyone without the consent of the owner and the user can access the sensitive information.
Separate devices for work and personal use
Although it may be simpler said than done, it's crucial to establish boundaries between your personal and professional lives, particularly if you work from home.
Do your best to keep your business computer and personal computer separate, even if it may seem inconvenient to often transfer between devices to only pay a bill or buy online. You can never be sure whether one has been tampered with.
It's recommended that you do the same for your mobile devices.
If your personal or professional device has been compromised, this can help to lessen the amount of sensitive data revealed.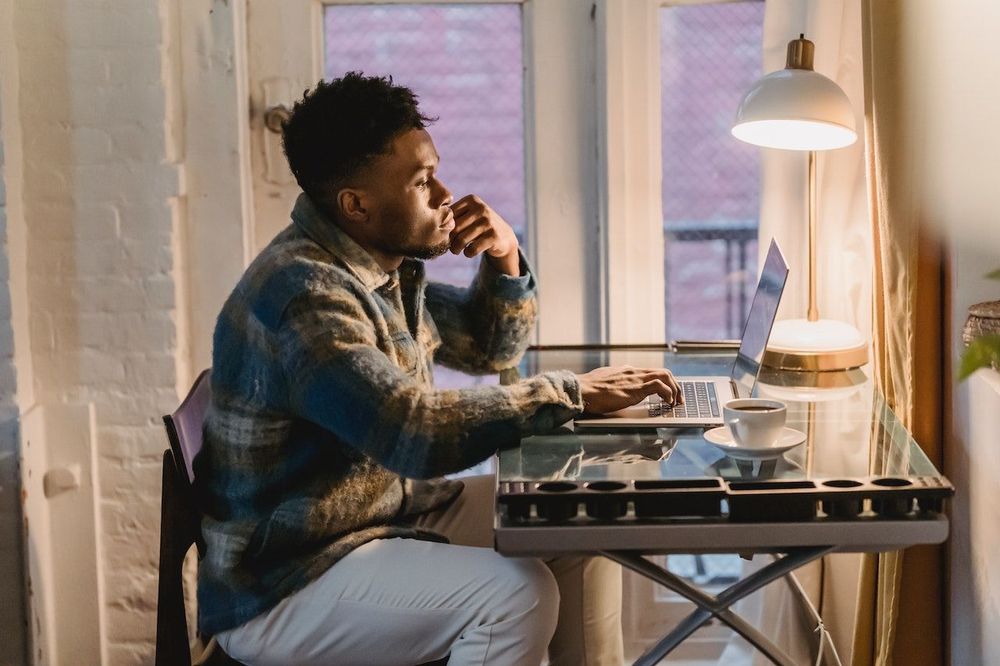 Secure your home router
Because few individuals care to change the default password on their home routers, leaving their home network unprotected, cybercriminals attempt to exploit these default passwords.
One easy action you can take to secure your home network from malevolent people who want access to your electronics is to change the router's default password to something special.
Although this is an excellent beginning step, there are other things you can do. For instance, to prevent known vulnerabilities from being exploited, you should make sure firmware upgrades are implemented as quickly as possible.
Use good antivirus software
Remote employees should invest in data security, especially if someone has remote access to their personal computer(s). Buying a complete antivirus system is an excellent way to protect yourself when interacting with other users, even if they are your coworkers.
According to Cybersecurity Ventures, cybercrime will cost the globe $8 trillion in 2023. This figure could continue to increase as a new attack is launched against a network of private computer users to access personal data.
These attacks are not only dangerous in exposing a company and its employees, stealing data, and as a threat intelligence, but they open a pathway to ransomware attacks or DDoS attacks as well as viruses and spyware.
Virus software removes the burden off of you by allowing you to go in and out of enterprise networks from the comfort of your home.
Implement supported operating systems
Every day, new flaws and exploits are reported to CVE, and many of them have the potential to harm outdated operating systems that are no longer being developed for. As it is expensive to support all versions and keep the bulk of users updated, operating system developers typically only support the most recent few major versions.
Unsupported versions no longer get security updates because they include flaws that might compromise your device and sensitive information.
Simply said, always utilize the most recent version of a compatible operating system if your device supports it.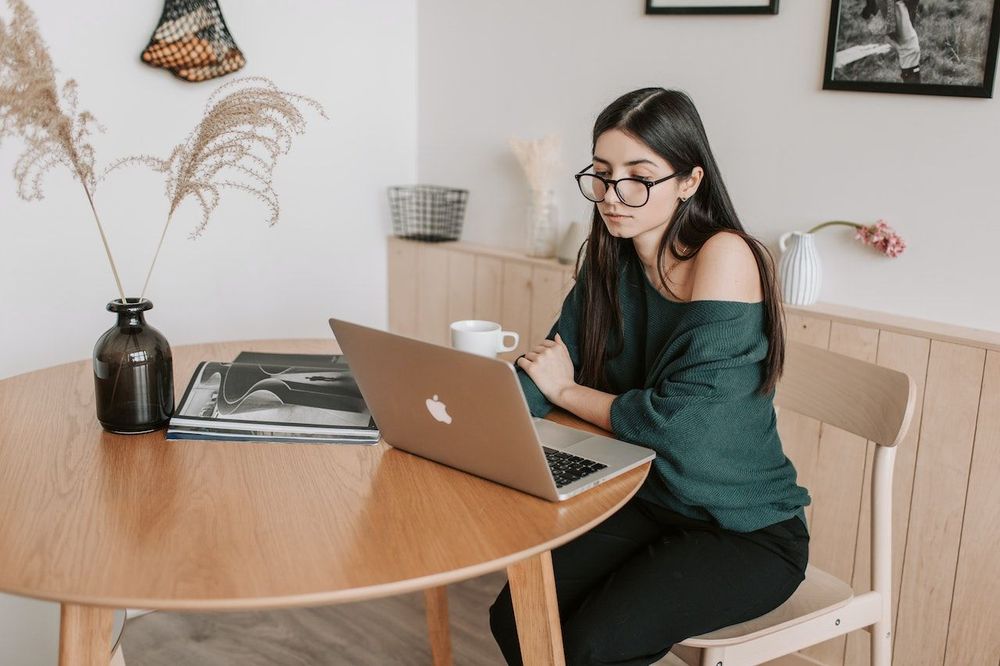 Use tools for secure collaboration
You'll discover that having a method for allowing many individuals to collaborate on the same file or page is frequently more practical and even required. It's not ideal to send it over email. Therefore, make use of file storage and collaboration tools to make this possible.
File collaboration solutions, such as Indy, lets multiple users view and modify documents at the same time. Process-streamlining features include comments and highlighting. Choose a collaborative tool with strong levels of security.
Most of these tools are capable of supporting the whole production cycle for any type of work, from document generation through revision and, ultimately, approval.
Use virtual private networks (VPN)
Remote work usually consists of linking your computer to the company's VPN connections, and this can lead to a new security 'backdoor' that hackers could expose.
First and foremost, it's crucial to learn how to work securely from home. Your company should seek measures to improve the security of its VPN.
No matter how secure the VPN is, if your password is exposed, hackers will have a quick way in. Therefore, it's crucial to make sure you routinely update your passwords. It would be best to turn off the VPN if you are using your work devices for personal purposes at night or on the weekends and to only use it when necessary.
Naturally, you will use your home network and internet connection while working from home. Therefore, it is a good idea to learn how to set up your personal firewalls and wireless routers so you can maintain the security of your home networks.
Two-factor authentication
When you use two-factor authentication (2FA), the program or service you are entering verifies that the request is indeed coming from you by asking you to confirm your login in a different setting.
Even if you weren't aware of it, you've most likely used 2FA before. You have successfully executed a multi-factor authentication, for example, if a website has ever sent a code to your phone that you must input to gain access.
Because it quickly eliminates the dangers connected with compromised passwords, 2FA is crucial to web security. If a password is stolen, guessed, or even phished, the system will no longer find it appropriate to grant access because a password alone is meaningless without authorization at the second factor.
Additionally, 2FA actively includes users in the process of staying secure and fosters an atmosphere where users are informed participants in their digital safety, all of which are essential to maintaining a strong security posture.
With 2FA, users and administrators work together to secure the website, as opposed to the majority of existing online security techniques that are passive and don't include users as partners.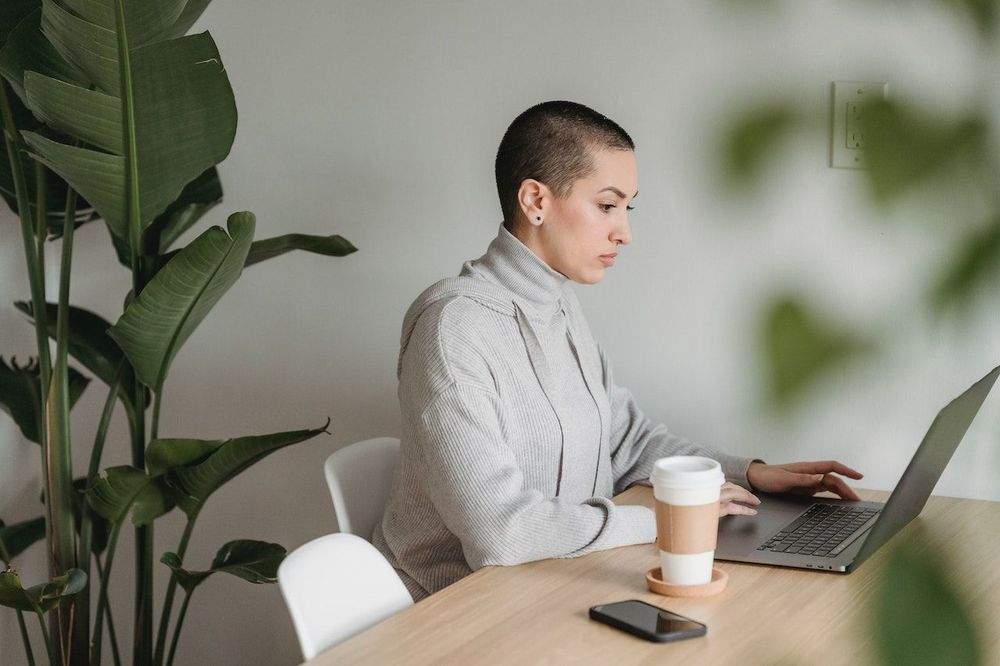 Keep your passwords strong
How do you ensure your passwords are protected when you work from home, and you can use them to access your device and your personal information without compromising your privacy?
Make sure your passwords are a combination of numbers, symbols, and upper or lowercase letters. It would also be smart to install an encryption screen at the bottom of the screen to ensure the password is kept confidential in case of an accidental breach. And never use the same password across multiple platforms/apps on your mobile devices. That increases the risk of endangering your cybersecurity.
Additionally, never share your passwords in a written form. Call your coworker if you need to give them the login information rather than providing it to them by email, text, or instant messaging. By having it written down, it is easier to track and misuse.
Set device encryption
If your company hasn't already enabled encryption for you, you should do so since it helps lower the security risk associated with lost or stolen devices. It prevents unauthorized users from accessing the data on your device without your password, PIN, or biometric information.
For the record, encryption is the process of encrypting data so that only people with the proper permissions can access it. Although it doesn't stop interference and man-in-the-middle attacks, it does stop the interceptor from understanding the content.
Invest in a sliding webcam cover
Remote work often requires participation in phone calls or videoconferences that use Webcams and other technologies. This is the perfect opportunity for hackers to get into your computer and take advantage of you without revealing your identity.
Even worse, if you have private documents lying around your actual office, hackers could be able to access them by taking full control of your webcam.
When not in use, you should unplug your webcam if it is separate from your device. You should take extra precautions to protect yourself if your webcam is built-in since you never know when a webcam assault can happen.
You can easily acquire sliding webcam covers online in a variety of styles, dimensions, and colors to meet your requirements. Additionally, most of them come with an adhesive coating that goes around your webcam, making them generally simple to install.
If your platform includes a "blur backdrop" functionality, you might also wish to utilize it when using videoconferencing software.
This can stop individuals in your meetings from spying on items in your backdrop that can contain private information about you or your clients.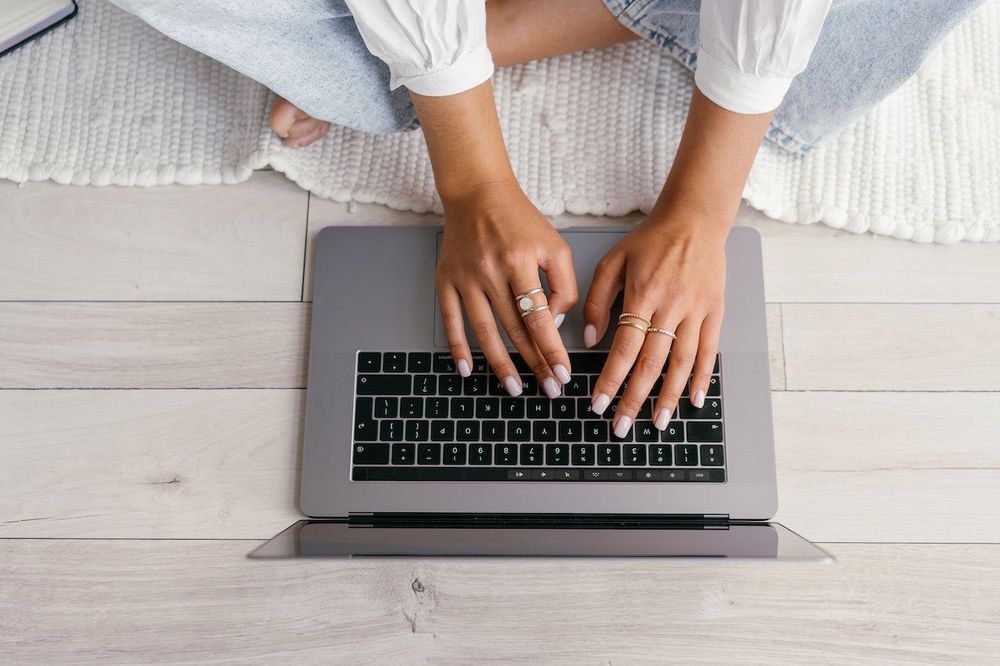 How can my company stay safe?
Businesses need to provide training on the company's security policies and procedures, as well as the latest threats to the corporate networks and how to combat them. Companies should analyze cybersecurity challenges and ensure that security controls are in check to help protect their organizations from cyber attacks.
Many organizations lack the resources needed to adequately safeguard their sensitive data, which increases cybersecurity risks and the need for stronger remote security measures.
Any responsible business should perform regular security checks to ensure data protection and minimize security risks. To ensure data security, they should continuously monitor their network infrastructure, software systems, personnel information, and other assets.
The same security requirements that exist for the physical workspace (like multi-factor authentication) should be in place to ensure remote work security.
Conclusion
Working from home gives you more flexibility, but you still have to maintain the security measures that are often given when you work in an office. You can contribute to creating the safe environment your job deserves by adopting healthy habits like utilizing multi-factor authentication, creating strong passwords, and updating your software regularly.
When working with clients, you'll want to use software that keeps your data protected while invoicing and sharing files. Indy has 3D Secure payments and Secure SSL encryption for file sharing. Get started today and have the confidence that your information will remain private.